Professional Hyaluronic Acid Products
Announcing Hyalogic's Professional HA Line, featuring premium hyaluronic acid for healthcare professionals.
Each Professional HA hyaluronic acid product provides chiropractors, MDs, NDs, PAs and other healthcare specialists premium options  to support their patients' joint, ligament, tendon, eyes, skin, and scalp hydration.
Sold exclusively to professionals only.
Order your Professional products today!
email [email protected]  or call 866-318-8484
Would You Like a Free Sample?
Hyalogic's Hyaluronic Acid + Zinc for supporting Immune Response gives your immune system the boost it needs with the unique blend of powerful nutrients with just 1 teaspoon a day!
High Dose Hyaluronic Acid for Joints, Skin & Eyes
Hyalogic's High Dose Hyaluronic Acid aids your patients' joints in maintaining their healthy and fluid motion. HyaluronicAcid supplements the synovial fluid within the joint to help maintain its healthy cushioning properties.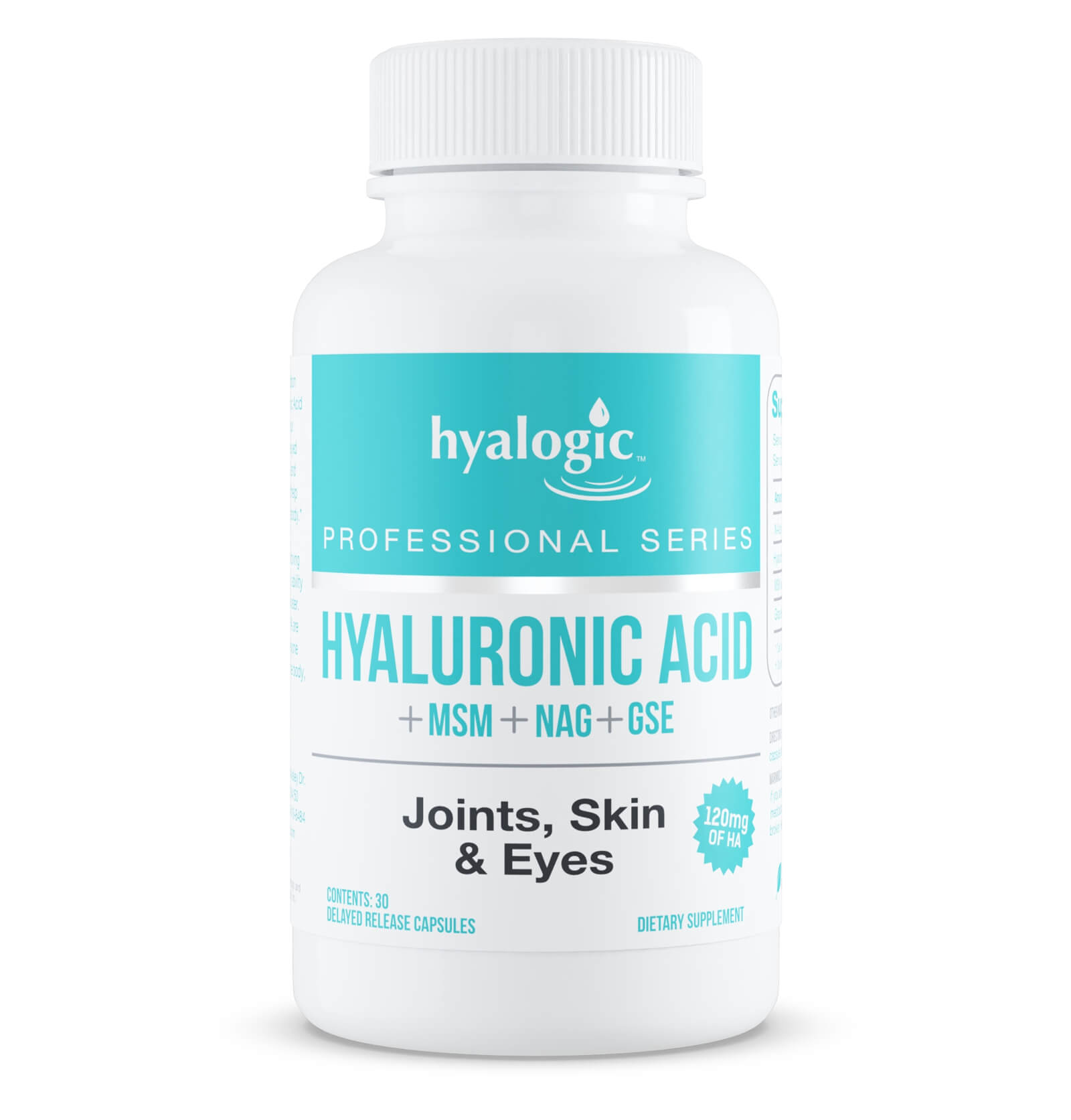 Hyaluronic Acid + MSM + NAG + GS Capsules For Joints, Skin & Eyes
Hyalogic's Joints, Skin & Eyes Delayed Release Capsules are vegan friendly, delayed release capsule containing HA, MSM, NAG and Grapeseed Extract, known individually to help maintain proper HA levels throughout the body
Hyaluronic Acid + Zinc + Copper + Vitamins B6, B12 & C Collagen Peptides
Hyalogic's Collagen Peptides Powder with Hyaluronic Acid helps keep your body healthy by adding our unflavored HA Collagen Peptide Powder to your favorite hot or cool liquid.
Hyaluronic Acid + Xylitol + Slippery ELM + Cranberry for Dry Mouth
Hyalogic's Hyaluronic Acid for Dry Mouth Mint Lozenges include Xylitol, Slippery Elm and Cranberry and help moisten a dry mouth with natural moisturizers and oral health support that comes from this totally unique breath-freshening mint.
Hyaluronic Acid Biotin Hair & Scalp Spray
HA Biotin Hair & Scalp SprayHydrates the scalp and promotes the appearance of thicker, fuller-looking hair with Hyaluronic Acid and Biotin.