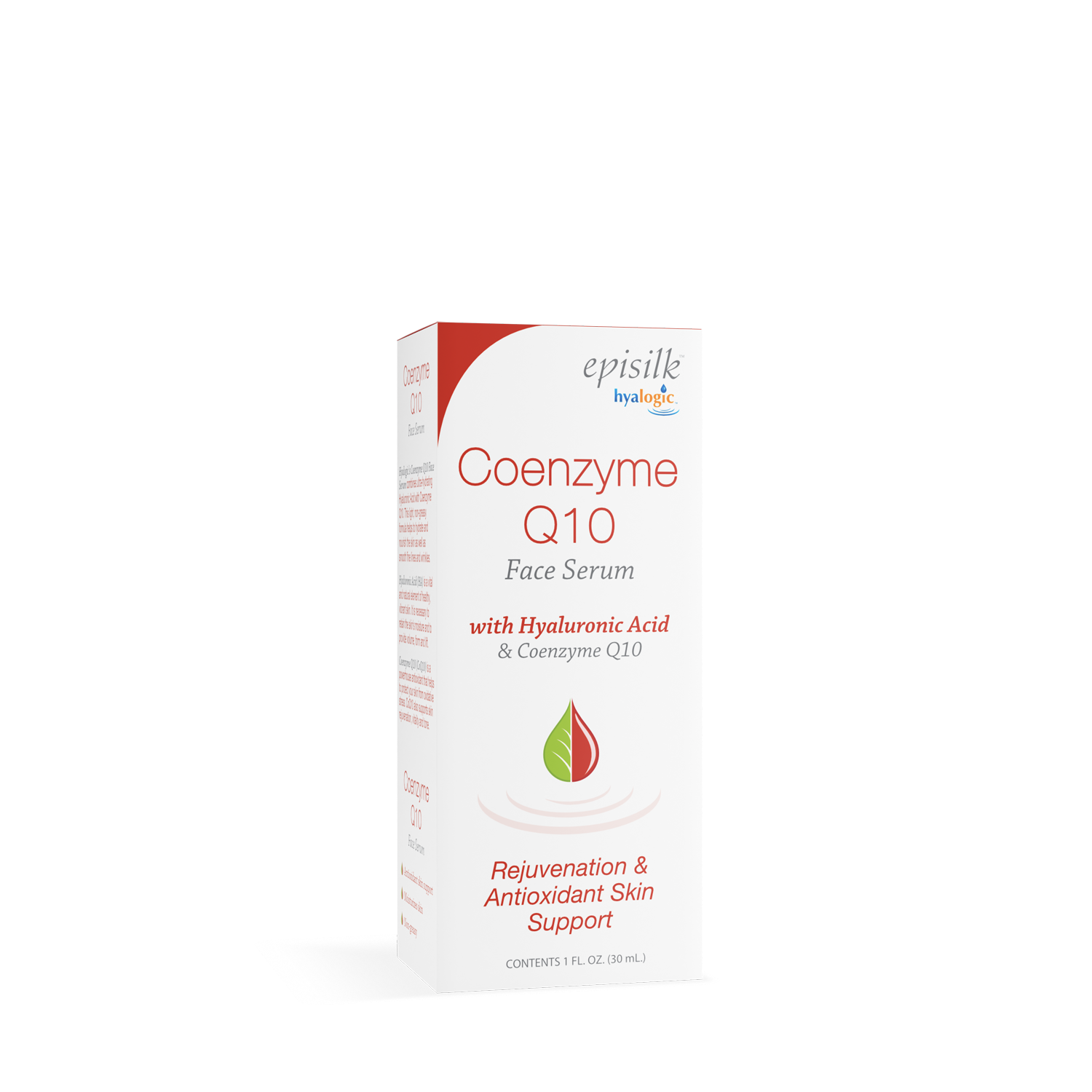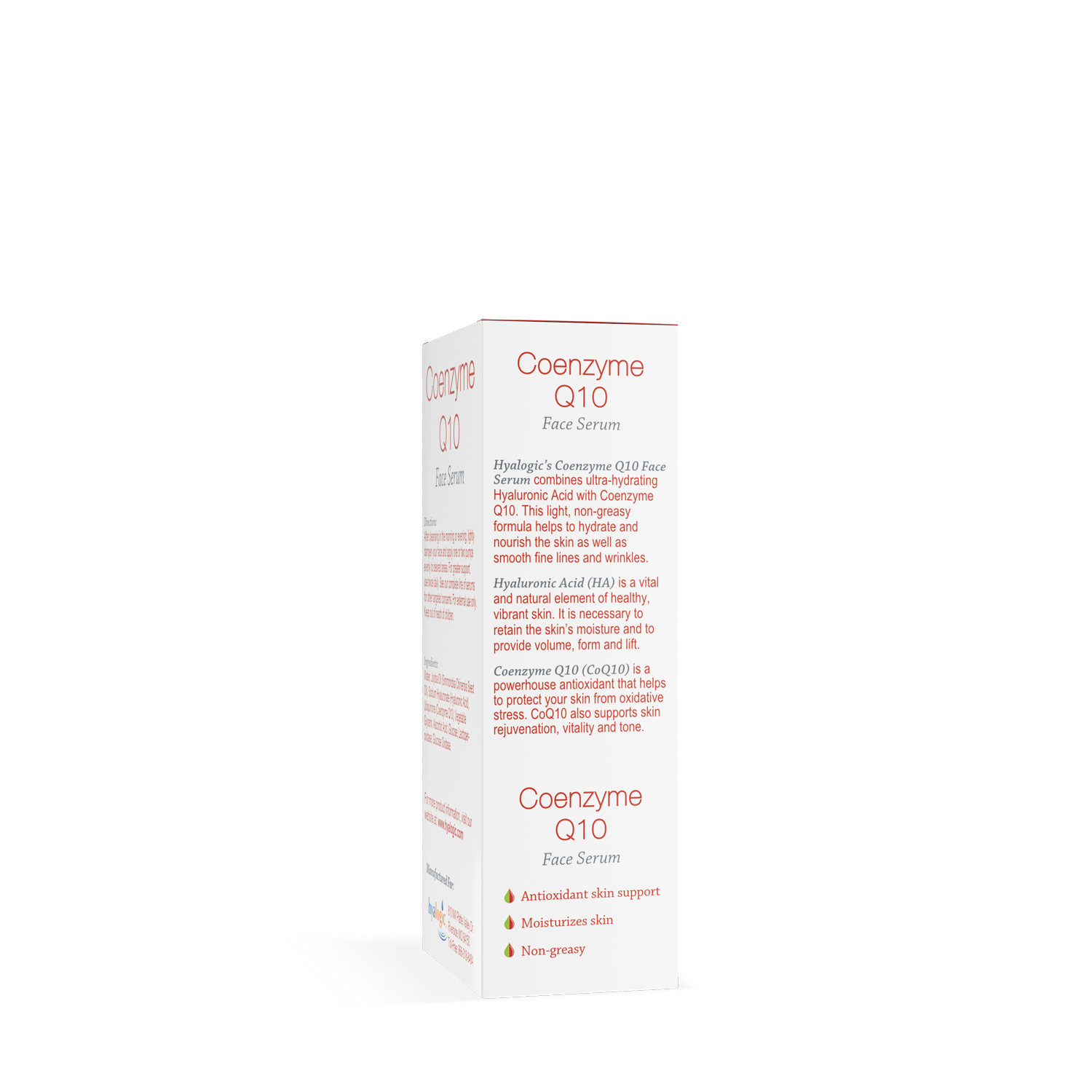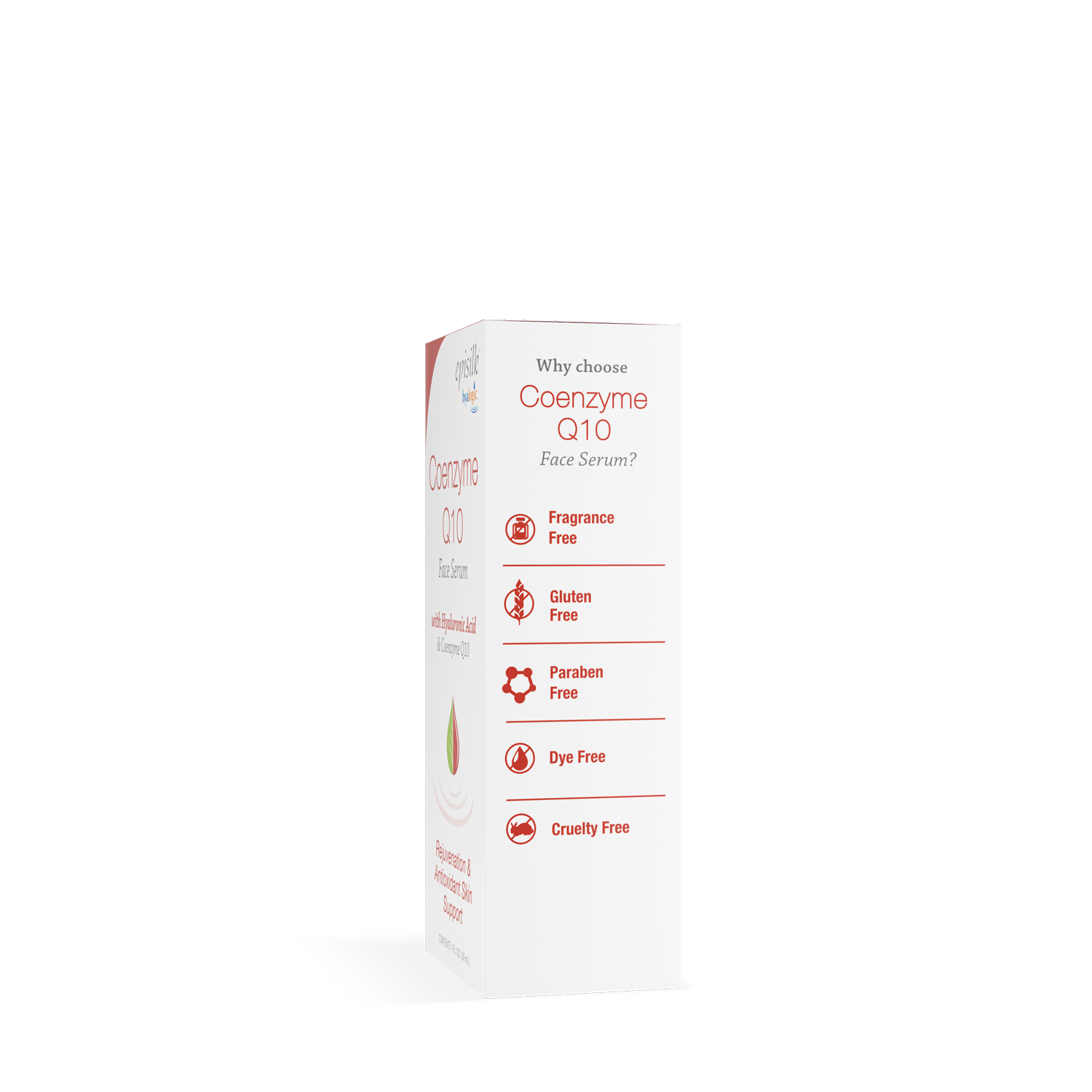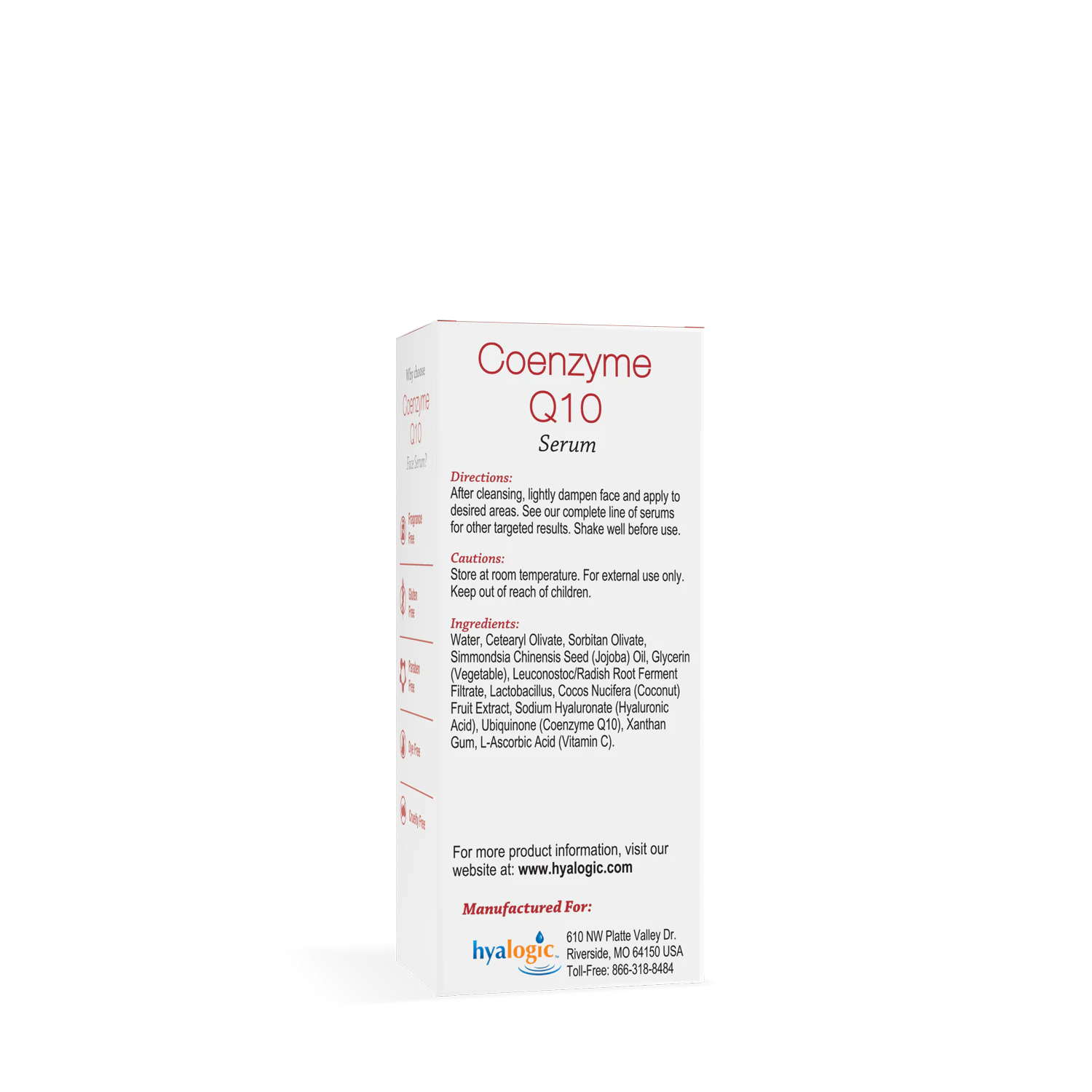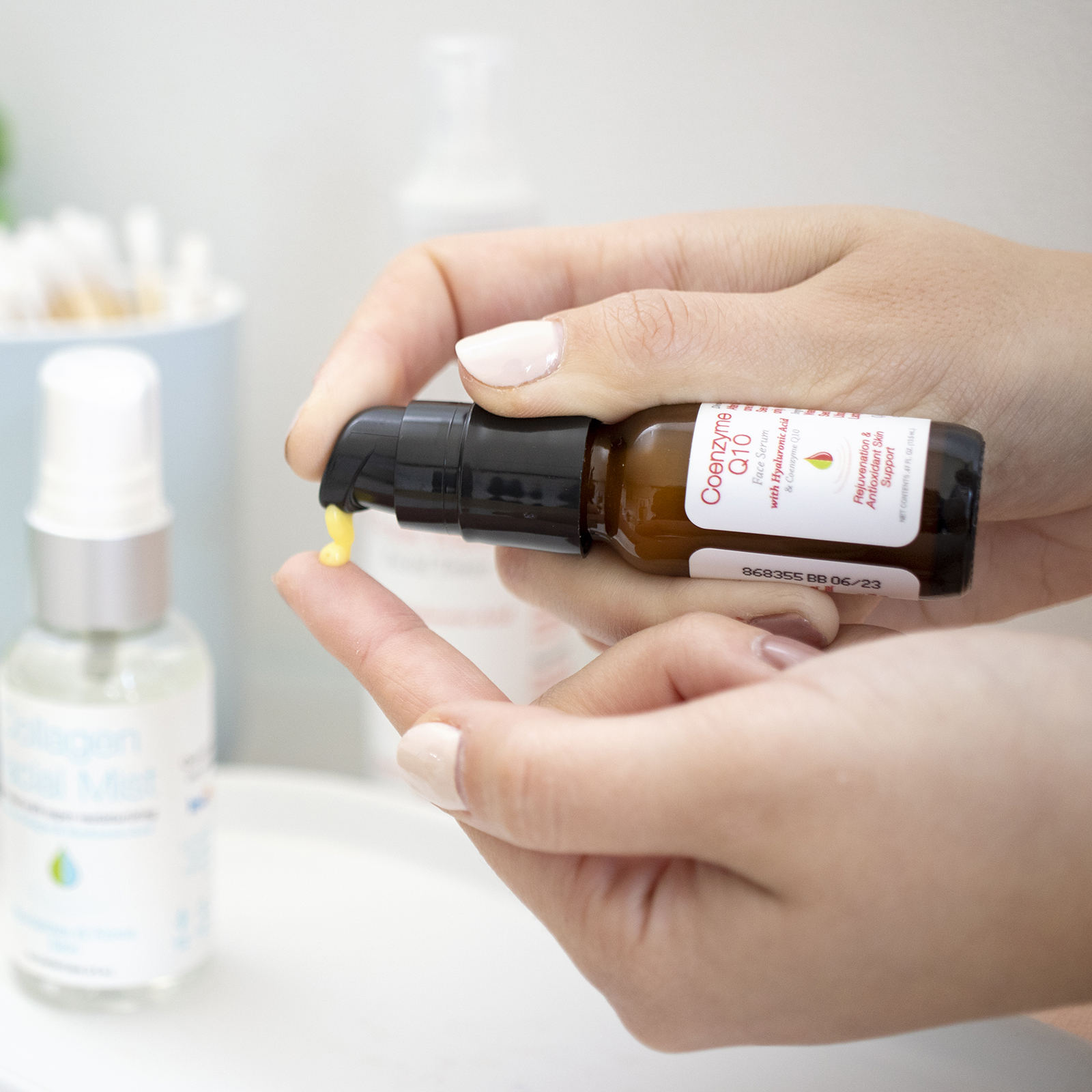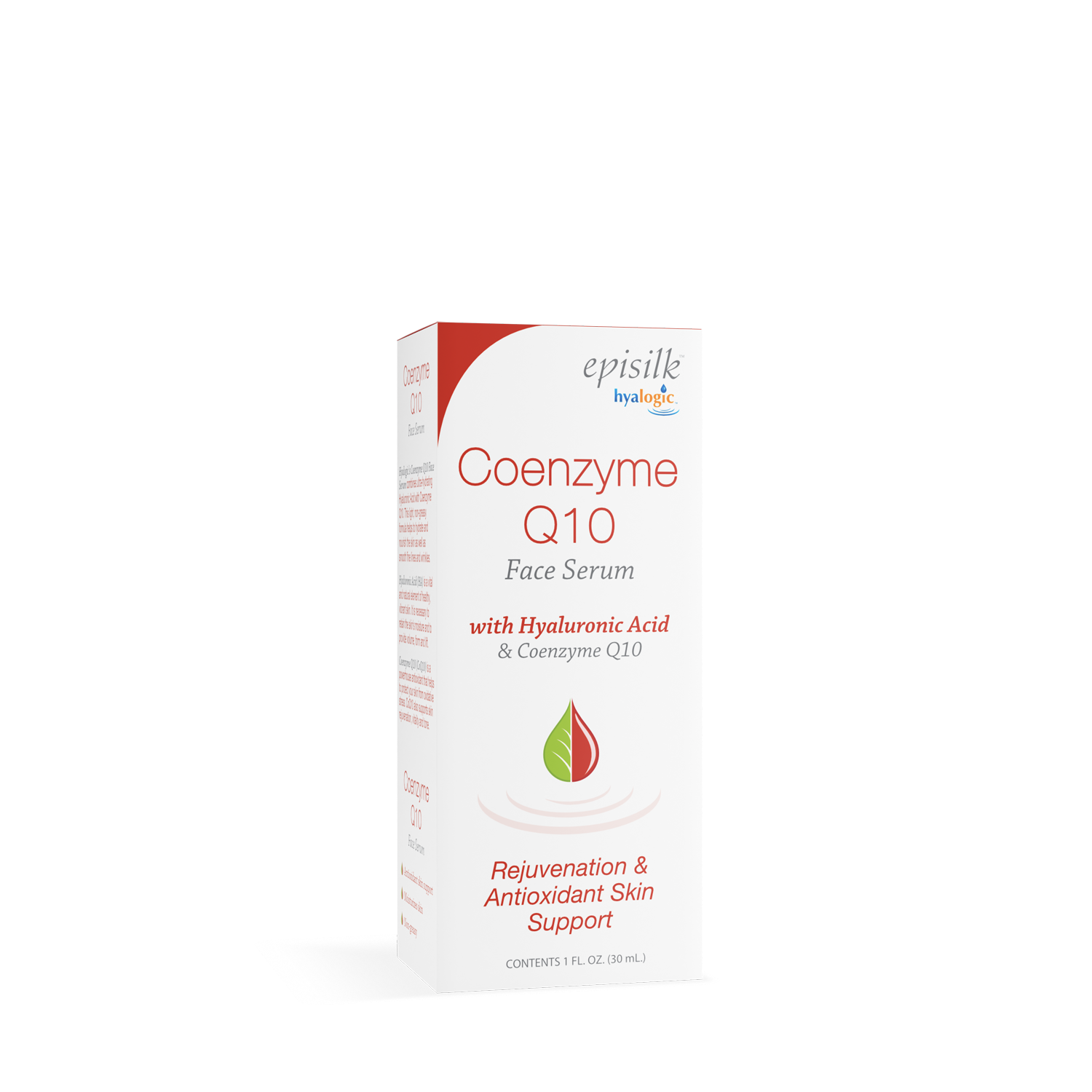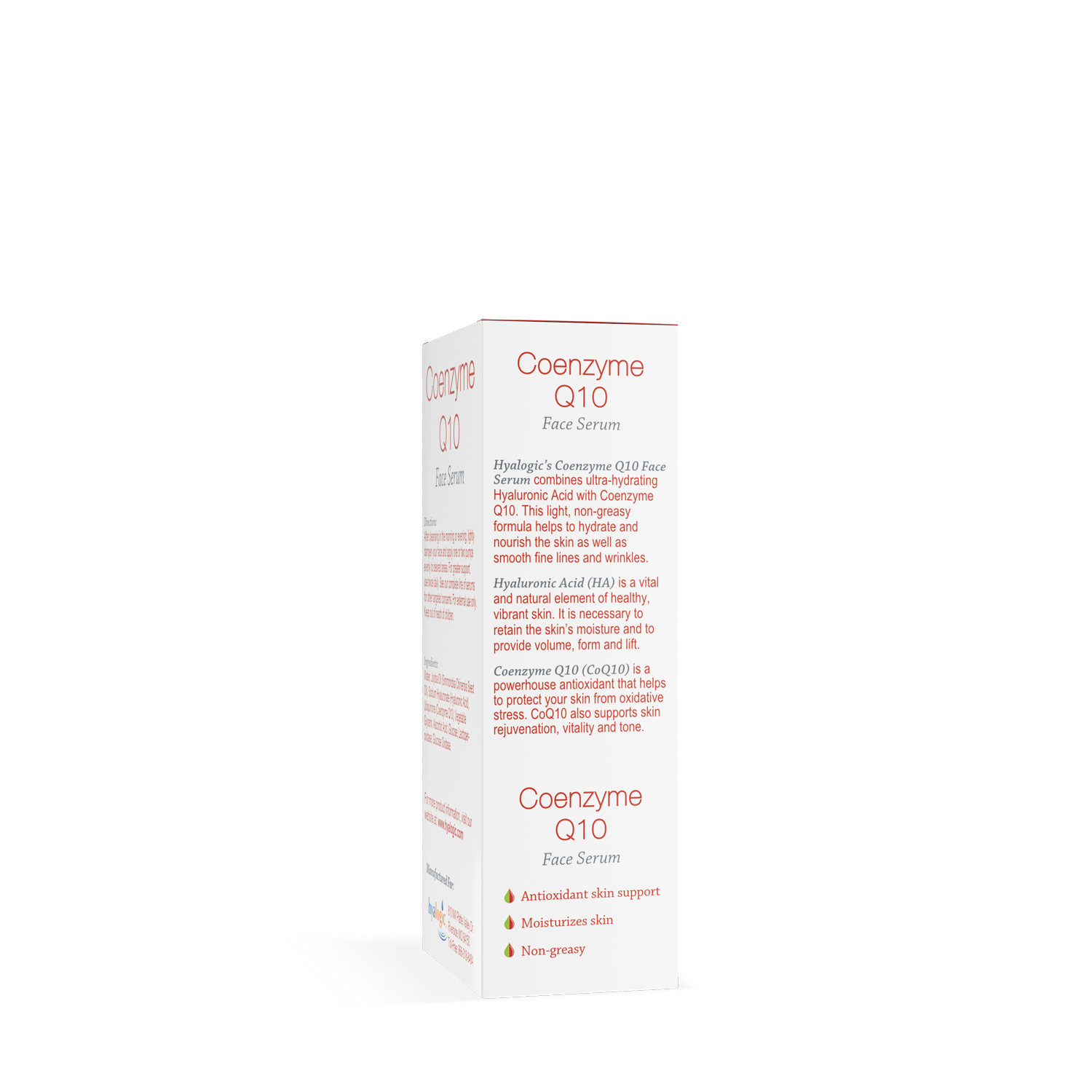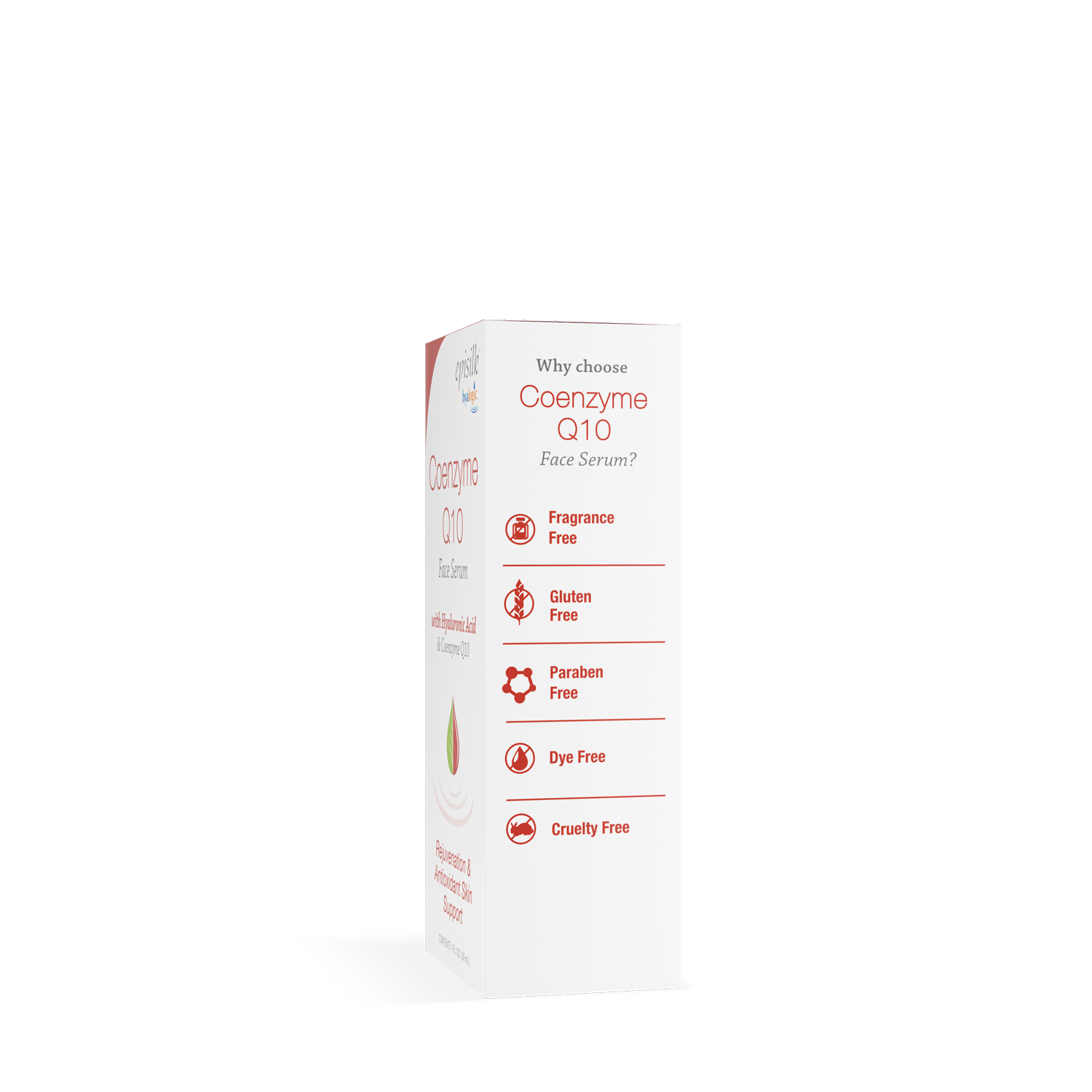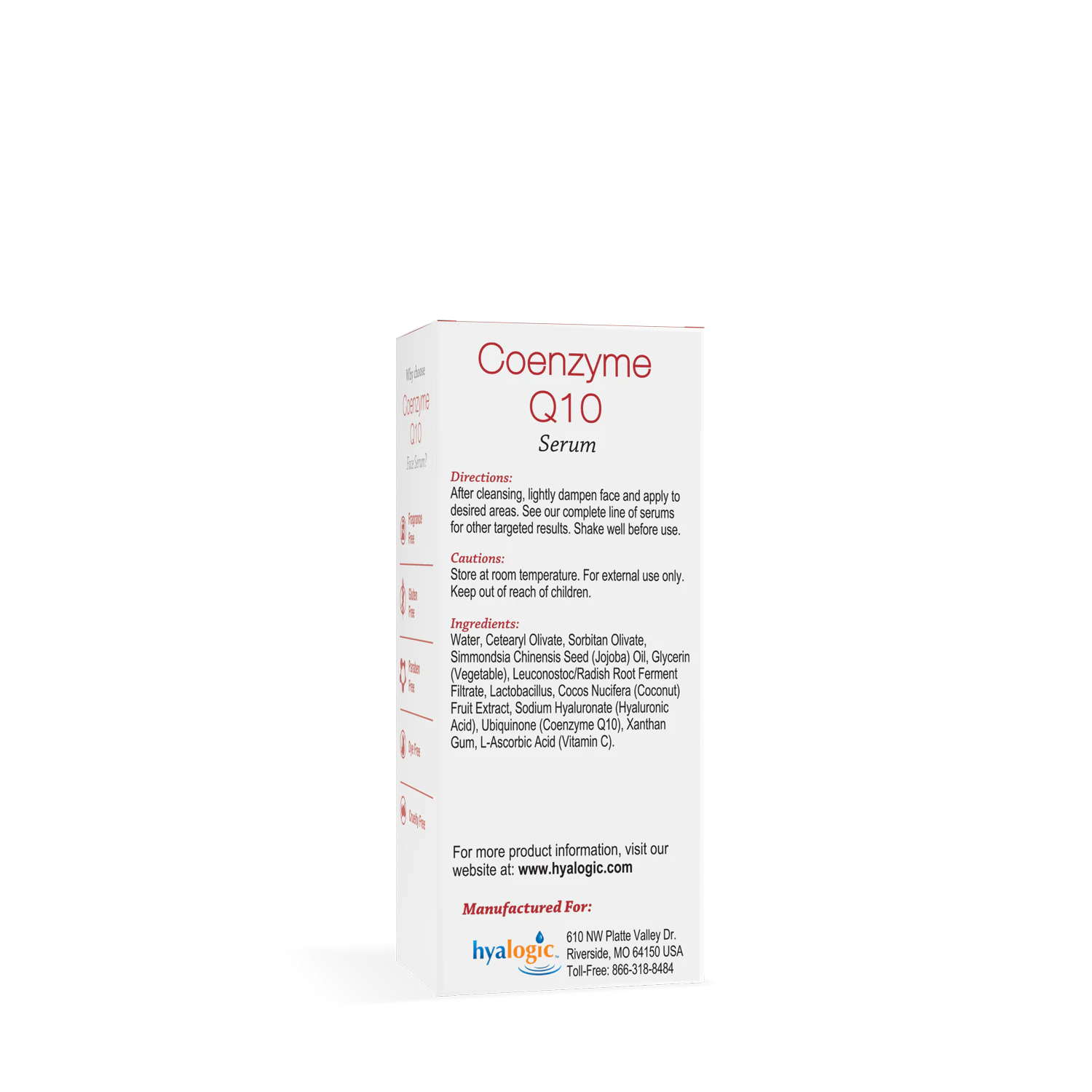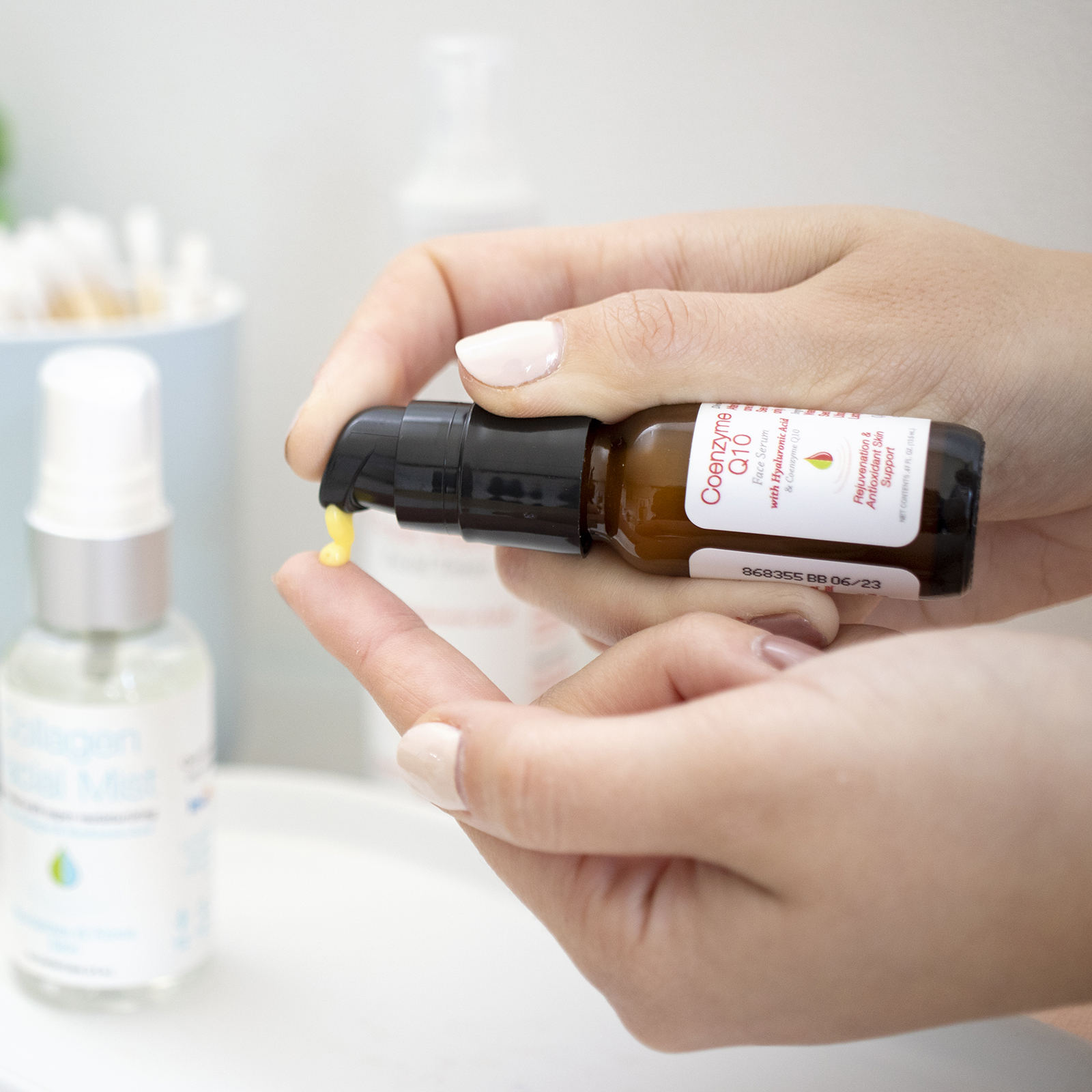 Coenzyme Q10 Serum
Leave a Review
Hyalogic®'s Coenzyme Q10 Face Serum combines ultra-hydrating Hyaluronic Acid with Coenzyme Q10. This light, non-greasy formula helps to hydrate and nourish the skin as well as lessen the appearance of fine lines and wrinkles.
We believe in the shortest ingredient list possible. You don't need the entire periodic table to be effective, and we work tirelessly to include only the necessities.
Ingredients:
Water, Cetearyl Olivate, Sorbitan Olivate, Simmondsia Chinensis Seed (Jojoba) Oil, Glycerin (Vegetable), Leuconostoc/Radish Root Ferment Filtrate, Lactobacillus, Cocos Nucifera (Coconut) Fruit Extract, Sodium Hyaluronate (Hyaluronic Acid), Ubiquinone (Coenzyme Q10), Xanthan Gum, L-Ascorbic Acid (Vitamin C).
Directions: After cleansing in the morning or evening, lightly dampen your face and apply one or two pumps evenly to desired areas.
Caution: For external use only. Keep out of reach of children.
Coenzyme Q10 Serum is designed to support and maintain the skin's ability to energize for healthier skin appearance. This light, non-greasy formula helps hydrate and nourish your skin while lessening the appearance of fine lines and wrinkles. The Hyaluronic Acid is intensely hydrating and helps to:
Lubricate joints and cartilage
Hydrate your skin
Facilitate eye health
The Coenzyme Q10 a fat-soluble compound that promotes cellular energy in your body. Benefits of CoQ10 include:
Promoting heart health*
Promoting overall vitality*
Support against free radicals*
Together they provide a wonderful addition to your face and skin care regimen!
*Healthy support for levels already within the normal range.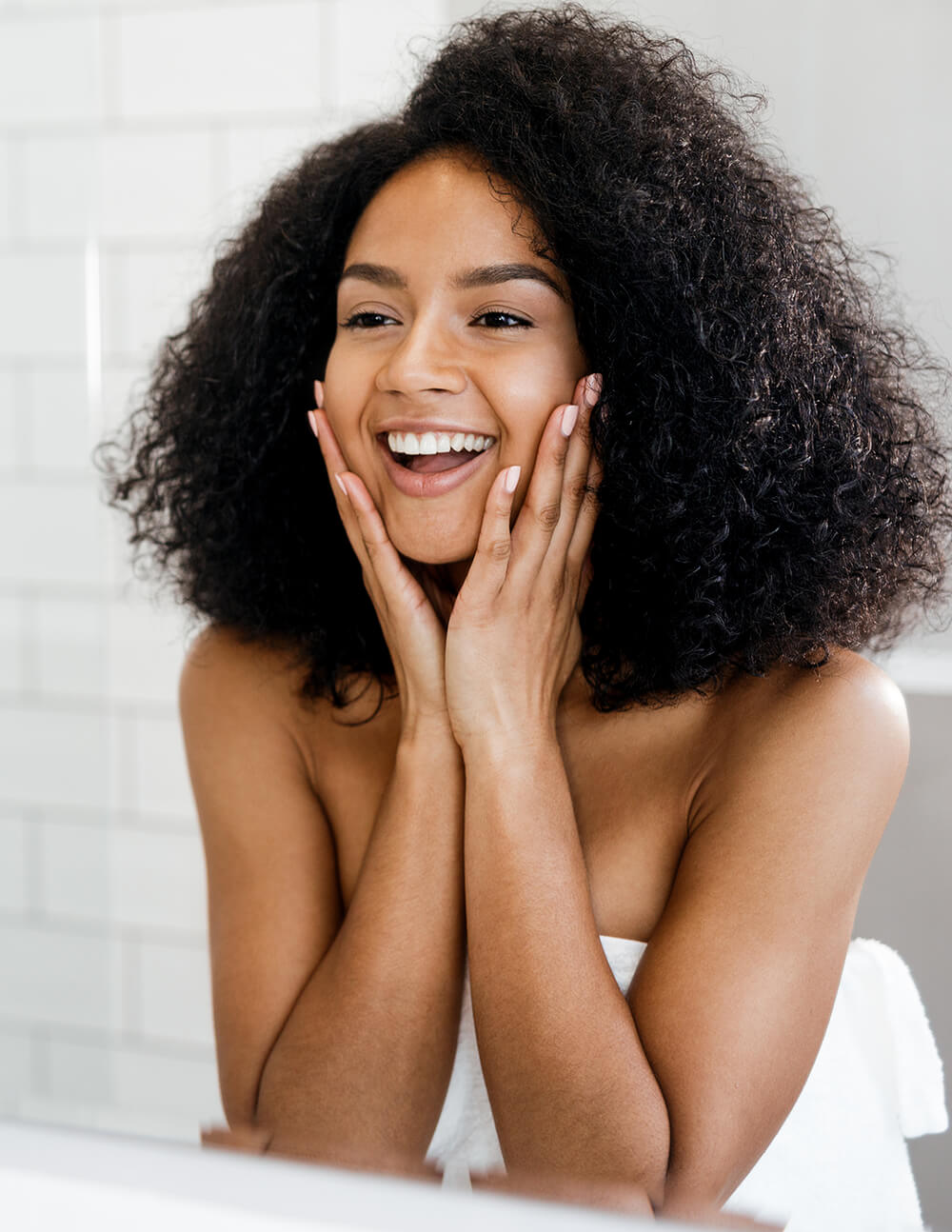 Useful
Frequently Asked Questions
Can I use this with my other skin care products?
Yes. Coenzyme Q10 Serum can be used with any skincare products.
What is Coenzyme Q10?
Coenzyme Q10 is an important natural component of the skin that decreases with age. This anti-oxidant is responsible for nourishing and rejuvenating the skin's vitality and promoting a healthy-looking skin tone. The body produces Q10 normally, but the amount decreases with age.
Can I use Q10 Serum with your other Serums, like the FRS?
Yes, you can use any of our serums in conjunction with any of our other products. Many people find these serums to be helpful in certain targeted areas of their skincare regimen, while some are great for overall use, like the Q10 and PHA Serums.
Some of Our
Customer Favorites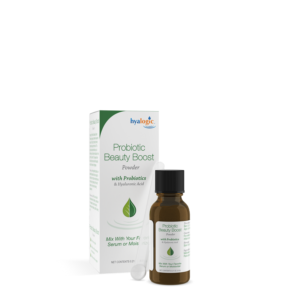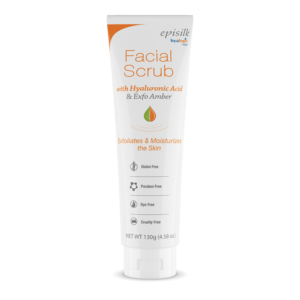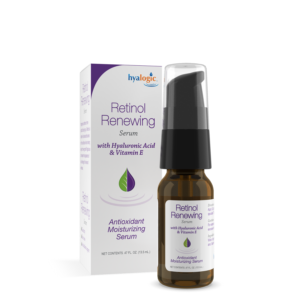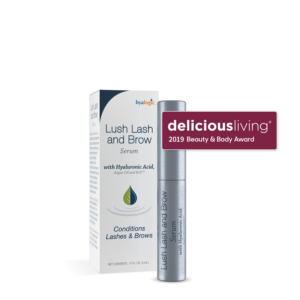 I've been looking for a quality CoQ10 facial product that has minimal ingredients, doesn't break out my skin, hydrates and is cost-effective- this is it! I've been using the product (mixed with the Vitamin C facial product) and my skin is loving it! I had been looking for a CoQ10 product and then I learned of this Hyalogic® product. I feel I get two key ingredients together in one product that I really need. I use it on my neck and shoulders as well. Great product.
Stay Hydrated
Latest Tips
When Columbia University scientists Karl Meyer and John Palmer first discovered hyaluronic acid (HA) in 1934, they could scarcely have... Healthy, youthful looking hair relies on ample hydration, both in the hair itself and in the scalp where the hair... Ageless beauty has long been the Holy Grail of the cosmetics industry. Just a quick glance online reveals the abundance...