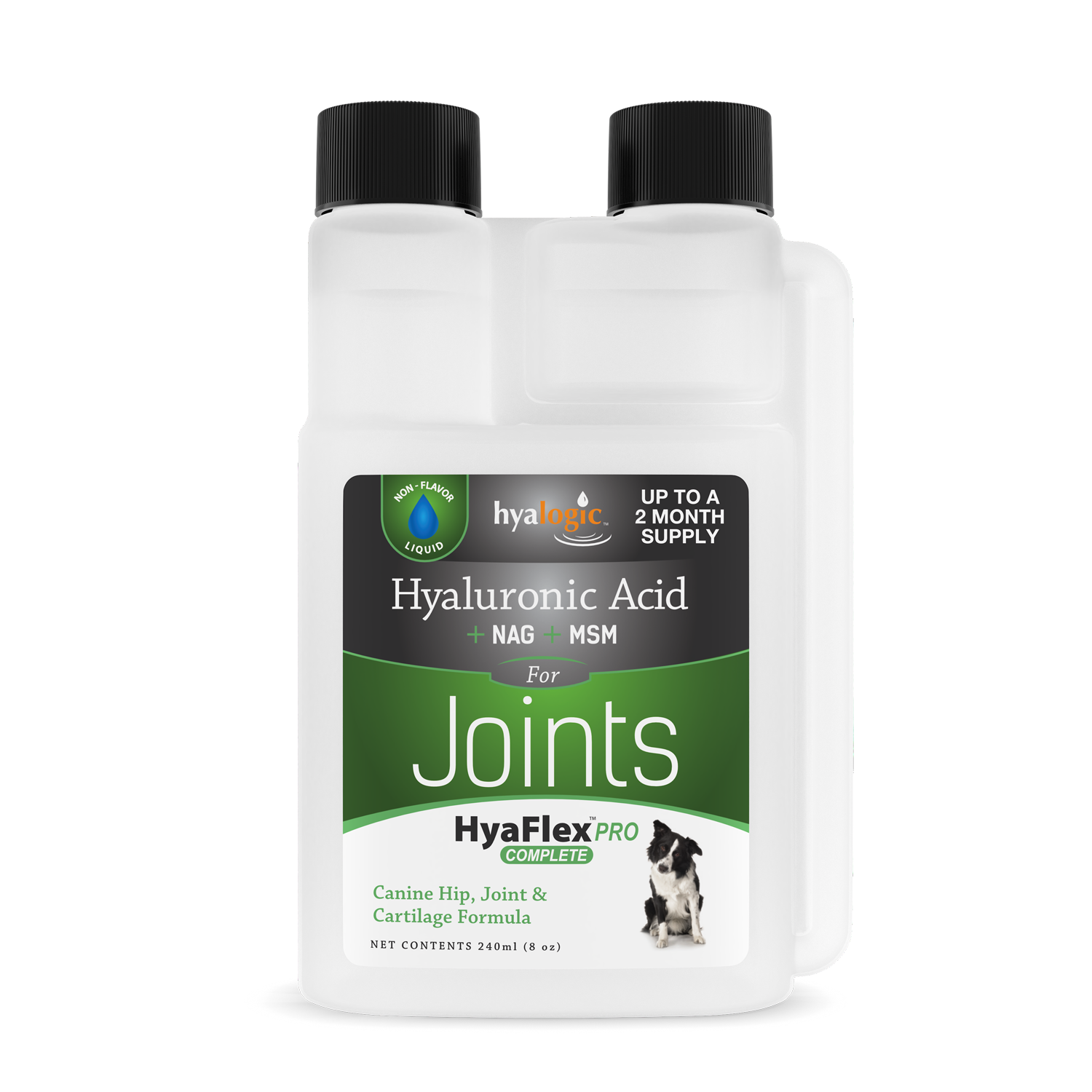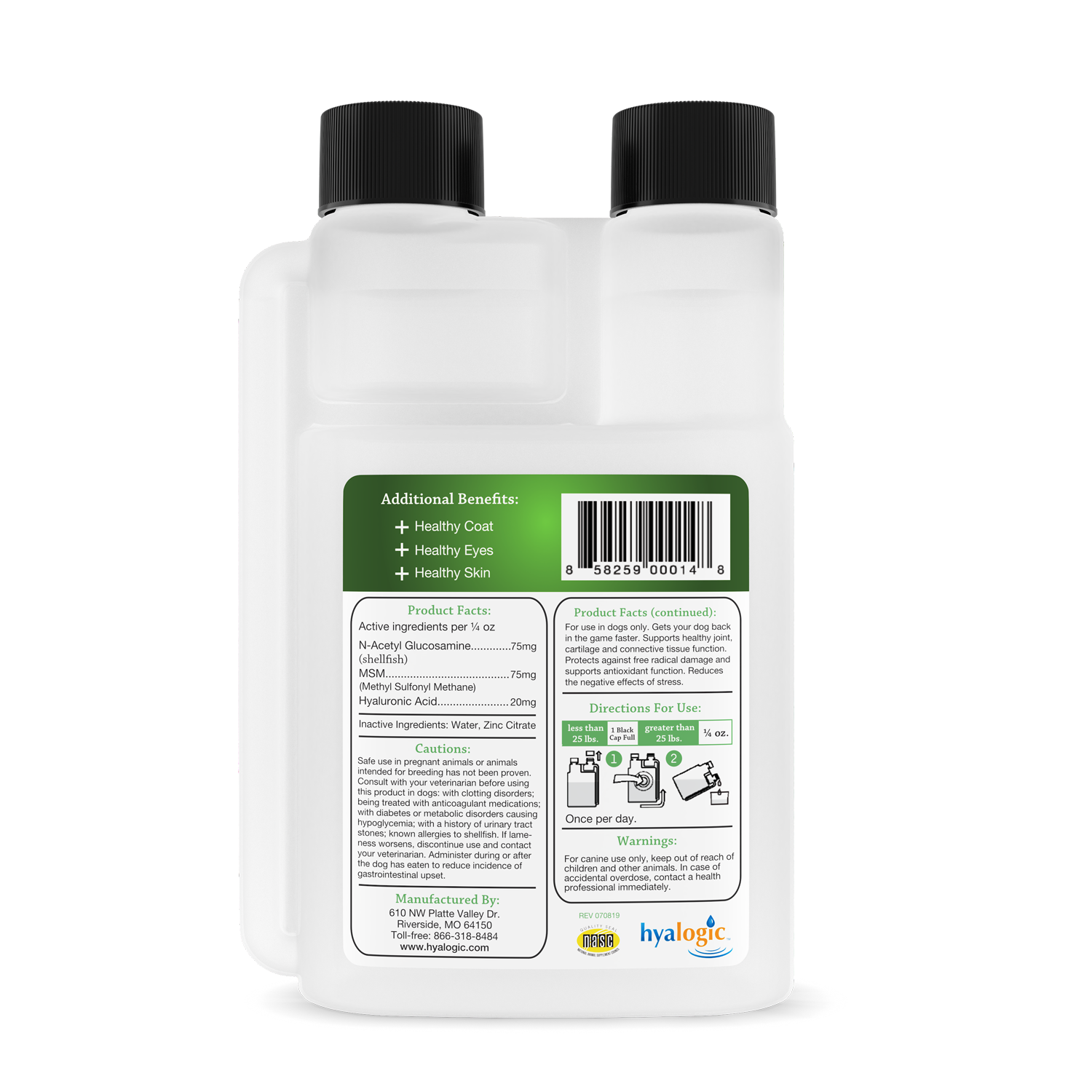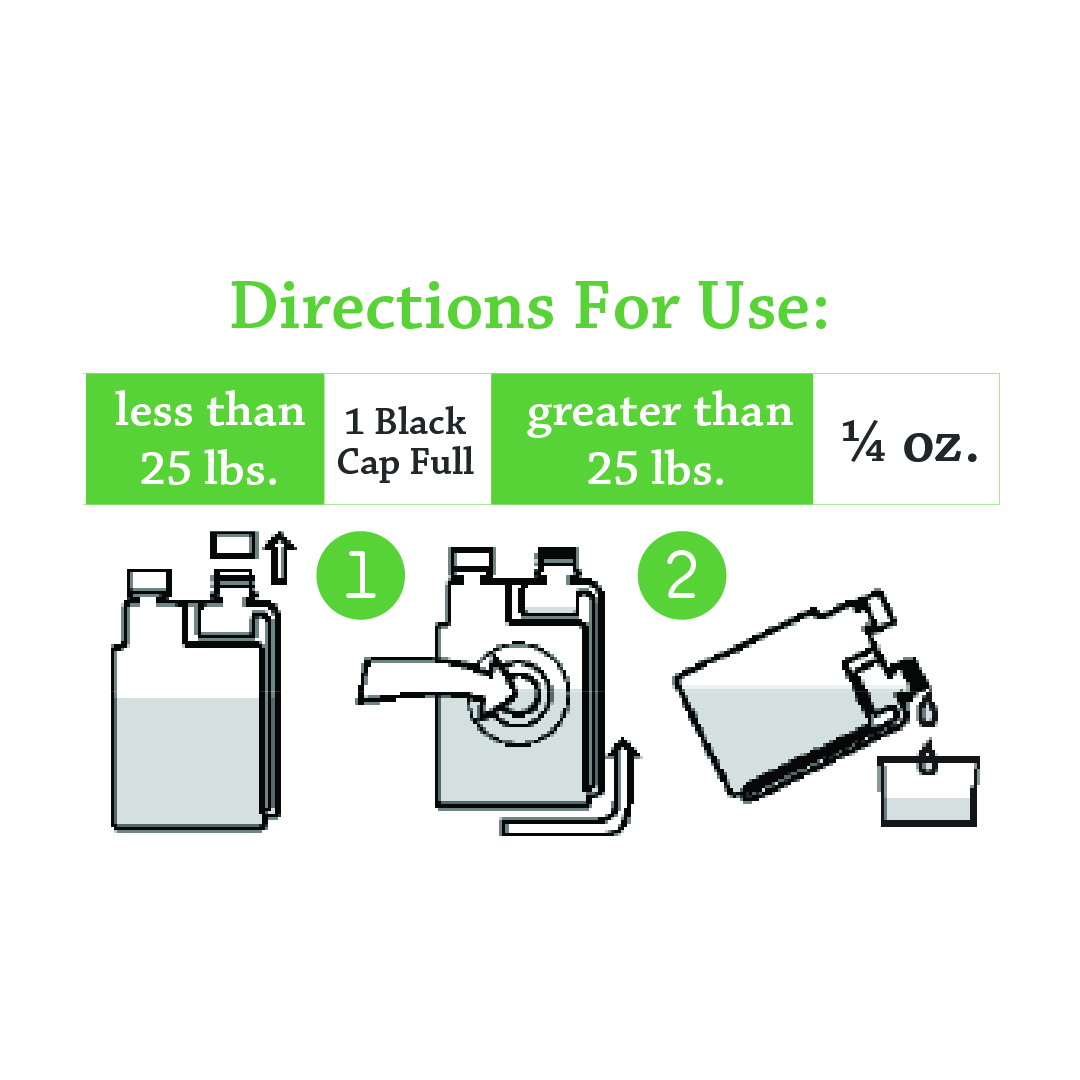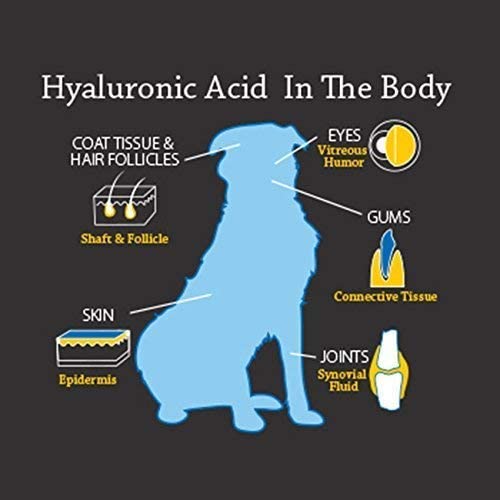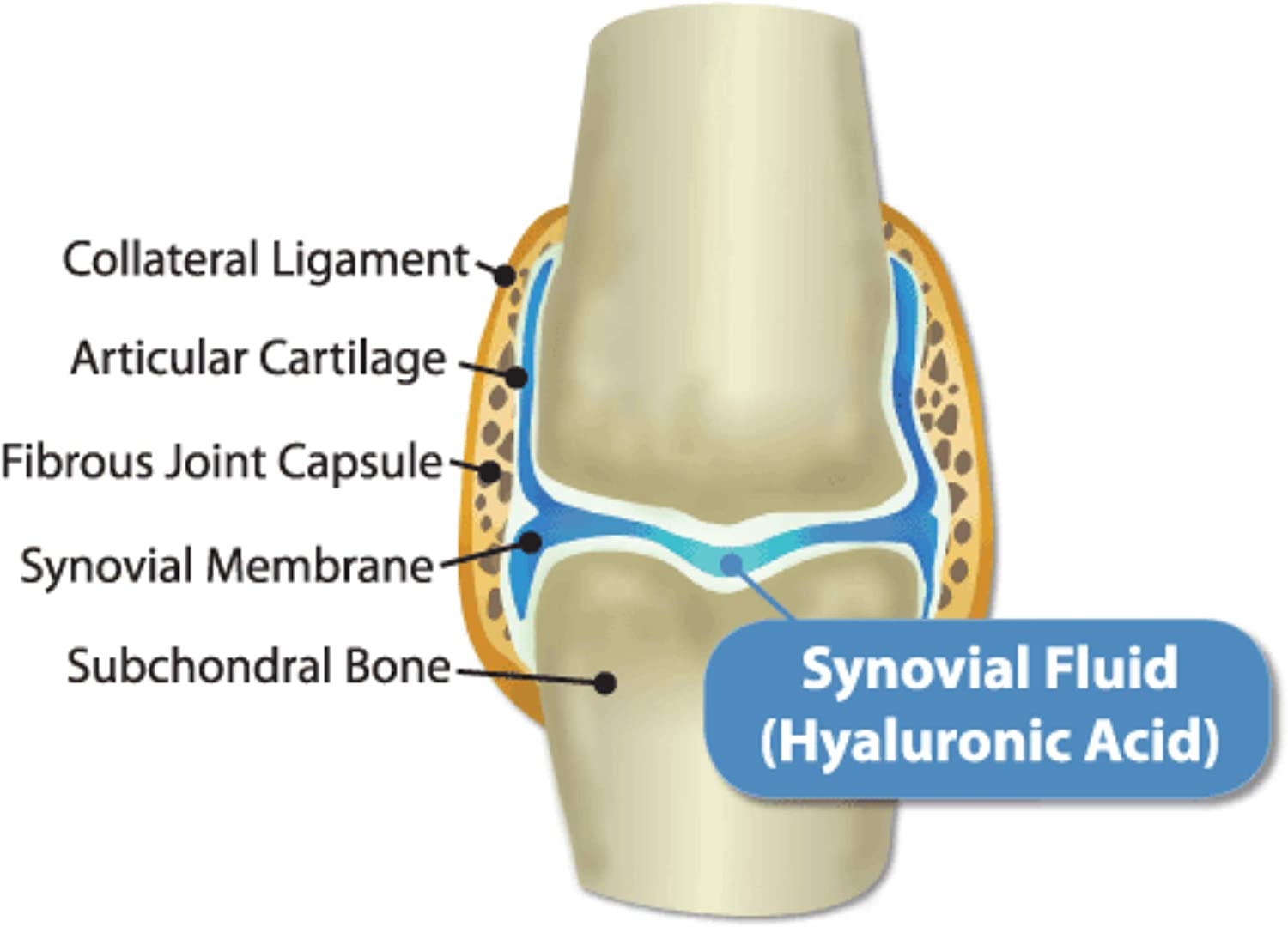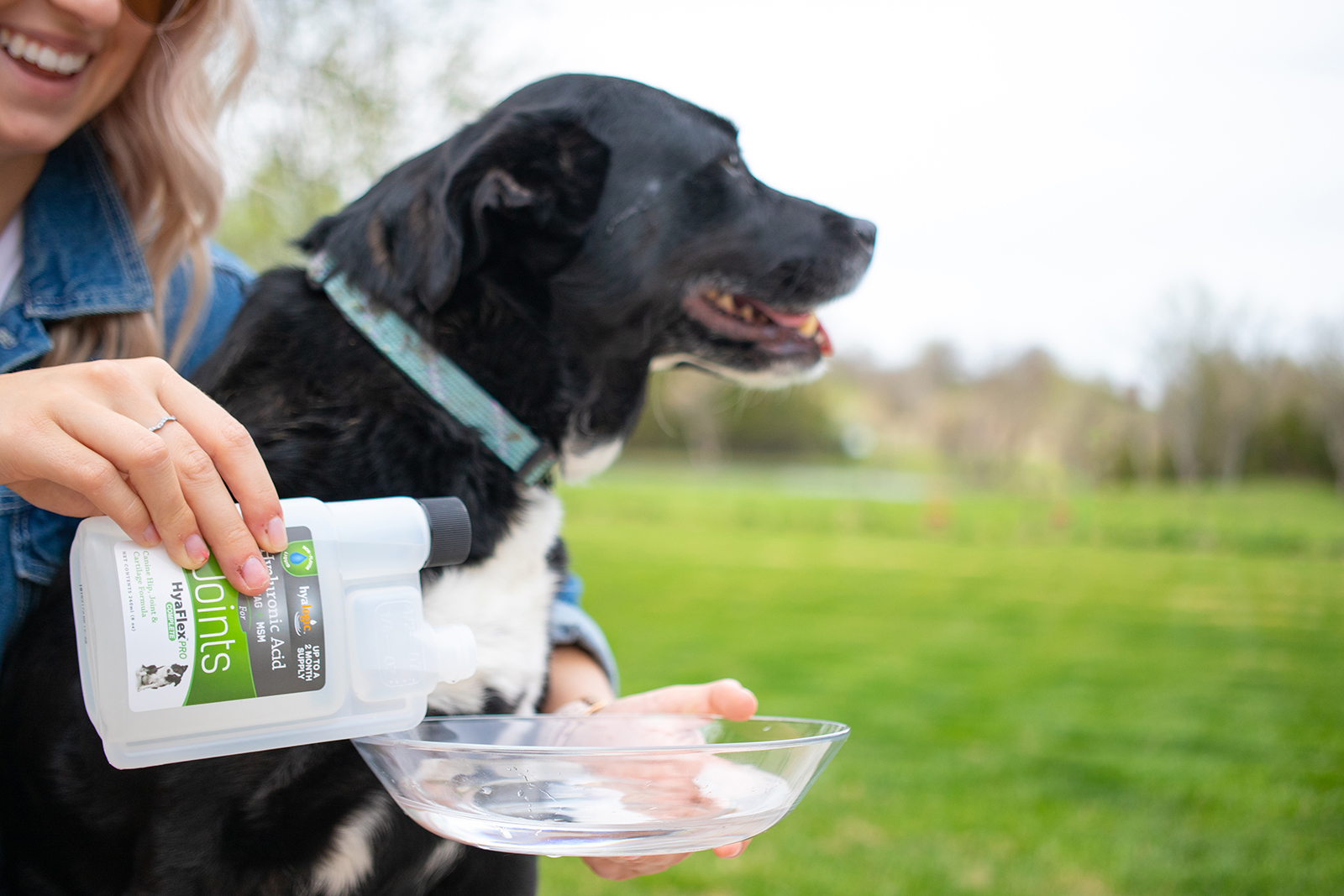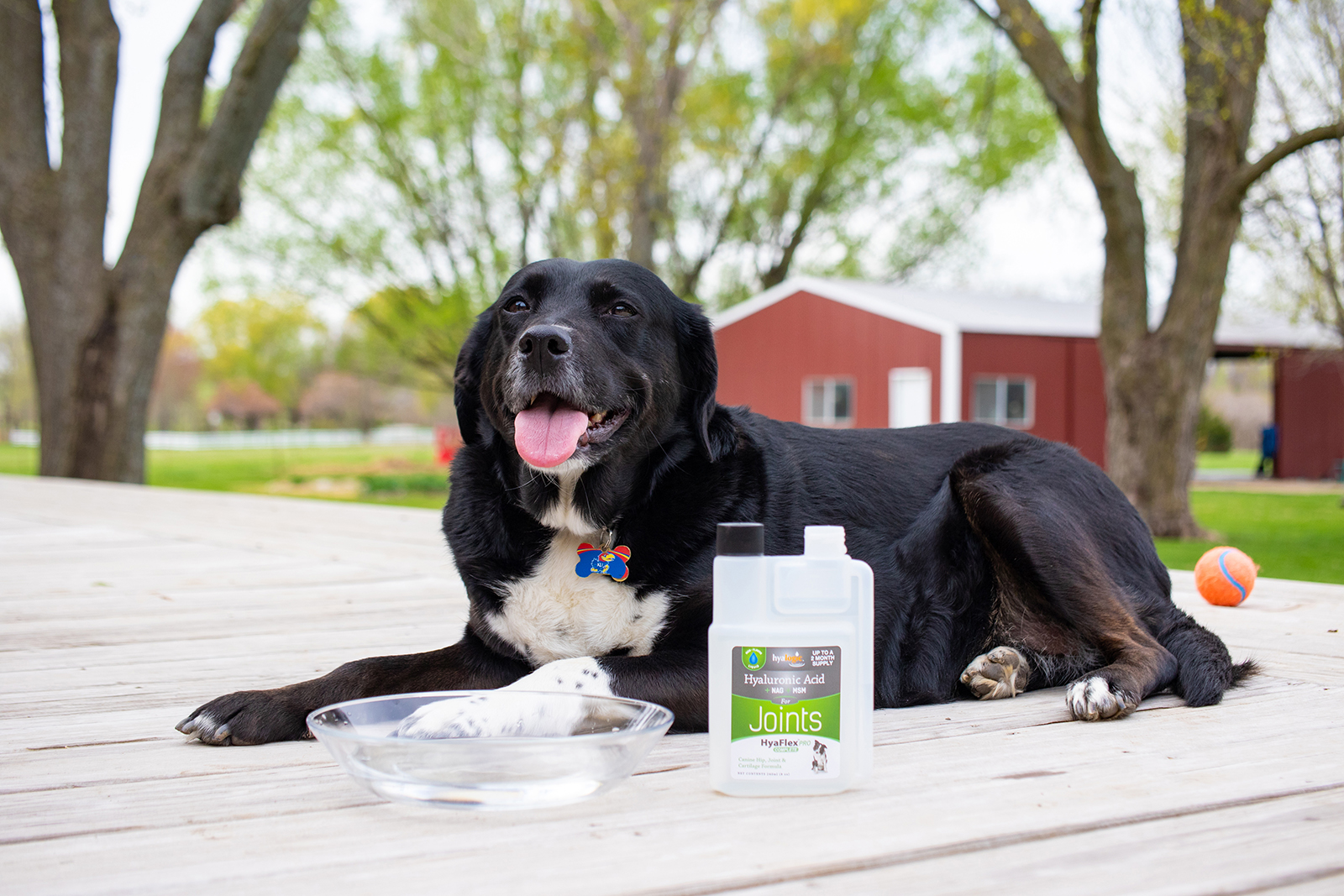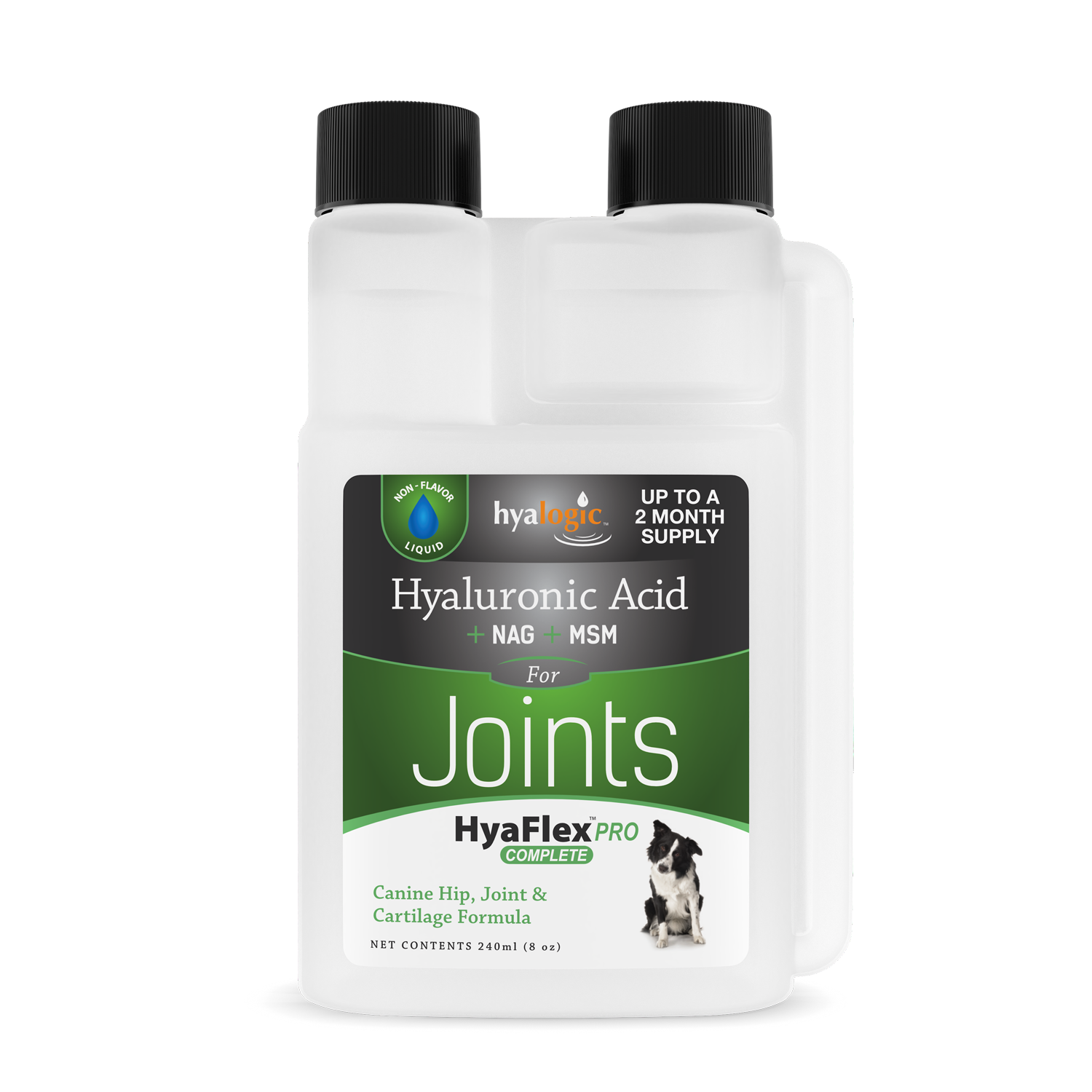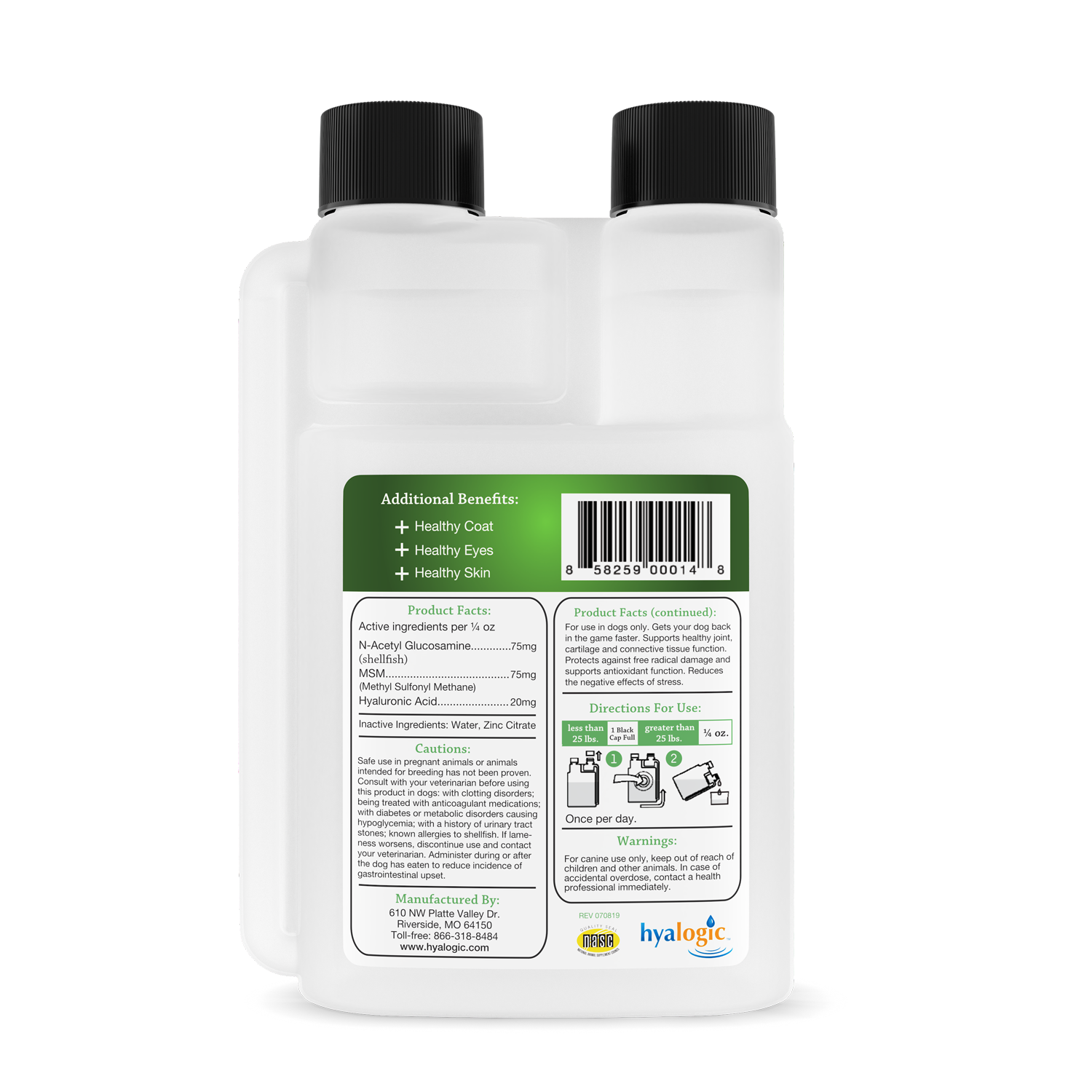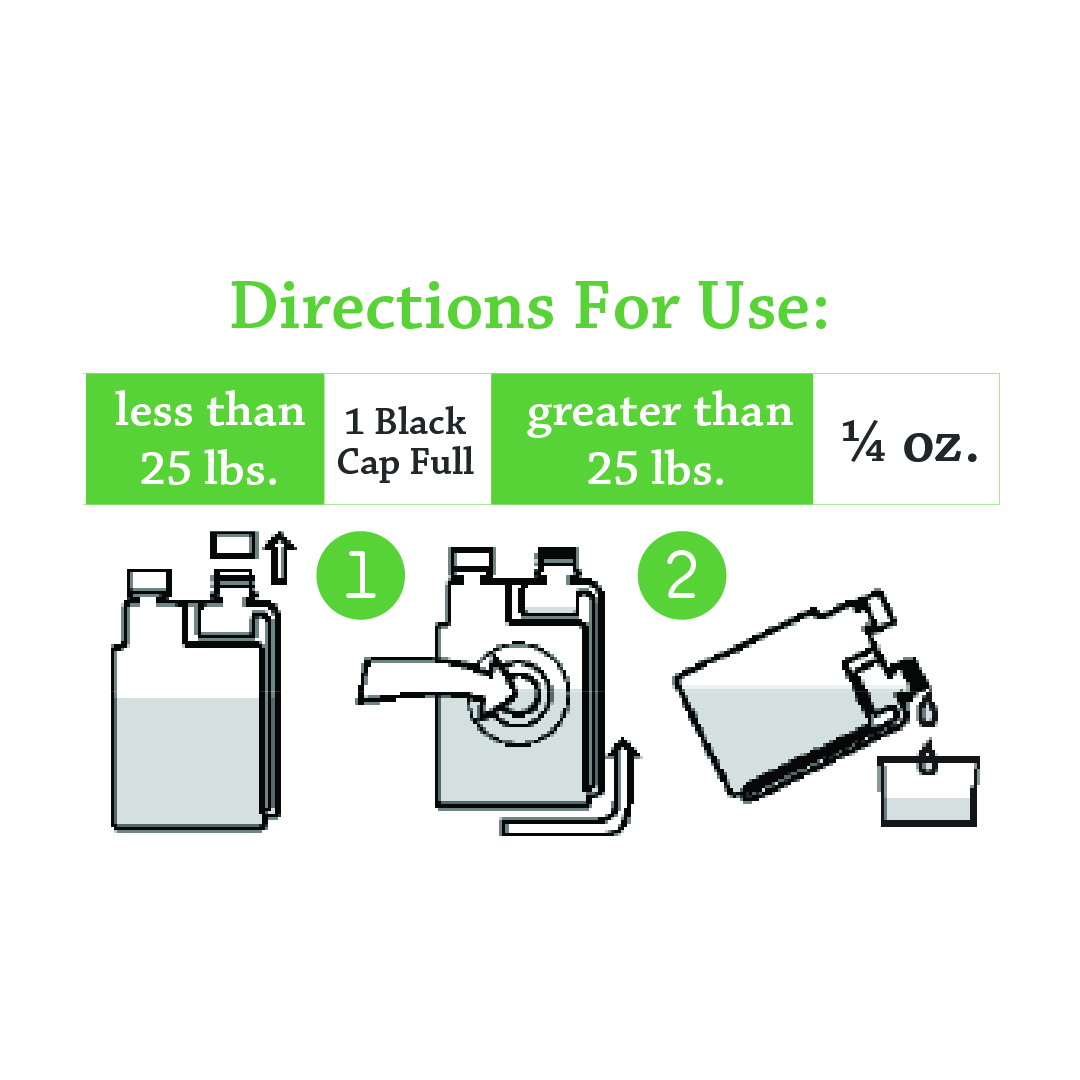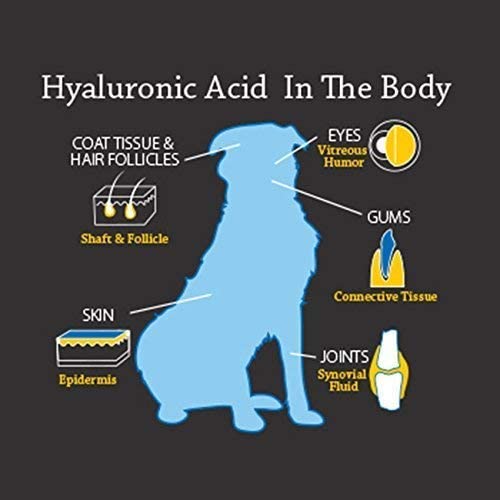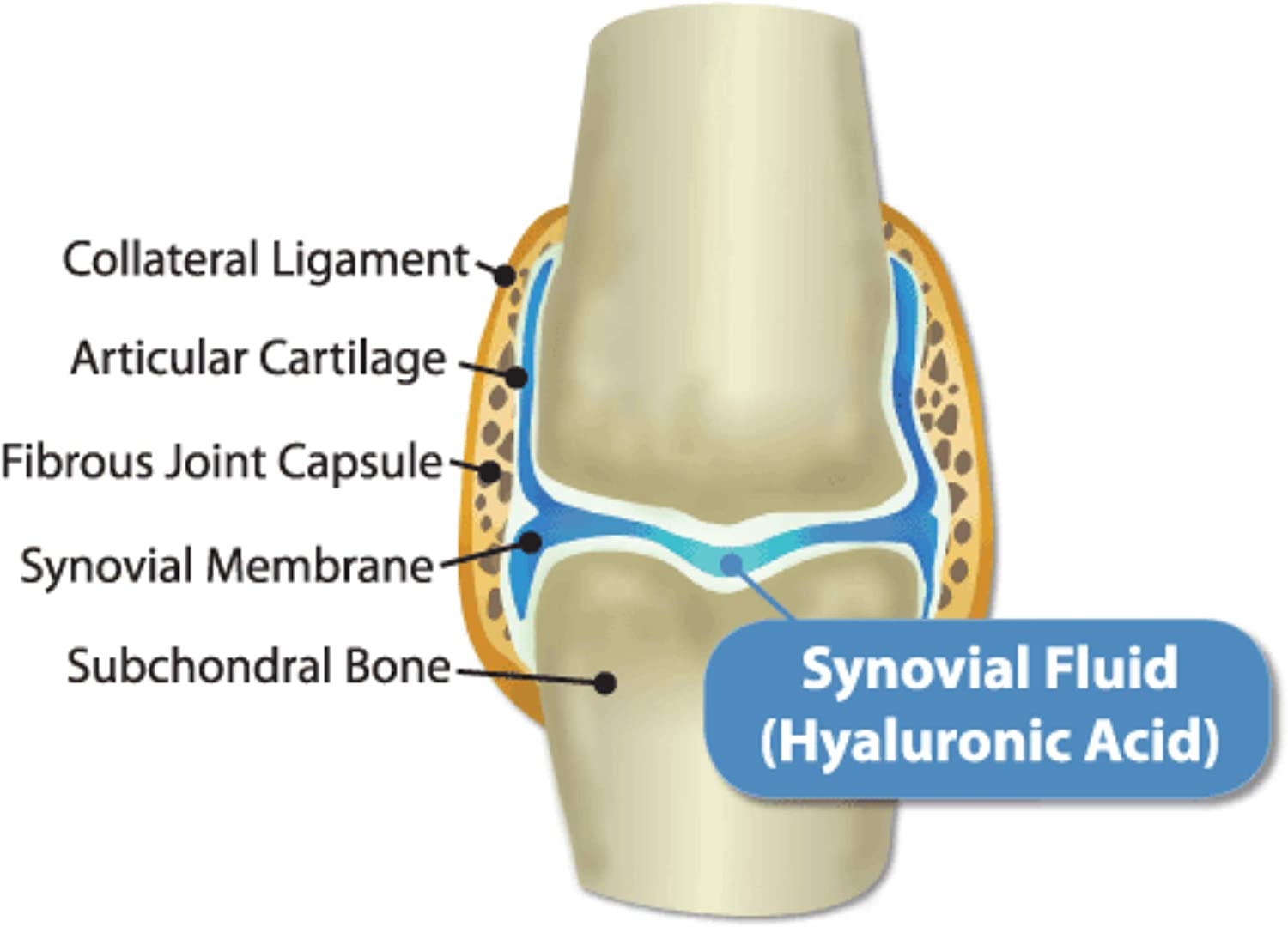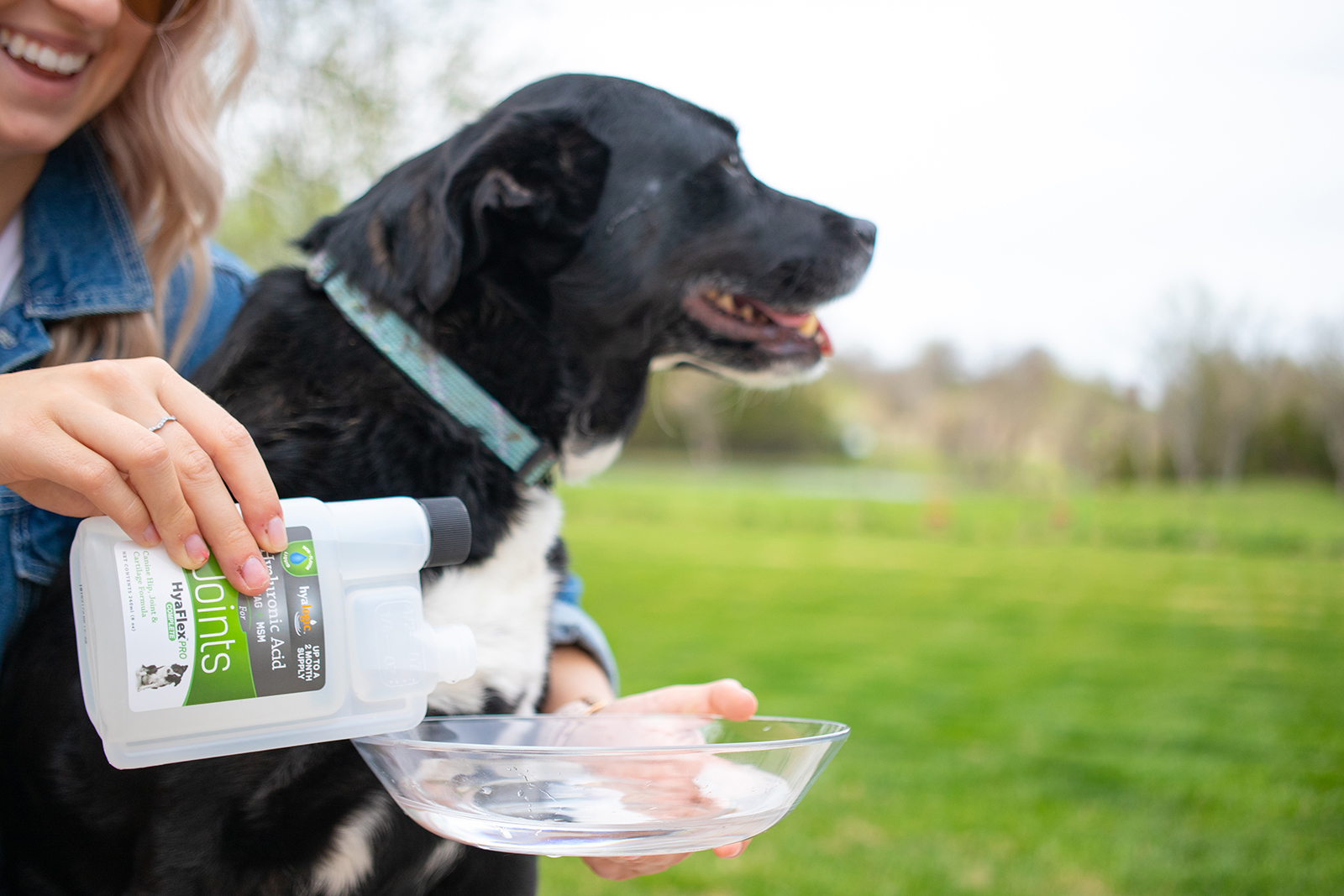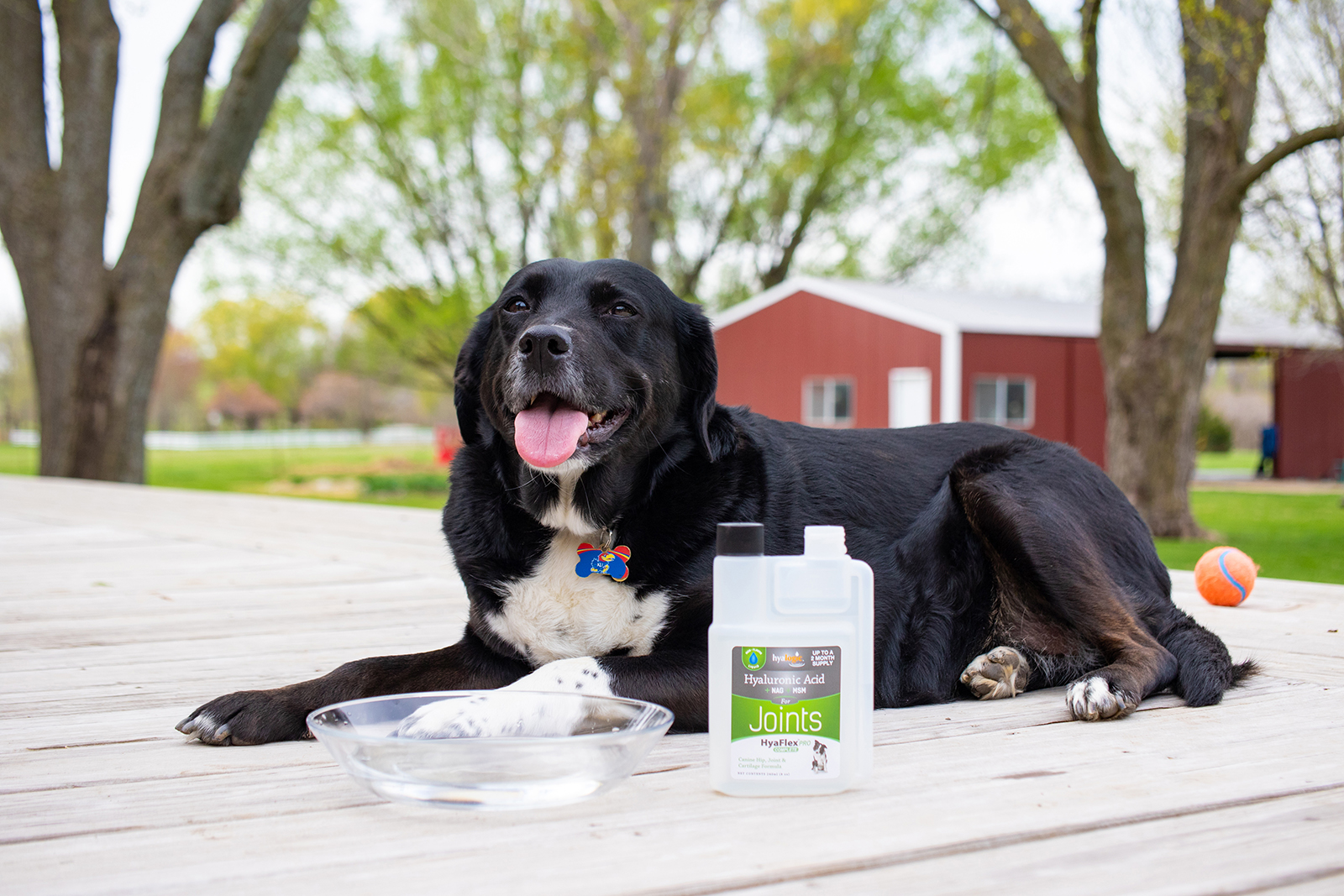 Hyaflex™ PRO Complete Joint Care Liquid
Leave a Review
Hyaflex™ PRO Complete Joint Care Liquid offers dogs joint health, cartilage and connective tissue support and perfect for dogs with high joint concerns. Great for active show dogs, recovering dogs under physical stress, larger dogs and dogs over 7 years old. (240 ml. 2 month supply)
Help give your dog the joint and immune support they need and enjoy the difference with them!
BETTER JOINT HEALTH: As your dogs age, their bodies produce less and less joint protecting hyaluronic acid (HA); factors such as age, breed, exercise, anatomy and diet all contribute to the health and comfort of your dog's hips and joints. Canine joints may become less flexible and movement can become limited or uncomfortable. An oral hyaluronic acid joint supplement can support your pets where their bodies fail them.
COMPLETE JOINT CARE: HyaFlex PRO Complete liquid joint supplement includes a combination of Hyaluronic Acid (HA) N Acetyl Glucosamine (NAG), Methylsulfonylmethane (MSM). Supports healthy joint, cartilage and connective tissue function. May help protect against free radical damage and supports antioxidant function. May help reduce the negative effects of stress.
DOG COAT & CARTILAGE SUPPORT: Hyaluronic acid for dogs is an important dog supplement for growing shiny coats, promoting healthy skin, and maintaining good gum and eye health. HA is important for your dog's cartilage too, supporting the life of the cartilage cushion. Great for active show dogs, recovering dogs under physical stress, larger dogs and dogs over 7 years old.
EASY & TASTELESS 30-60 DOSES: This HA supplement administers 1-2 months of of hyaluronic acid for dogs, quickly, easily and without fuss. The liquid bottle is easy to use and delivers the right amount of HA joint supplement. Simply drop the odorless, tasteless dog health supplement into their food, or directly into their mouth.
HIGH MOLECULAR WEIGHT & HIGH QUALITY: Hyalogic Hyaluronic Acid Joint Supplement for dogs has a high-molecular weight. We pride ourselves in providing you quality products that yield amazing results for your pets. Our product line, HyaFlex for dog or cat joint care and Hyalun PRO for equine performance supplements; will help keep your pet vibrant, healthy and happy, both inside and out.
My vet gave us a sample of the doggie stuff I ordered, we have loved it so far. I think it's really helping my old guy. The human stuff is for my mom. I hope it helps her! I've heard great things. Thanks! Kathryn I first discovered HyaLogic HA for myself about 5 or 6 years ago. I had developed a problem with my knuckles. After a month of using it my knuckles were about 50% better. In 2 months they were about 90%. When my golden retriever hit 12 years and started showing signs, I decided to try their dog formula. Very similar results to what I had experienced. In about a month she showed benefit in getting up from the floor. After 2 months of using it she showed much better. She's now 15. We noticed recently she was having a lot more trouble getting up. We realized we had been negligent in giving her the Hyaflex. So, we started her back on it a couple months ago and again we're seeing more bounce in her step! I purchased this for my 14 year old Aussie. Her movement and strength has noticeably better. She wants to play again! So happy I could make her golden years comfortable! this stuff is amazing . I got it for our 13 yo lab who has had joint issues all his life. He was struggling to walk. Within a week of starting Hyaflex he was running and playing with his 6 yo lab brother. He continues to beat our 10yo pup and me up the hill on our walks! I recommend this product to all my lab facebook fans whose pups are having joint issues.
Stay Hydrated
Latest Tips
When Columbia University scientists Karl Meyer and John Palmer first discovered hyaluronic acid (HA) in 1934, they could scarcely have... Healthy, youthful looking hair relies on ample hydration, both in the hair itself and in the scalp where the hair... Ageless beauty has long been the Holy Grail of the cosmetics industry. Just a quick glance online reveals the abundance...