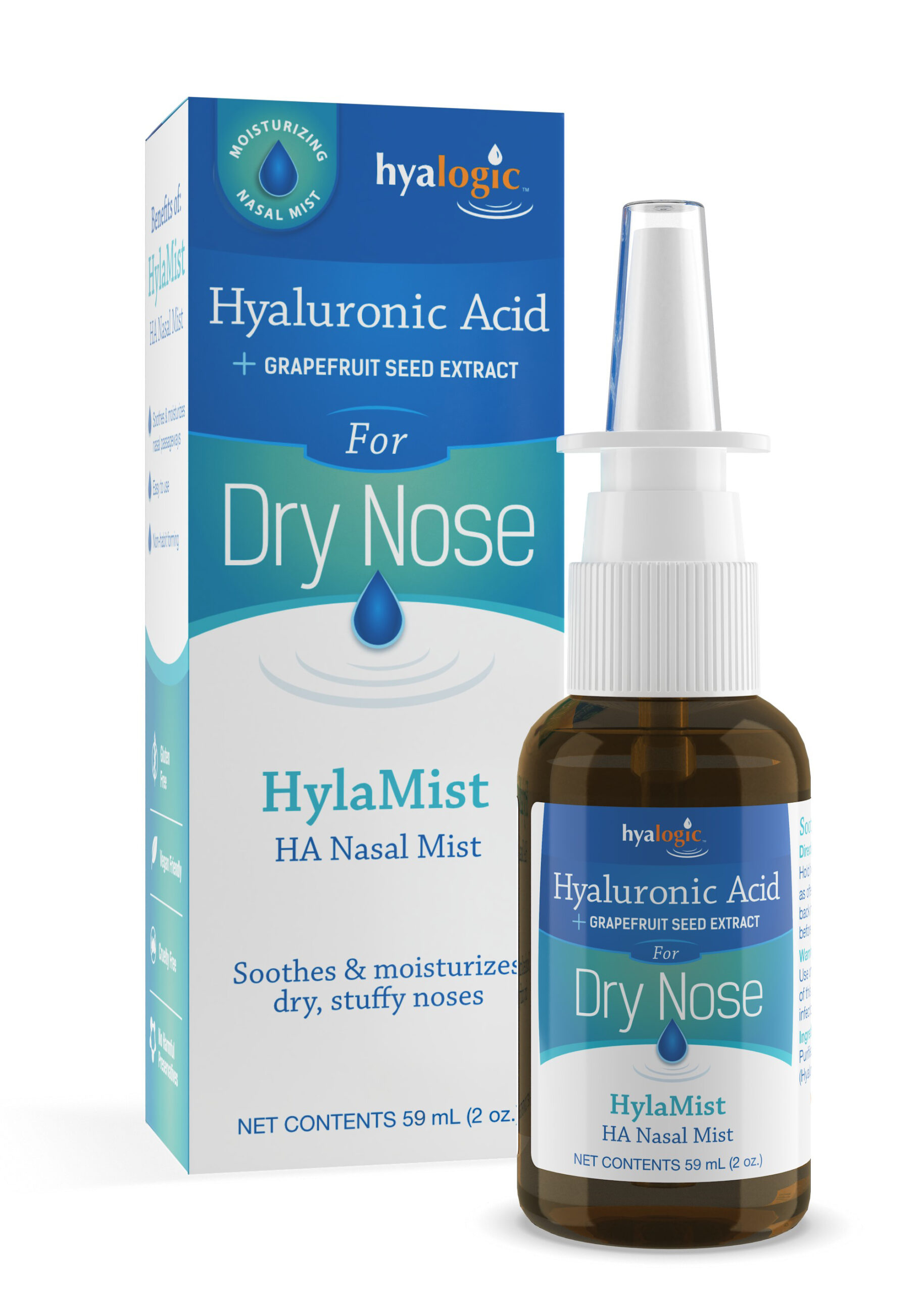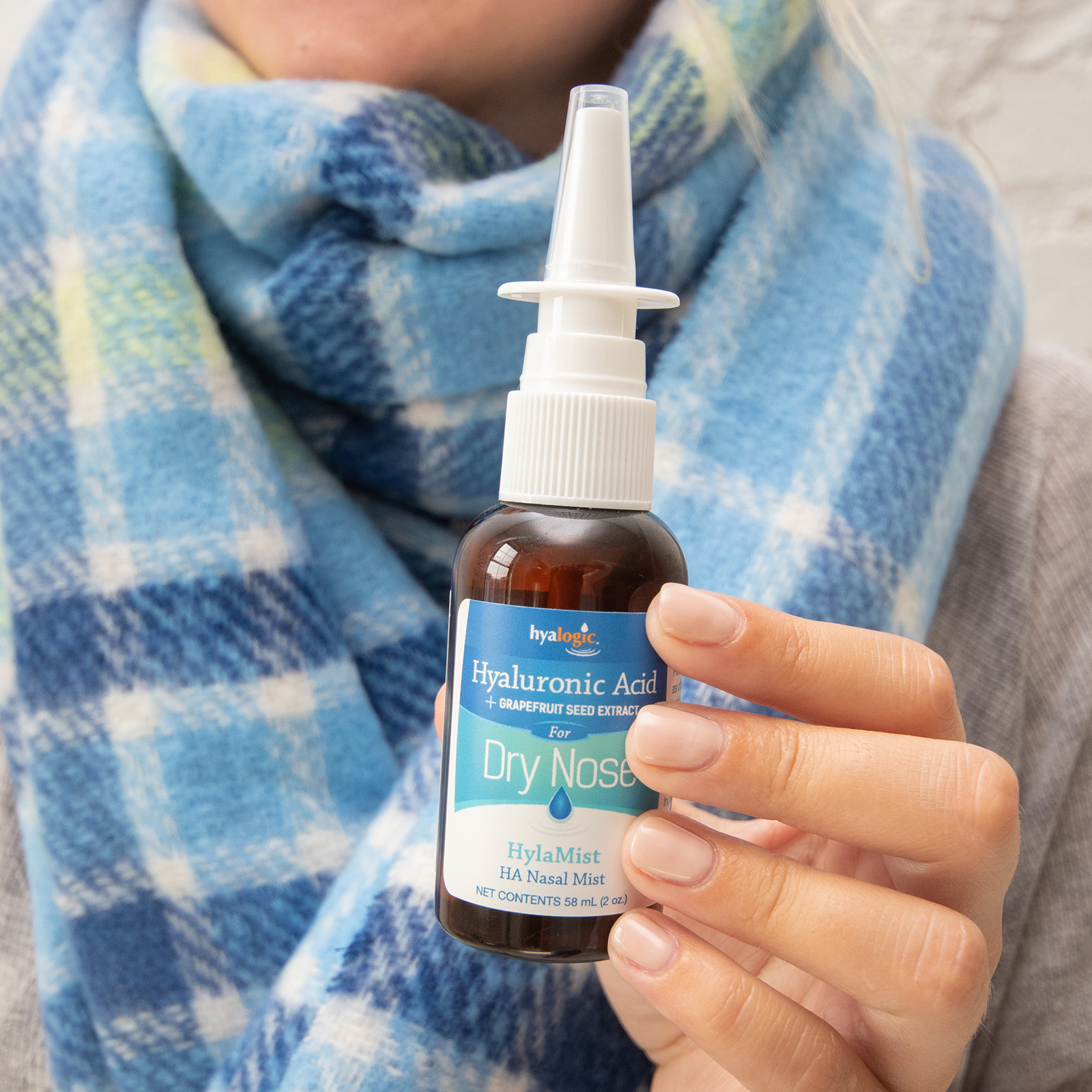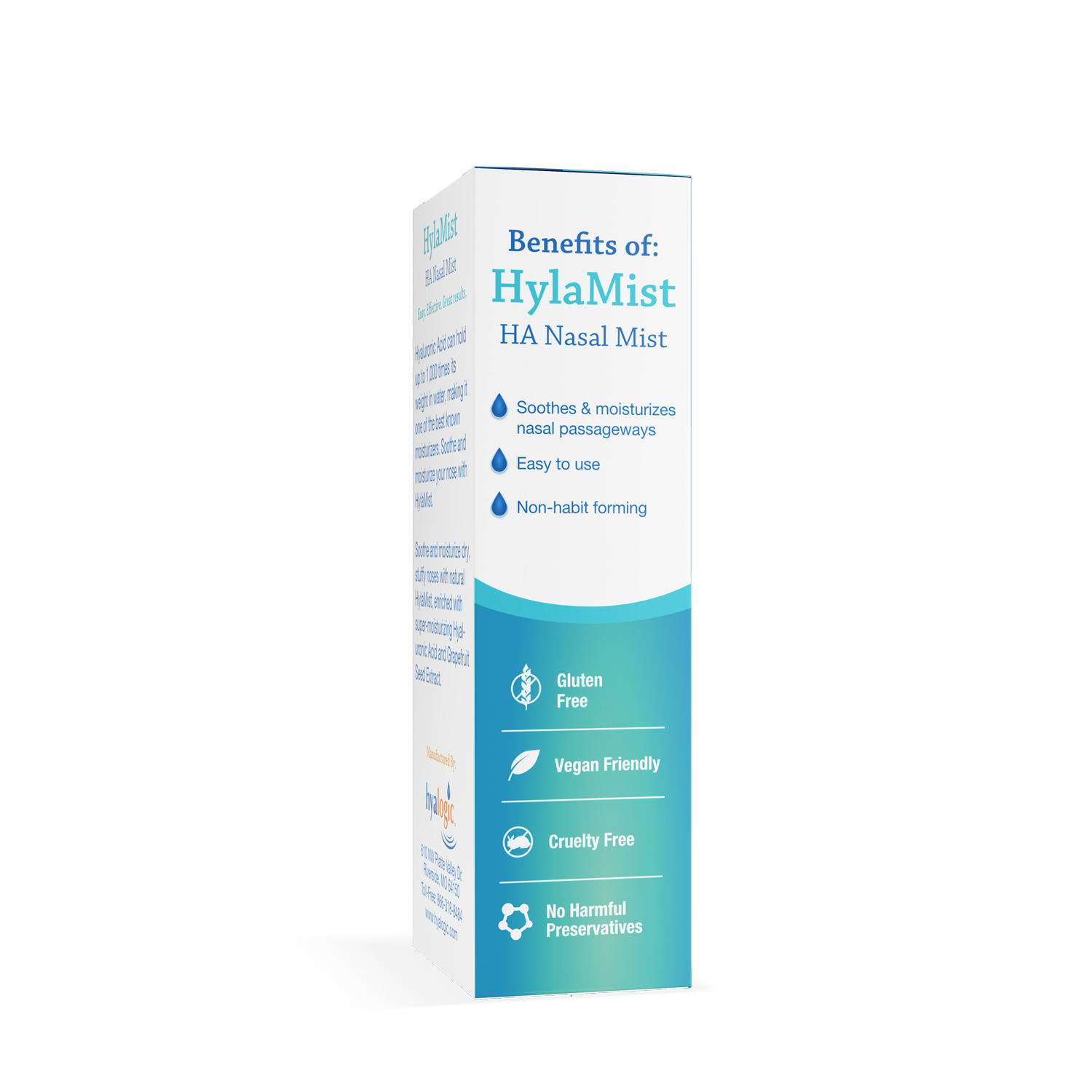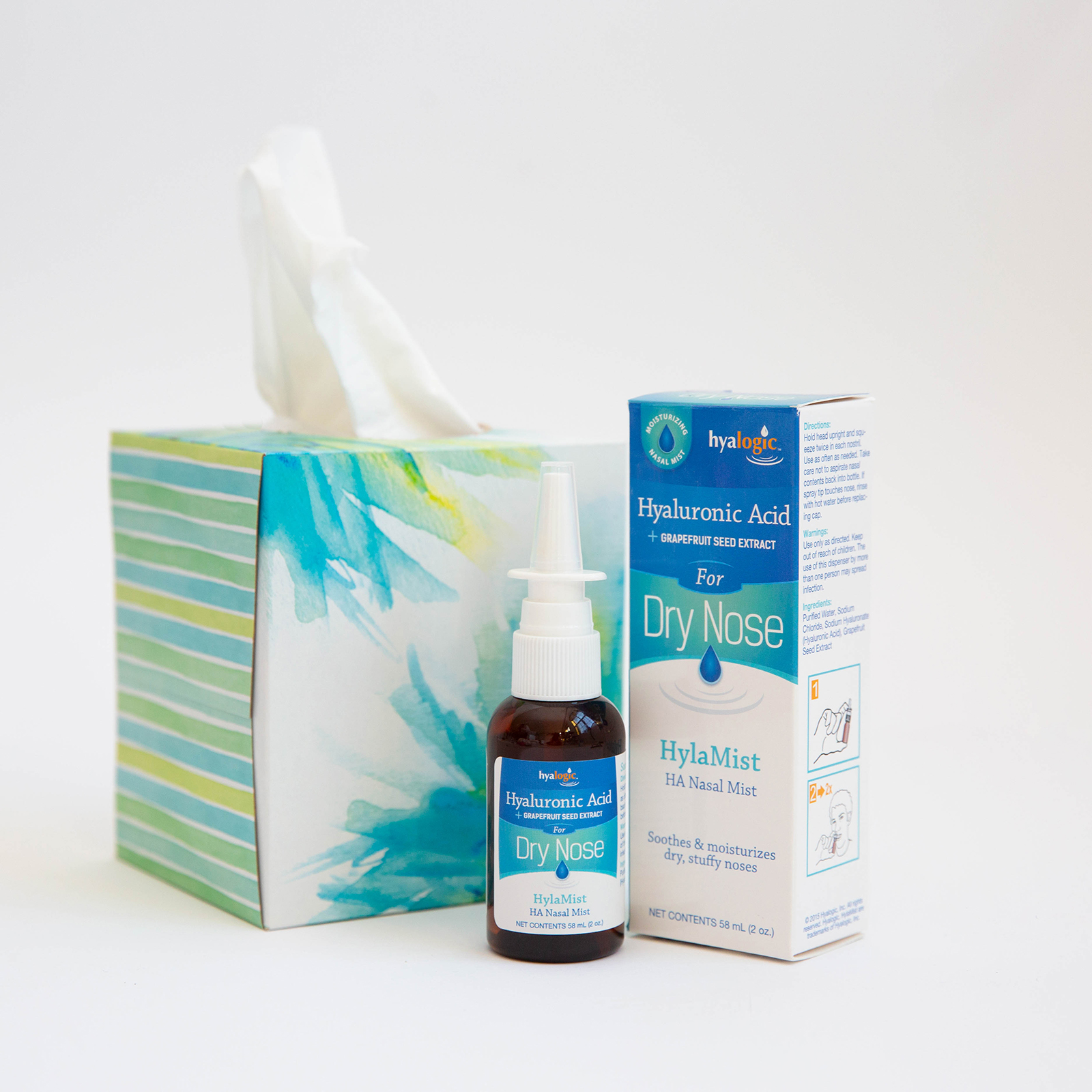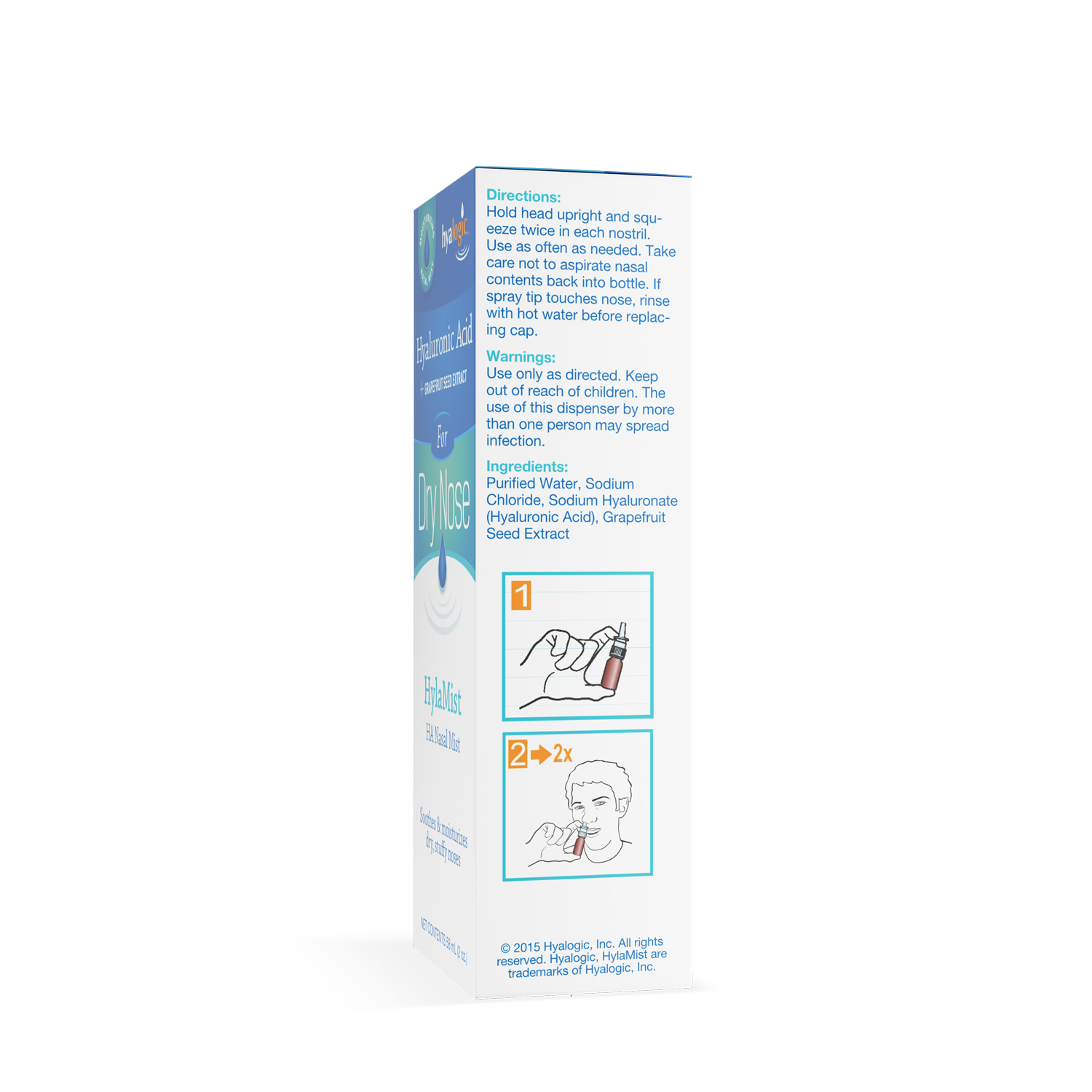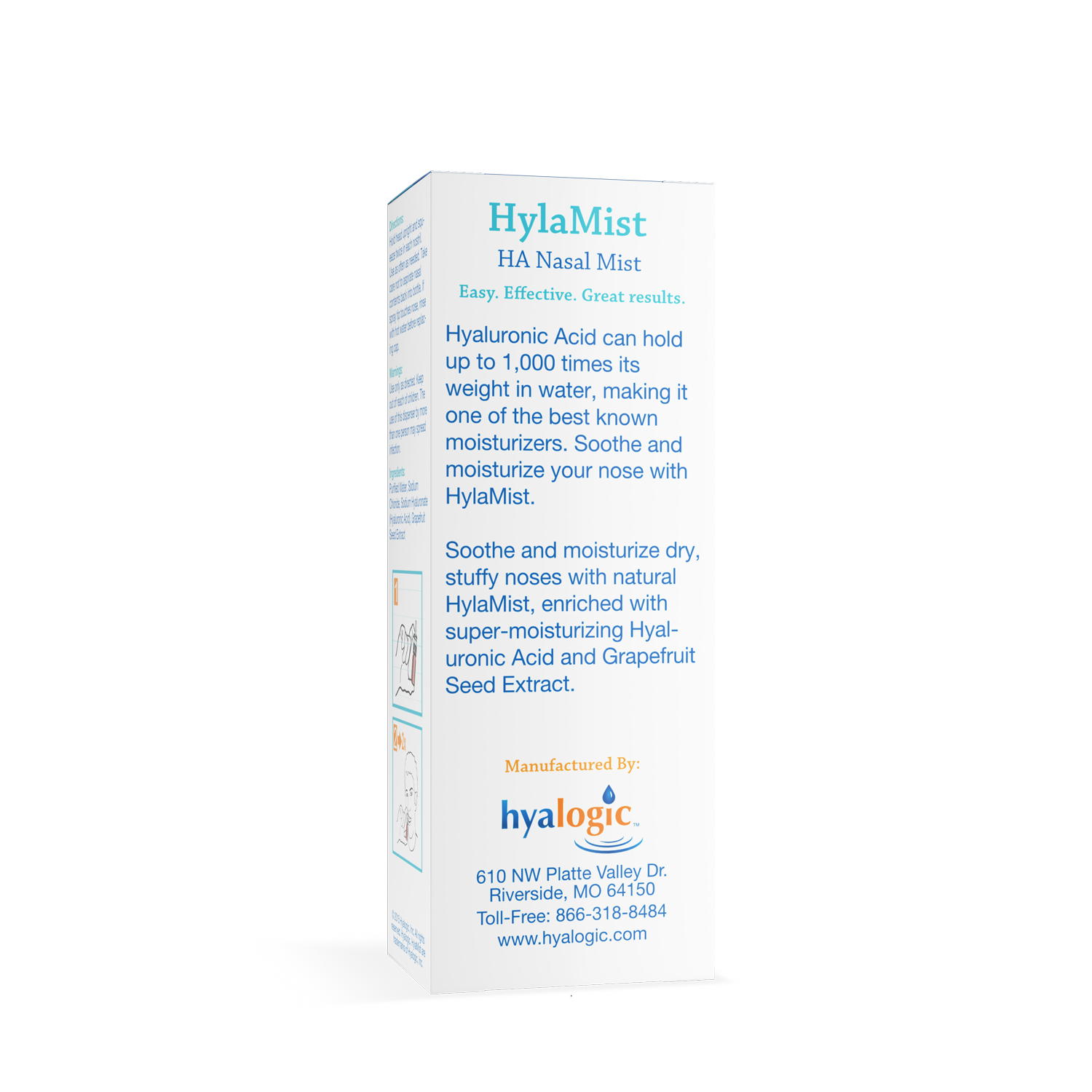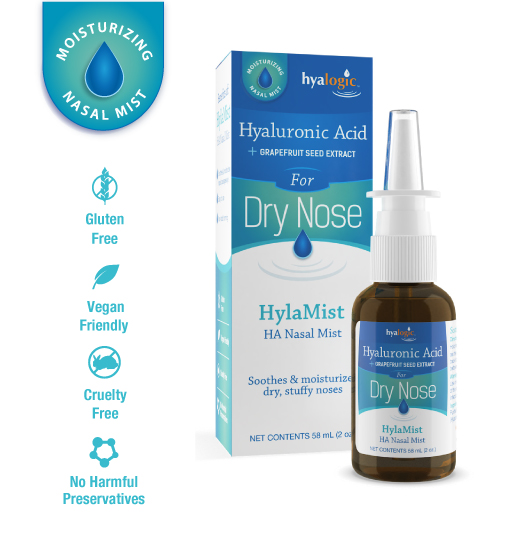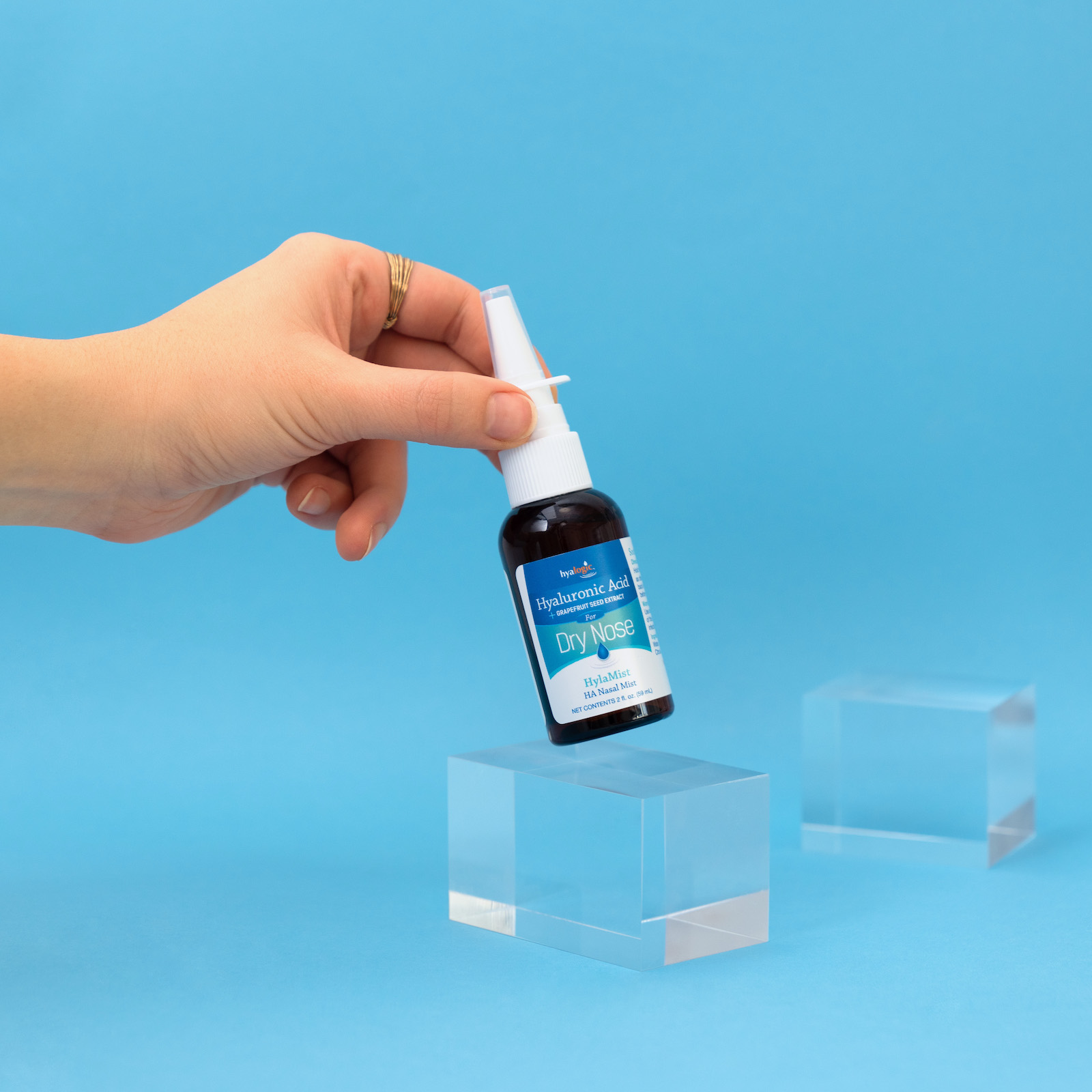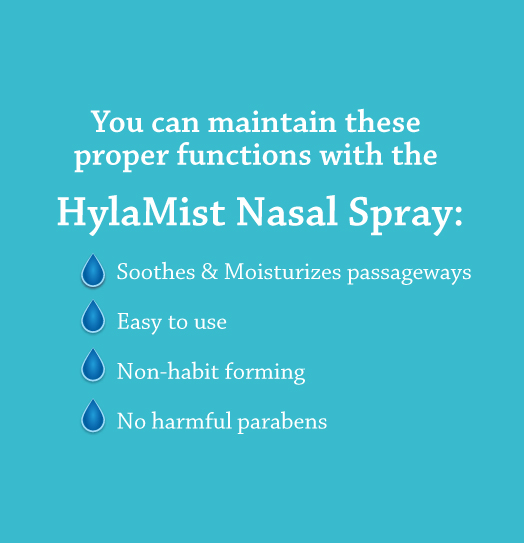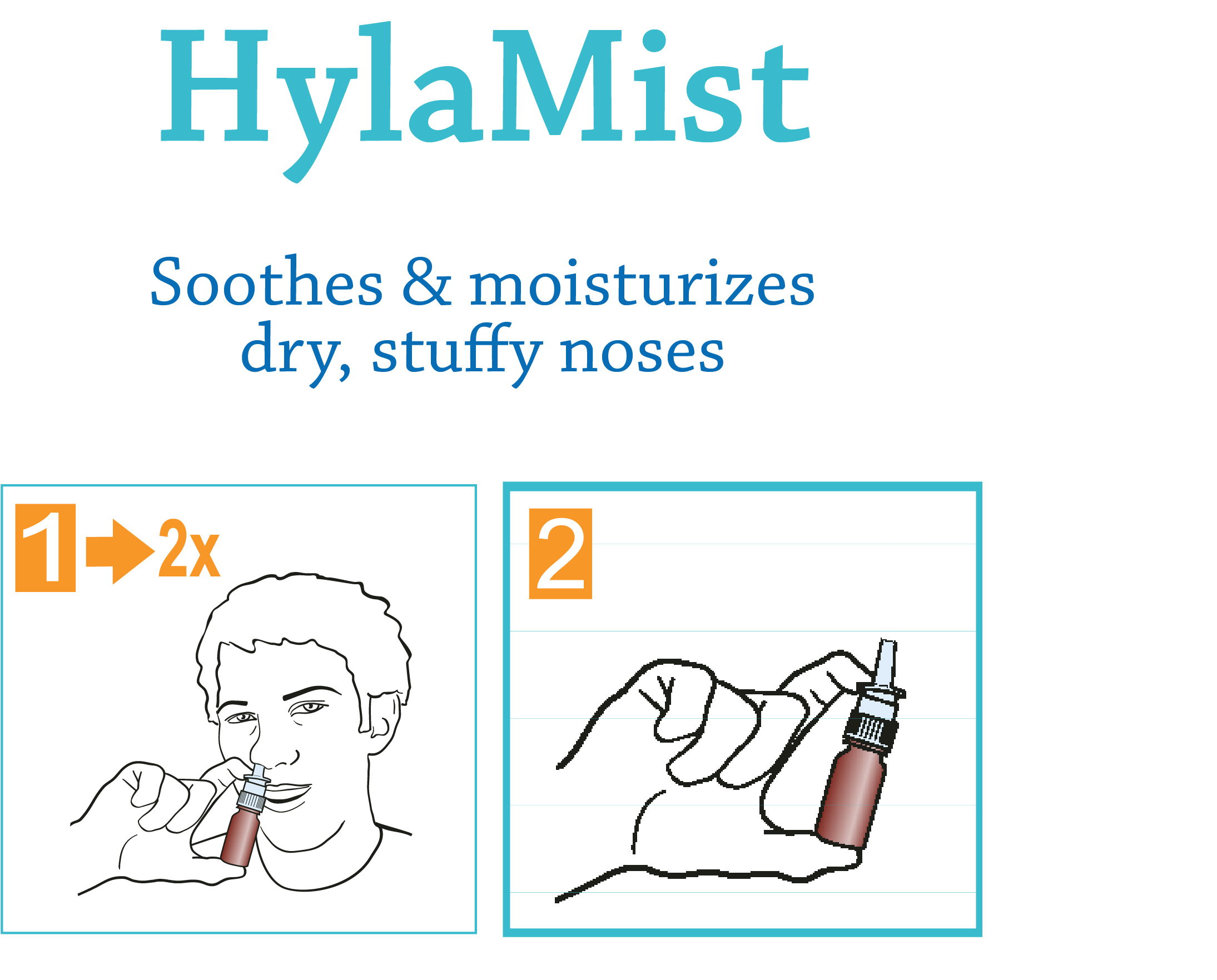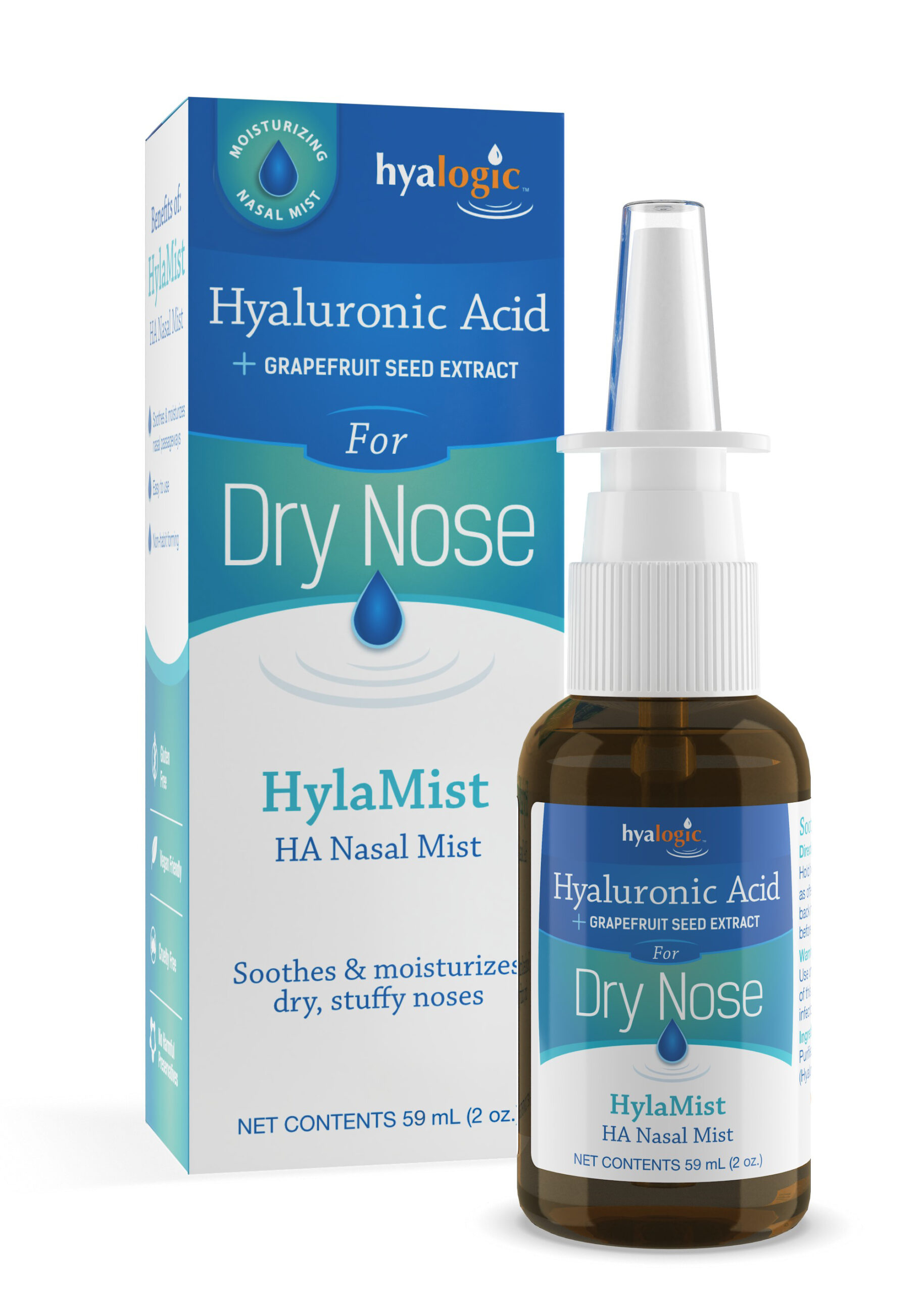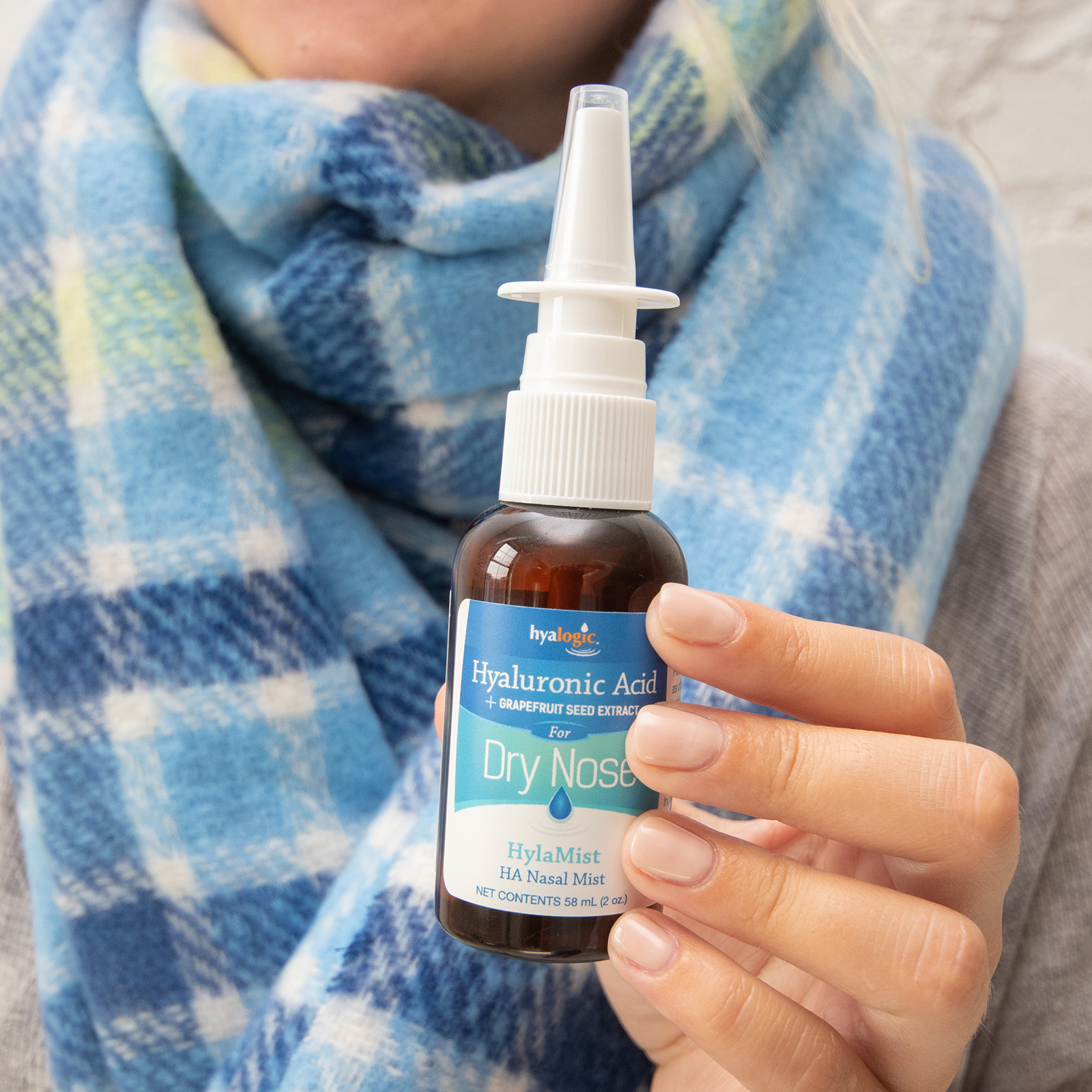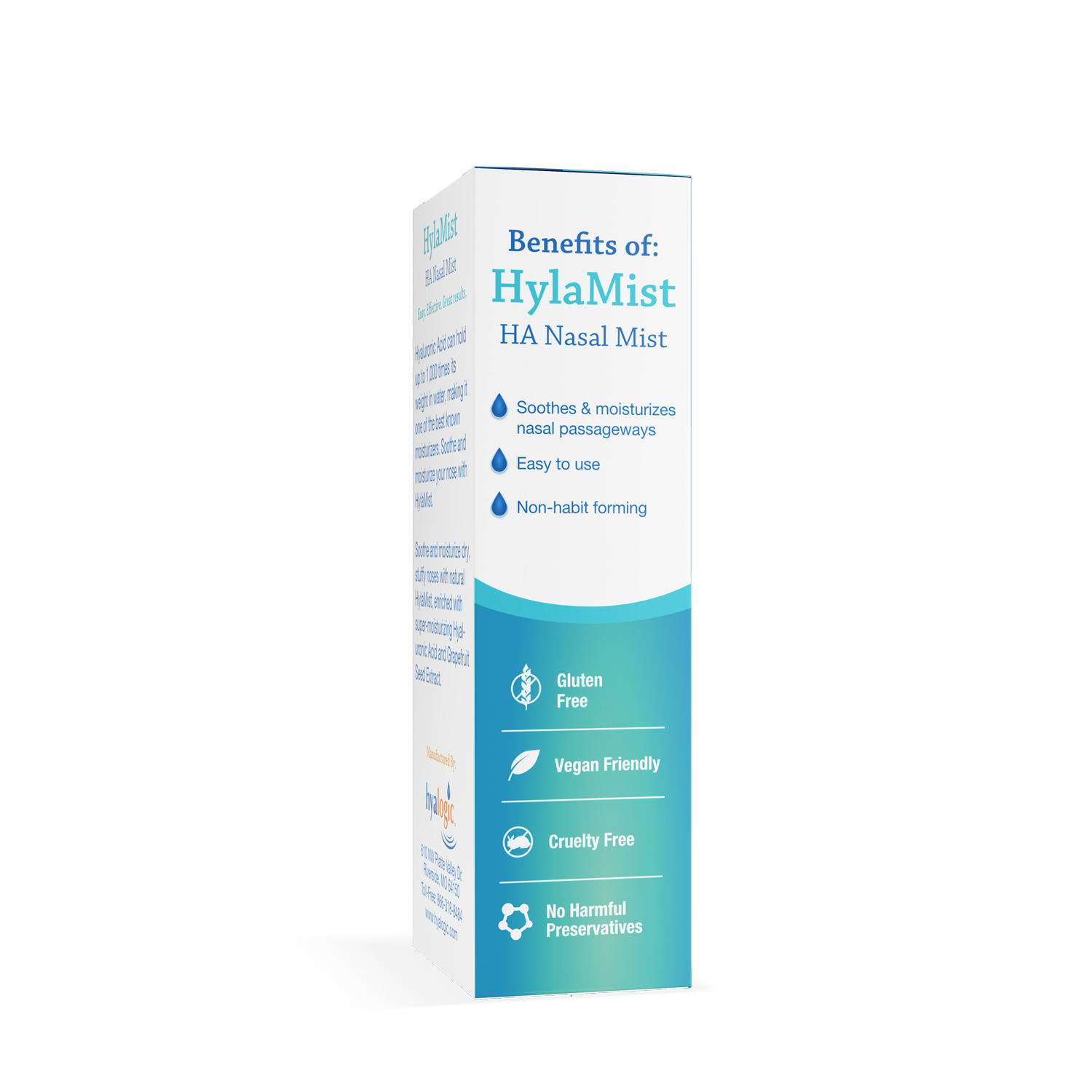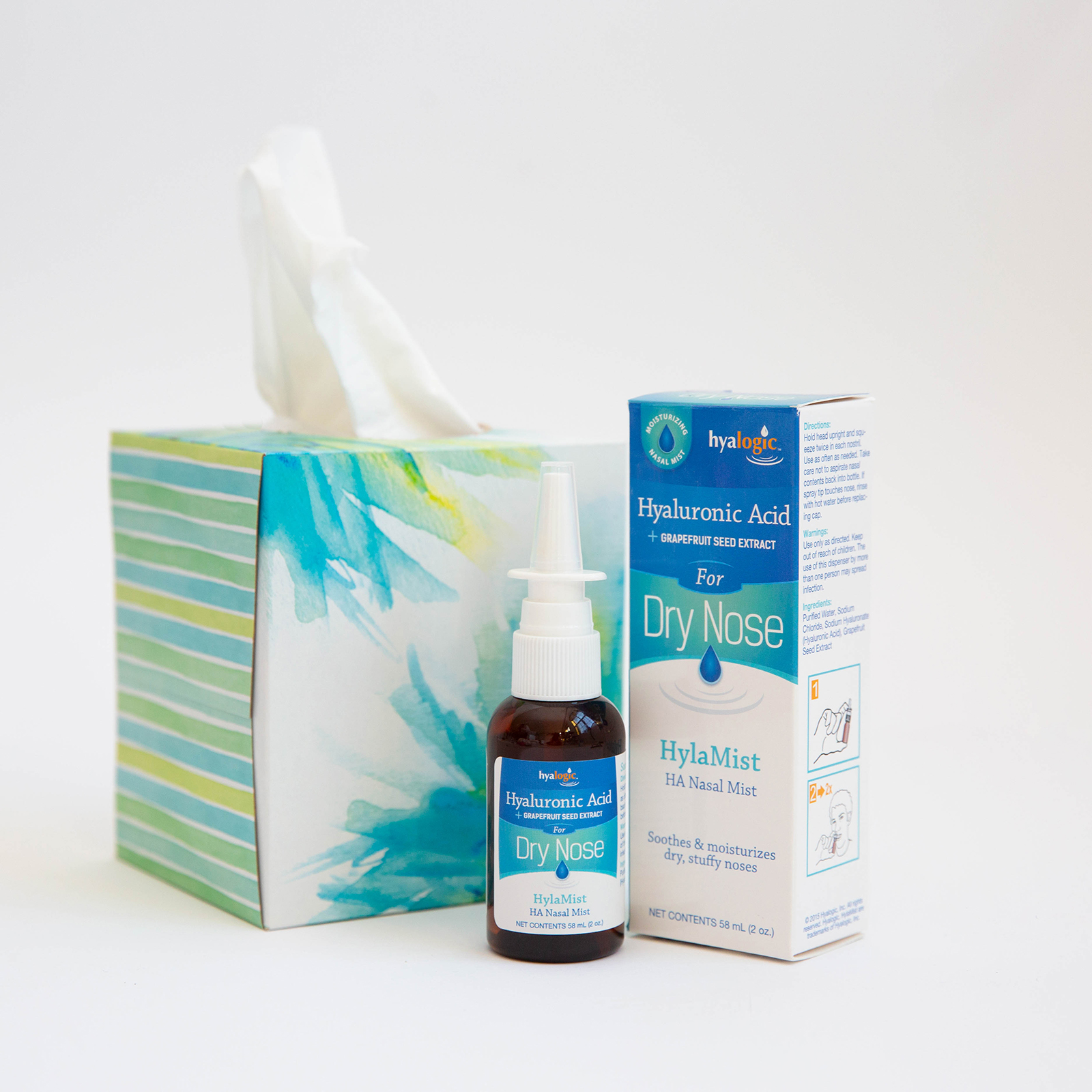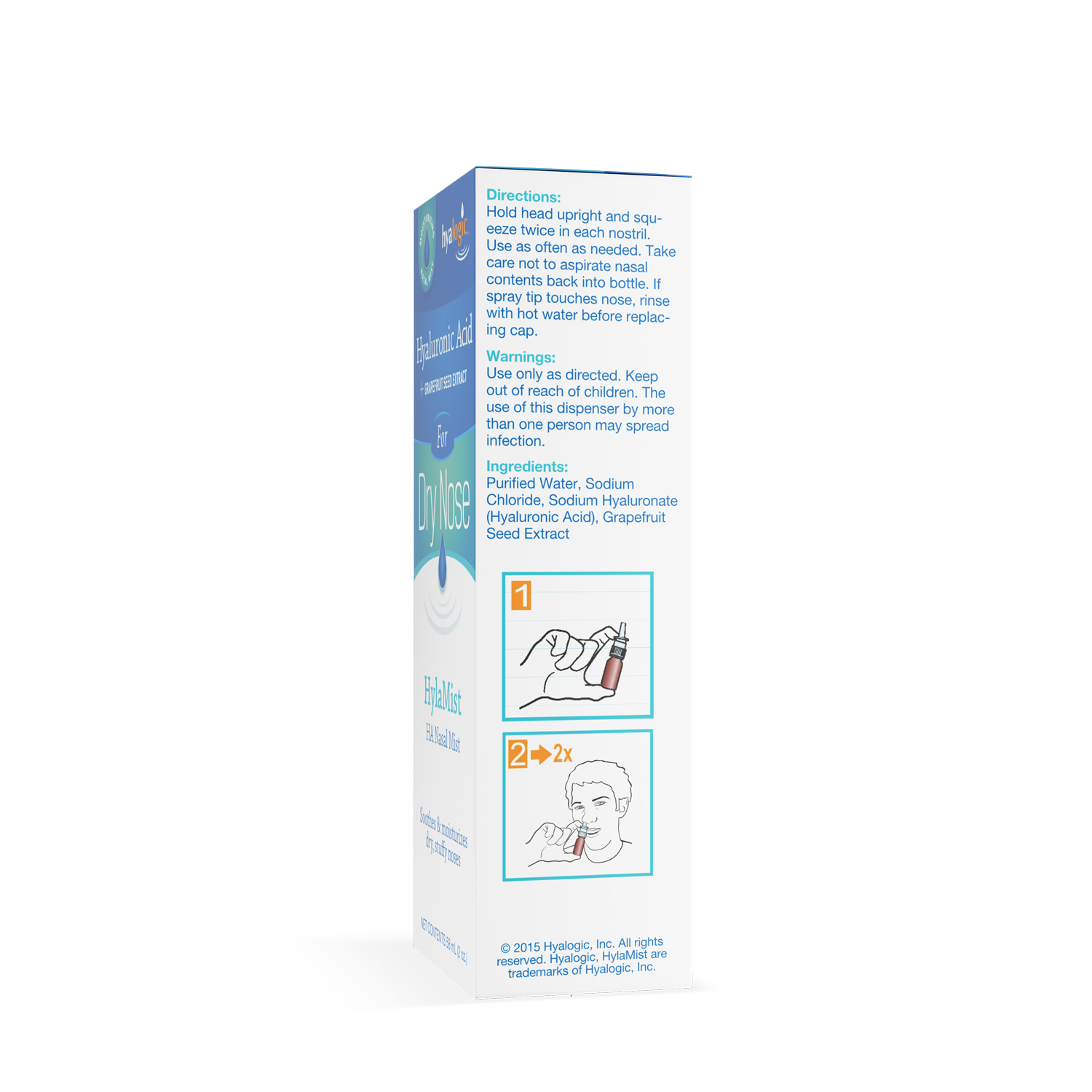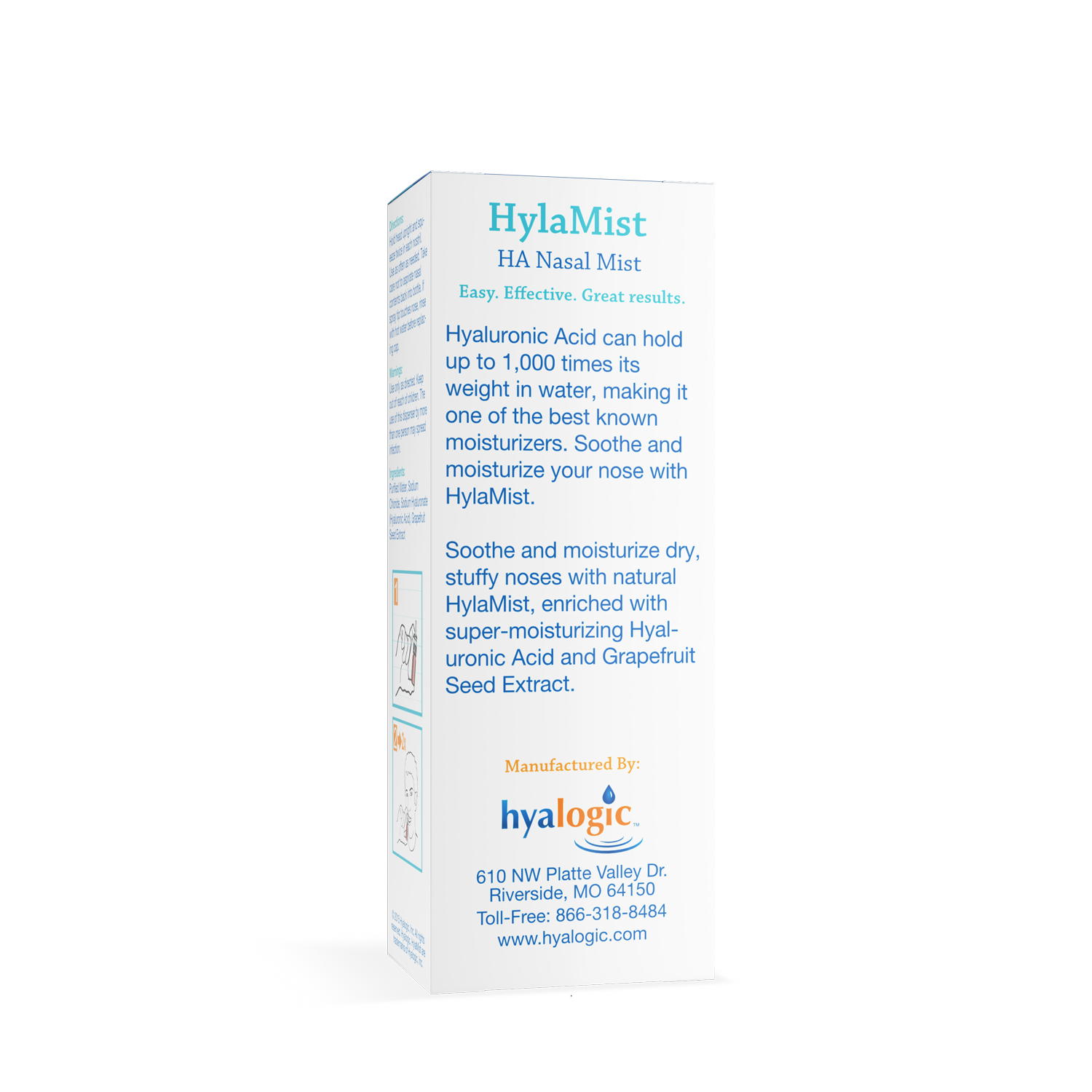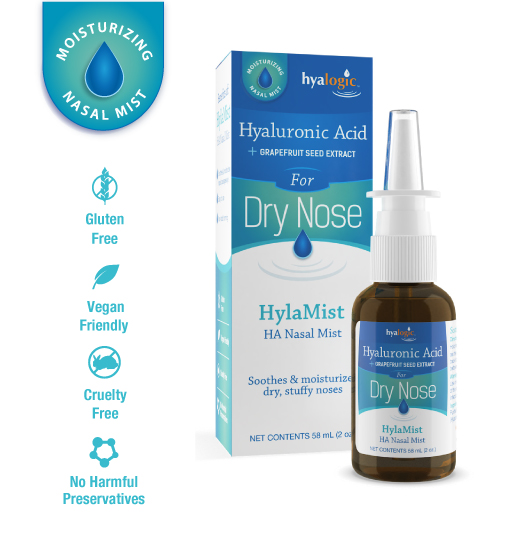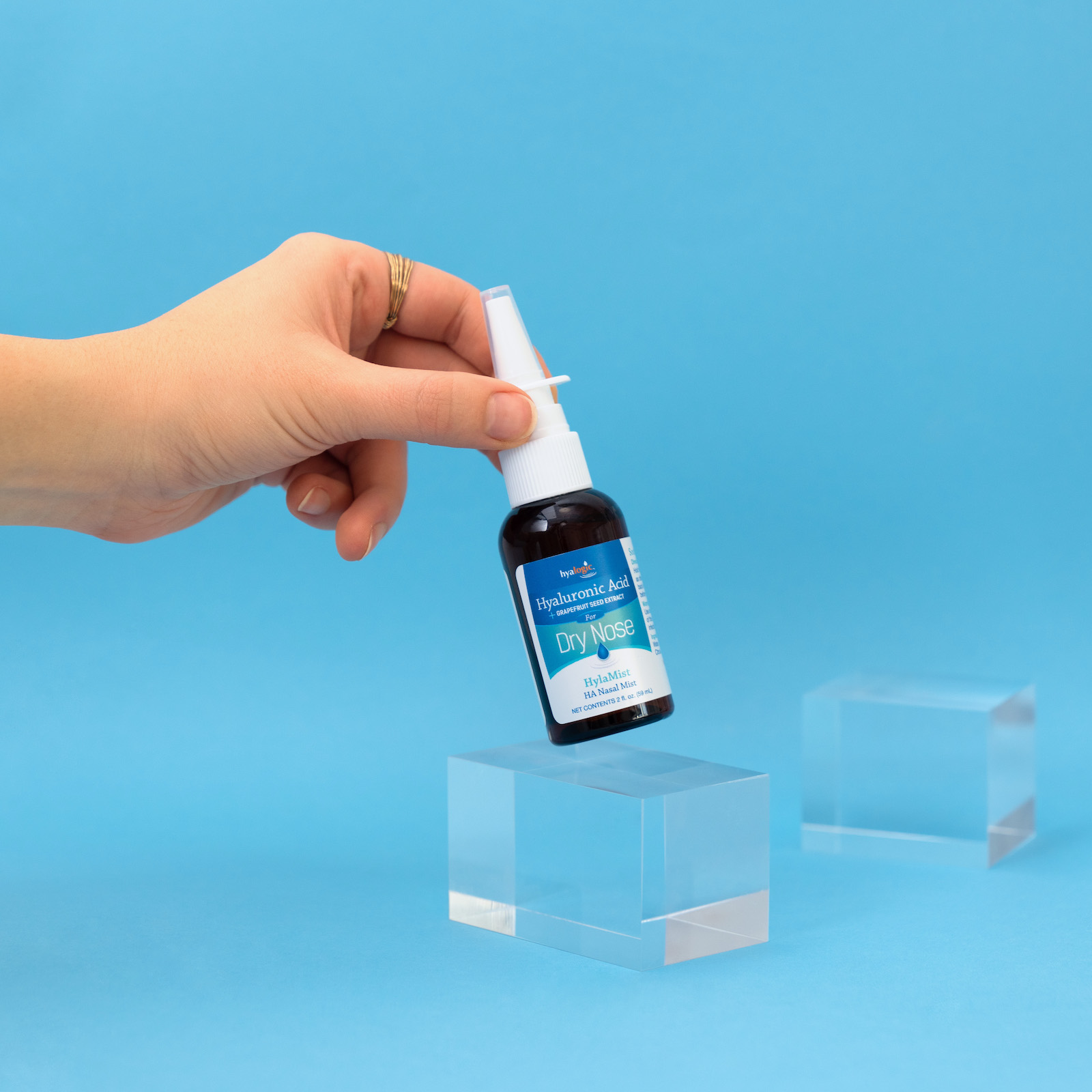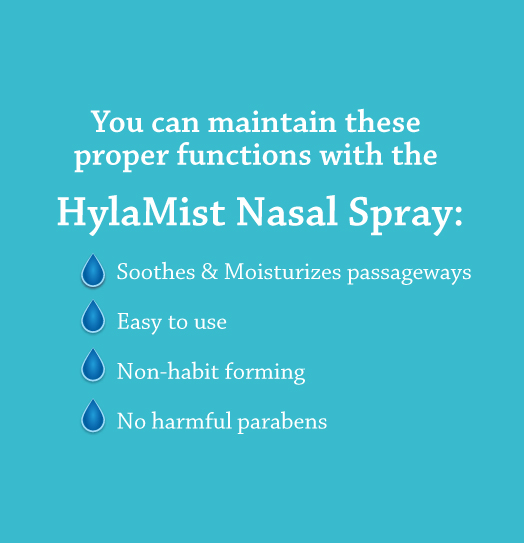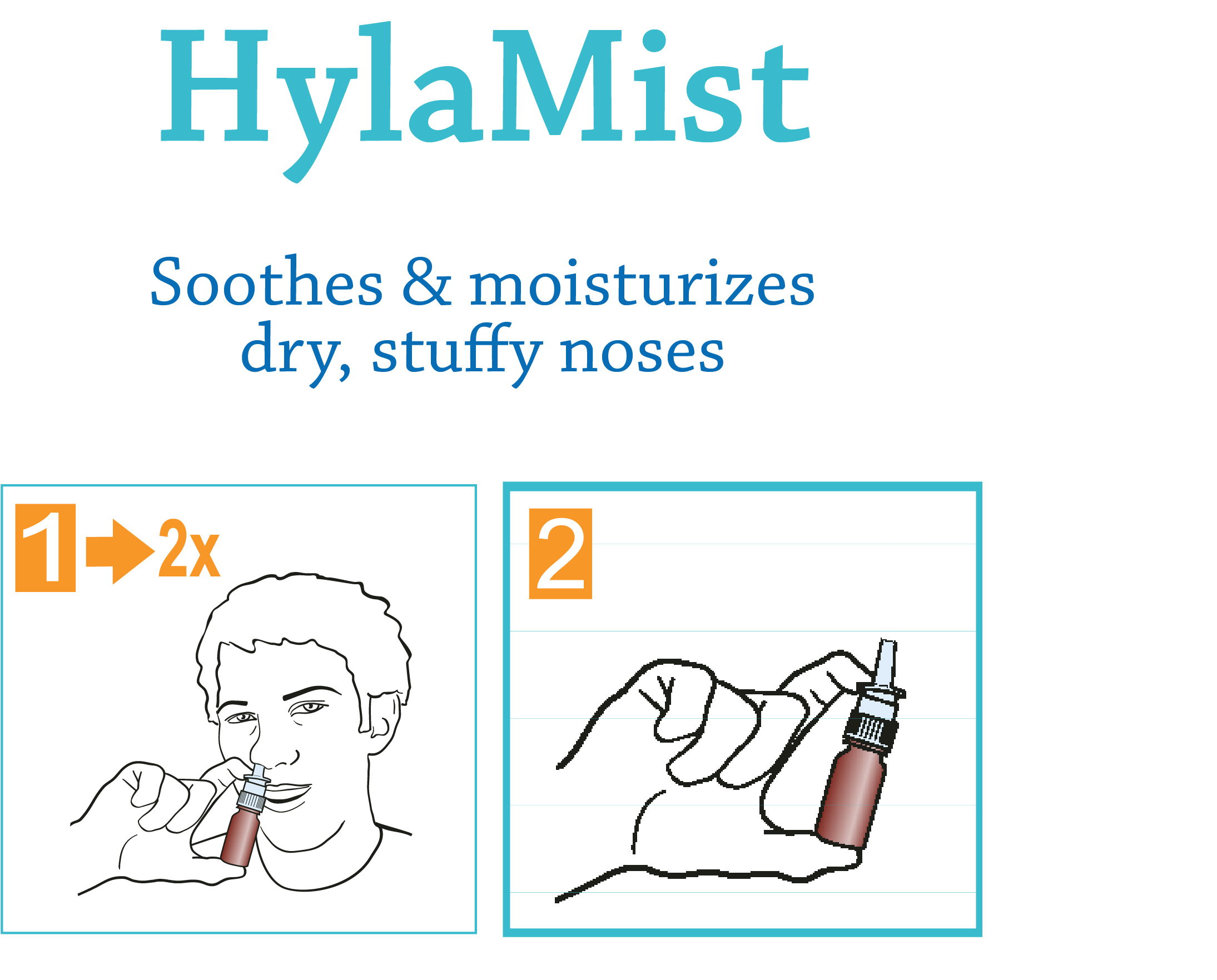 HylaMist™ for Dry Nose
Leave a Review
Soothe and moisturize dry noses with Hyalogic® HylaMist, enriched with super-moisturizing Hyaluronic Acid and Grapefruit Seed Extract, all while supporting your immune health.
Key features 
Elite formula that helps moisturize nasal passageways.
Easy to use nasal tip dispenser
We believe in the shortest ingredient list possible. You don't need the entire periodic table to be effective, and we work tirelessly to include only the necessities.
Ingredients:
Water, Sodium Chloride, Sodium Hyaluronate (Hyaluronic Acid), Citrus Grandis (Grapefruit) Seed Extract.
Directions: Hold head upright and squeeze twice in each nostril. Use as often as needed. Take care not to aspirate nasal contents back into the bottle. If spray tip touches nose, rinse with hot water before replacing cap.
Soothe & Moisturize
Your Nose
Soothe and moisturize dry, stuffy noses with HylaMist, enriched with super-moisturizing Hyaluronic Acid and Grapefruit Seed Extract. ( 2 fl ounces)
Useful
Frequently Asked Questions
When would a person want to use HylaMist™?
If you are exposed to dry air often, such as airplane travel, live in an arid or cold climate, or work in an office with recycled air, the Hyaluronic Acid in HylaMist™ can help restore vital moisture to the nose. The moisturizing effects of HylaMist™ also aid in clearing congested nasal passages and sinuses.
What is grapefuit seed extract?
Grapefruit seed extract has antioxidant properties. The pulp and seed extract that is found in grapefruit contain flavonoids, vitamin C, tocopherols, citric acid, limonoids, sterols, and minerals.
Because HylaMist™ contains "acid," will it burn my nose?
Hyaluronic Acid is often called an acid and this is a misnomer. Hyaluronic Acid as a sodium salt (sodium hyaluronate) will have a neutral pH measurement, not an acidic one. Because of the water retention capacity, Hyaluronic Acid is actually very good for skin and nose health.
How often can I use HylaMist™?
The recommended use is once in the morning and once at night. However, it can be used as often as needed to ensure comfortable breathing.
Can I use HylaMist™ to replace my prescription nasal spray?
HylaMist™ is and should not be a replacement for nasal sprays prescribed to you by a physician.
Some of Our
Customer Favorites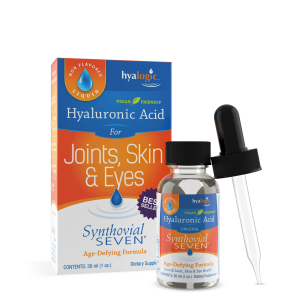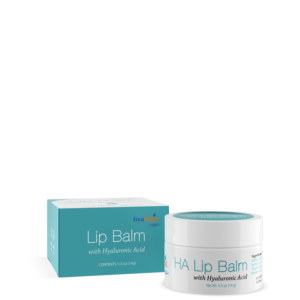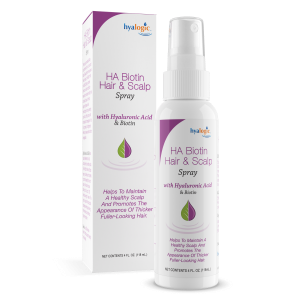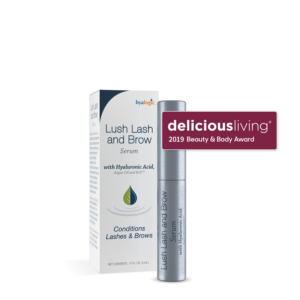 This has been an effective alternative to plain saline nasal spray. It works well to hydrate my nasal passages. My father was having massive nose bleeds on a regular basis. He has had his nose cortirized a few different times at a very well known hospital in STL. I recommend him using the HylaMist for his nasal passages and it has helped 10 fold. You can't go wrong with the friendly folks and innovative products from Hyalogic. It will keep your nose moist. I would recommend it.
Stay Hydrated
Latest Tips
When Columbia University scientists Karl Meyer and John Palmer first discovered hyaluronic acid (HA) in 1934, they could scarcely have... Healthy, youthful looking hair relies on ample hydration, both in the hair itself and in the scalp where the hair... Ageless beauty has long been the Holy Grail of the cosmetics industry. Just a quick glance online reveals the abundance...