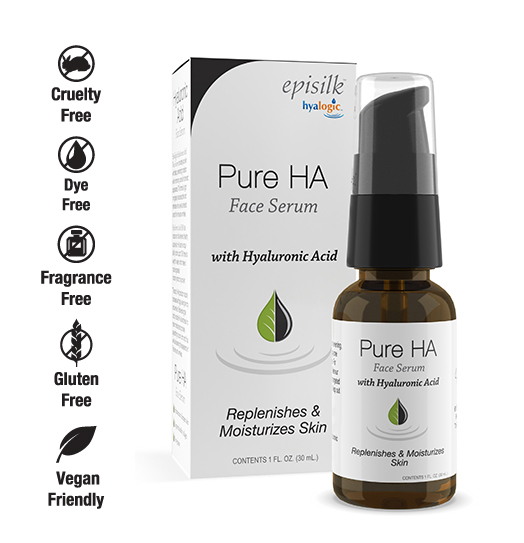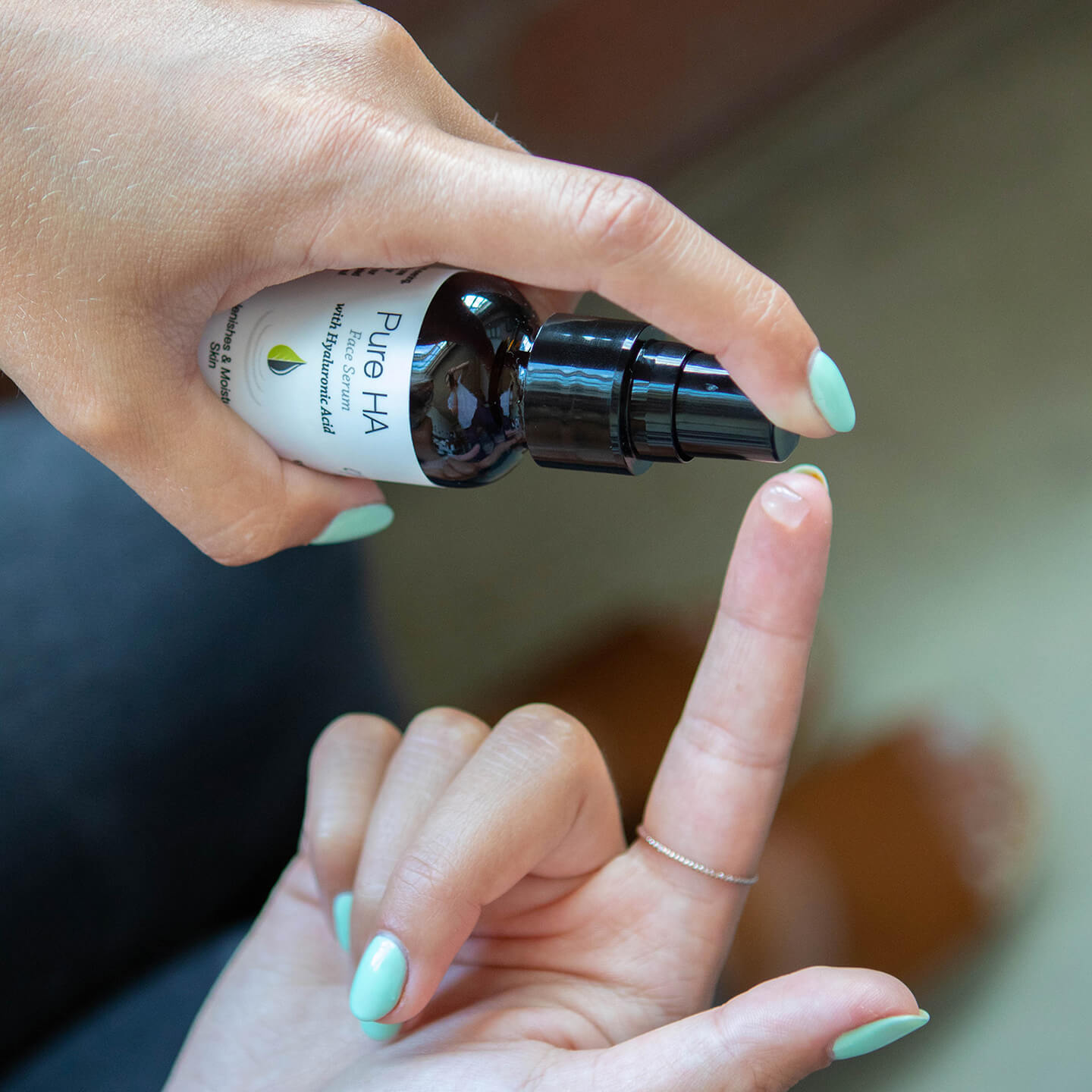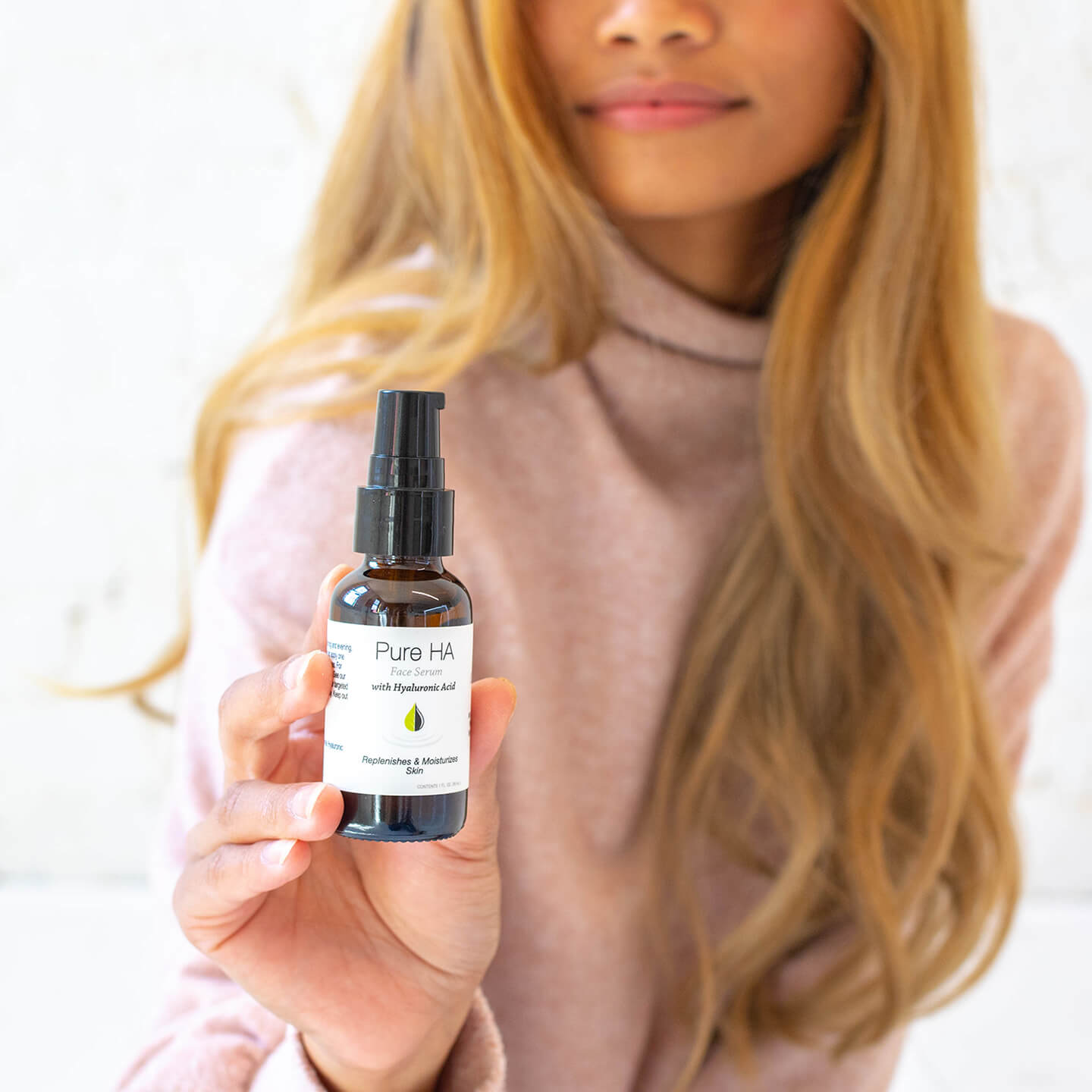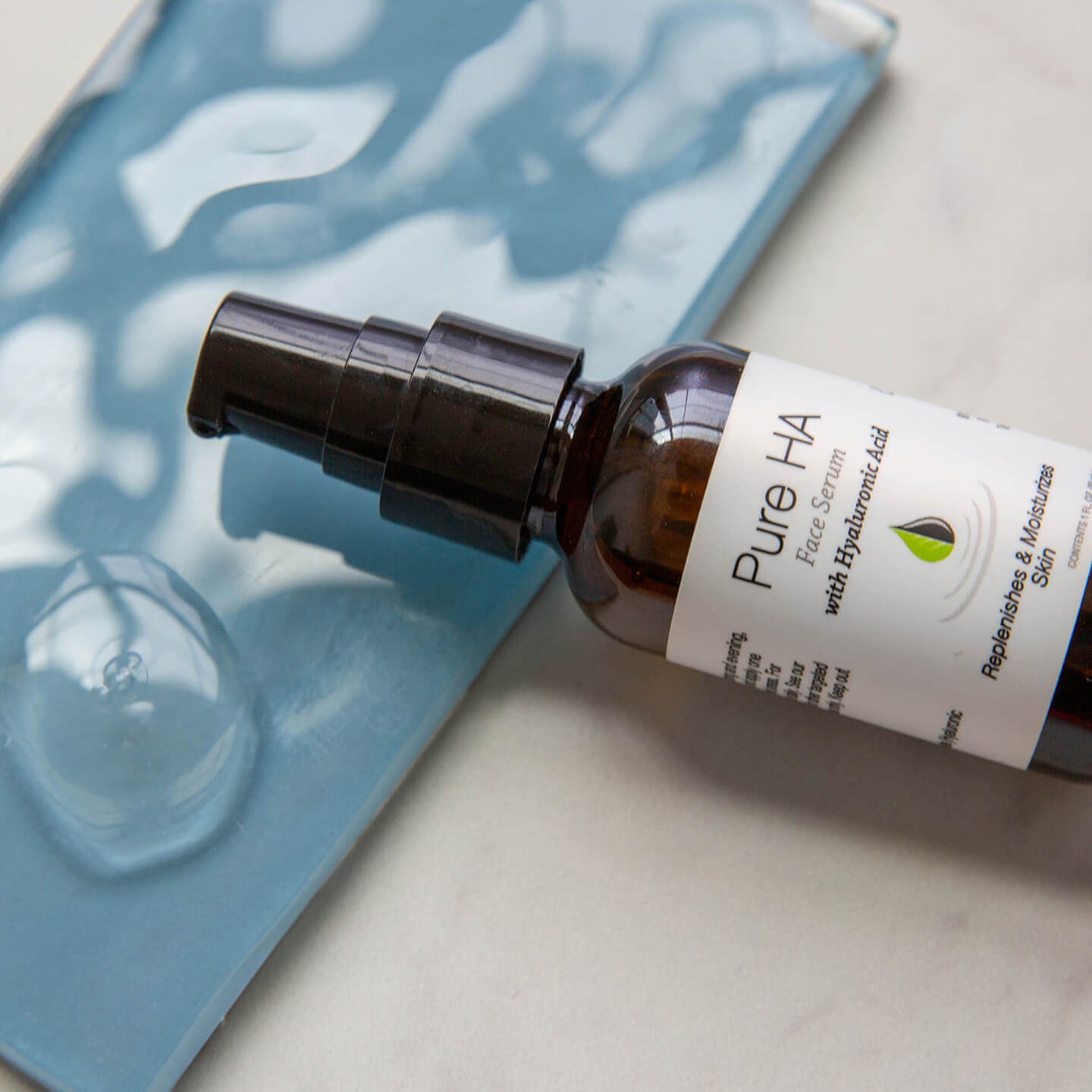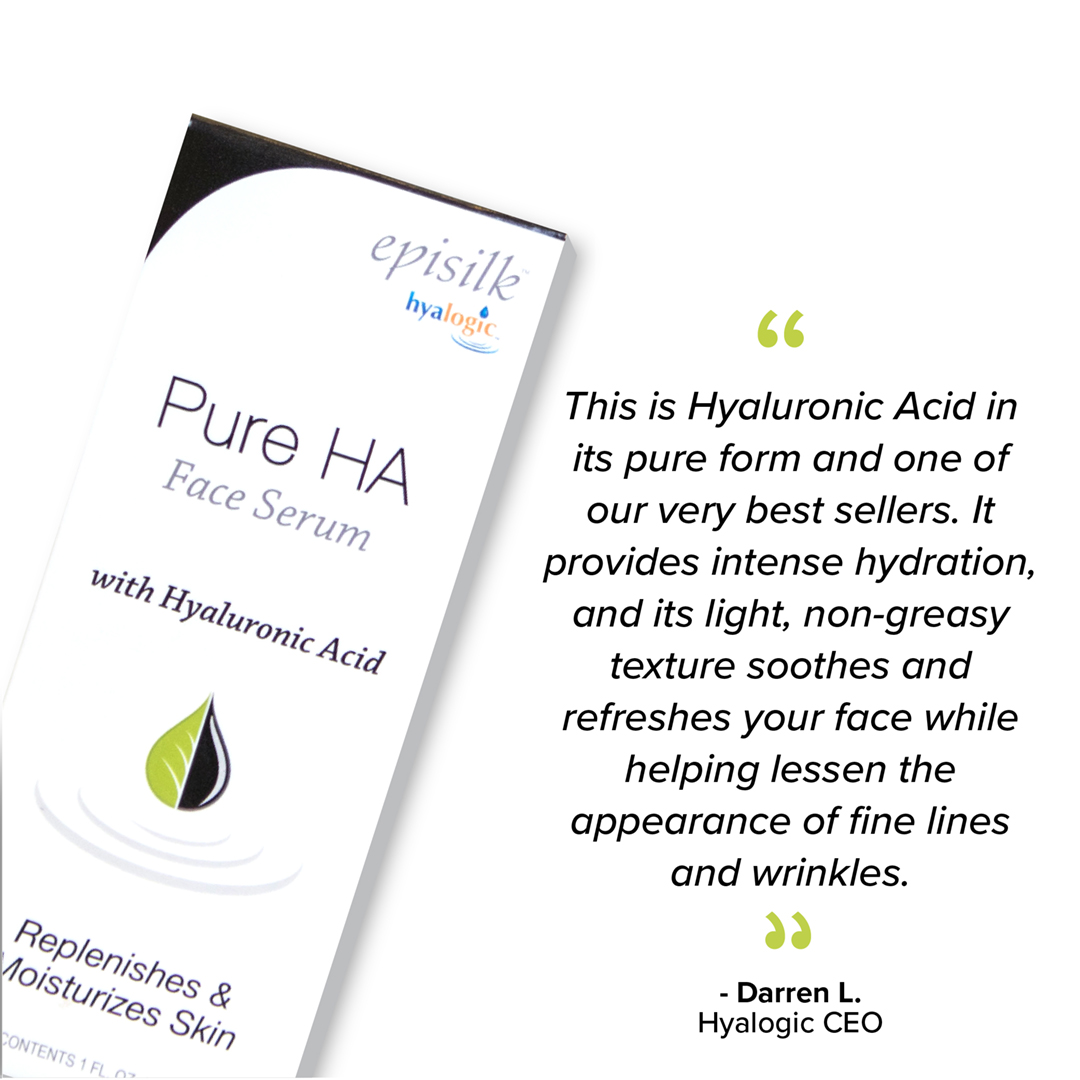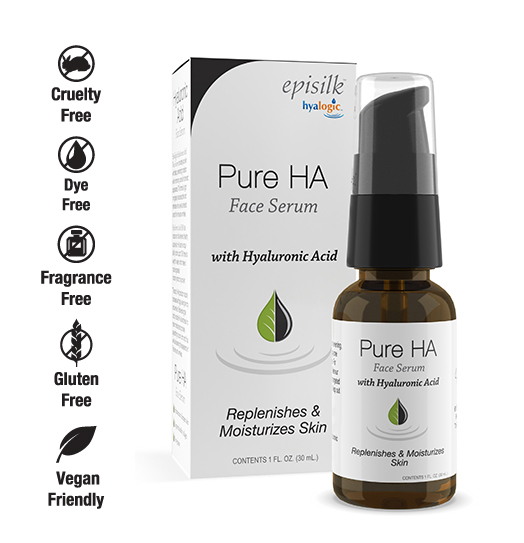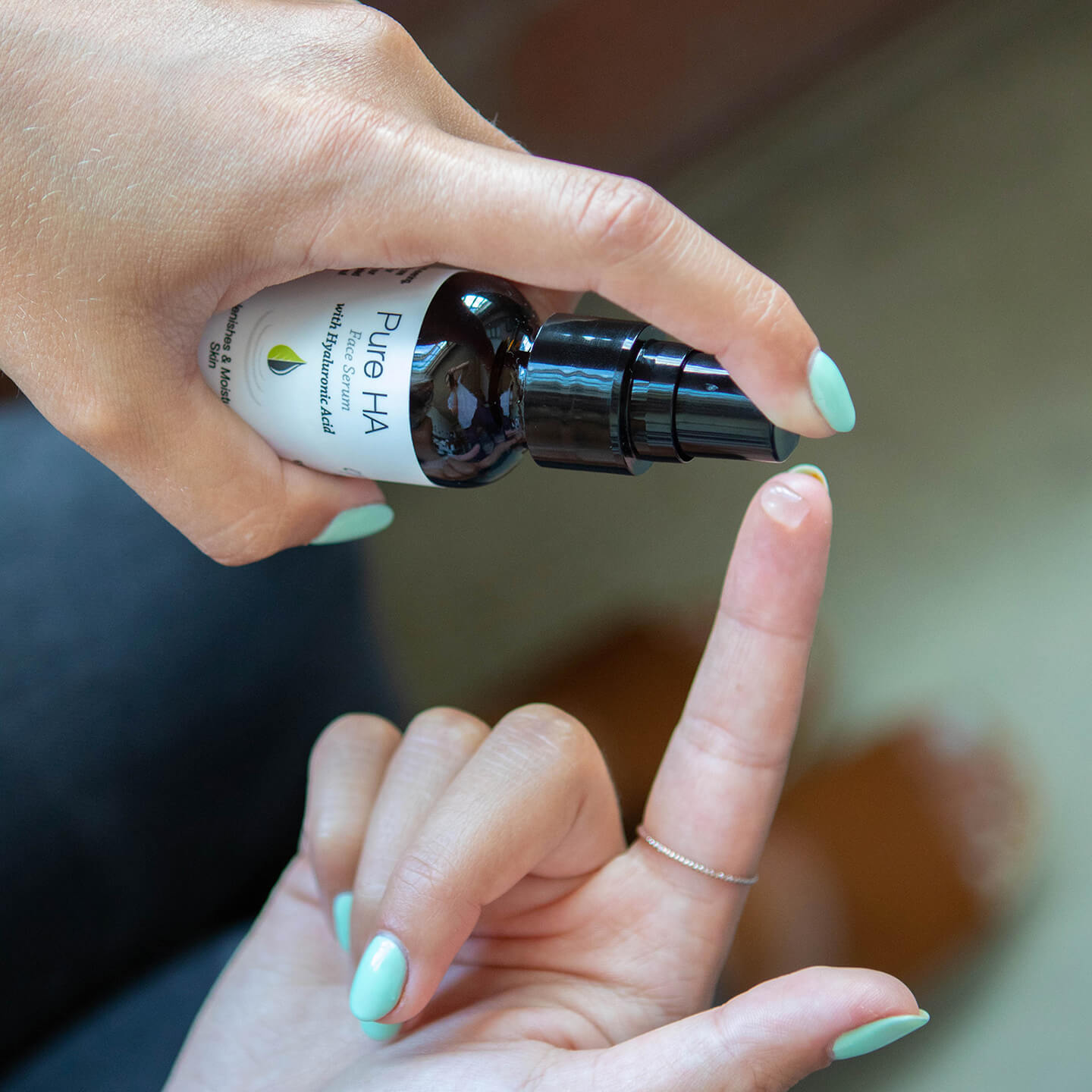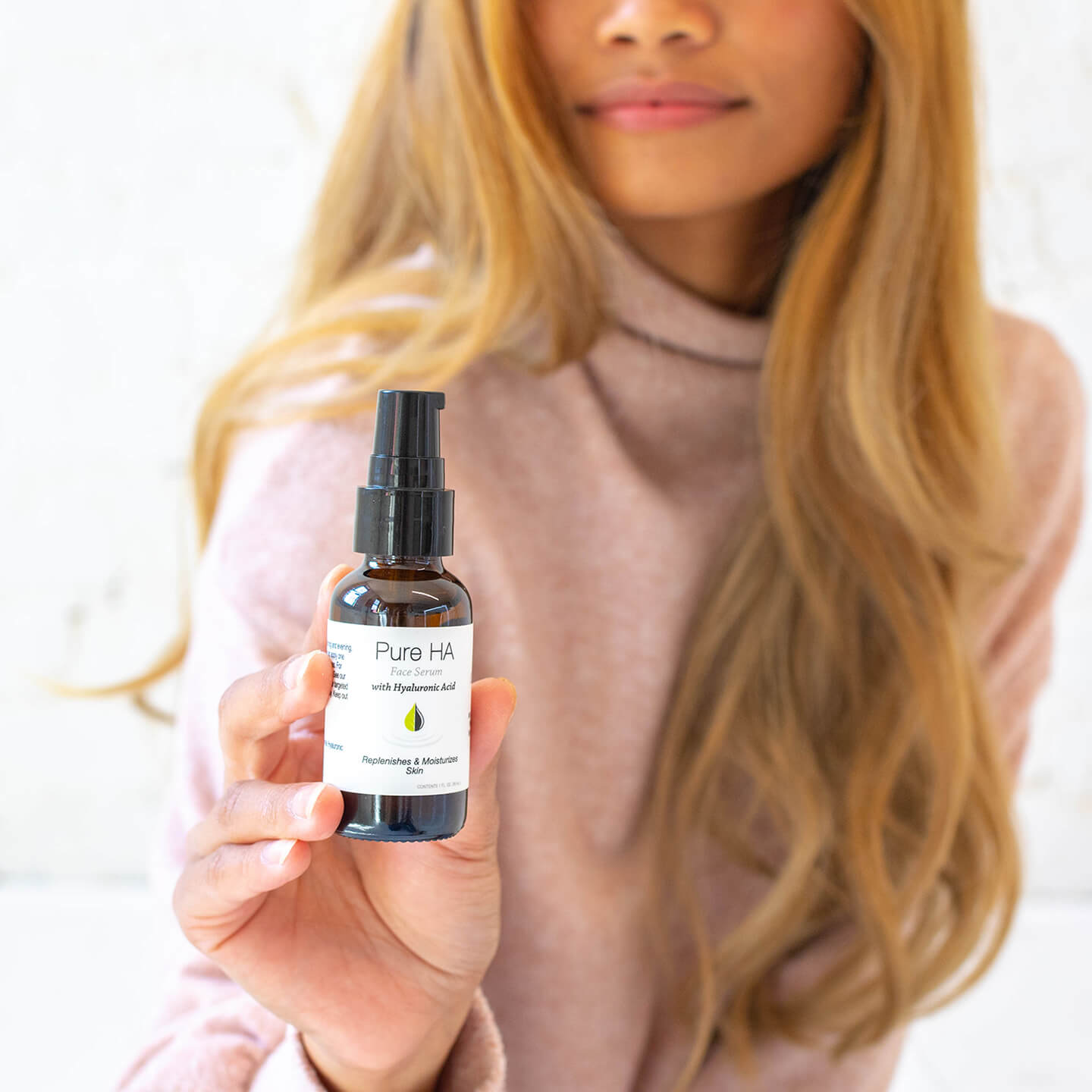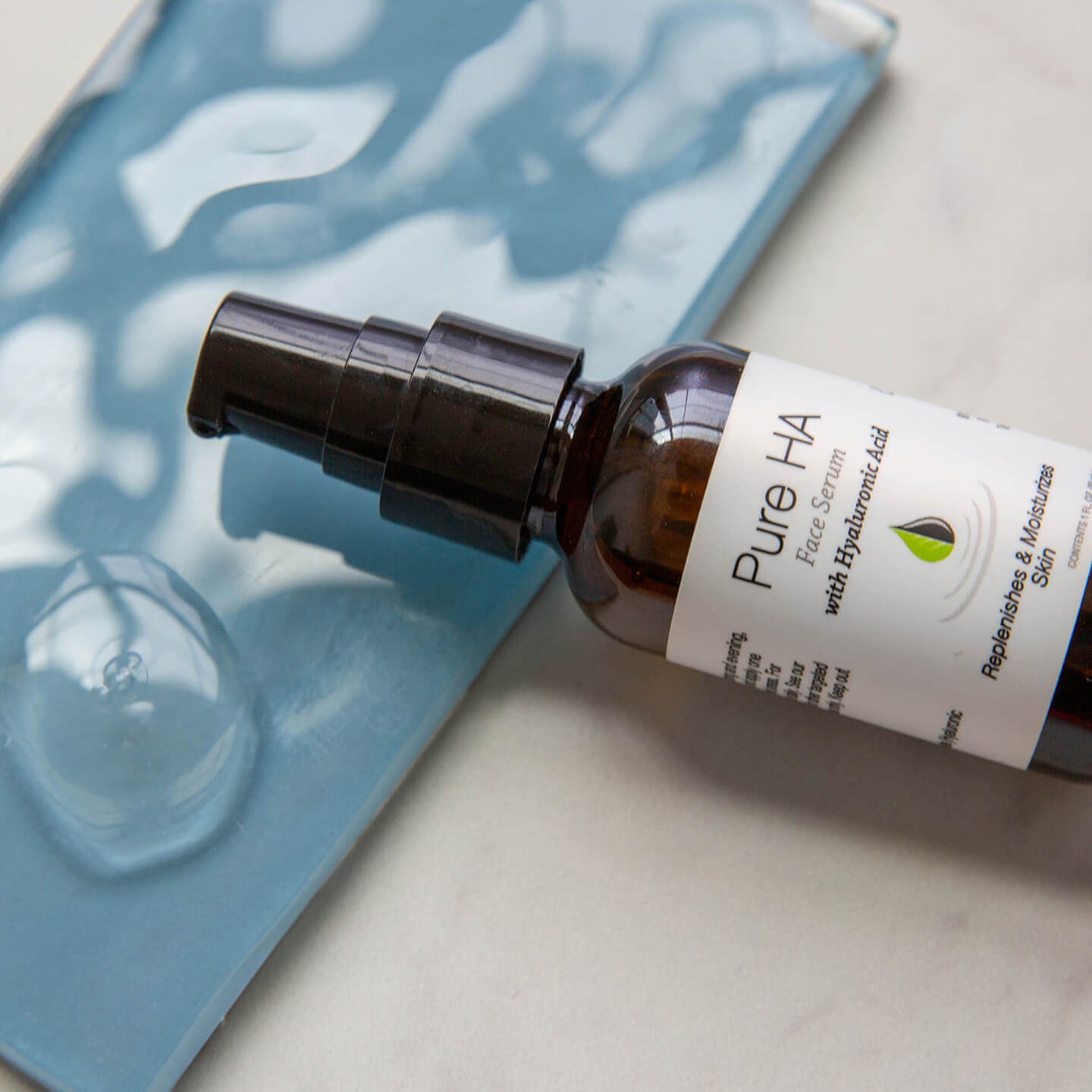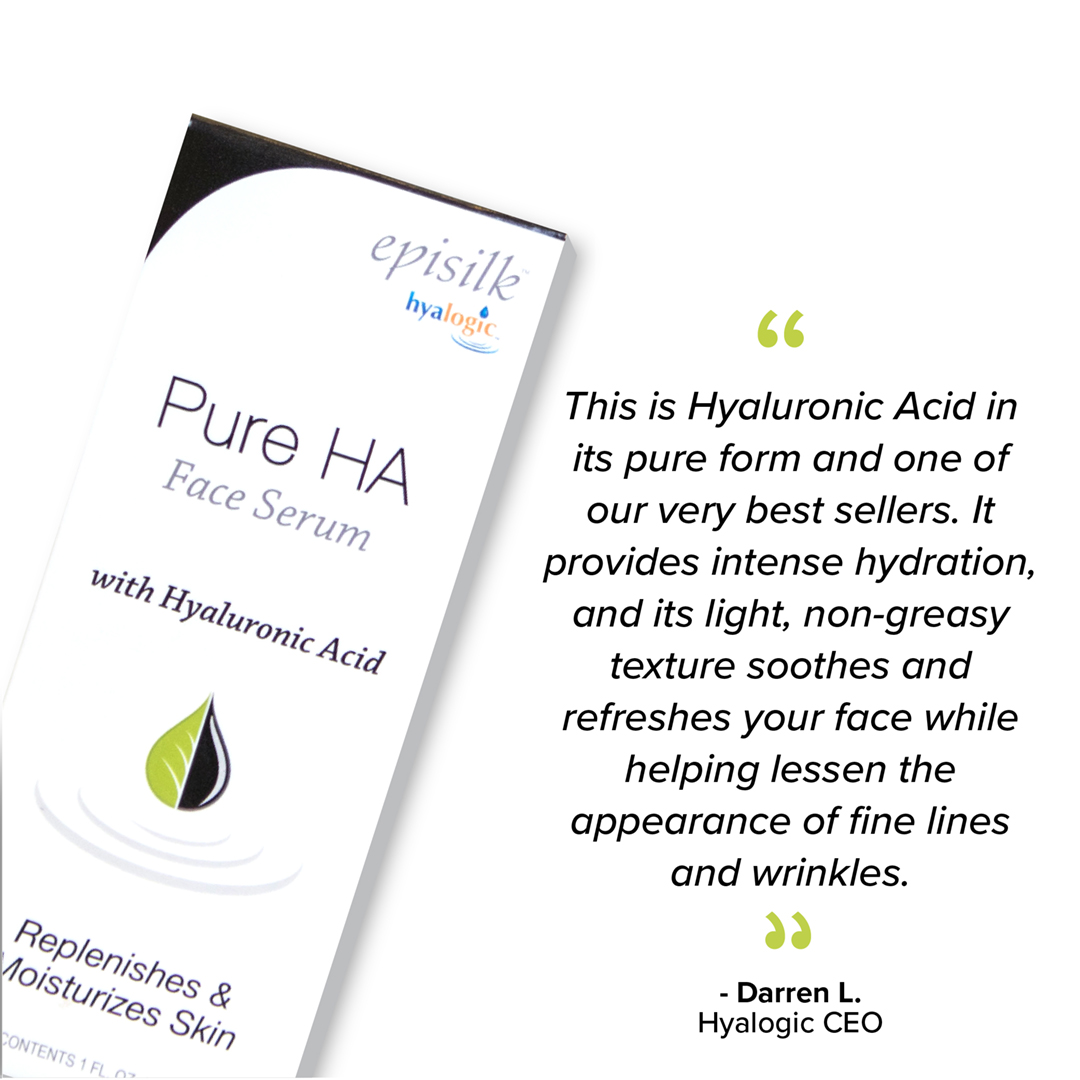 Pure HA Serum
Leave a Review
Experience the incredible moisturizing effect of Hyalogic®'s Pure HA Serum. Made with pure Hyaluronic Acid to support skin hydration.  This formula's light, non-greasy texture soothes and refreshes facial skin as well as helps to lessen the appearance of fine lines and wrinkles.
Premium sourced Hyaluronic Acid
Hydration for Firmer Looking Skin
Supports Youthful Appearance
Non-Greasy
Fragrance Free
The smooth pump action bottle ensures just the right amount of product is dispensed with every pump. Use Pure HA Serum today and feel the difference!
1 oz UPC 858259000186
1/2 oz UPC 858259000889
We believe in the shortest ingredient list possible. You don't need the entire periodic table to be effective, and we work tirelessly to include only the necessities.
Ingredients:
Water, Sodium Hyaluronate (Hyaluronic Acid), Zinc Citrate. 1 oz
Directions: After cleansing in the morning or evening, lightly dampen your face and apply one pump evenly to the desired areas. For greater support, use twice daily. See our complete line of serums for other targeted concerns. For external use only. Keep out of reach of children.
Ultra-Hydrating
Hyaluronic Acid
Hyalogic® Pure HA Serum contains premium Hyaluronic Acid formulated to support moisturizing and softening skin benefits. This intensely hydrating serum helps support skin moisture and hydration to maintain a healthy skin appearance. It is available in convenient 1/2 ounce and 1 ounce sizes. Perfect for travel and TSA compliant, now your skin can stay hydrated no matter where you go!
Premium sourced Hyaluronic Acid
Non-Greasy
Fragrance Free
There is nothing else like Pure HA Serum. Feel the difference today!
Useful
Frequently Asked Questions
What is Pure HA (Pure Hyaluronic Acid) Serum?
Pure HA facial serum that contains a non-animal derived form of Hyaluronic Acid to help support and hydrate the skin.
What is Hyaluronic Acid?
Hyaluronic Acid is a special mucopolysaccharide occurring naturally throughout the human body. One of the most heavily researched substances today. Its function in the body is, amongst other things, to bind water and to lubricate movable parts of the body, such as joints and muscles. Its consistency and tissue-friendliness allow it to be used in skin-care products as an excellent moisturizer. Hyaluronic Acid is one of the most hydrophilic (water-loving) molecules in nature and can be described as "nature's moisturizer".
Why is Hyaluronic Acid so important to the skin?
Young skin is usually smooth and highly elastic because it has been known to contain high concentrations of Hyaluronic Acid, which helps skin stay healthy. As we grow older, the body loses its ability to maintain this same concentration in the skin. As a result, the skin can have an unhealthy appearance.
How long has Hyaluronic Acid been used?
Hyaluronic Acid was first used commercially in 1942 when Endre Balazs applied for a patent to use it as a substitute for egg white in bakery products. He went on to become the leading expert on HA, and made the majority of discoveries concerning HA. Hyaluronic Acid has long been used in some of the top-selling commercial skincare products to support skin hydration.
Because it is an acid will it burn my skin?
Hyaluronic Acid is often called an acid and this is a misnomer. Hyaluronic Acid as a sodium salt (sodium hyaluronate)(Episilk™) will have a neutral pH measurement not an acidic. Because of the water-binding capacity of Hyaluronic Acid, it is actually very good for skin health.
Some of Our
Customer Favorites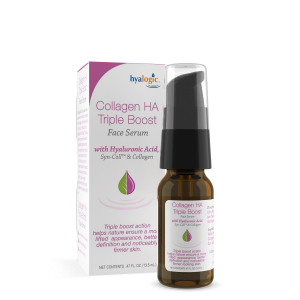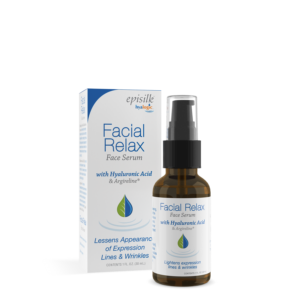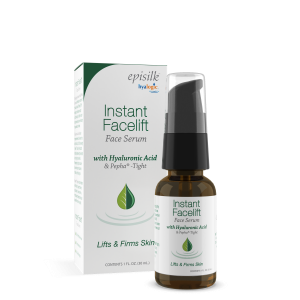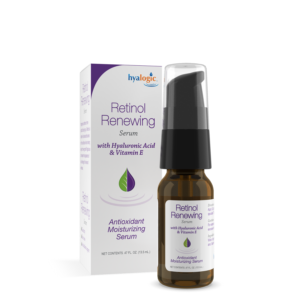 I love this serum, it made my skin so smooth and hydrated, this is the best serum I have use so far, I will purchase this serum when I finish this bottle. Left my face feeling hydrated and soft. Also helped finish my fine lines. Love this Retinol Renewing Serum! Really nice serum! Leaves my face feeling good and hydrated. I've been using it for a couple days now and I can already see and feel a difference in my face! I absolutely love it! This serum is amazing. I really helps my skin look smoother. I have very sensitive skin and love that it works on it well. A little bit goes a long way! Love how this serum leaves my face glowing and how very little if this serum goes a long way! I noticed no scent from the serum, if there was any and love that this serum did not leave a greasy or oily feeling This serum is DIVINE. It truly is non-greasy and I saw (and felt!) a difference in my skin immediately. I have sensitive skin and this product did not irritate. I can't believe how weightless it feels while still providing all of this hydration! The ingredient list says it all - simplicity at its finest. Fantastic product, truly. This serum helped the appearance of my skin within just a few days. It renewed the moisture in my skin without drying it out and my favorite part was there was no sticky feeling after application. Game-Changer Alert: Hyalogic Pure Hyaluronic Acid Serum! 🌟 Okay, so here's the real deal. I'm pretty used to trying out beauty products that make you wait a whole month to see if they actually do something. But this Hyalogic Pure Hyaluronic Acid Serum is something else! It popped up at my door, and I was like, "Can this little bottle really make a quick difference?" Curiosity got the best of me, and boy, am I glad it did! You guys, my skin feels like baby butt smooth now! 😄 That deep, annoying line on my face? Almost a ghost! I can barely feel it; it's like less noticeable. Even my husband, who did a little touch-and-feel test, says my face is still super smooth after a couple of days. So, here's my two cents: This serum is no joke. It didn't just step up to the plate; it knocked it out of the park. Definitely a game-changer for me, and I'm totally here for it!
Stay Hydrated
Latest Tips
When Columbia University scientists Karl Meyer and John Palmer first discovered hyaluronic acid (HA) in 1934, they could scarcely have... Healthy, youthful looking hair relies on ample hydration, both in the hair itself and in the scalp where the hair... Ageless beauty has long been the Holy Grail of the cosmetics industry. Just a quick glance online reveals the abundance...