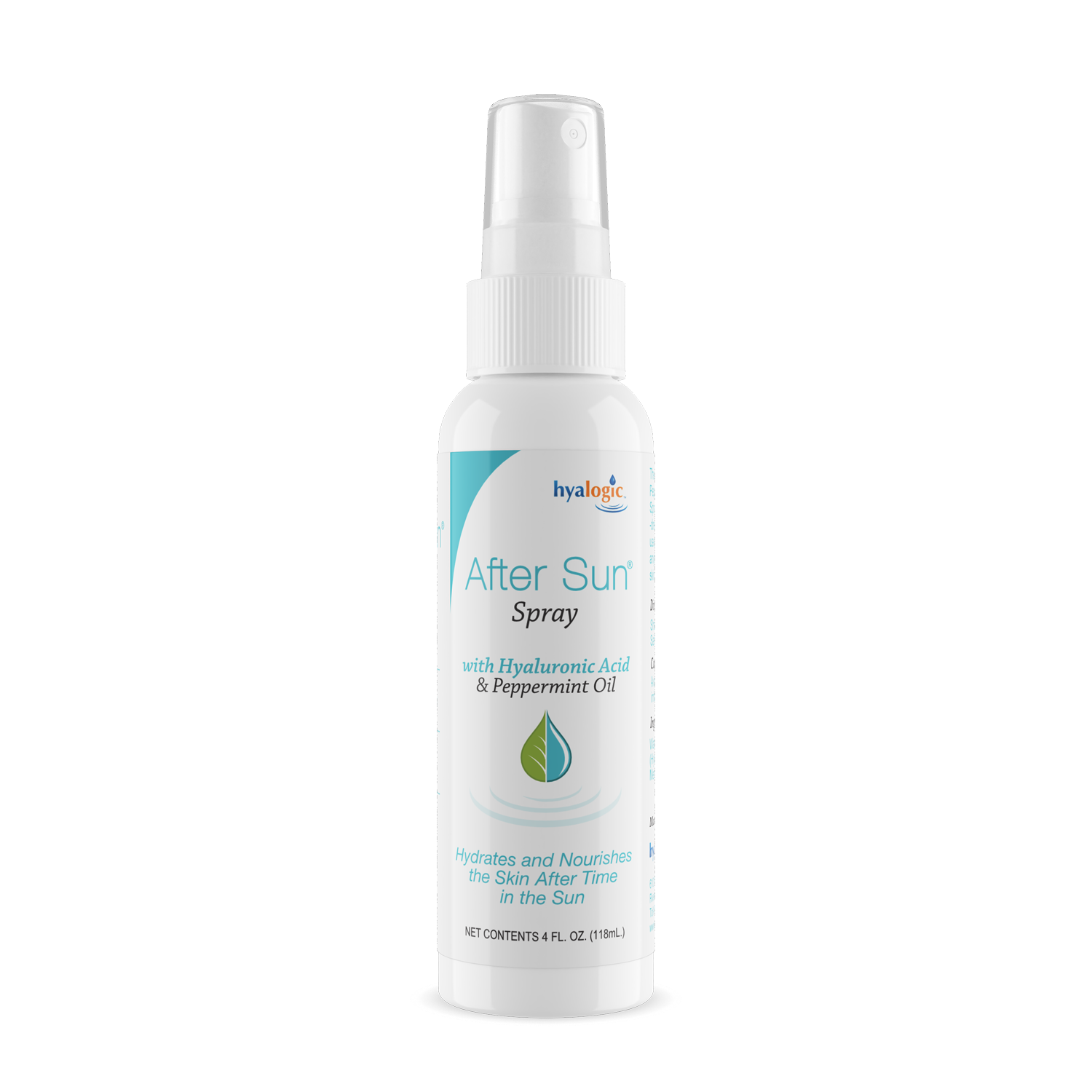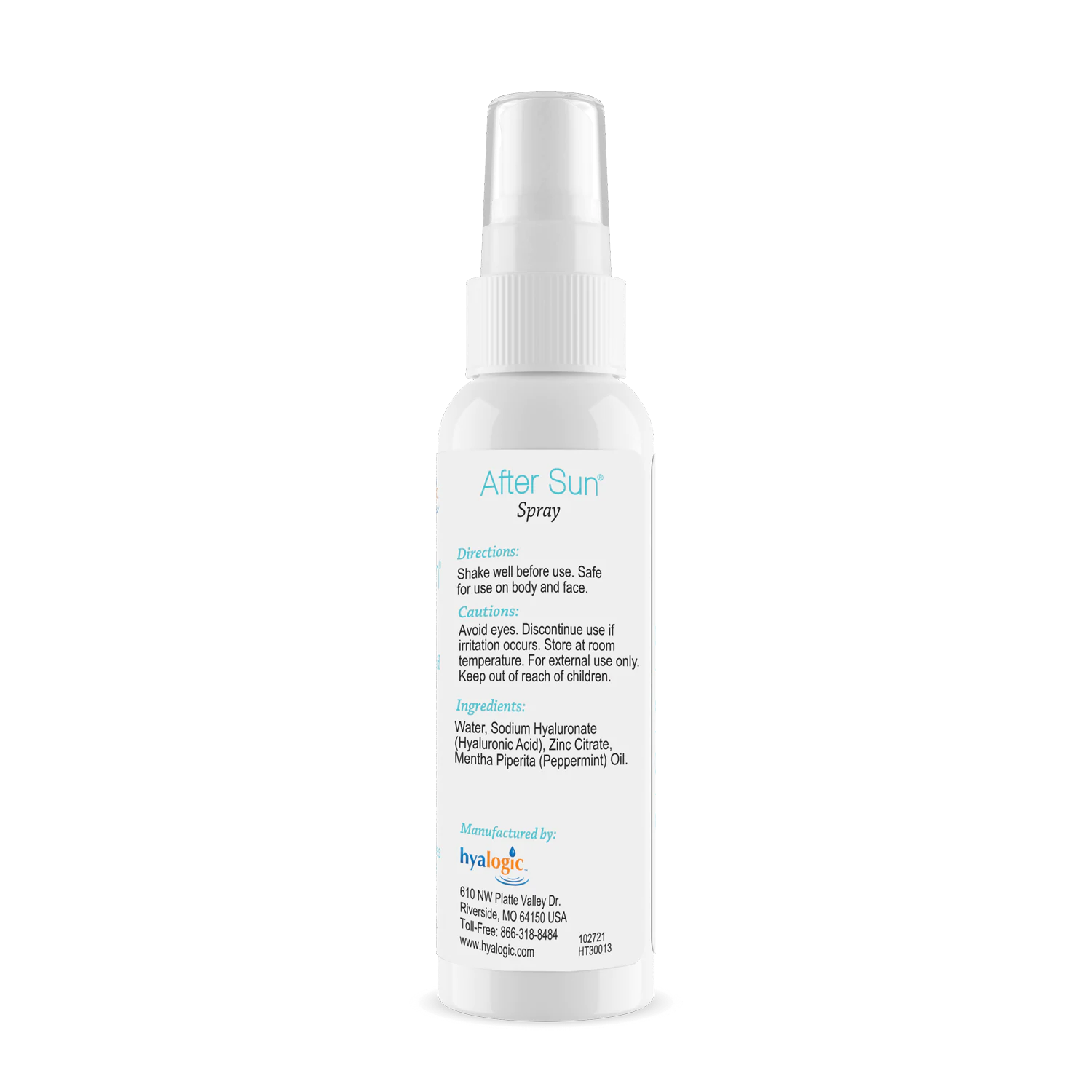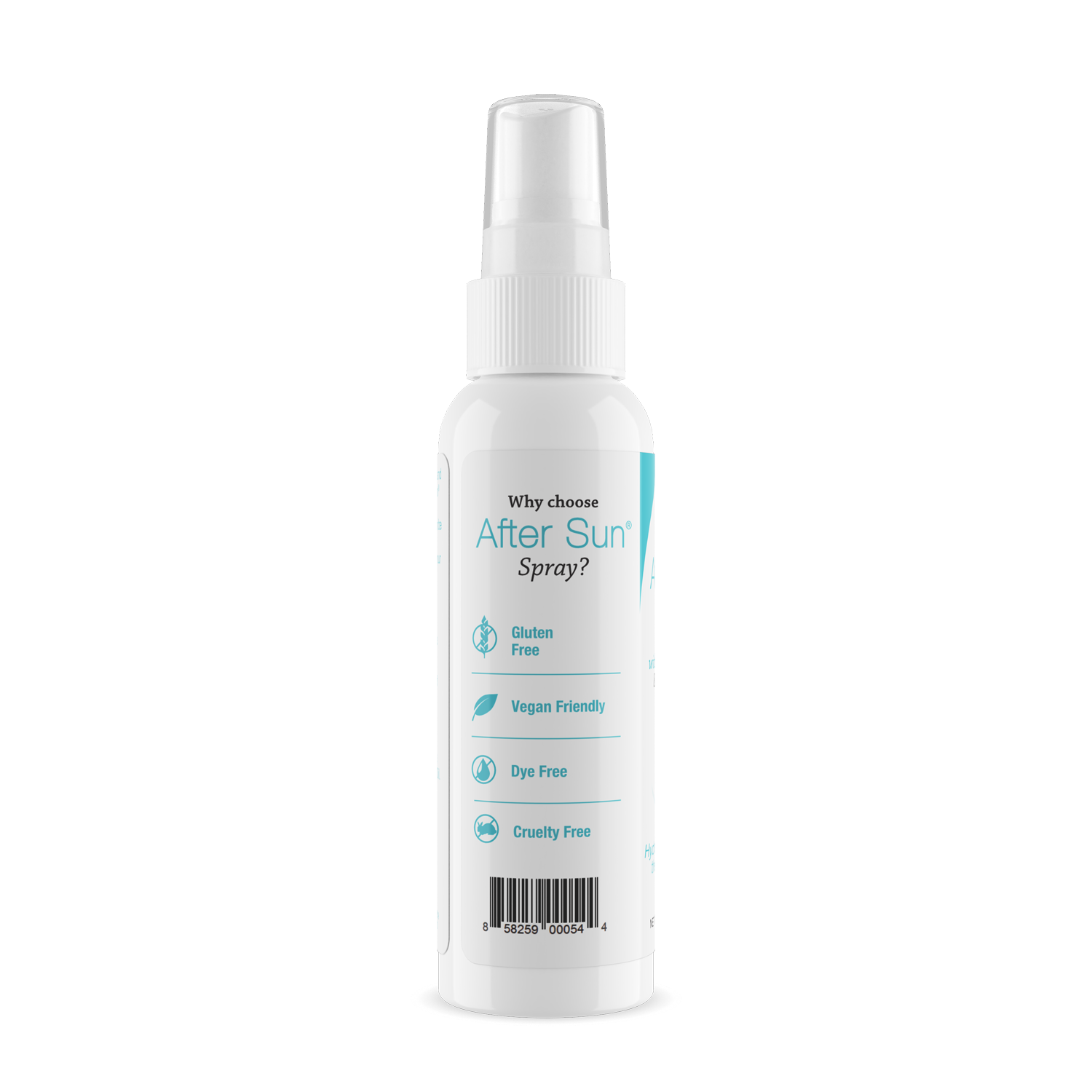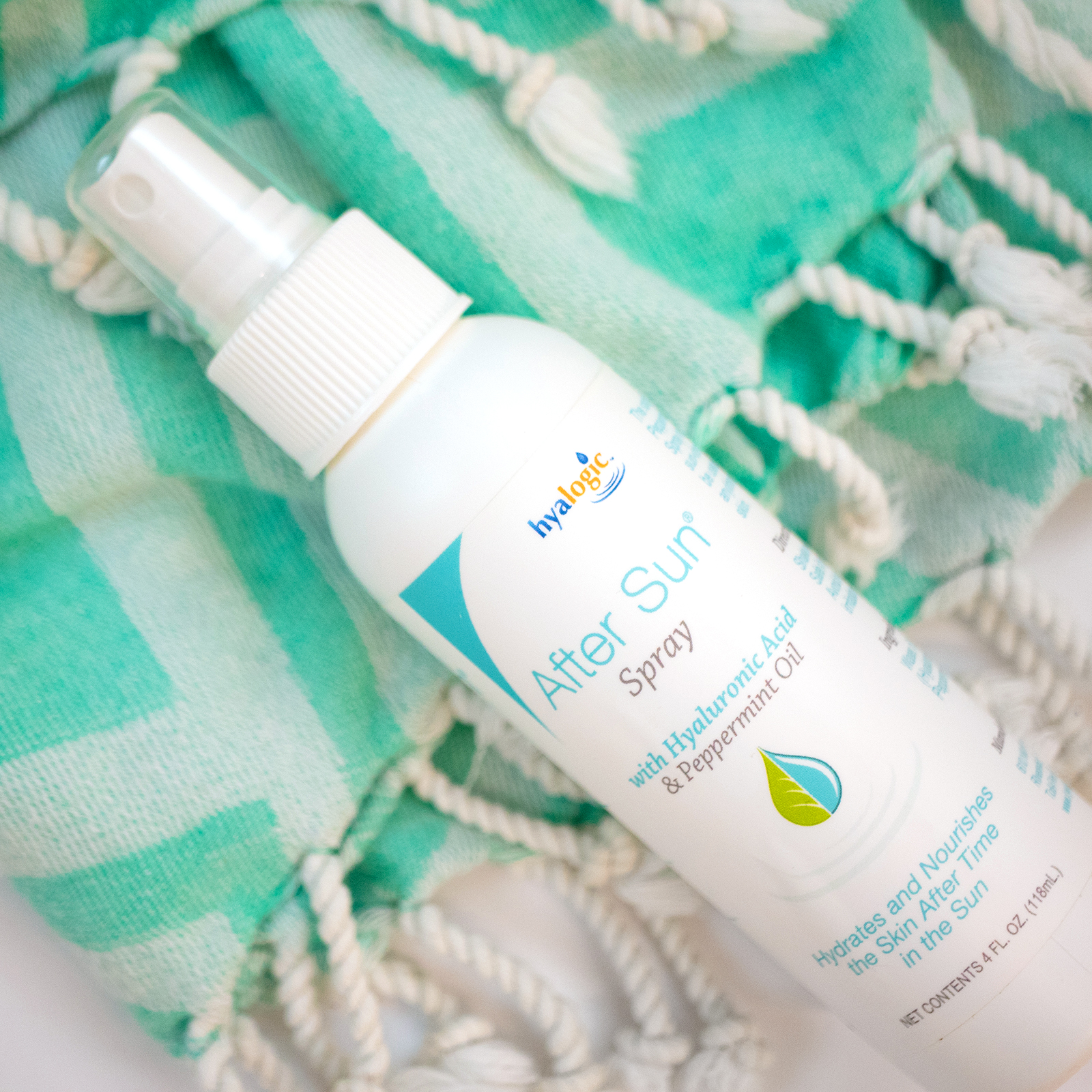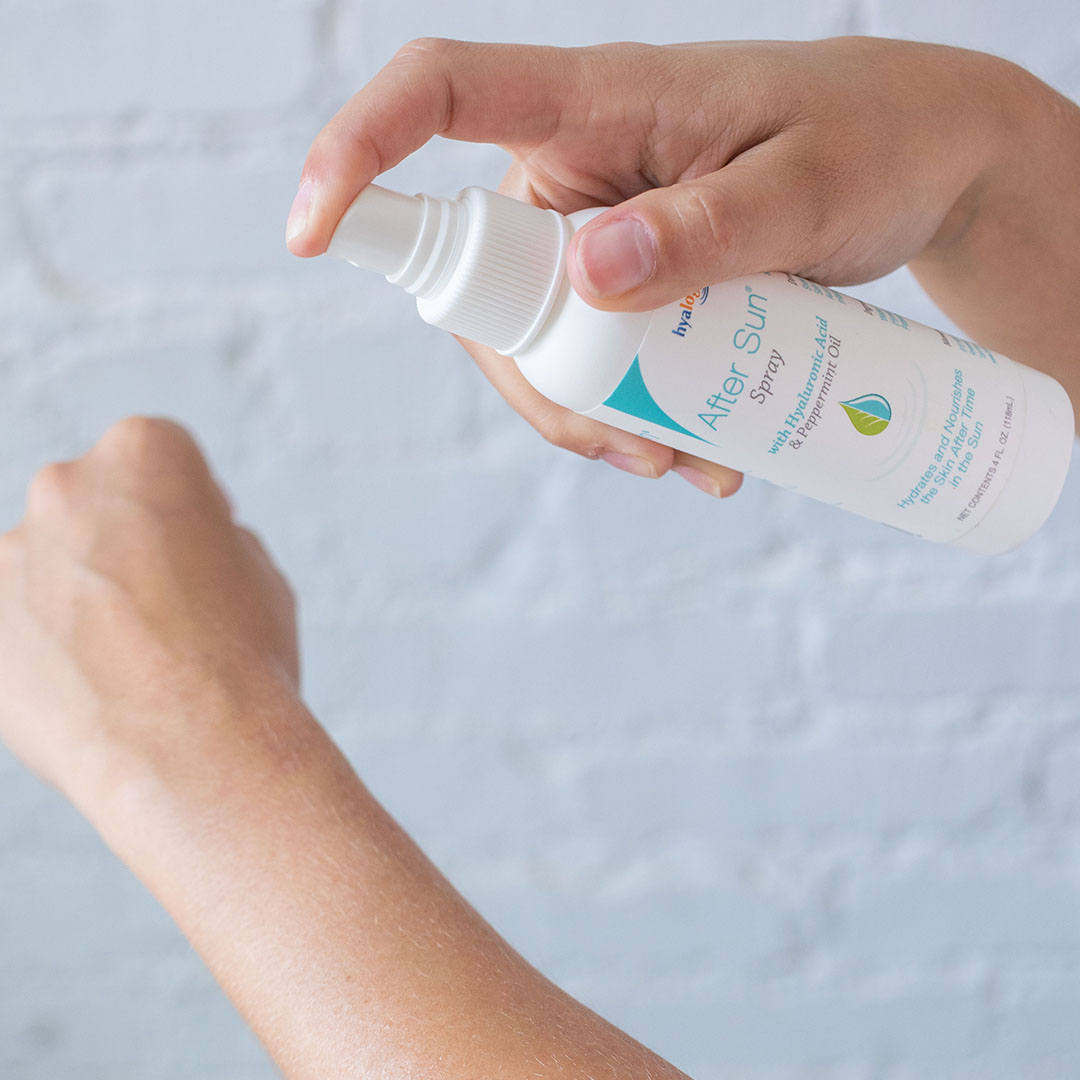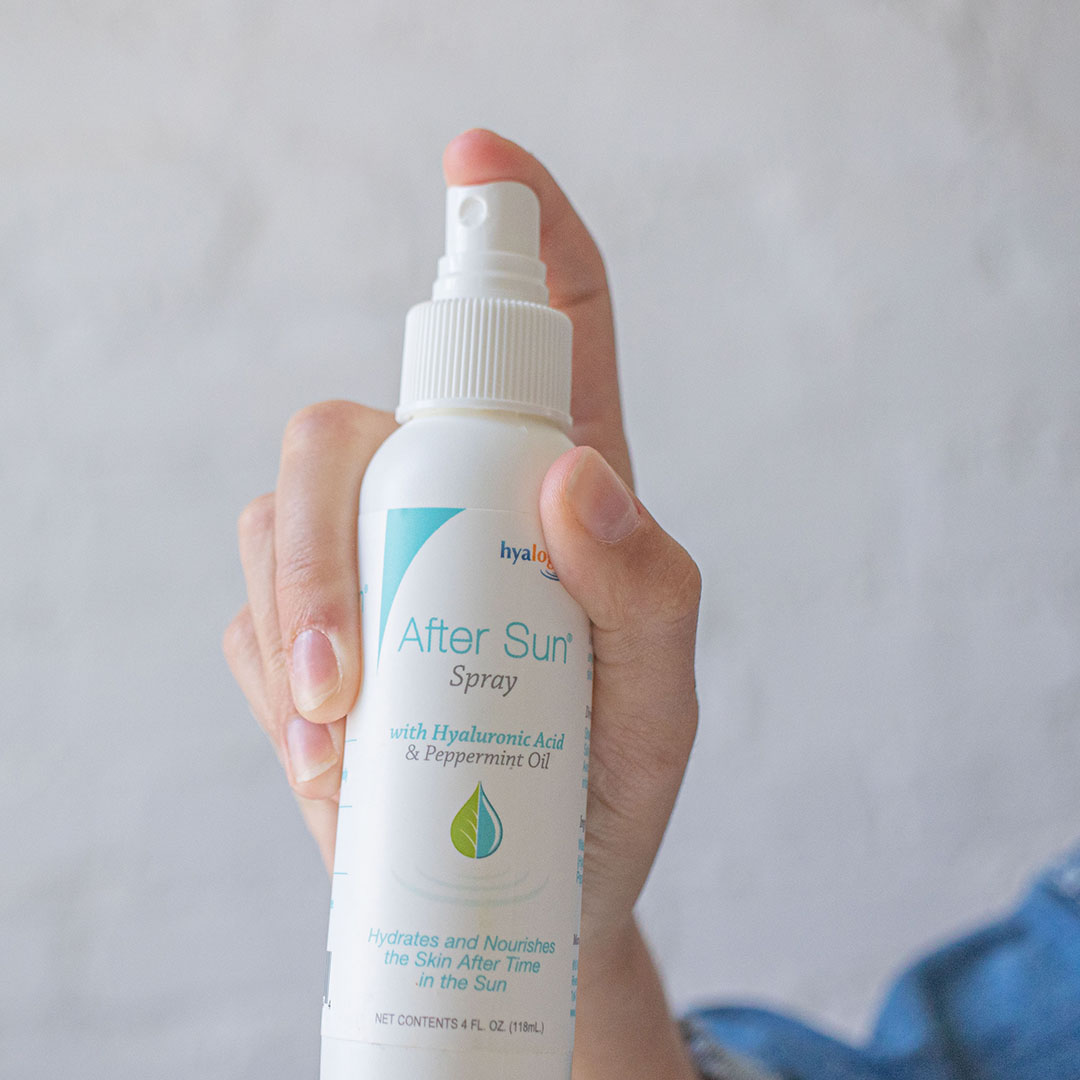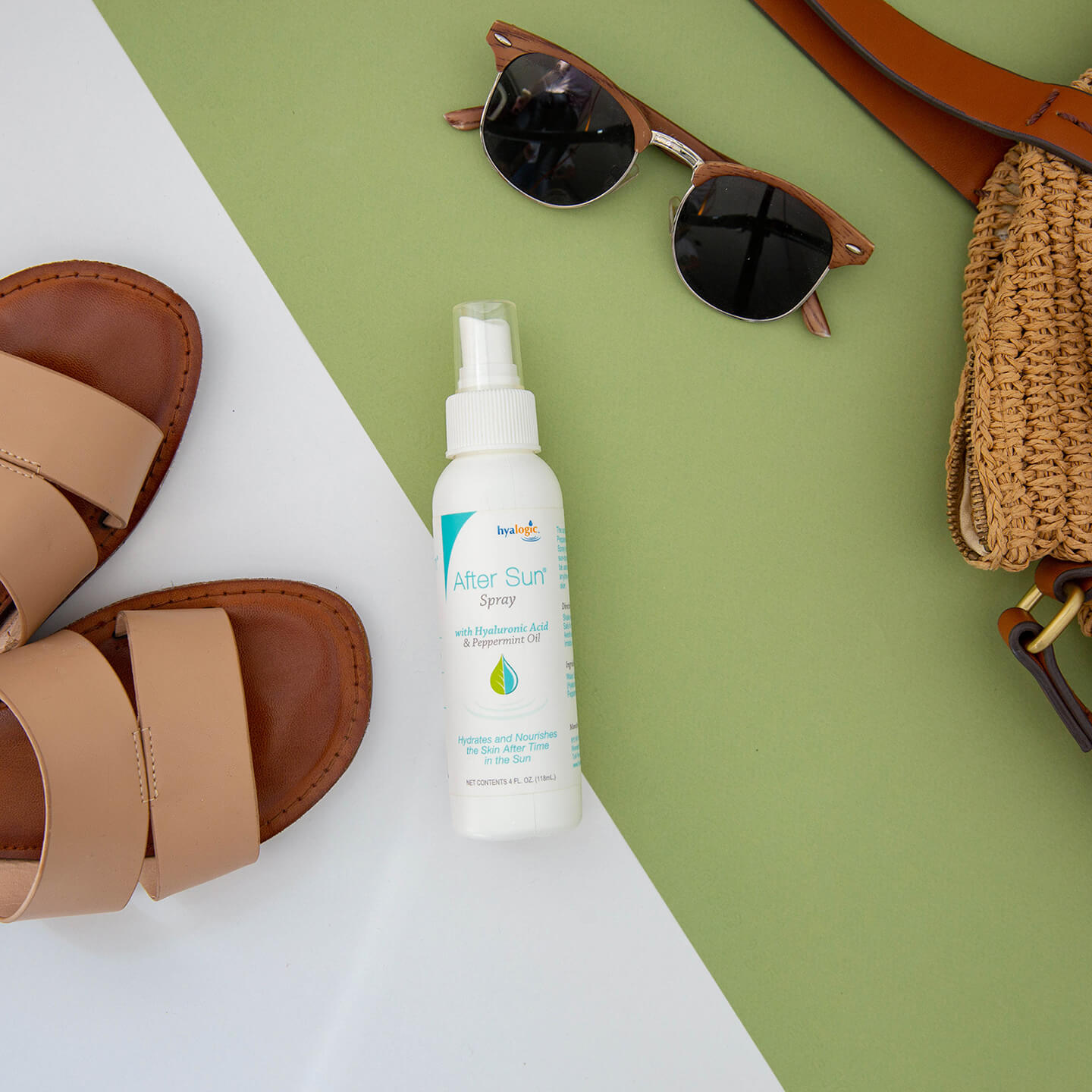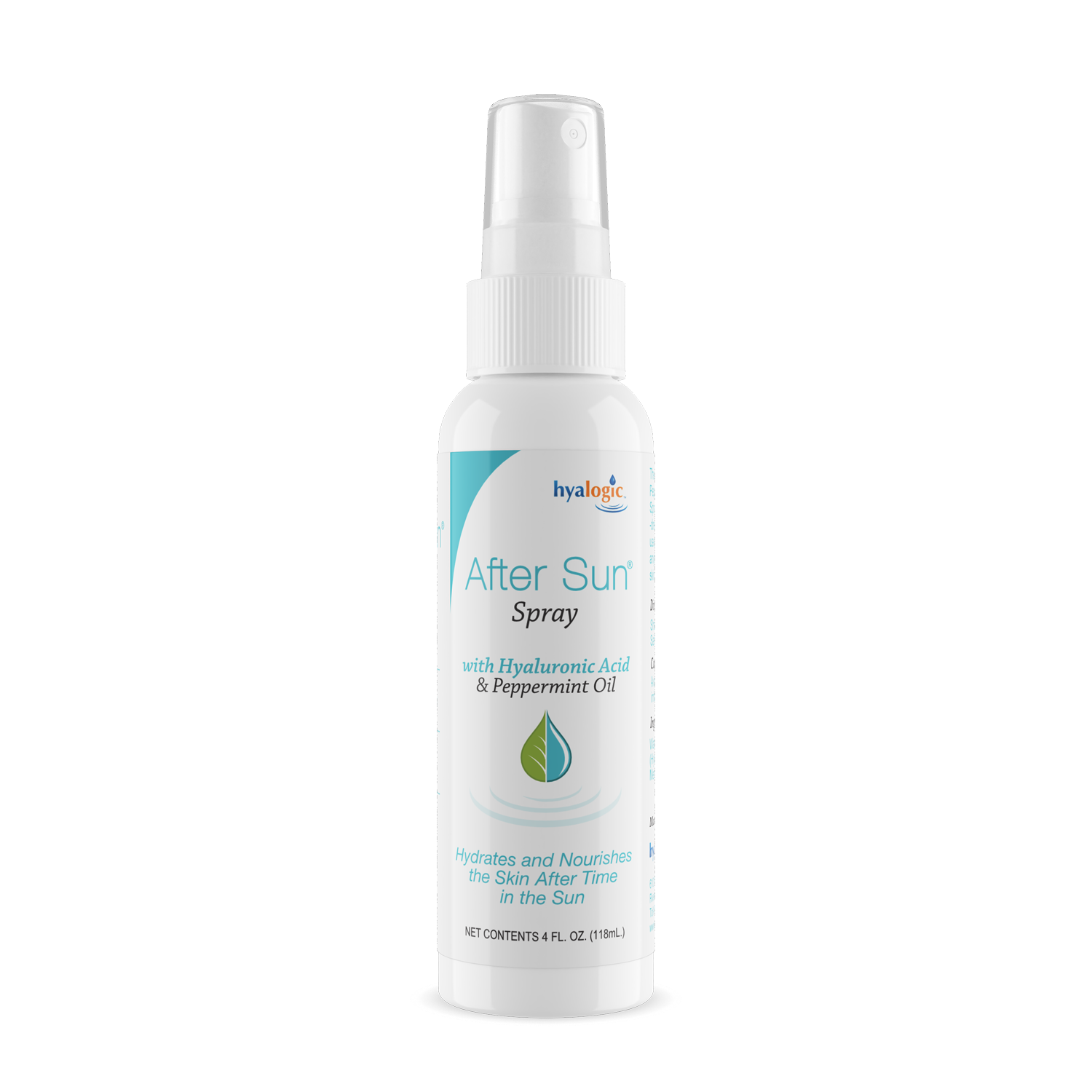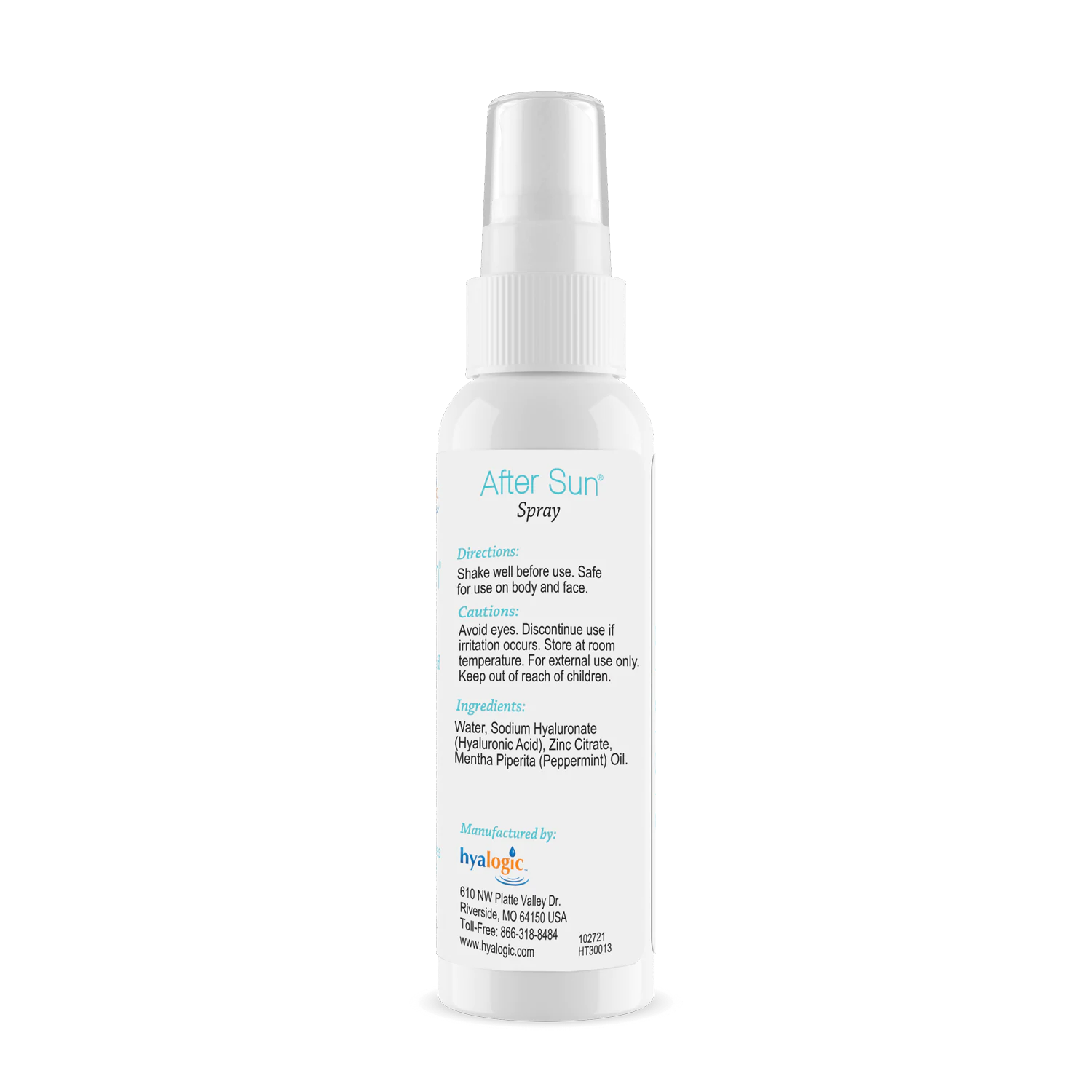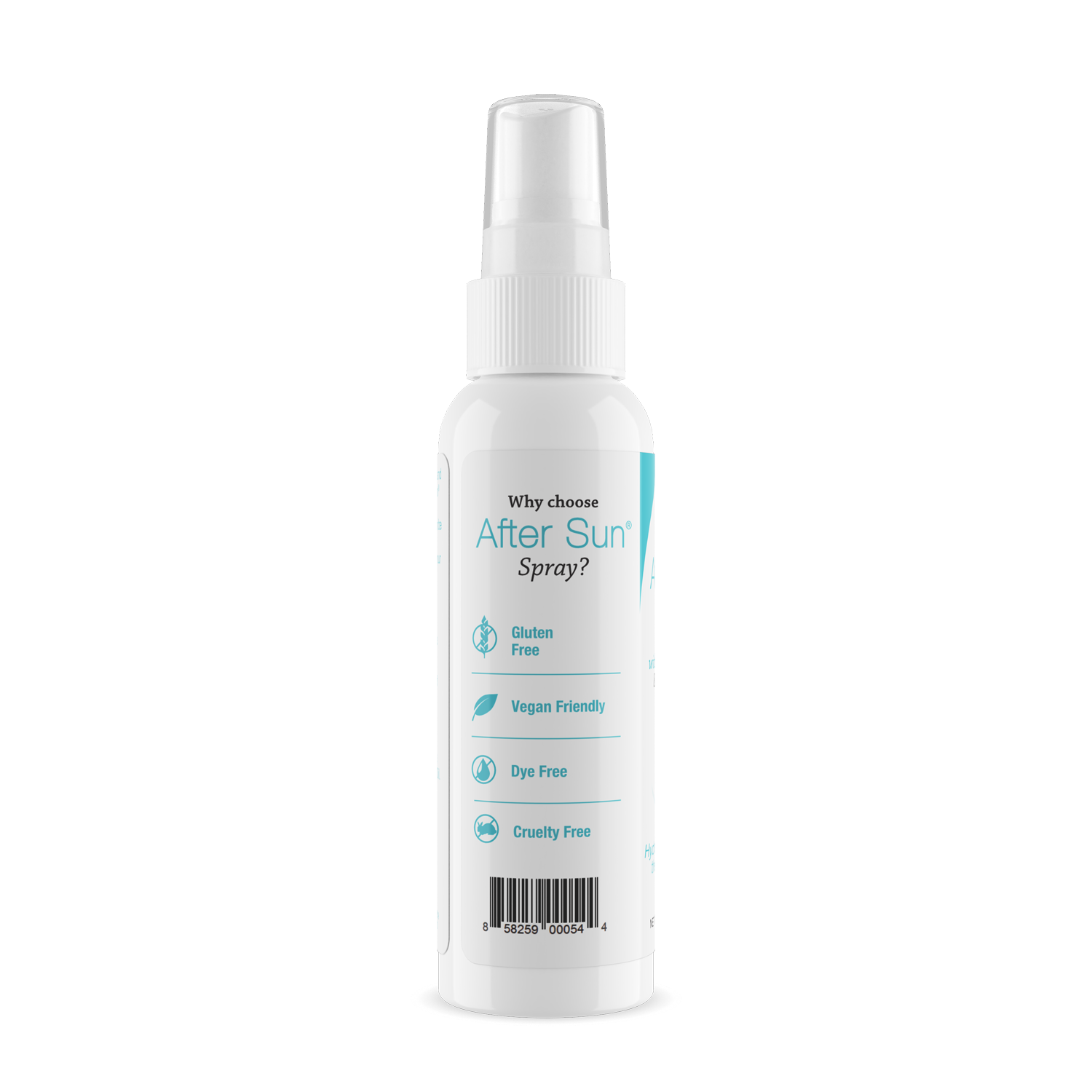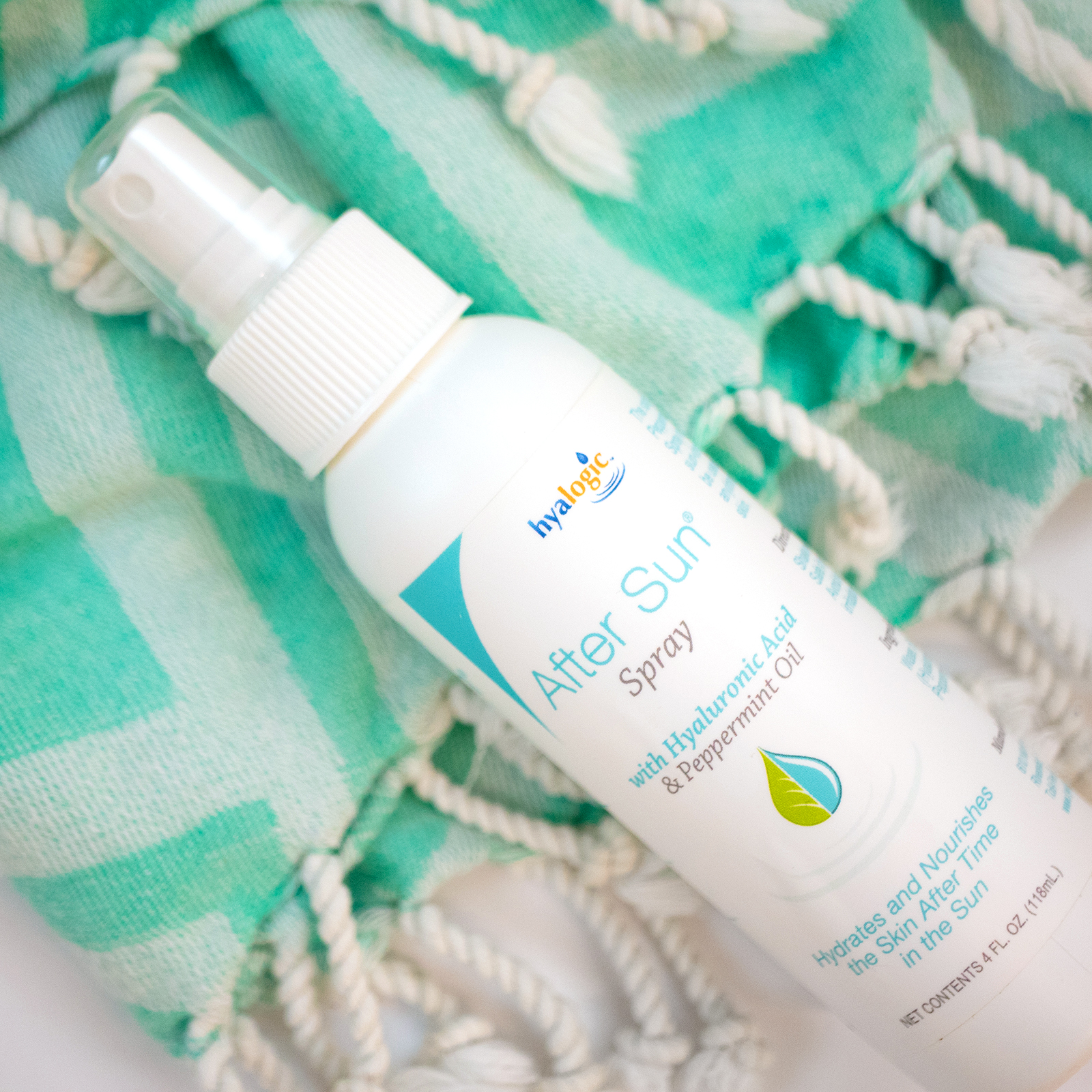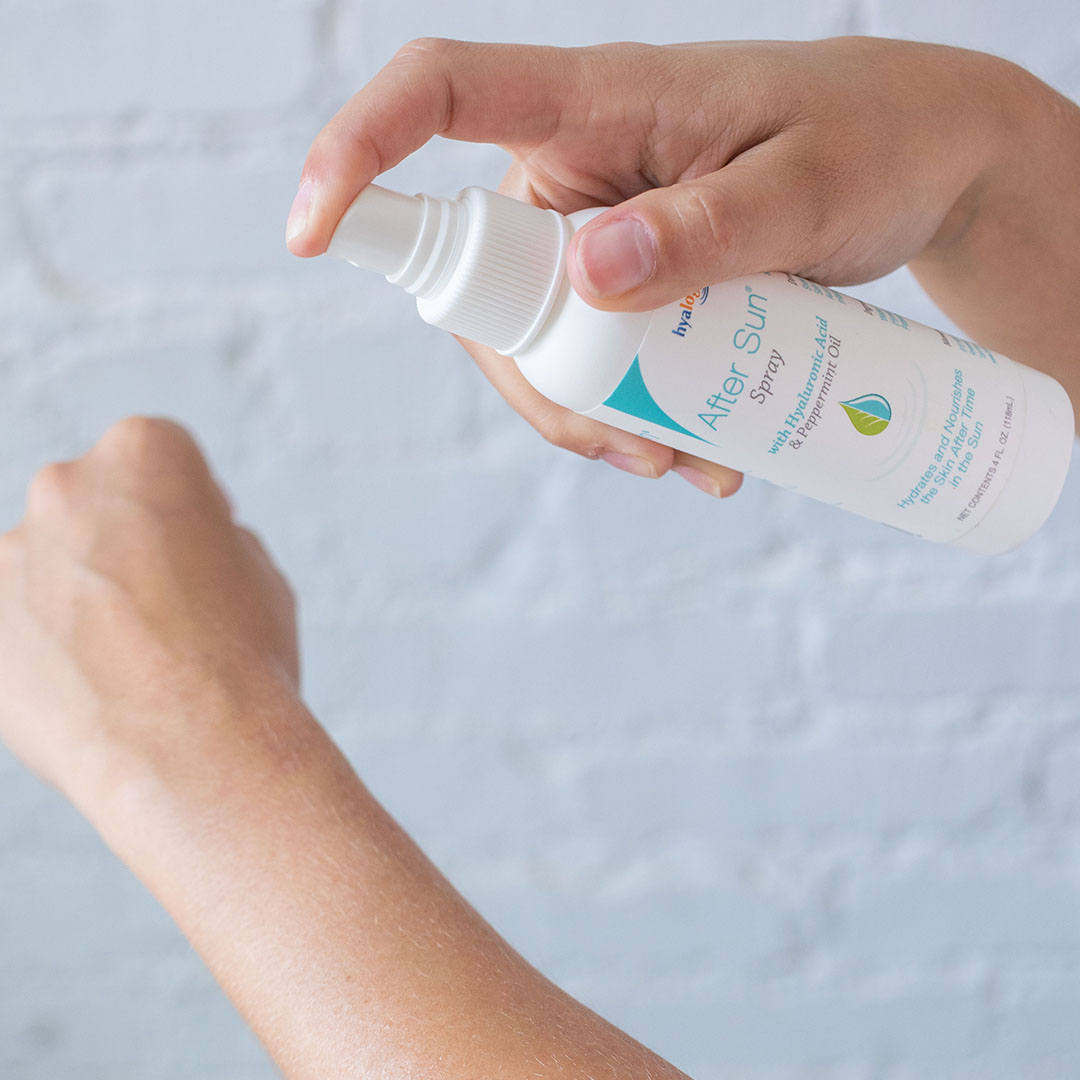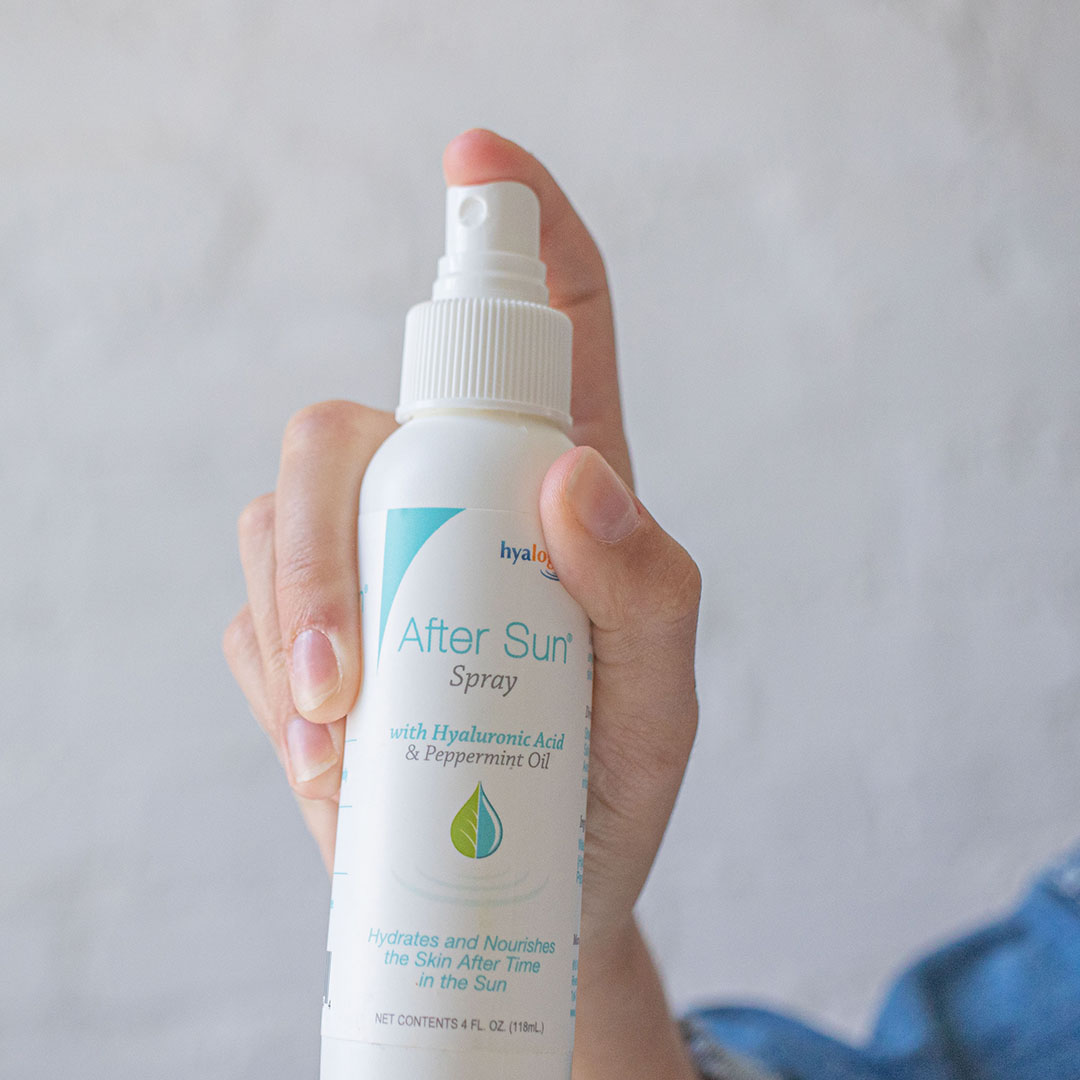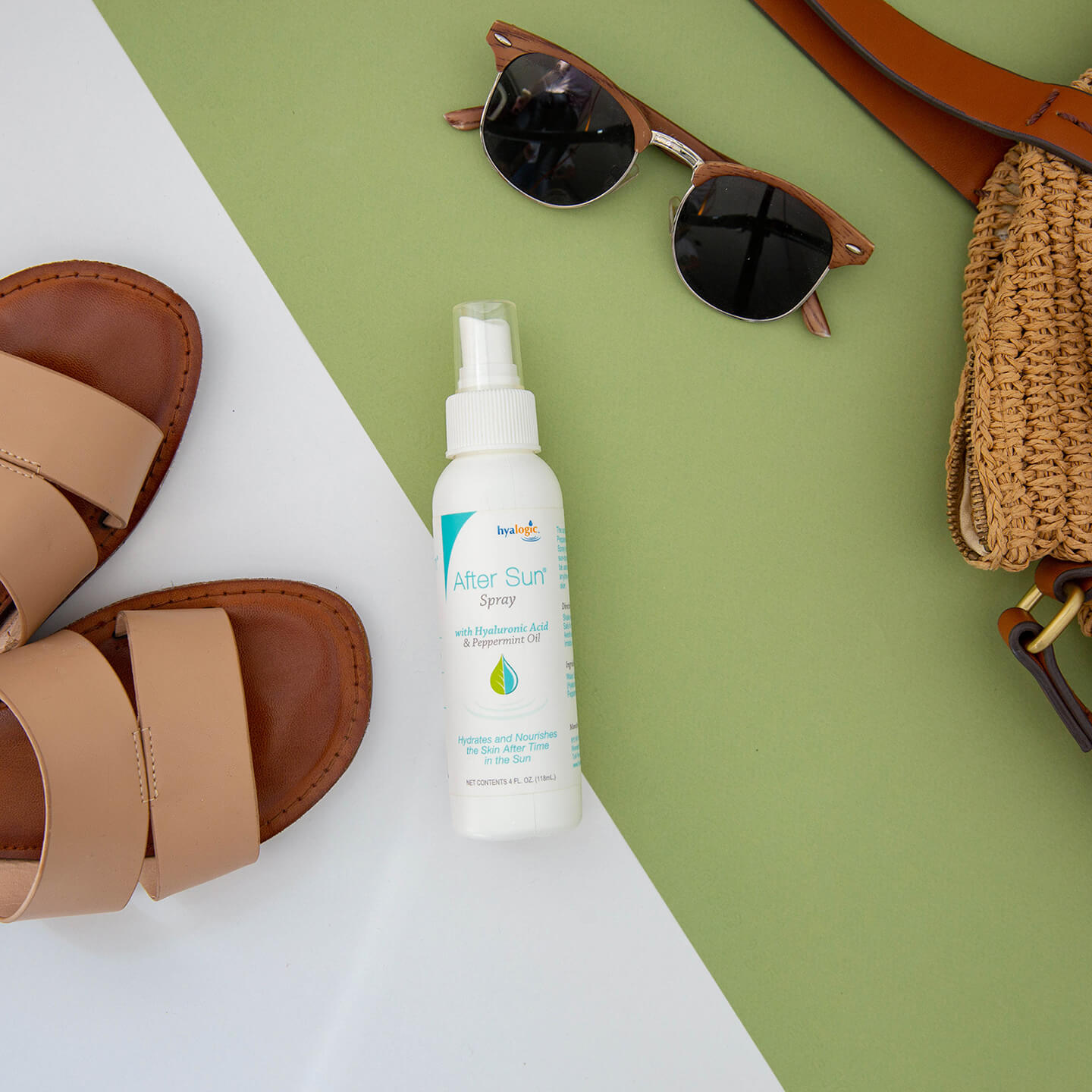 After Sun Spray
Leave a Review
The soothing Hyaluronic Acid and Peppermint Oil in Hyalogic® After Sun Spray helps soothe sun-drenched skin. This spray can be used after sun exposure or anytime you want to hydrate your skin.
We believe in the shortest ingredient list possible. You don't need the entire periodic table to be effective, and we work tirelessly to include only the necessities.
Ingredients:
Water, Sodium Hyaluronate (Hyaluronic Acid), Zinc Citrate, Mentha Piperita (Peppermint) Oil.
Directions: Shake well before use. Safe for use on body and face.
Caution: Avoid eyes. Discontinue use if irritation occurs.
Hydrates and nourishes skin after time in the sun with a cooling sensation. (4 fl. ounces)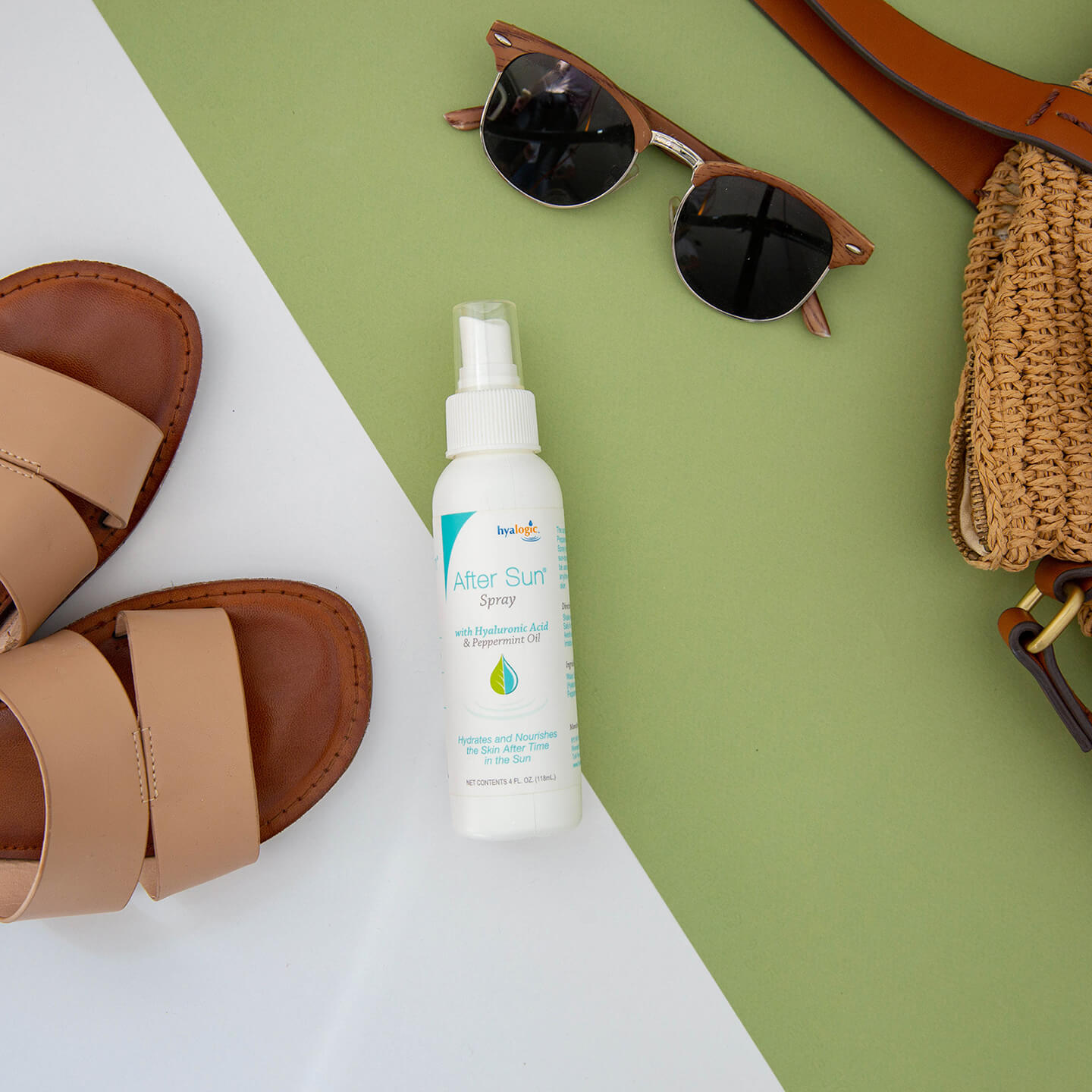 Some of Our
Customer Favorites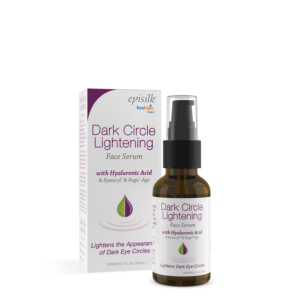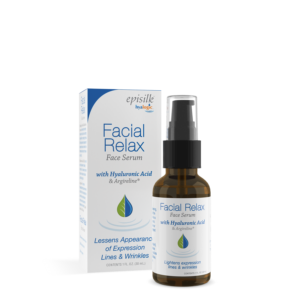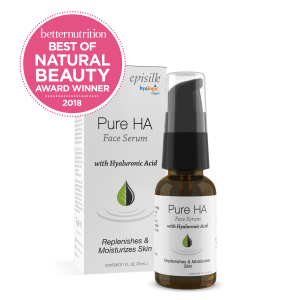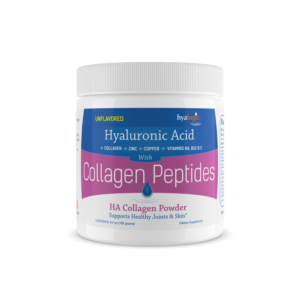 This After Sun spray is the bomb! My daughter got a sun burn at soccer camp, and we used this the rest of the week on her burn. She never peeled! Plus, it is so cooling to your skin. Bought a second bottle to have on hand for the rest of the summer! Love this product, works great after being out in the sun all day.
Stay Hydrated
Latest Tips
When Columbia University scientists Karl Meyer and John Palmer first discovered hyaluronic acid (HA) in 1934, they could scarcely have... Healthy, youthful looking hair relies on ample hydration, both in the hair itself and in the scalp where the hair... Ageless beauty has long been the Holy Grail of the cosmetics industry. Just a quick glance online reveals the abundance...