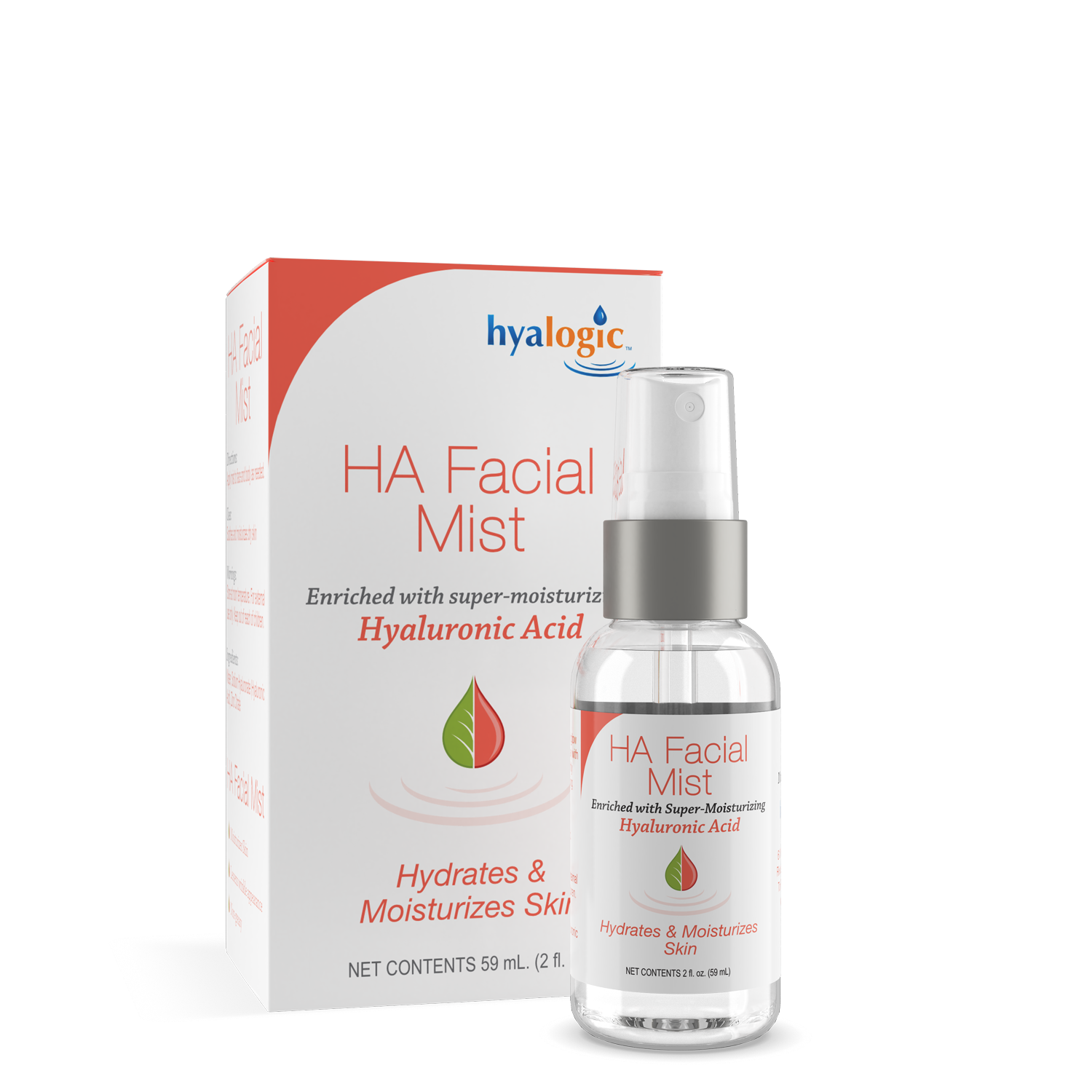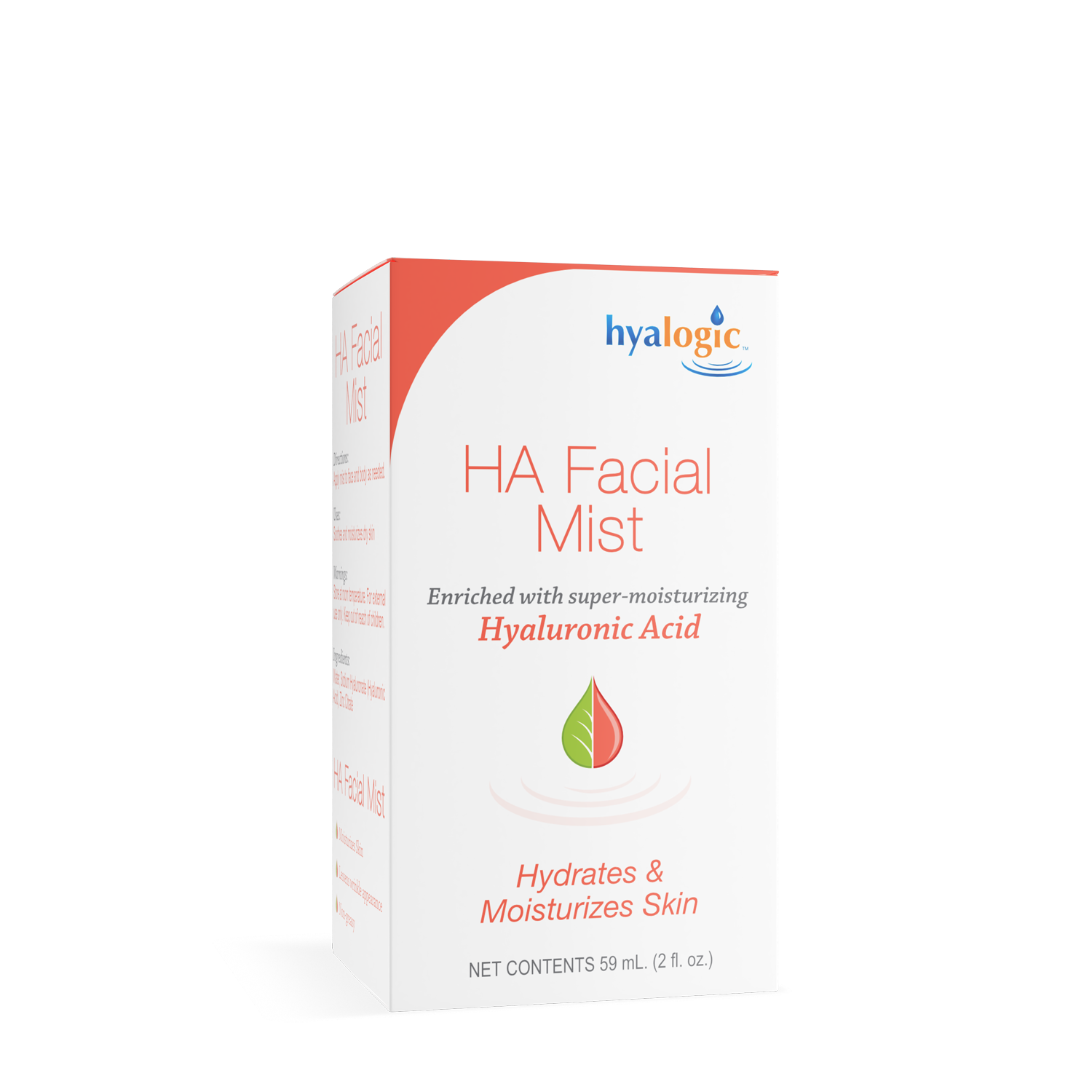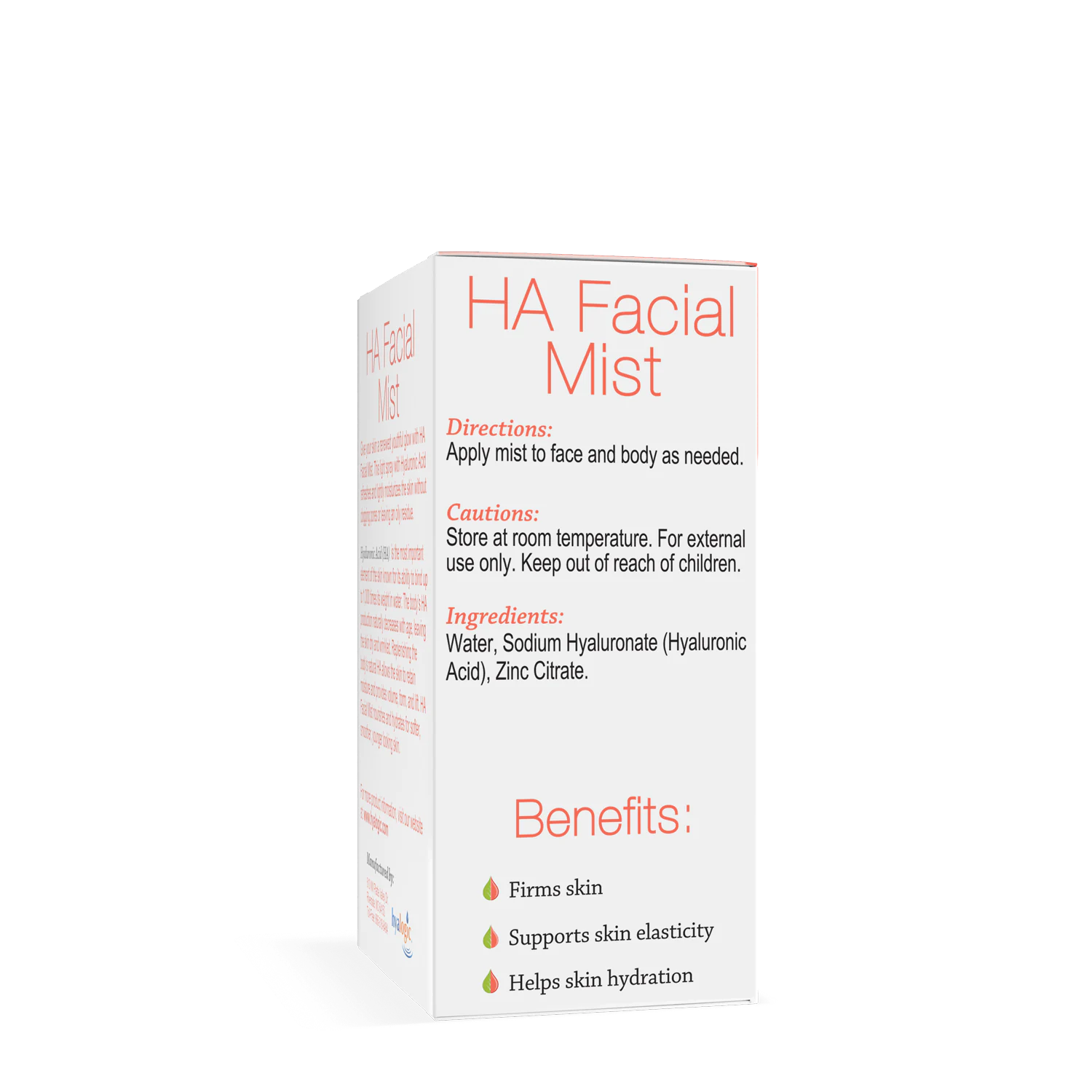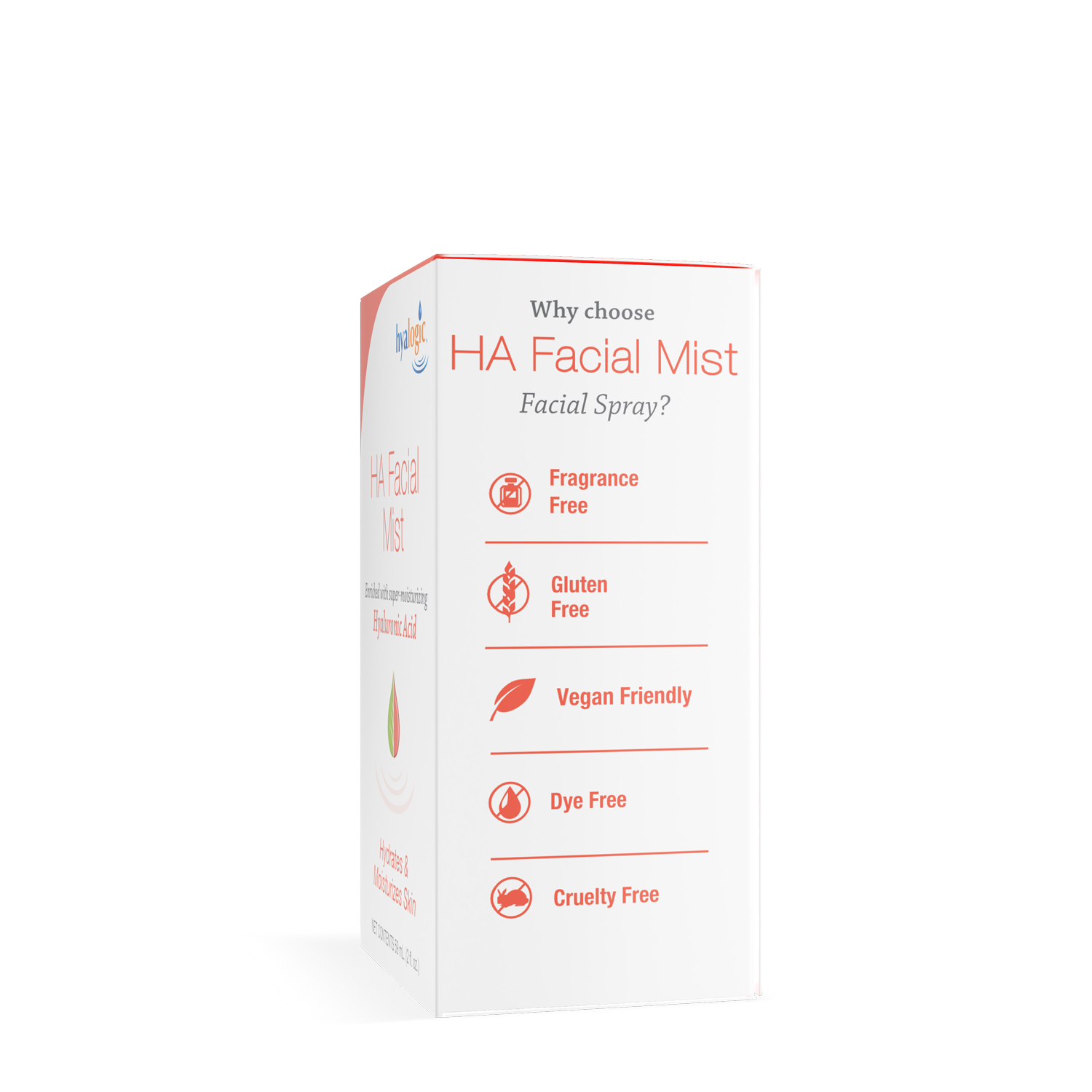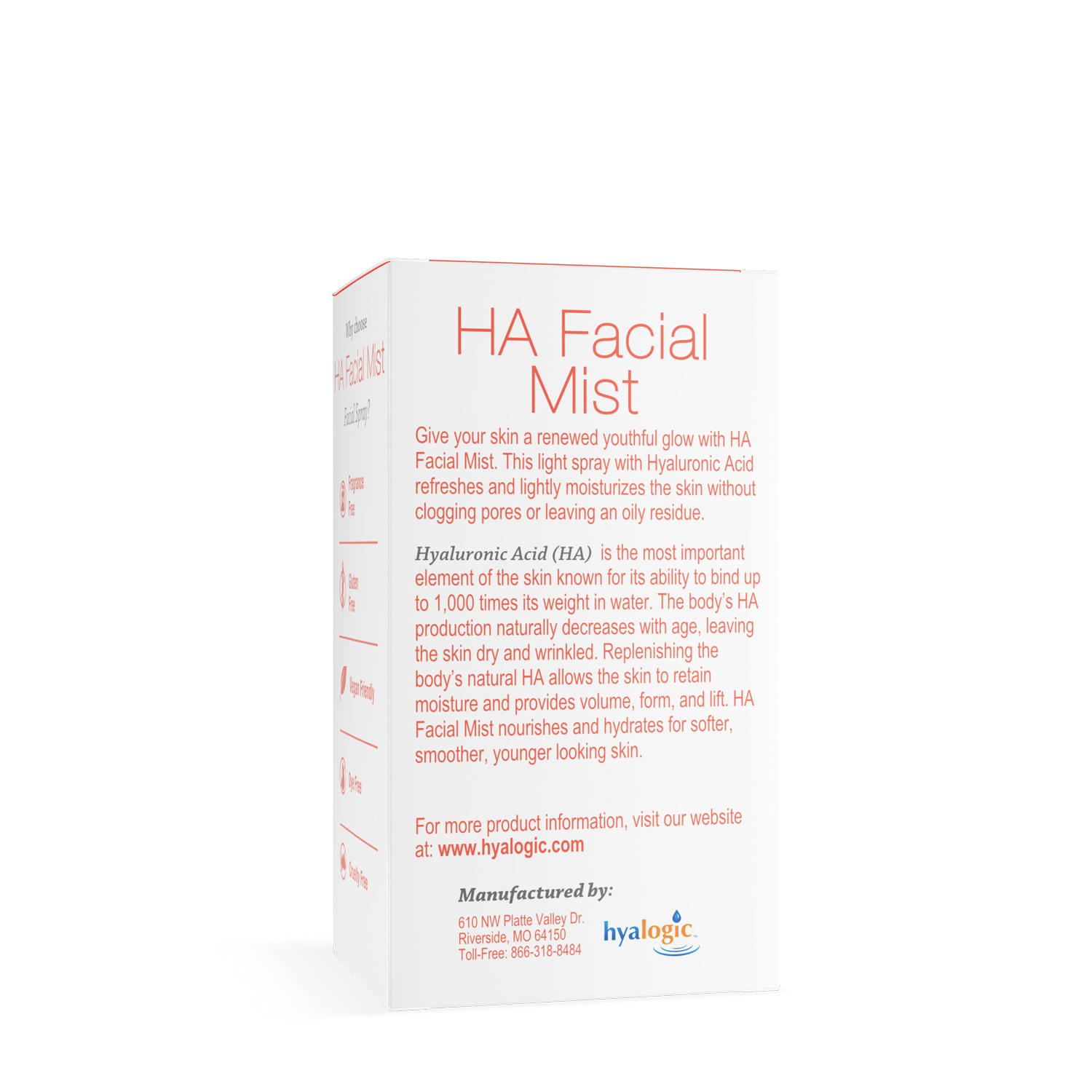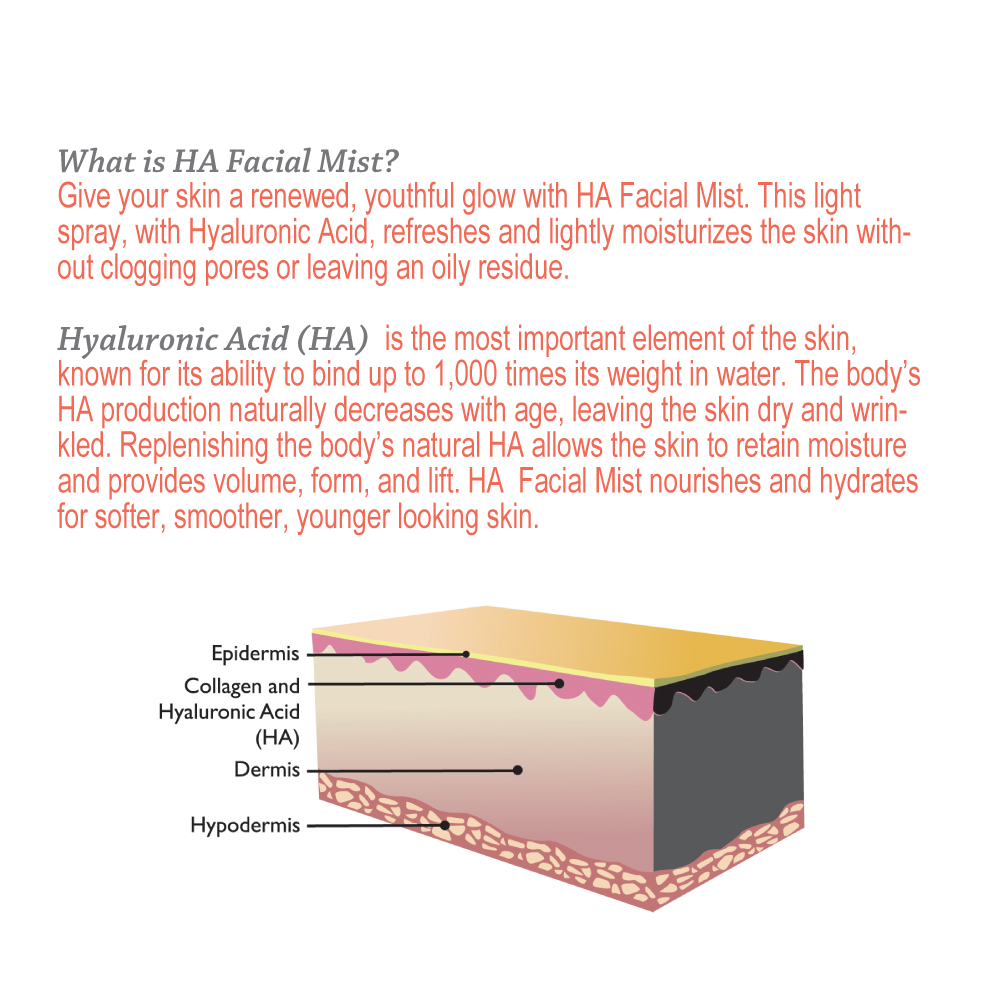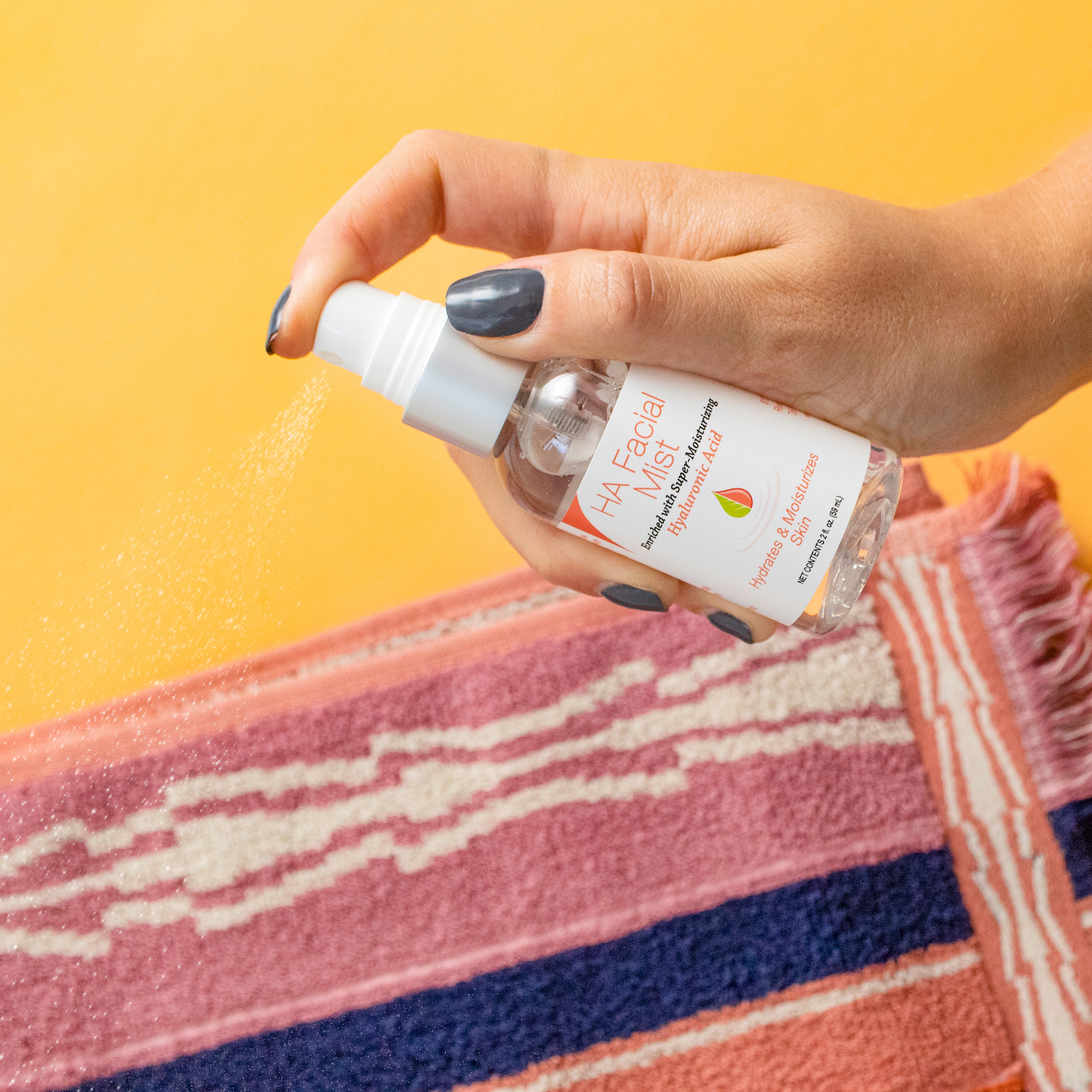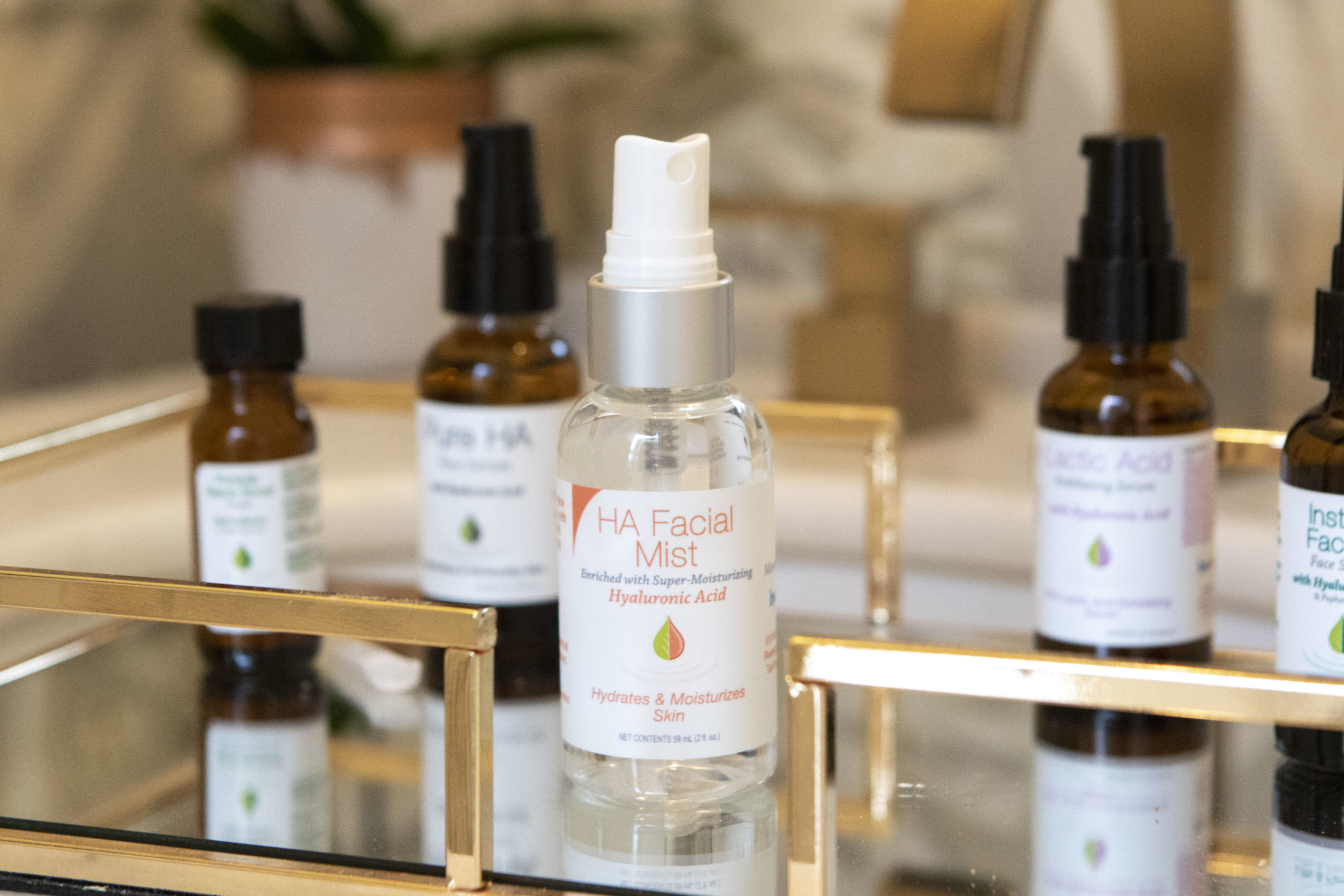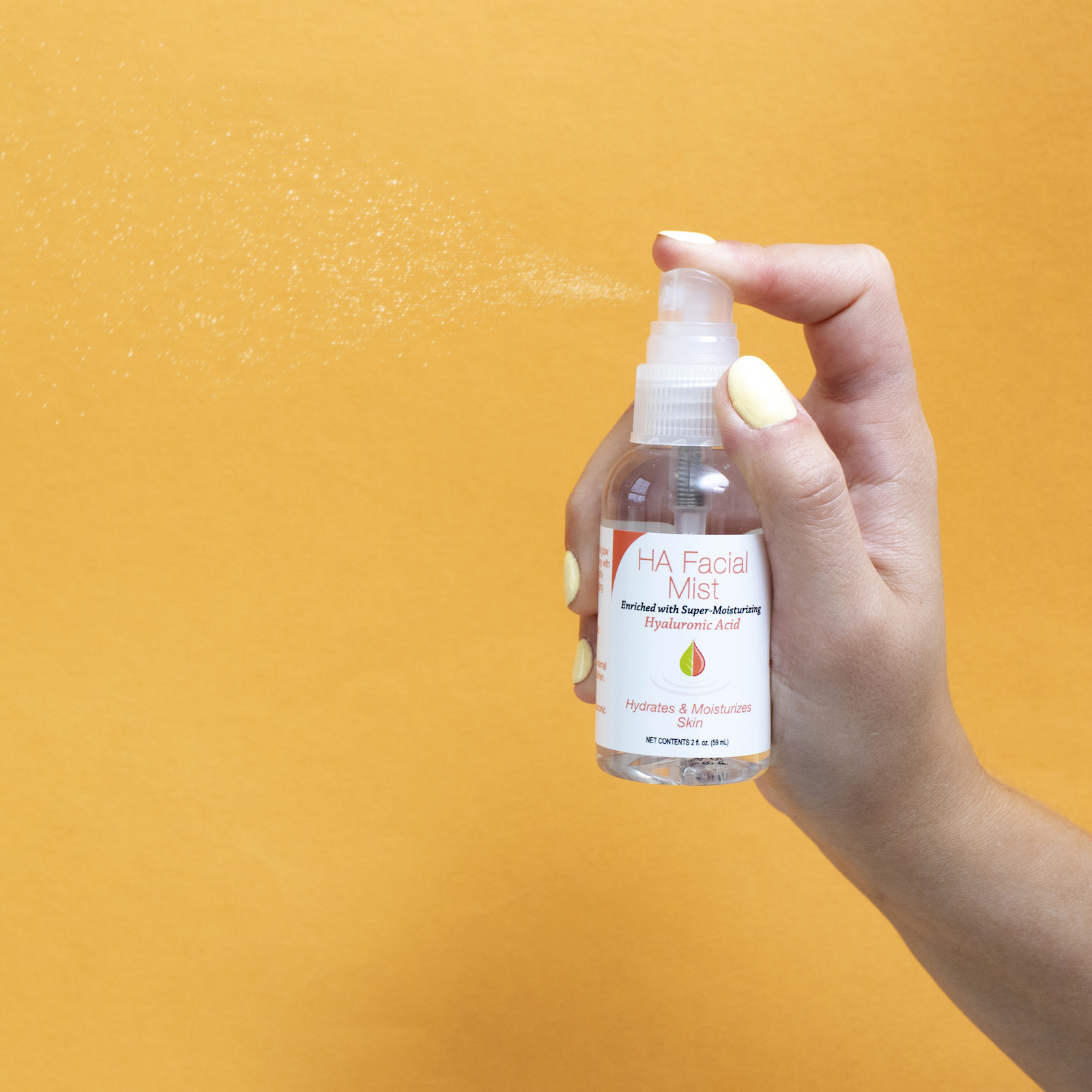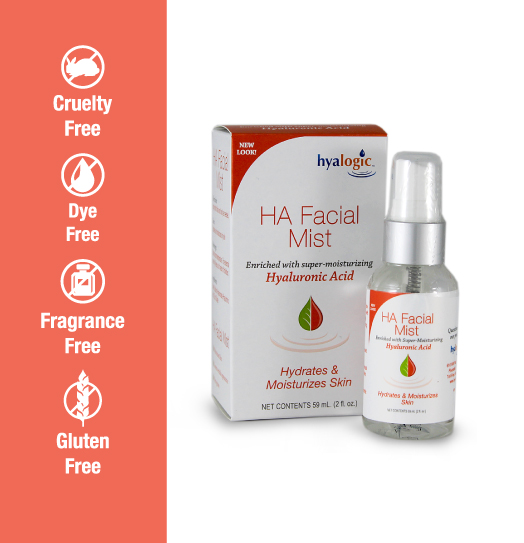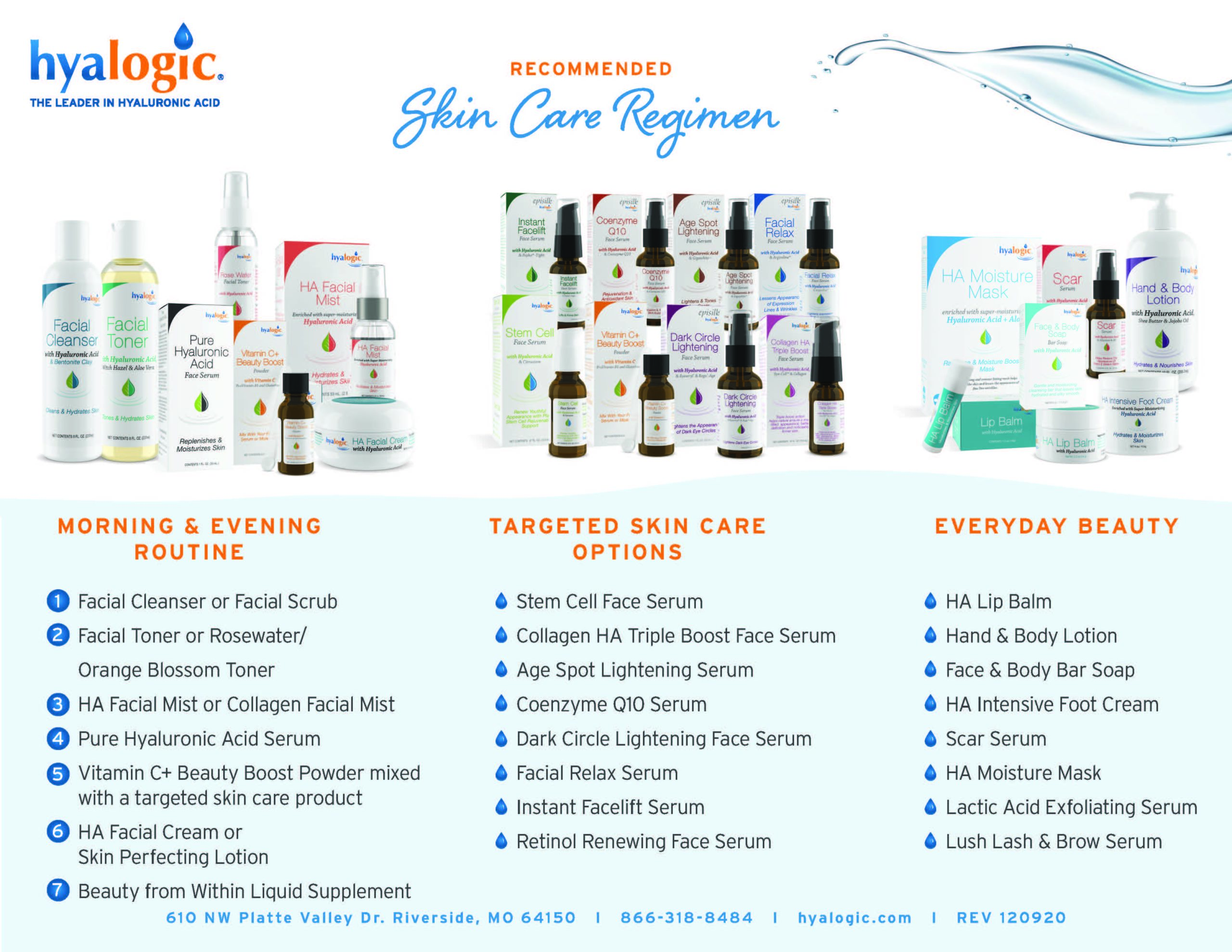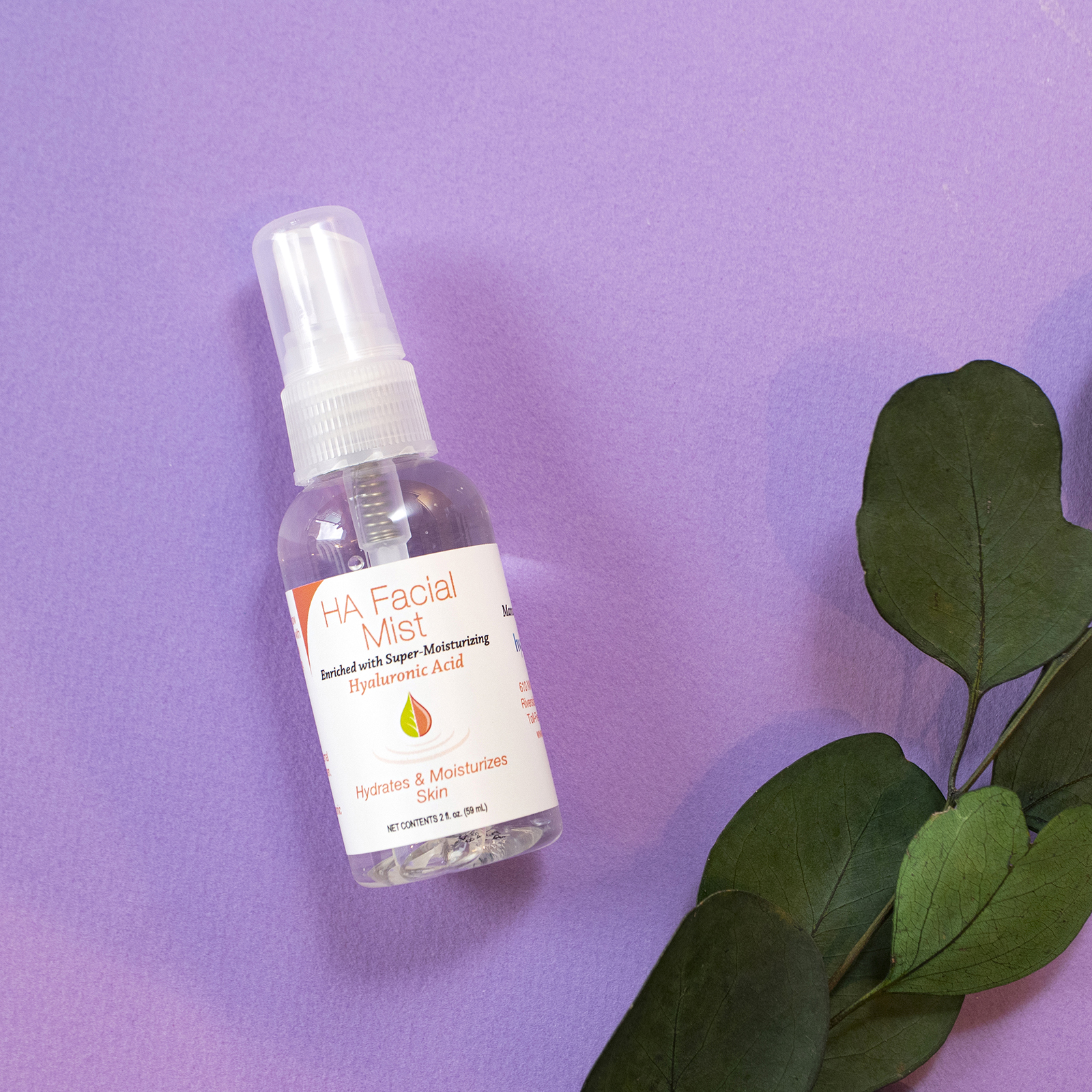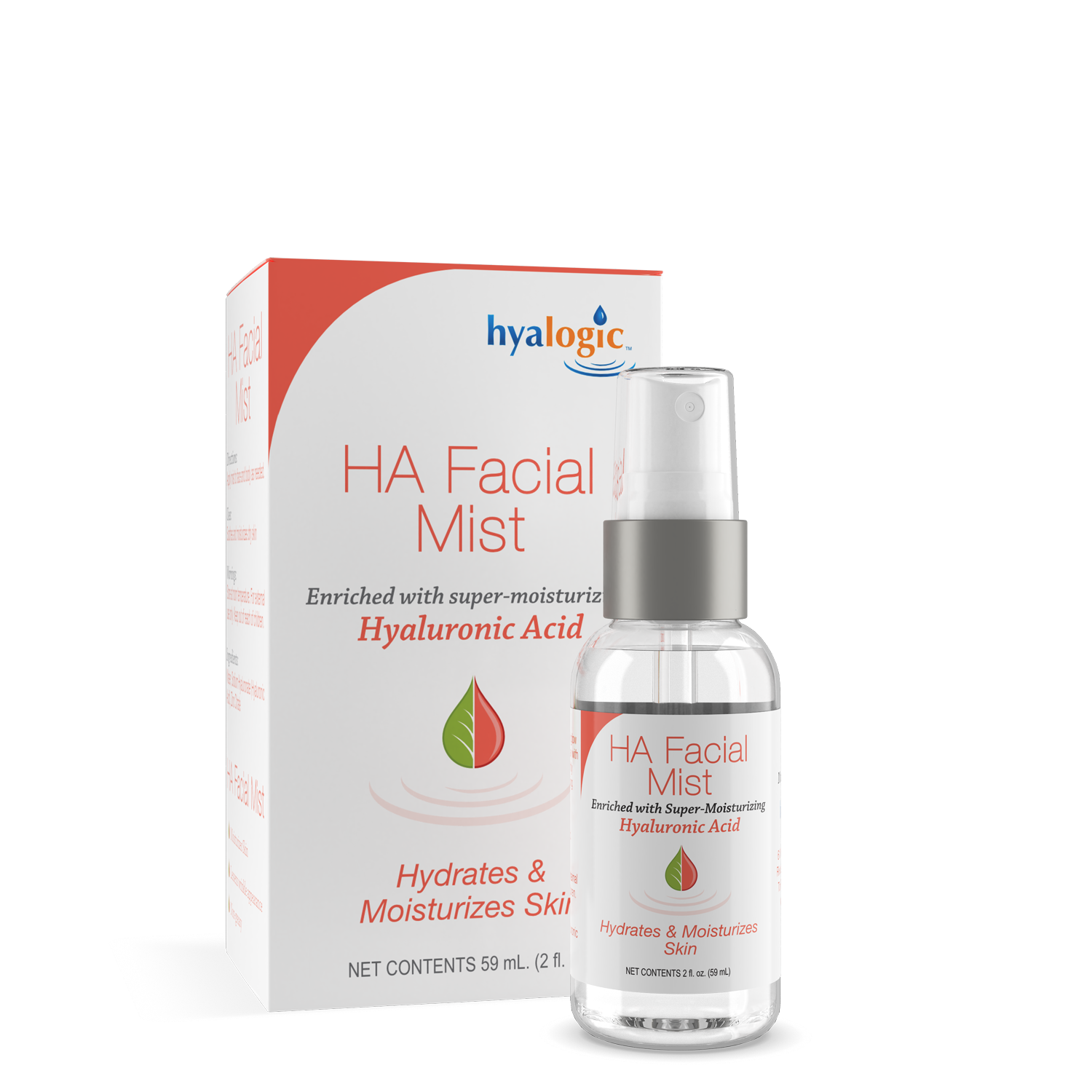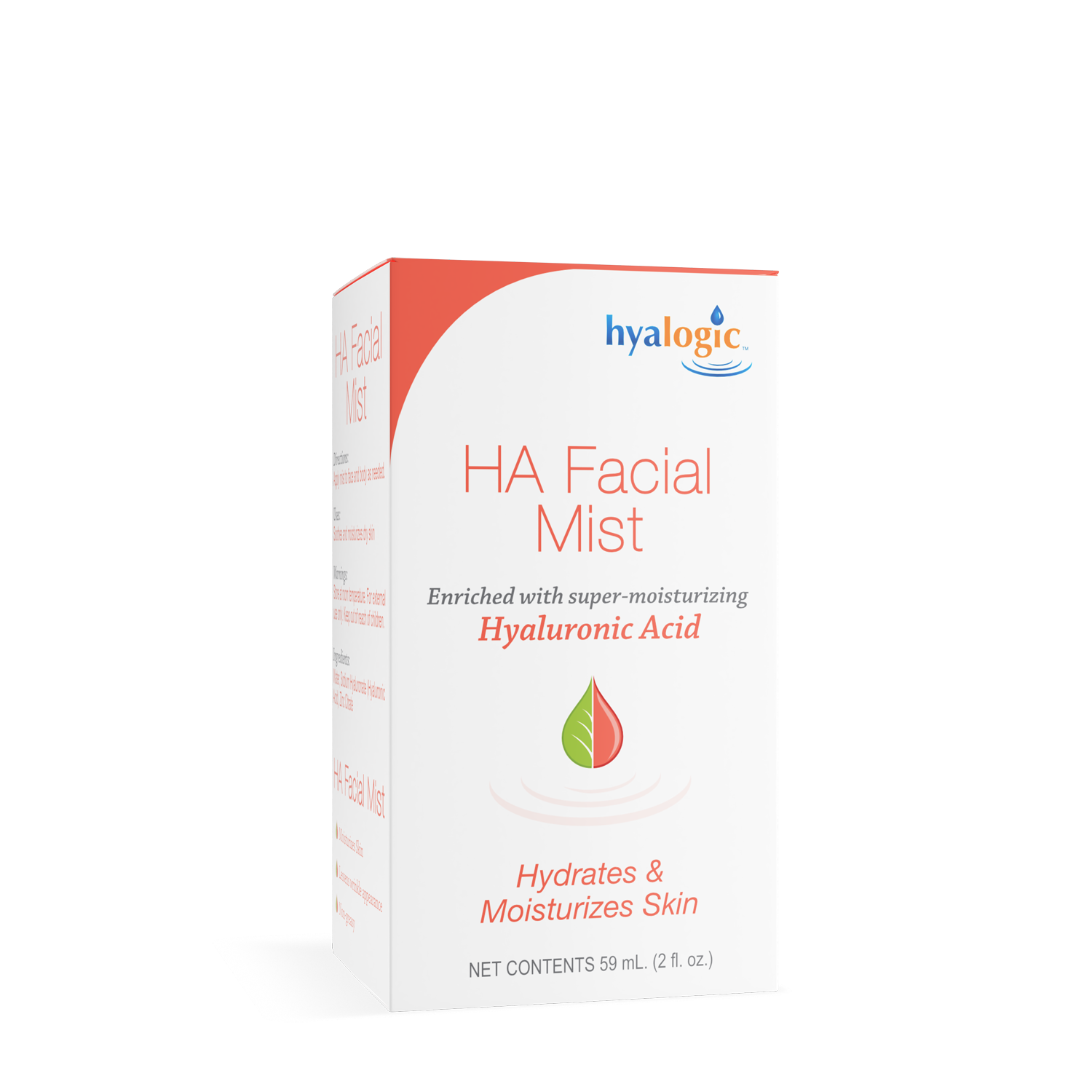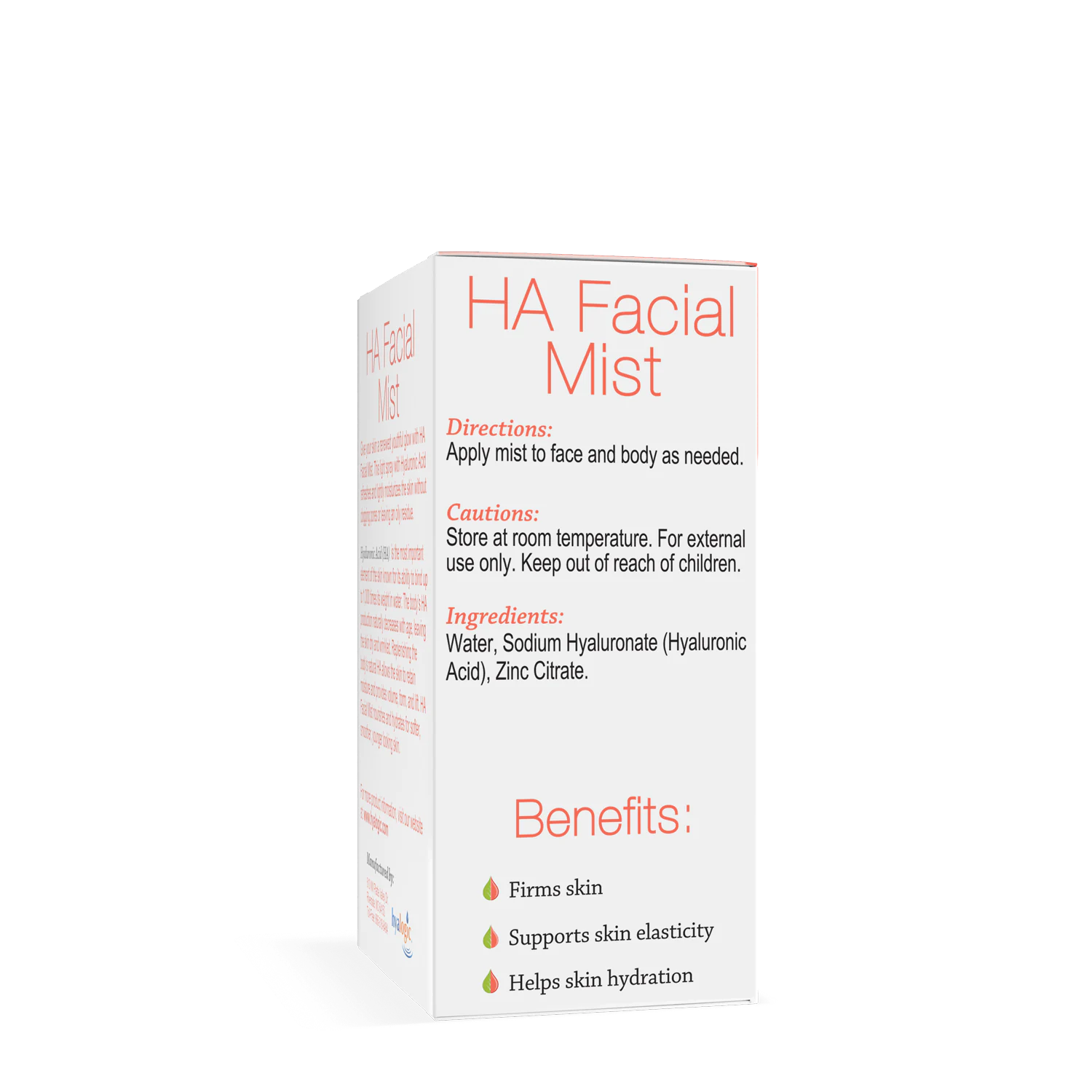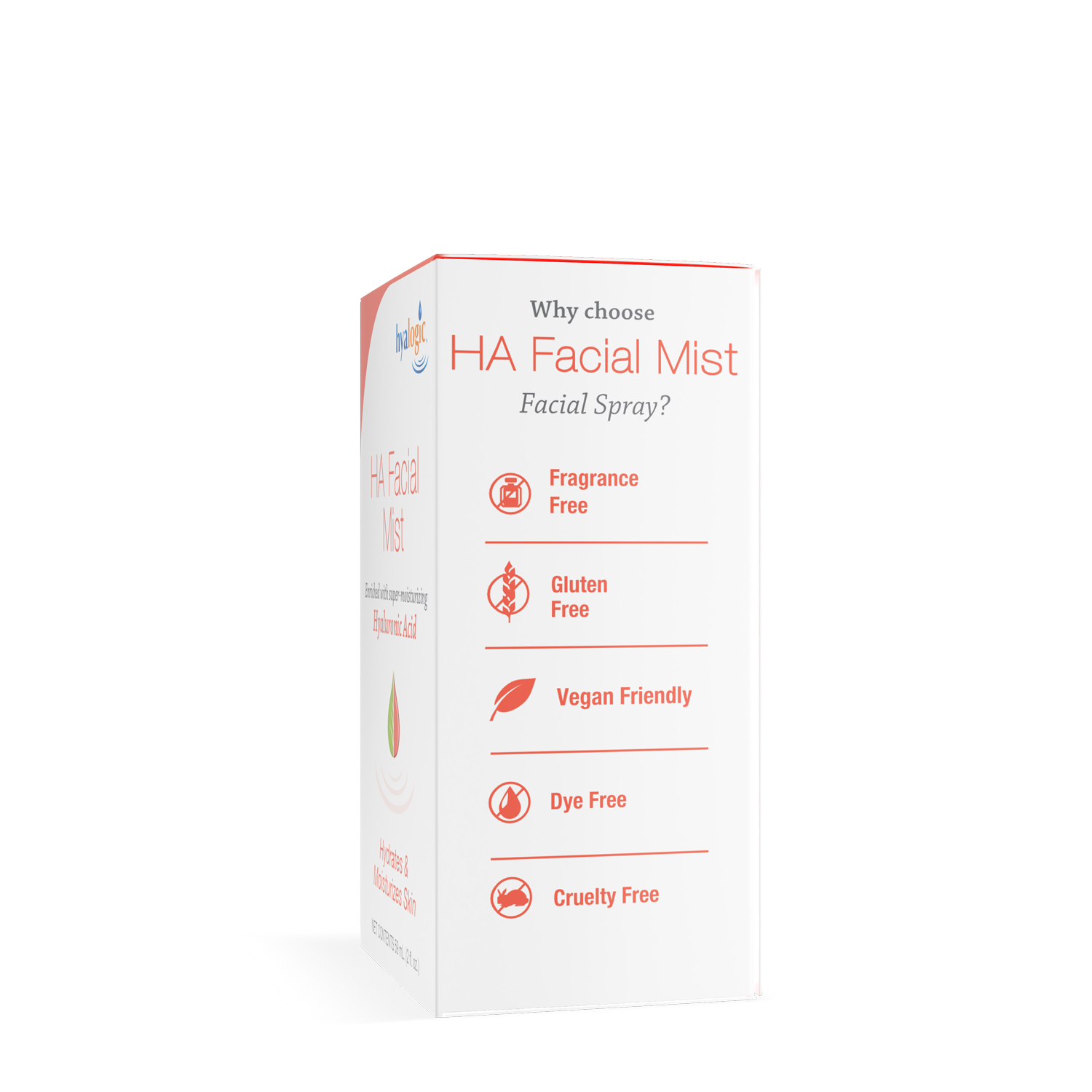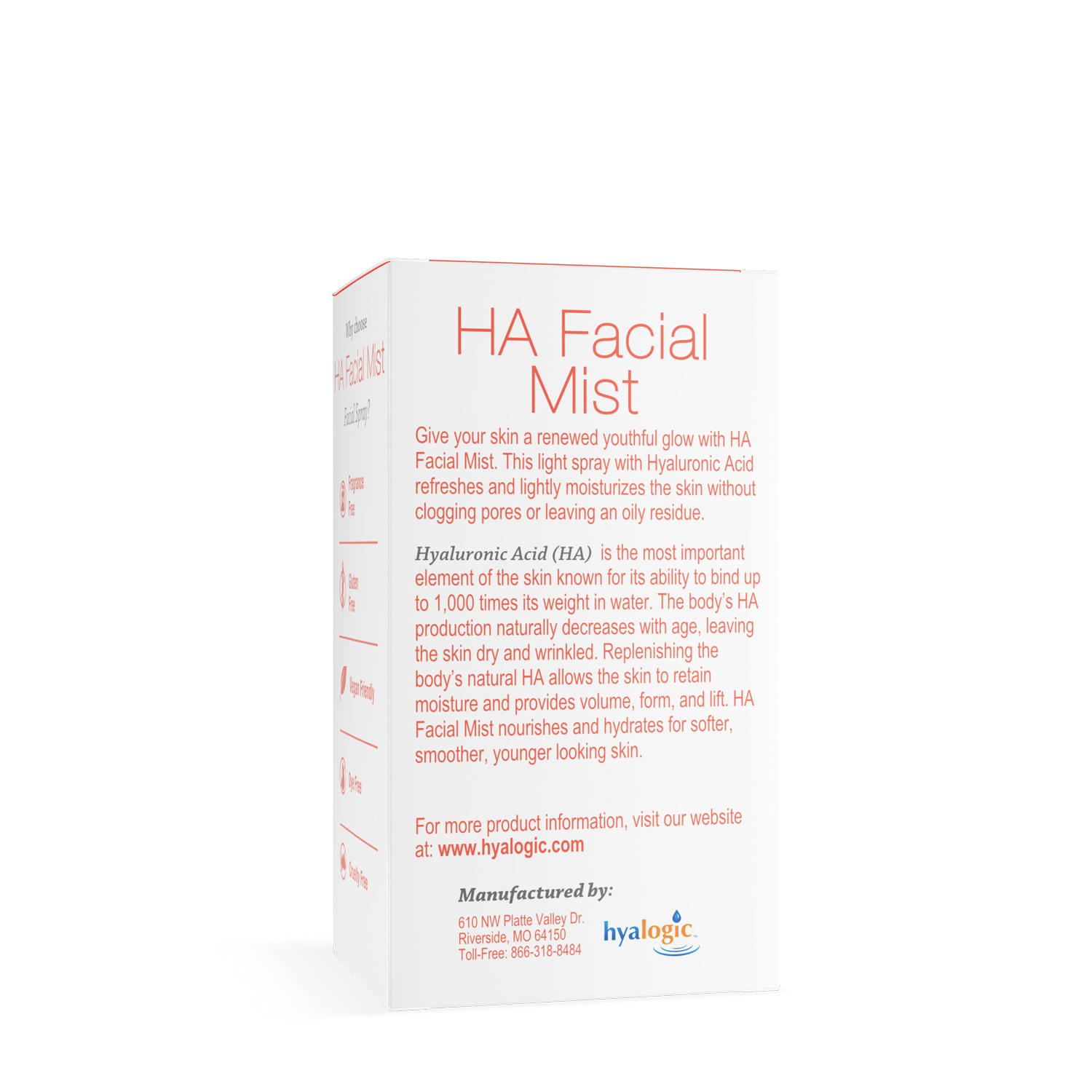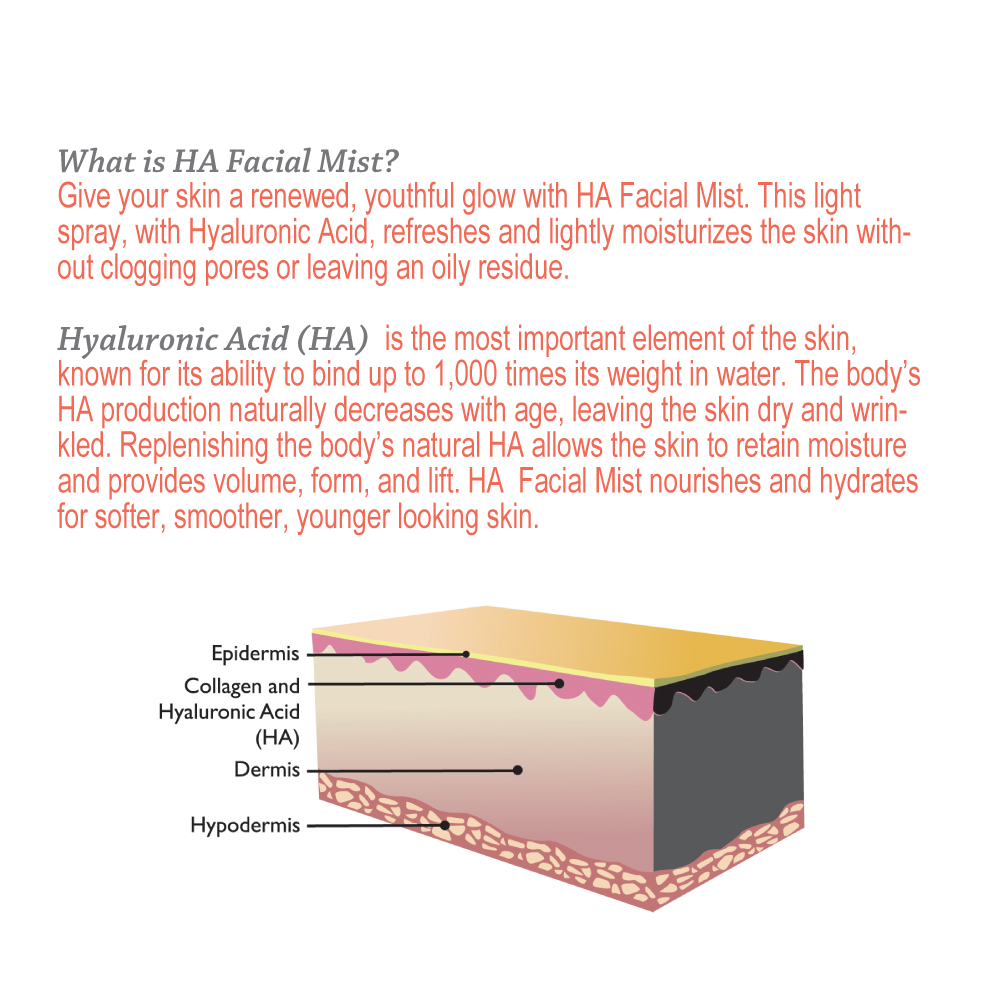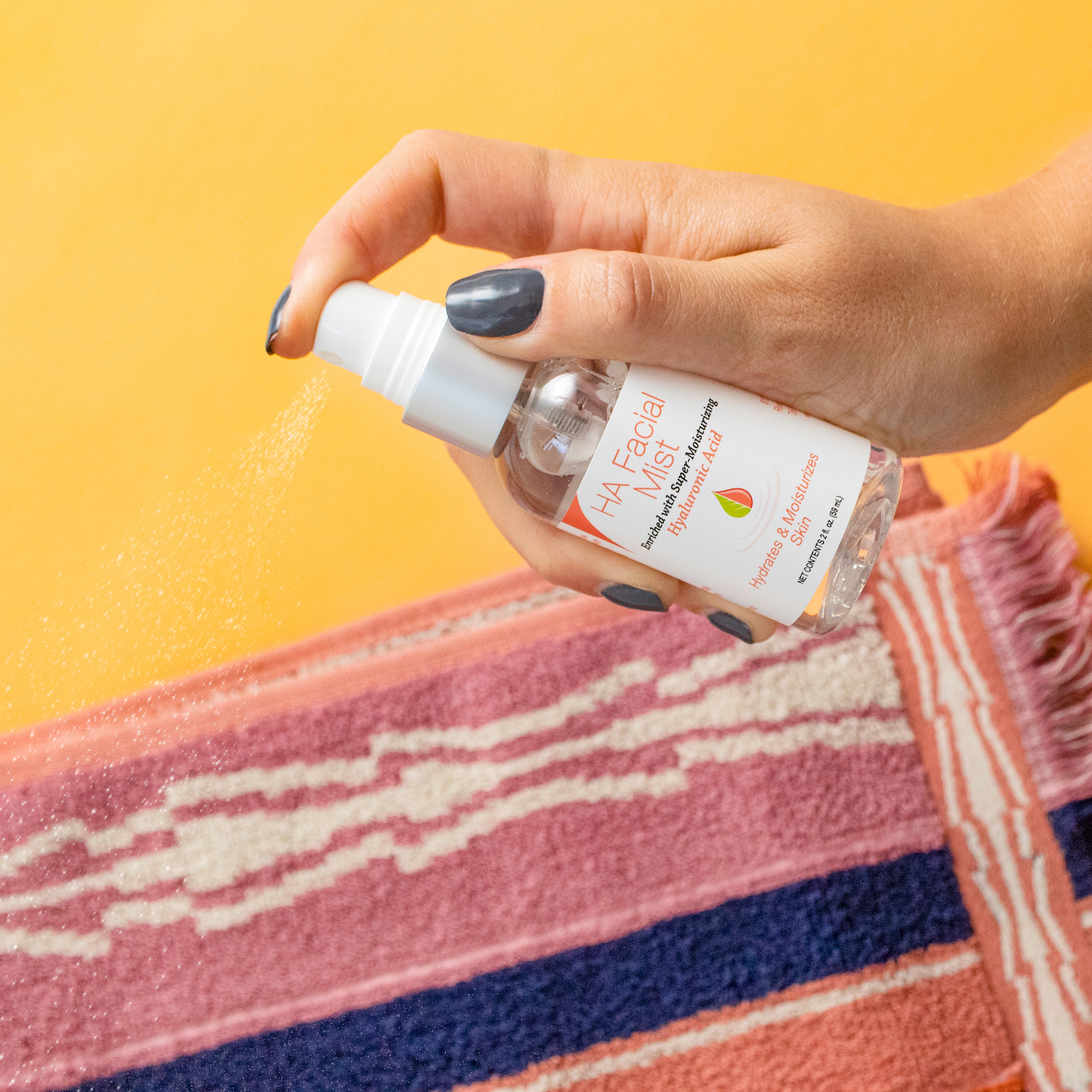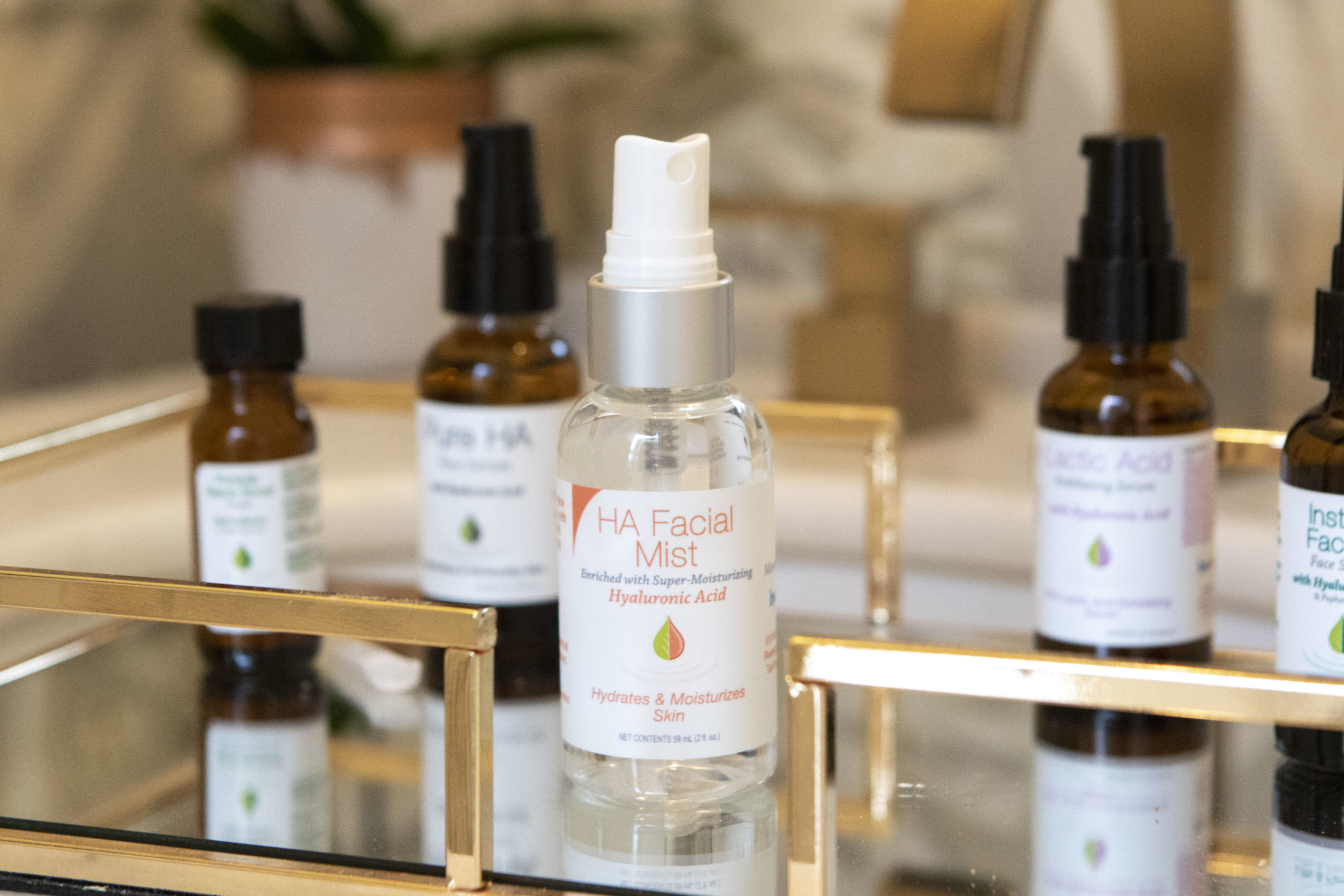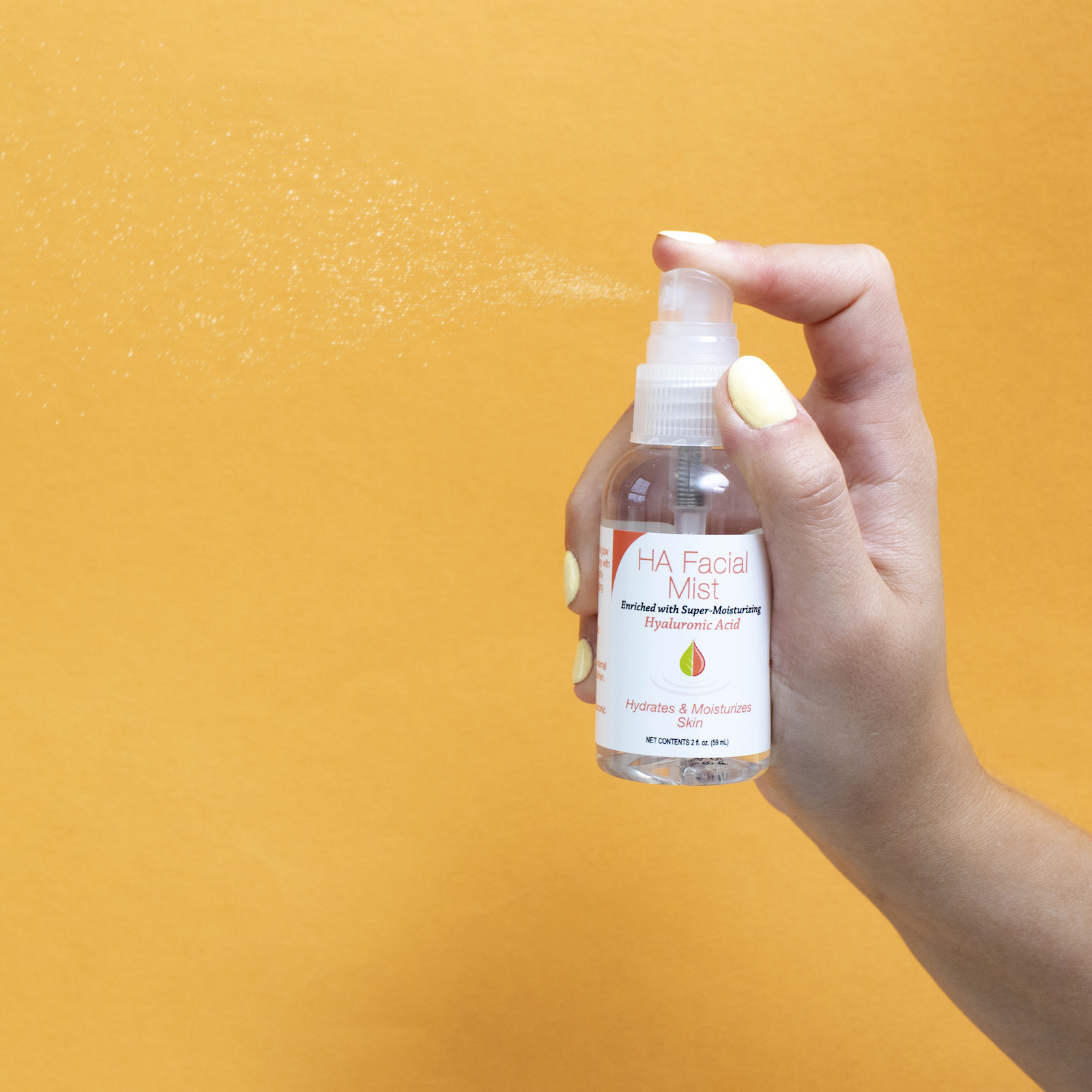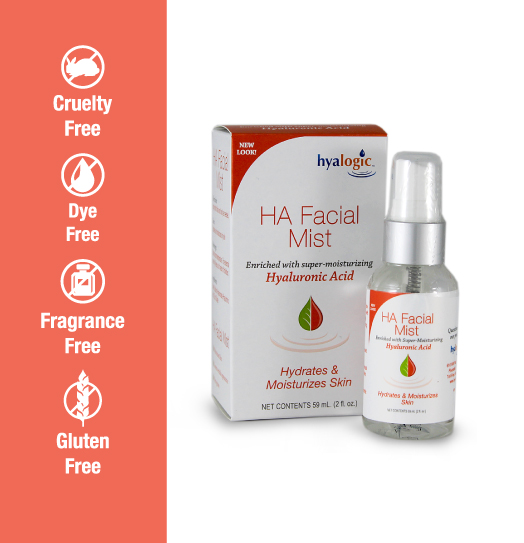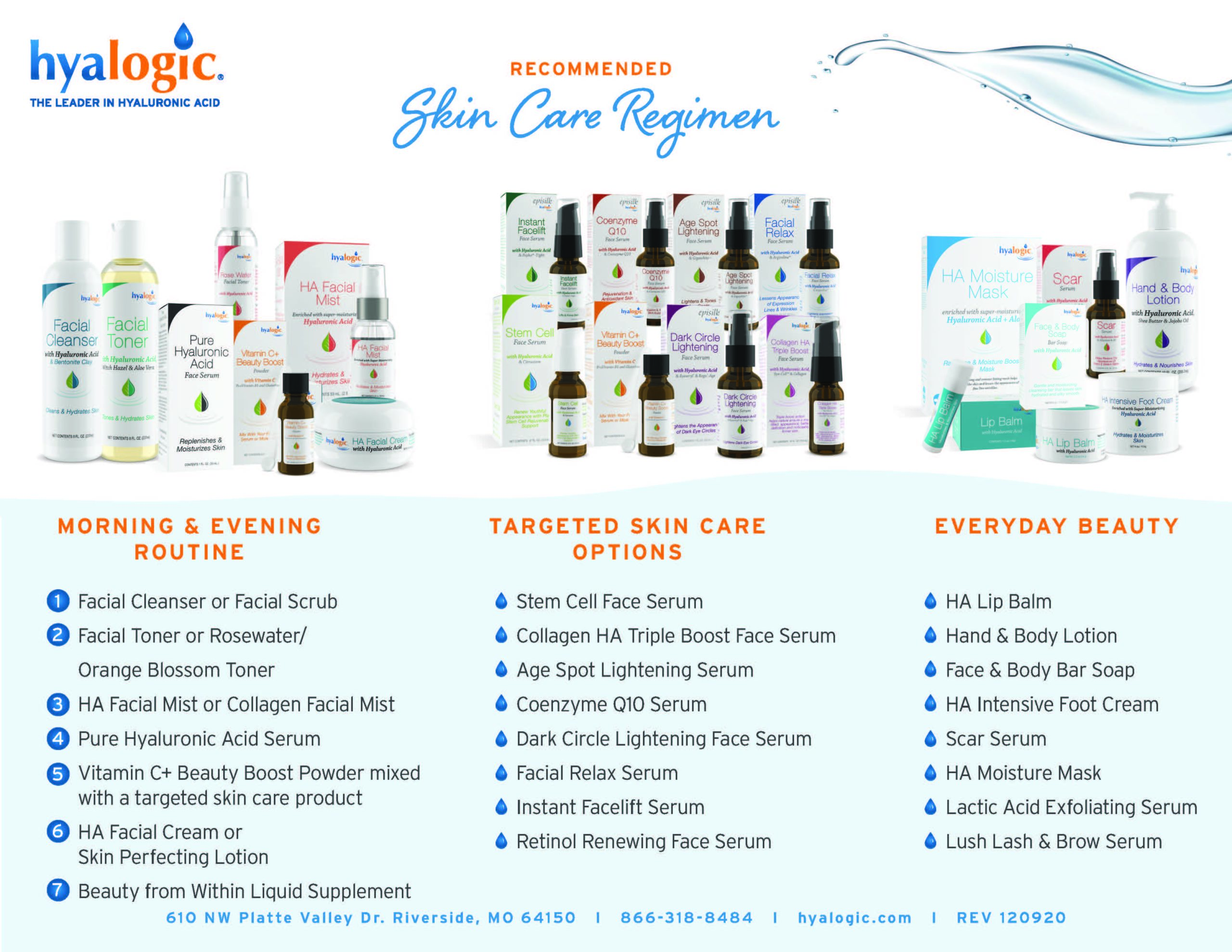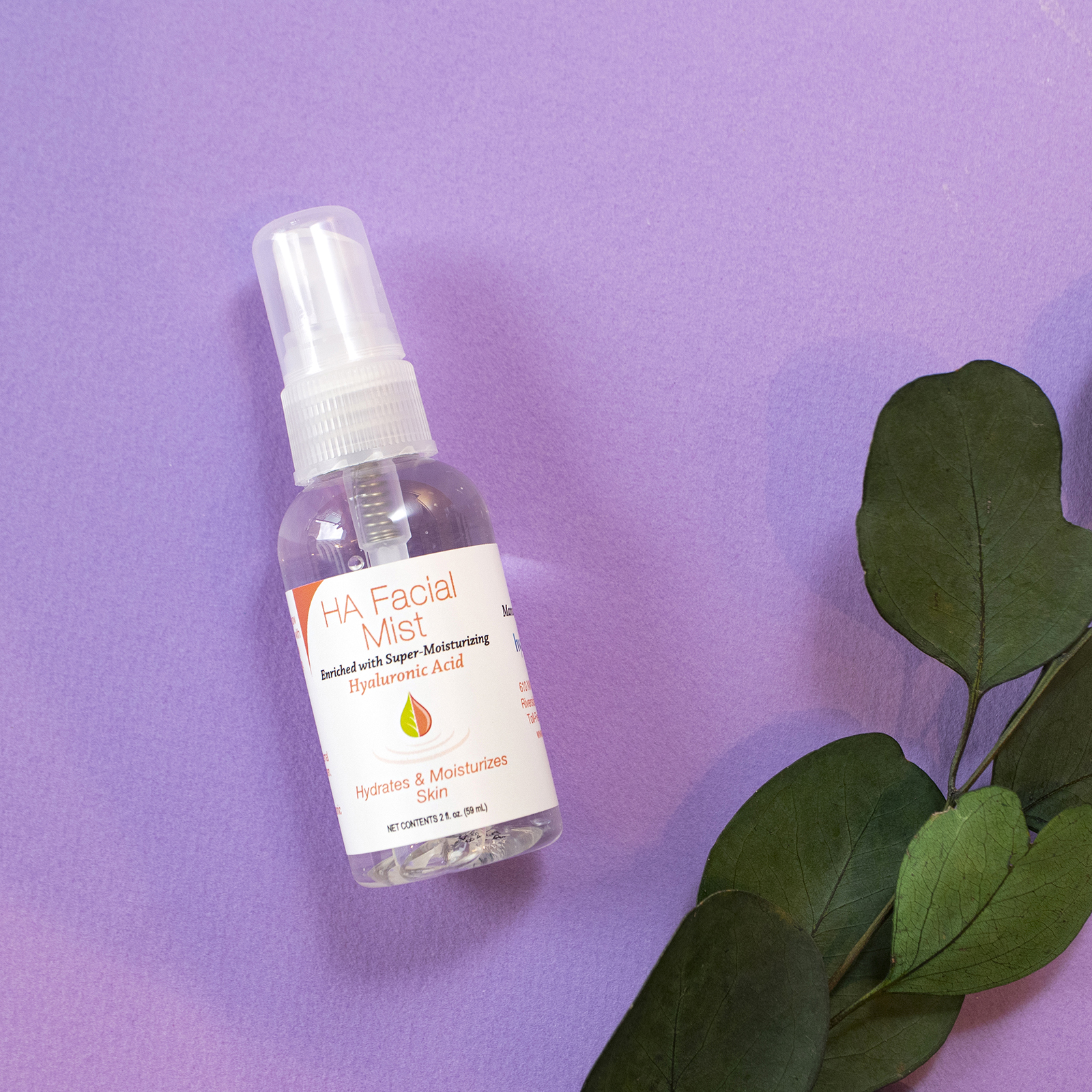 HA Facial Mist
Leave a Review
Give your skin a renewed youthful glow with Hyalogic® HA Facial Mist. This light spray, with hydrating Hyaluronic Acid, refreshes and lightly moisturizes the skin.
No oily residue, just refreshing hydration!
We believe in the shortest ingredient list possible. You don't need the entire periodic table to be effective, and we work tirelessly to include only the necessities.
Ingredients:
Water, Sodium Hyaluronate (Hyaluronic Acid), Zinc Citrate.
Directions: Apply mist to face and body as needed.
Lightly Freshen
Moisturize & Hydrate
HA Facial Mist is a refreshing, light mist infused with premium Hyaluronic Acid. It lightly moisturizes the skin without clogging pores or leaving an oily residue. (2 fl. ounces).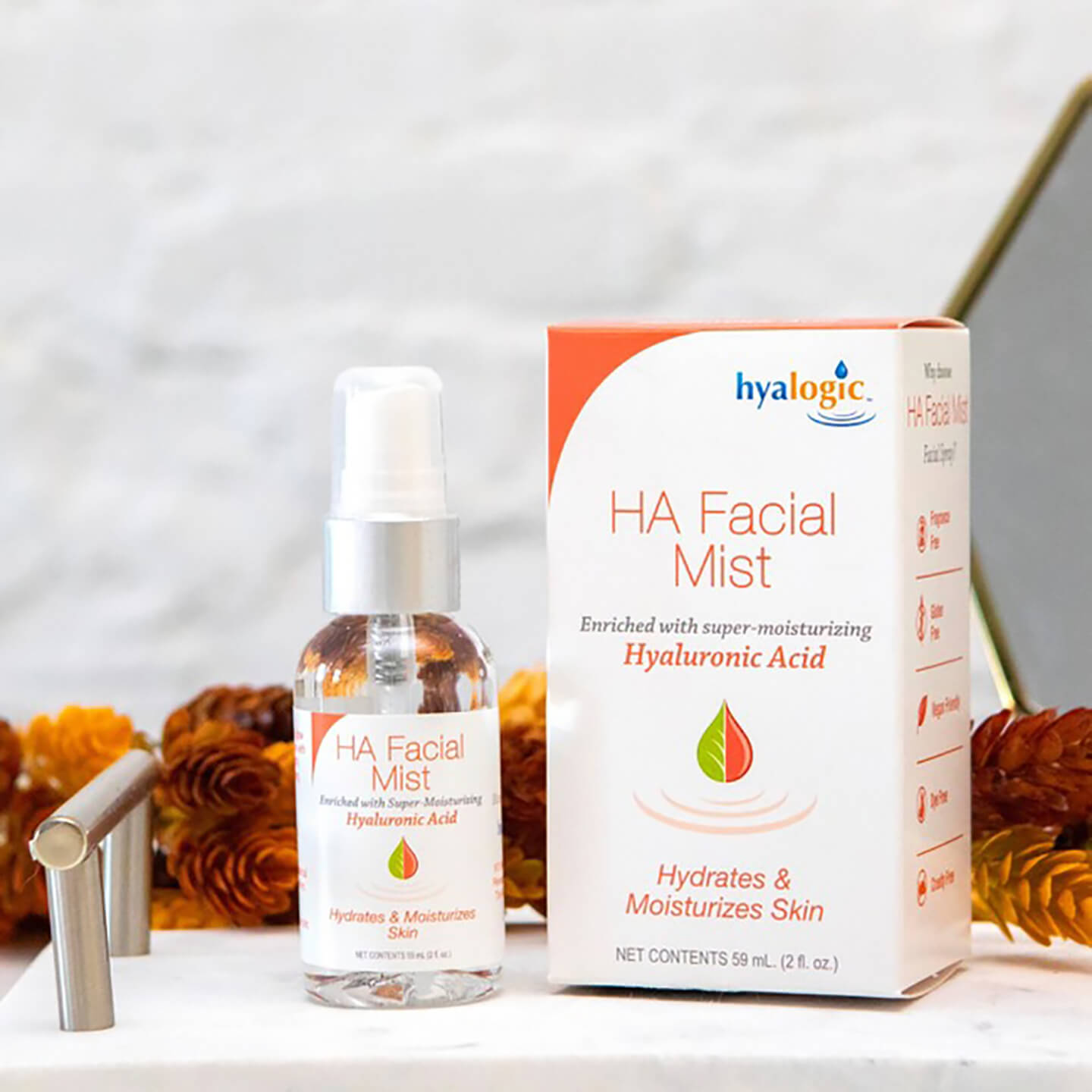 Useful
Frequently Asked Questions
Can HA Facial Mist be used with other Hyalogic Serums?
Yes, it can. HA Facial Mist can be regularly used with our other products.
What is Hyaluronic Acid?
Hyaluronic Acid is a special mucopolysaccharide occurring naturally throughout the human body. One of the most heavily researched substances today. Its function in the body is, amongst other things, to bind water and to lubricate movable parts of the body, such as joints and muscles. Its consistency and tissue-friendliness allow it to be used in skin-care products as an excellent moisturizer. Hyaluronic Acid is one of the most hydrophilic (water-loving) molecules in nature and can be described as "nature's moisturizer".
Some of Our
Customer Favorites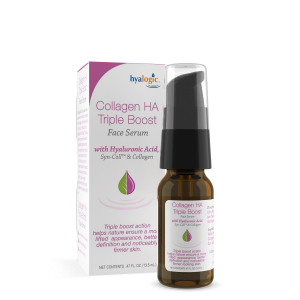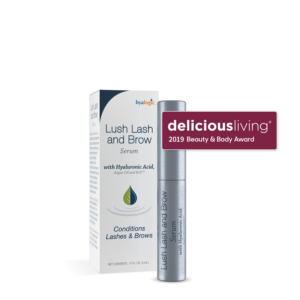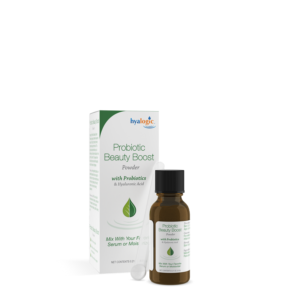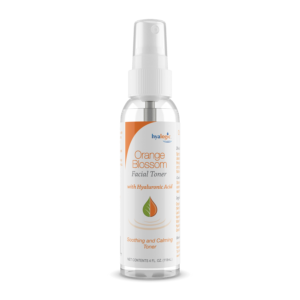 This spray leaves my skin feeling so hydrated without feeling greasy. Great to put on before makeup or mid-day once my makeup has gotten dry. It also wakes me up in the morning, helping me feel refreshed. I am such a fan!! A super refreshing mist to wake up your skin mid day! I love this product, wish it came in a bigger size! I love this product! I use it every morning after I get out of the shower. I spritz my neck area and I also use it as a refresher during the day. You can't go wrong with this collagen spray!! LOVE LOVE LOVE THIS PRODUCT. SUPER MOITURIZING. SHRINKS PORES. LEAVES NO FILM. WORKS GREAT UNDER MAKEUP AND REFRESH OVER MAKEUP IF FEELING DRY. NO OTHER FACIAL MIST COMPARES AND I HAVE TRIED MANY OTHERS. BUY IT!! YOULL BE HOOKED. IM 48 YEARS OLD. LOVE IT!!
Stay Hydrated
Latest Tips
When Columbia University scientists Karl Meyer and John Palmer first discovered hyaluronic acid (HA) in 1934, they could scarcely have... Healthy, youthful looking hair relies on ample hydration, both in the hair itself and in the scalp where the hair... Ageless beauty has long been the Holy Grail of the cosmetics industry. Just a quick glance online reveals the abundance...