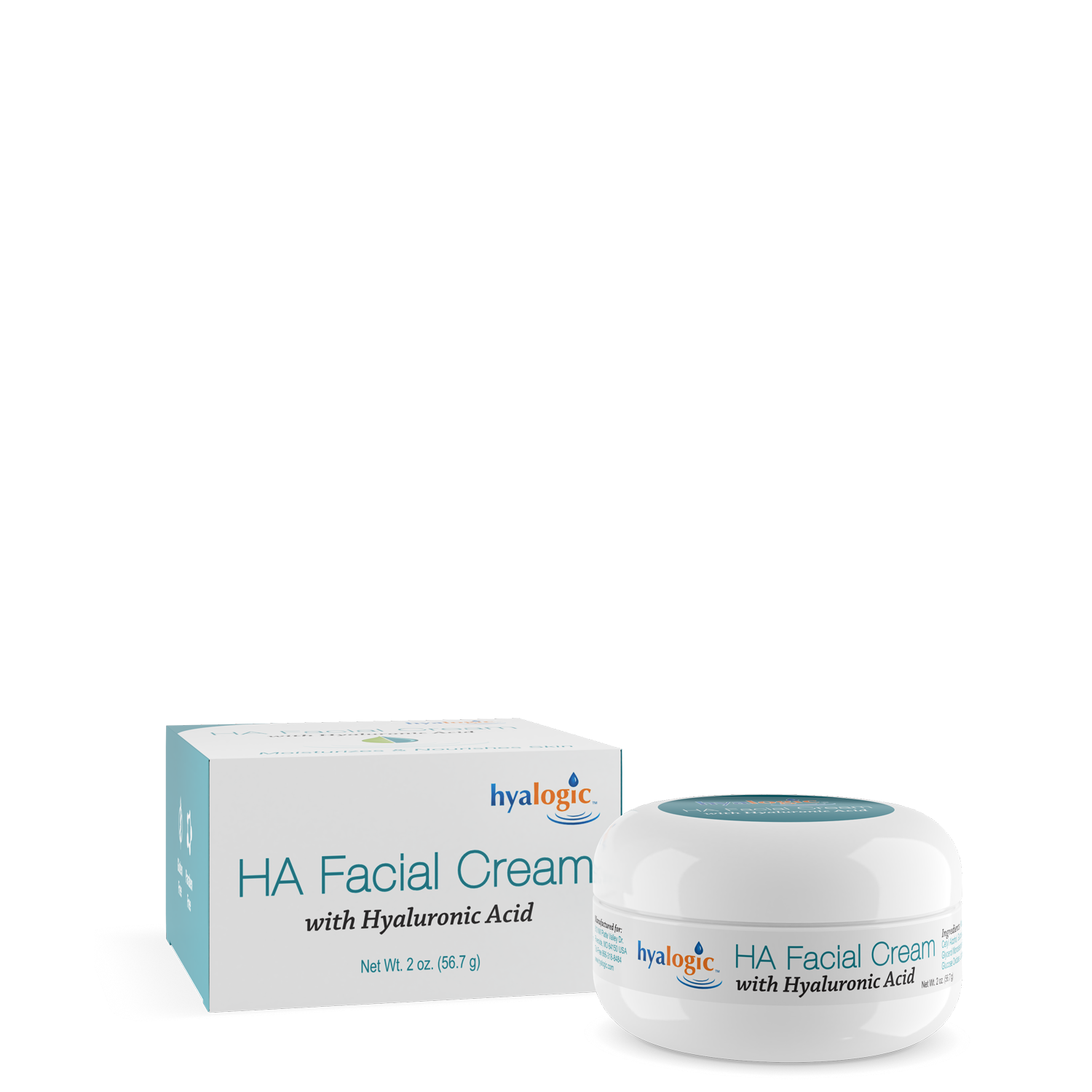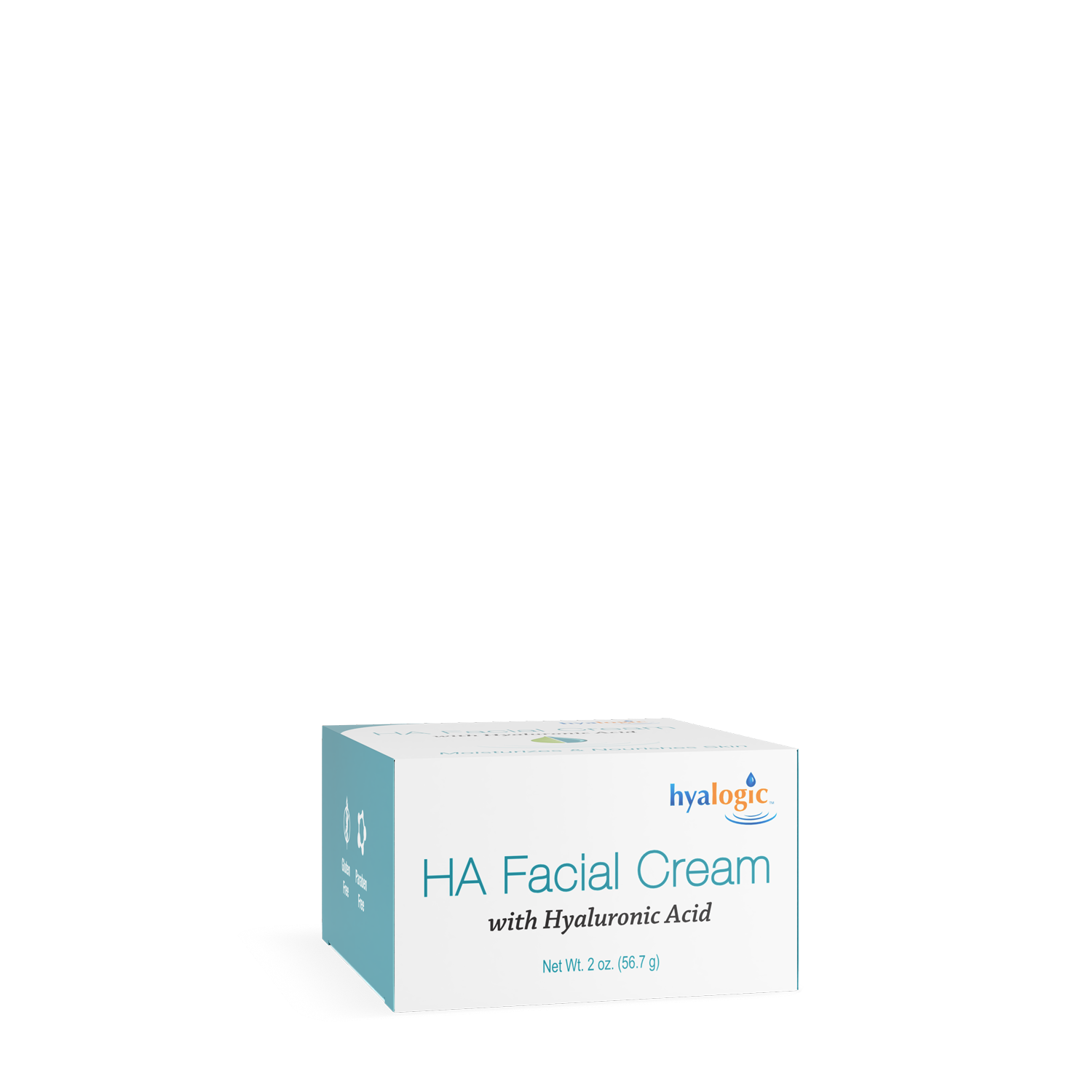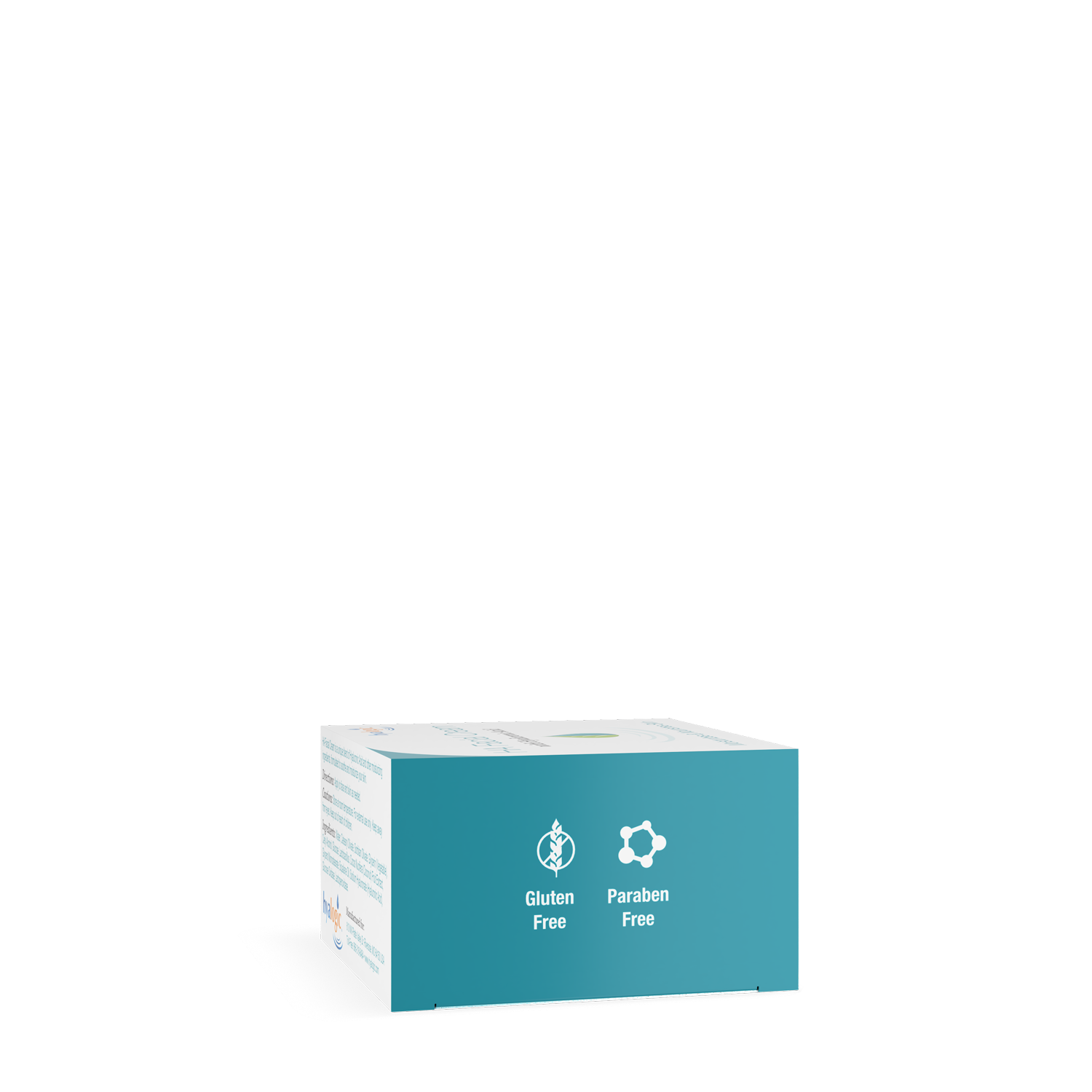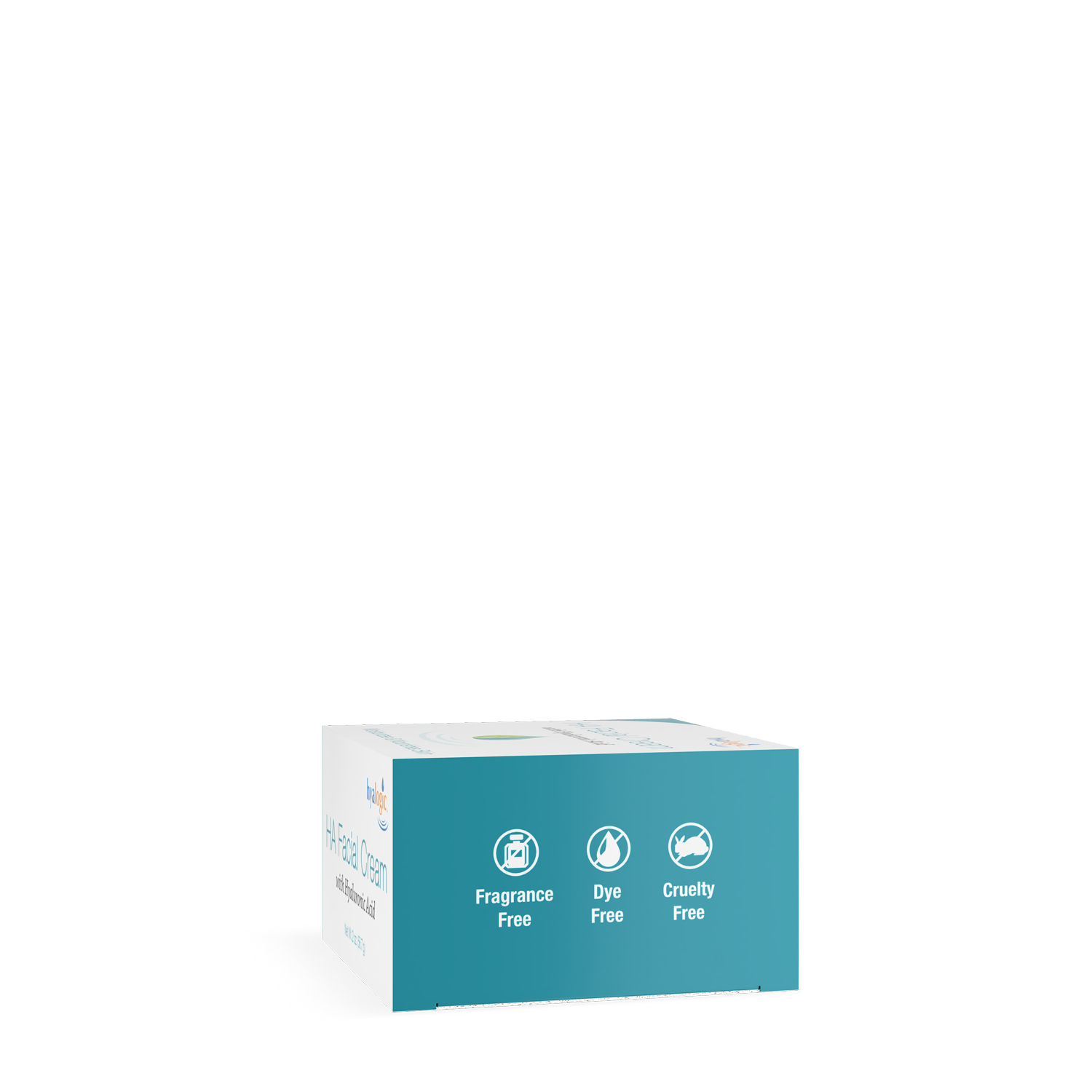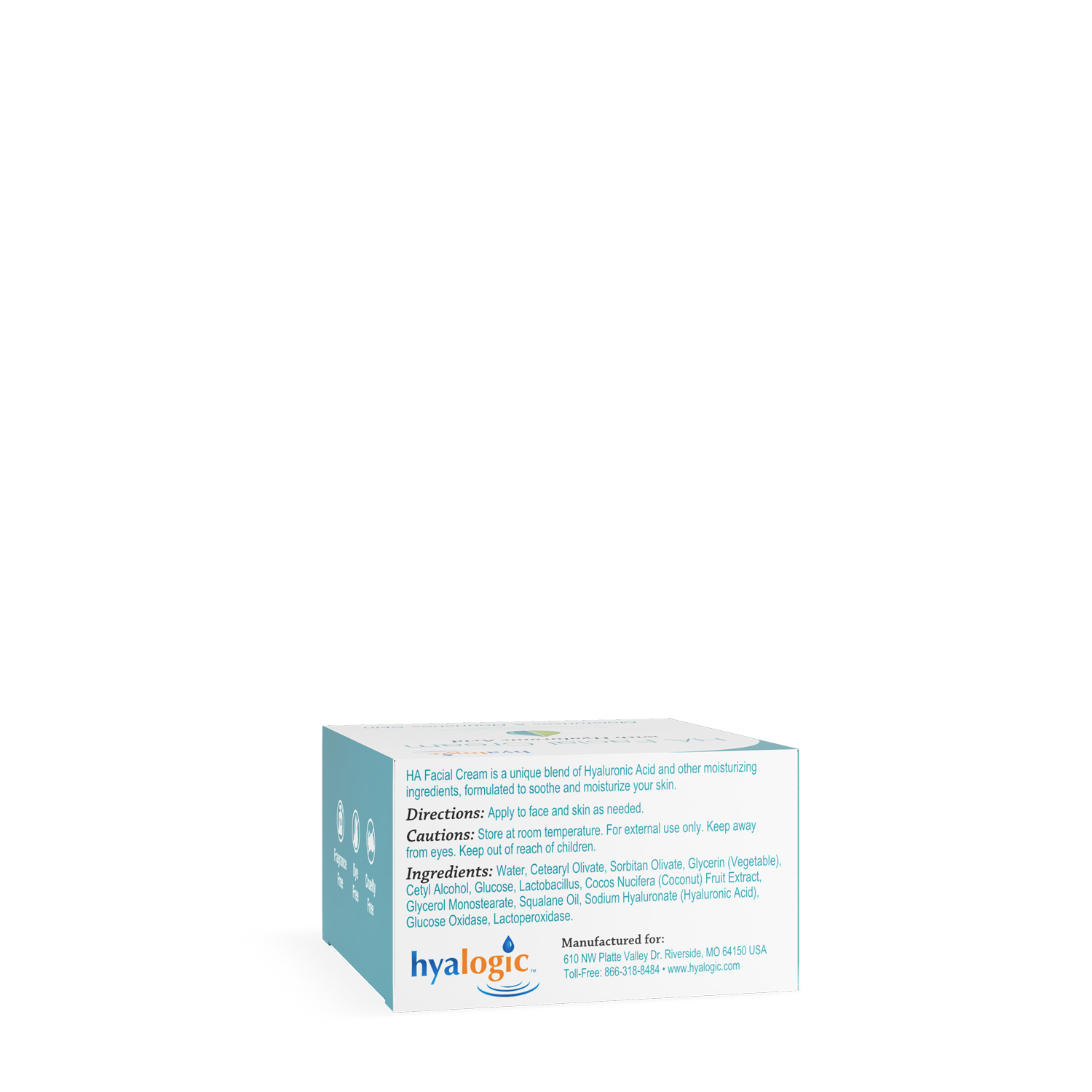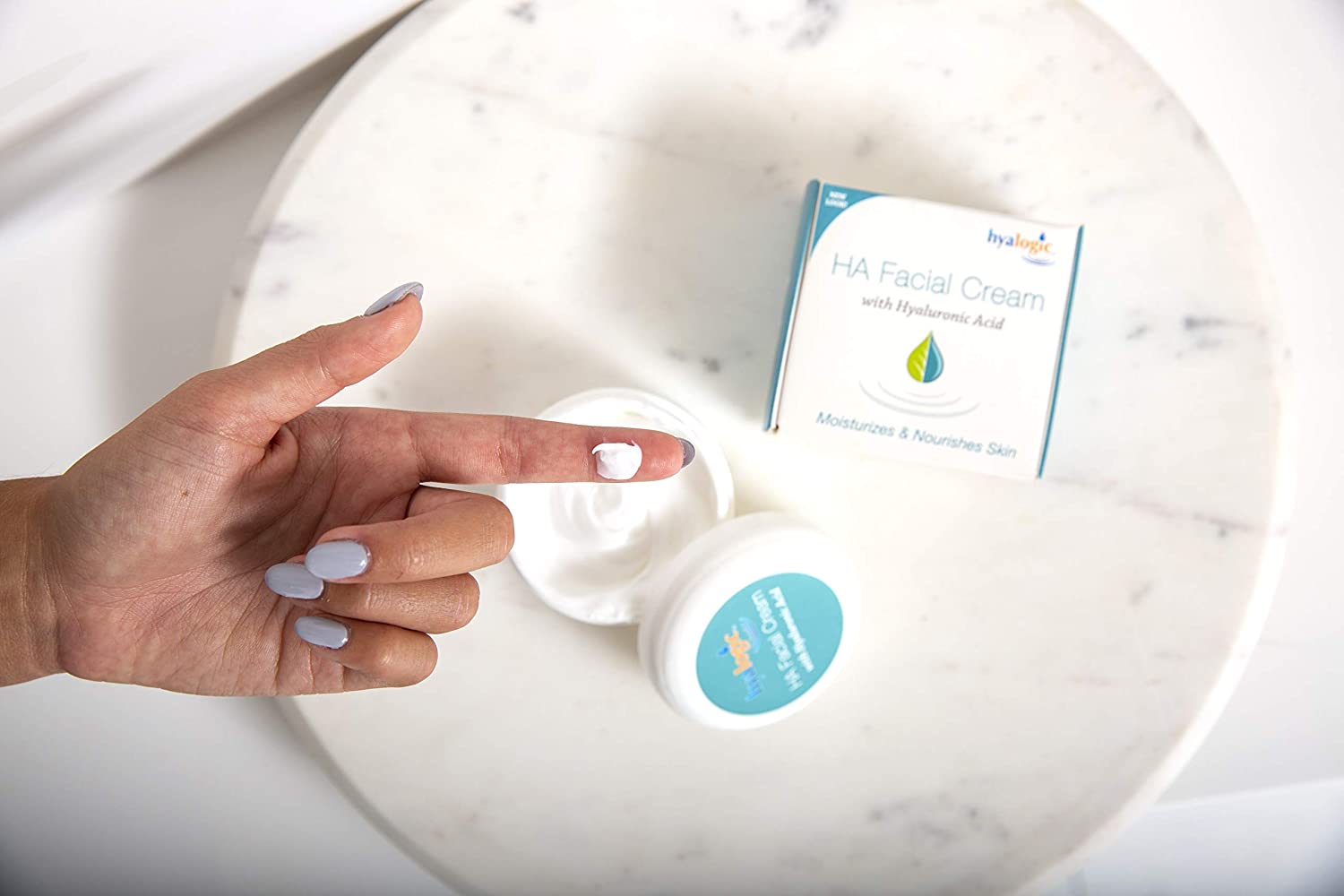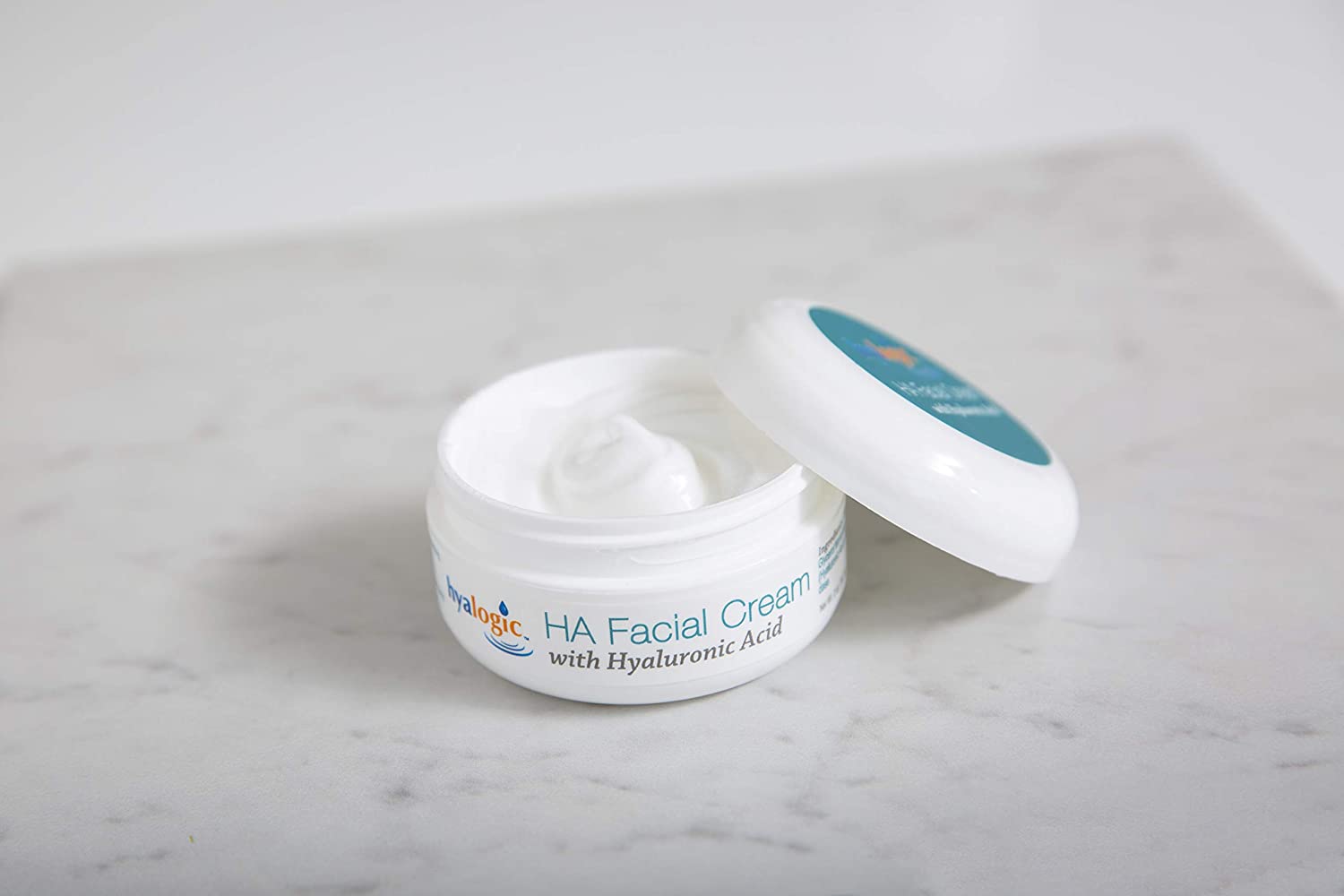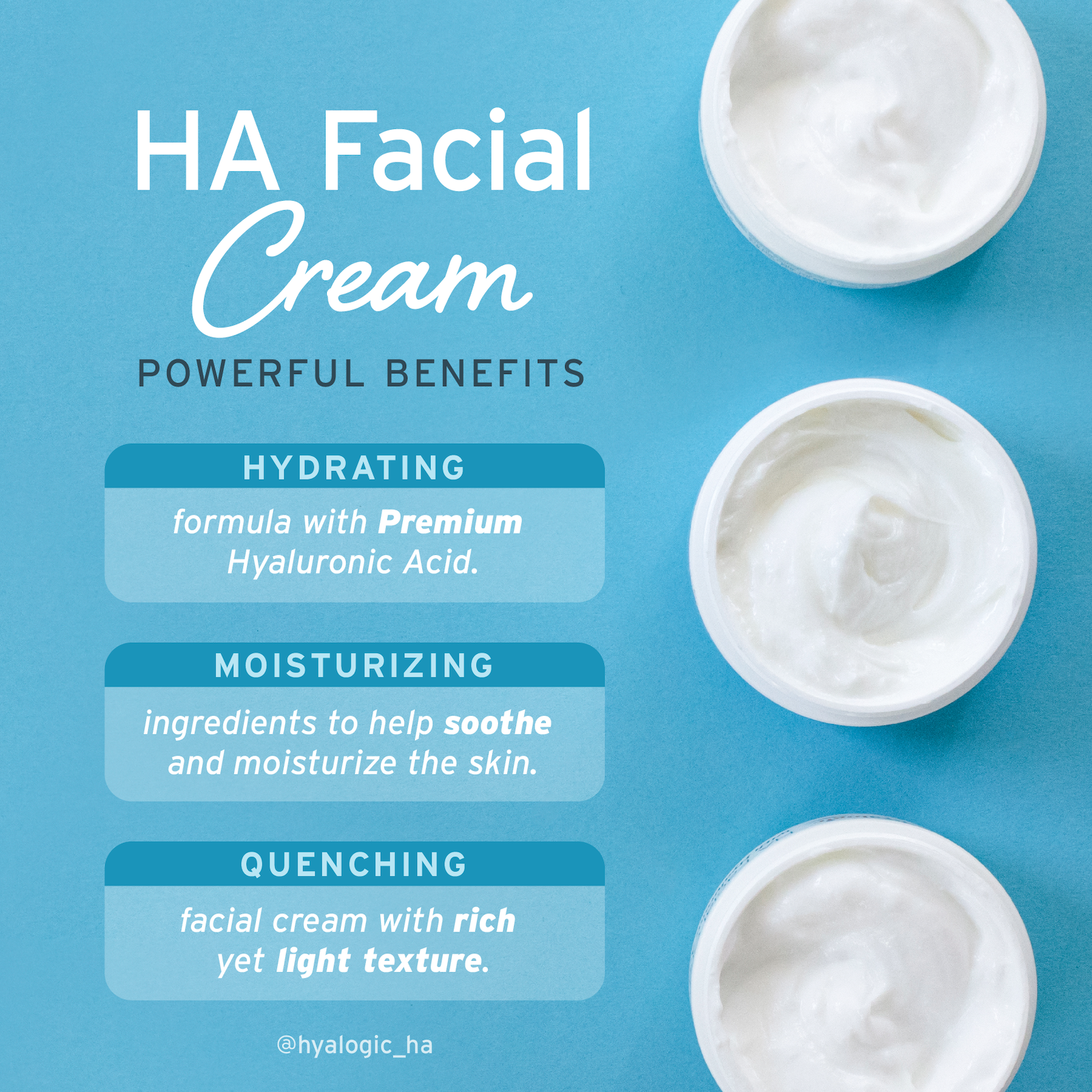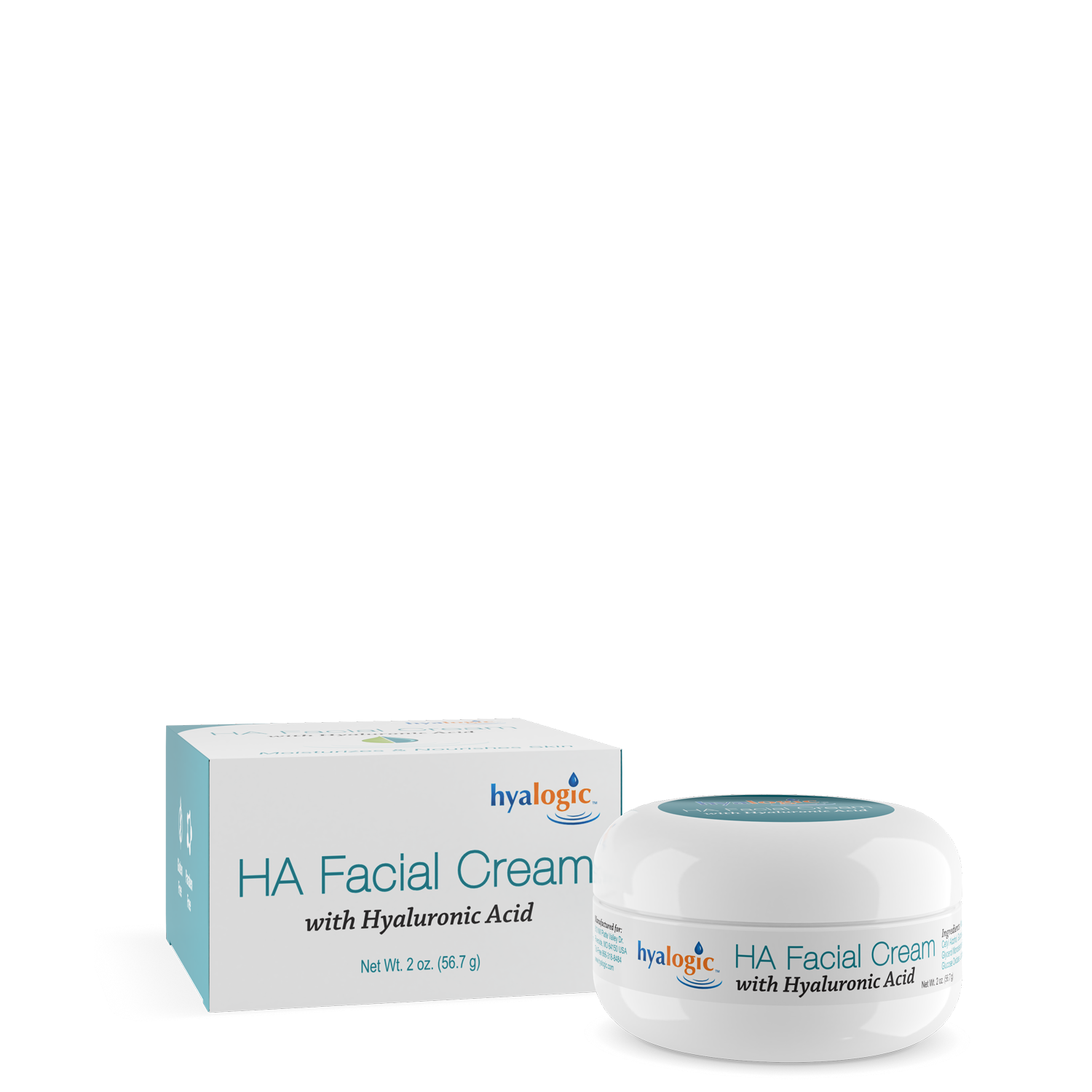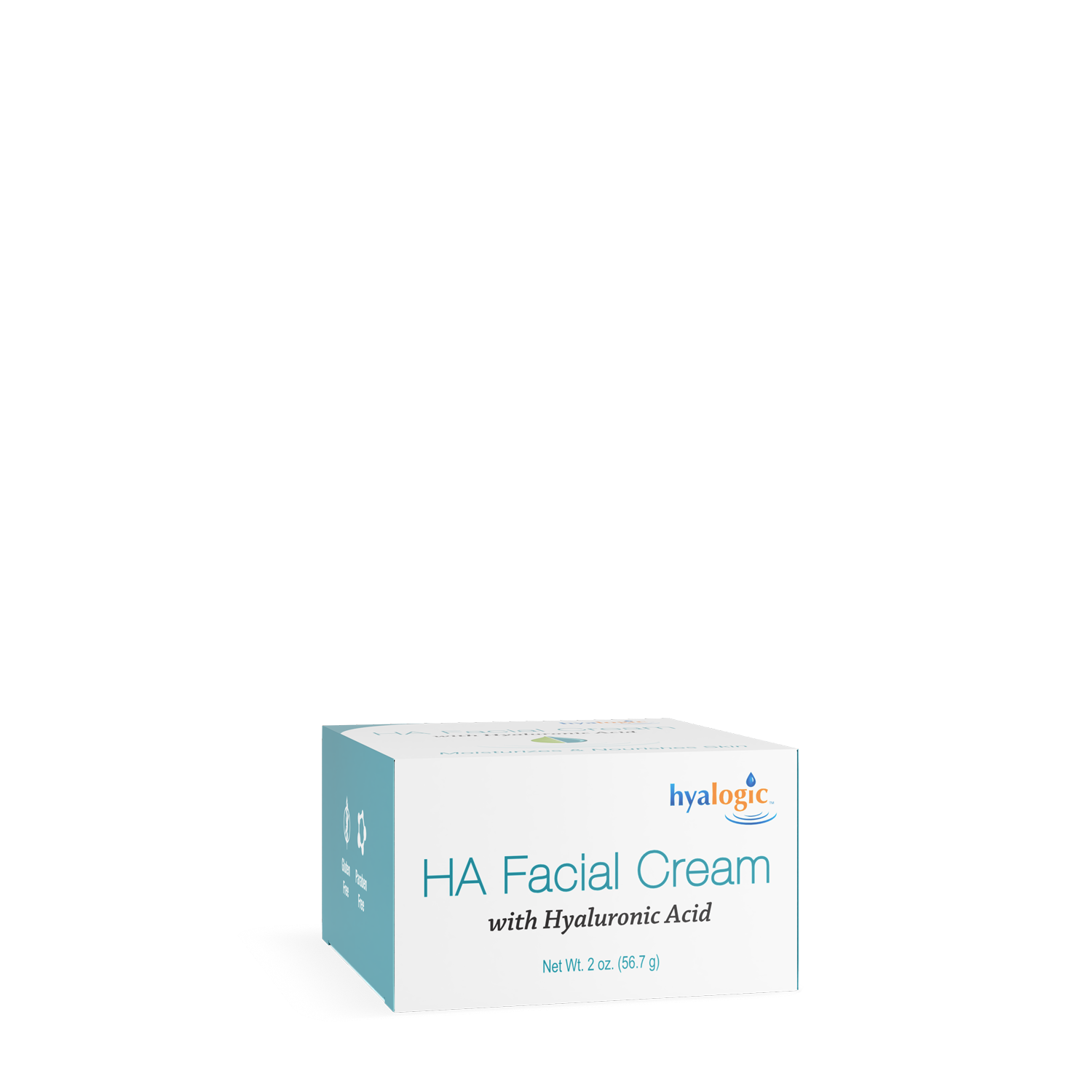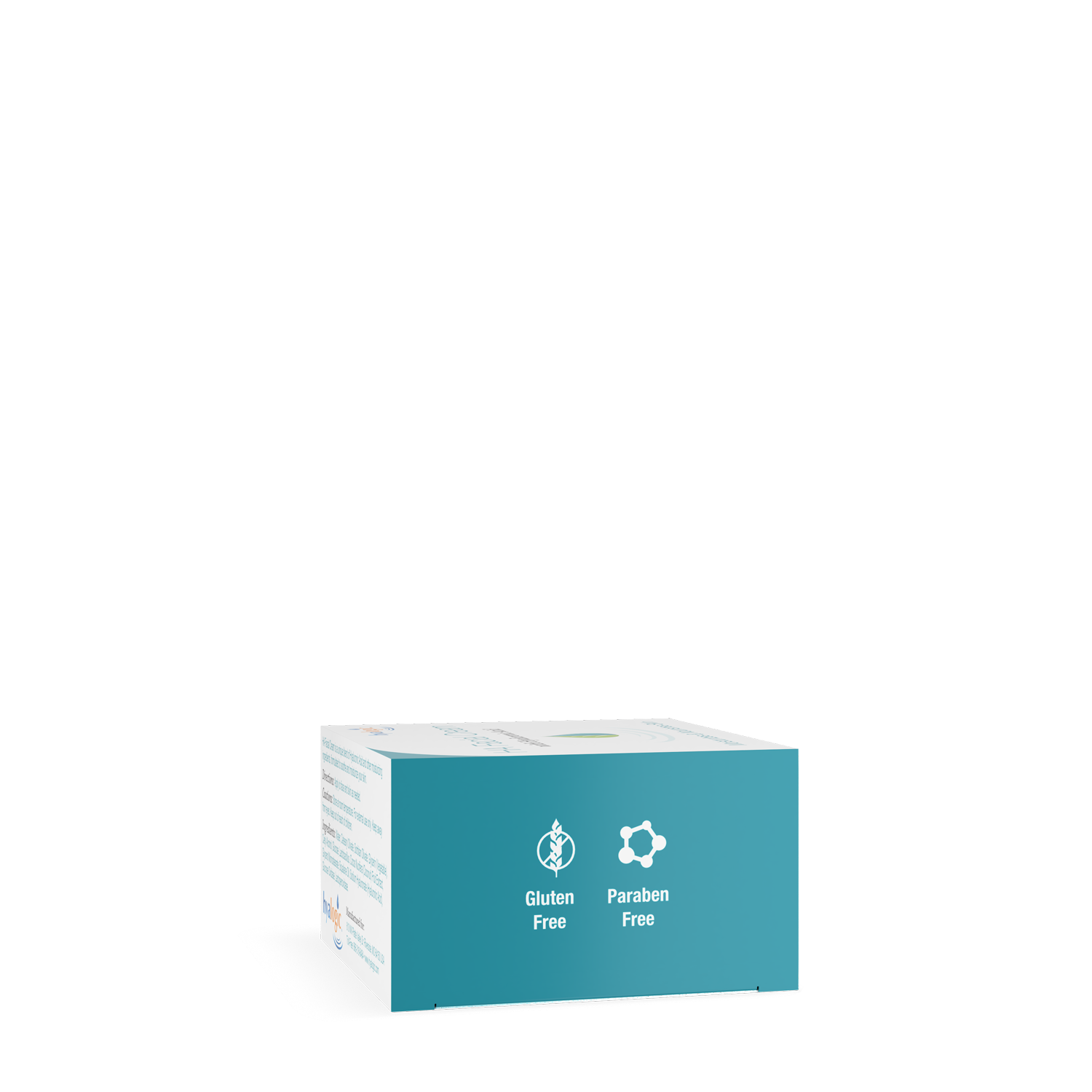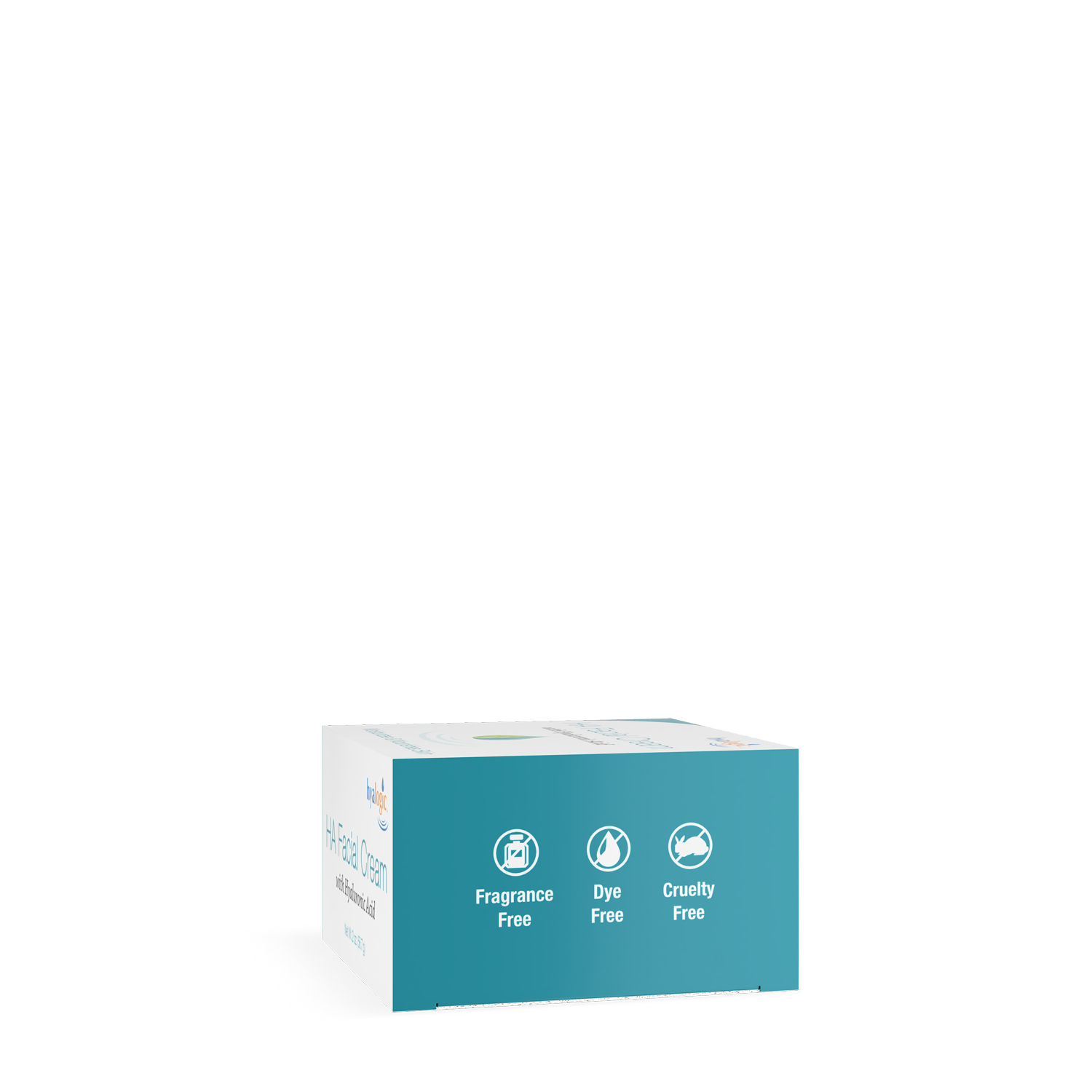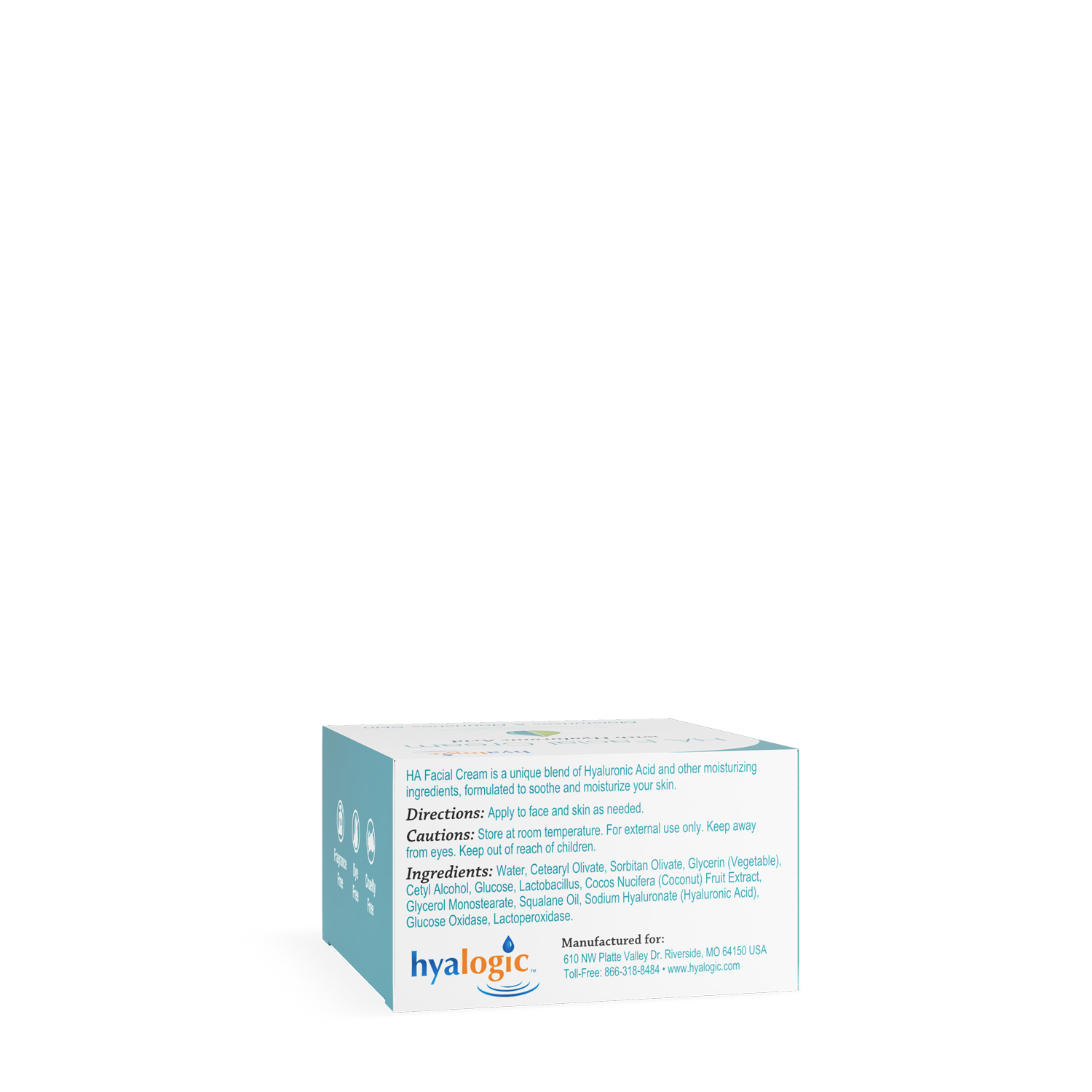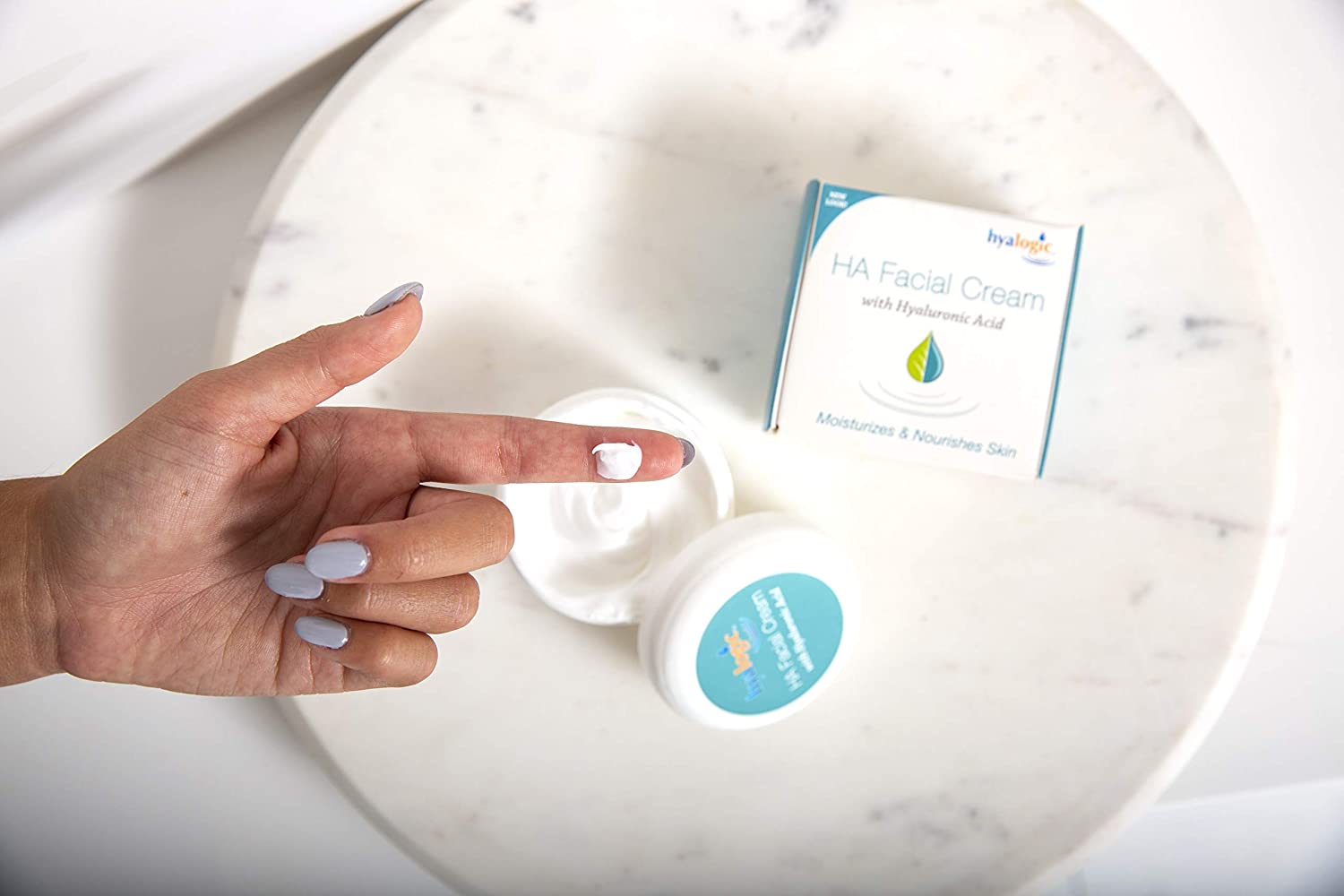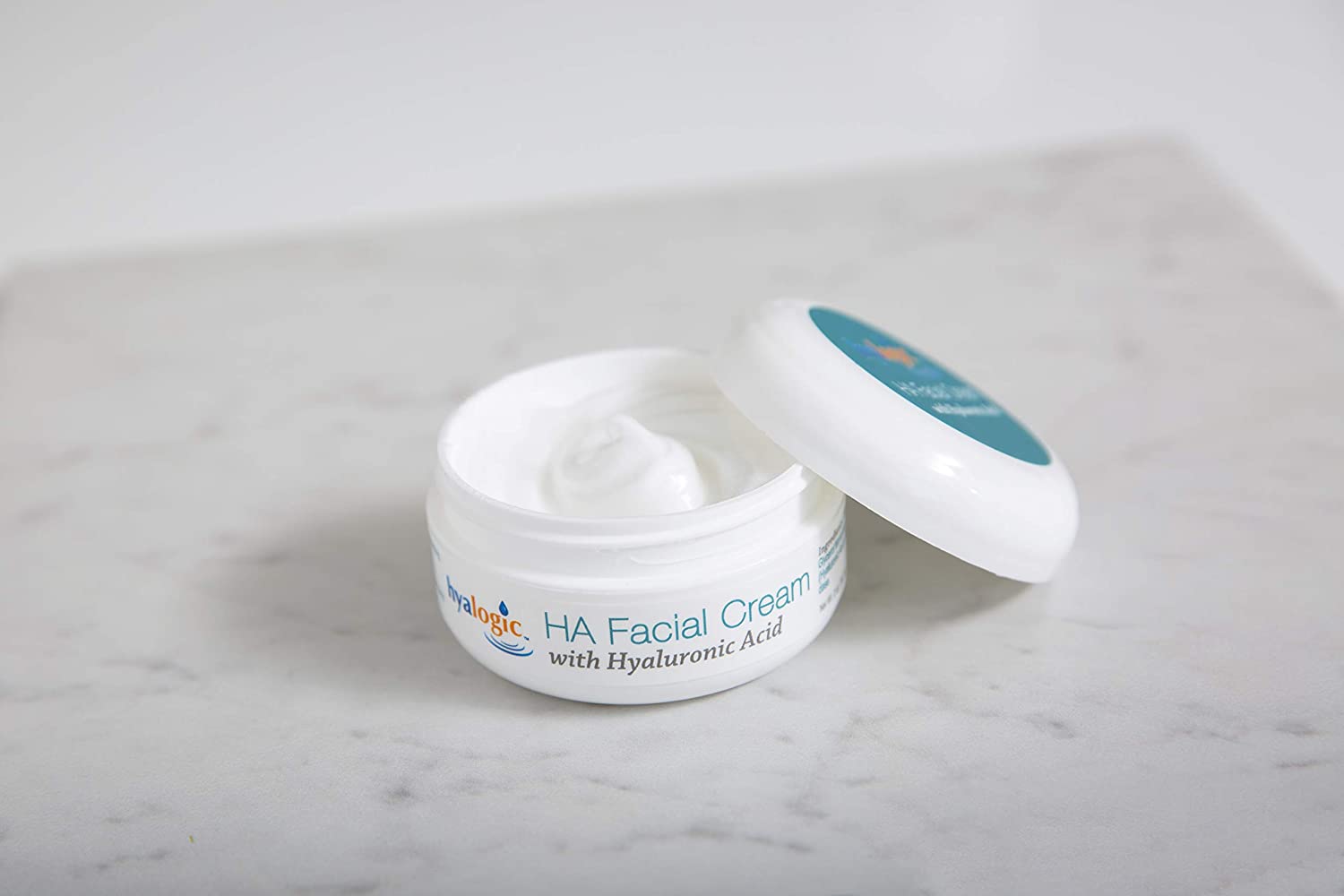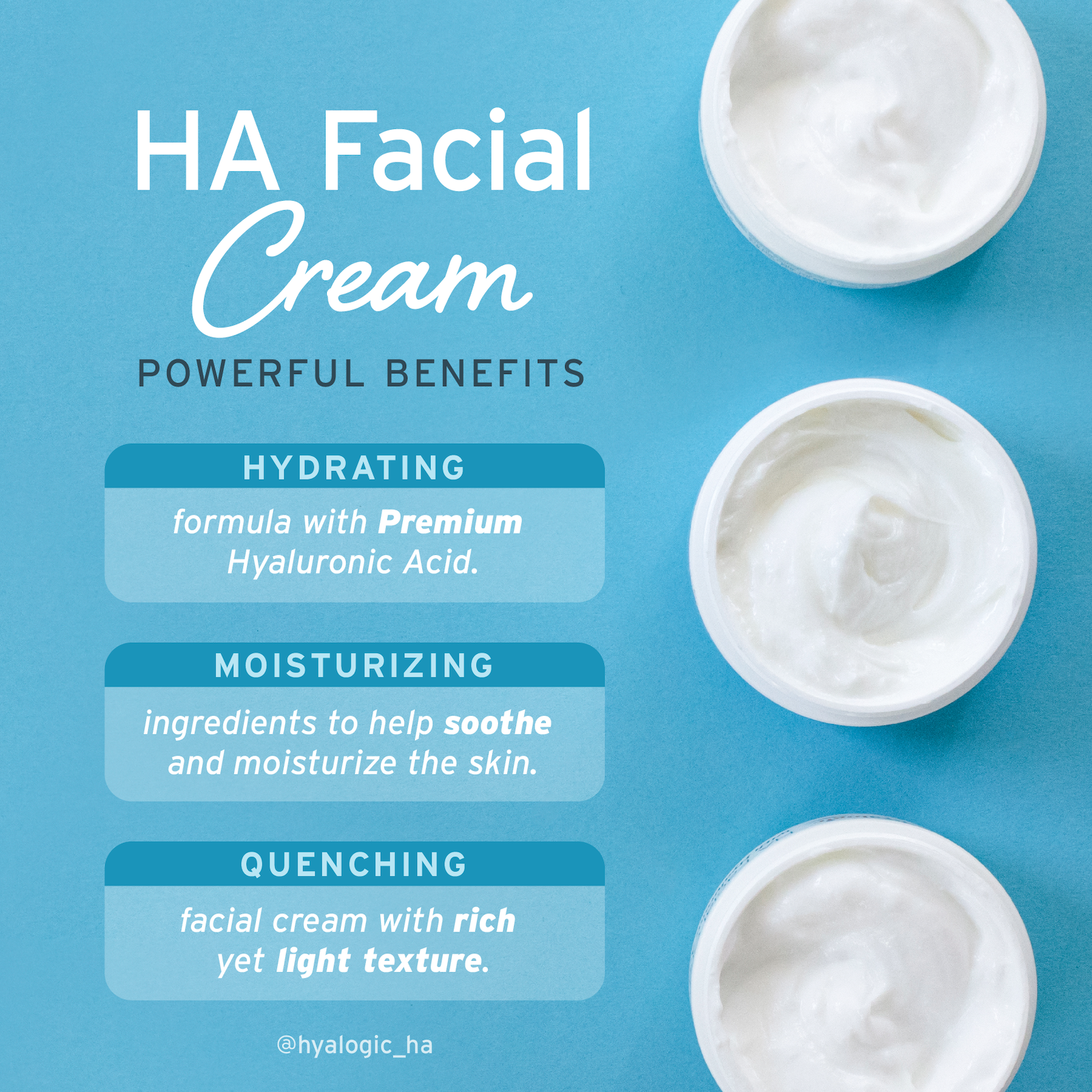 HA Facial Cream
Leave a Review
Hyalogic® ultra-hydrating HA Facial Cream is a unique blend of Hyaluronic Acid and other moisturizing ingredients, formulated to soothe and moisturize your skin. Feel that silky smooth, visibly hydrated skin appearance.
This non-greasy formula penetrates the skin without that oily after-feel and works great as a day cream and night cream. 
This is a natural humectant, with an ability to hold up to 1000x the moisture. With regular use, one can have softer, plumper, and smoother skin appearance. This HA Facial Cream is infused with a clean formula that helps replenish skin and deeply moisturizes all day long! 
This advanced hydrating HA Facial Cream is gentle and safe to use for those with oily, dry, and sensitive skin. It contains hydrating properties to help bring back skin's elasticity and vitality. Quick-absorbing, you'll love this HA Facial Cream because it contains NO parabens, dyes, synthetic fragrances, and harsh fillers. 
We believe in the shortest ingredient list possible. You don't need the entire periodic table to be effective, and we work tirelessly to include only the necessities.
Ingredients:
Water, Cetearyl Olivate, Sorbitan Olivate, Glycerin (Vegetable), Cetyl Alcohol, Glycerol Monostearate, Glucose, Lactobacillus, Cocos Nucifera (Coconut) Fruit Extract, Vegetable Squalane Oil, Sodium Hyaluronate (Hyaluronic Acid), Glucose Oxidase, Lactoperoxidase.
Directions: Apply to face and skin as needed.
Caution: Store at room temperature. For external use only. Keep away from eyes. Keep out of reach of children.
Restore & Replenish
Your Skin
HA Facial Cream is a rich yet light, quenching facial cream and uses the powerful hydrating benefits of Hyaluronic Acid (HA) to moisturize and support the skin. (2 ounces)
Useful
Frequently Asked Questions
Will HA Facial Cream clog my pores and cause breakouts?
No. Our facial cream is fragrance-free and does not contain mineral oil, petroleum, or other pore-clogging ingredients and can be used on all skin types.
Do I apply HA Facial Cream all over my face?
To lessen the appearance of fine lines and wrinkles, it should be applied only on the areas that need to be nourished.
Can I use HA Facial Cream with any of our serums?
Yes, many people have found that using the HA Facial Cream along with the serums gives them wonderful results.
Some of Our
Customer Favorites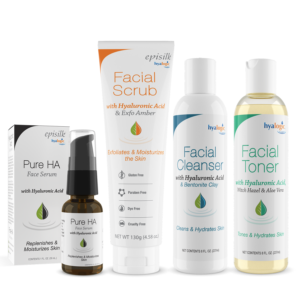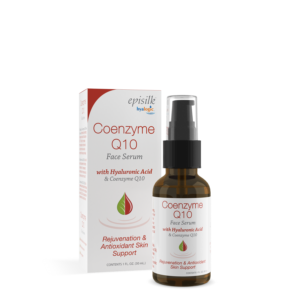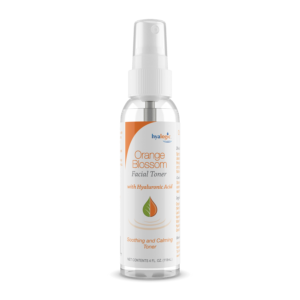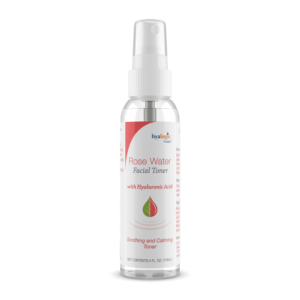 My daughter has struggled with skin issues her whole life. As she entered adulthood it was pretty controlled on her body but was still very noticeable on her face. We struggled for years to find a facial cream that worked. She also uses the facial scrub. These two products have been incredible for her. Its hard to find a facial cream that hydrates without clogging my pores which always leads to breakouts. I'm so excited that I've found this cream! It leaves my skin feeling so soft and hydrated and not a single breakout is to be seen! I really love this face cream. I use it every night and it does wonders. My skin is so much softer and smoother. I notice a difference when I don't use it, so I guess I have to say I just can't live without it. I'm also happy this cream is unscented because my skin is really sensitive. I have dry and sensitive skin. This moisturizer is a cream but I don't think it's thick or greasy. It's actually lightweight for my face, however it's very moisturizing. It really surprised me and I love it. It's perfect for the Summer, I'm not sure if it'll be good for the winter but my face has been loving it so I will repurchase. My husband also uses it and his skin type is normal. Amazing product! No reaction or redness. Worth a try. I am obsessed with this facial cream. The texture is so rich and amazing. You'd think it would leave your face greasy or clog your pores because of how rich the texture is, but it actually completely absorbs into your skin and leaves it feeling extremely hydrated within about 10 seconds. There's no sticky or greasy residue. I highly recommend this facial cream! I started using this product about a month ago. It has been a but of a surprise on several fronts. First it is not oily or greasy it has a nice texture to it tga is absorbed quickly into the skin. Secondly once it's on I can apply additional products on top of it tga also enhance my skin. The thing I like most is the tightness that I feel in my skin once it's absorbed. It's like a soft touchable skin texture and yet refreshed looking. It's worth trying if you would like great looking skin and a younger look. The last thing I really like us that a little of thus goes a long way. That makes it a great value. The HA Hydrating Cream is a new experience for me. I've been using it for a week and love it! Since I have normal skin and dry in certain spots, I use a lot of moisturizers (especially during the winter). First I'm applying the HA Hydrating cream and let it dry. Then, I'm using another moisturizer in the drier area. Last, I apply my makeup foundation. This past week I've been getting a few compliments on the glow of my face. I'm hooked and will keep ordering this product! A fantastic purchase. I have been using HA Facial Cream for a few months. I have always used a facial cream or lotion before applying my foundation. This HA facial cream goes on thicker than a lotion but absorbs into my skin very quickly. My foundation seems to look better because I have this hydrated base. I don't use cheap make-up so this is not the reason why my make-up looks better. It also lasts along time. It isn't greasy and does absorb quickly. When I run out, I will want more.
Stay Hydrated
Latest Tips
When Columbia University scientists Karl Meyer and John Palmer first discovered hyaluronic acid (HA) in 1934, they could scarcely have... Healthy, youthful looking hair relies on ample hydration, both in the hair itself and in the scalp where the hair... Ageless beauty has long been the Holy Grail of the cosmetics industry. Just a quick glance online reveals the abundance...