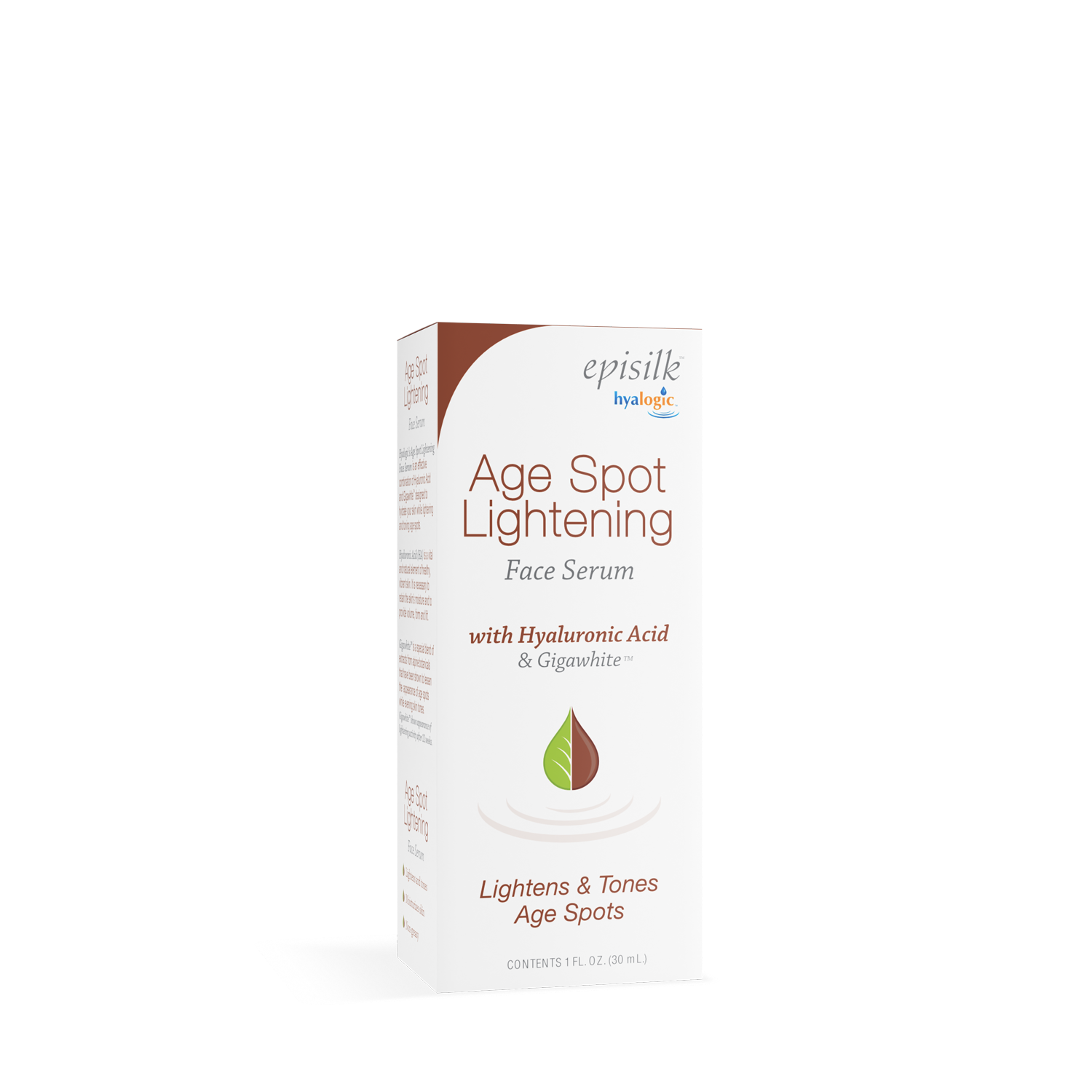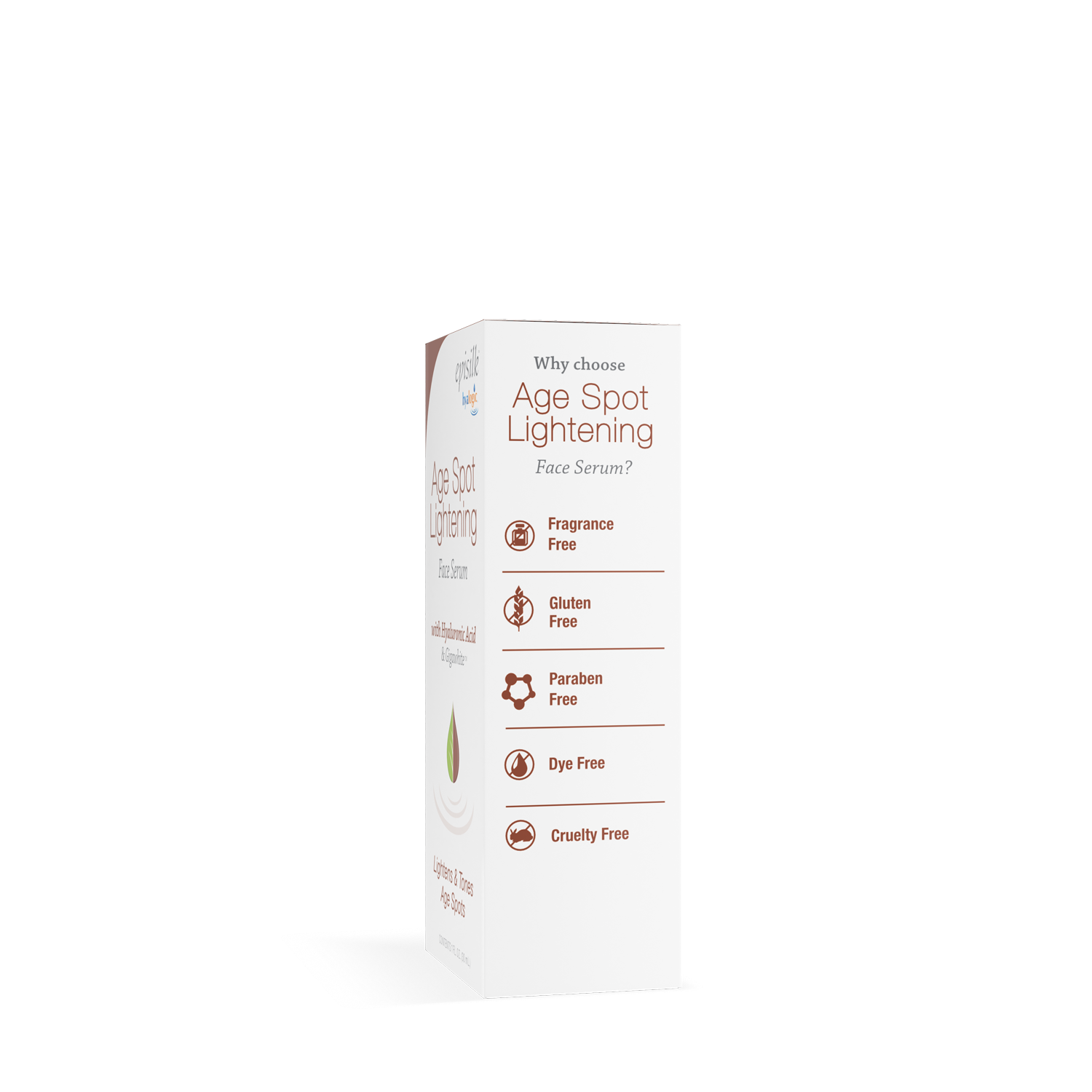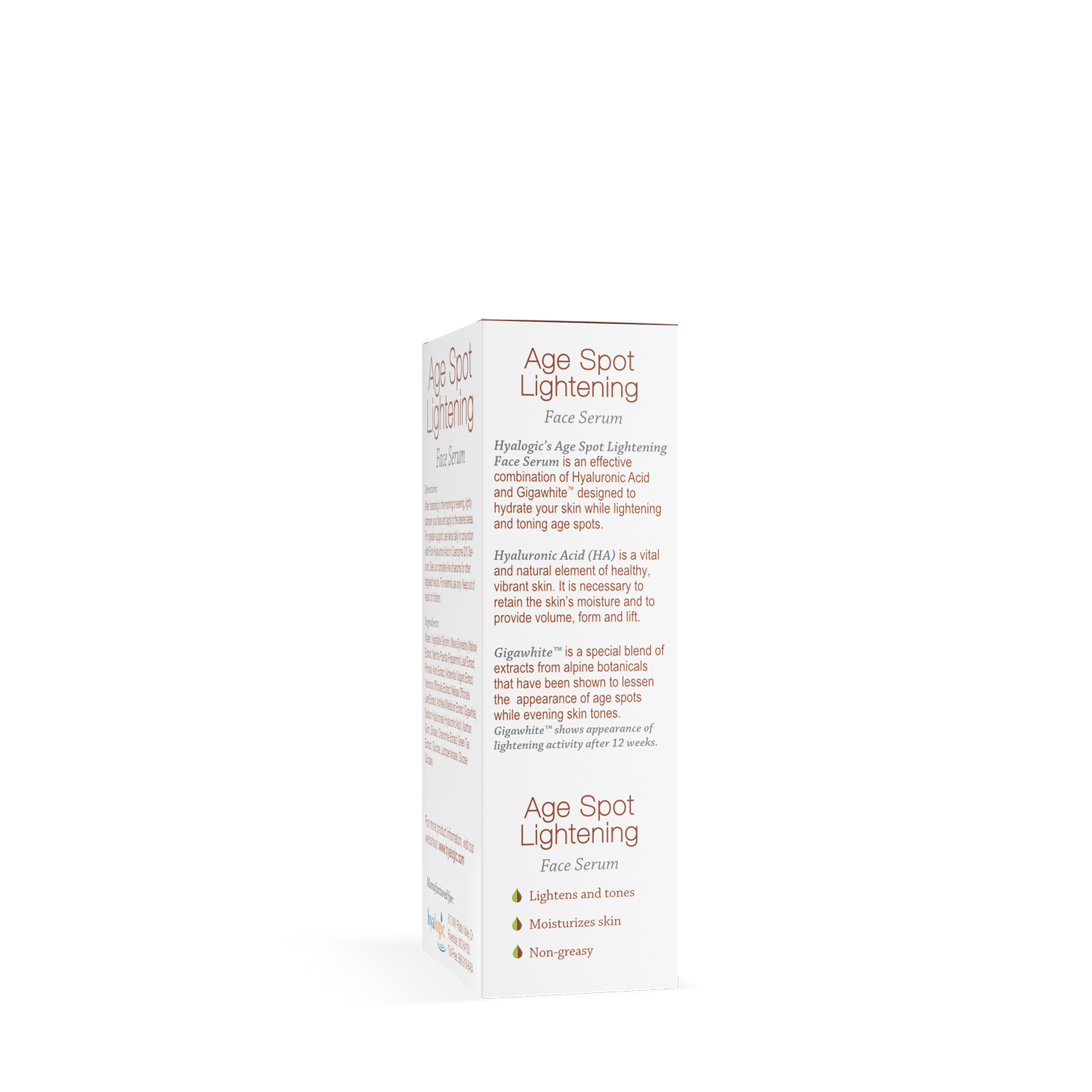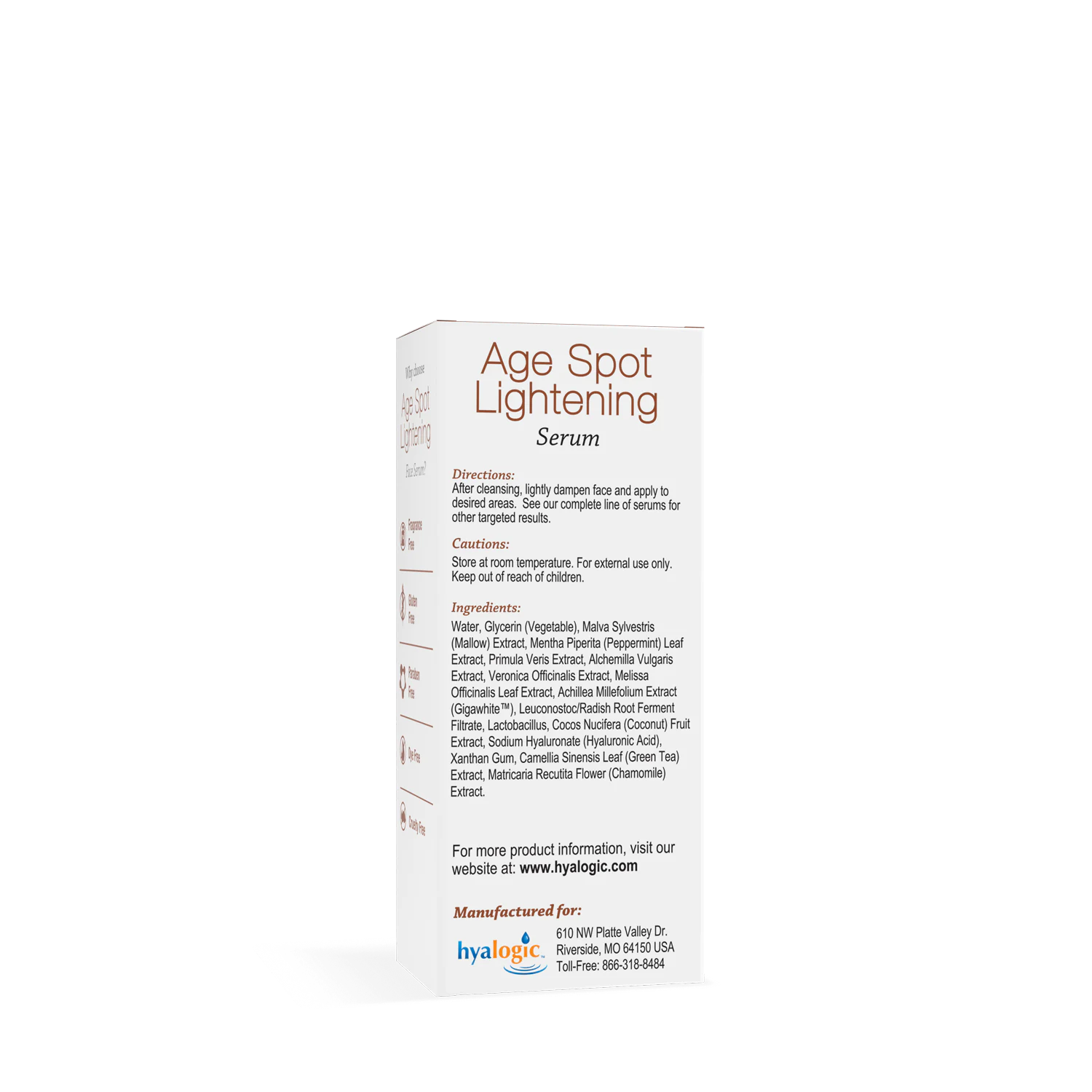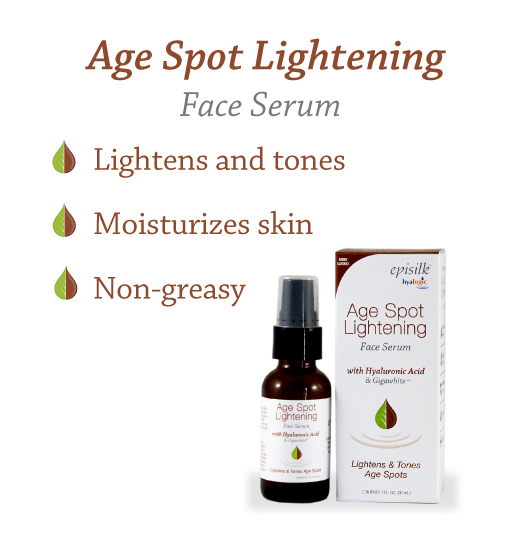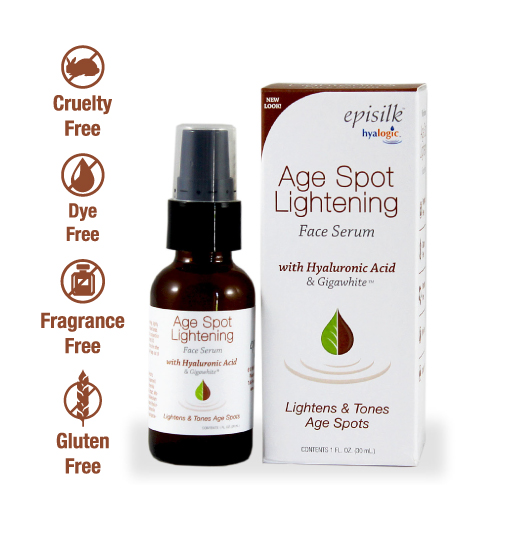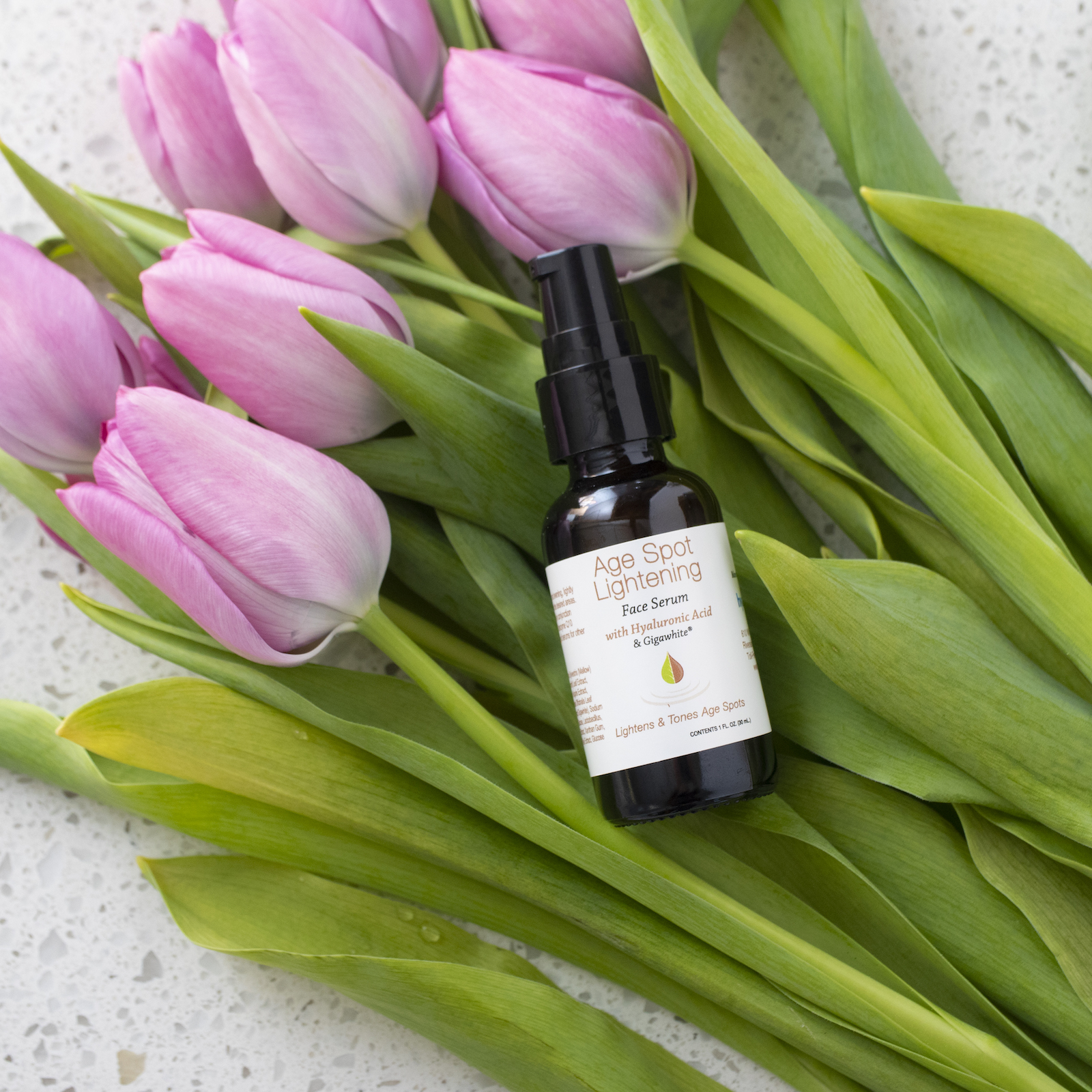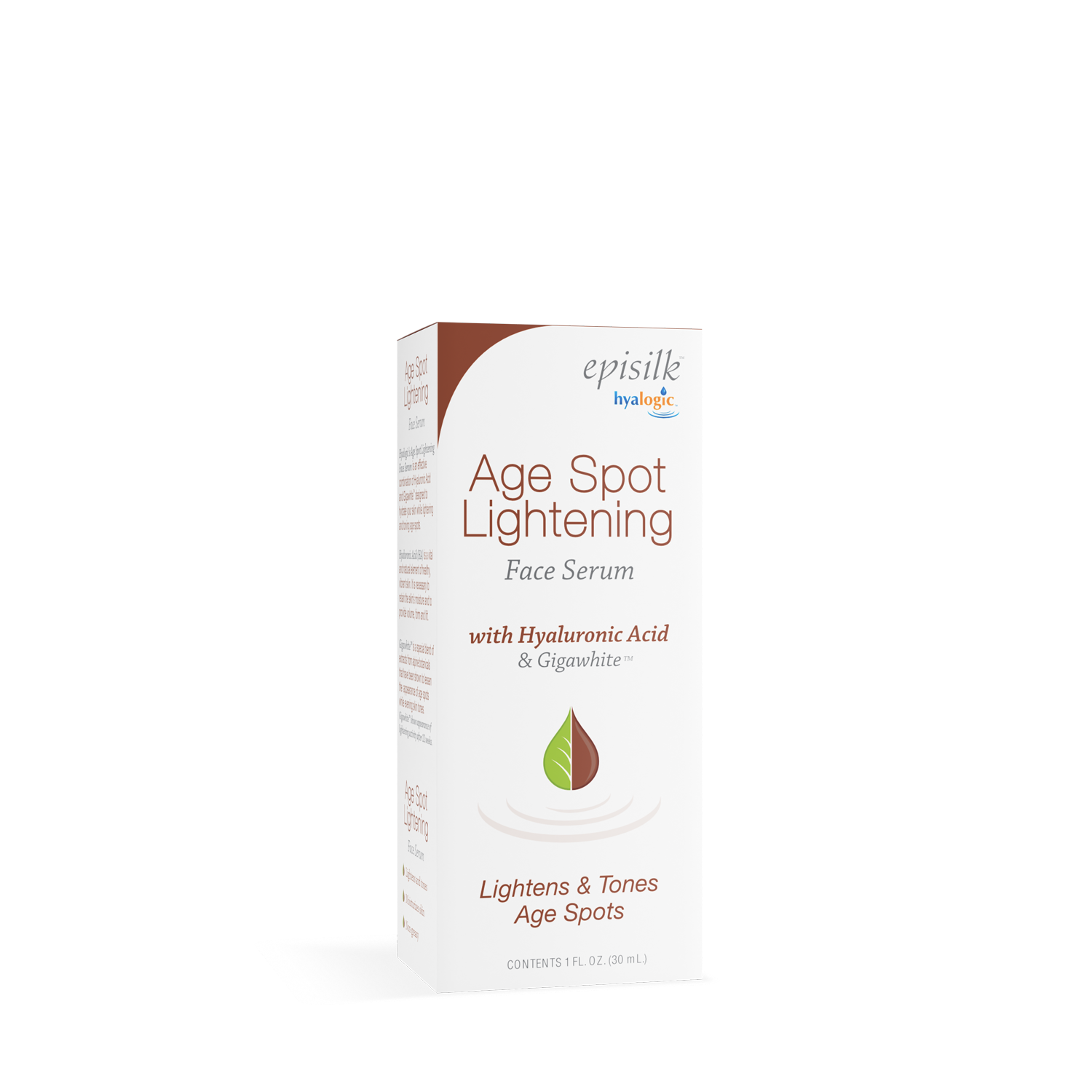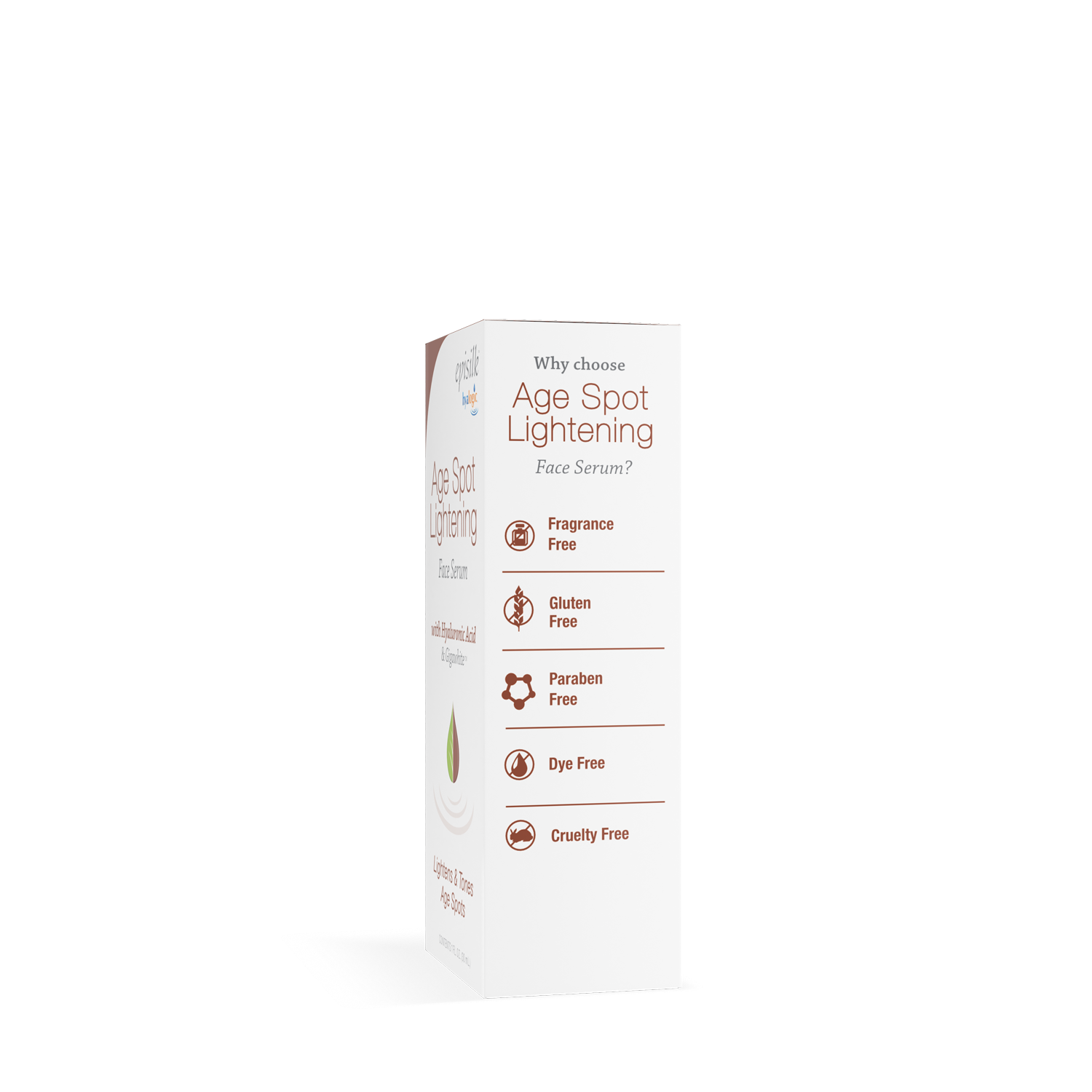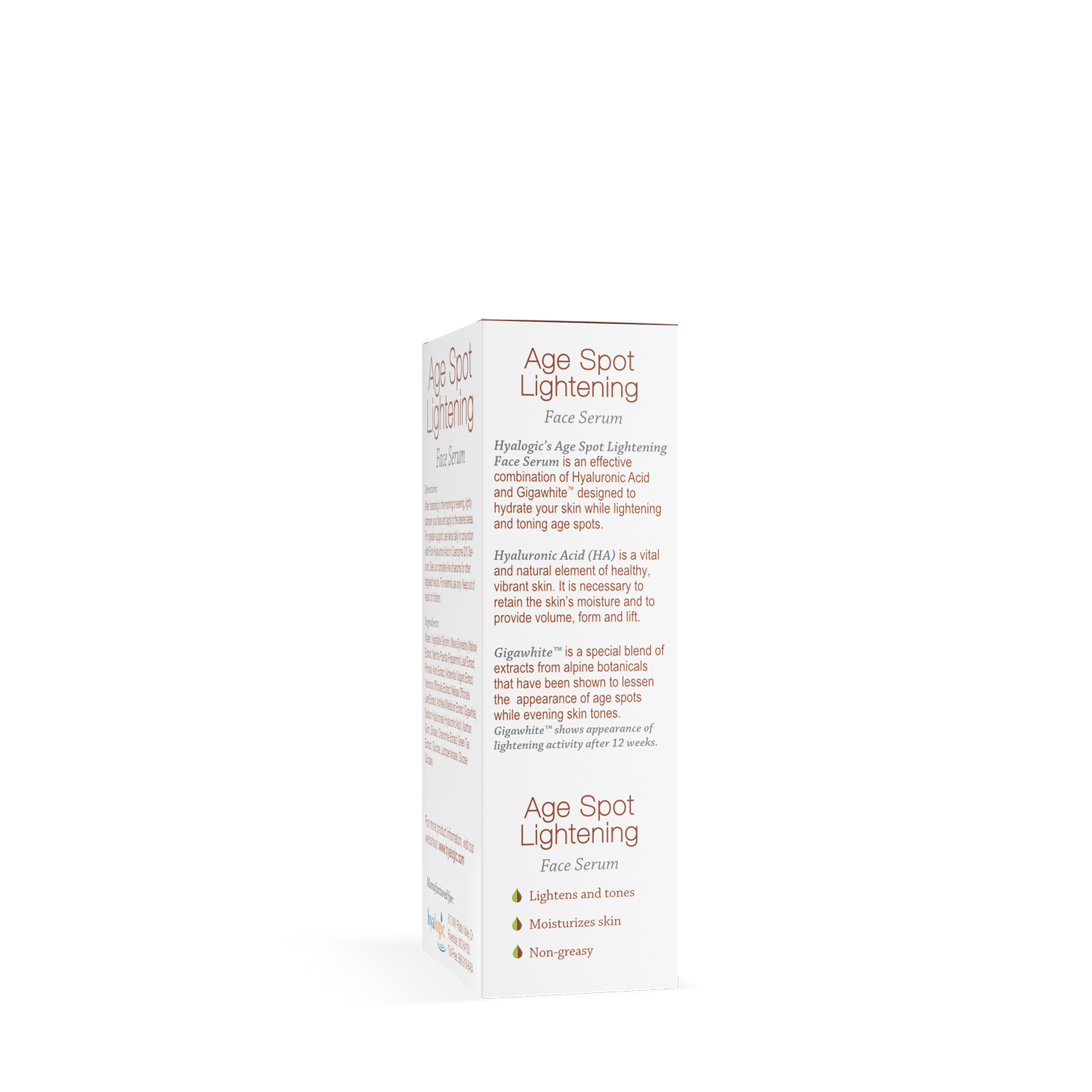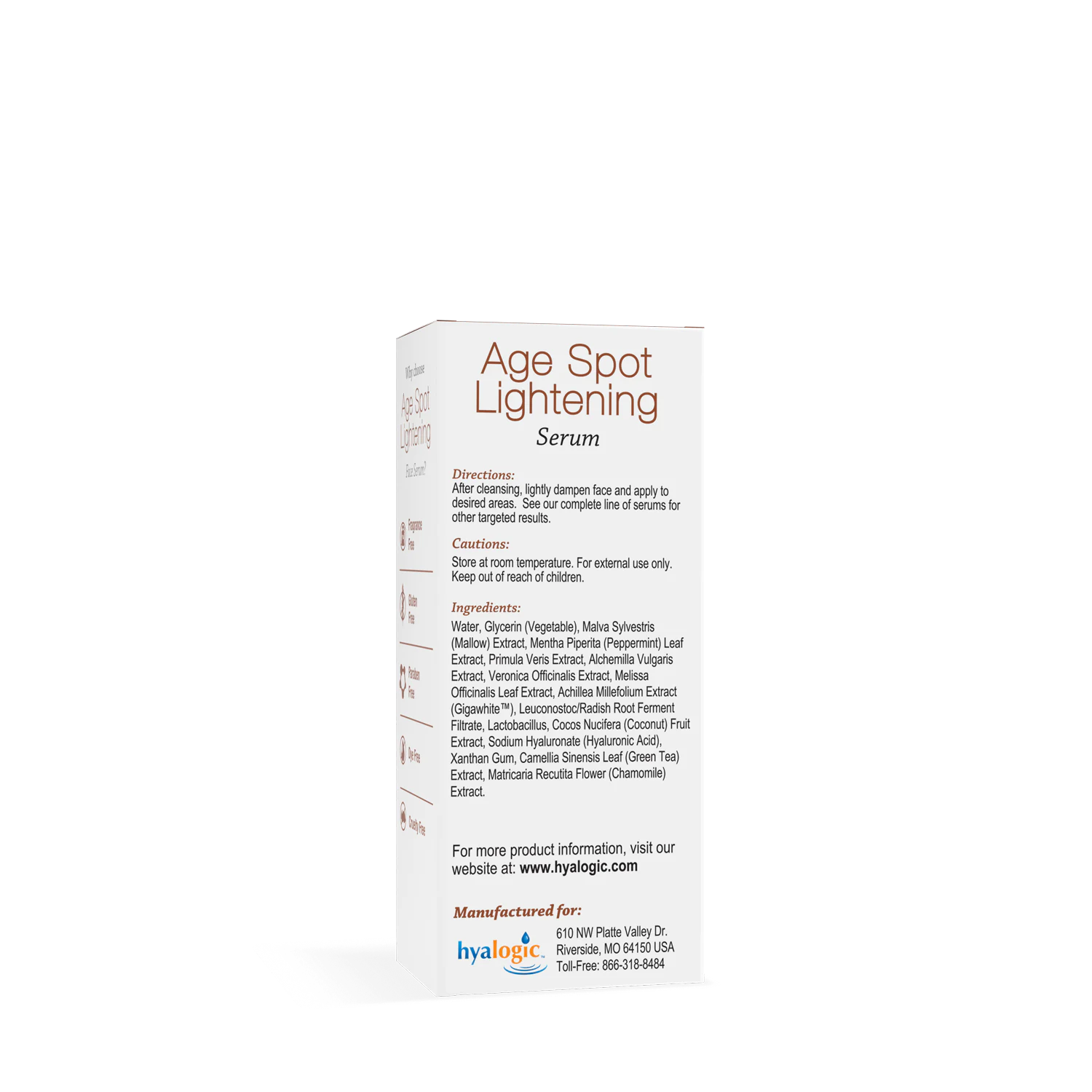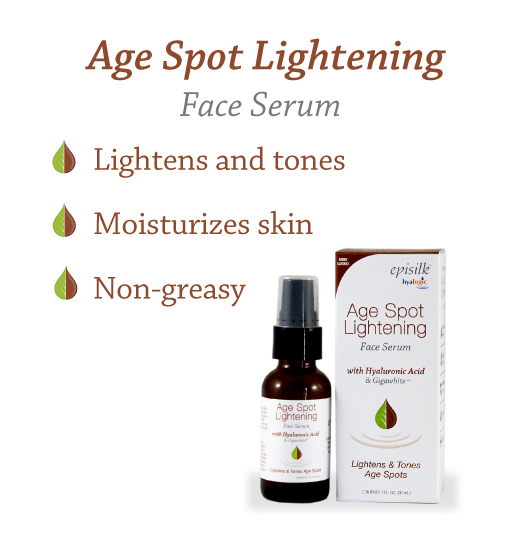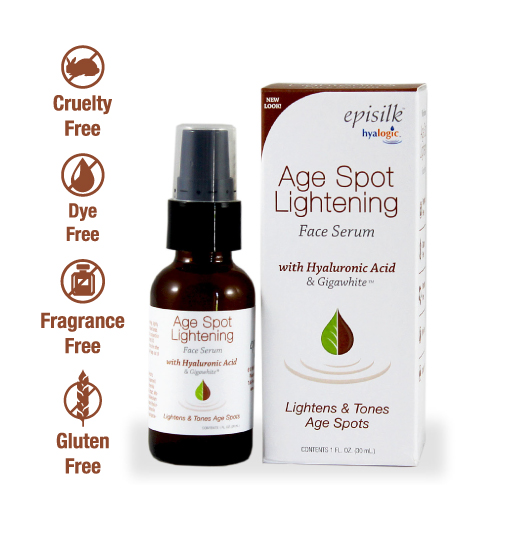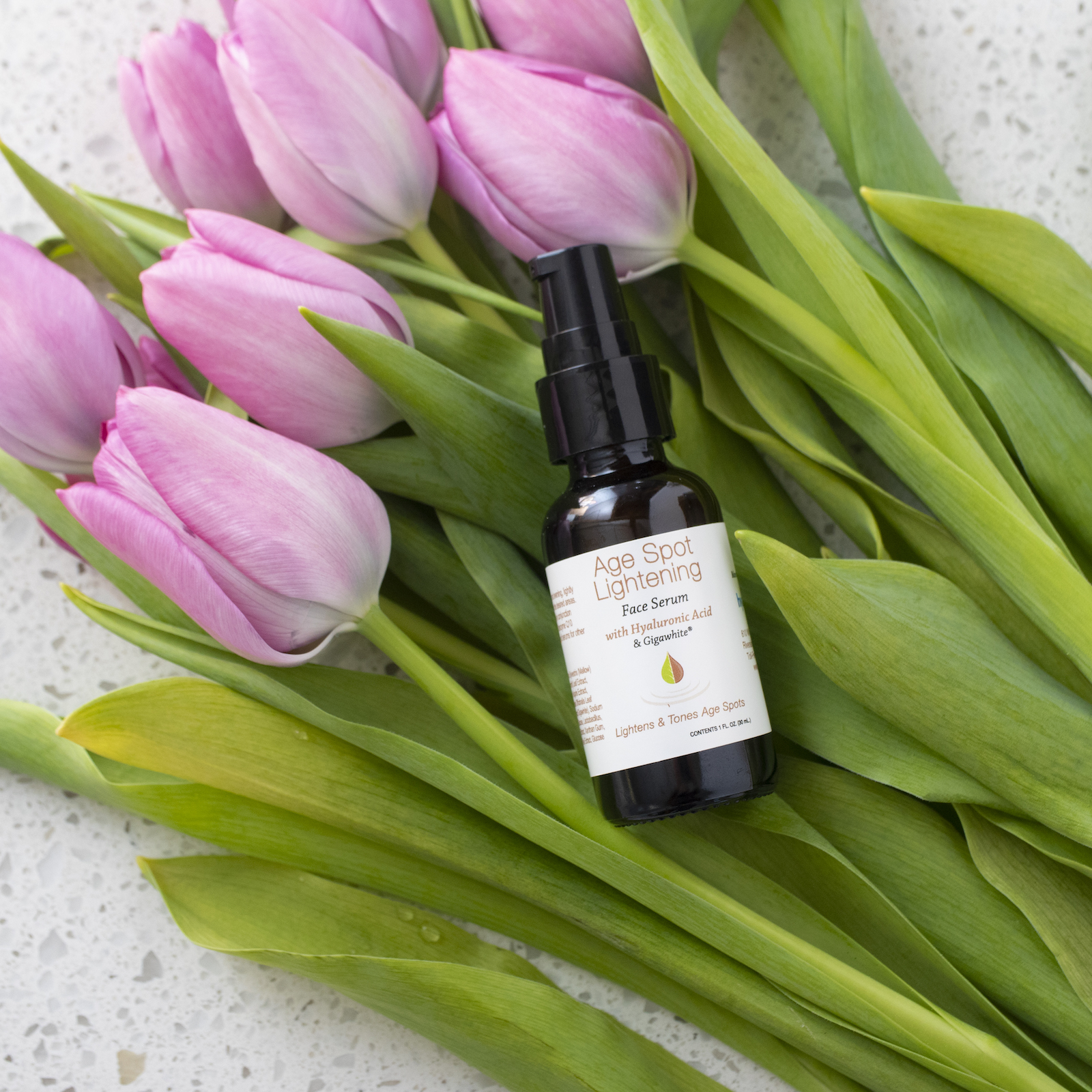 Age Spot Serum
Leave a Review
Hyalogic®'s Age Spot Face Serum is a combination of Hyaluronic Acid and Gigawhite™ designed to hydrate your skin while lightening the appearance of age spots. Soothe, nourish and rejuvenate your skin while lightening the appearance of age spots.
We believe in the shortest ingredient list possible. You don't need the entire periodic table to be effective, and we work tirelessly to include only the necessities.
Ingredients:
Water, Glycerin (Vegetable), Malva Sylvestris (Mallow) Extract, Mentha Piperita (Peppermint) Leaf Extract, Primula Veris Extract, Alchemilla Vulgaris Extract, Veronica Officinalis Extract, Melissa Officinalis Leaf Extract, Achillea Millefolium Extract (Gigawhite™), Leuconostoc/Radish Root Ferment Filtrate, Lactobacillus, Cocos Nucifera (Coconut) Fruit Extract, Sodium Hyaluronate (Hyaluronic Acid), Xanthan Gum, Camellia Sinensis Leaf (Green Tea) Extract, Matricaria Recutita Flower (Chamomile) Extract.
Directions: After cleansing in the morning and evening, lightly dampen your face and apply to the desired areas.
Caution: For external use only. Keep out of reach of children.
Lessen the Appearance
Of Your Age-Spots
Age Spot Lightening Serum (ASL) uses a combination of Hyaluronic Acid and Gigawhite™, and is designed to hydrate and soothe your skin, while lessening the appearance of age spots. (1 fl ounce)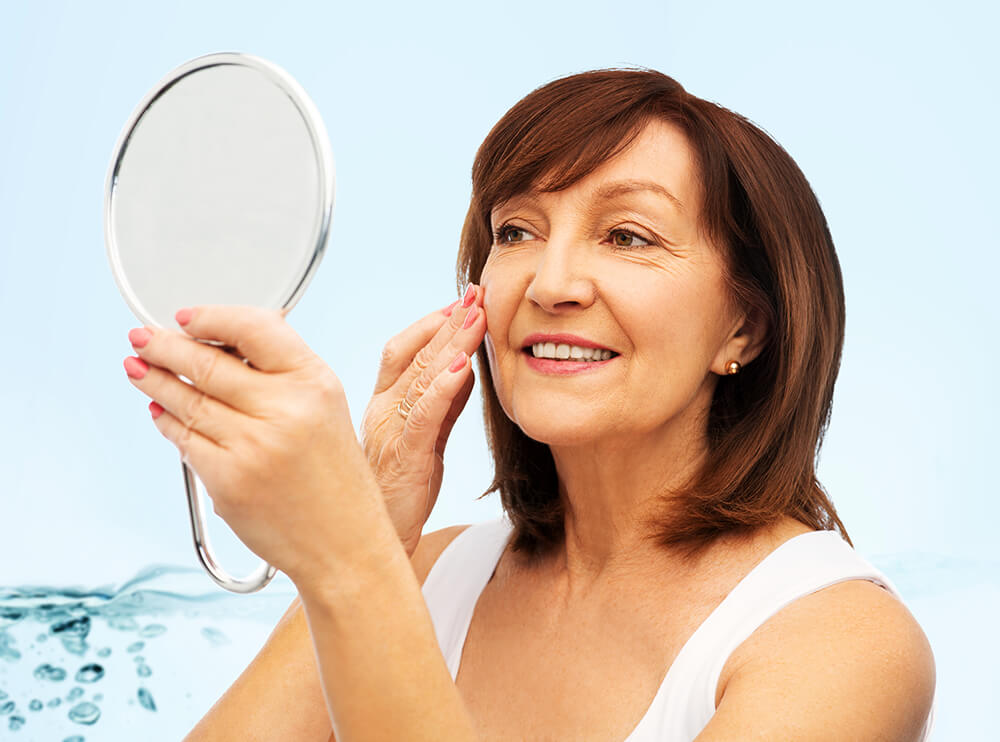 Useful
Frequently Asked Questions
What is Gigawhite™?
Gigawhite™ is a special blend of extracts from alpine botanicals that have been studied to lessen the appearance of age spots and uneven skin tones.
Can I use ASL Serum with your other serums, like the FRS?
Yes, you can use any of our serums in conjunction with any of our other products. Many people find these serums to be helpful in certain targeted areas of their skincare regimen, while some are great for overall use, like the Q10 and PHA Serums.
Can I use these serums with make-up?
Yes,  a few minutes after application one can apply make-up without worry of it smudging or peeling off.
Some of Our
Customer Favorites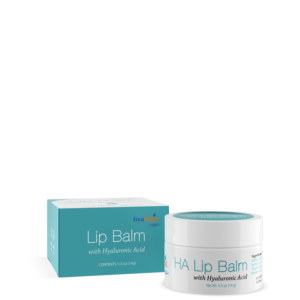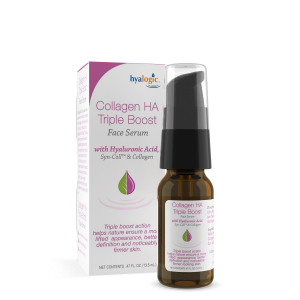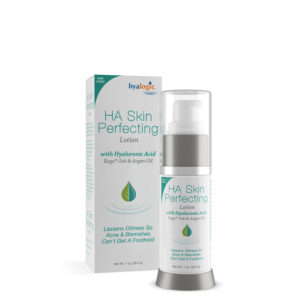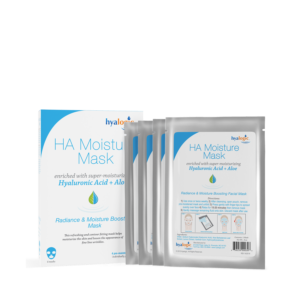 Never have I ever bought a product that actually worked!!! The difference in my skin is day and night. My skin is so even. I'm olive complexion and had some brown spots and just overall unevenness over my face. My face is so smooth and clear now. I'm not kidding I stare at my face and can't believe the change. I sent a photo to my mother and she noticed how even it looked. Forever customer for this product. Have some sun-kissed brown spots on my face. I have been using this for about a month religiously. They are appearing lighter. Not sure if this will make the disappear but I am happy so far. I have used this diligently for 60 days. it absolutely works. It lessened the appearance of a noticeable spot on my temple. I am very pleased. Love this products. Works great for me!
Stay Hydrated
Latest Tips
When Columbia University scientists Karl Meyer and John Palmer first discovered hyaluronic acid (HA) in 1934, they could scarcely have... Healthy, youthful looking hair relies on ample hydration, both in the hair itself and in the scalp where the hair... Ageless beauty has long been the Holy Grail of the cosmetics industry. Just a quick glance online reveals the abundance...