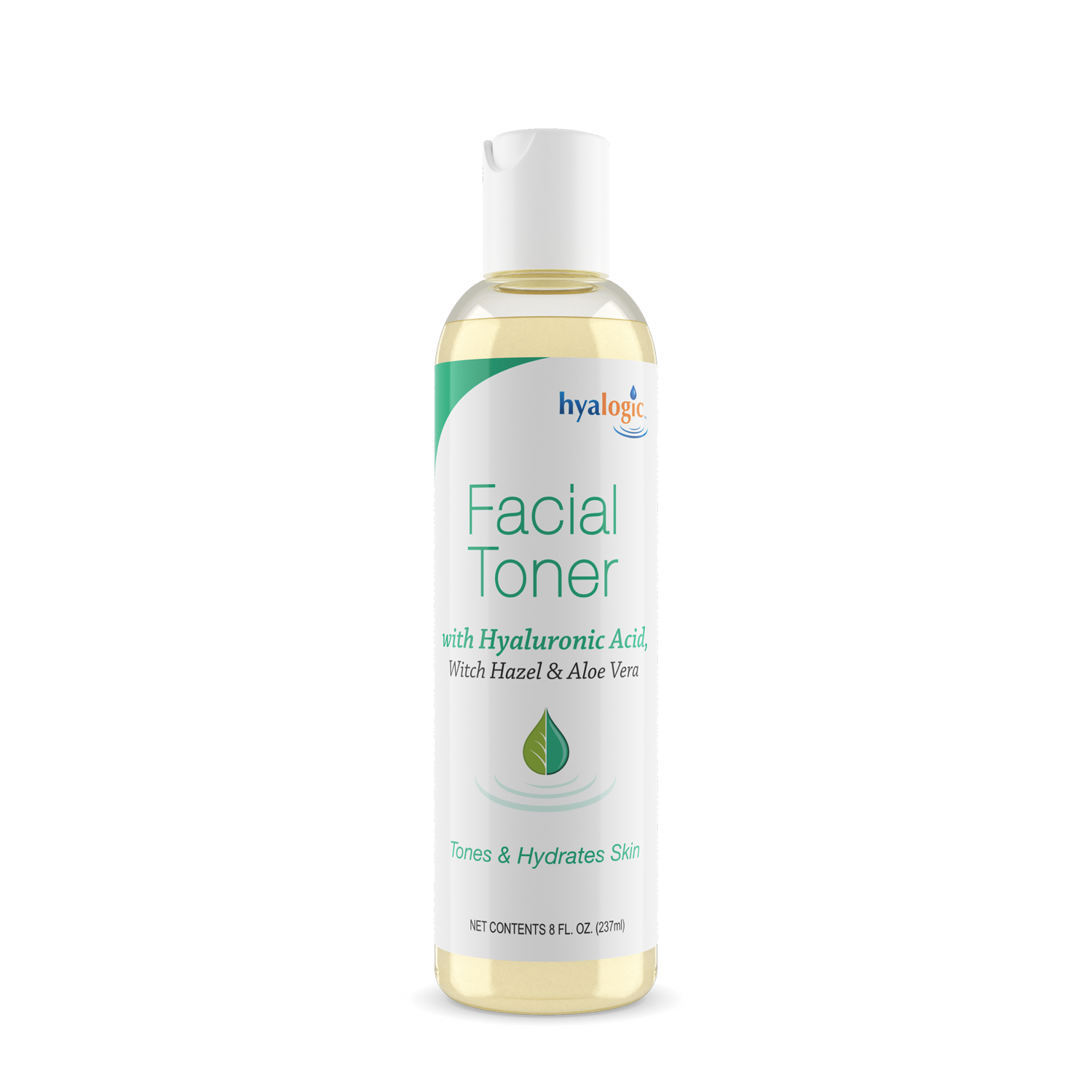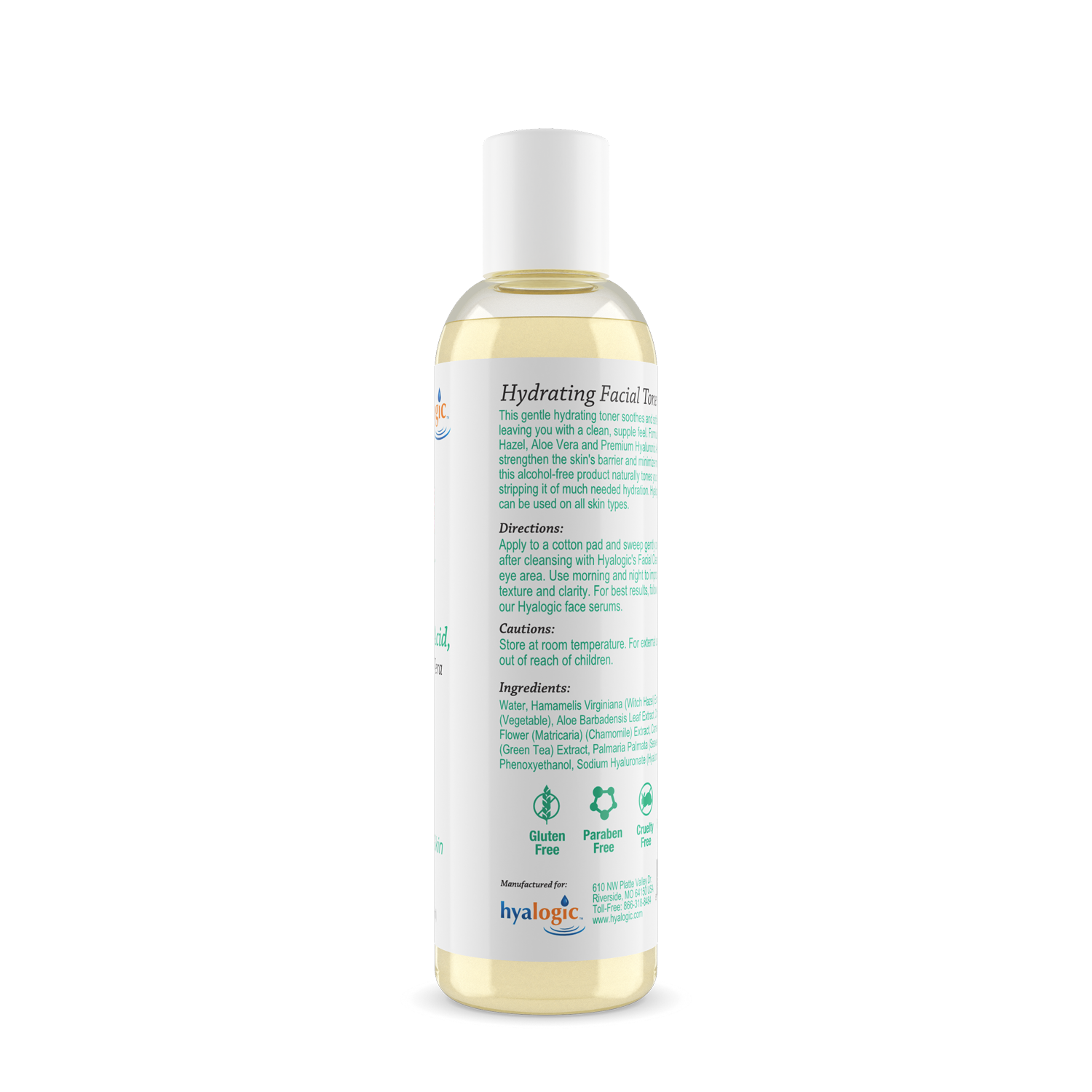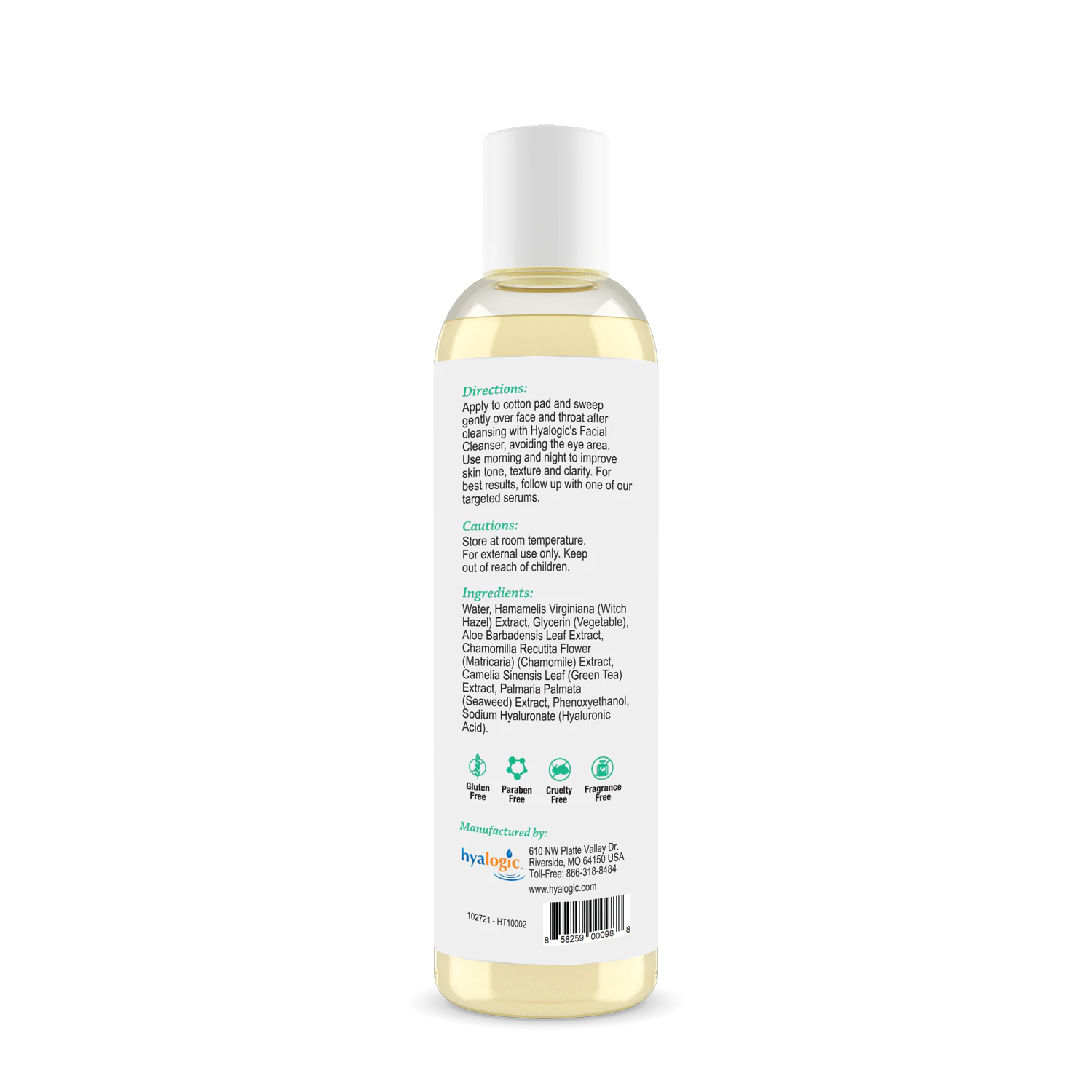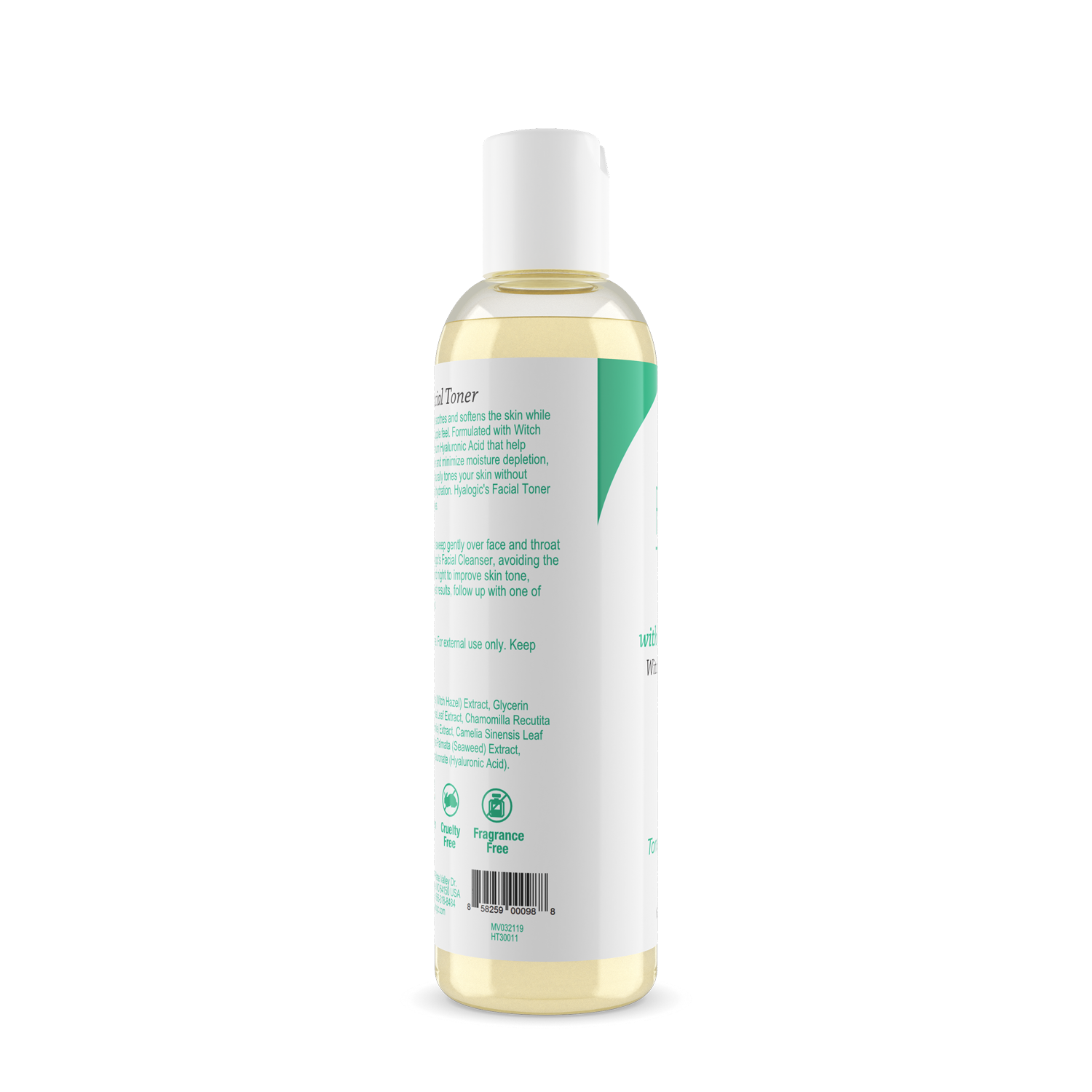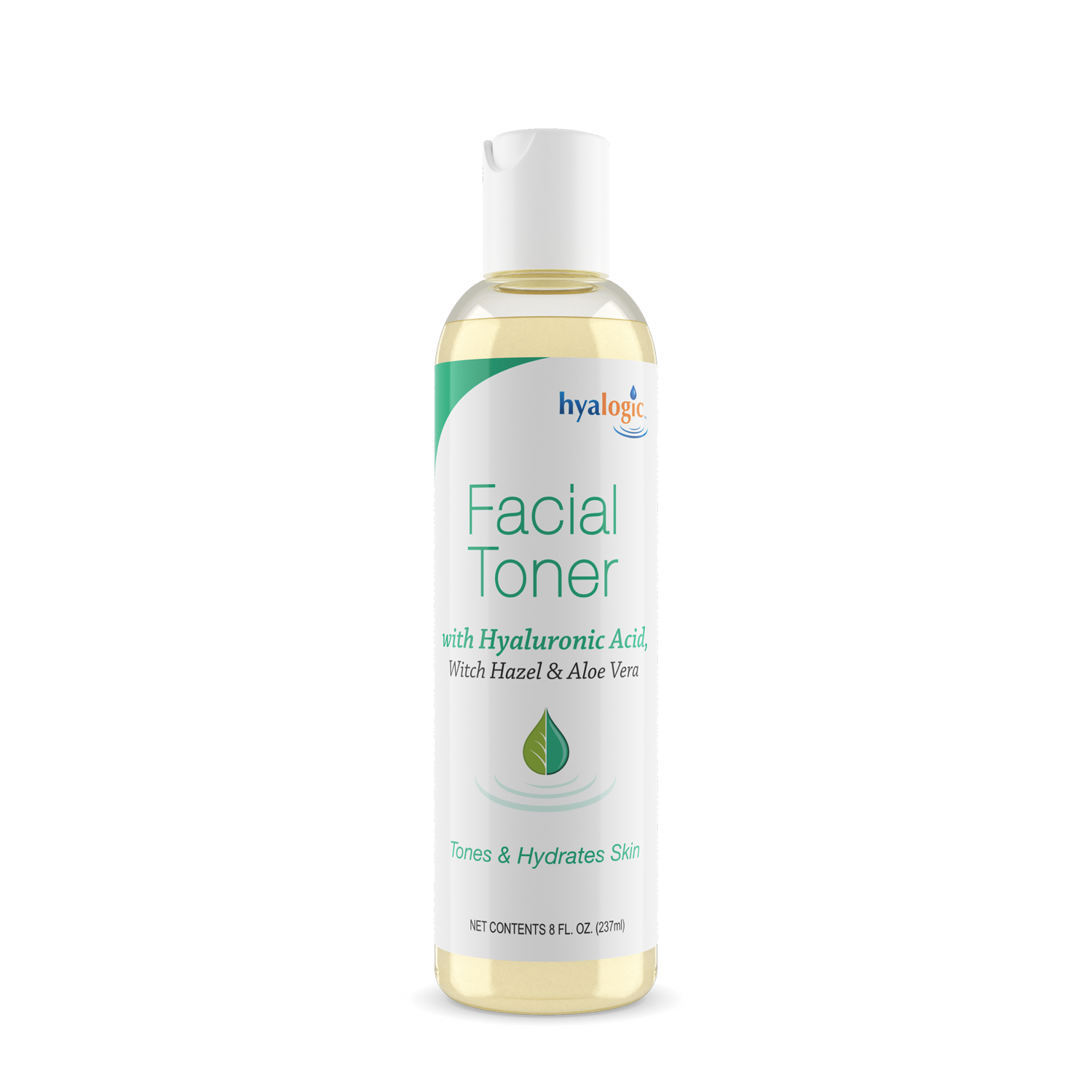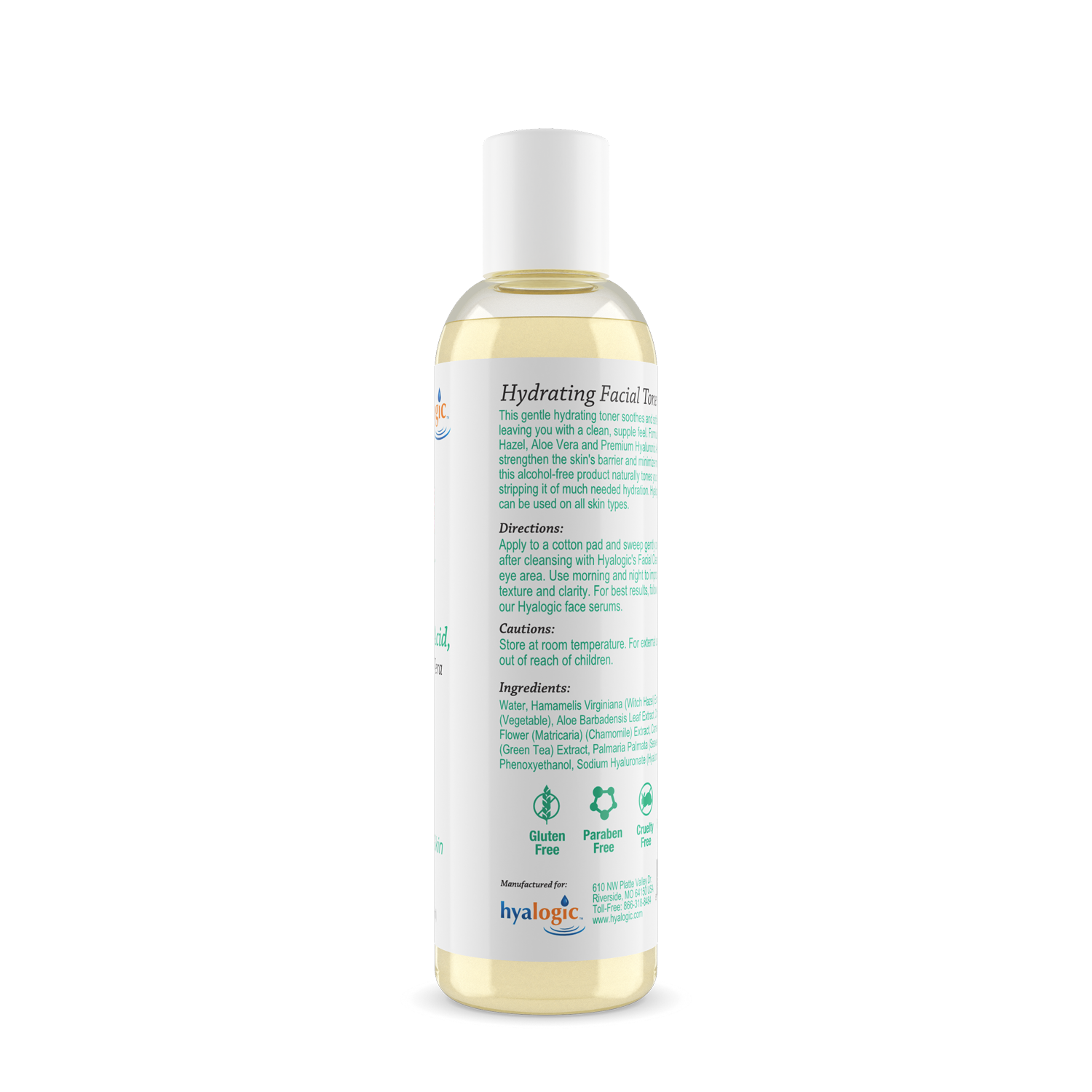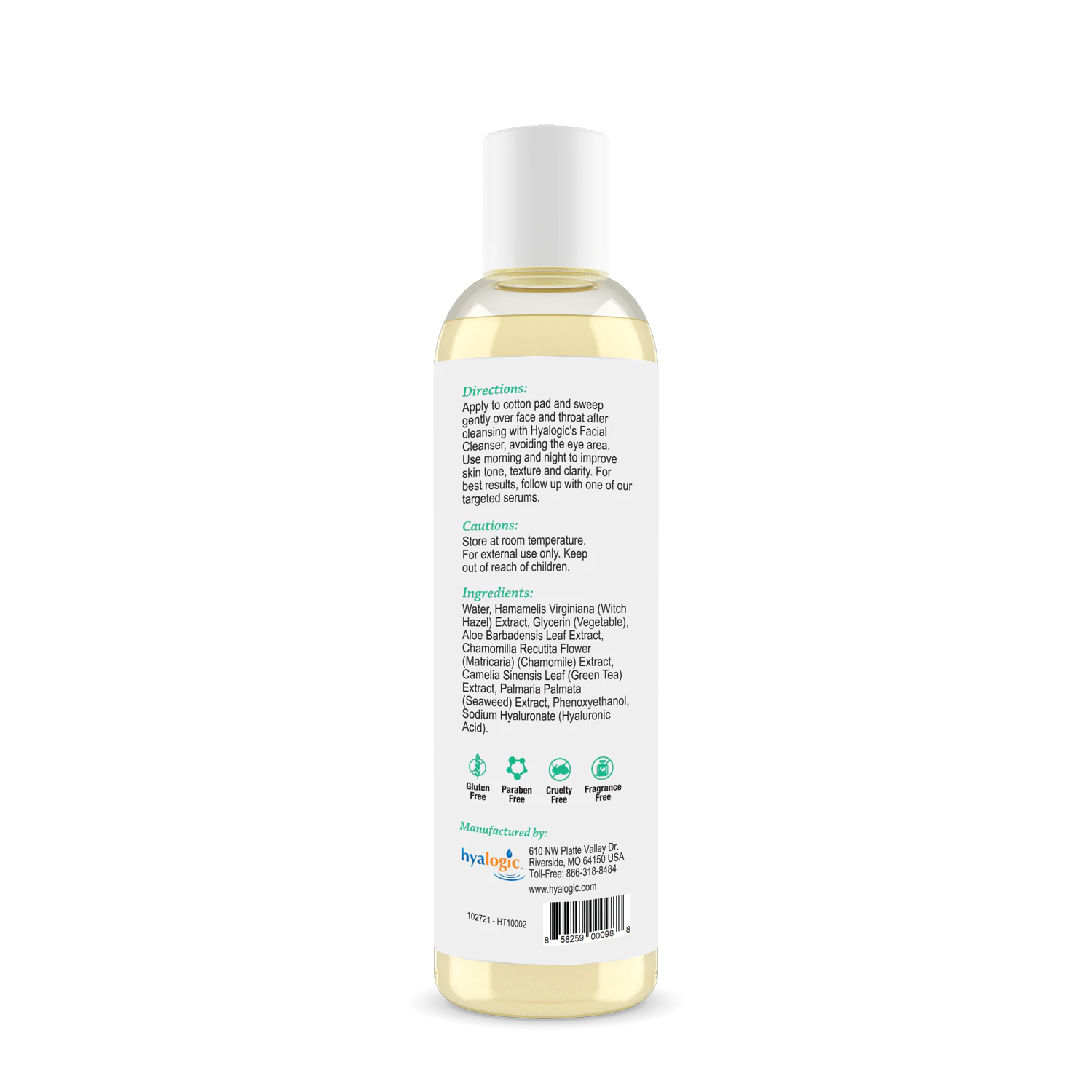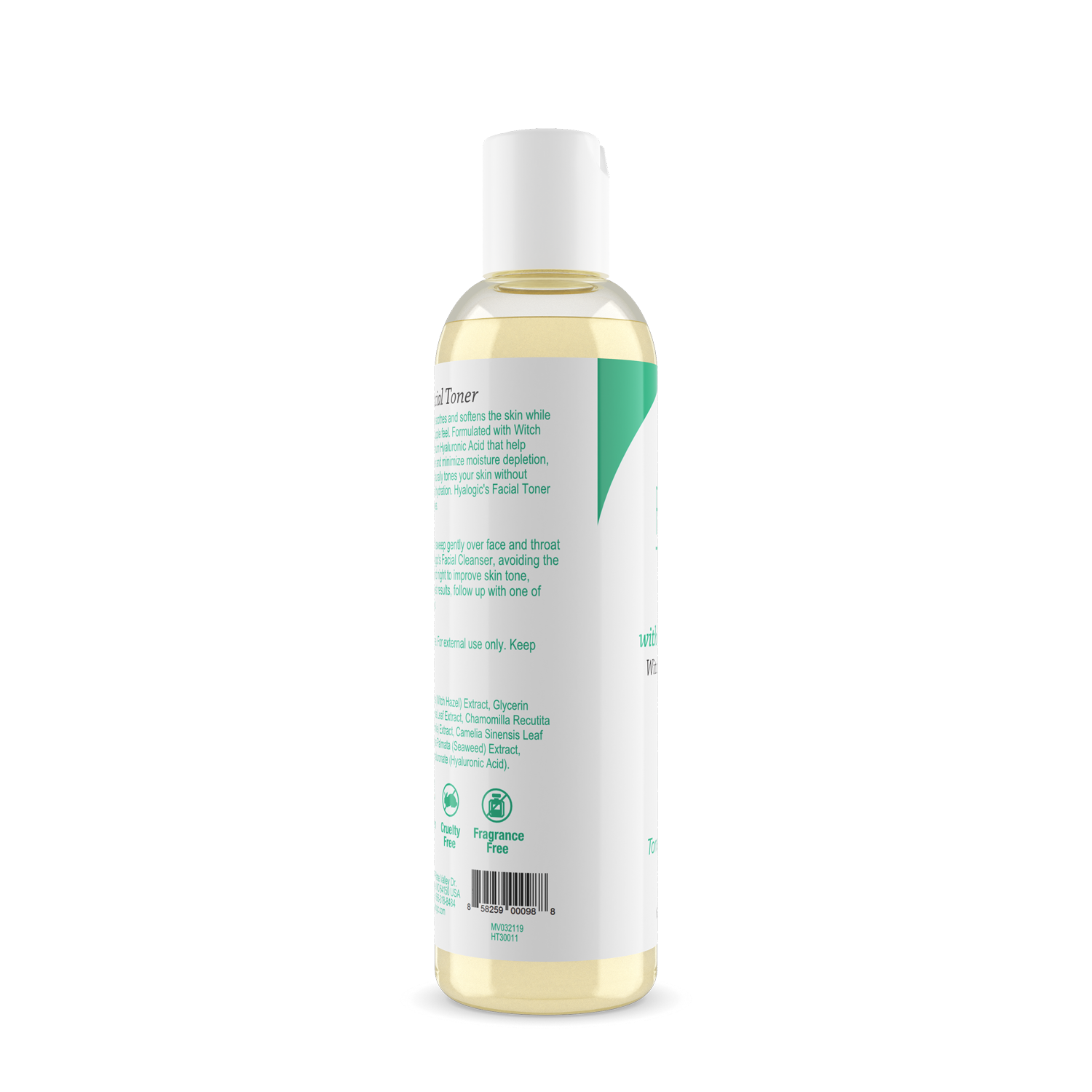 Facial Toner
Leave a Review
Hyalogic® gentle, hydrating Facial Toner soothes and softens the skin, leaving you with a clean, supple feel.
Formulated with Witch Hazel and premium Hyaluronic Acid that helps support the skin's barrier and minimizes moisture depletion, this alcohol-free product helps maintains your skin without stripping it of much needed hydration. Hyalogic®'s Facial Toner can be used for all skin types.
We believe in the shortest ingredient list possible. You don't need the entire periodic table to be effective, and we work tirelessly to include only the necessities.
Ingredients:
Water, Hamamelis Virginiana (Witch Hazel) Extract, Glycerin (Vegetable), Aloe Barbadensis Leaf Extract, Chamomilla Recutita Flower (Matricaria) (Chamomile) Extract, Camelia Sinensis Leaf (Green Tea) Extract, Palmaria Palmata (Seaweed) Extract, Phenoxyethanol, Sodium Hyaluronate (Hyaluronic Acid).
Directions: Apply to a cotton pad and sweep gently over face and throat after cleansing with Hyalogic's Facial Cleanser, avoiding the eye area. Use toner morning and night to support skin tone, texture, and clarity.
Gentle & Hydrating
Maintenance
Hyalogic®'s Facial Toner soothes & softens the skin, leaving you with a clean, supple feel. (8 fl. ounces)
Some of Our
Customer Favorites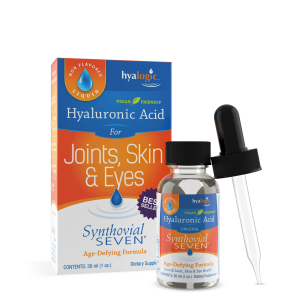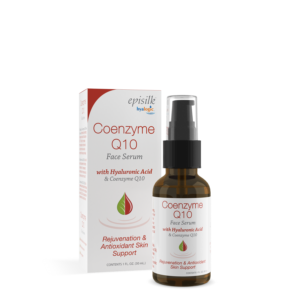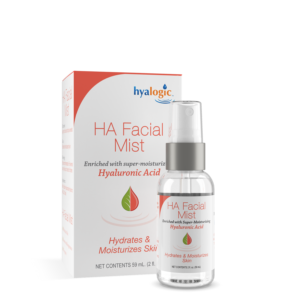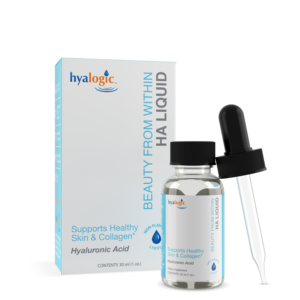 This stuff is the real deal!!! If I ever have the tiniest bit of makeup left on my face or neck, this toner finds it and removes it. I pair this with the Facial Scrub and after using both together, my skin feels so clean and soft, but not dried out. Incredible! Love this toner! I have seen a noticeable difference after only 1 week of use. I use it morning and night and my skin looks more even, hydrated, and calm. This HA toner is by far the best one on the market. I use it twice a day and my face always feels so clean and refreshed. Try it, I promise you will love it!!! I have been searching for an inexpensive facial cleanser toner that leaves my face and neck feeling refreshingly and completely clean of grime and makeup yet with no horrible dryness or oily greasy residue. This is my absolute nirvana of cleanser toners. And because it doesn't soak into a cotton pad too much a little goes a long way so it's also like discovering a secret treasure. It's joined my list of must have Hyalogic products. I'm not normally a brand type of person but everything I have tried has been wonderful. Hyalogic, your science works! Keep up the great work! Sometimes at night I get lazy and don't want to wash my face. I will grab a facial cloth to clean my skin, but they don't work as well as a cleanser. I always follow up with a swipe of this toner. Not only does it make my face feel amazing, it gets all that leftover makeup that the cloth missed. I can see it on my cotton round. Then my face is ready for a serum and moisturizer and I can go off to bed. Perfection.
Stay Hydrated
Latest Tips
When Columbia University scientists Karl Meyer and John Palmer first discovered hyaluronic acid (HA) in 1934, they could scarcely have... Healthy, youthful looking hair relies on ample hydration, both in the hair itself and in the scalp where the hair... Ageless beauty has long been the Holy Grail of the cosmetics industry. Just a quick glance online reveals the abundance...