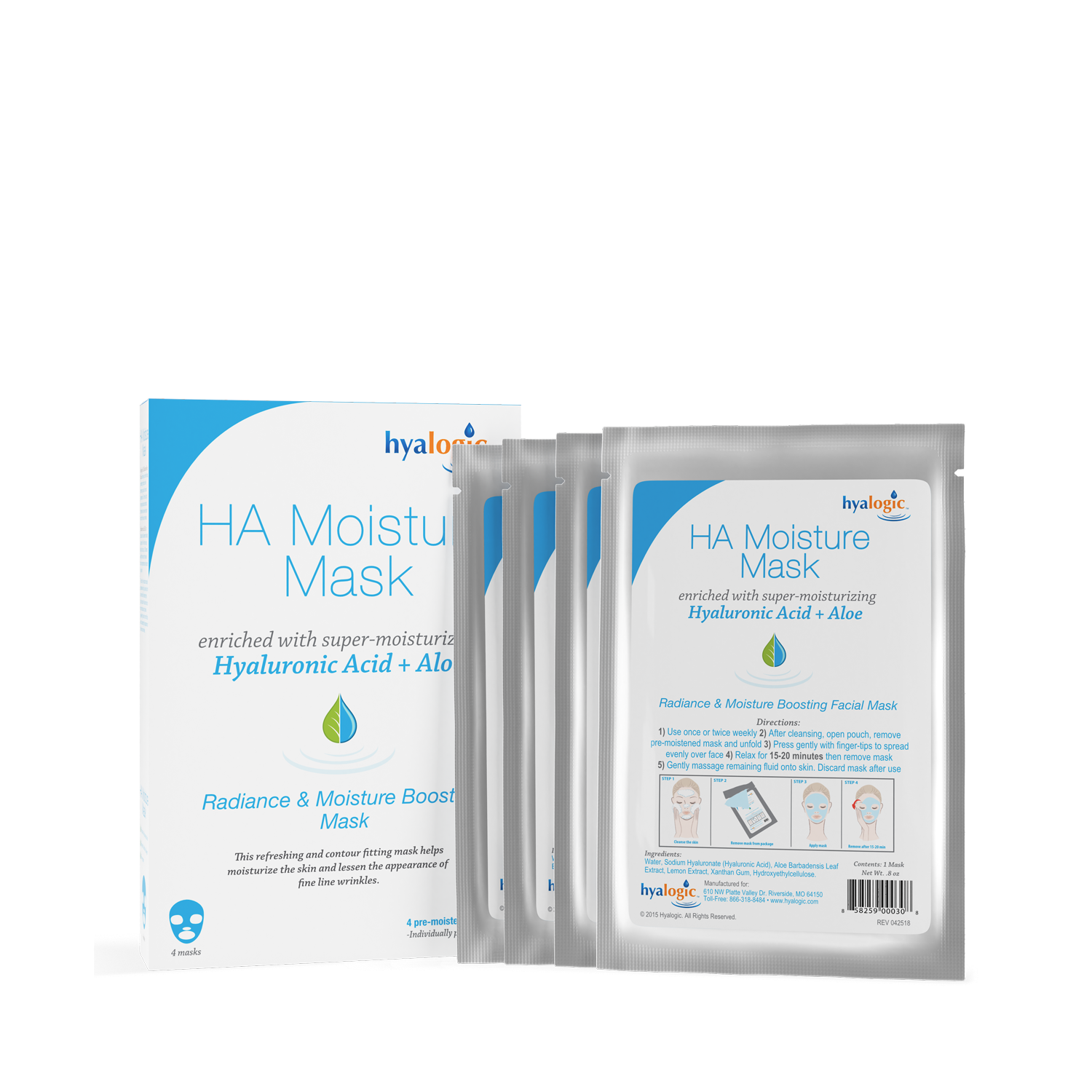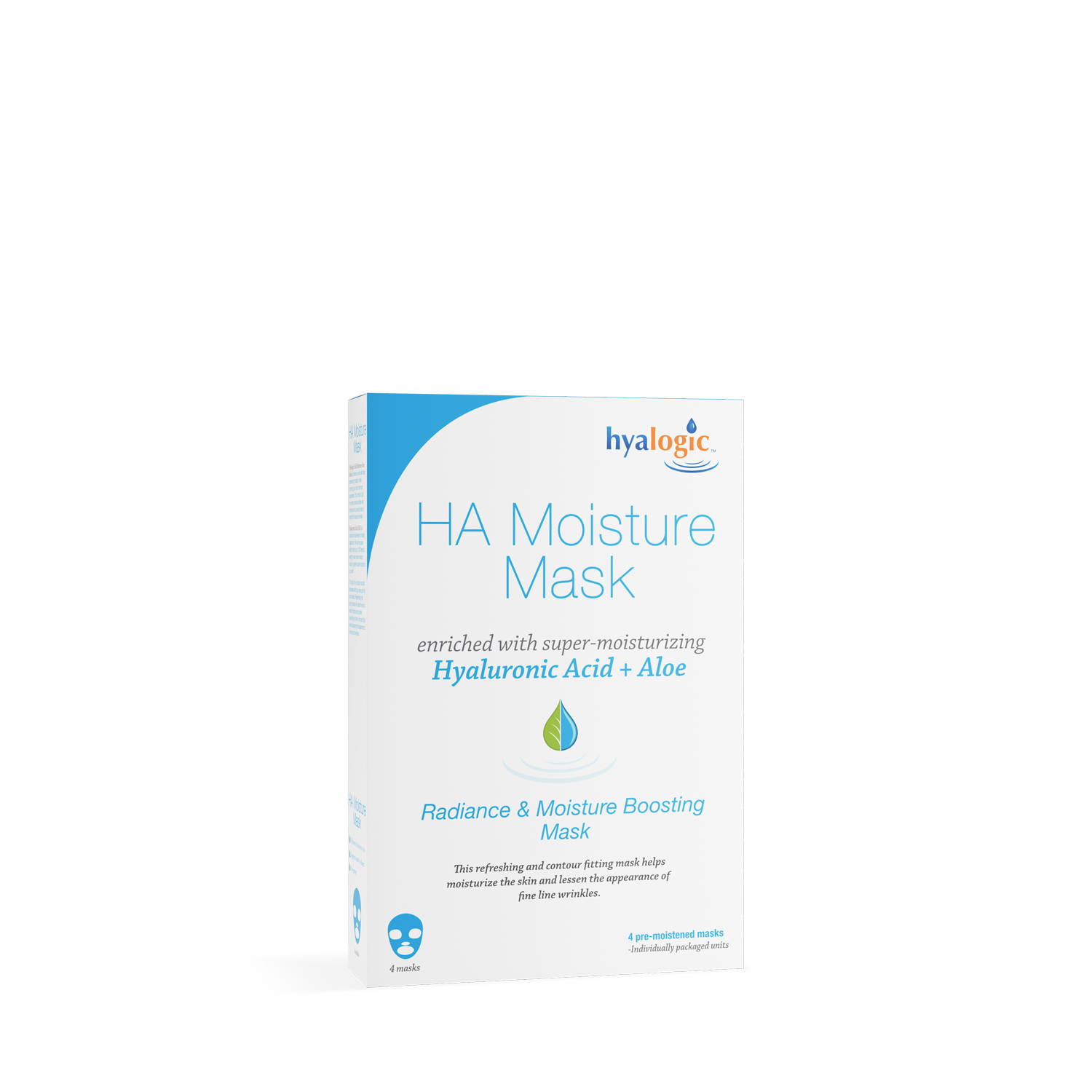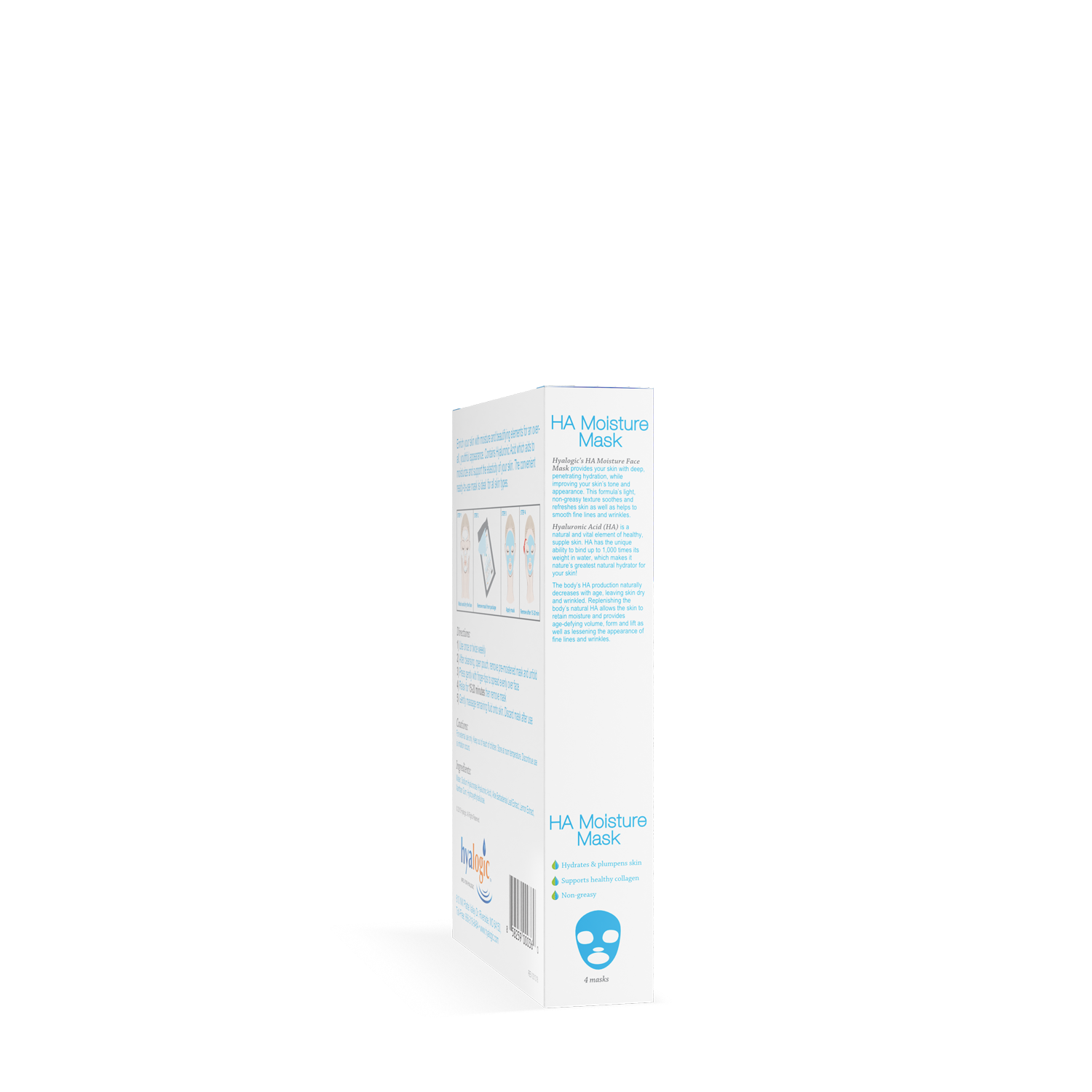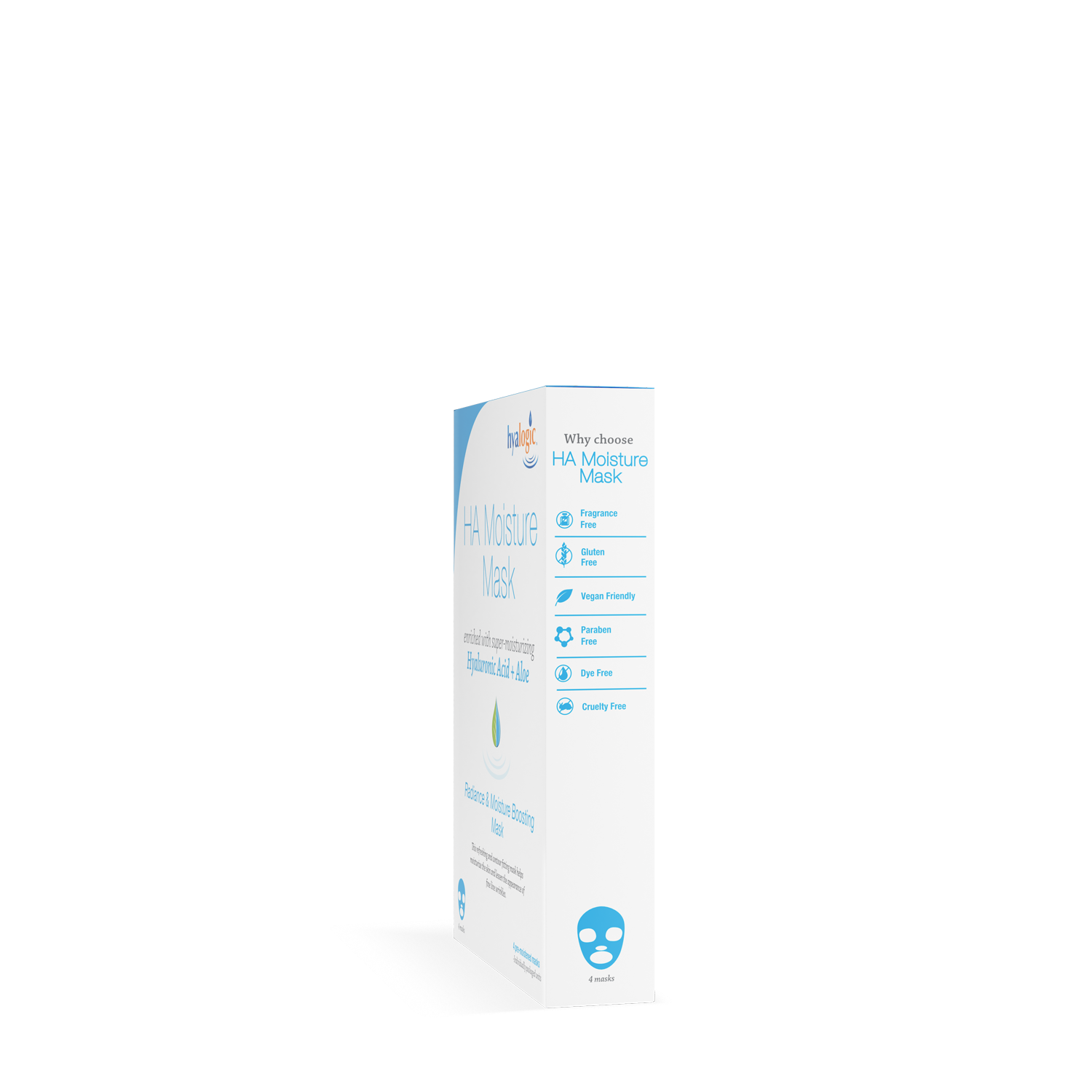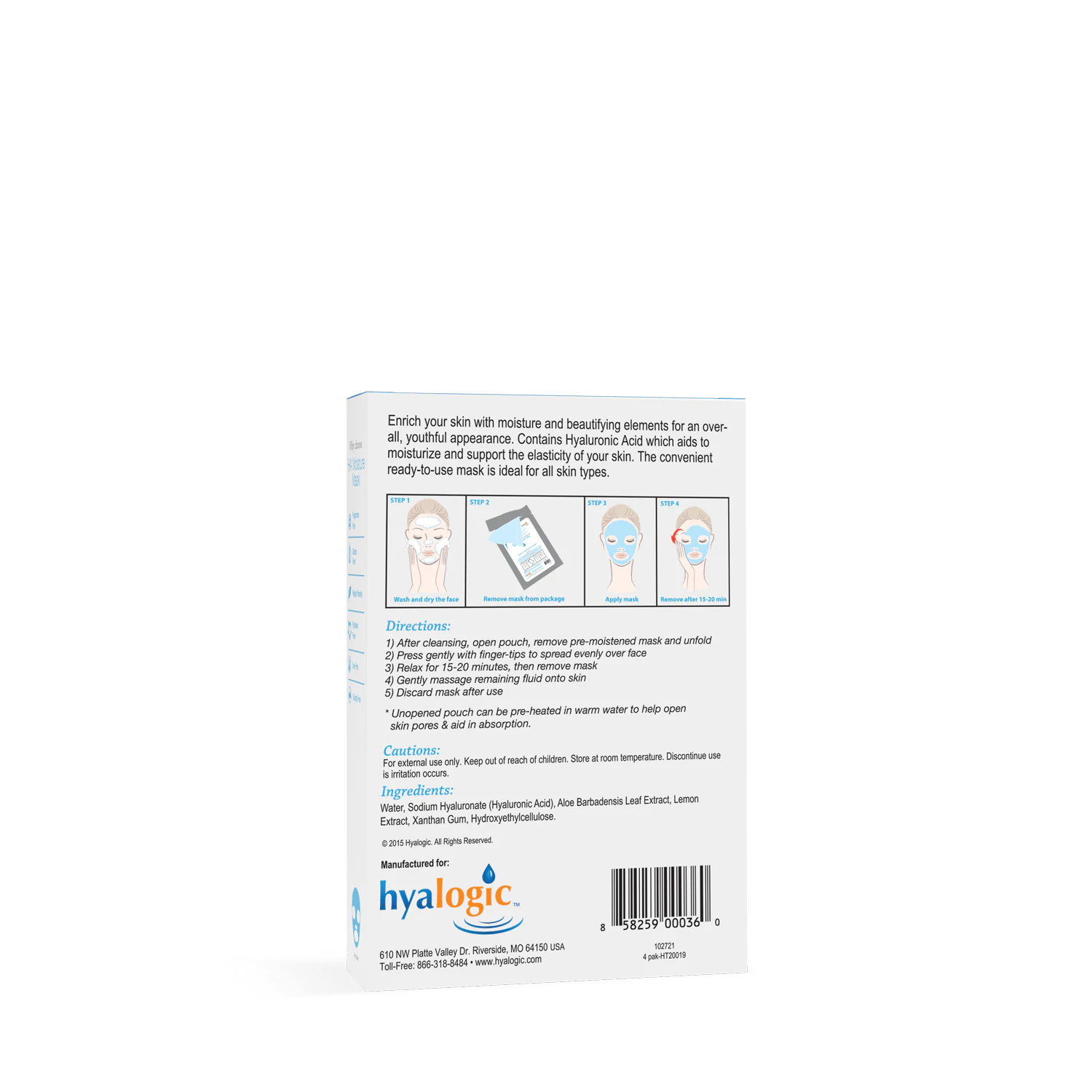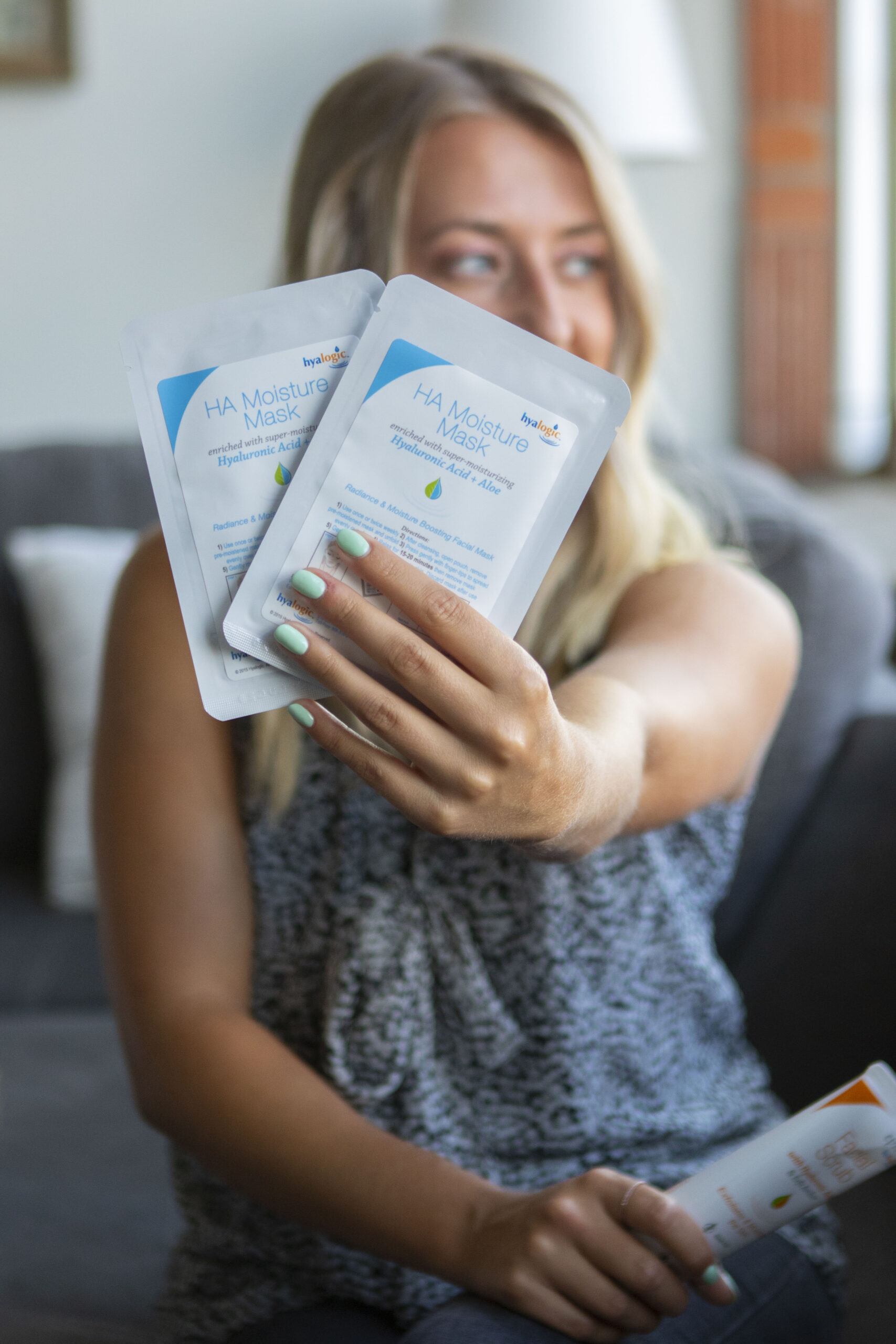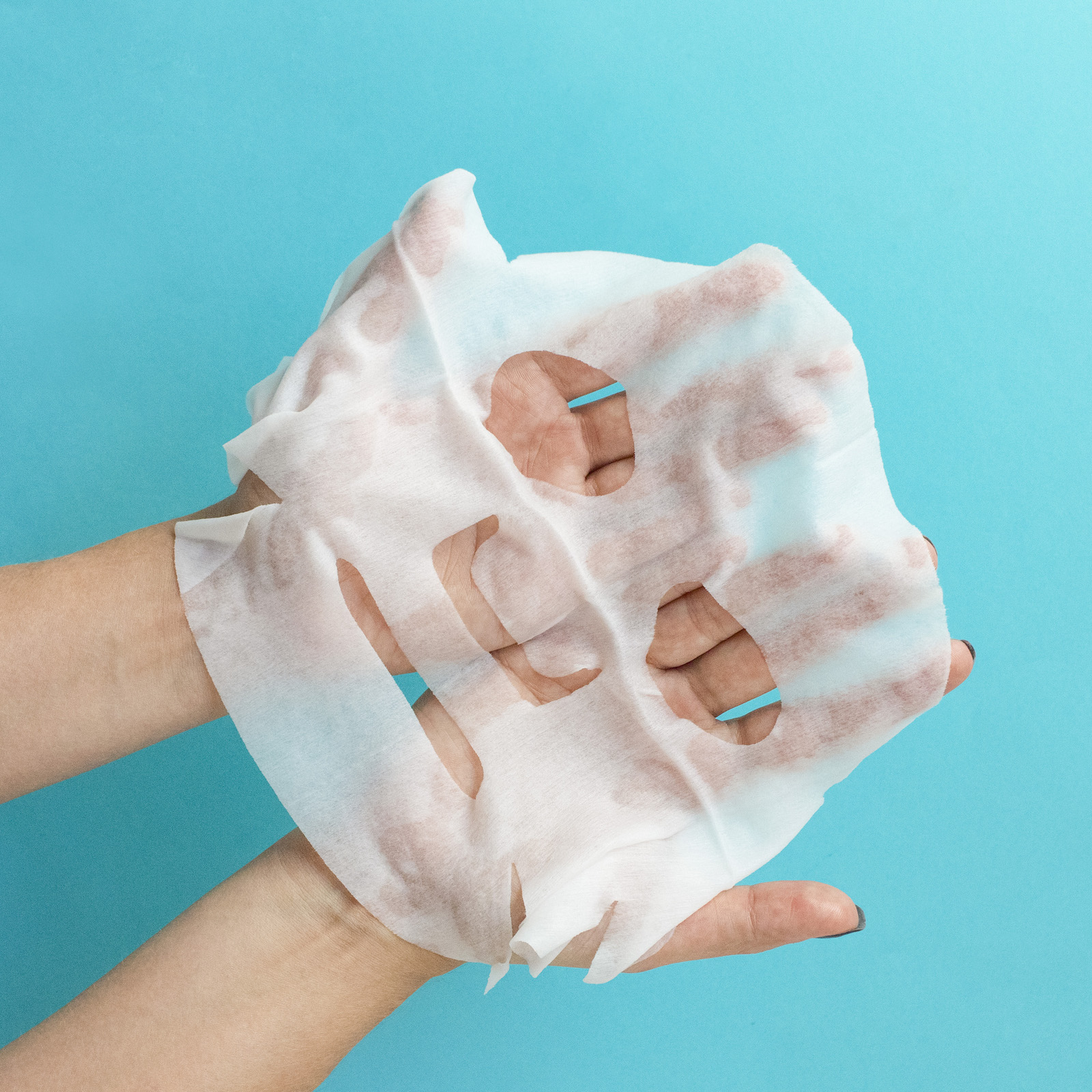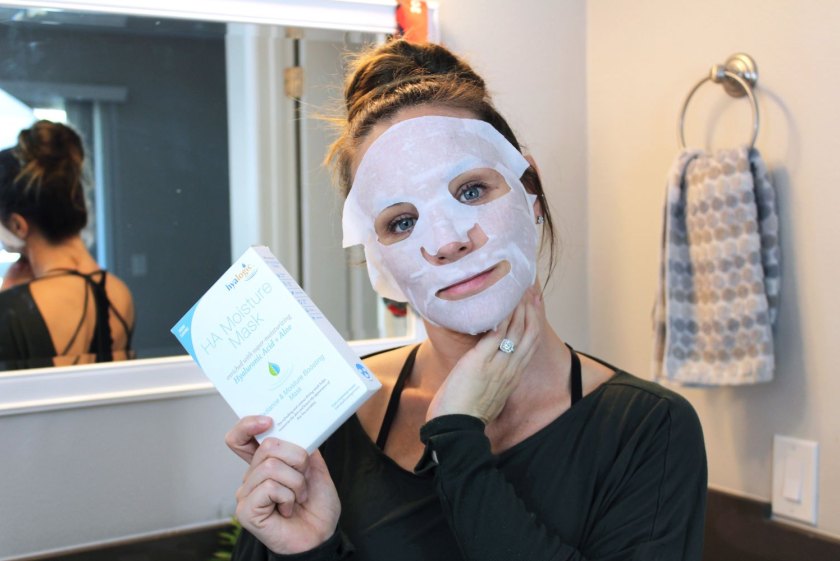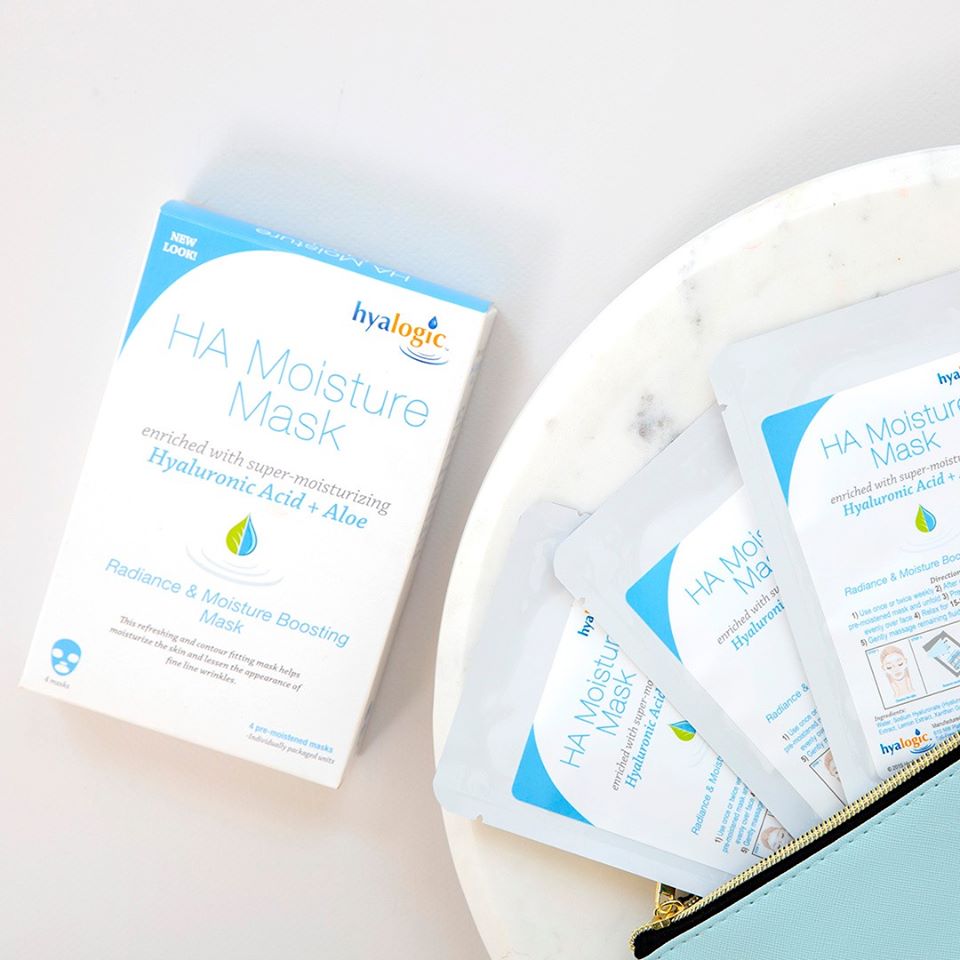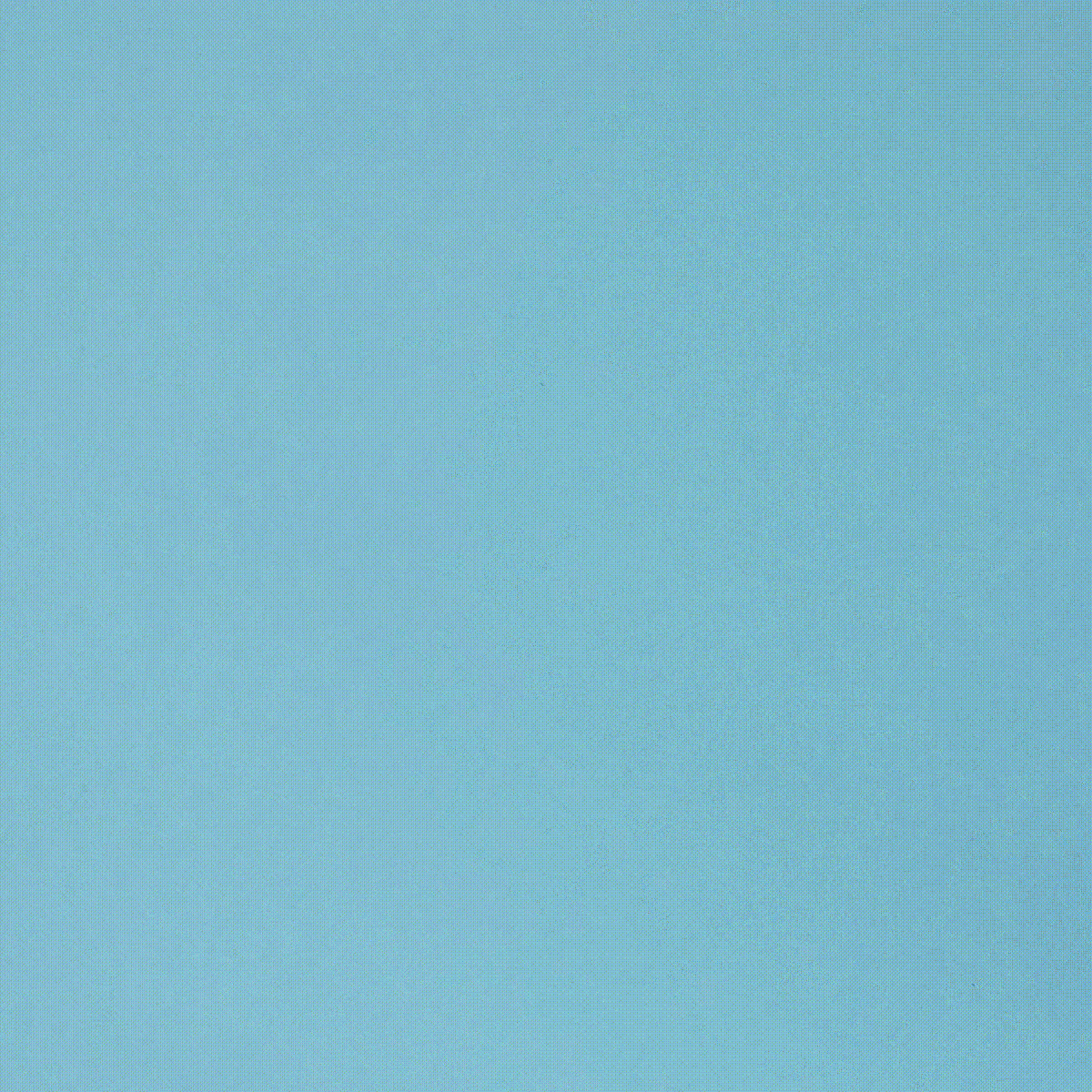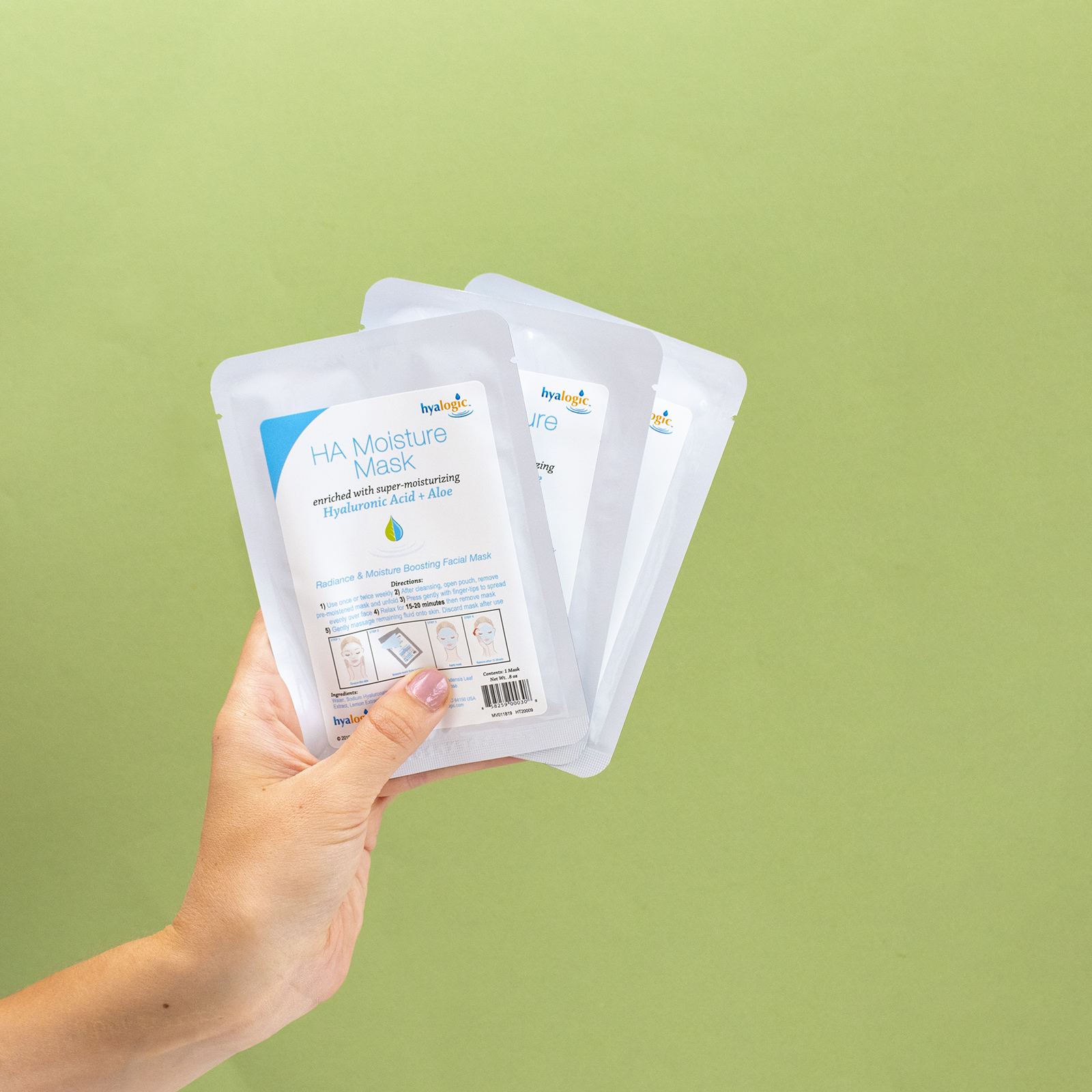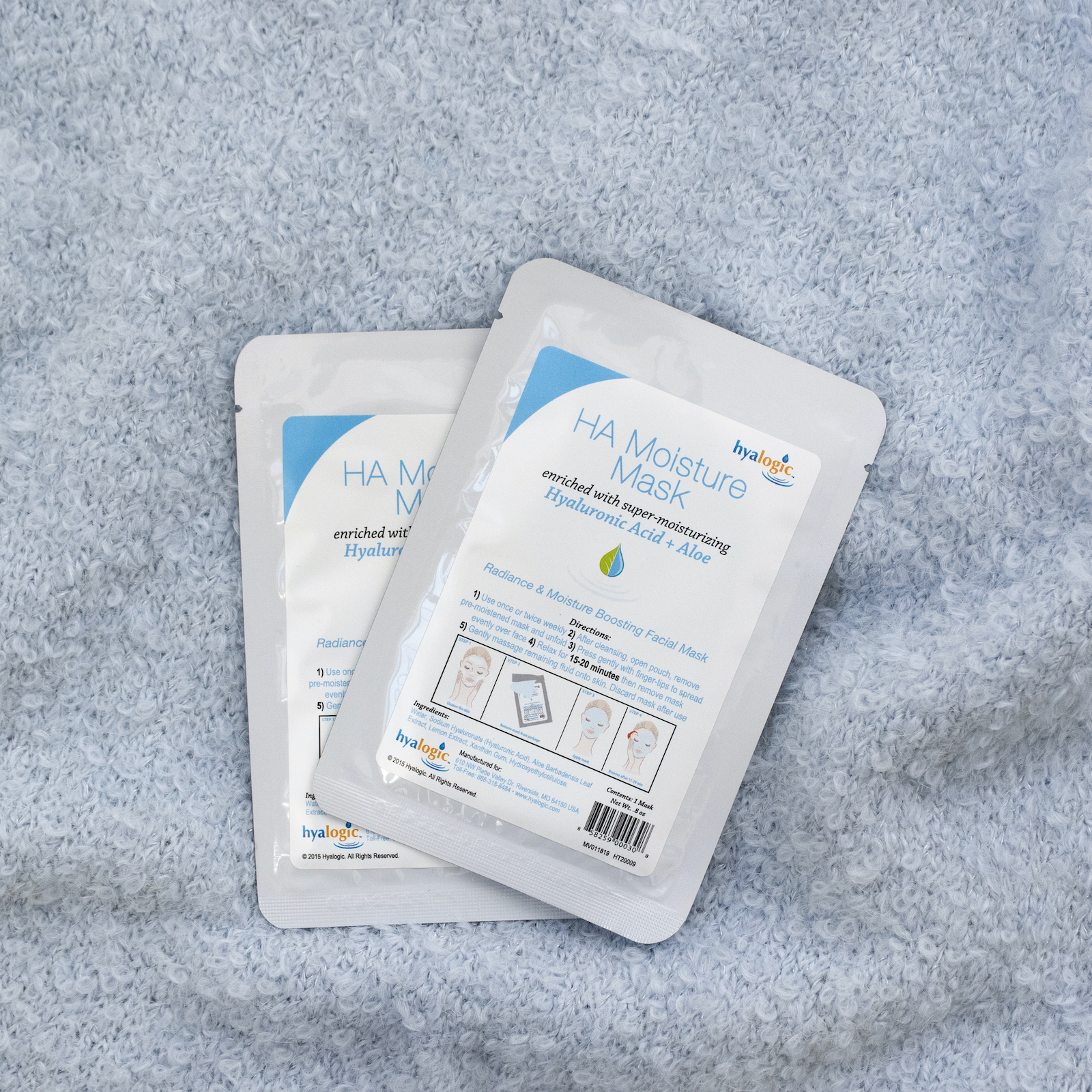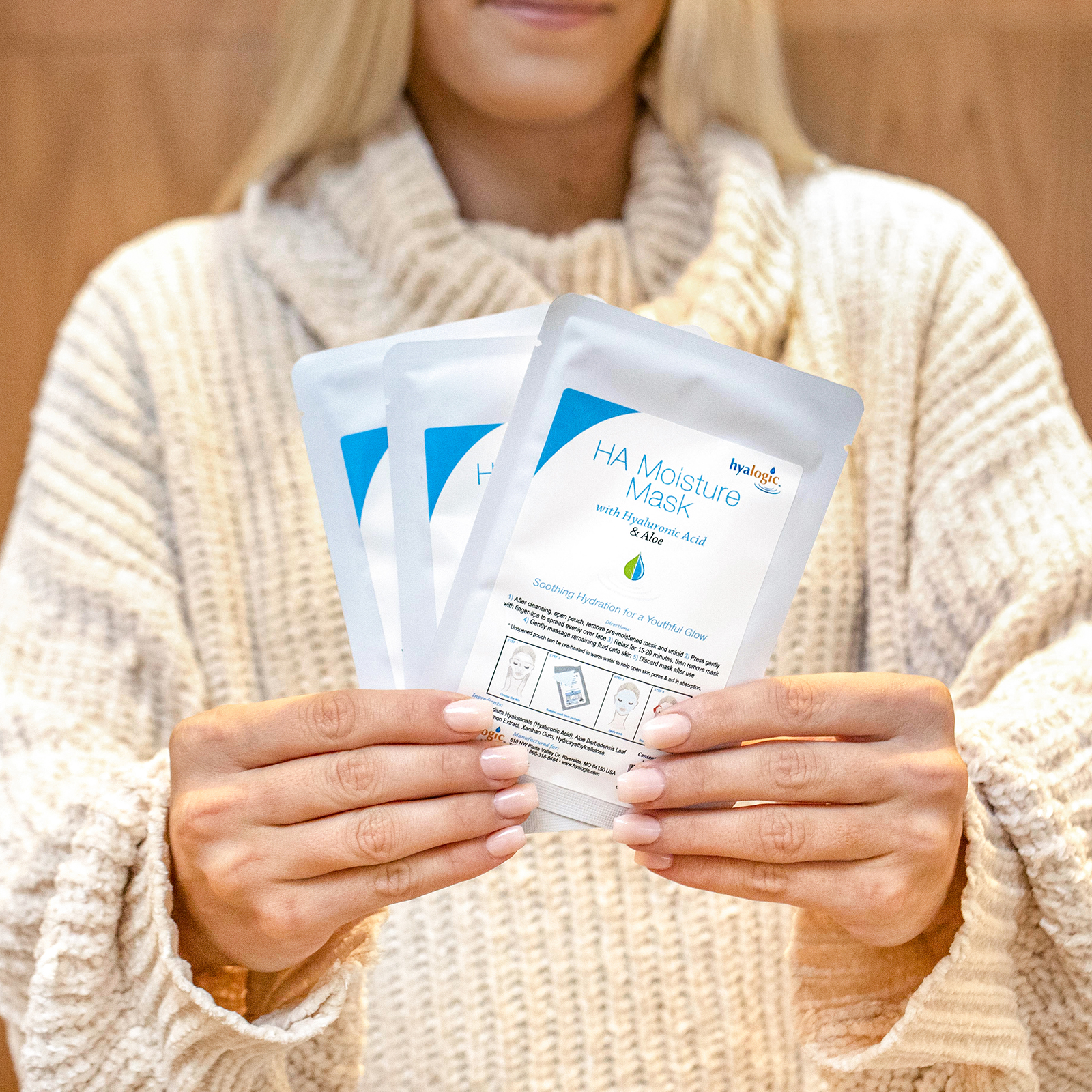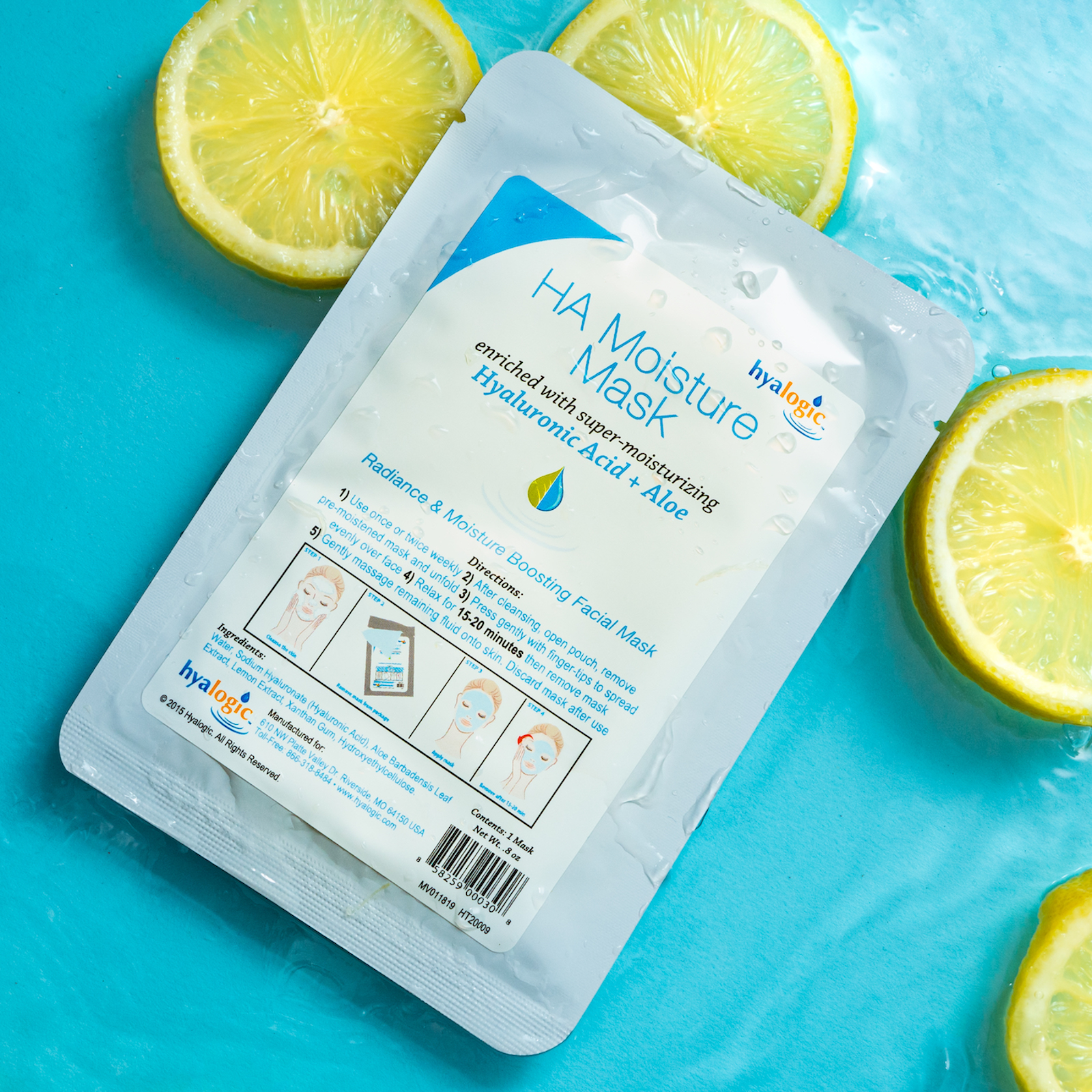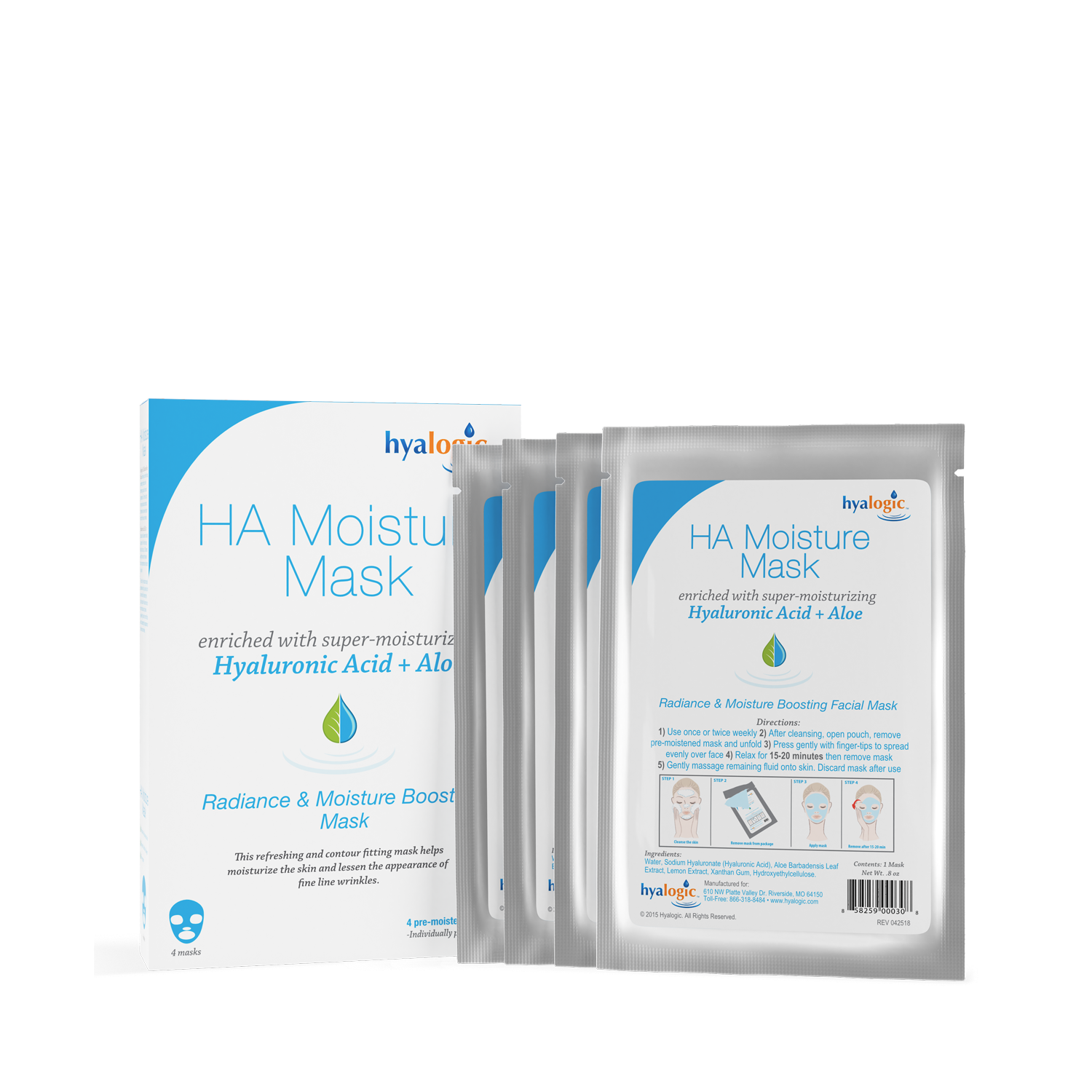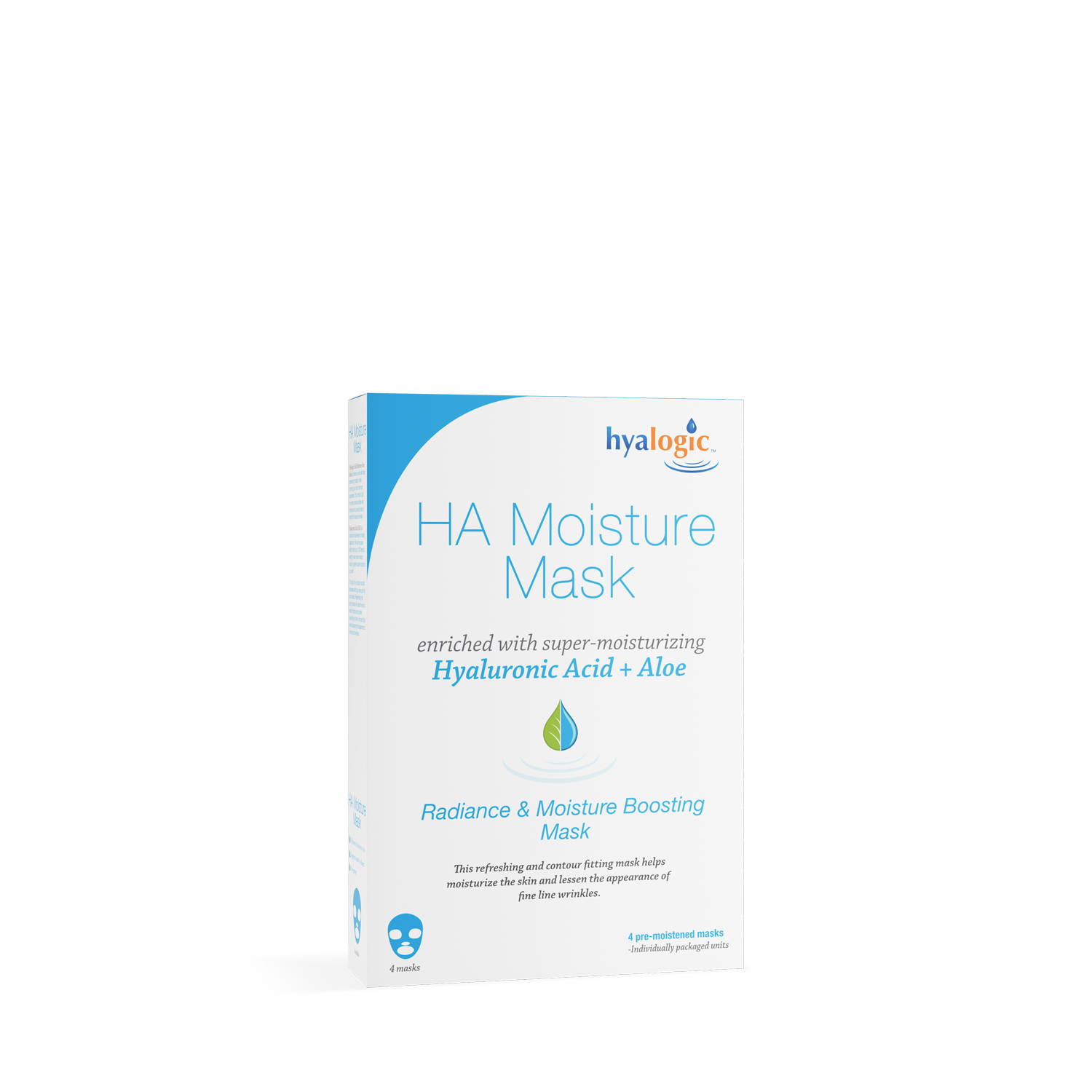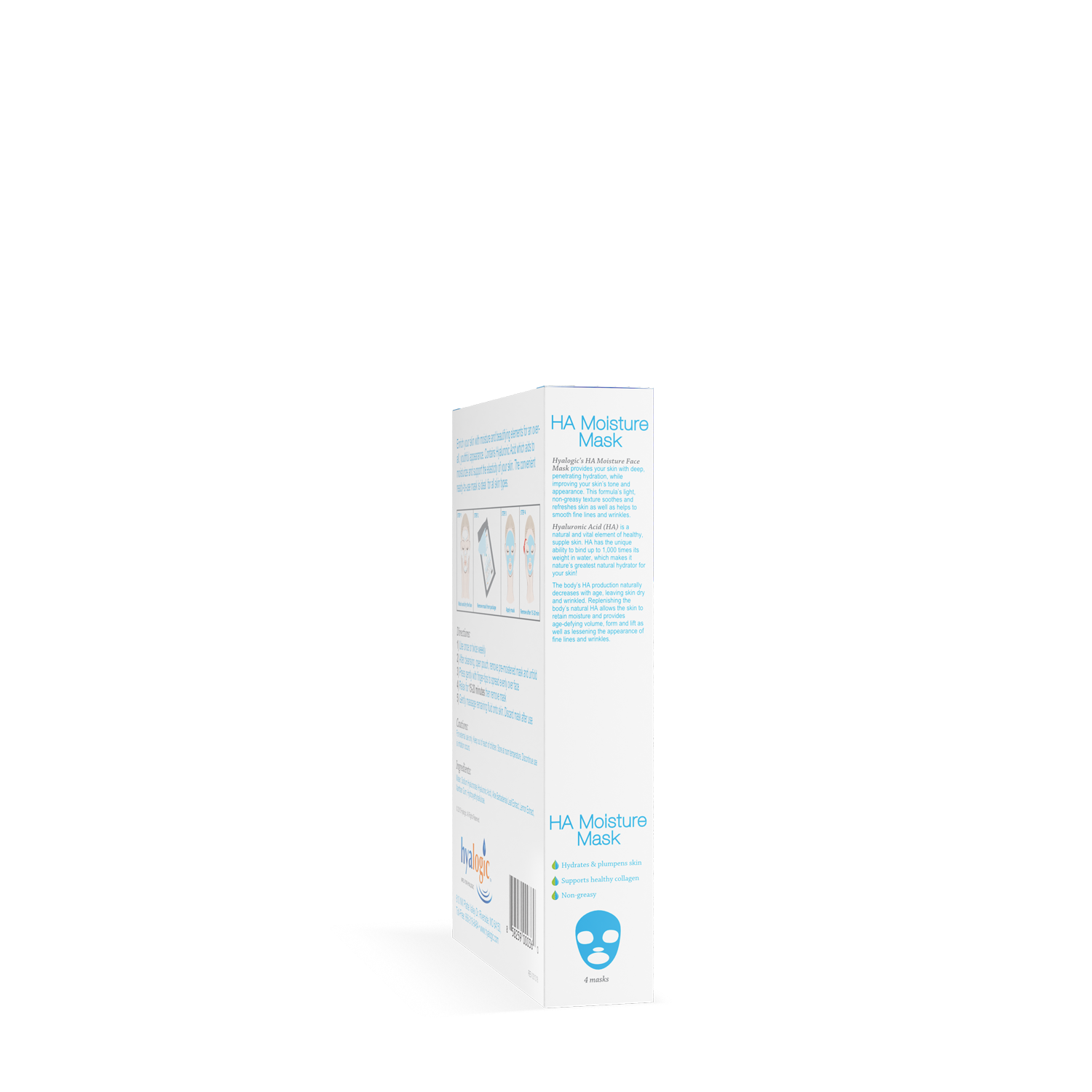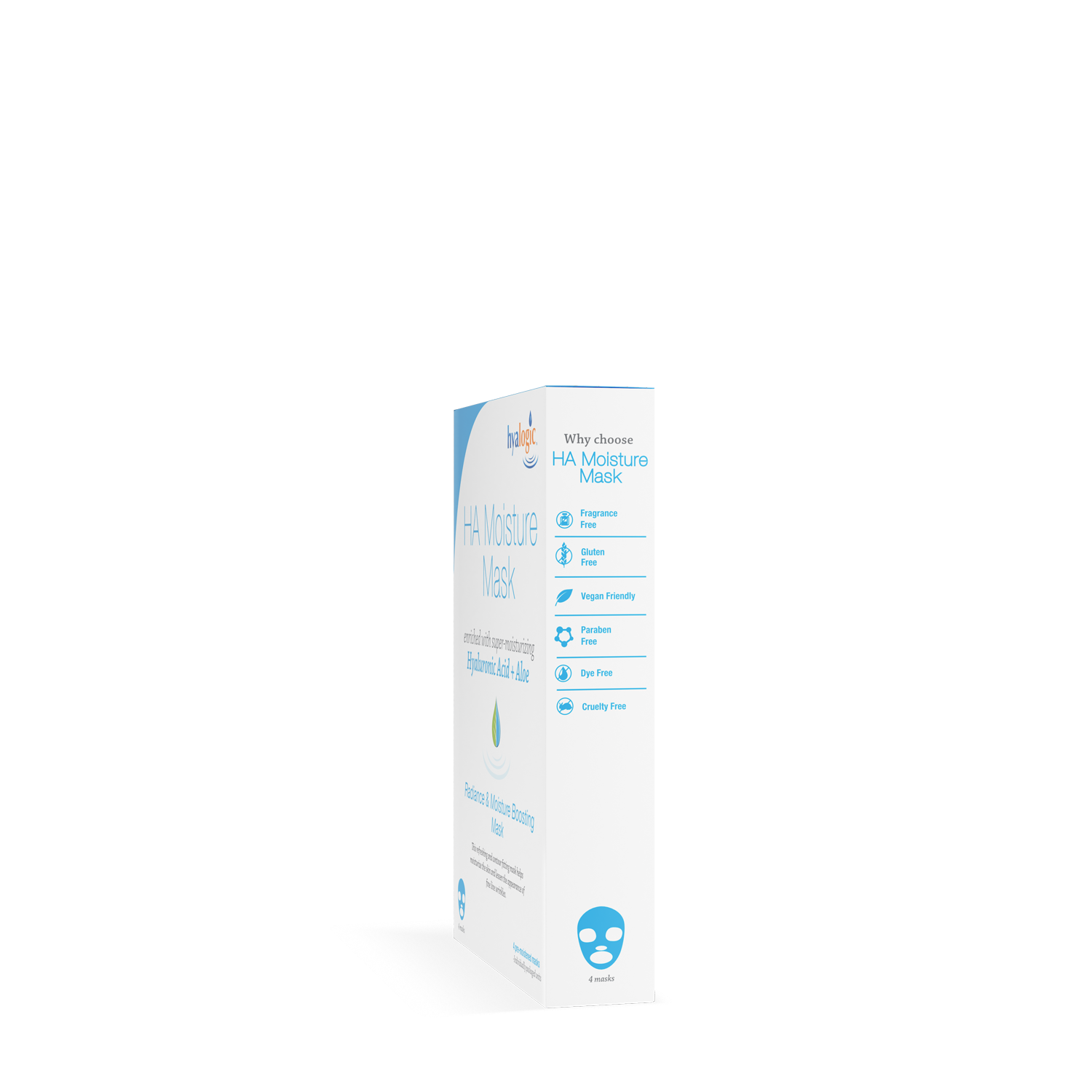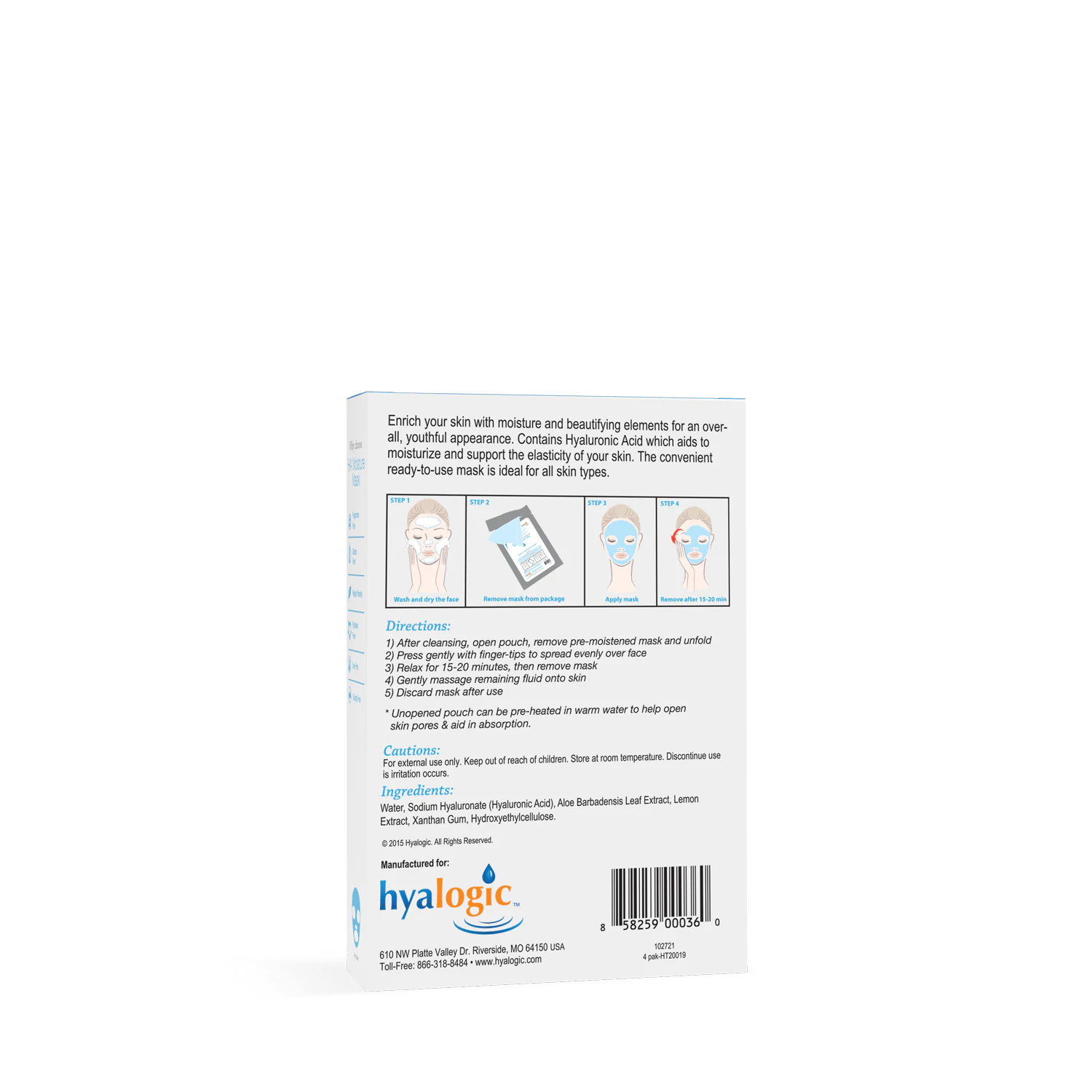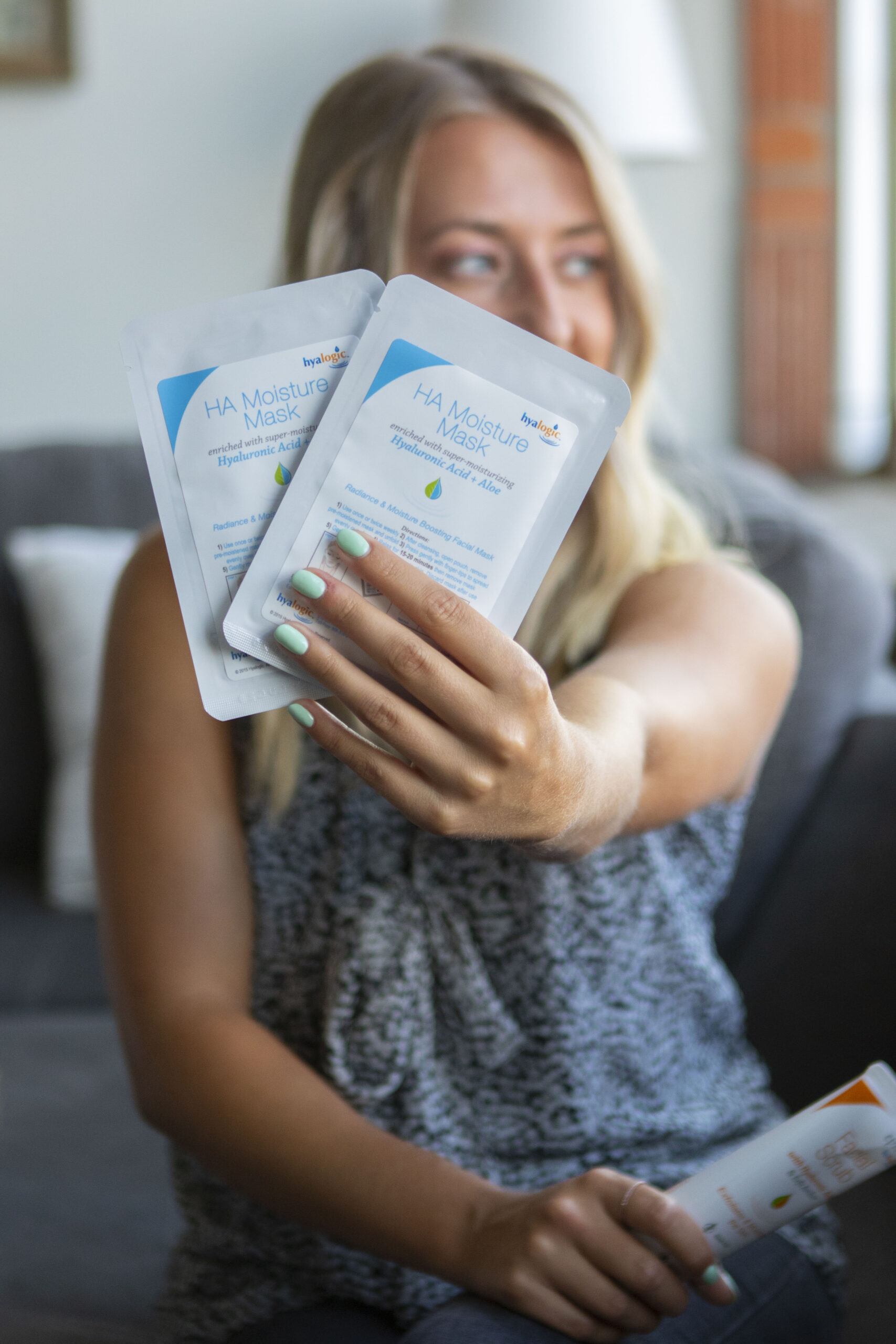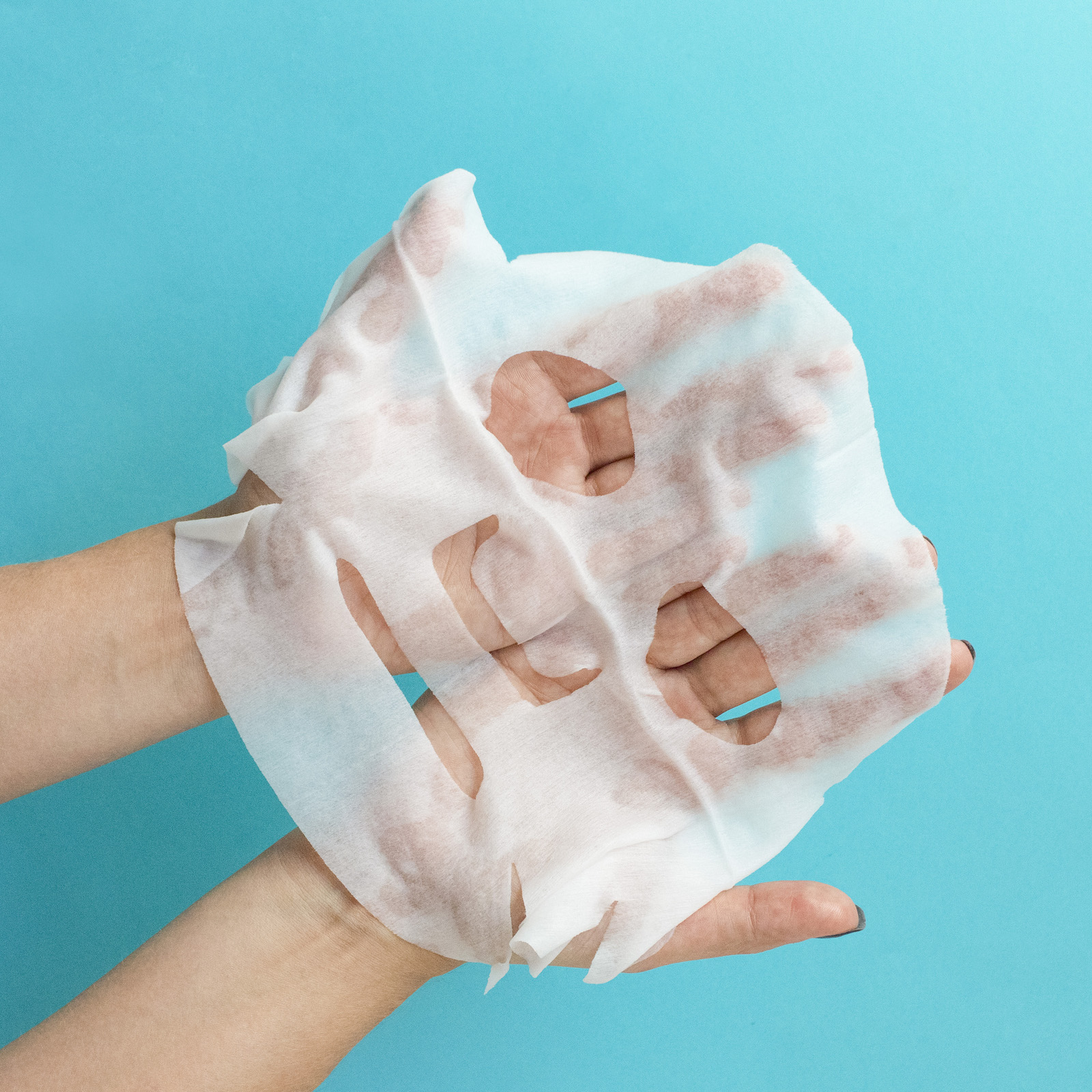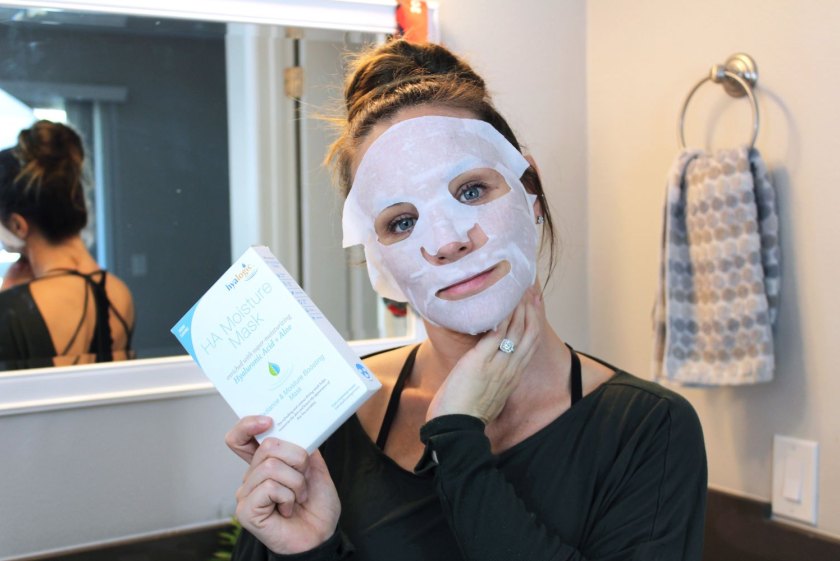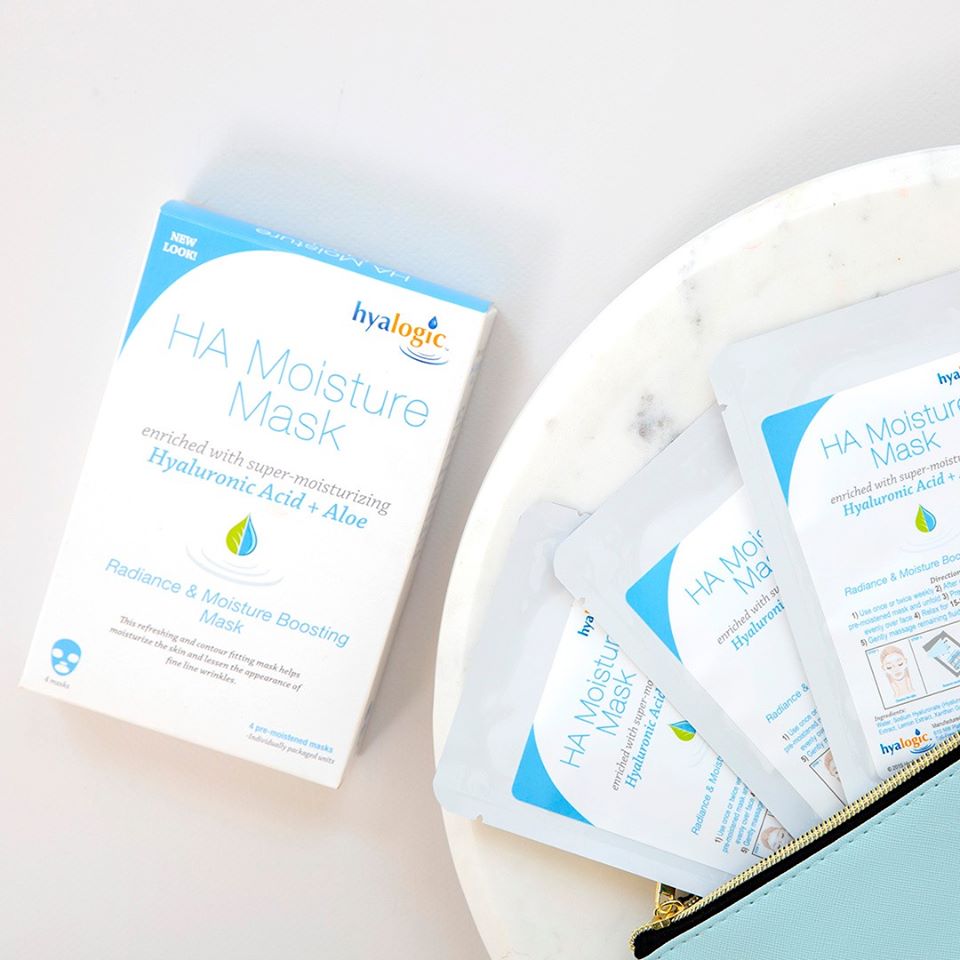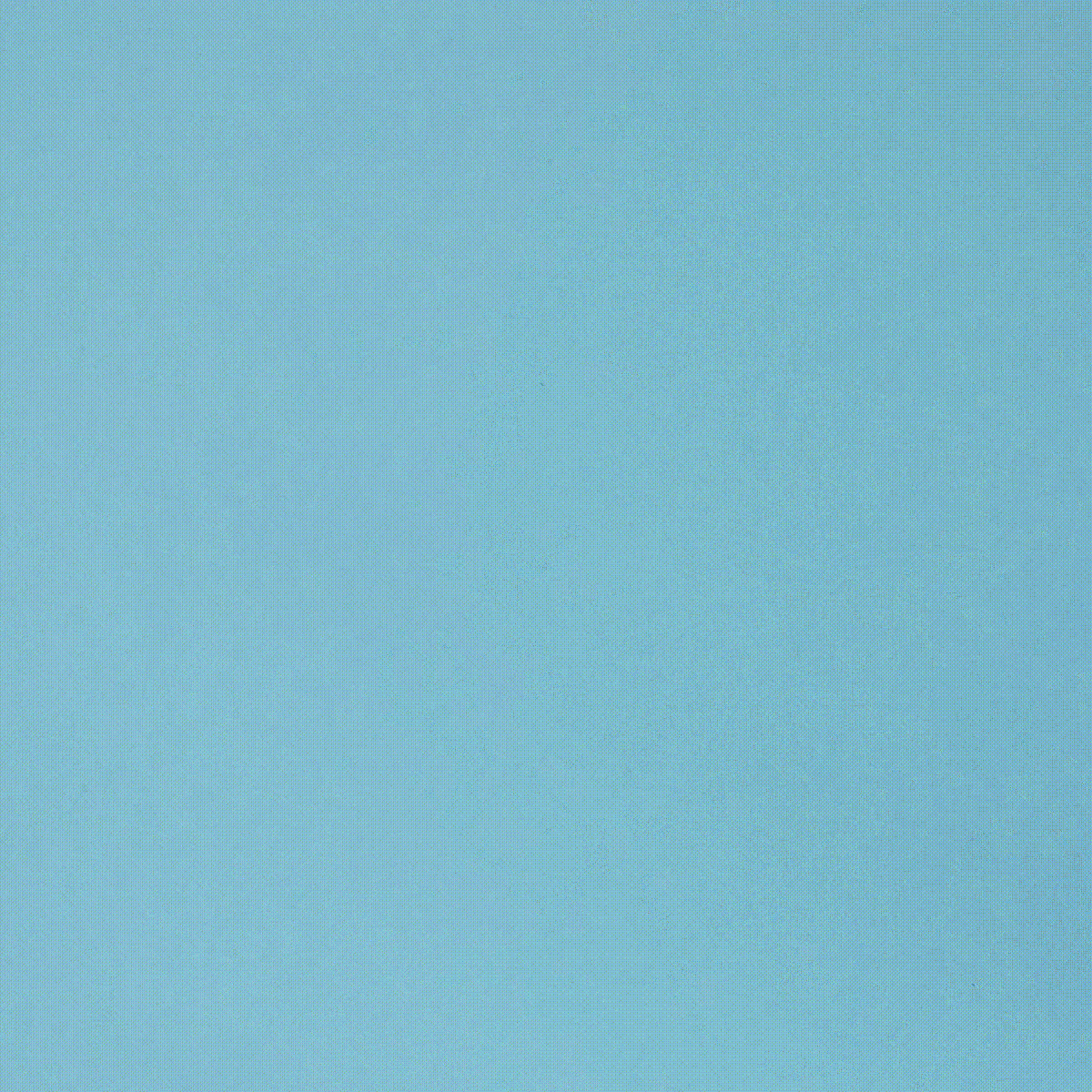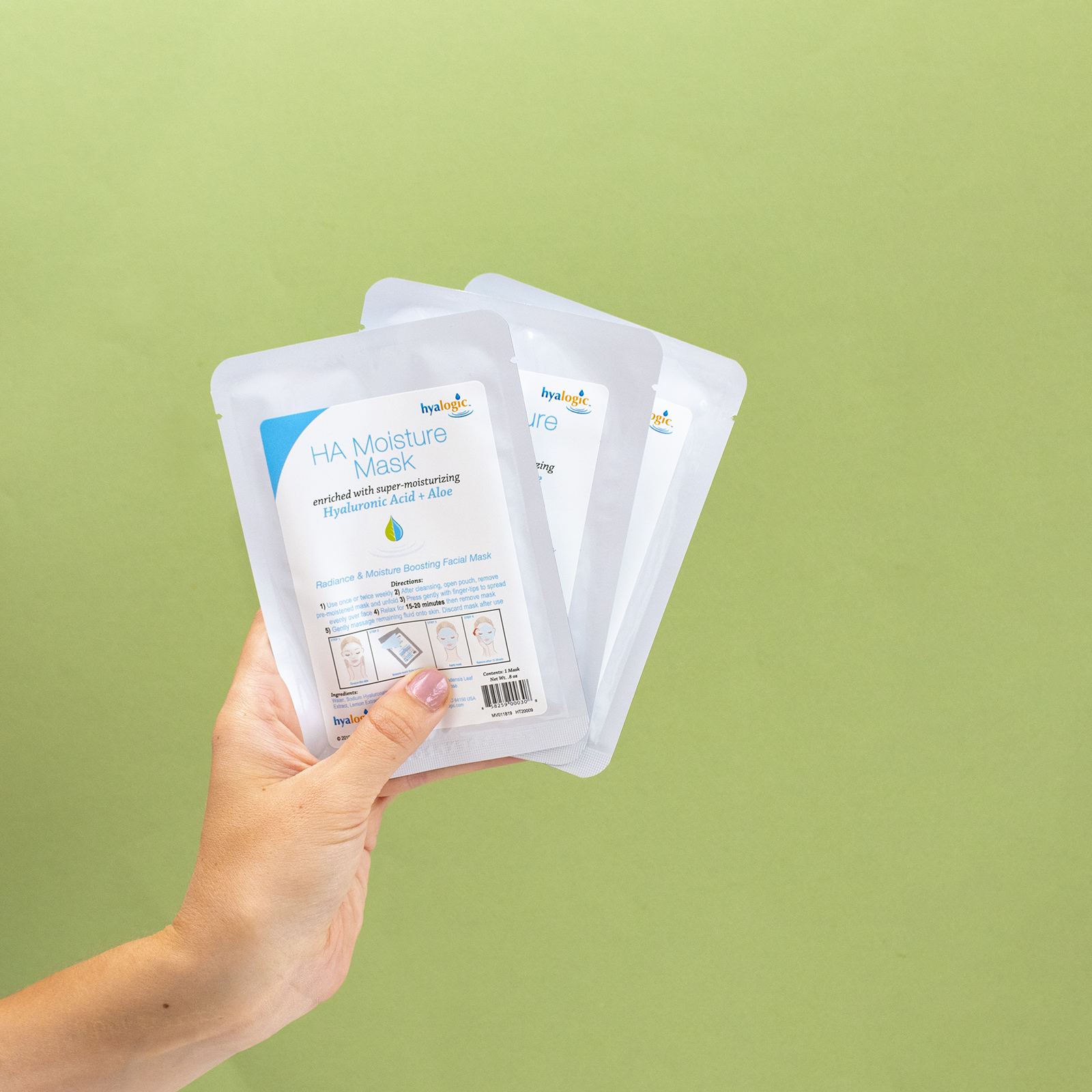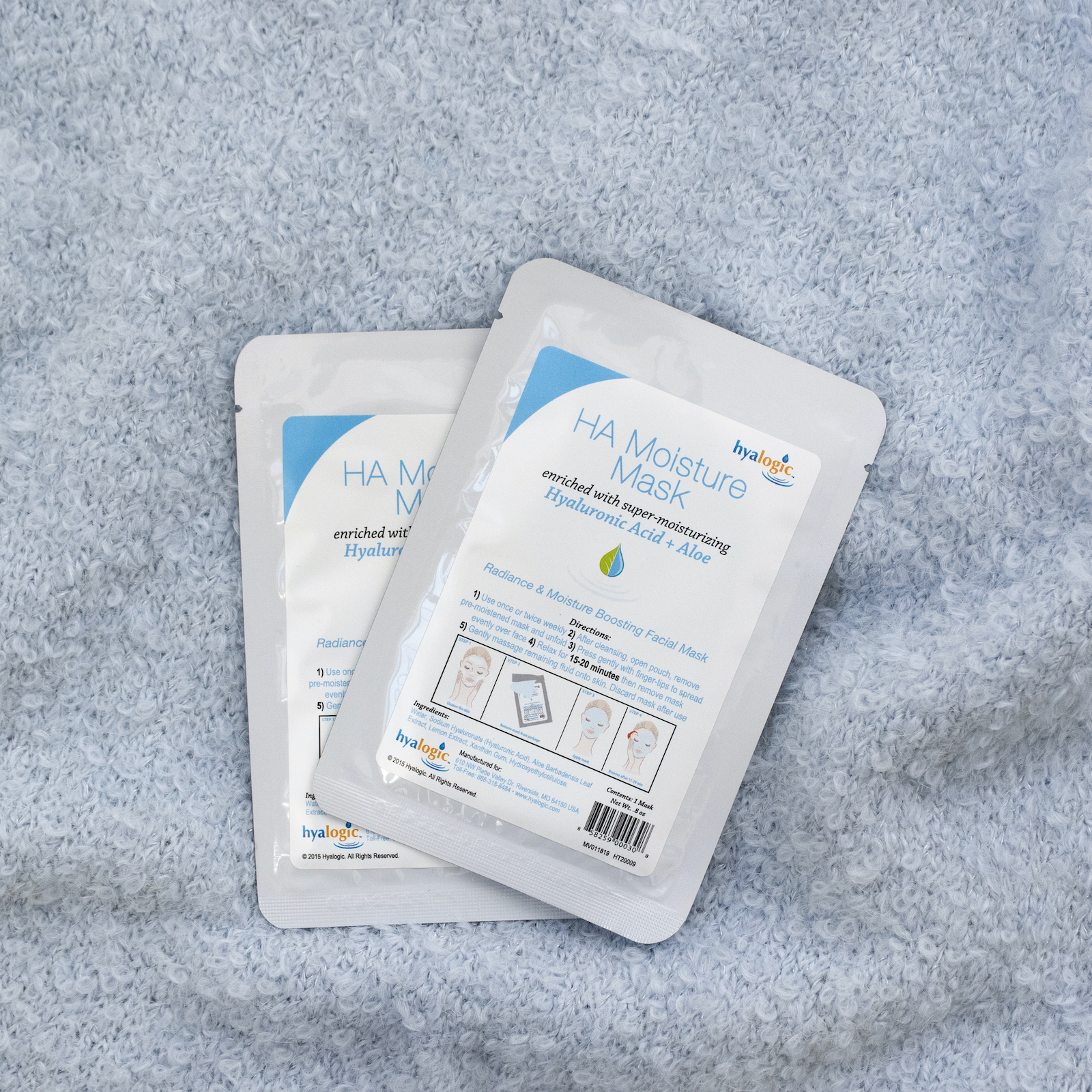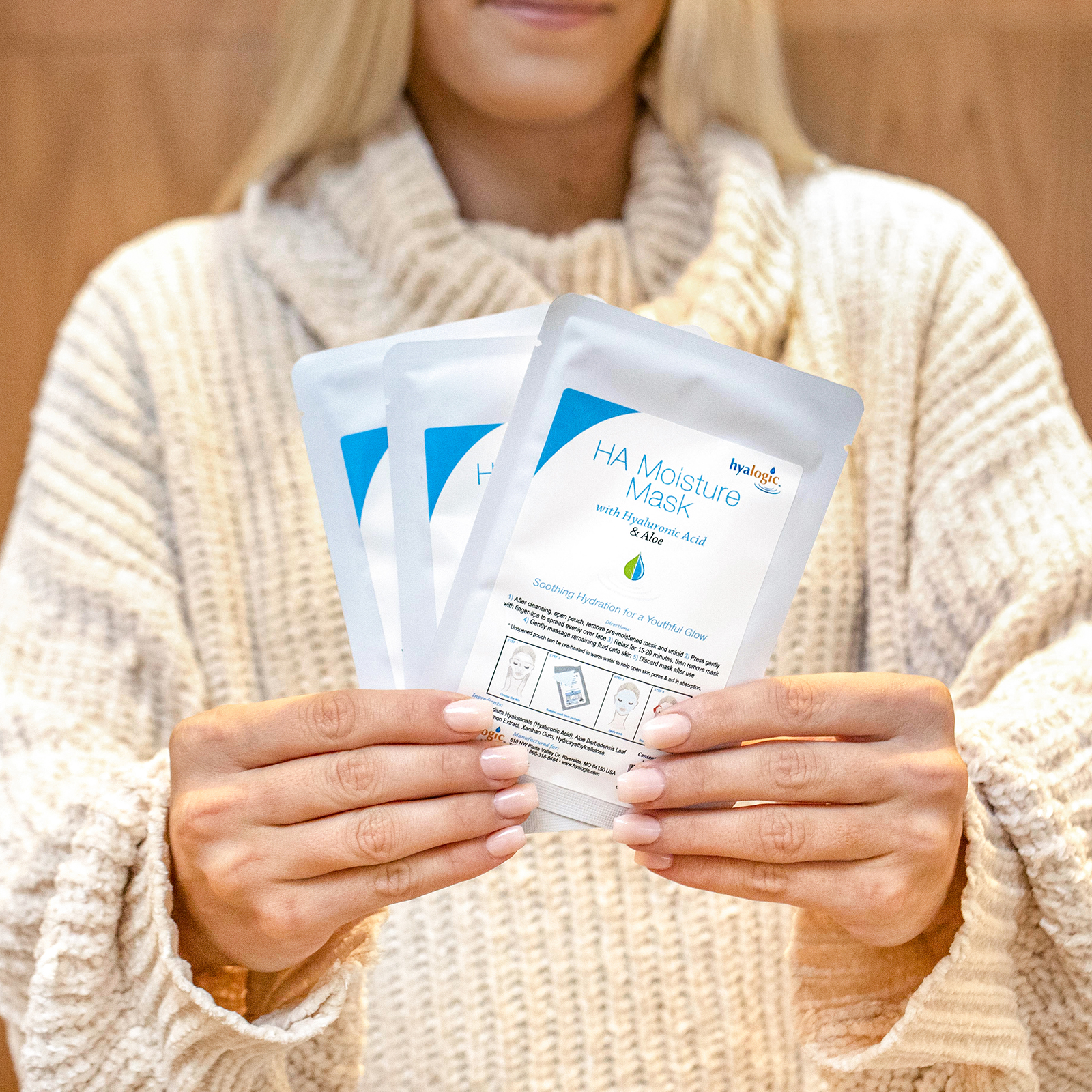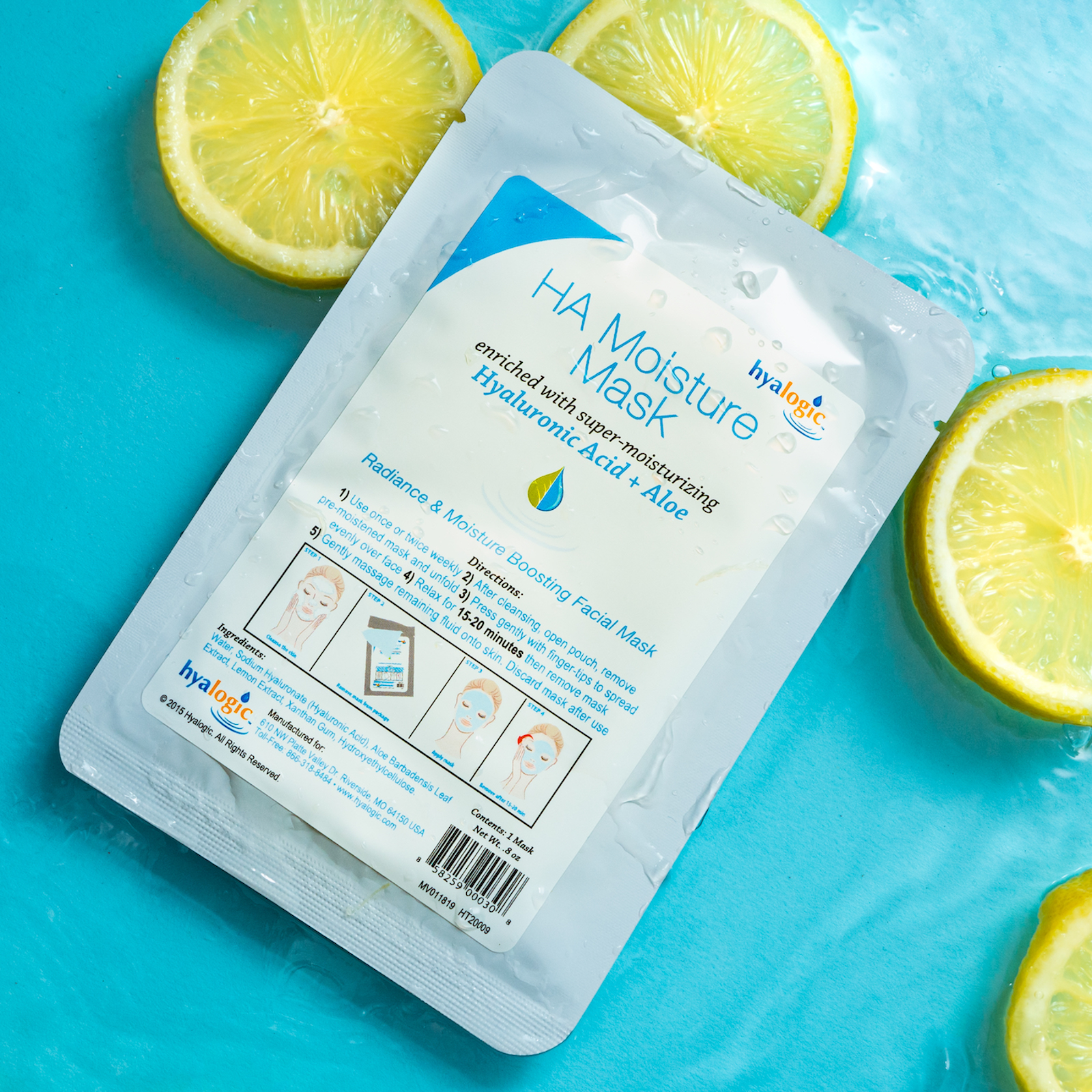 HA Moisture Mask
Leave a Review
Give your skin a spa treatment at home!
This reviving, relaxing Hyalogic® HA Moisture Mask is a cloth sheet, with premium Hyaluronic Acid. It moisturizes your skin and supports a youthful glow. This refreshing and contour fitting mask helps support proper moisture which can help lessen the appearance of blemish marks and fine line wrinkles.
Top aestheticians will often stretch plastic wrap over facial treatments to force-feed skin and to prevent product evaporation.
We believe in the shortest ingredient list possible. You don't need the entire periodic table to be effective, and we work tirelessly to include only the necessities.
Ingredients:
Water, Sodium Hyaluronate (Hyaluronic Acid), Aloe Barbadensis Leaf Extract, Lemon Extract, Xanthan Gum, Hydroxyethylcellulose. (4 pack)
Directions: 1) Use once or twice weekly. 2) After cleansing, open pouch, remove pre-moistened mask, and unfold.  3) Press gently with finger-tips to spread evenly over face.  4) Relax for 15-20 minutes, then remove mask.  5) Gently massage remaining fluid onto the skin. Discard mask after use.
Drench & Hydrate
Your Face
The HA Moisture Mask is a reviving, relaxing cloth sheet mask which literally drenches your skin with premium Hyaluronic Acid and supports a youthful glow.
Some of Our
Customer Favorites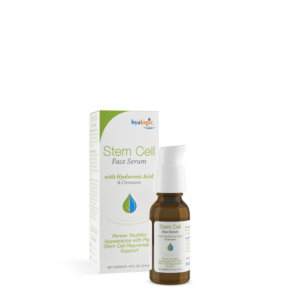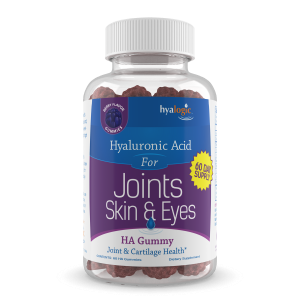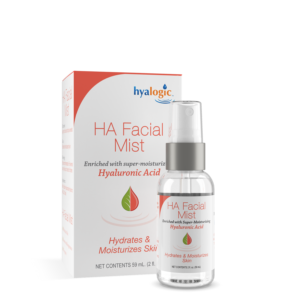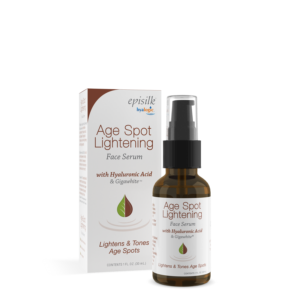 I had received these masks as a freebie with a couple of my orders. I put them aside thinking that I would probably never use them. Well after a horrendous cold dry winter my skin looked horrible !!! I was distraught and didn't quite know how to proceed with repair. Everything I tried had no results. I then remembered about these masks. I gave them a shot. Well, let me tell you, the difference was absolutely miraculous. THAT is NOT an overstatement. I immediately sent for more to stash away. Do your skin a favor and try them. Was never a sheet mask girl but tried Hyalogic Sheet Mask and WOW!! what a game changer. I could visibly see the difference in my skin, so very hydrated. I am now never without a box. My #1 Hyaluronic product along with the Pure HA serum. Every swim season I neglect my skin. I normally burn the first few times out. When I do get a bit too much sun I use my Hyalogic moisture masks! Talk about a soothing benefit AND the masks are drenched in hyaluronic acid which moisturizes your skin!! I follow up with the collagen mist and the Pure HA. When I do this routine I do not have problems! I'm in love with these masks. Suck a moisturizing experience. My skin feels better for a couple of days! Highly recommend. Amazing!! Simply amazing sheet masks. I've used these for some time now but recently started doing at home microdermabrasion treatments weekly. Afterward I kick back with one of these face masks on for a good hour. My skin feels so incredible! I'm a single momma of a toddlersaurous Rex and this is the only time I get to myself after he goes to bed. I look forward to this treatment every week. To add to the amazing sheet mask is the top notch customer service. I love this company and their products. Thanks Hyalogic;) I did not think I would repurchase this product, or others, but there is a visible difference in/on my face. Be a regular user and you will definitely see a difference. I use the face mask twice a week and in between I use the collagen facial mist and pure HA on a daily basis as well as the facial scrub twice a week, sometimes more if I'm on the golf course multiple times during the week. I don't think you'll be disappointed, especially if you are looking for facial skin that is soft and never dry. This is not your average face mask. It leaves my skin looking so glowy, just how I like it! I would recommend this to anyone trying to get brighter and more glowy skin!! After using Hyalogic®'s HA Moisture Mask, my skin felt incredibly soft and hydrated! Nothing else comes close to giving me the amazing results that Hyalogic® does.
Stay Hydrated
Latest Tips
When Columbia University scientists Karl Meyer and John Palmer first discovered hyaluronic acid (HA) in 1934, they could scarcely have... Healthy, youthful looking hair relies on ample hydration, both in the hair itself and in the scalp where the hair... Ageless beauty has long been the Holy Grail of the cosmetics industry. Just a quick glance online reveals the abundance...