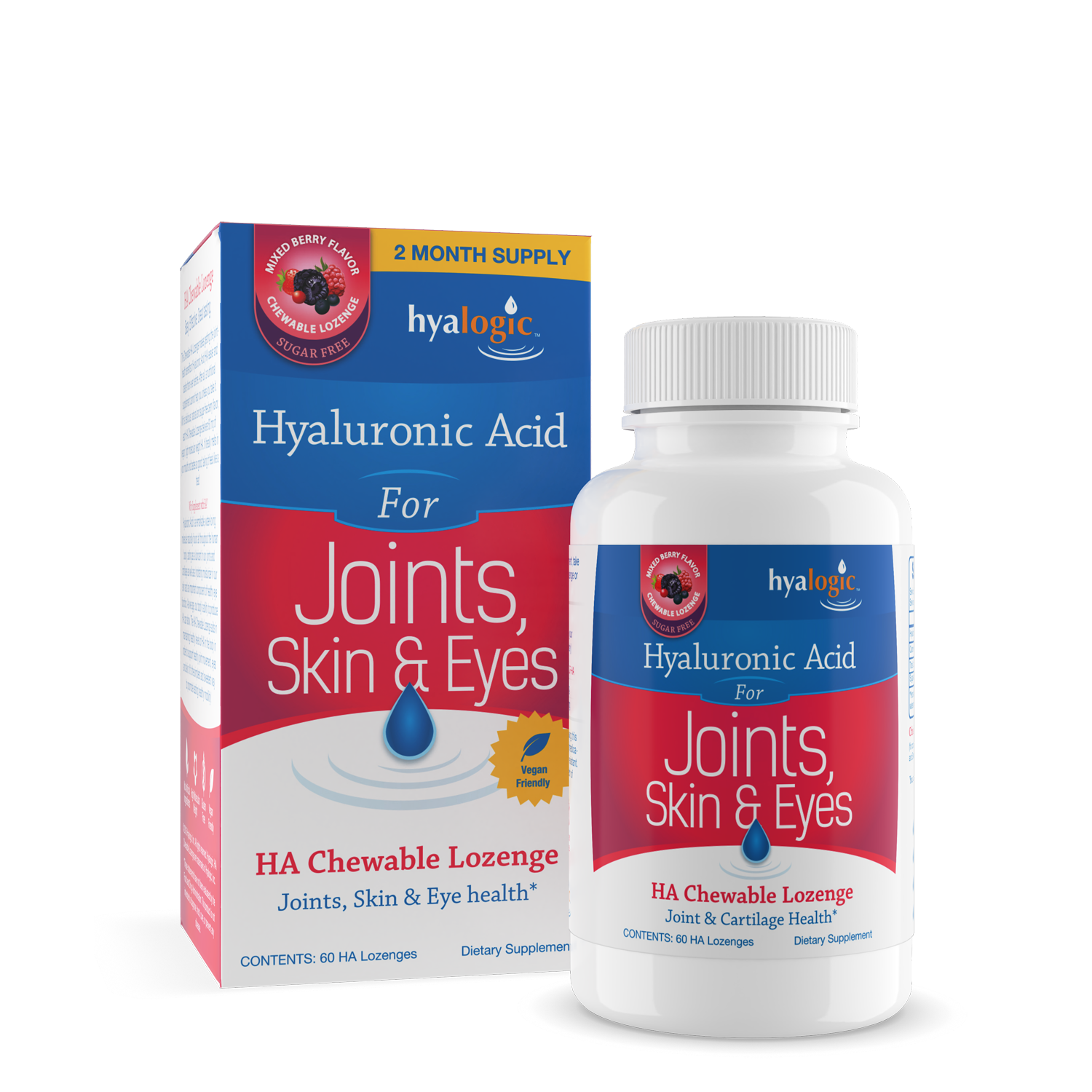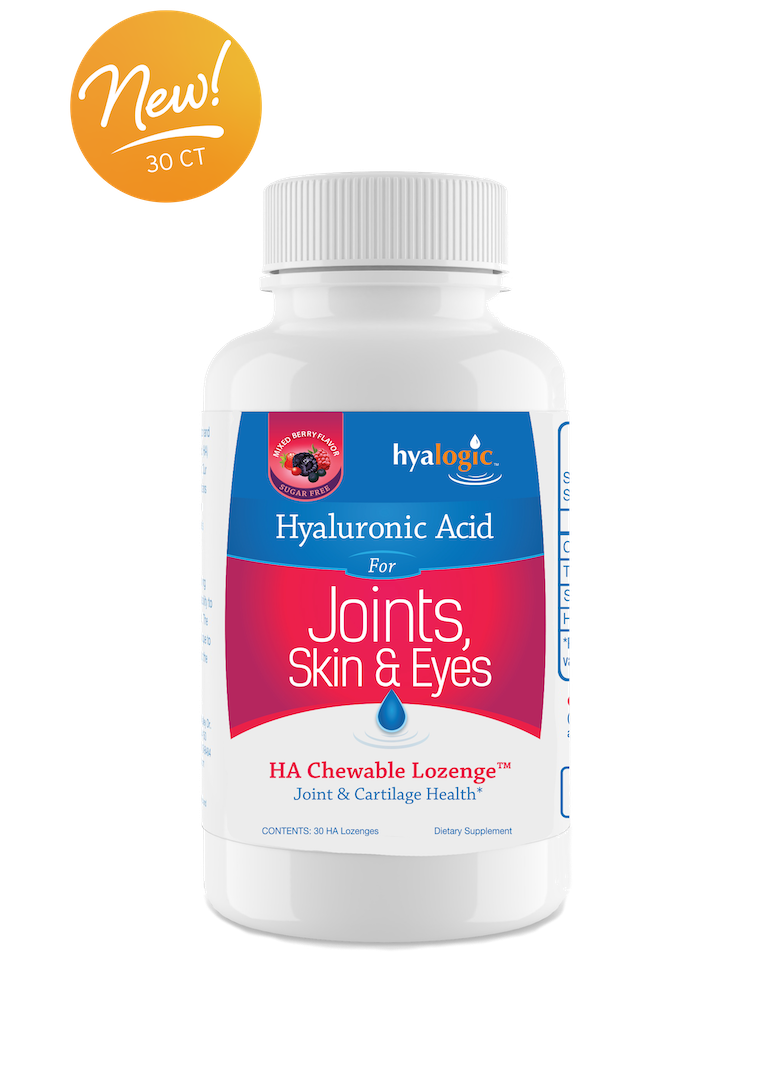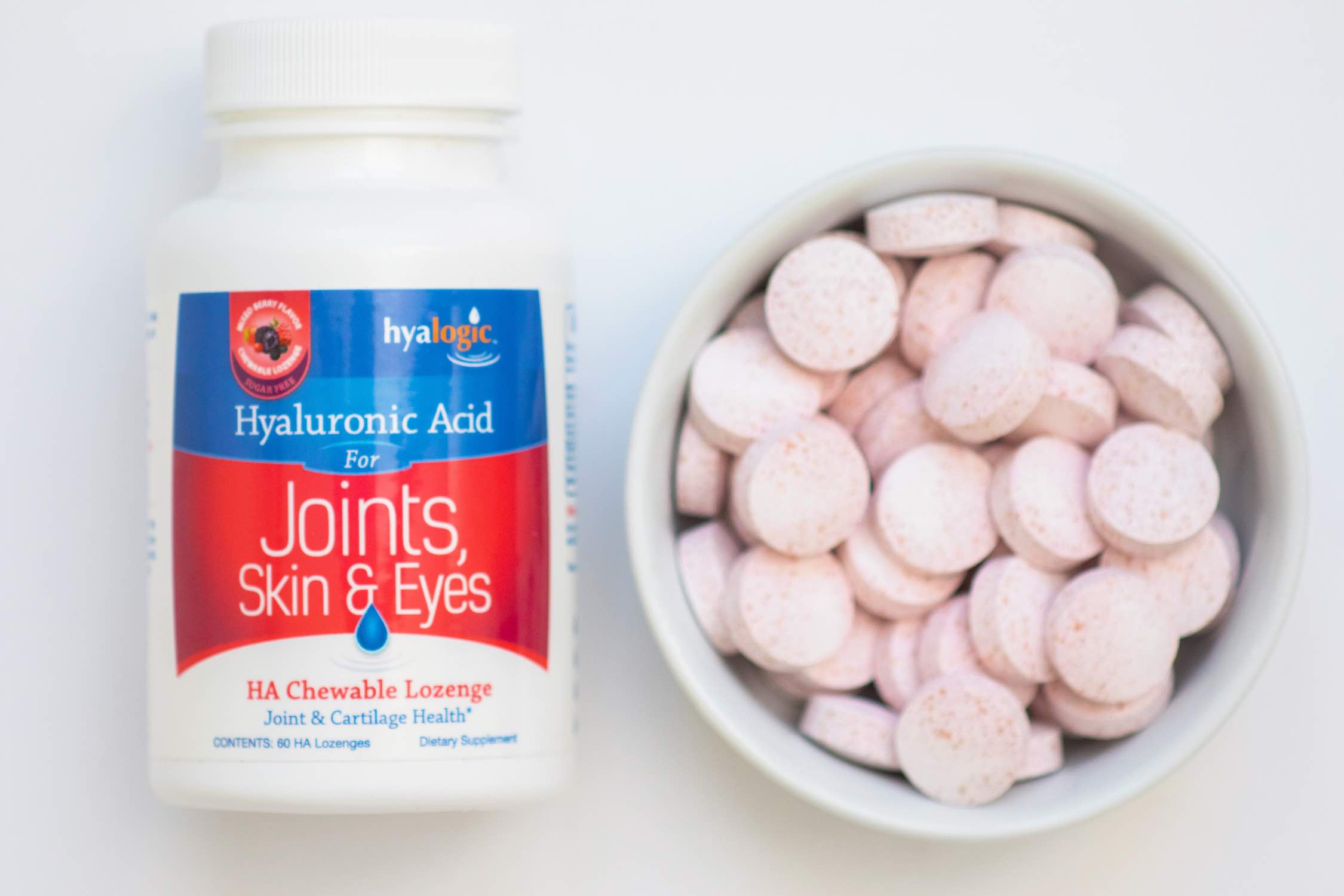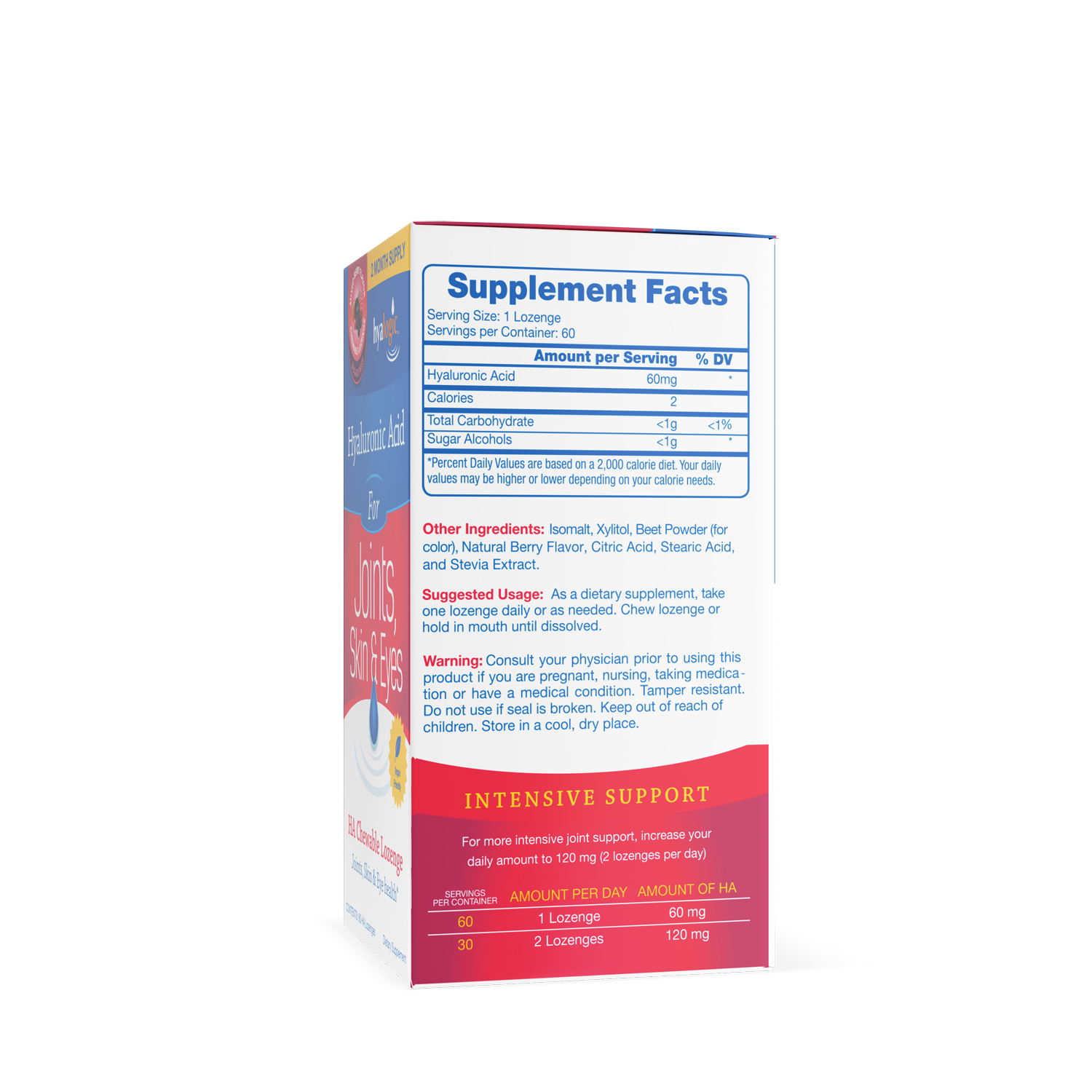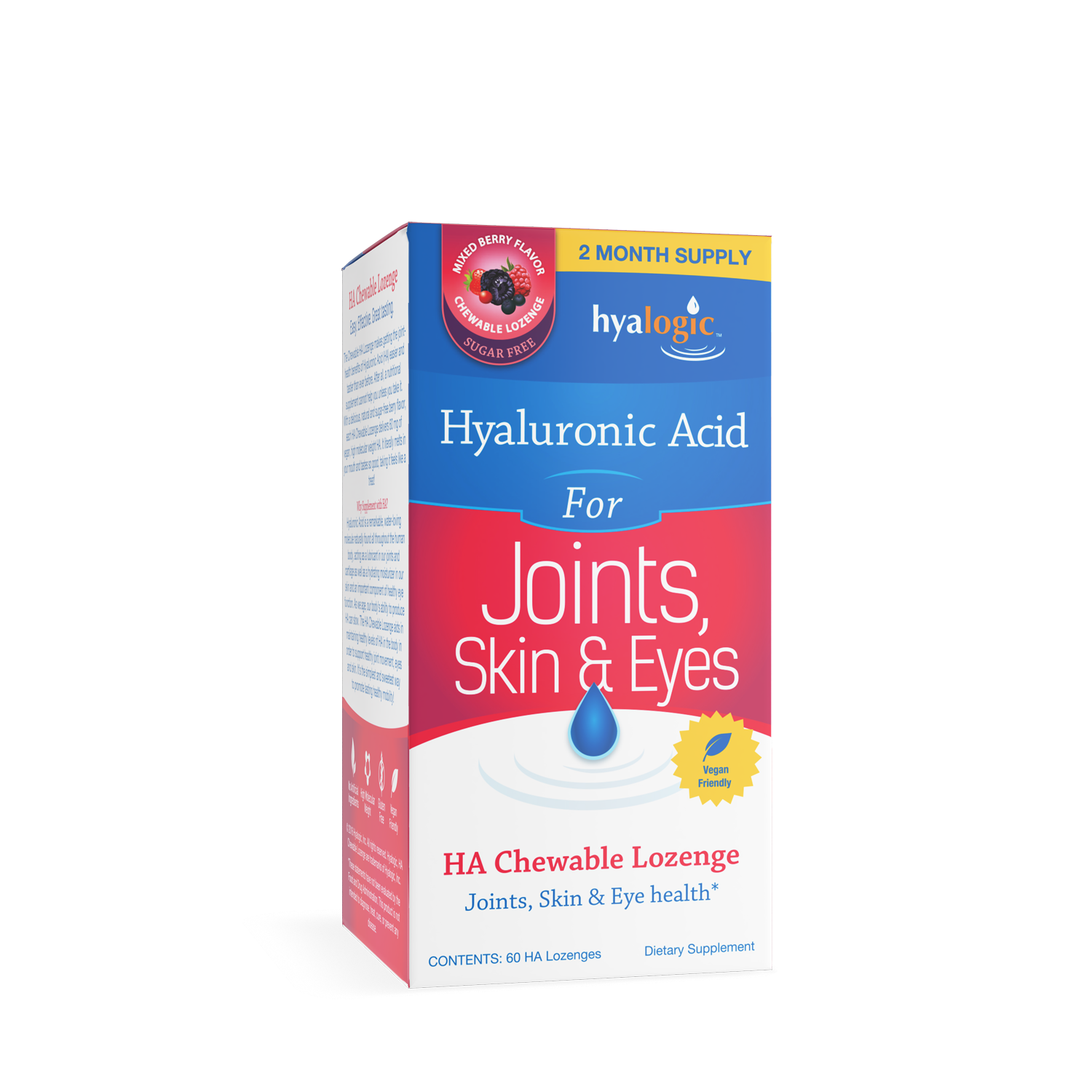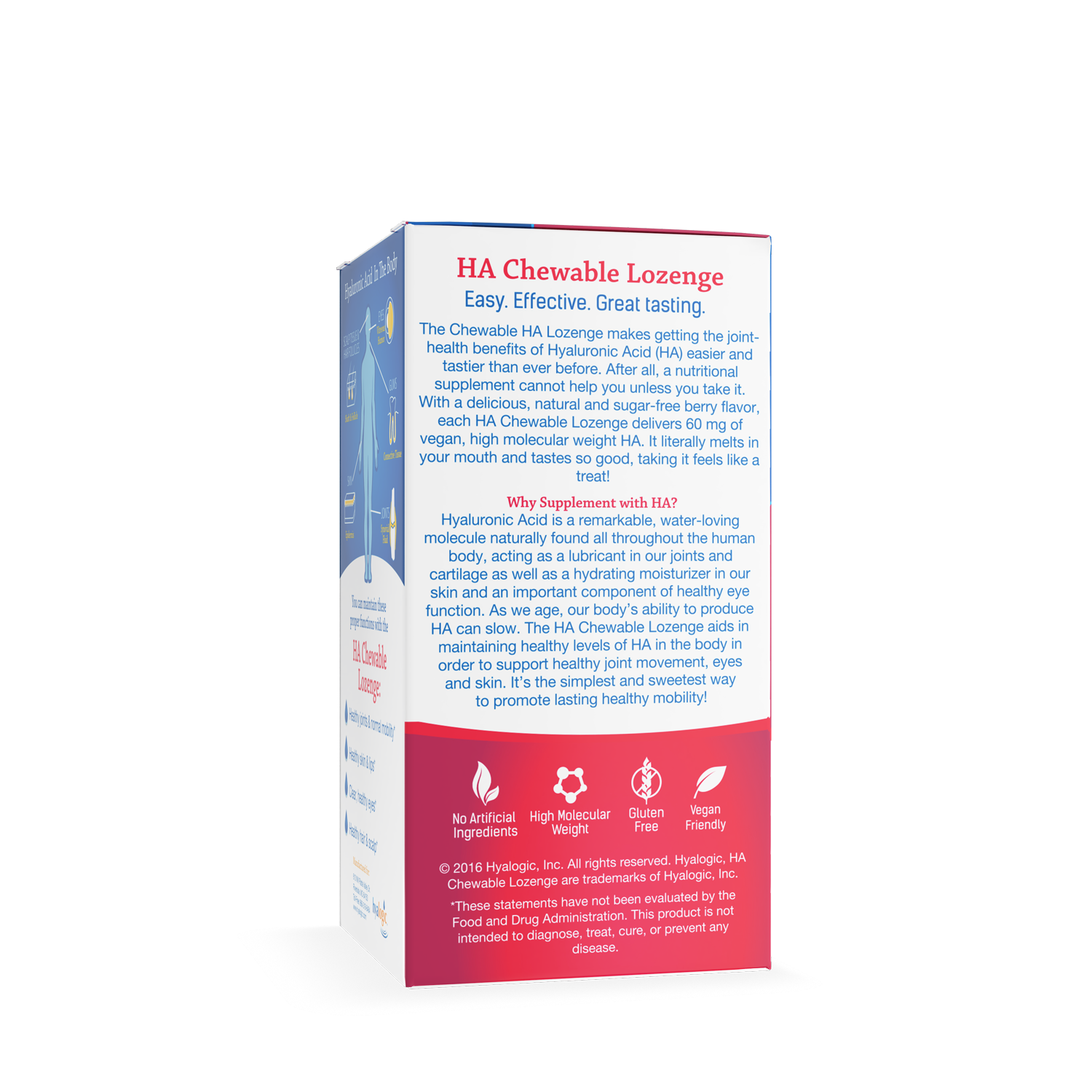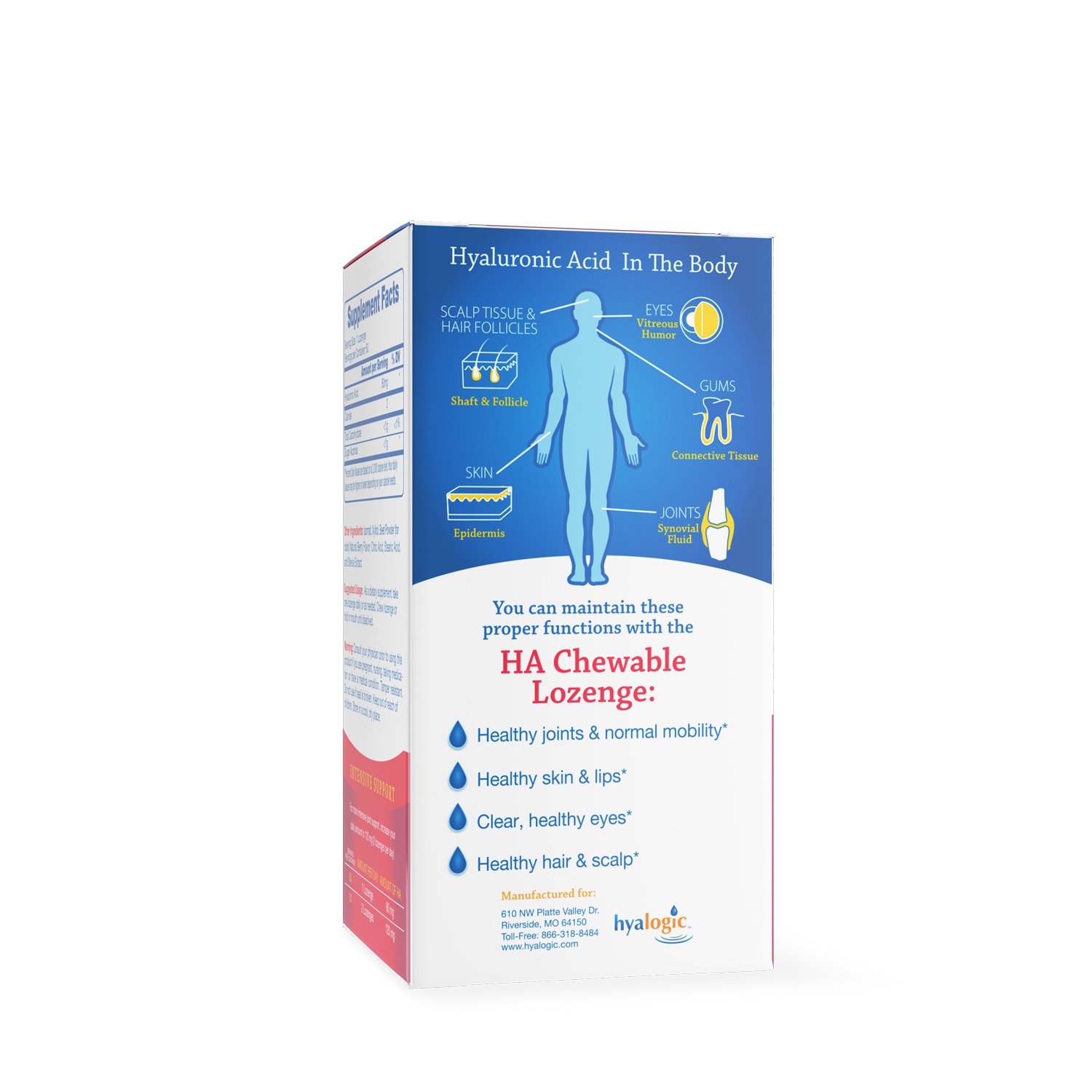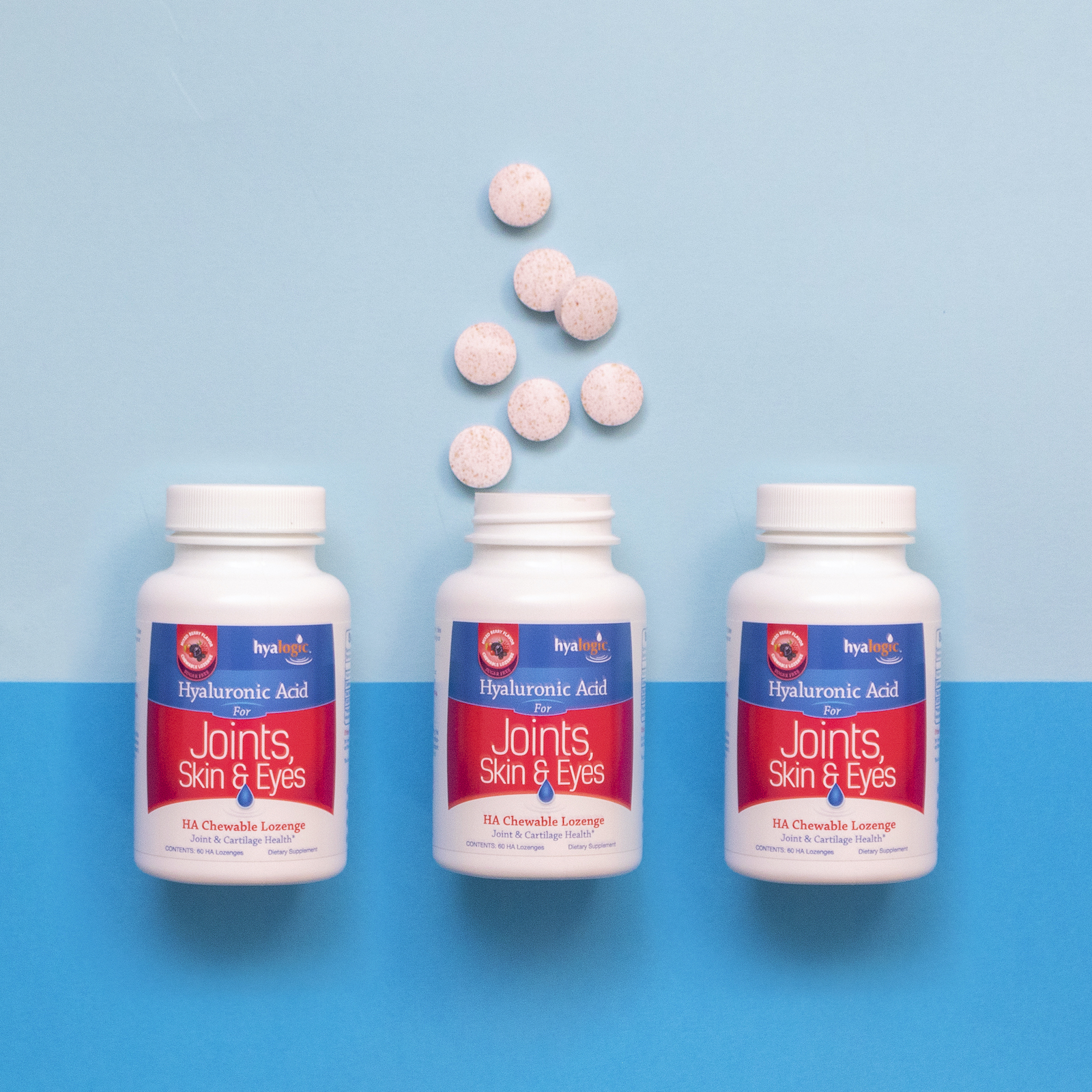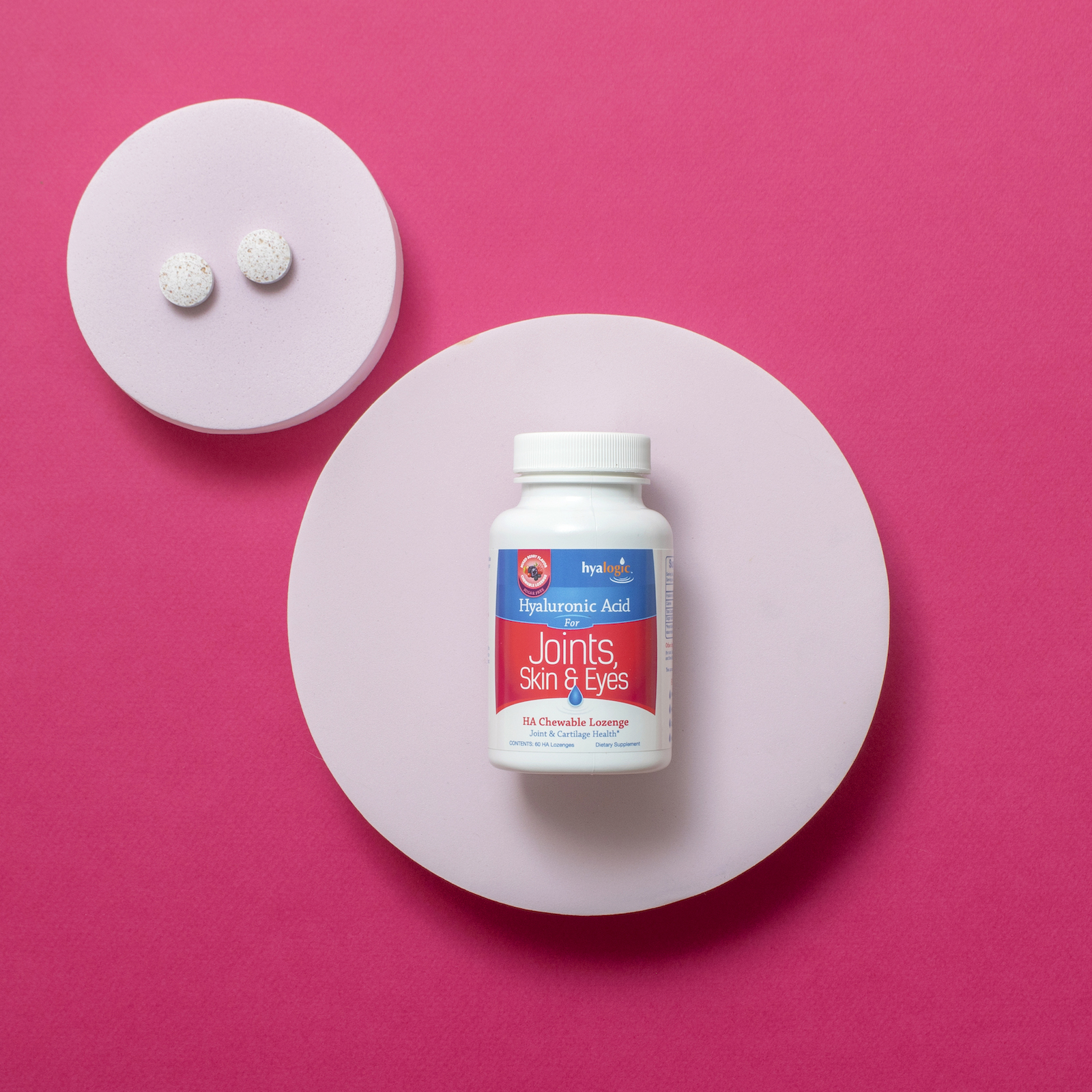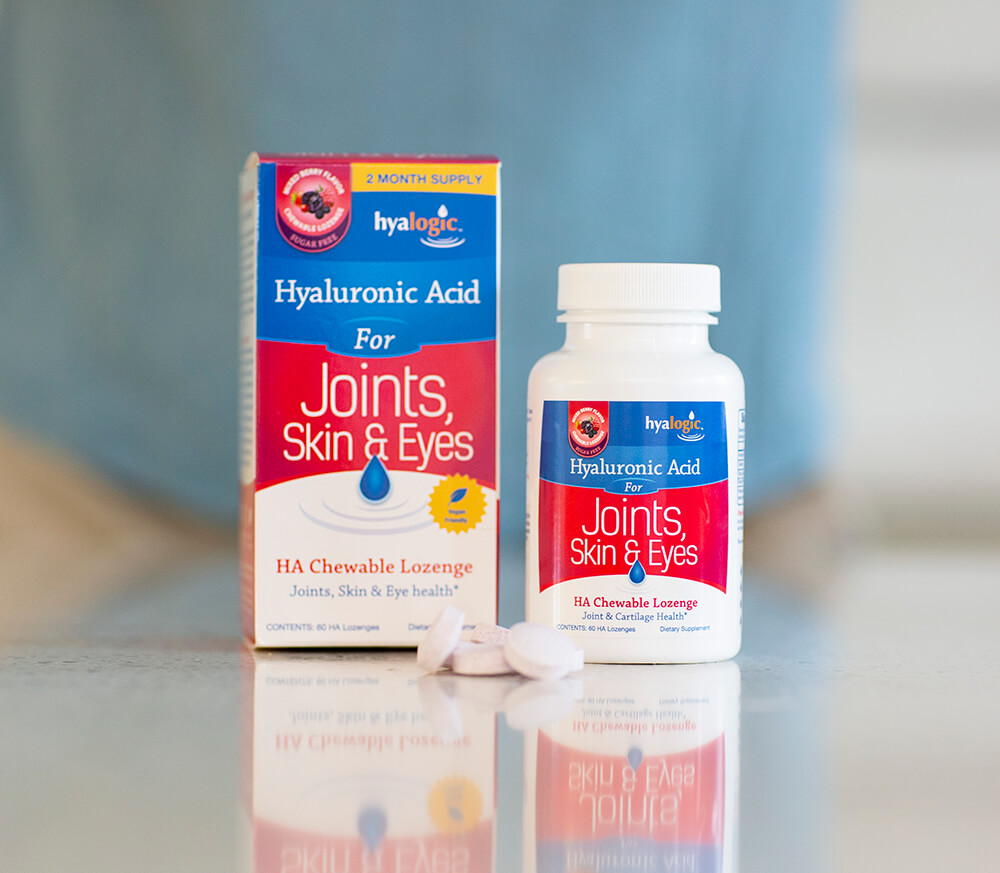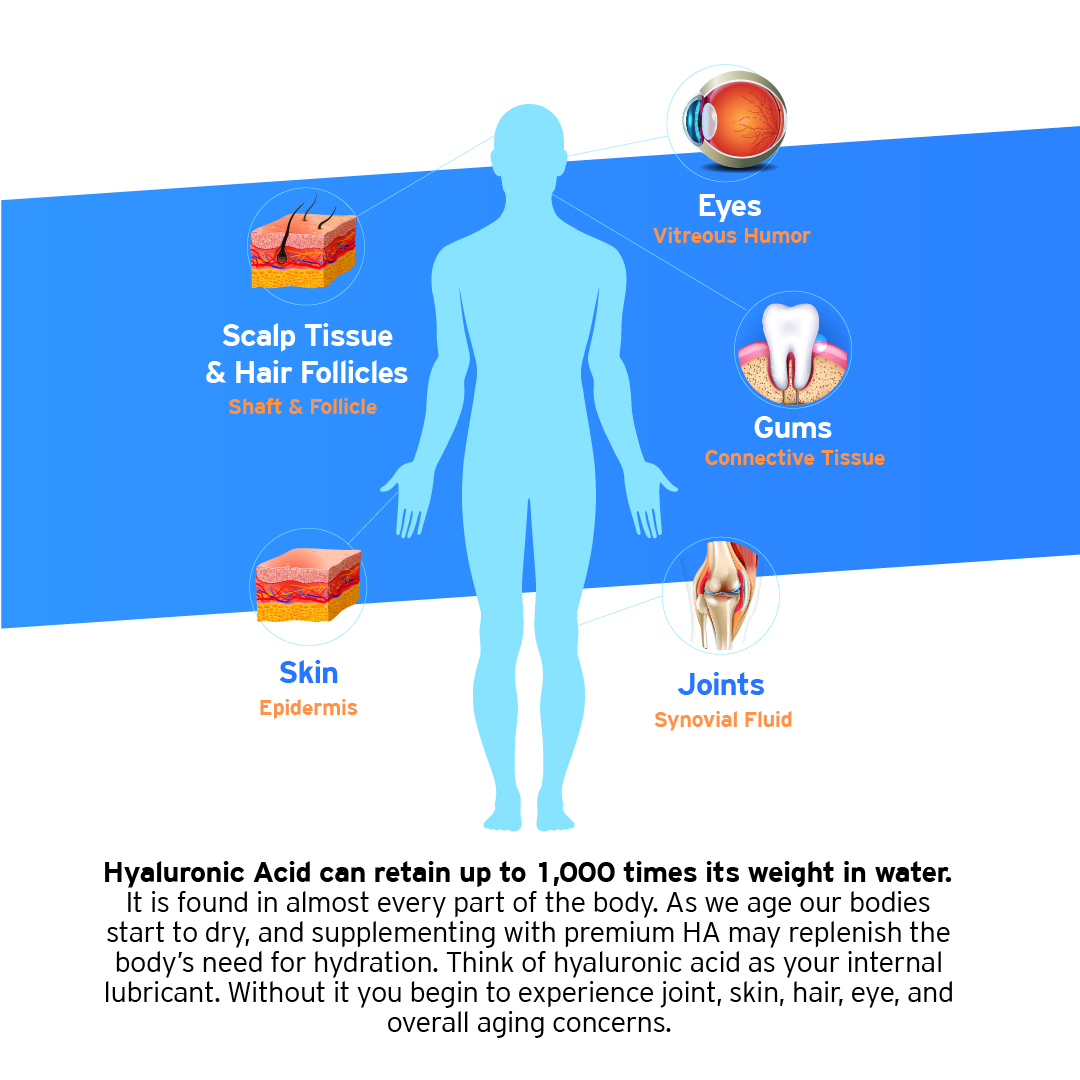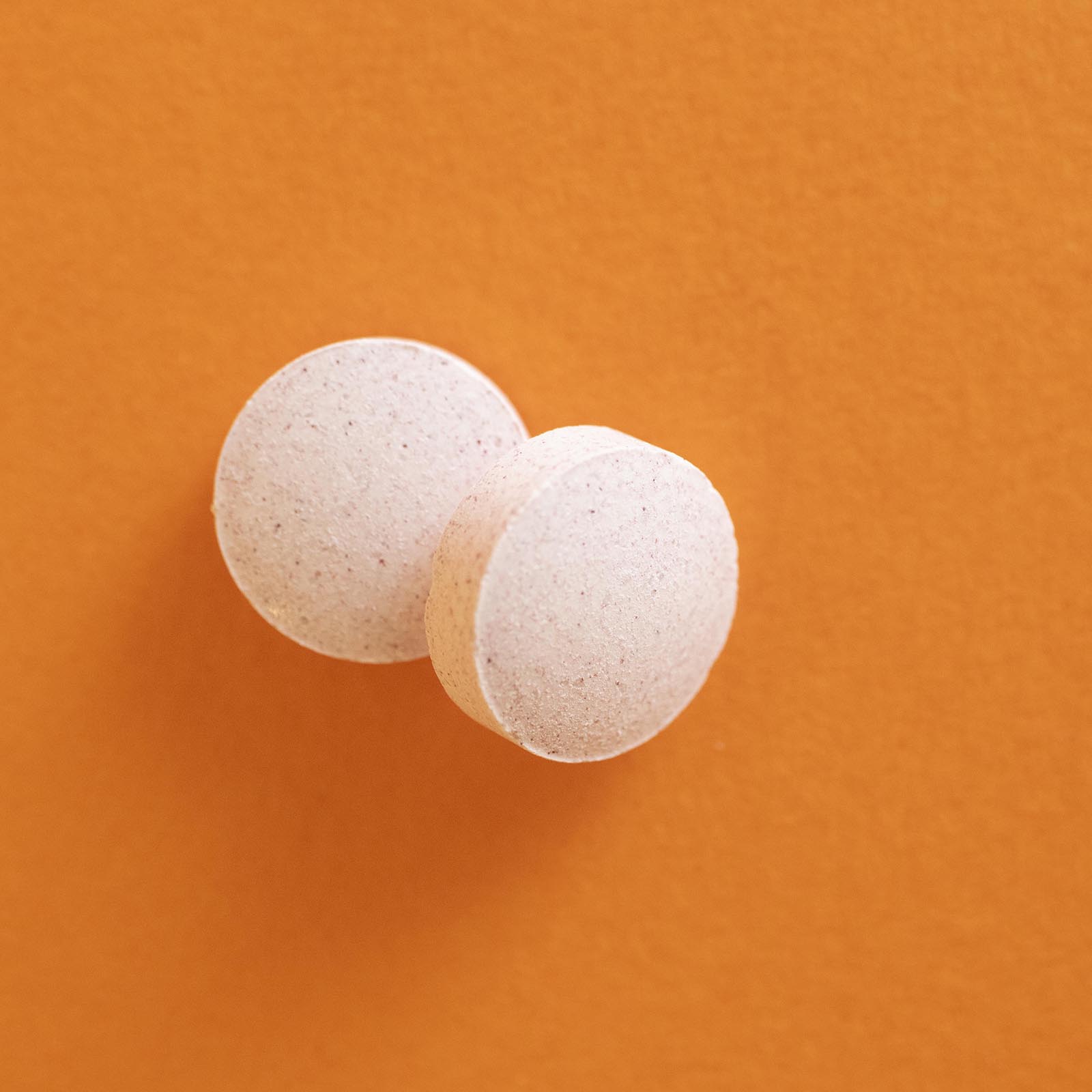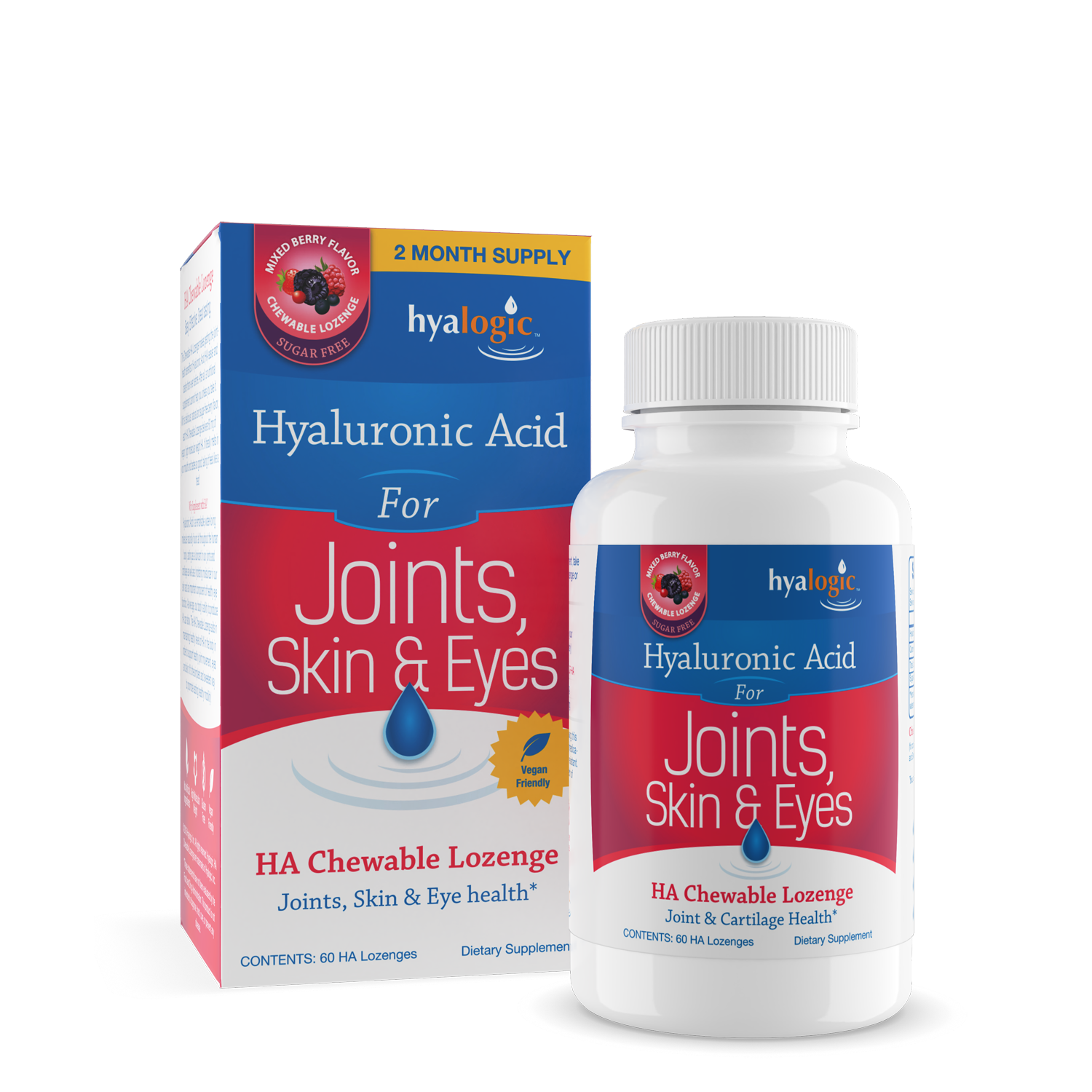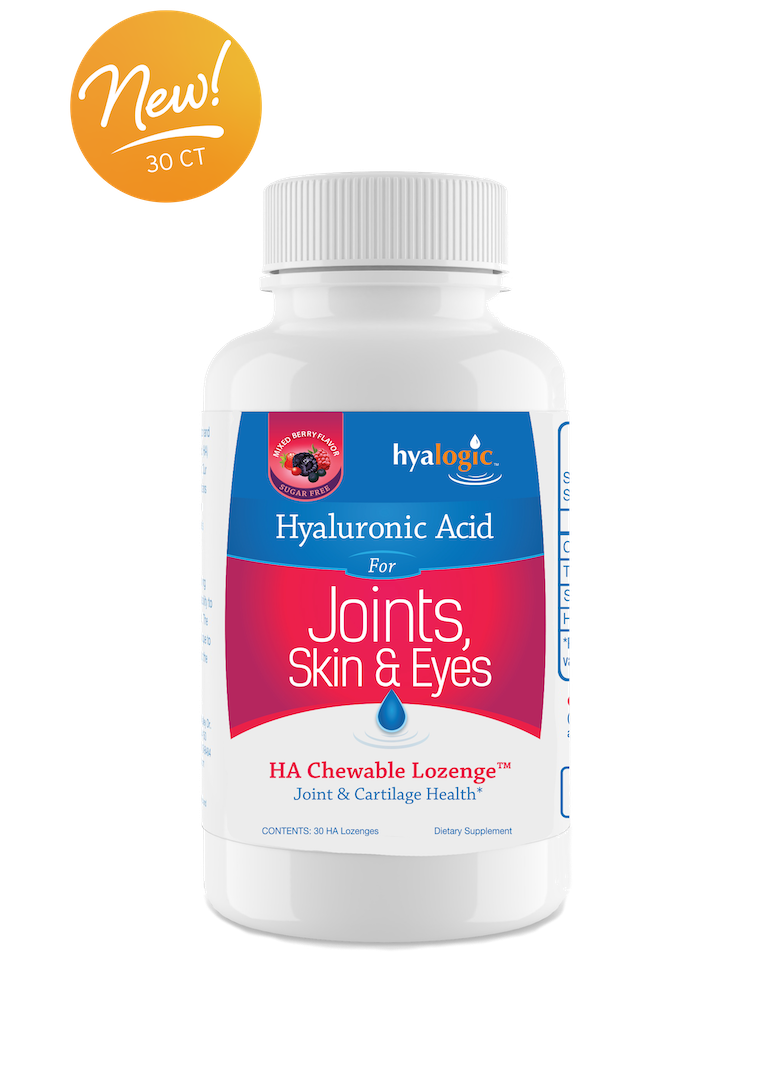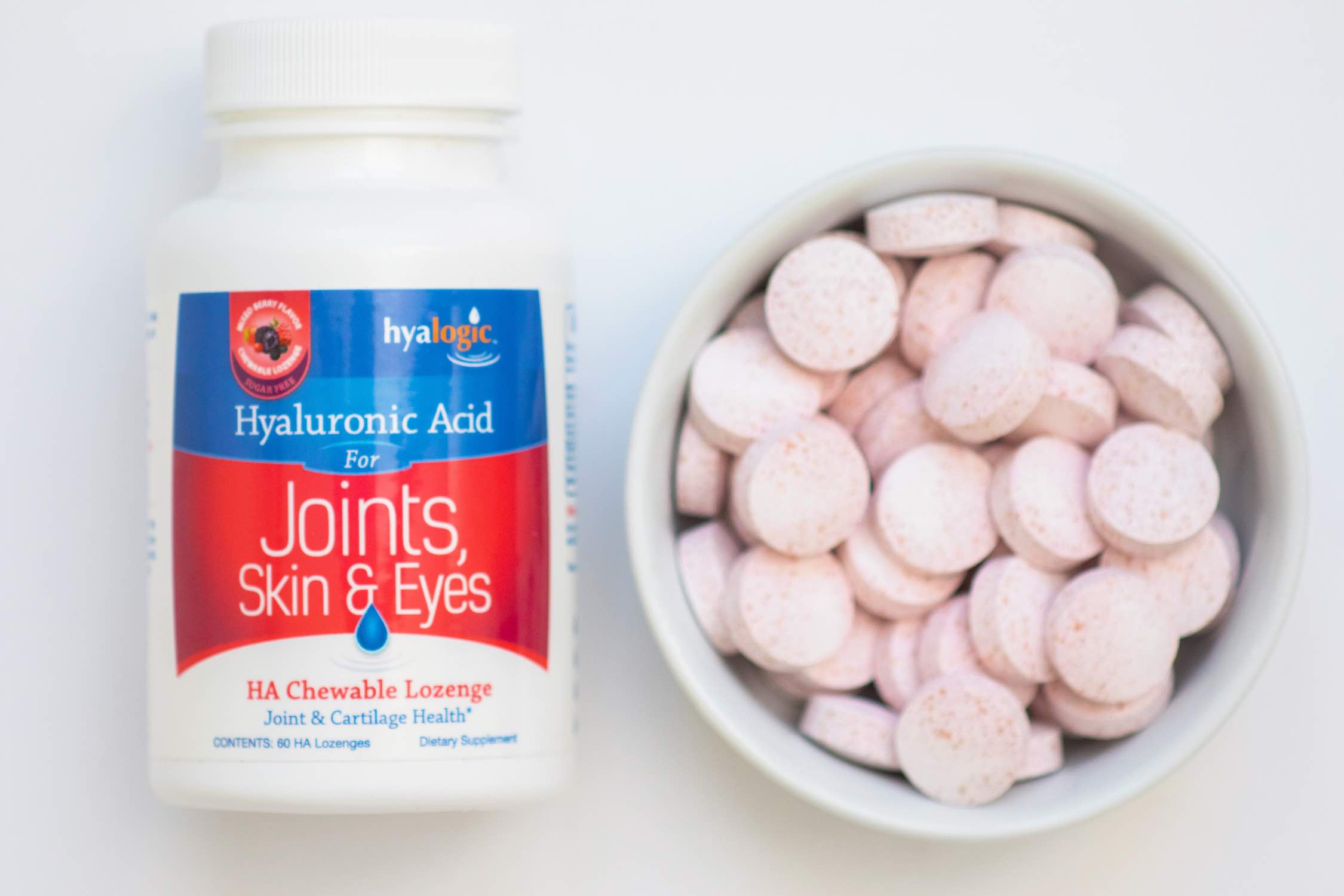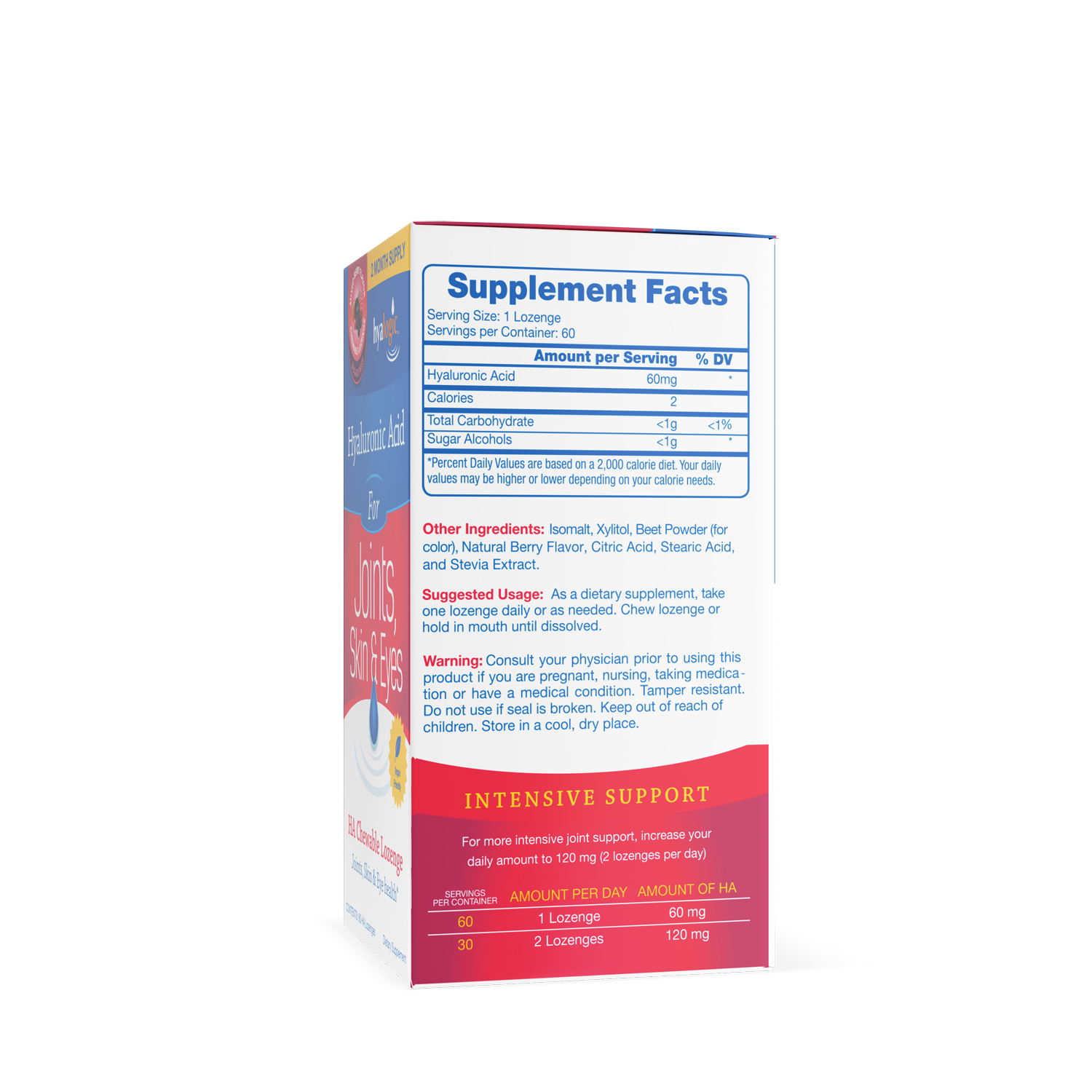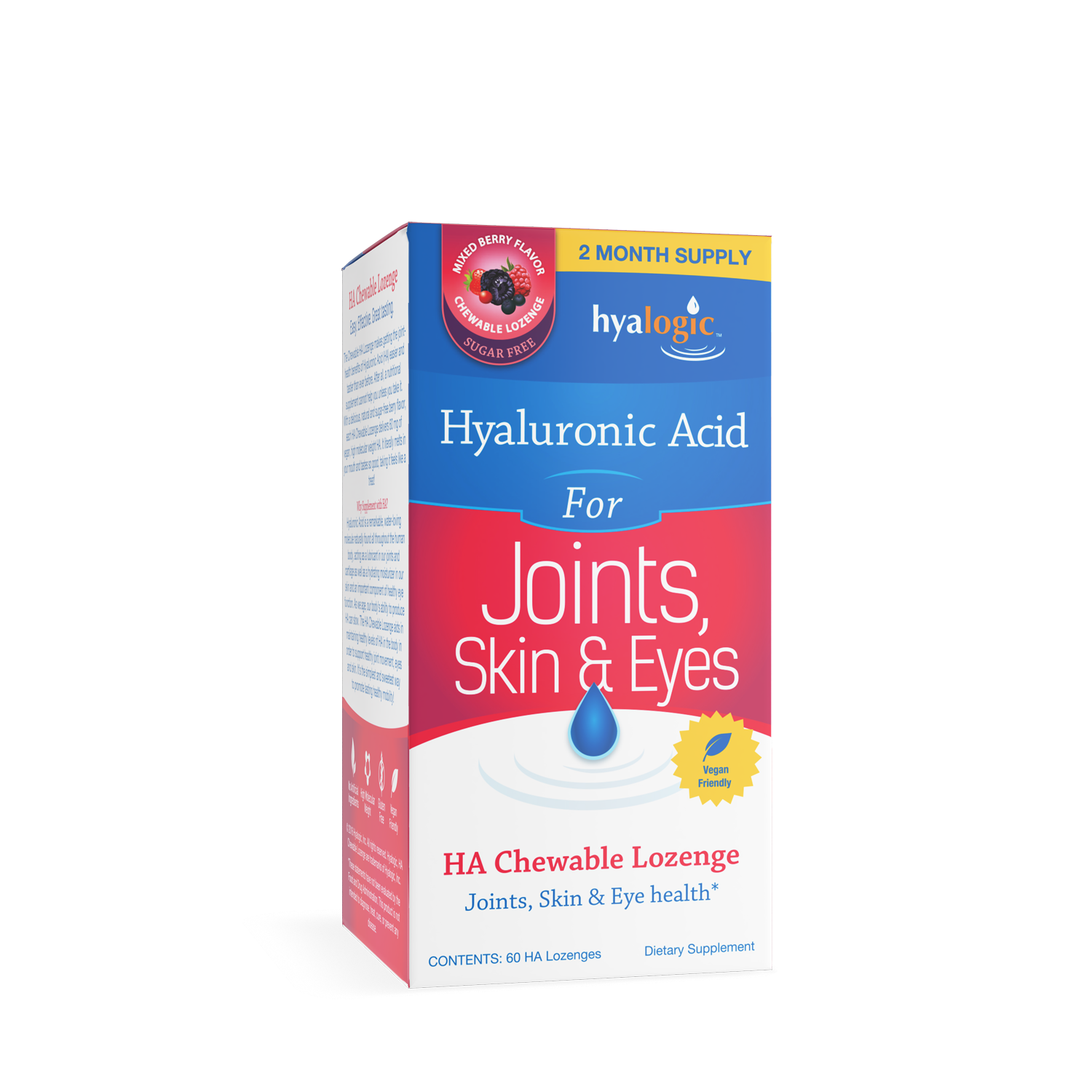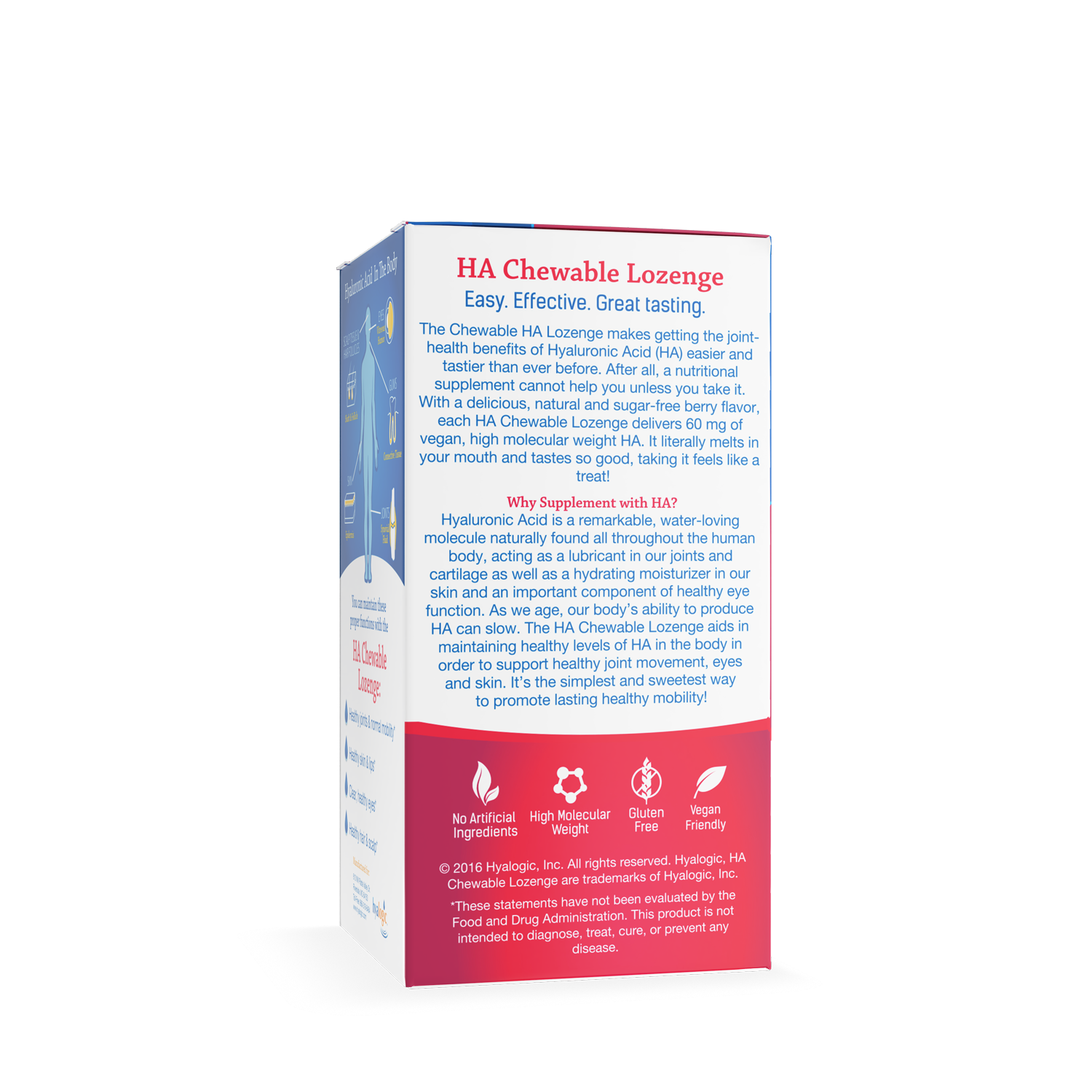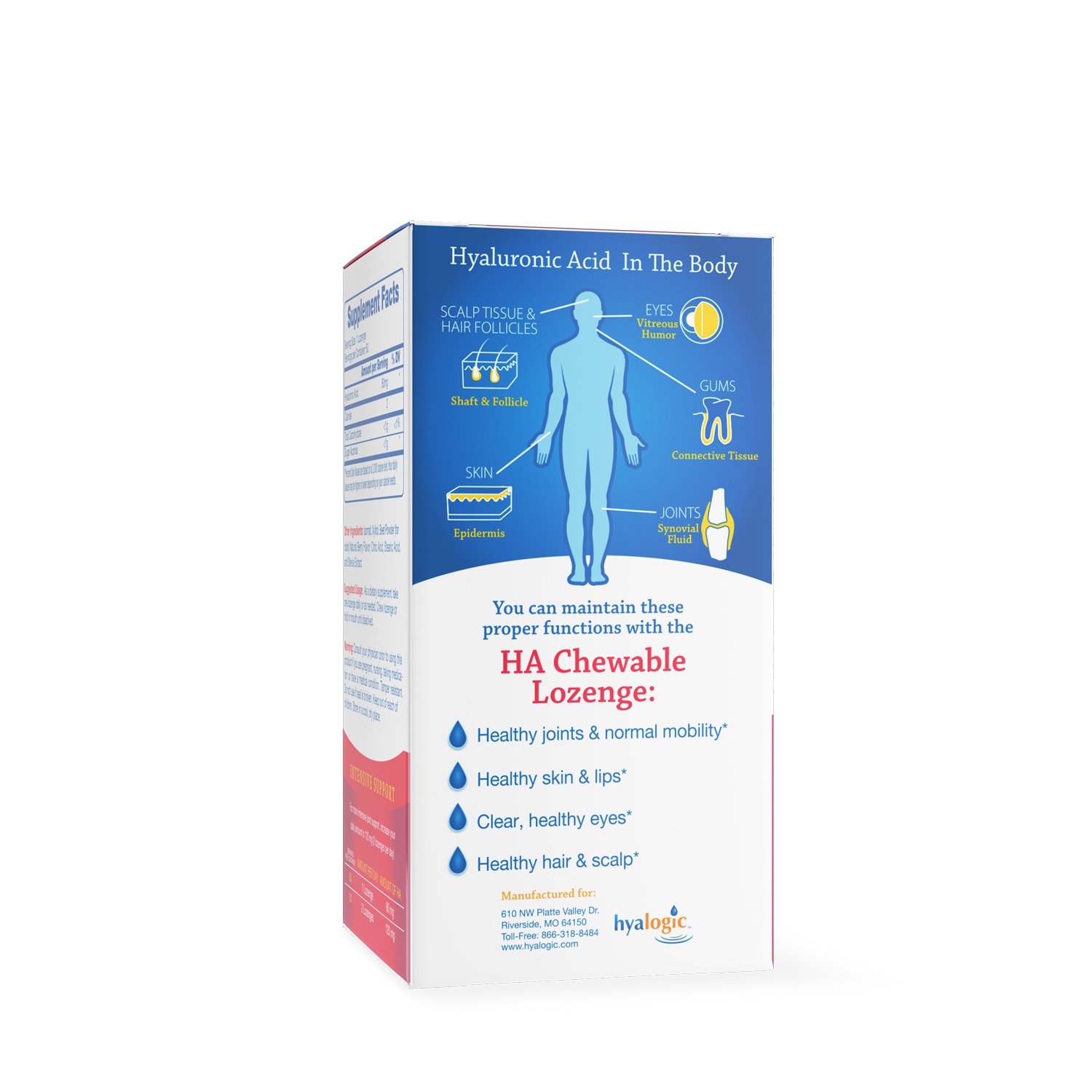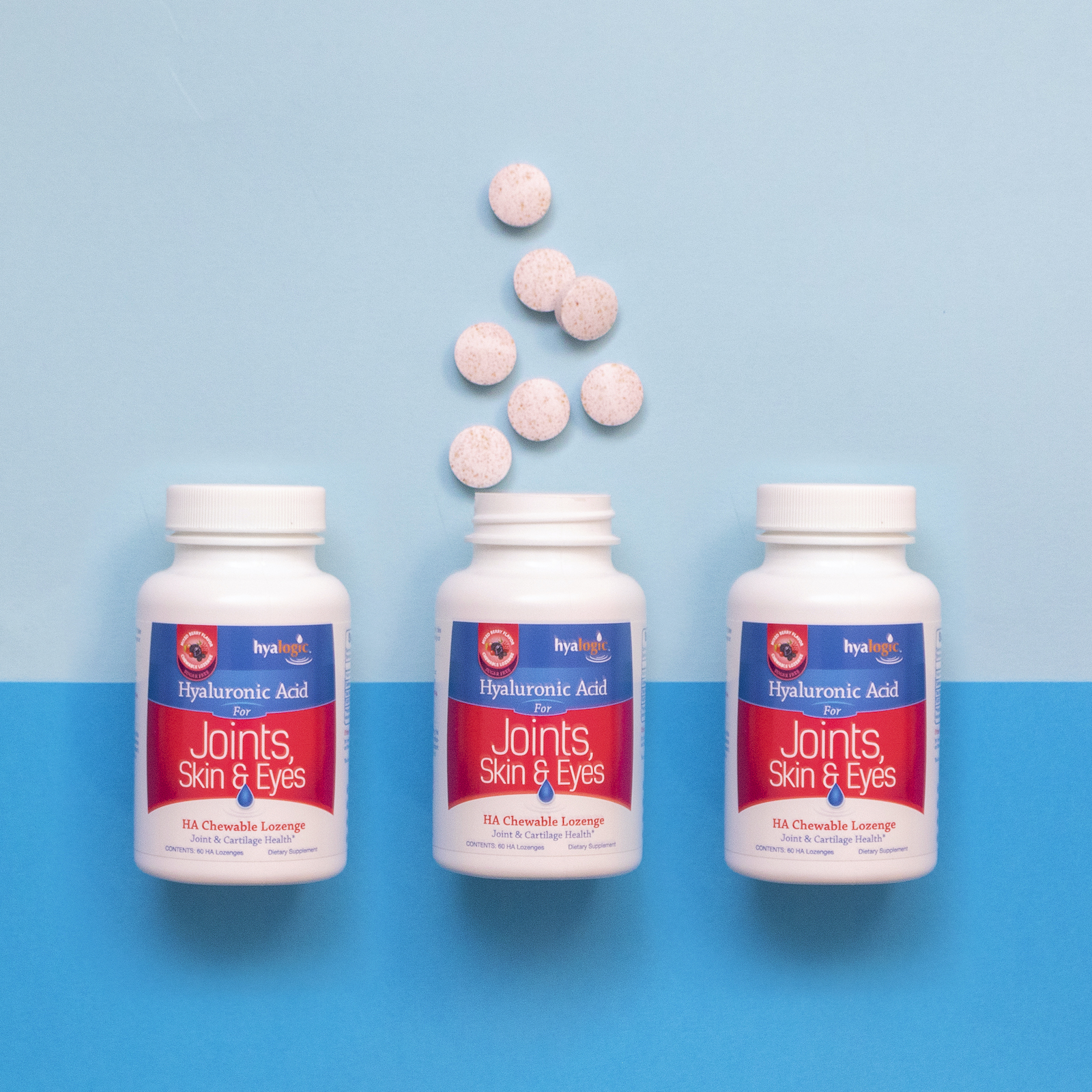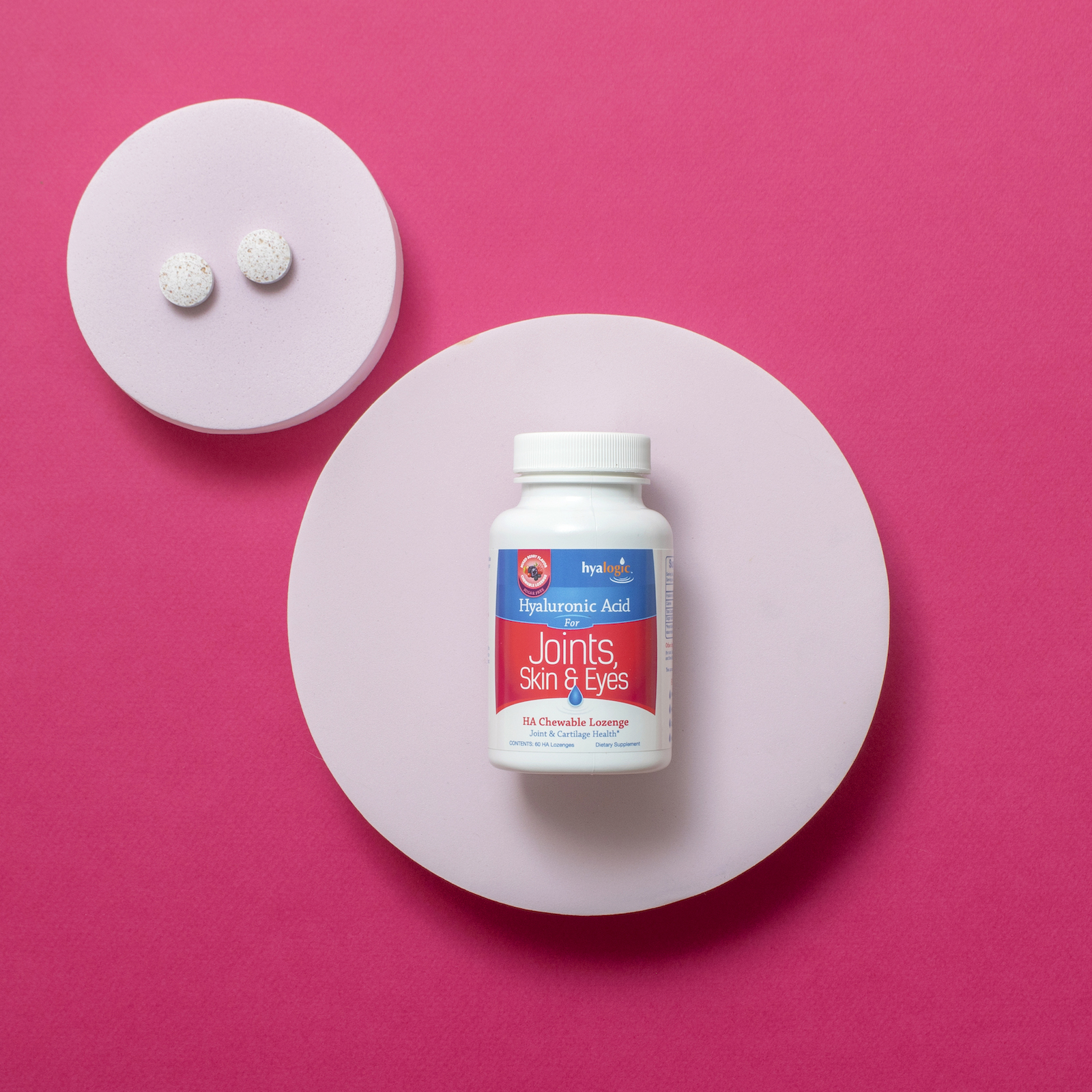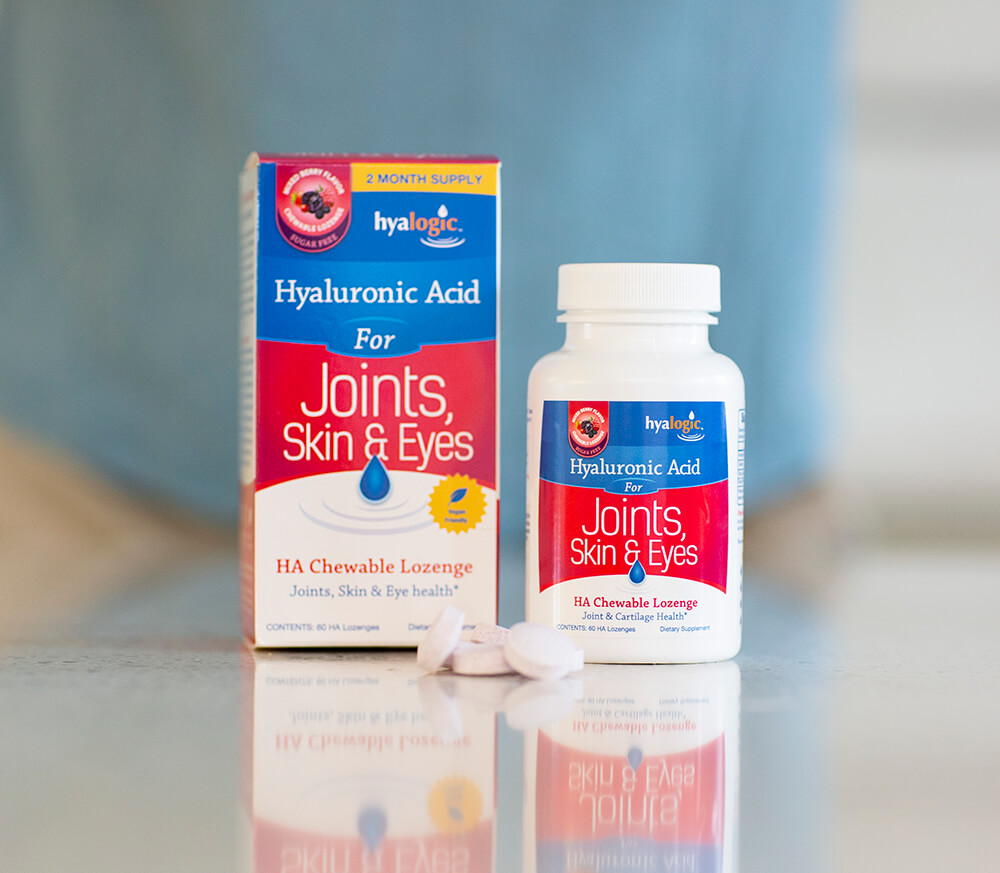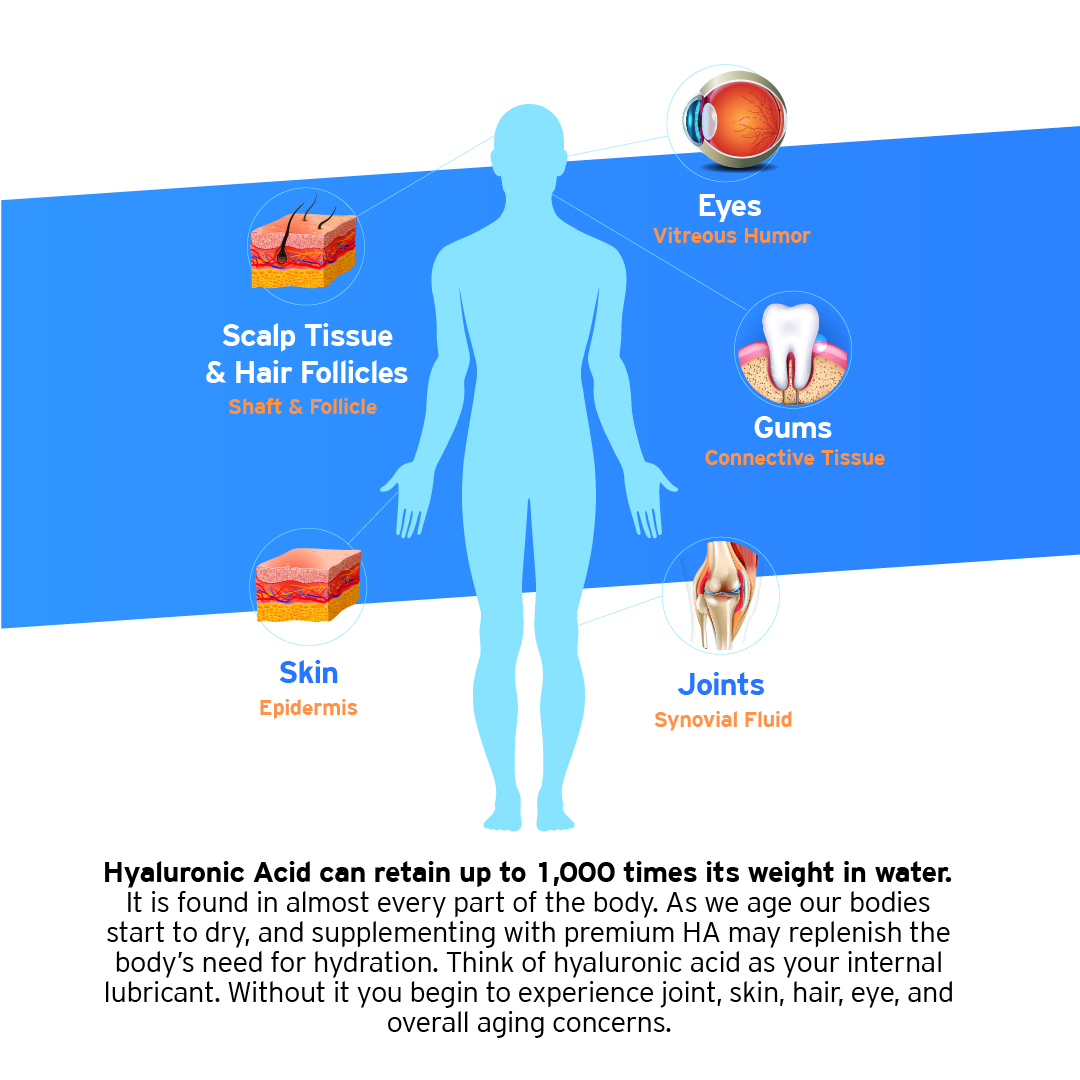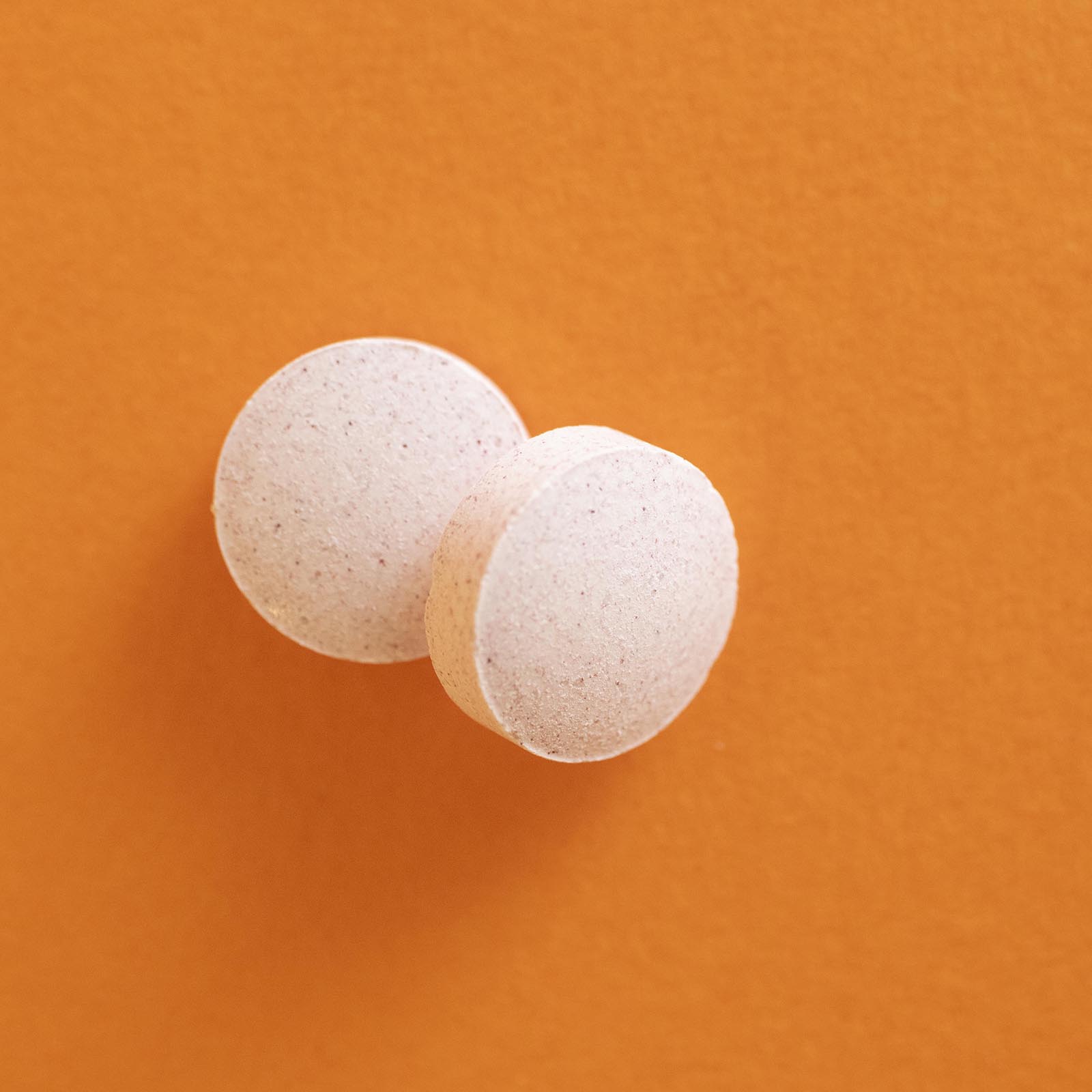 HA Chewable Lozenge
Leave a Review
The HA Chewable Lozenge makes getting the joint health benefits of Hyaluronic Acid (HA) easier and tastier than ever before! With a delicious natural, sugar-free berry flavor, each HA Chewable Lozenge delivers 60 mg of vegan, high molecular weight HA in each lozenge of the 60-count bottle, and delivers 30 mg of vegan, high molecular weight HA in each lozenge of the 30-count bottle.†
Sugar-free & vegan
Delicious berry flavor
60 mg high molecular weight HA
It literally melts in your mouth. HA Chewable Lozenges taste so good, taking them feels like a treat.
Available in two convenient doses and quantity:
60 count bottle, each lozenge with 60mg of vegan, high molecular weight HA
30 count bottle, each lozenge with 30mg of vegan, high molecular weight HA
We believe in the shortest ingredient list possible. You don't need the entire periodic table to be effective, and we work tirelessly to include only the necessities.
Isomalt, Xylitol, Beet Powder (for color), Natural Berry Flavor, Citric Acid, Stearic Acid, and Stevia Extract
Directions: As a dietary supplement, take one lozenge daily or as needed. Chew lozenge or hold in mouth until dissolved.
Natural & Delicious
Sugar-Free Support
The chewable HA Lozenge makes getting the joint health benefits of Hyaluronic Acid (HA) easier and tastier than ever before. After all, a nutritional supplement cannot help you unless you take it.  With a delicious, natural and sugar-free berry flavor, each HA Chewable Lozenge delivers 60 mg of vegan, high molecular weight HA. It literally melts in your mouth and tastes so good, taking it feels like a treat!
Useful
Frequently Asked Questions
What is Hyaluronic Acid?
Hyaluronic Acid is a special mucopolysaccharide occurring naturally throughout the human body. One of the most heavily researched substances today. Its function in the body is, amongst other things, to bind water and to lubricate movable parts of the body, such as joints and muscles. Its consistency and tissue-friendliness allow it to be used in skin-care products as an excellent moisturizer. Hyaluronic Acid is one of the most hydrophilic (water-loving) molecules in nature and can be described as "nature's moisturizer".
What's the benefit of taking a Lozenge?
Easy. Effective. Great-Tasting. Convenient. Your HA Lozenges won't work if you don't take them. Compliance is important. Joint health has never been easier or better tasting. The HA Lozenge is a revolutionary new, great-tasting tablet that dissolves in the mouth and provides benefits – quickly and easily.
How does HA benefit the joints?
HA helps your joints in maintaining their healthy and fluid motion. Hyaluronic Acid supplements the synovial fluid within the joint to help maintain its cushioning properties.†
Some of Our
Customer Favorites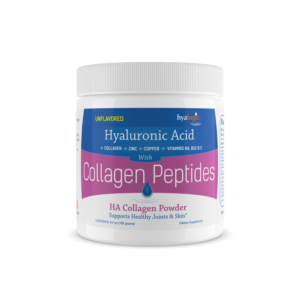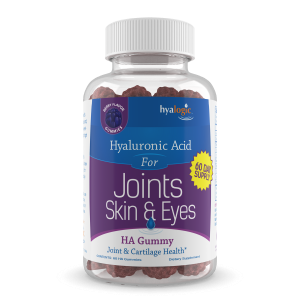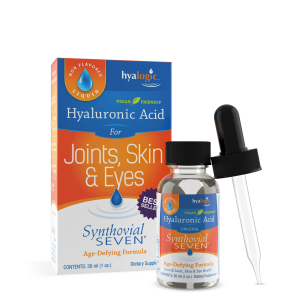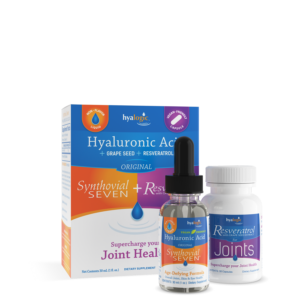 I just want to thank you for your products. I have used the lozenges for years and they have helped me..but recently i got the eyedrops and i cant believe the difference they make! I have had lots of cornea issues and suffer from issues of my eyelids..after the first use my eyes are no longer constantly blurry! you have great products! This was one of the first Hyalogic product I tried, and it is my go-to for times in between amounts of HA when I feel a bit of issues in my knees. In 30 minutes or less after chewing one of these, my problem is solved! I am impressed by the quick action. It's a great booster, or taken alone. However, I have found that it is not strong enough (for me) to use on its own every day. I always make sure I have some on hand for those times when I need a little extra HA. It also tastes delicious. Favorite product at Hyalogic. Great tasting, texture, and I feel it makes a difference for me. I have been using the Hyaluronic Acid for Joints, skin, and eyes lozenges for 2+ years now. I have a very strong family history of joint concerns. I was 47 years old when starting on the Hyaluronic Acid lozenges and already having problems with my movement. I started on the Hyaluronic acid lozenges and within 1 week felt a huge difference. Over another week or so, it even got better. I have had great, great results from this product. I have ran out a time or two and within a week noticed the difference of how much this product is helping. – I immediately ordered more and got back on it. I realize that I cannot be without this product and I am sure without a doubt that it has kept me from having bigger issues. Thank you Hyalogic for making such wonderful products that we can trust! This product really helps my dry mouth and tongue issues caused by poor dental work some years ago. It relieves the discomfort when I'm trying to relax at night. I take this every morning (and some evenings because they taste so good!). They taste great, and the slow release of the Hyaluronic Acid is what I like. I have taken this product for months and feel the difference.
Stay Hydrated
Latest Tips
When Columbia University scientists Karl Meyer and John Palmer first discovered hyaluronic acid (HA) in 1934, they could scarcely have... Healthy, youthful looking hair relies on ample hydration, both in the hair itself and in the scalp where the hair... Ageless beauty has long been the Holy Grail of the cosmetics industry. Just a quick glance online reveals the abundance...