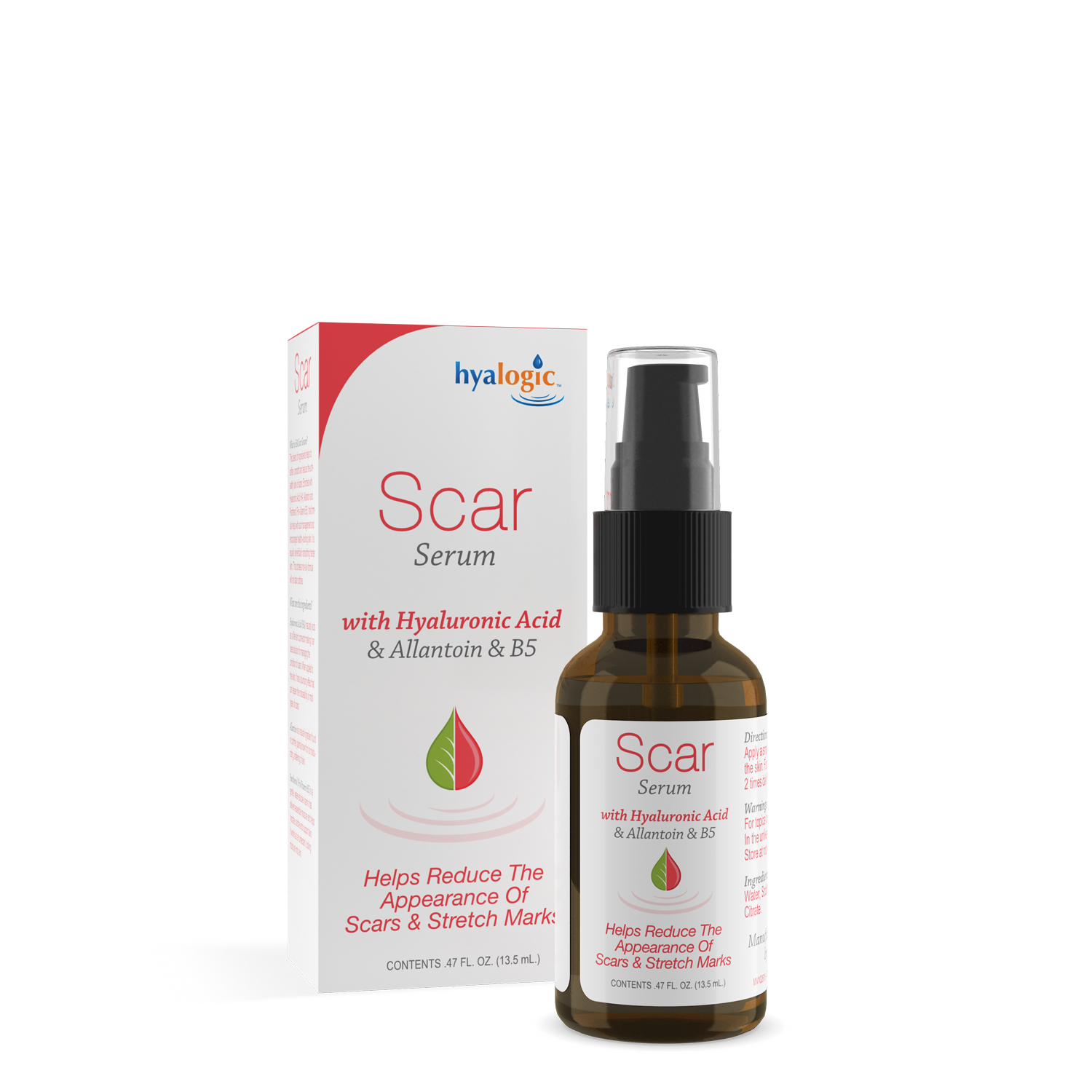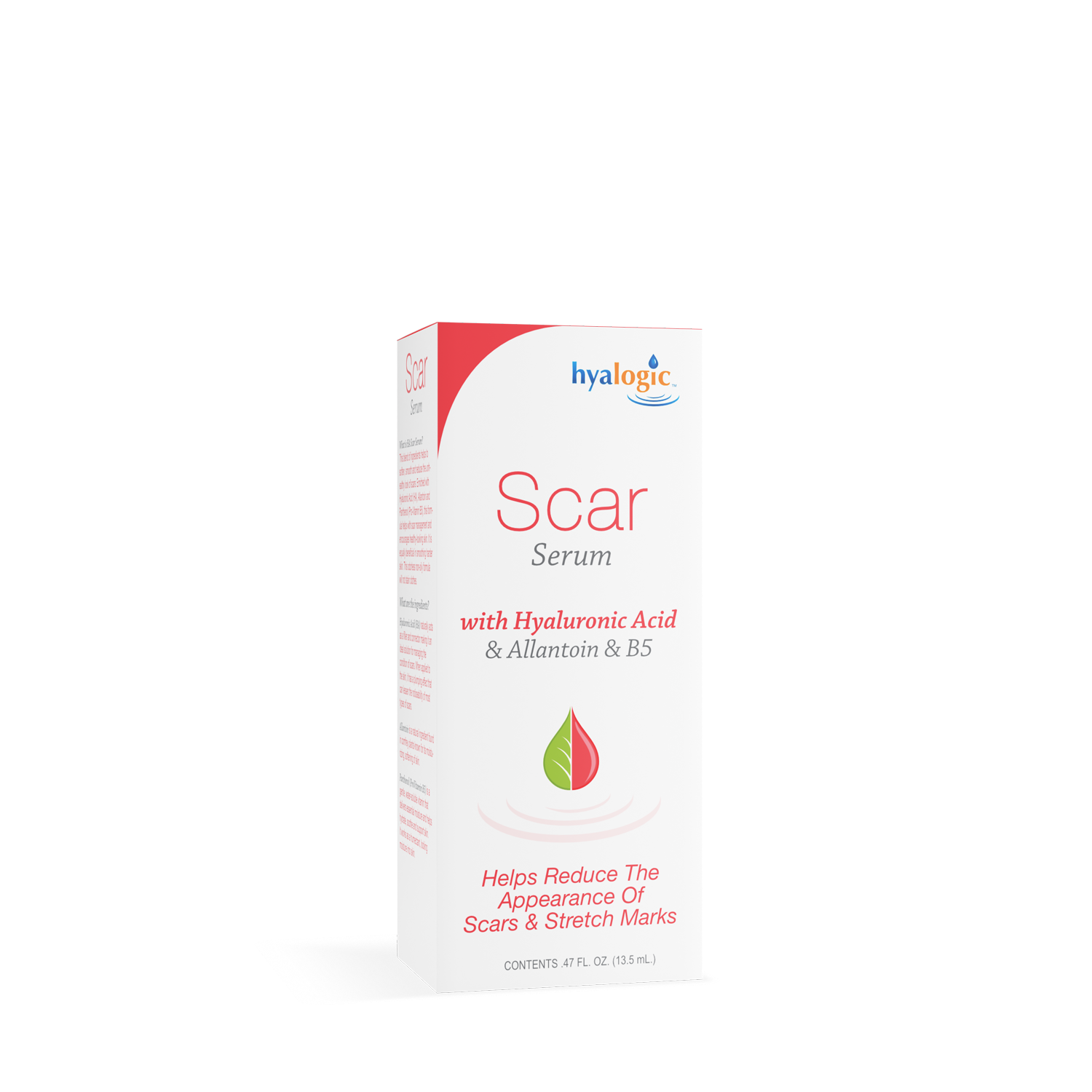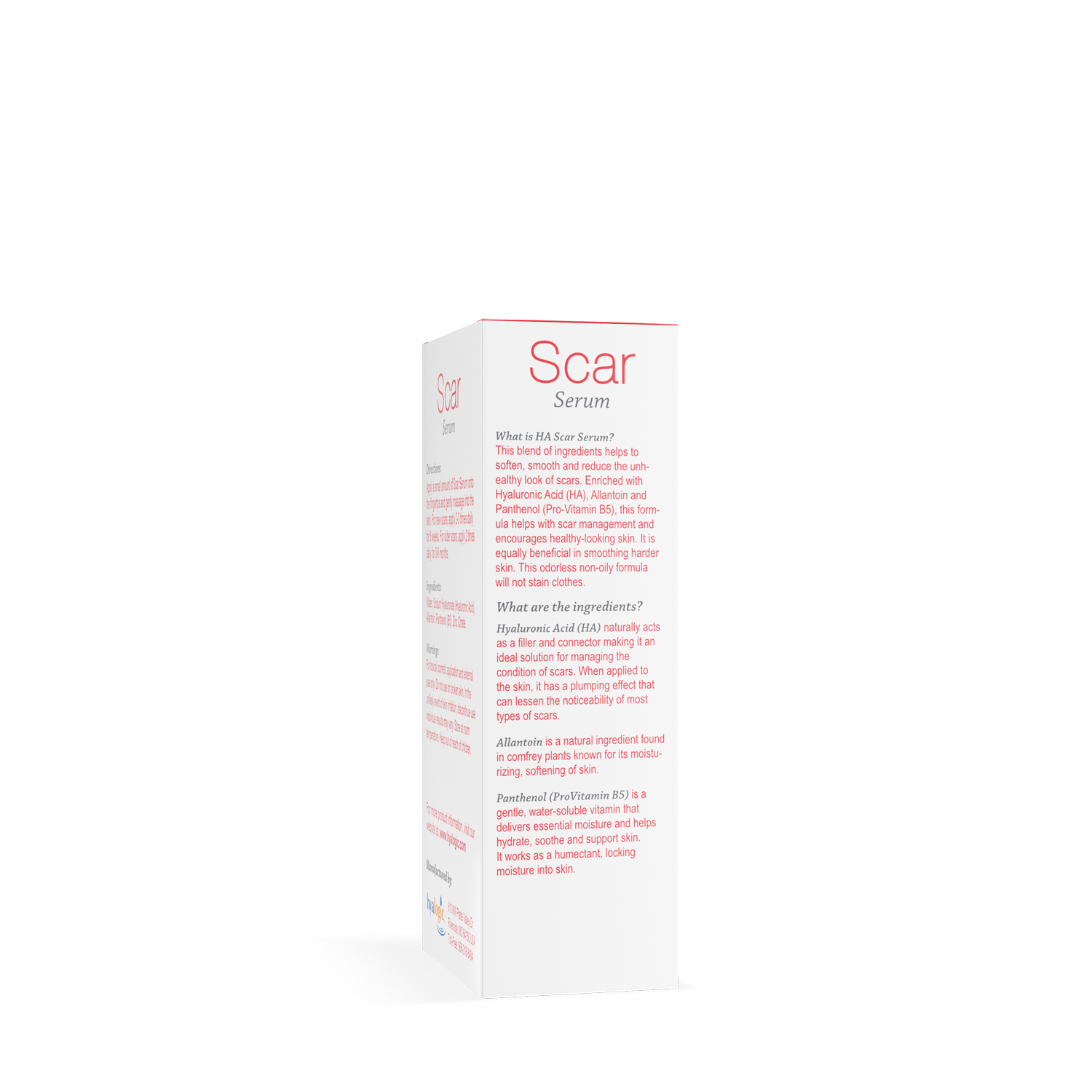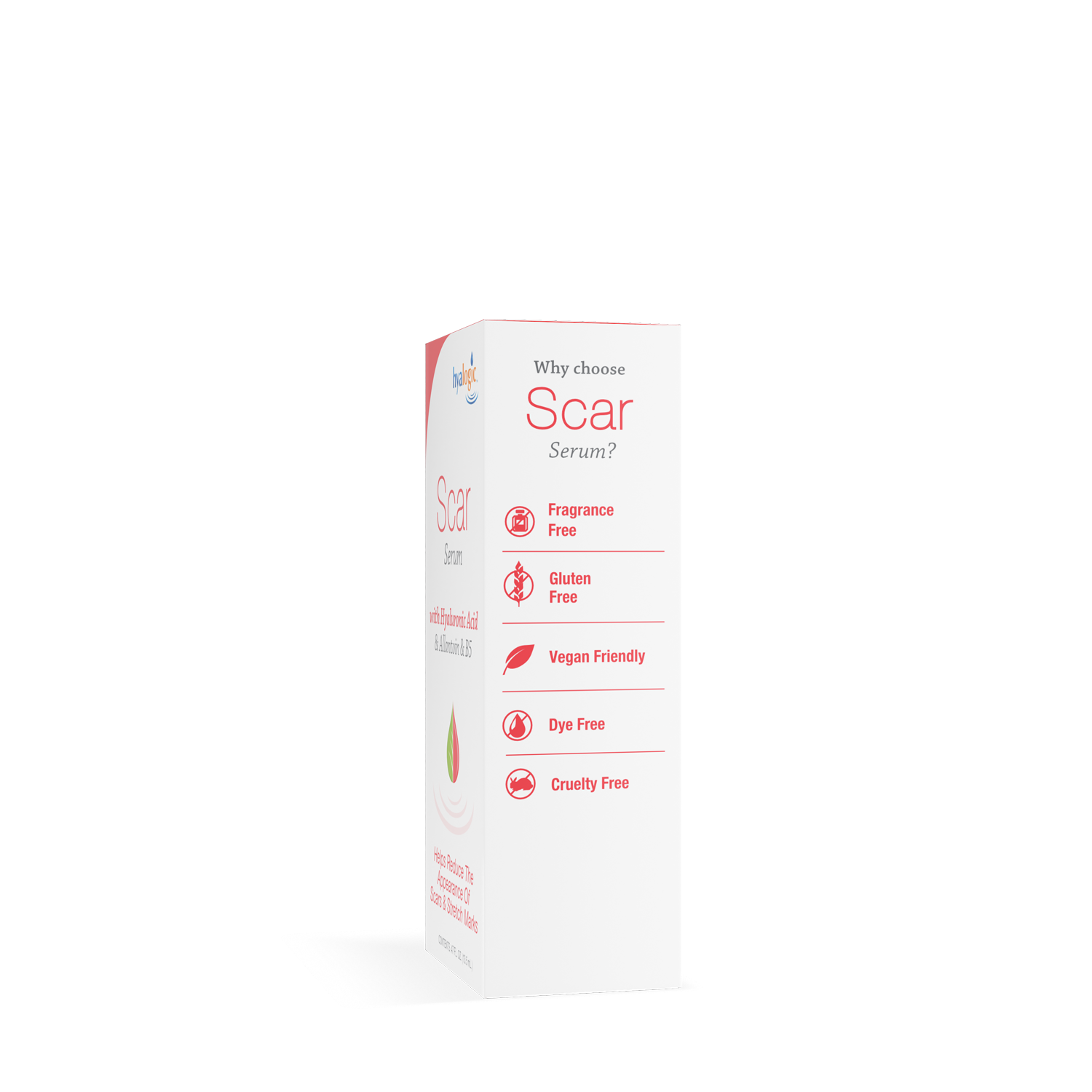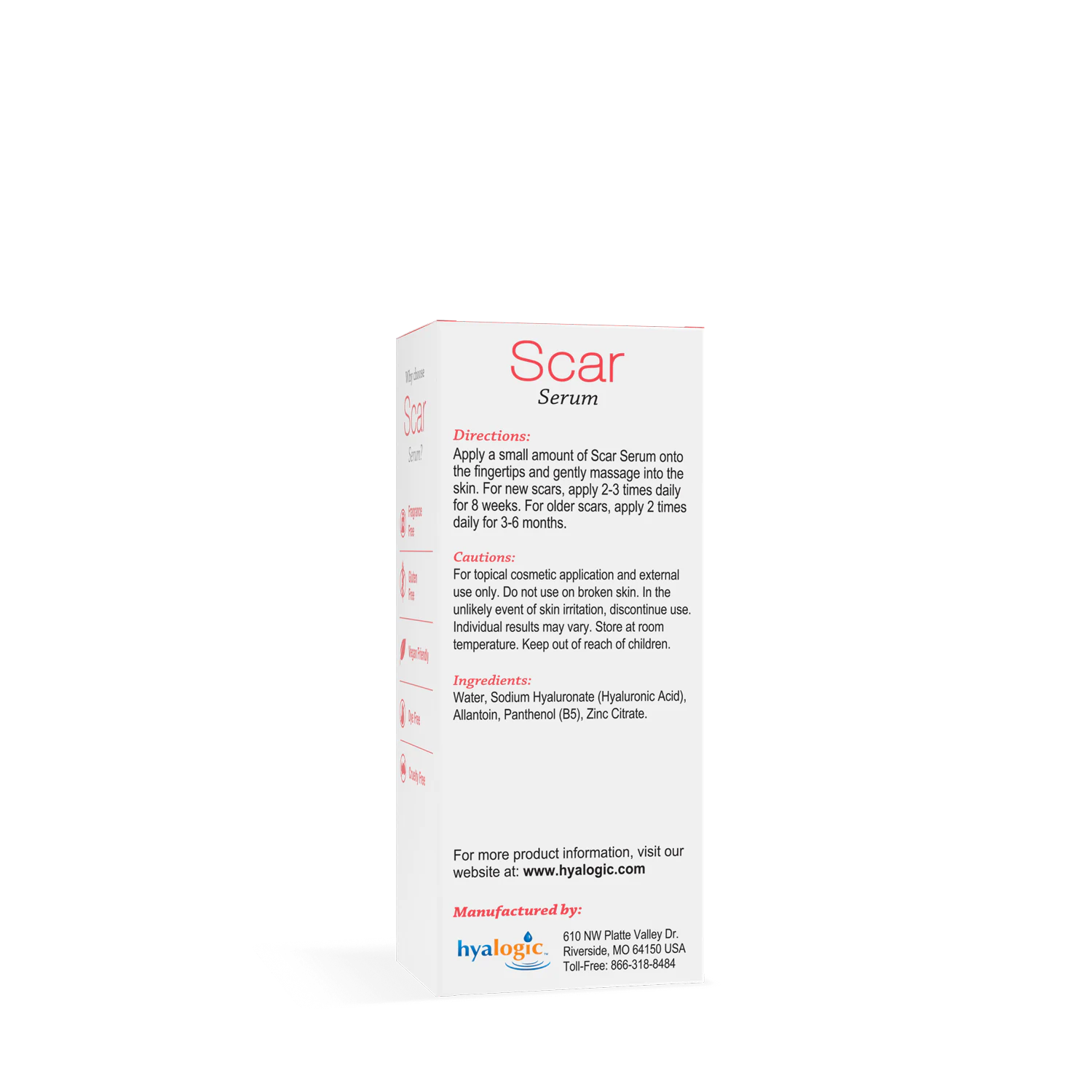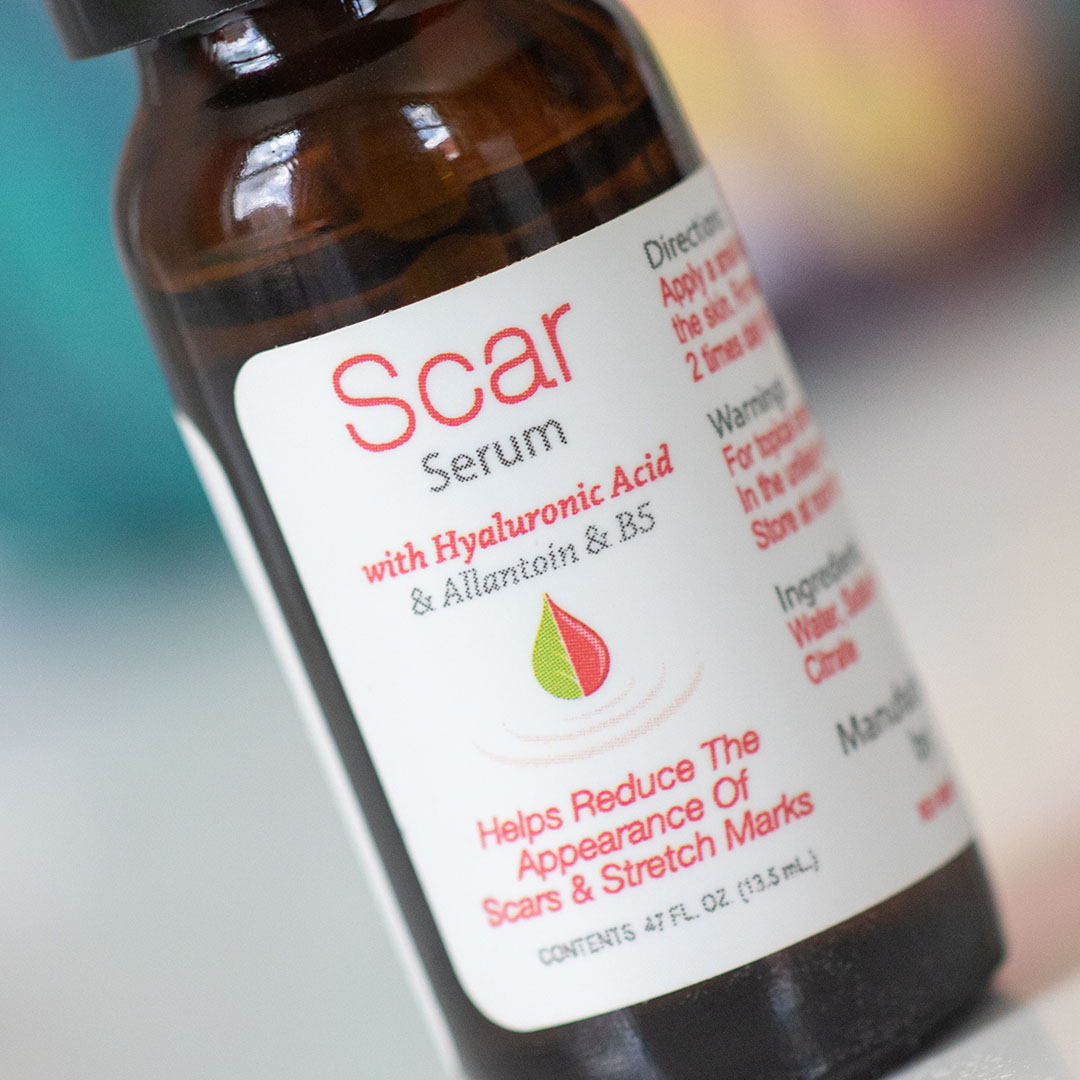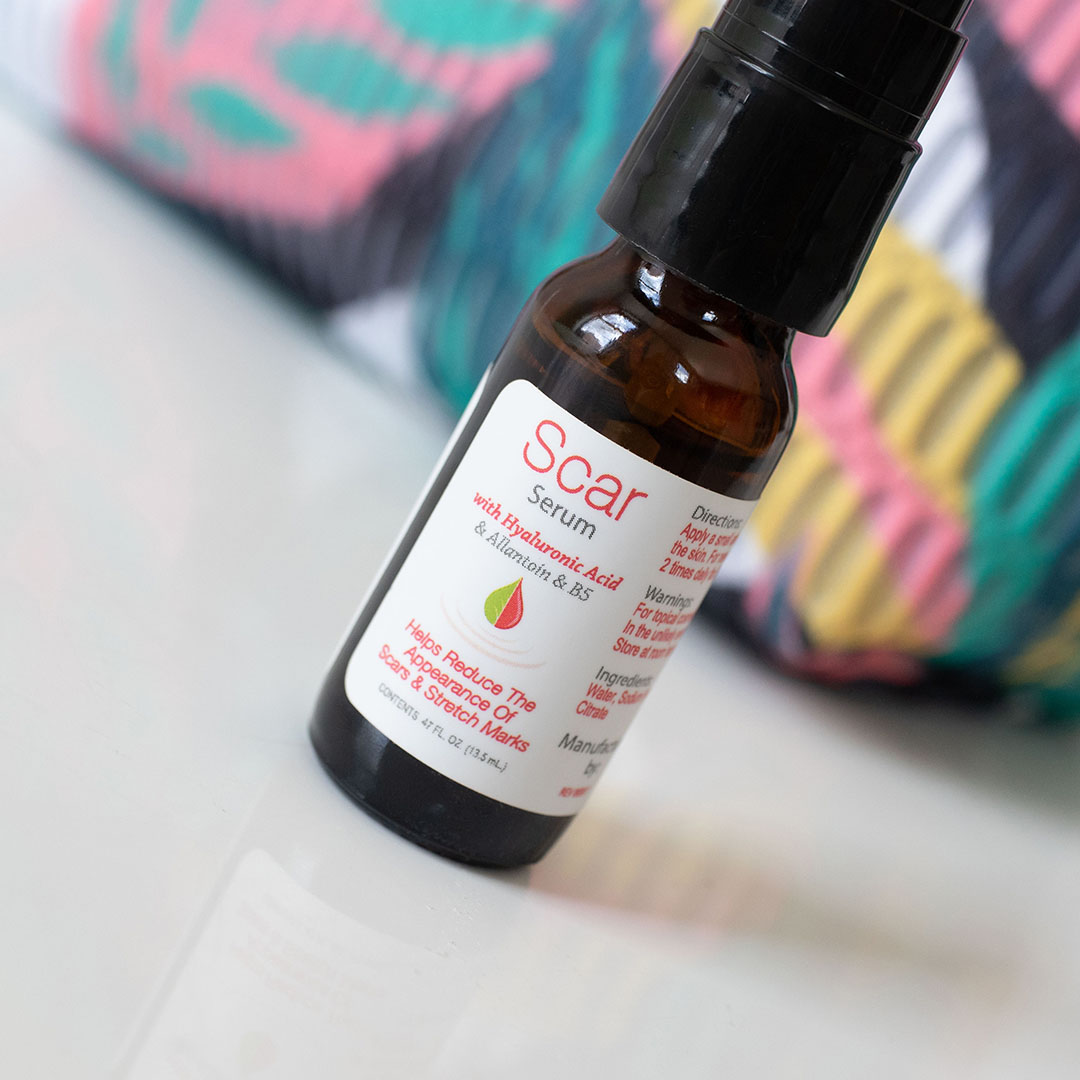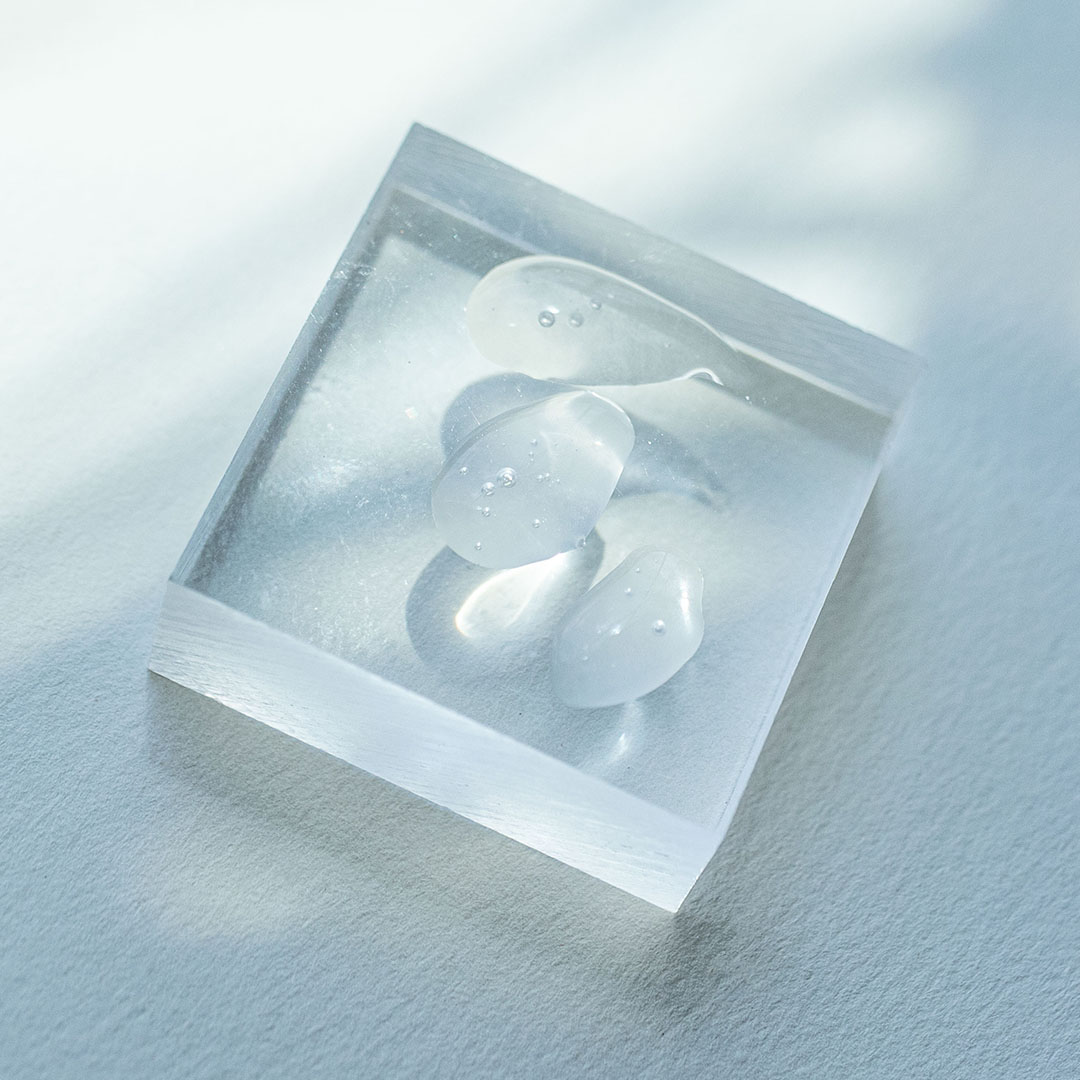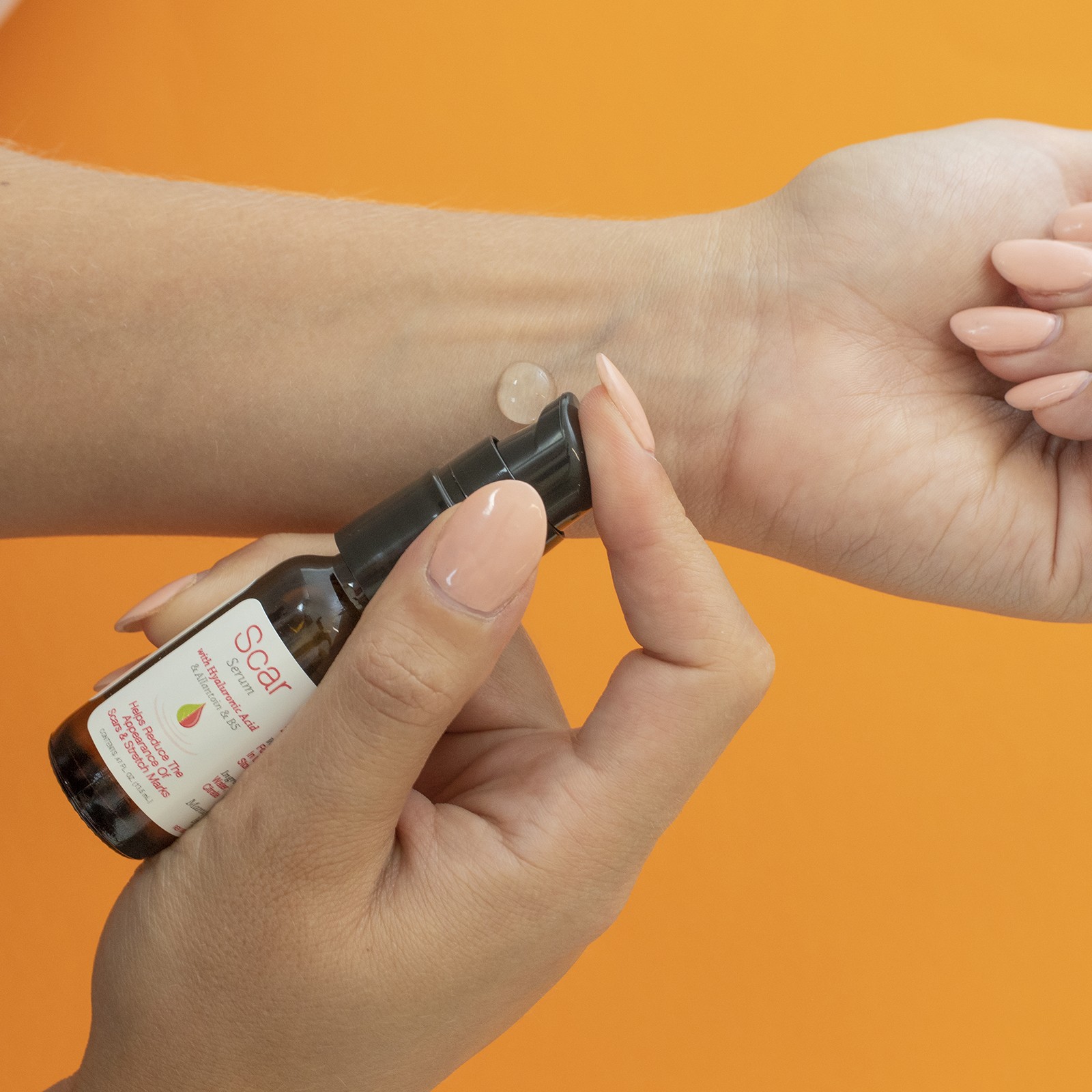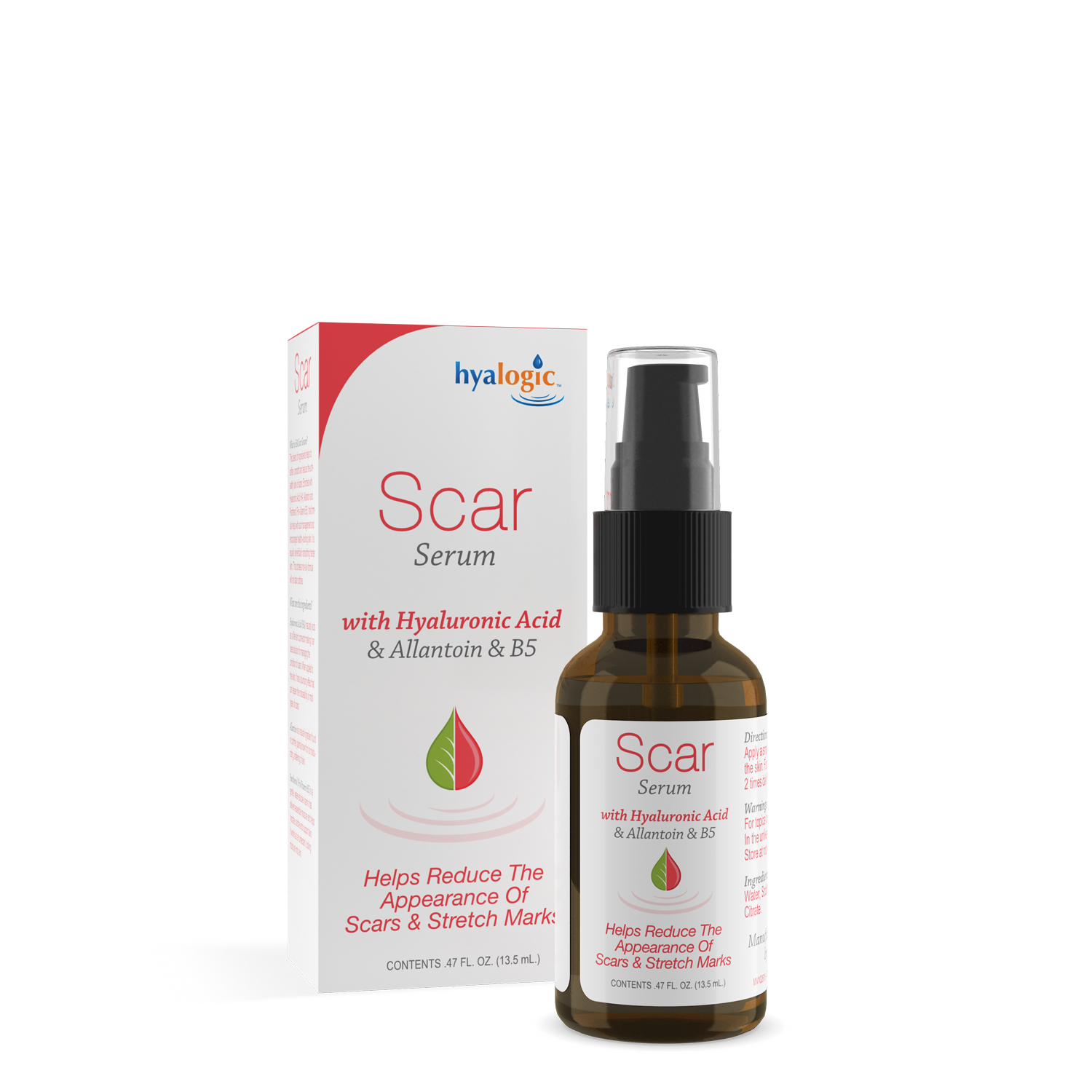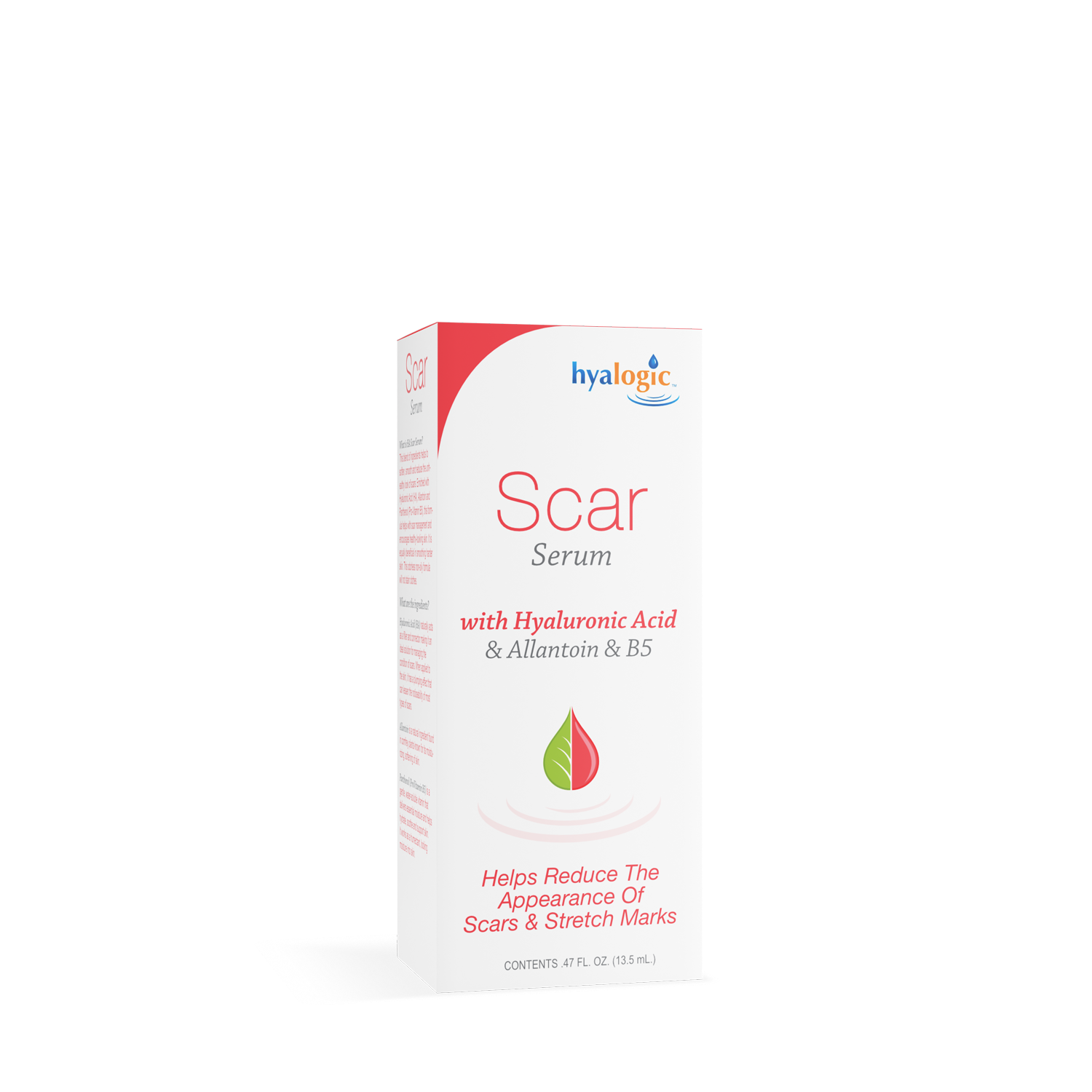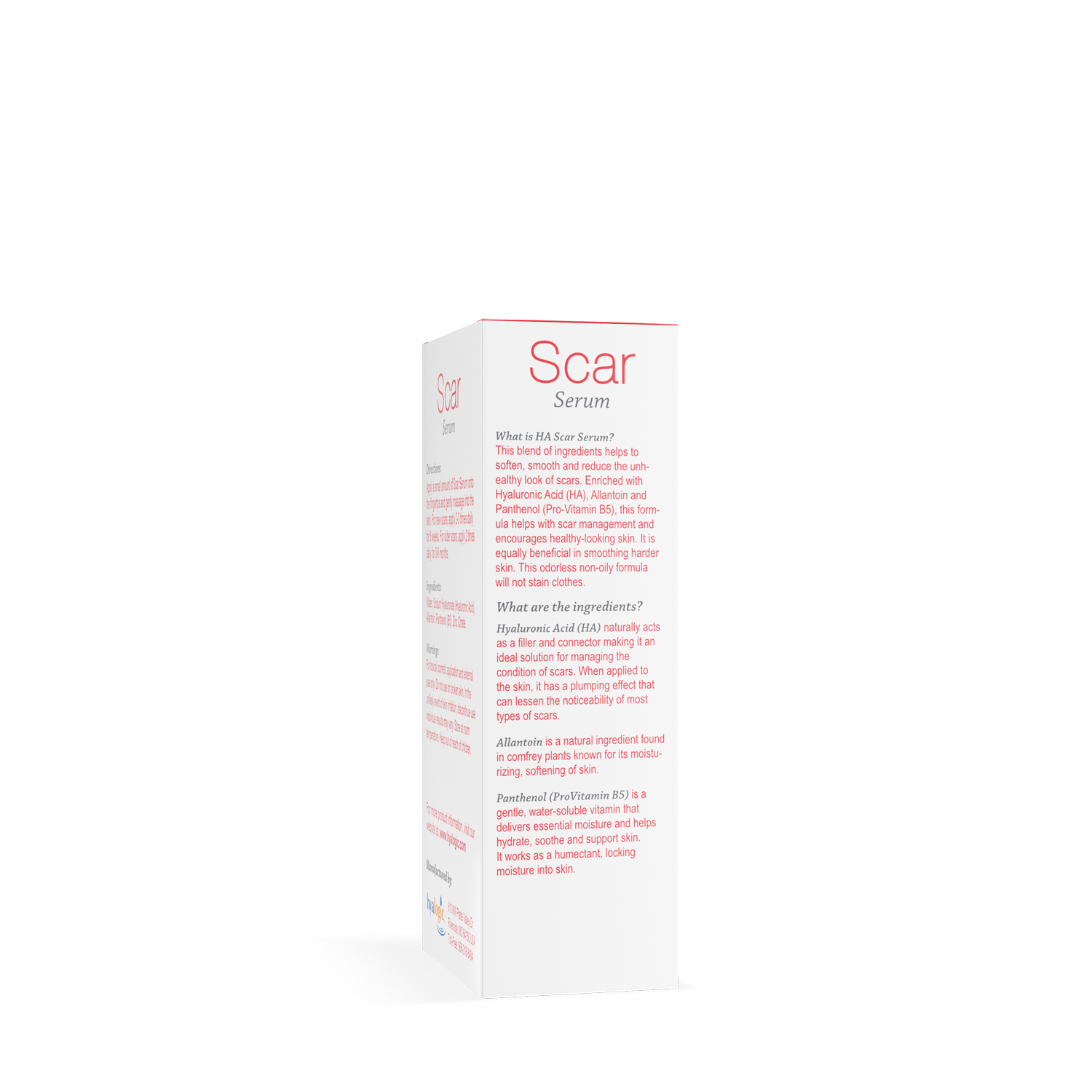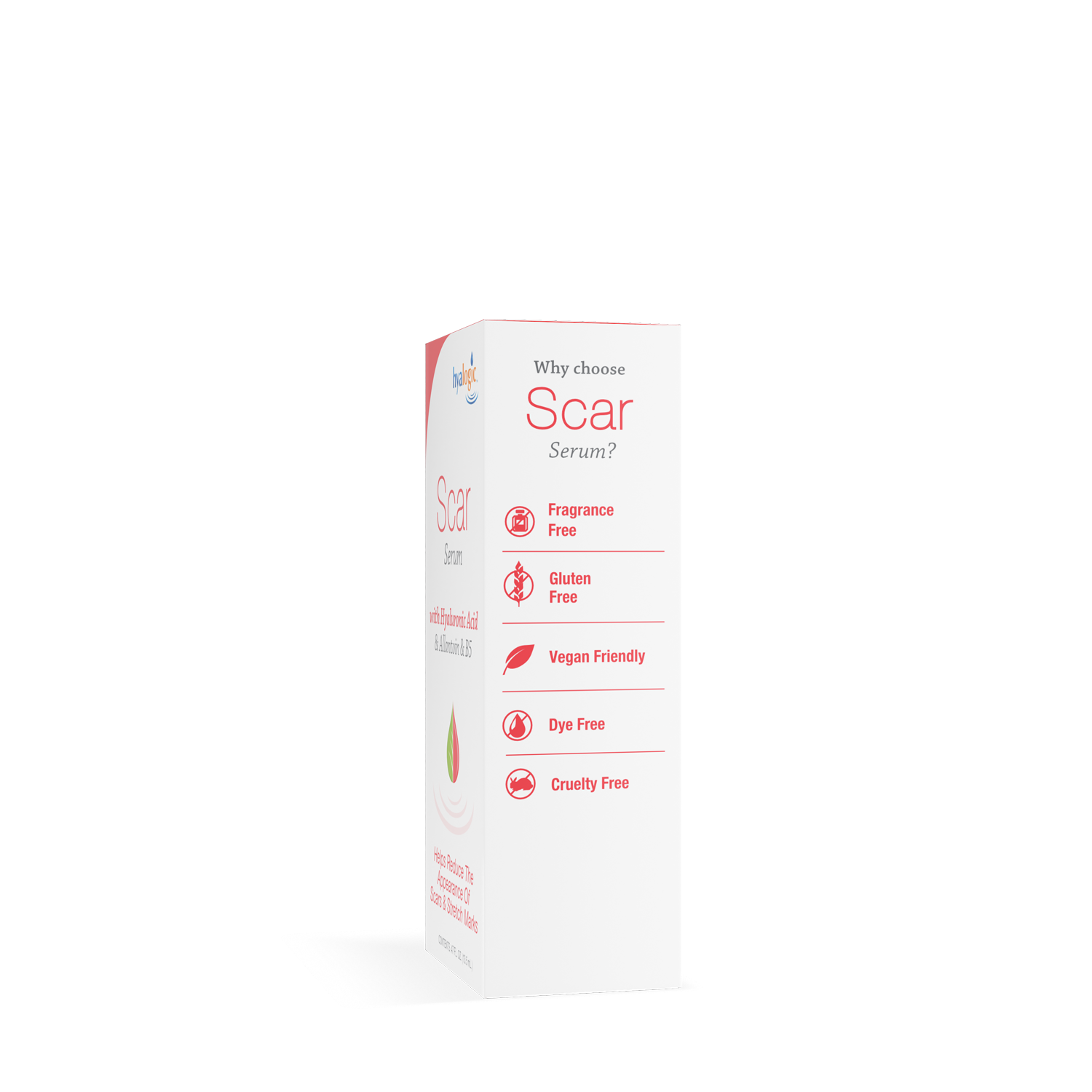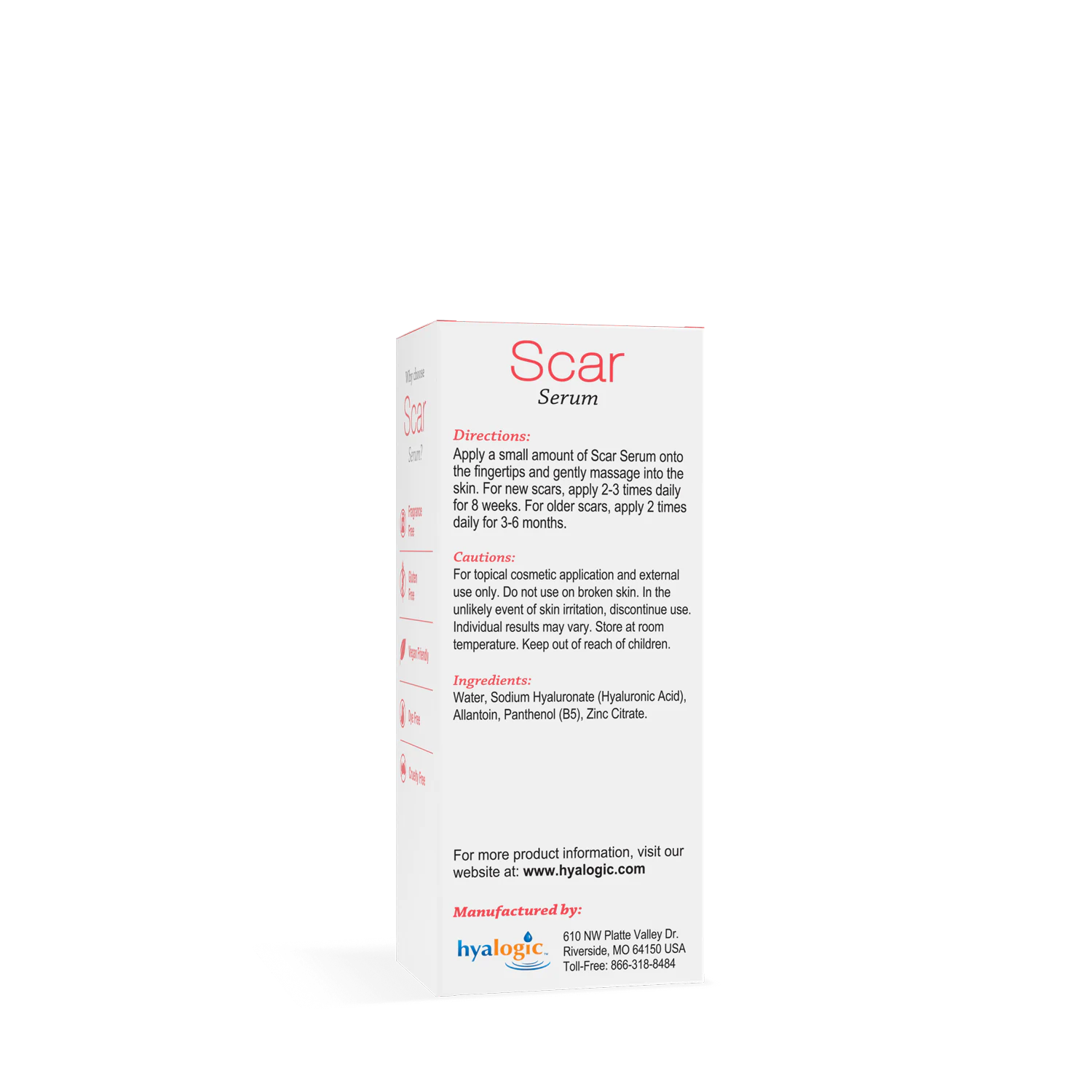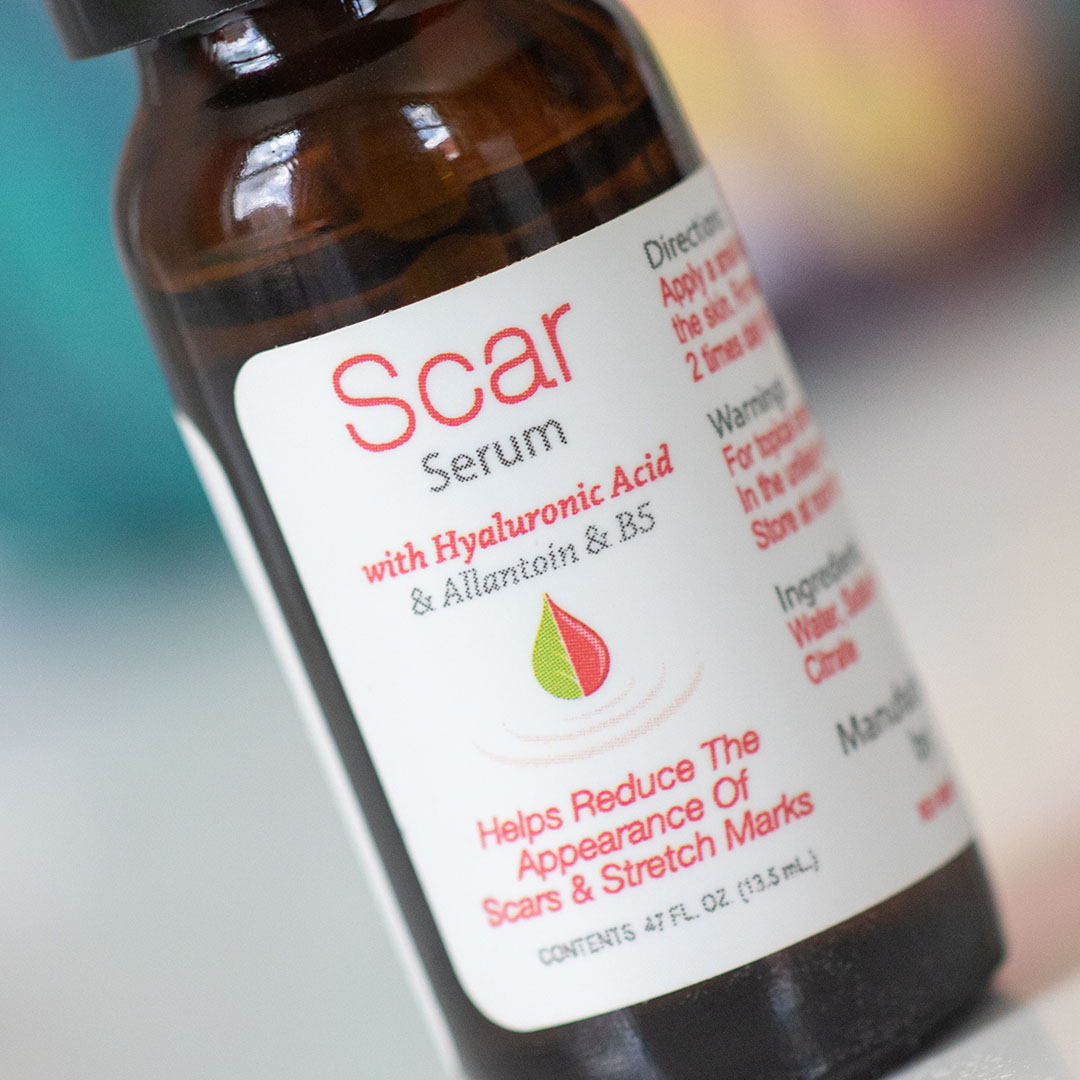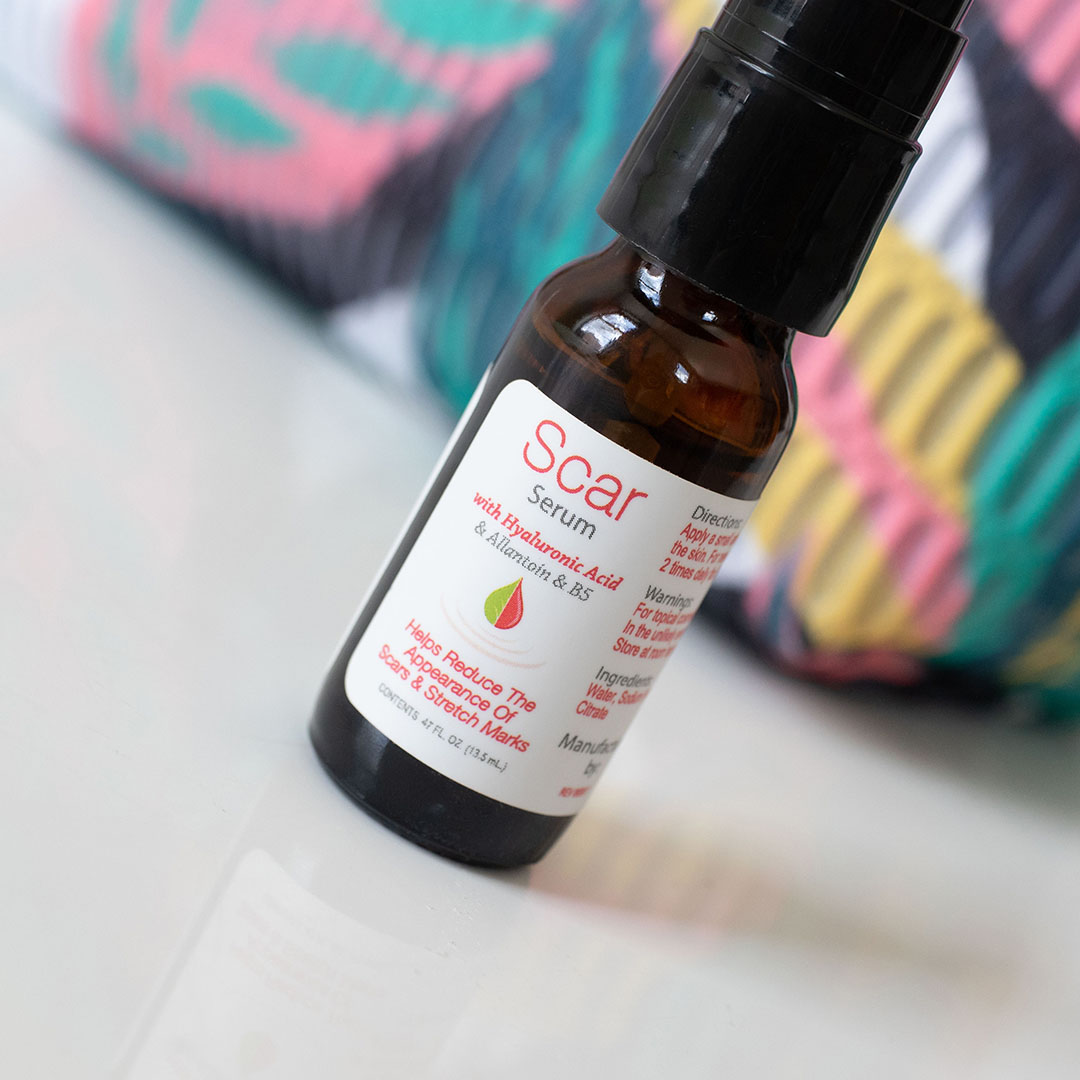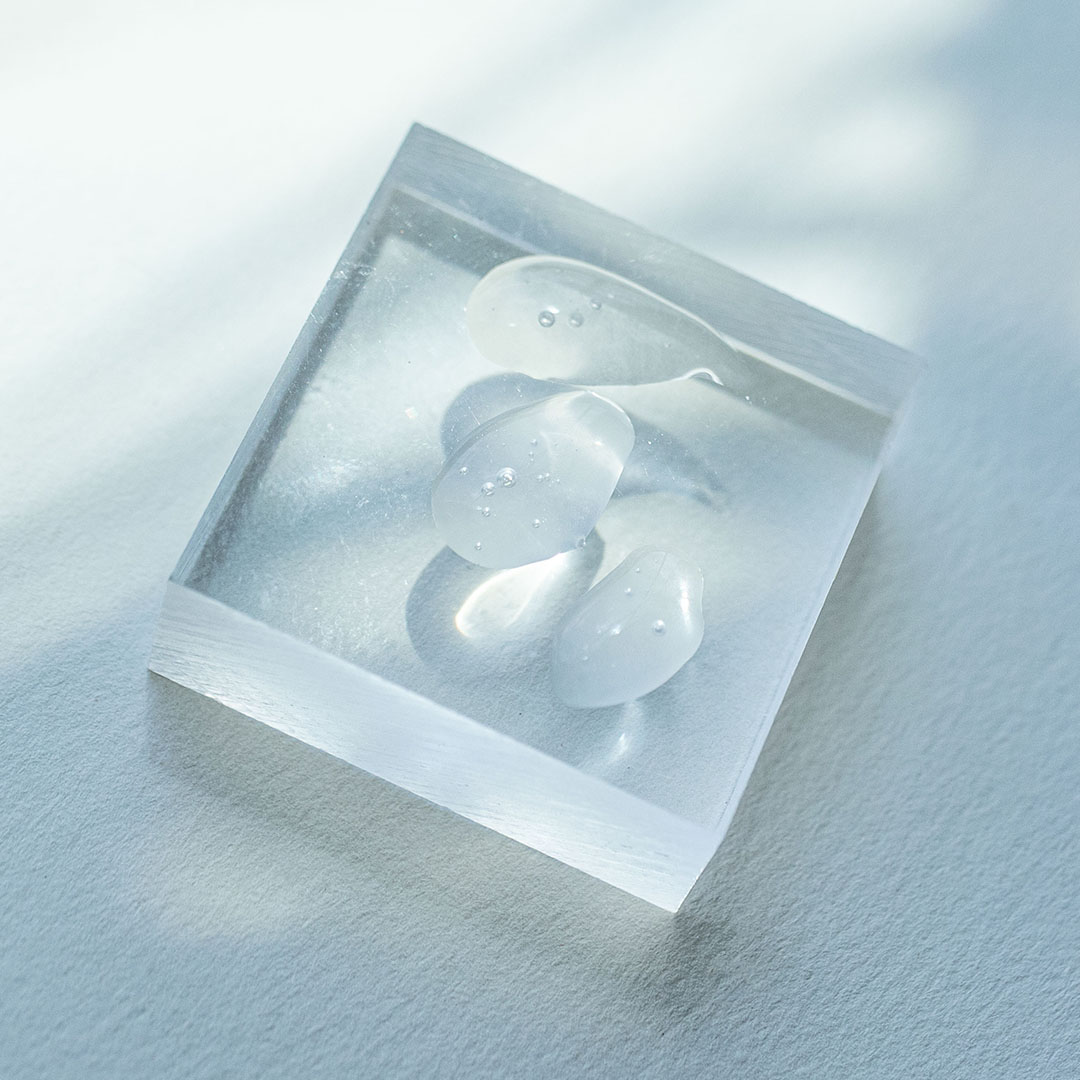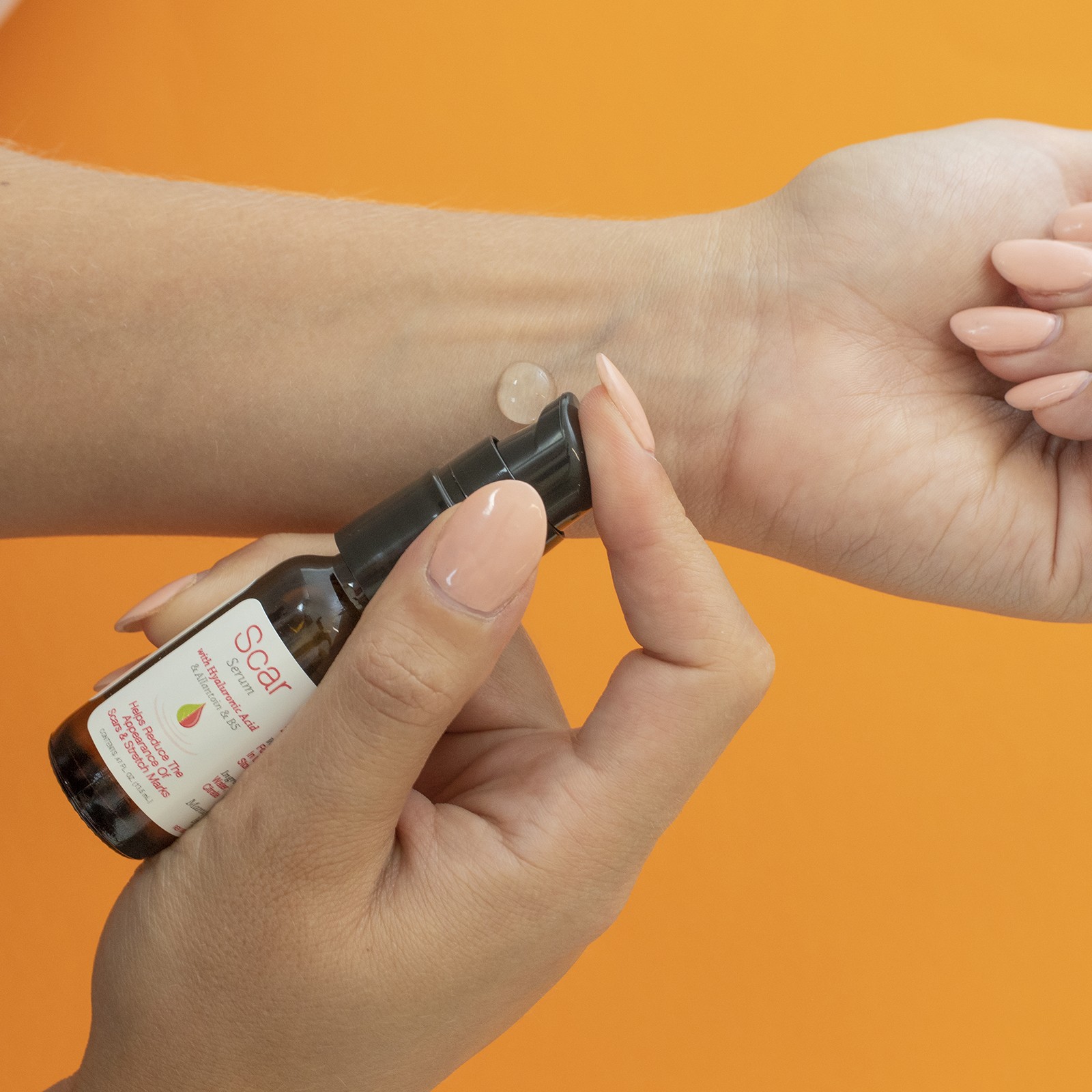 Scar Serum
Leave a Review
Enriched with Hyaluronic Acid (HA), Allantoin and Panthenol (Pro-Vitamin B5), Hyalogic® Scar Serum formula helps with scar management and encourages healthy skin appearance. It is also beneficial in smoothing harder skin appearance. This odorless non-oily formula will not stain clothes.
We believe in the shortest ingredient list possible. You don't need the entire periodic table to be effective, and we work tirelessly to include only the necessities.
Ingredients:
Water, Sodium Hyaluronate (Hyaluronic Acid), Allantoin, Panthenol (B5), Zinc Citrate.
Directions: Apply a small amount of Scar Serum onto the fingertips and gently massage into the skin. For new scars, apply 2-3 times daily for 8 weeks. For older scars, apply 2 times daily for 3-6 months.
Smooth & Lessen
Your Scars
This unique blend of ingredients help to soften, smooth and lessen the appearance of scars. (.5 fl ounces)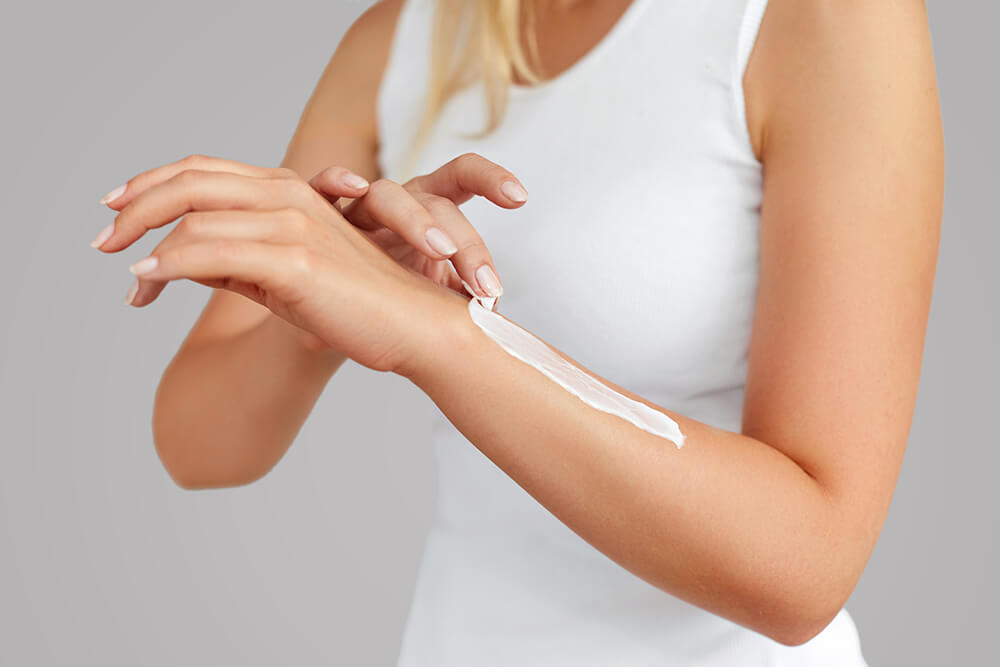 Some of Our
Customer Favorites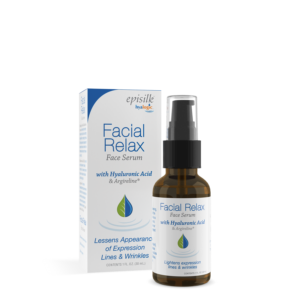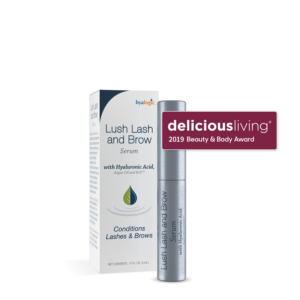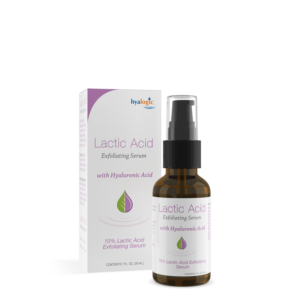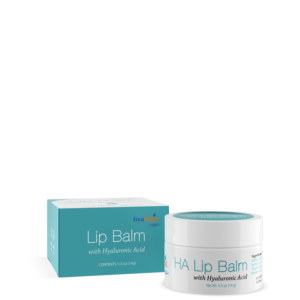 Stay Hydrated
Latest Tips
When Columbia University scientists Karl Meyer and John Palmer first discovered hyaluronic acid (HA) in 1934, they could scarcely have... Healthy, youthful looking hair relies on ample hydration, both in the hair itself and in the scalp where the hair... Ageless beauty has long been the Holy Grail of the cosmetics industry. Just a quick glance online reveals the abundance...