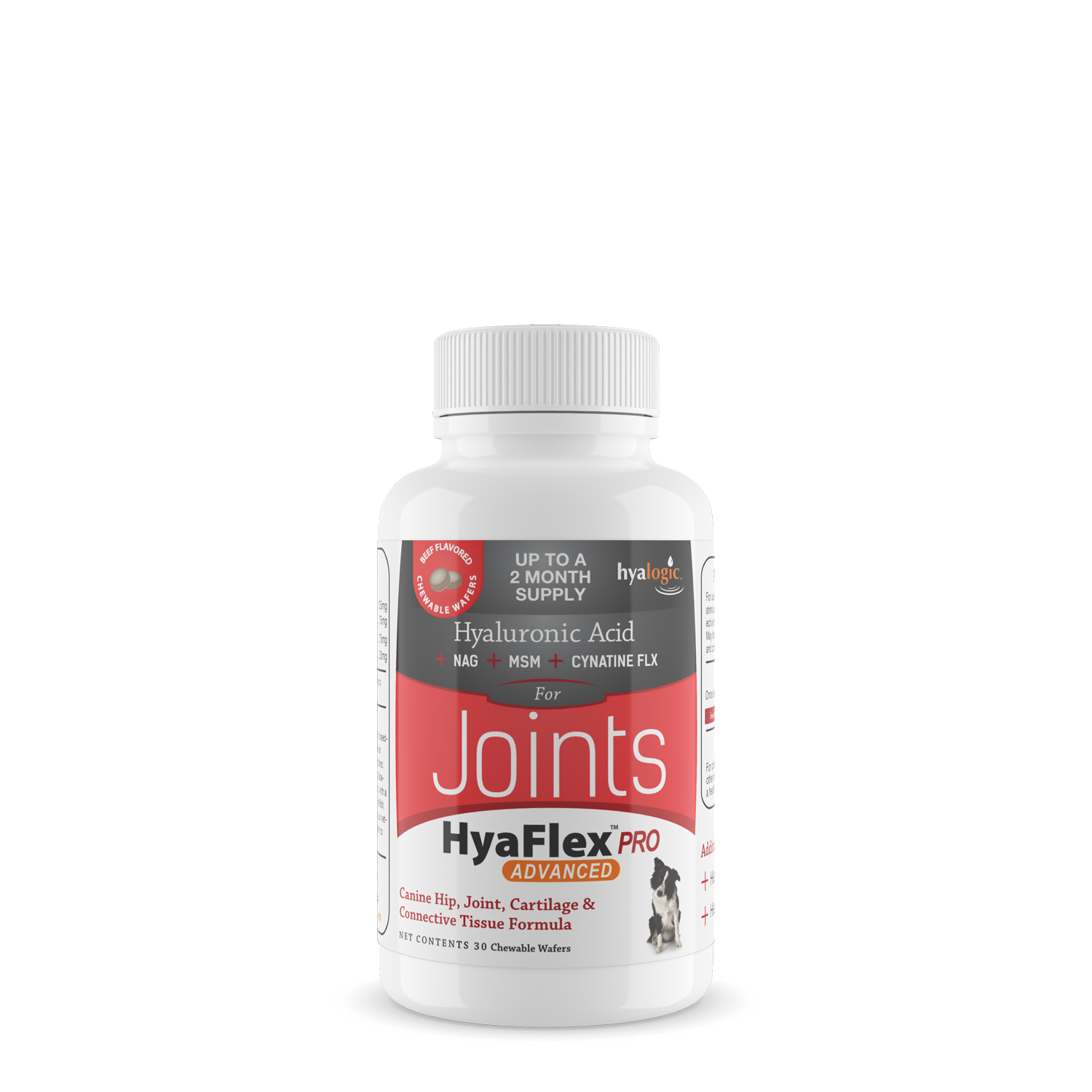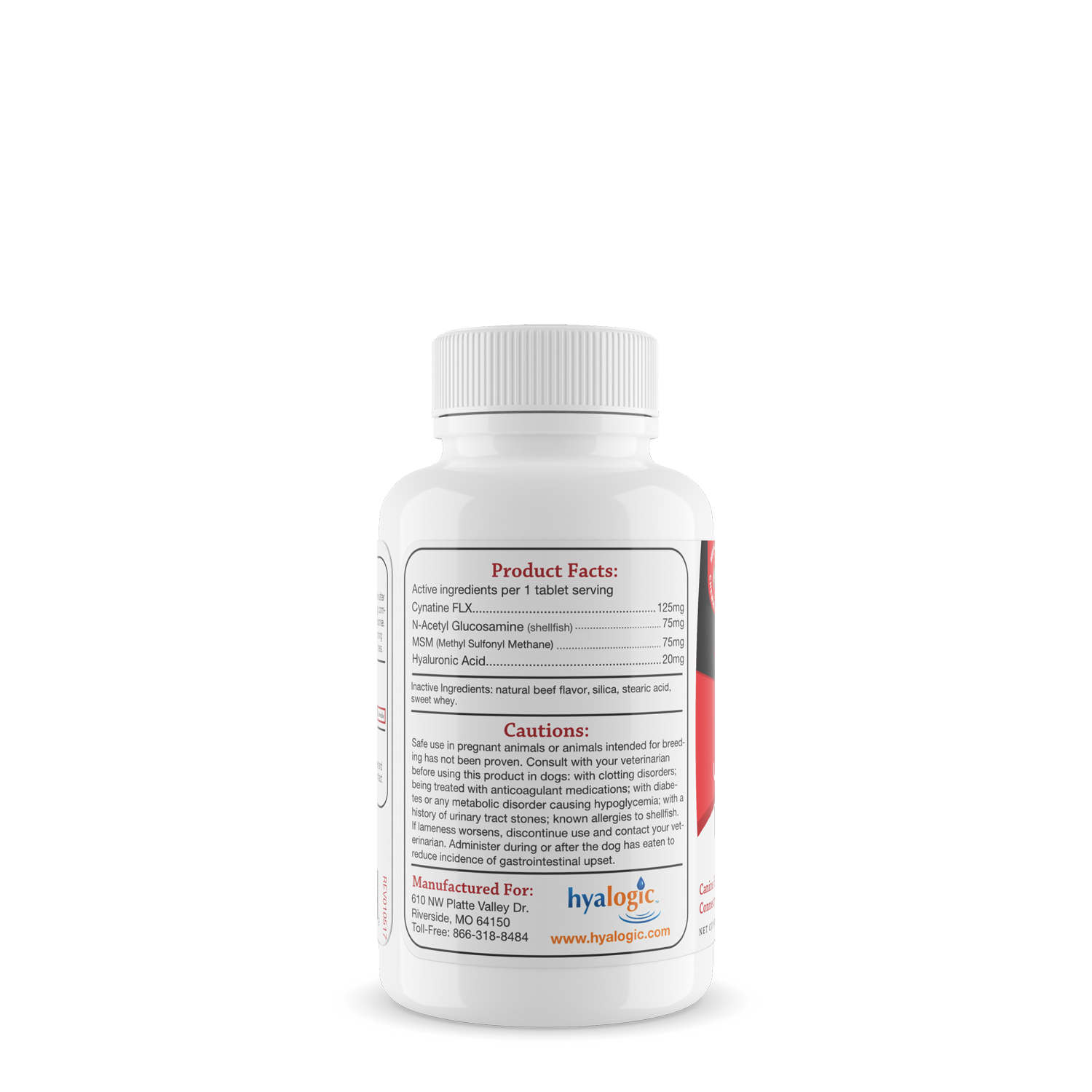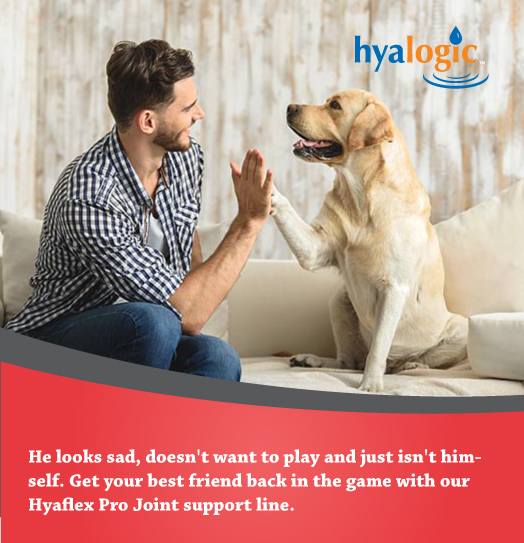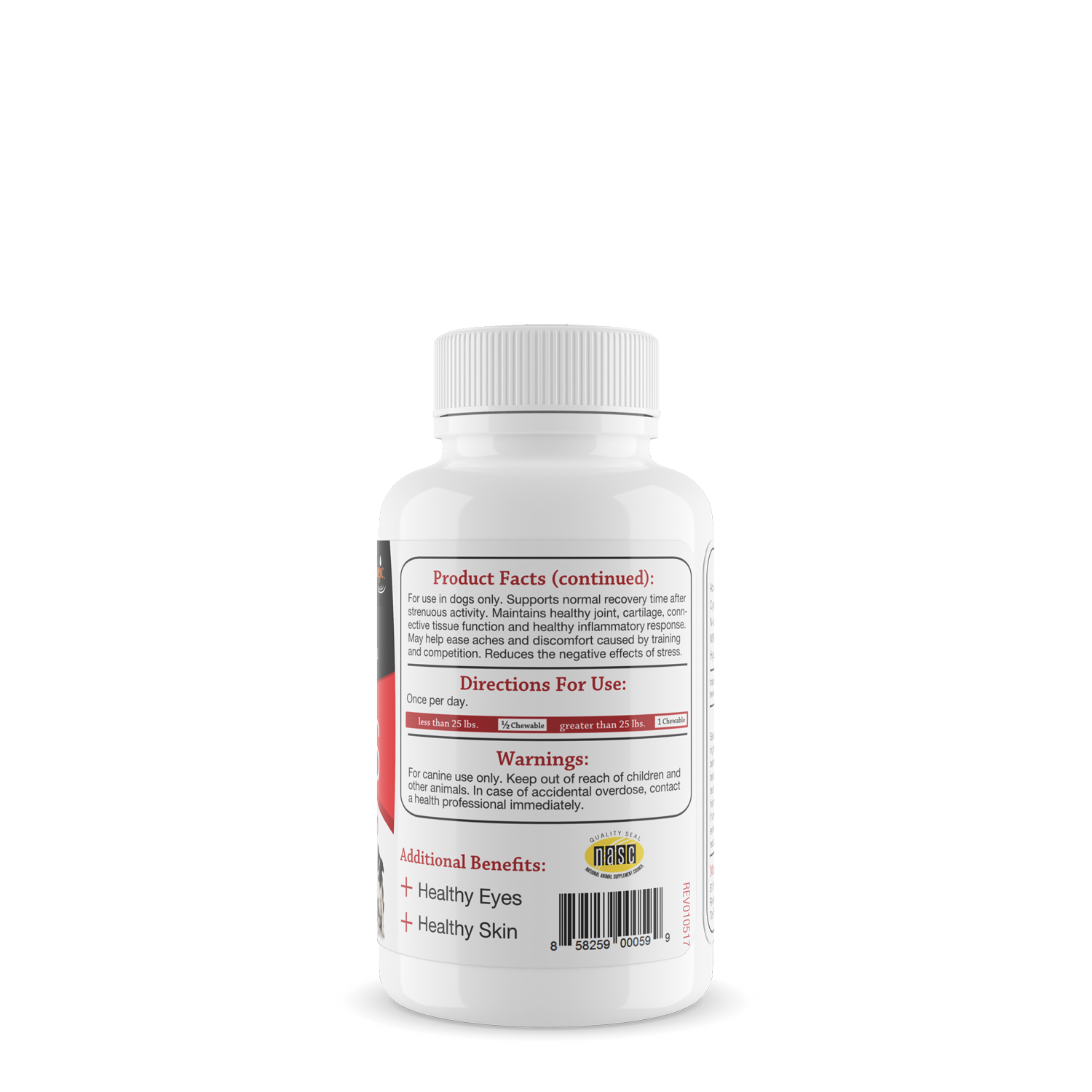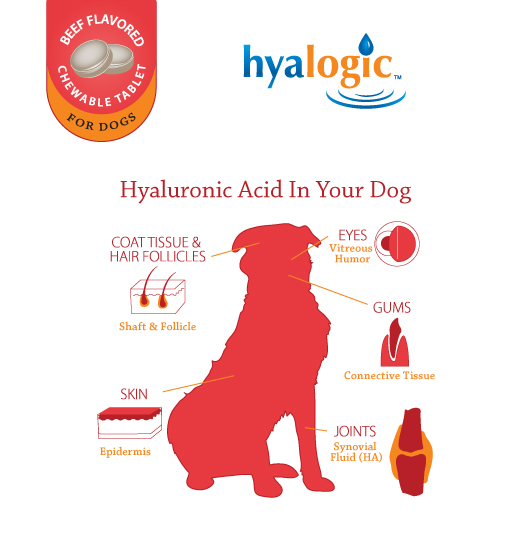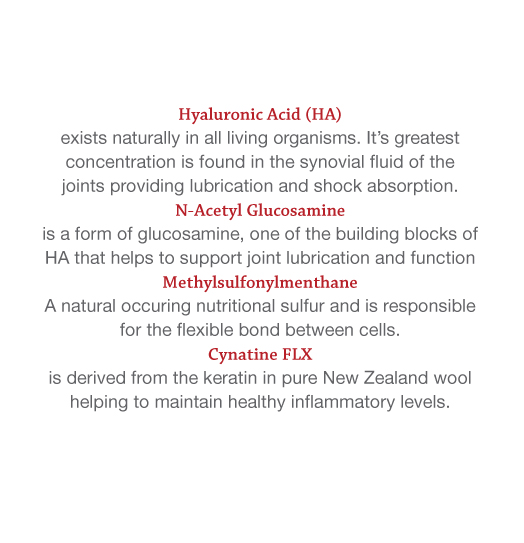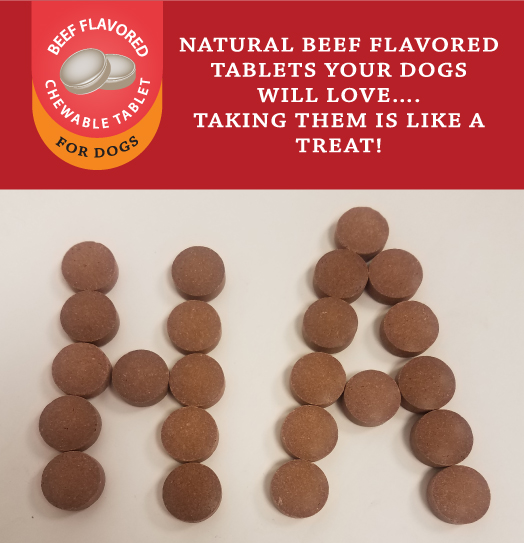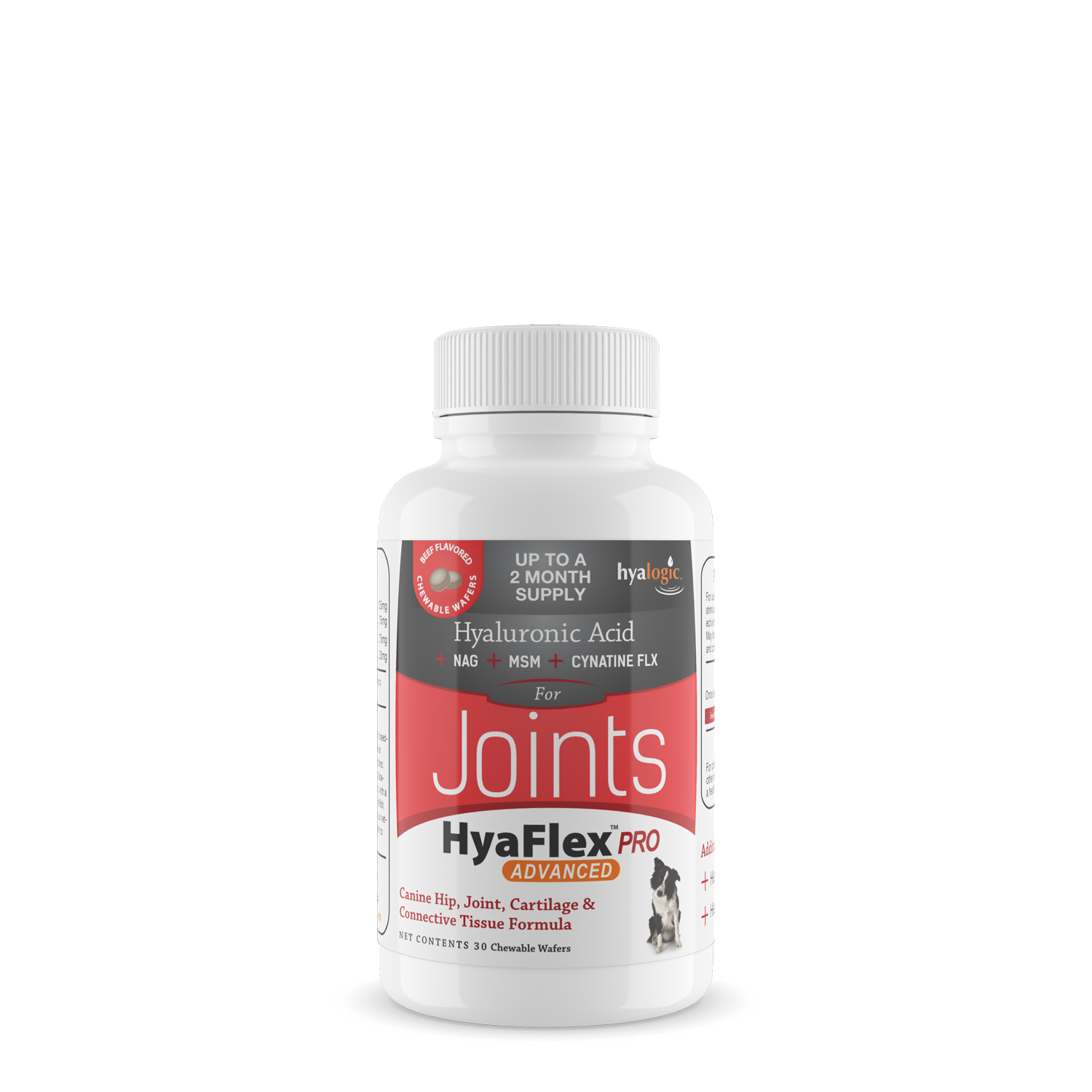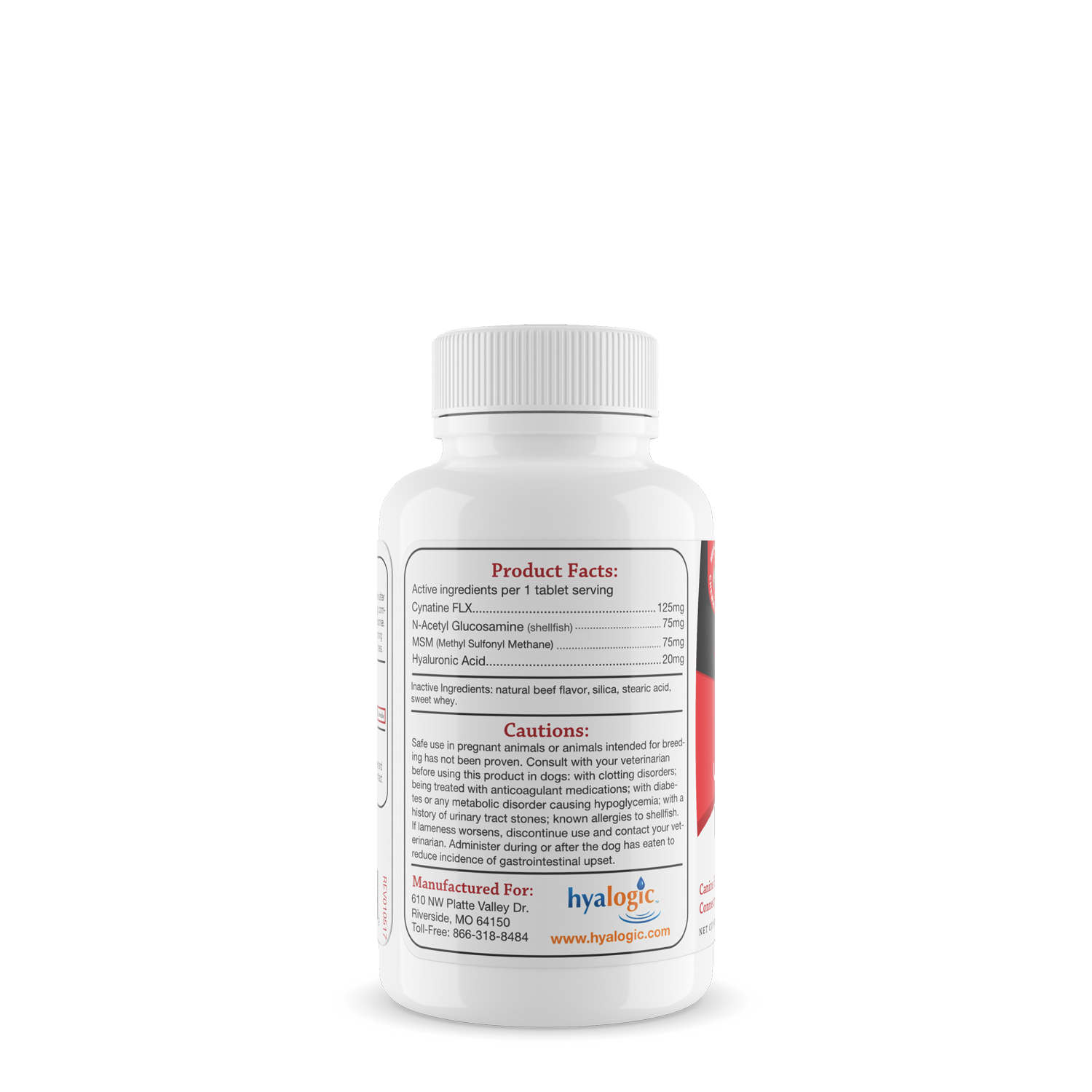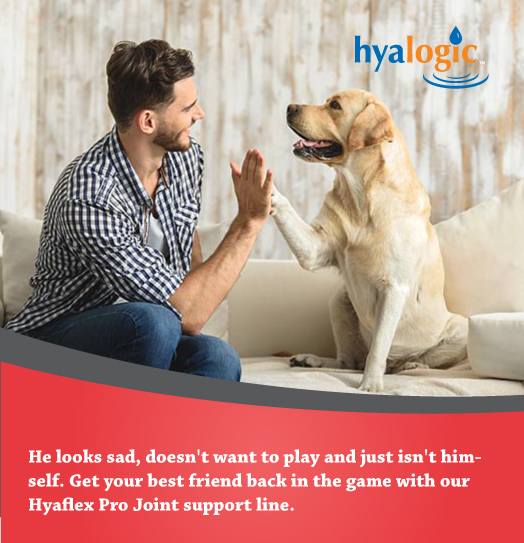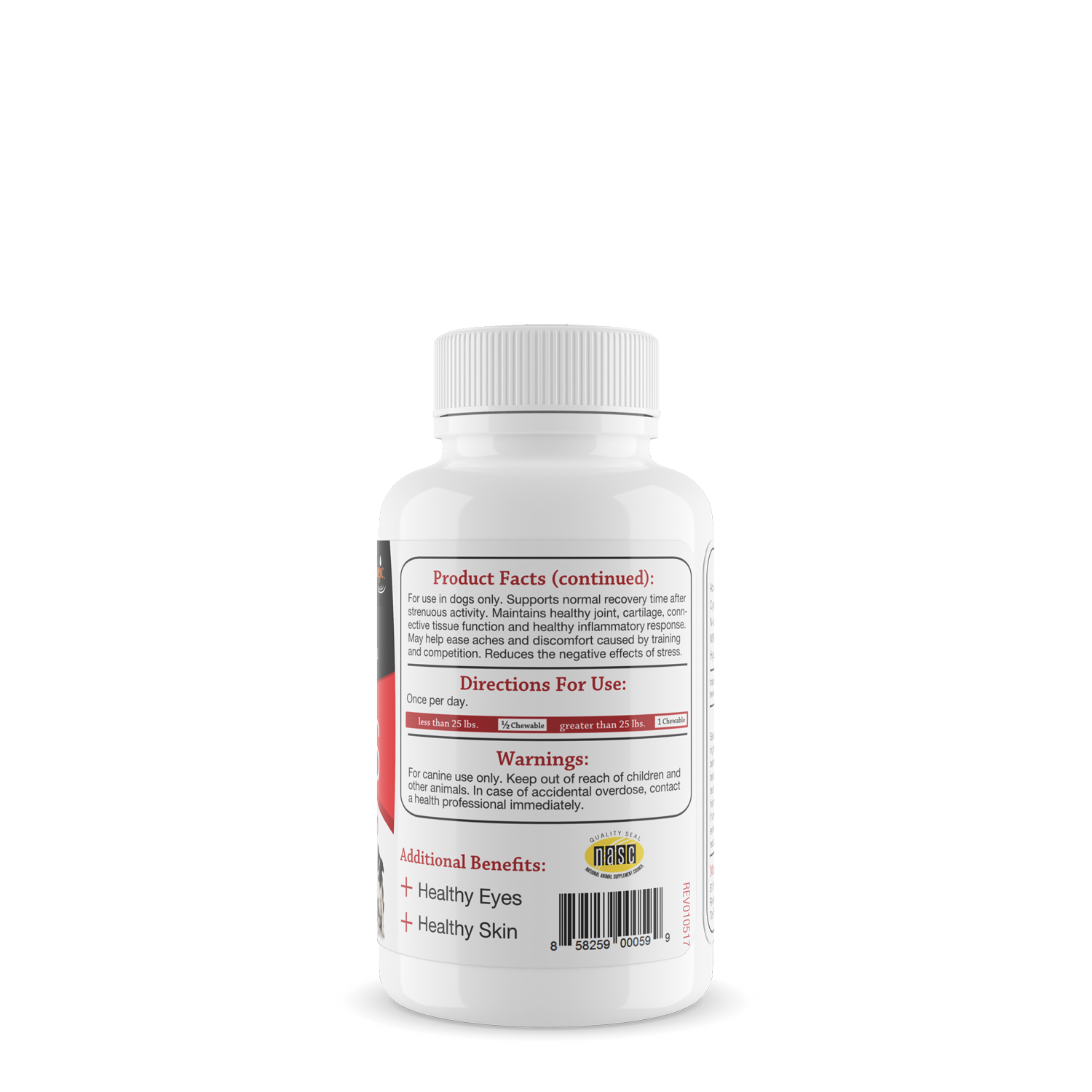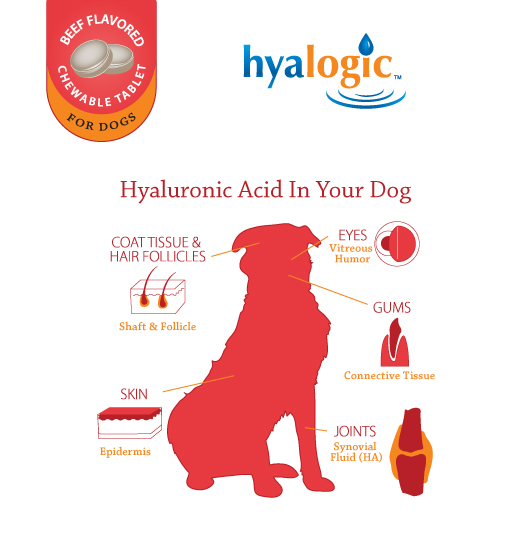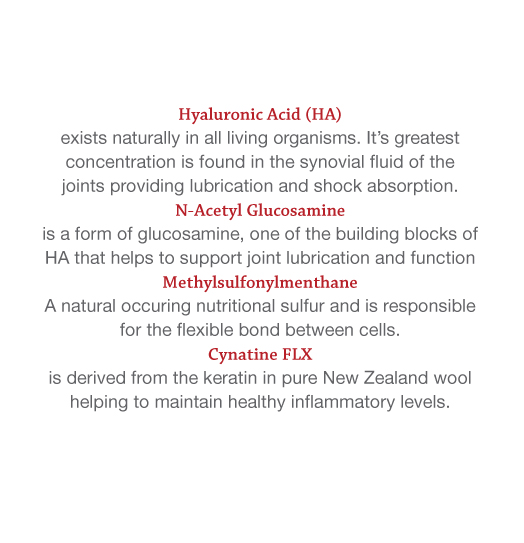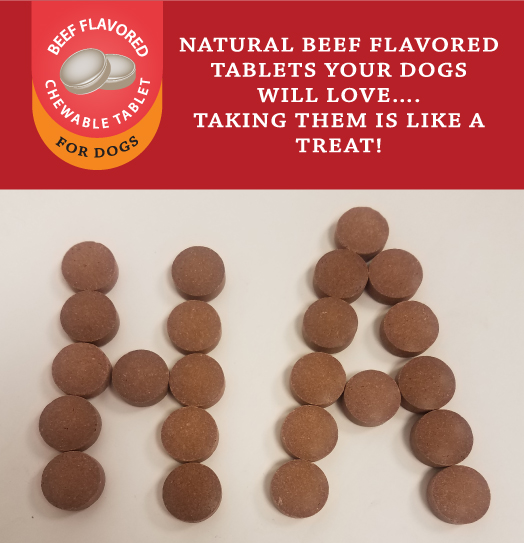 HyaFlex™ PRO Advanced Joint Care Wafers
Leave a Review
HyaFlex™ PRO Advanced Joint Care Wafers are an easy to chew, beef flavored tablet and are perfect for dogs with serious joint concerns. Great for working, agility and obedience dogs, or athletic and recovering dogs, and canines over 10 years old. (30 tablets)
Supports normal recovery time after strenuous activity
Maintains healthy joint, cartilage, connective tissue function and healthy inflammatory levels
May help ease aches and discomfort caused by training and competition
Reduces the negative effects of stress
For use in dogs only.
Useful
Frequently Asked Questions
What is Hyaluronic Acid?
Hyaluronic Acid is a special mucopolysaccharide occurring naturally throughout the human body. One of the most heavily researched substances today. Its function in the body is, amongst other things, to bind water and to lubricate movable parts of the body, such as joints and muscles. Its consistency and tissue-friendliness allow it to be used in skin-care products as an excellent moisturizer. Hyaluronic Acid is one of the most hydrophilic (water-loving) molecules in nature and can be described as "nature's moisturizer".
What does HA do for my pet's joints?
The HA in HyaFlex™ helps to improve joint movement and cushioning. If we compare the joints of your pet's body to an automobile engine, the joint fluid in their body mimics the oil in a car engine. At regular intervals, we replace the oil in our car engines because the heat and friction breakdown the oil's viscosity. The oil becomes thinner and less able to protect the metal surfaces from excessive wear. HyaFlex™ acts the same way in their joints. As your pet ages, the viscosity of their joint fluid breaks down and becomes thin and is unable to cushion the joint cartilage. This leads to increased friction on the cartilage surfaces of their joints. Taking HyaFlex™ helps maintain the normal viscosity of joint fluid.
What are the ingredients in the joint logic products and do they help to maintain healthy joint fluid levels for proper lubrication?
Hyaluronic Acid (HA) - The natural lubricant for the joint. Can hold up to 1,000 times its weight in water and when present in the joint, it provides the lubrication and shock absorbing properties. Nature's Moisturizer. N-Acetyl Glucosamine (NAG) - The building block for the molecule of HA. Helps to support healthy levels of Hyaluronic acid. Methylsulfonylmethane (MSM) – Taking MSM can help keep normal HA levels in the body resulting in healthy joints. Cyntaine FLX - works to maintain healthy inflammatory levels. Inactive ingredients: Natural beef flavor, silica, steric acid, sweet whey
Massive difference in the mobility of my 14.5year old German Shepherd Dog. I ran out and tried substituting with another brand and she went downhill in a couple of days now I am in a rush to re-order. Fantastic product. I love hyaflex! I've been using it for my dogs and it's the only product I will use on them!
Stay Hydrated
Latest Tips
When Columbia University scientists Karl Meyer and John Palmer first discovered hyaluronic acid (HA) in 1934, they could scarcely have... Healthy, youthful looking hair relies on ample hydration, both in the hair itself and in the scalp where the hair... Ageless beauty has long been the Holy Grail of the cosmetics industry. Just a quick glance online reveals the abundance...