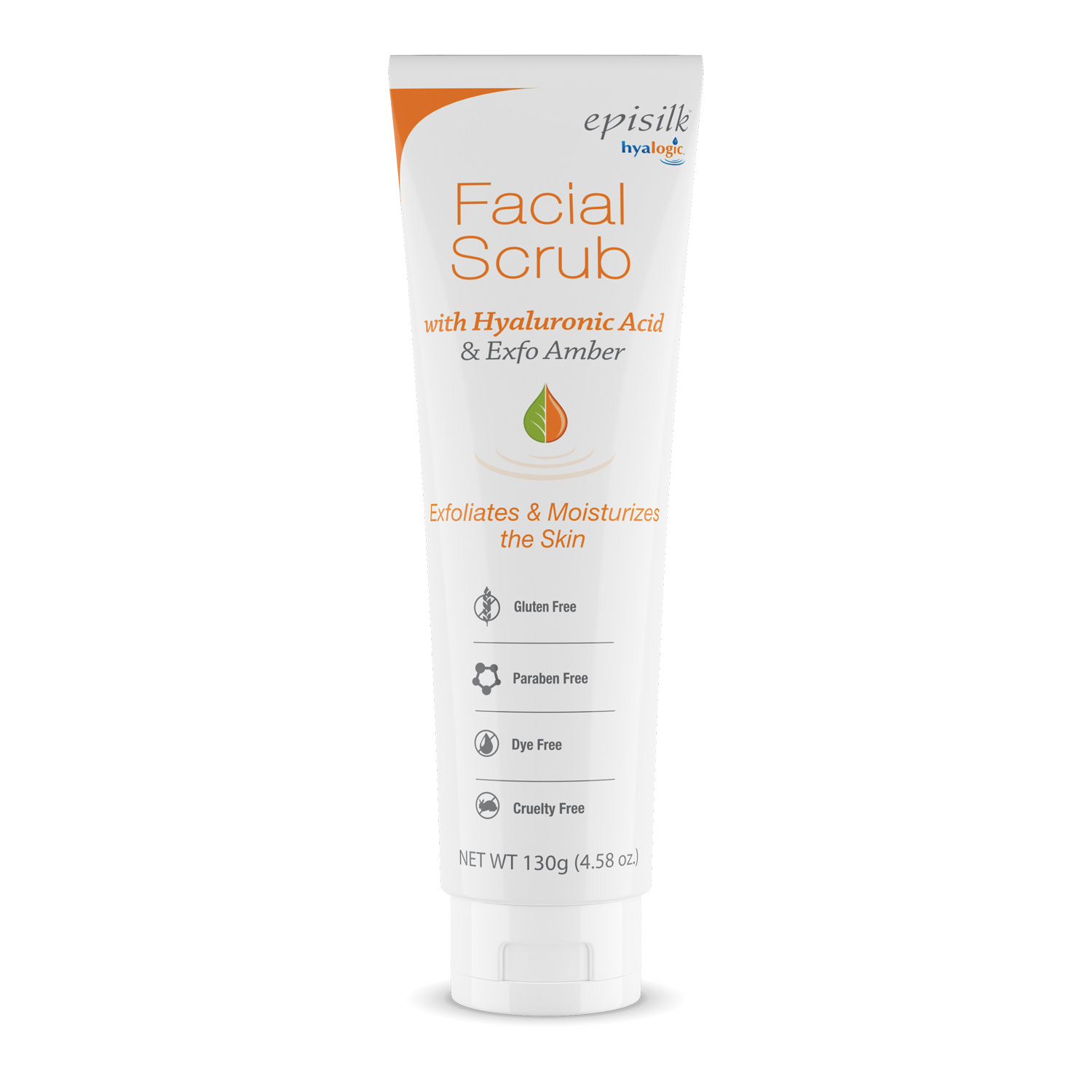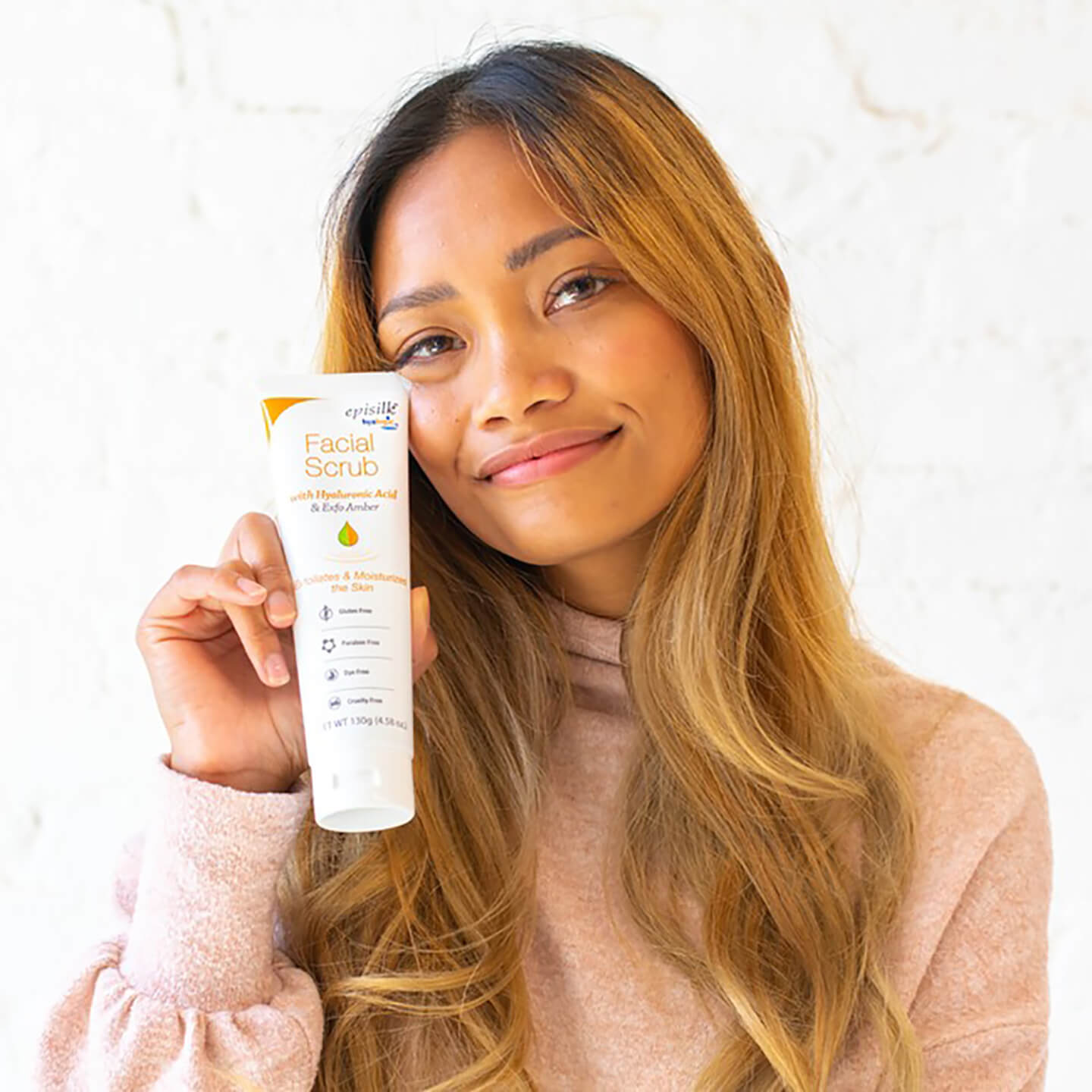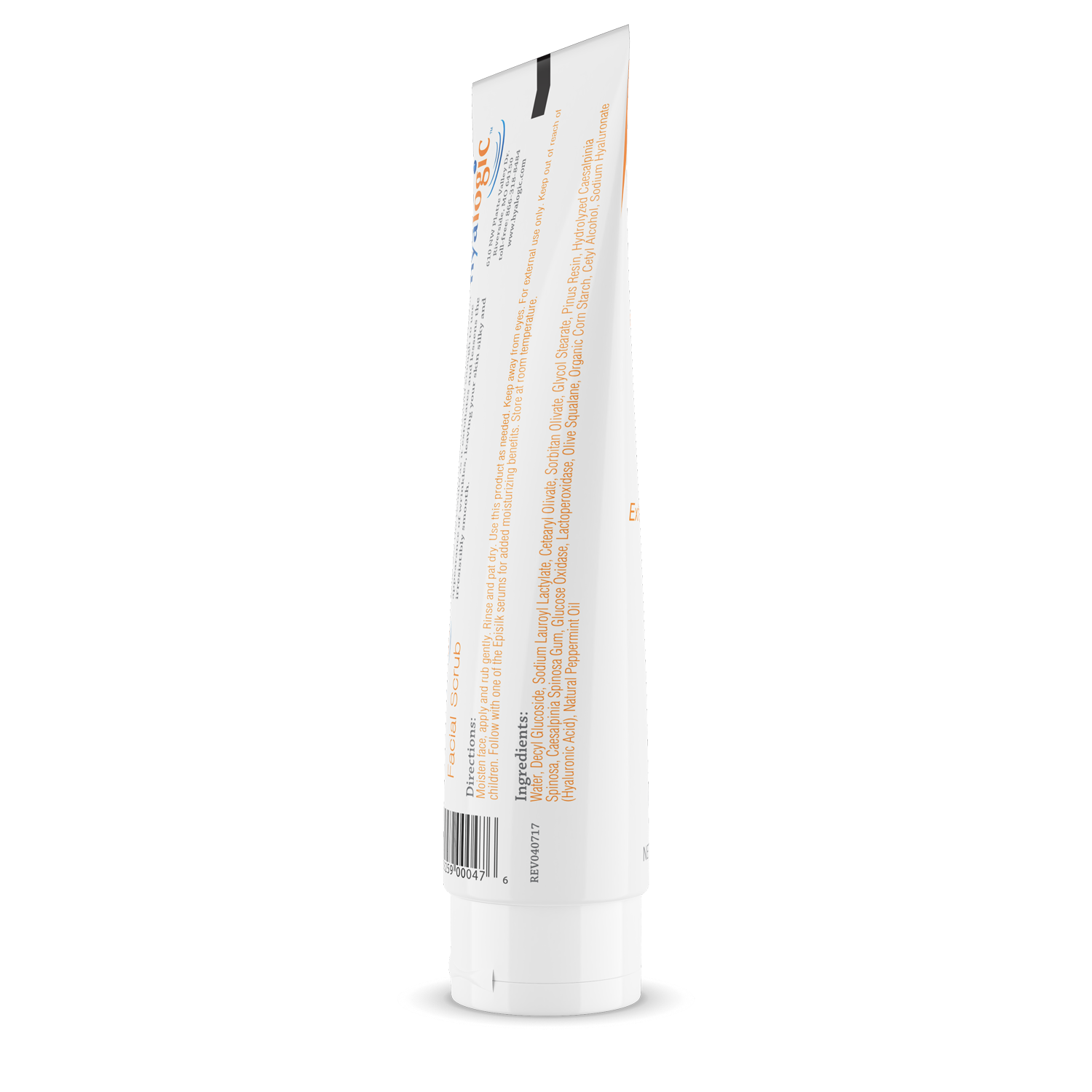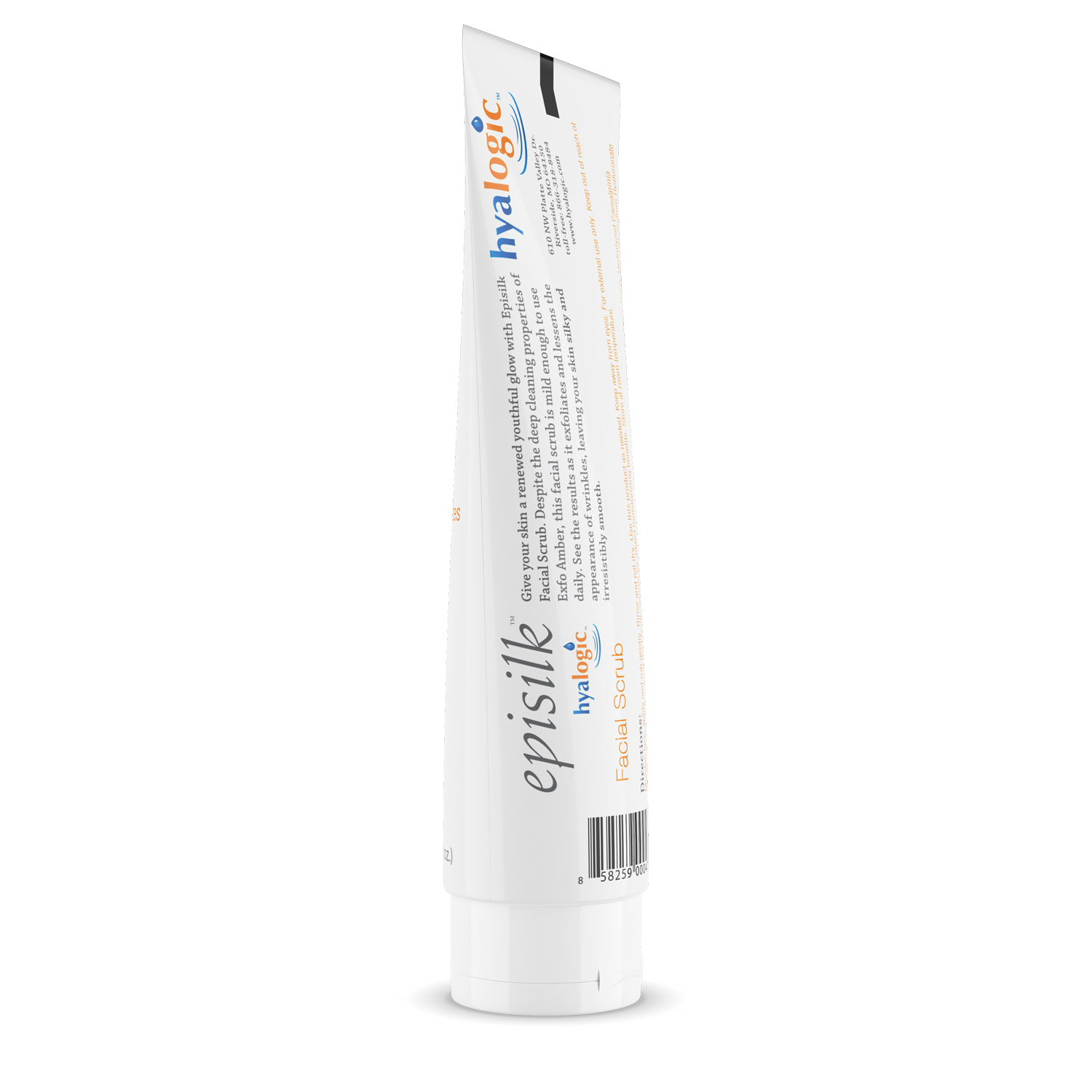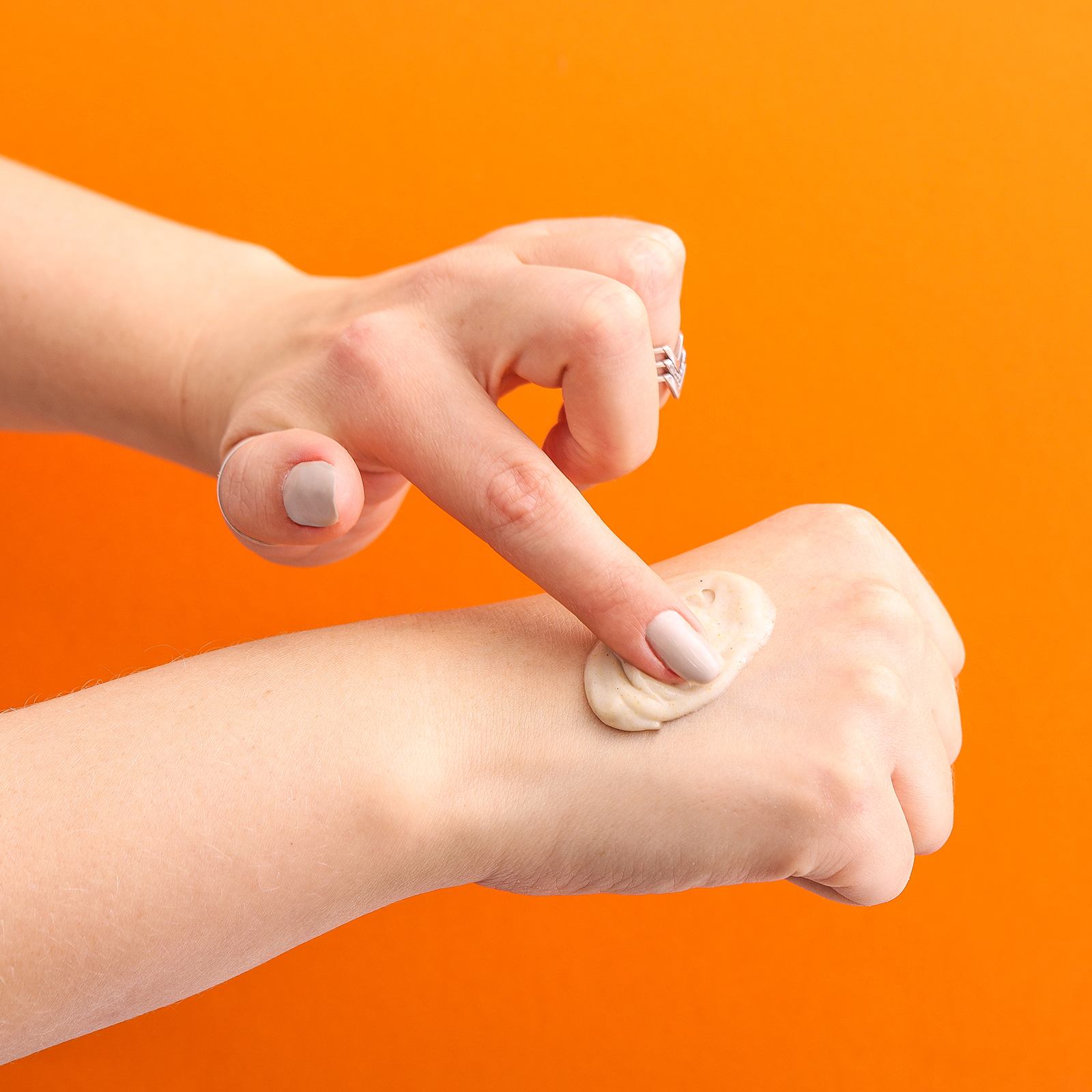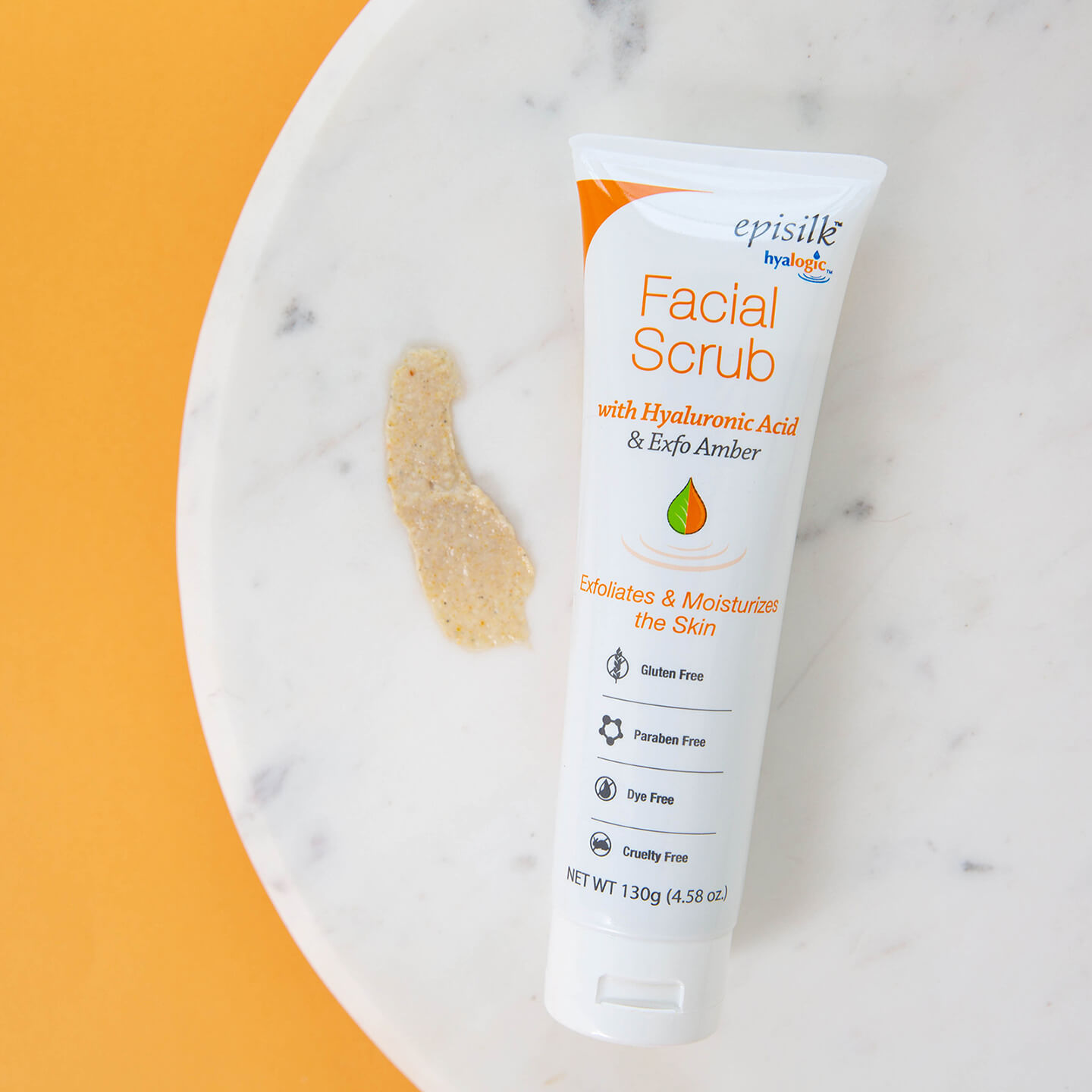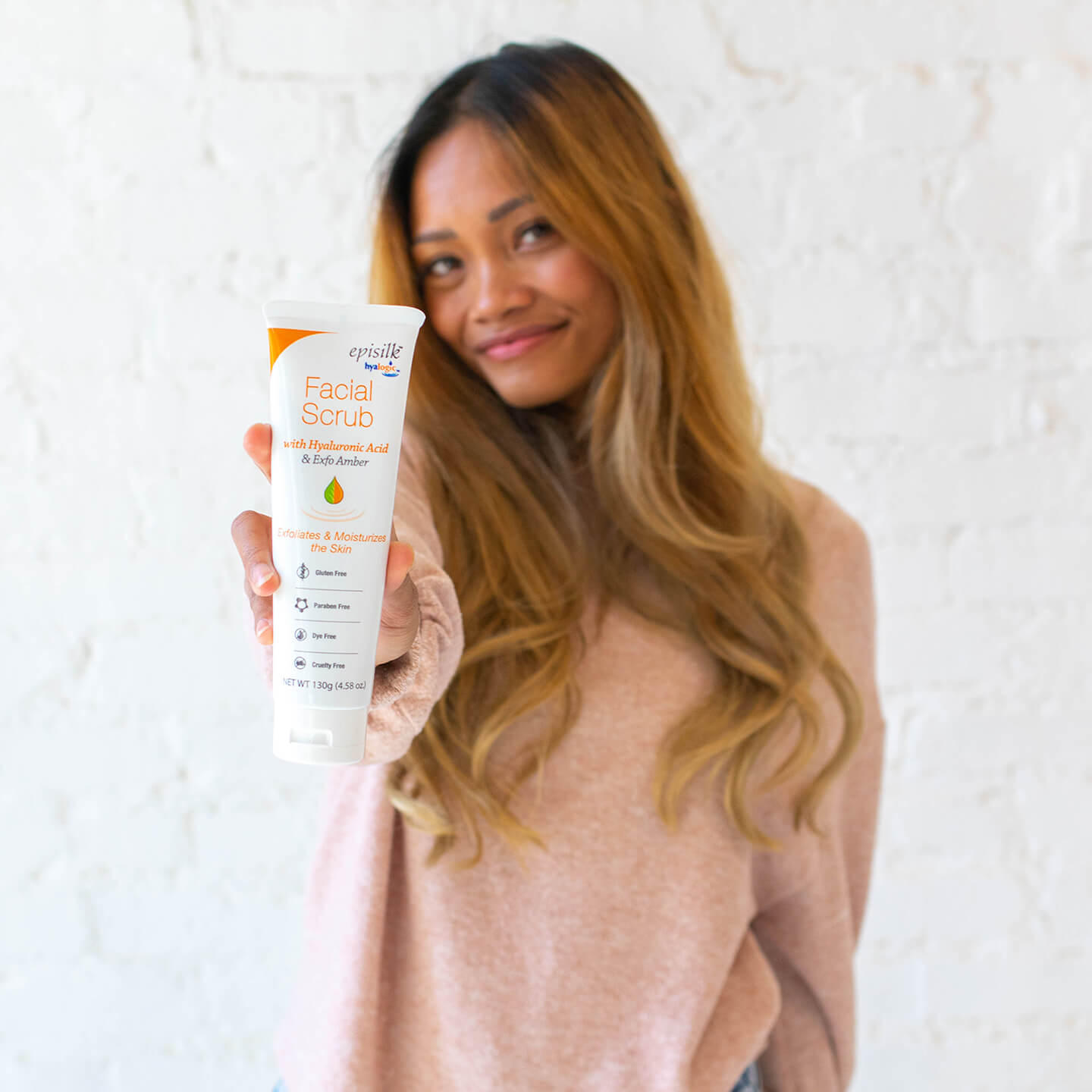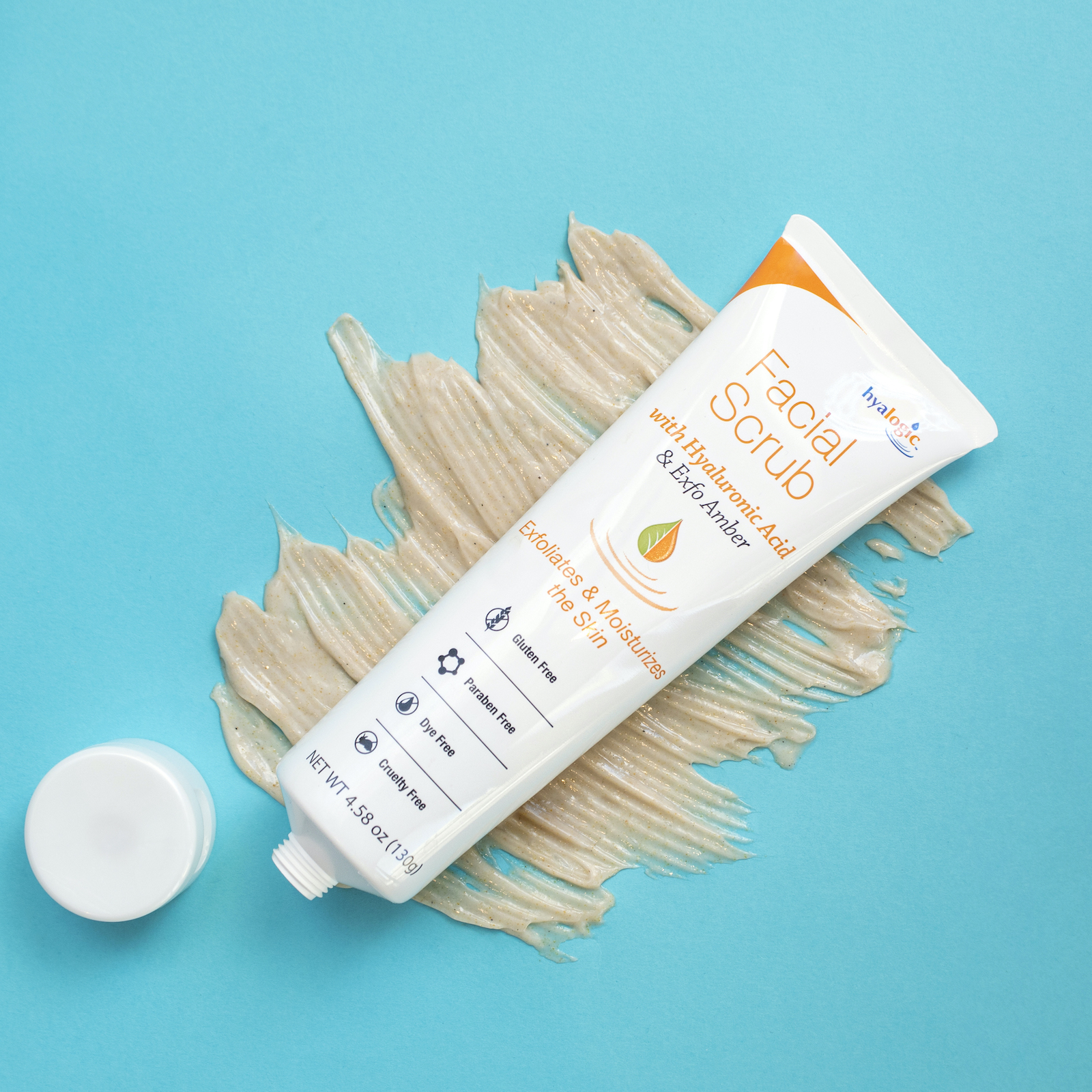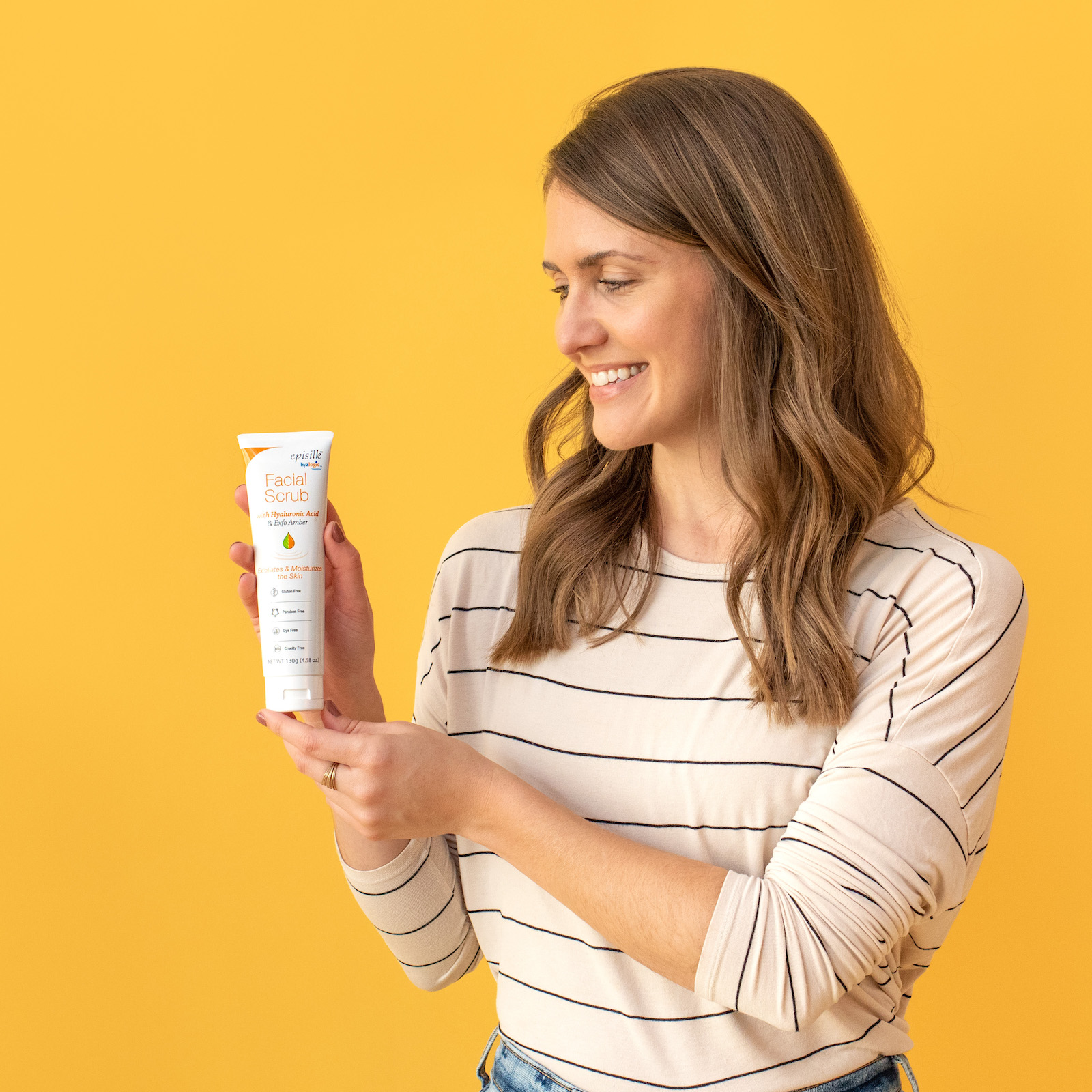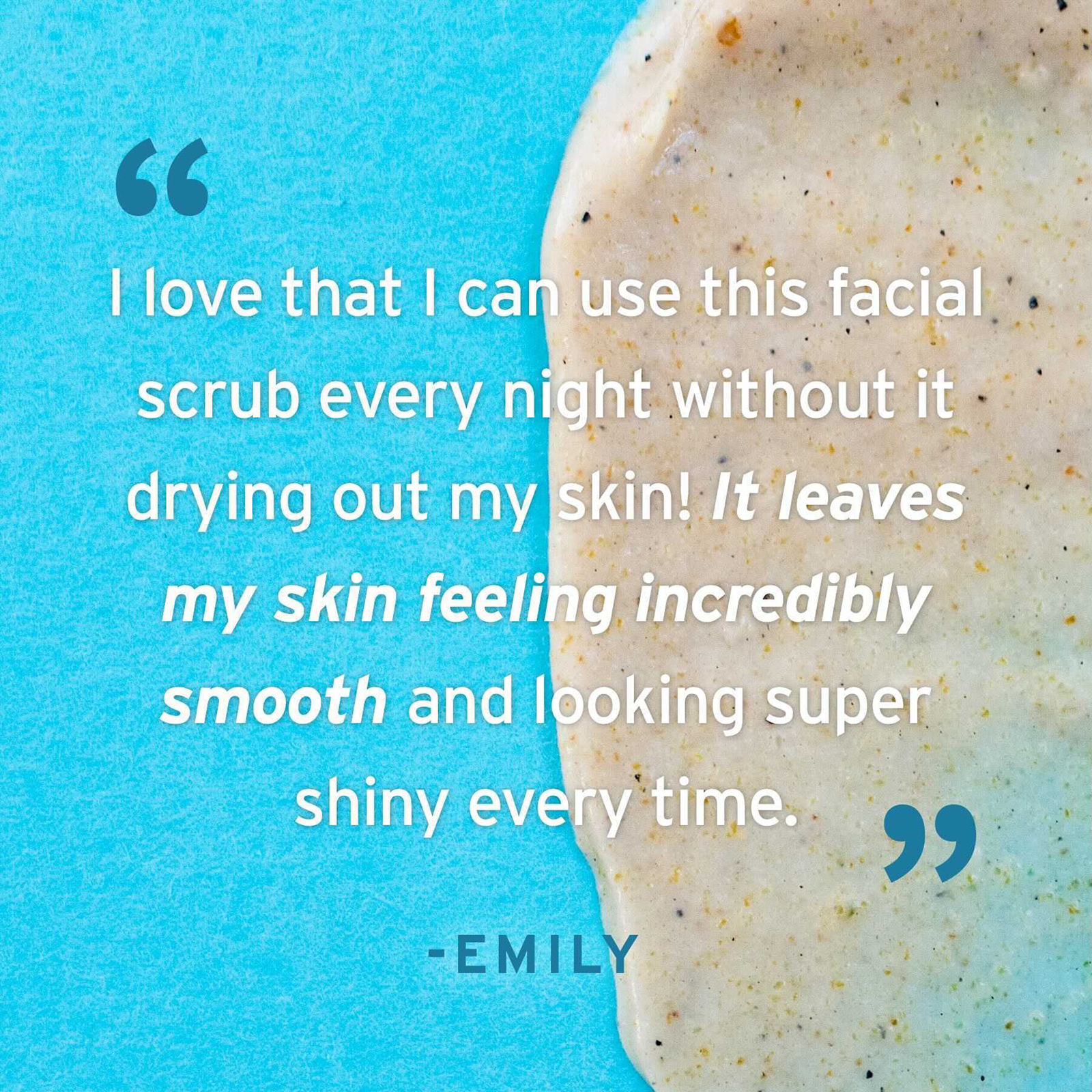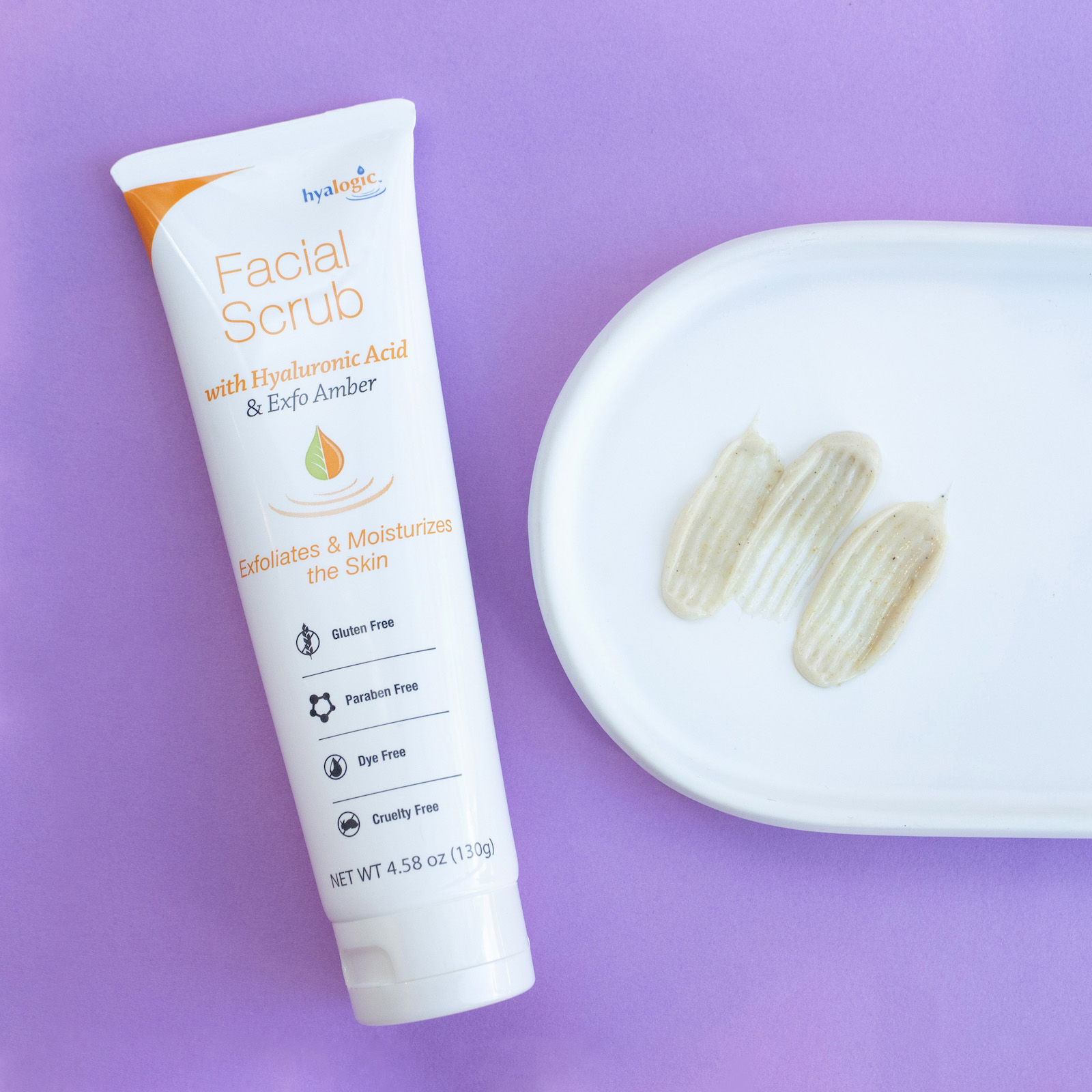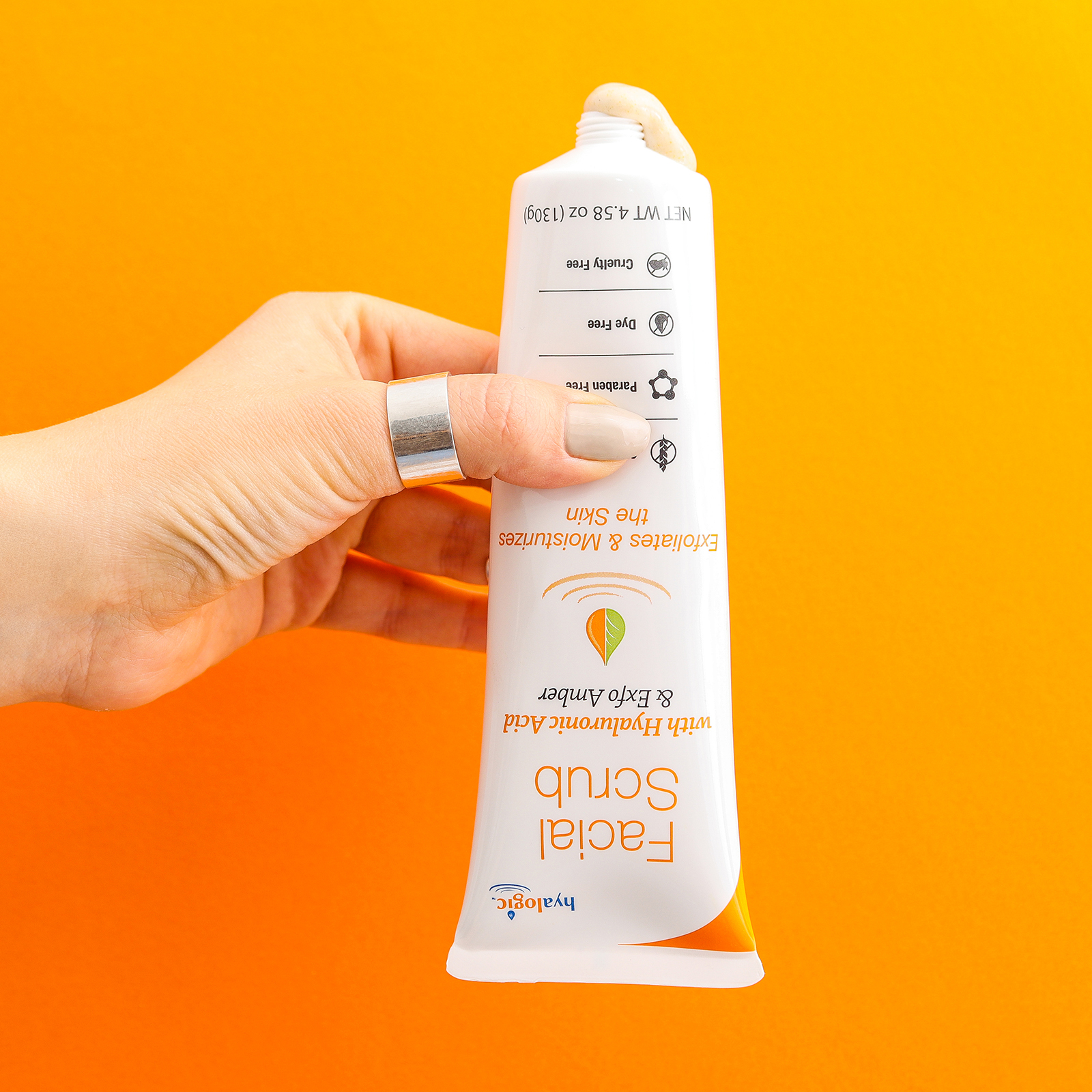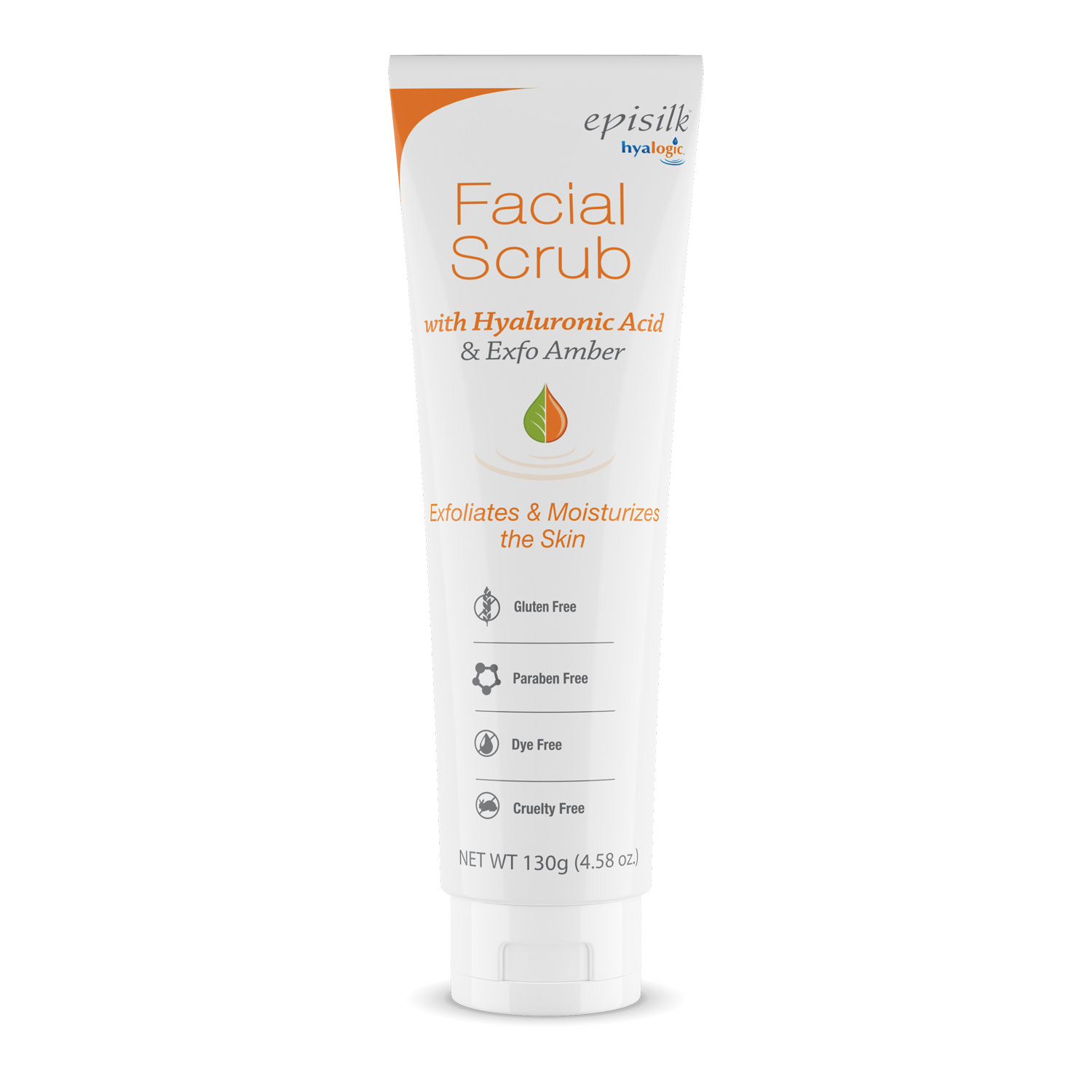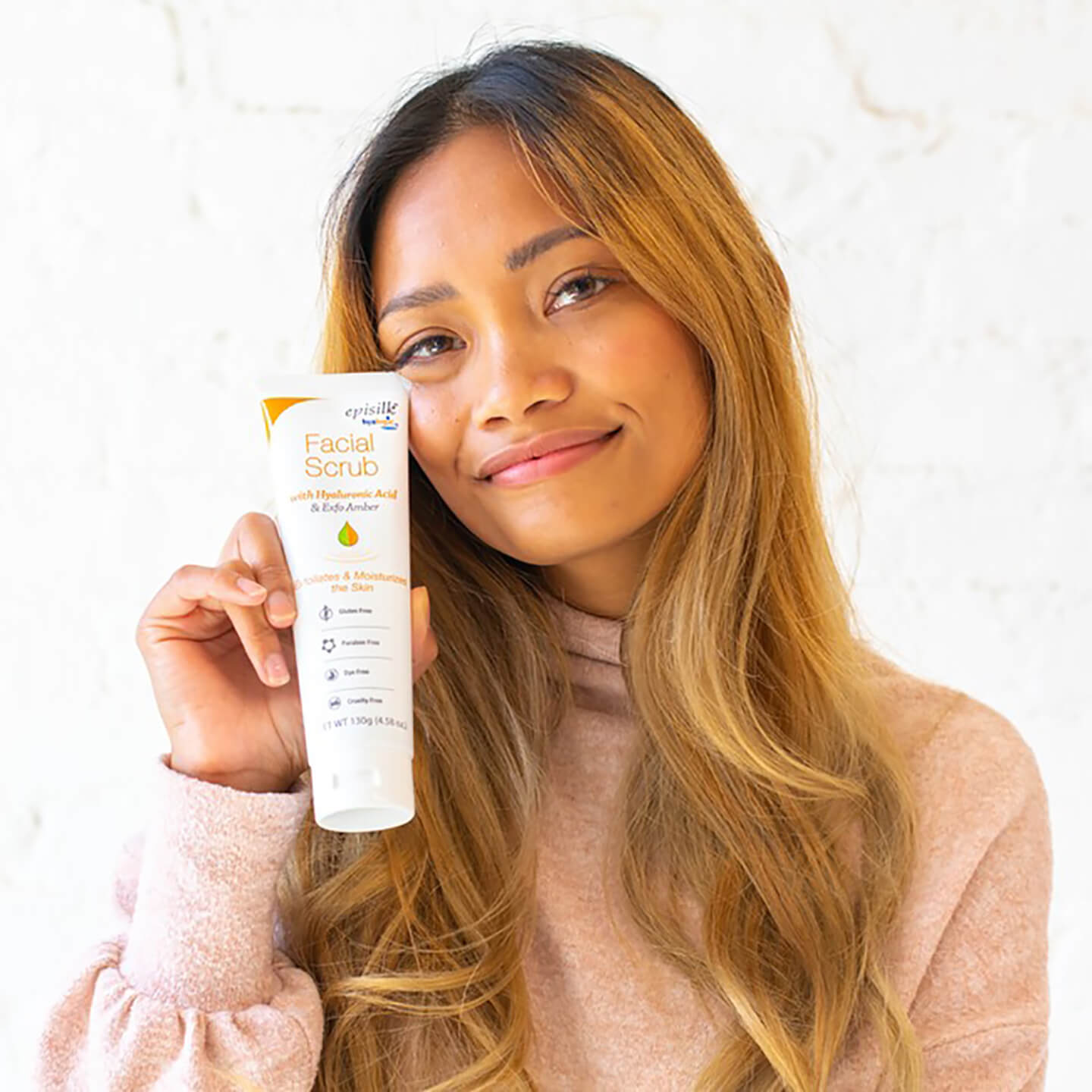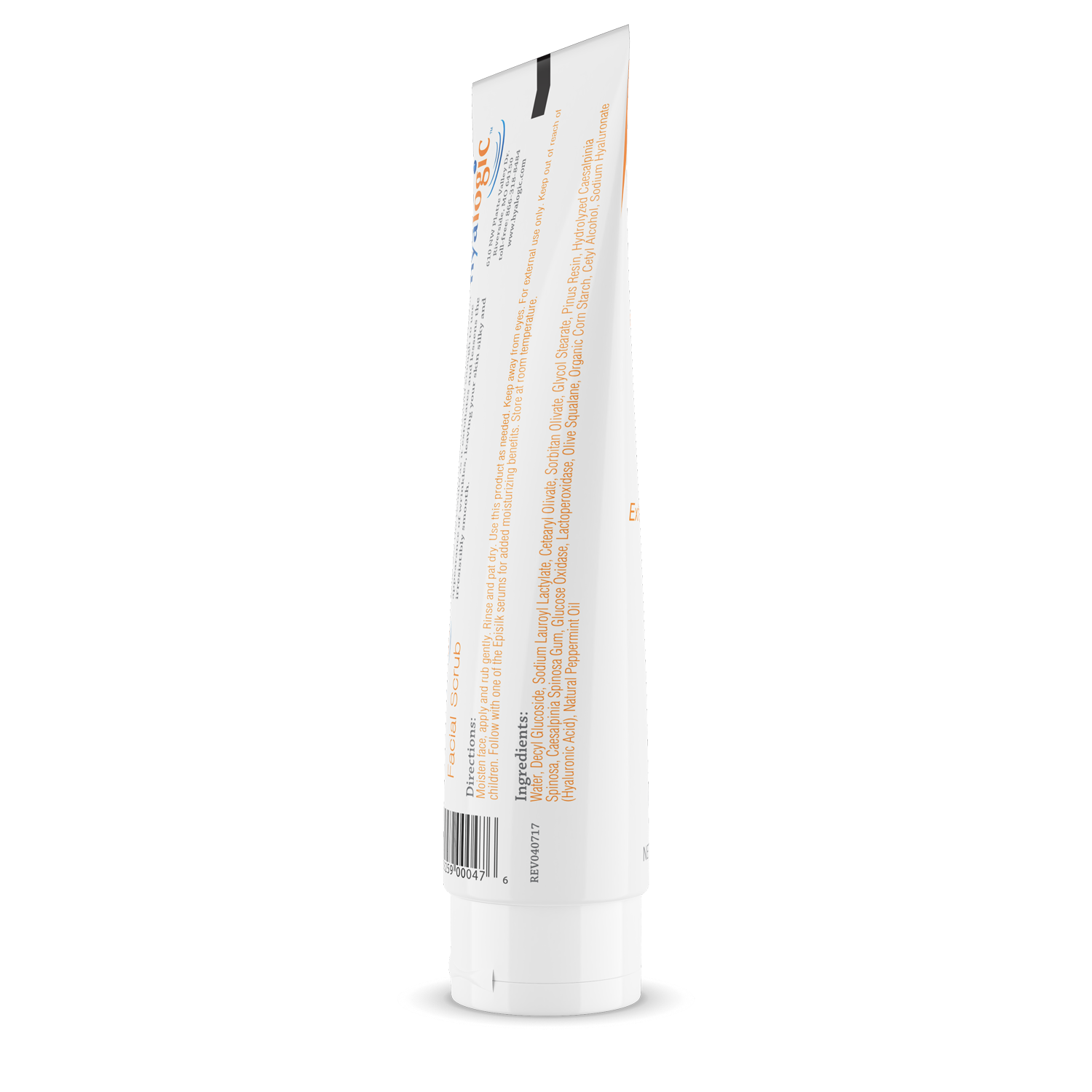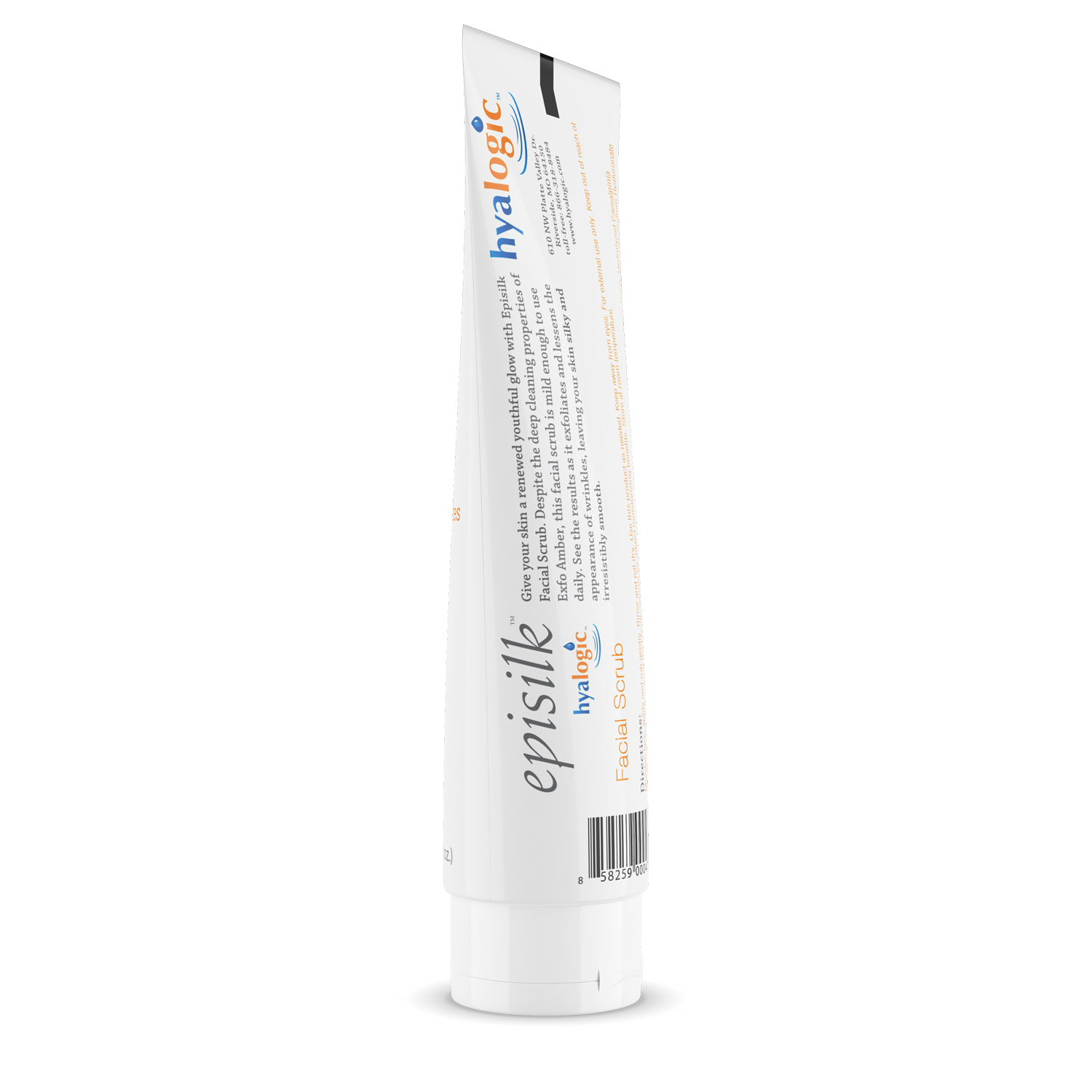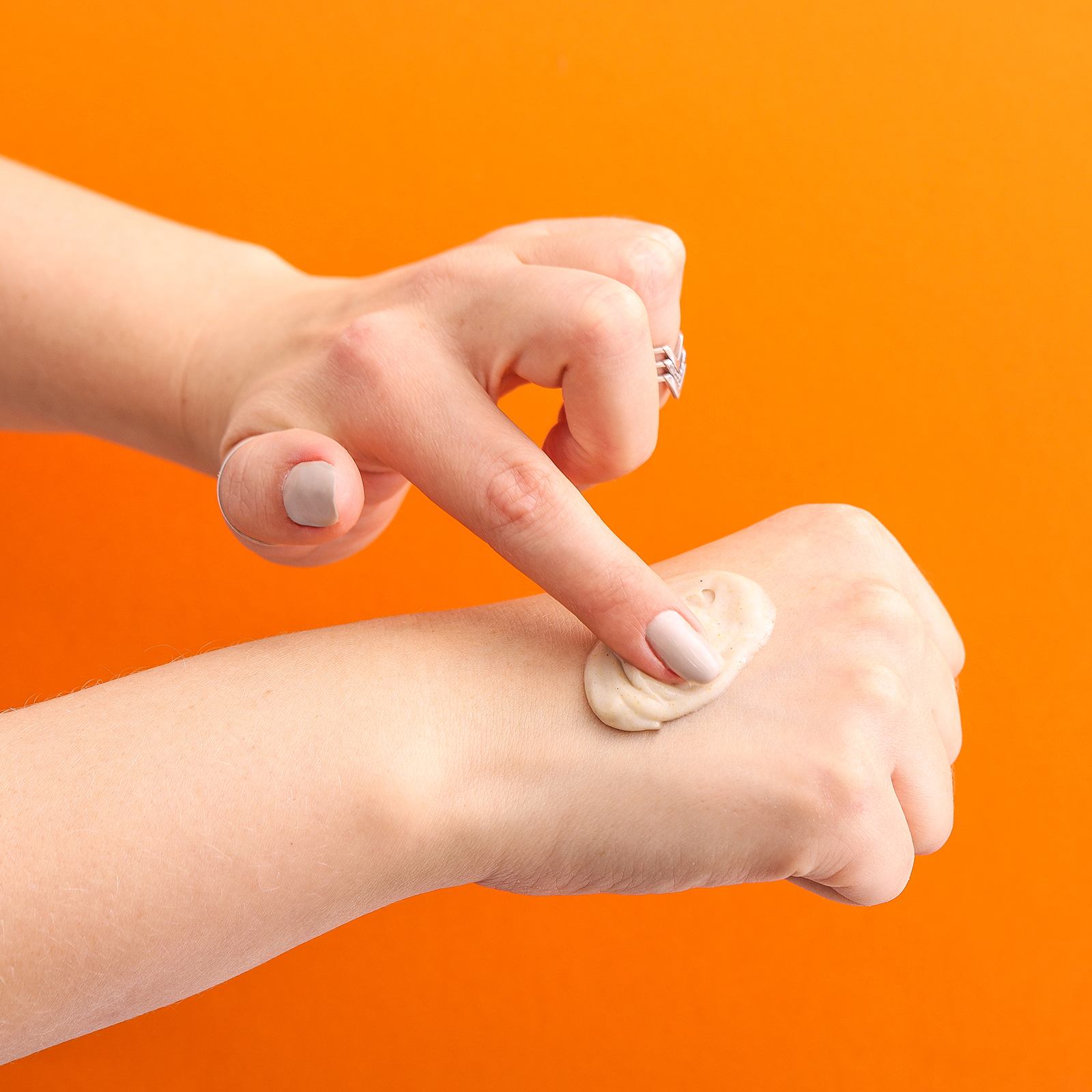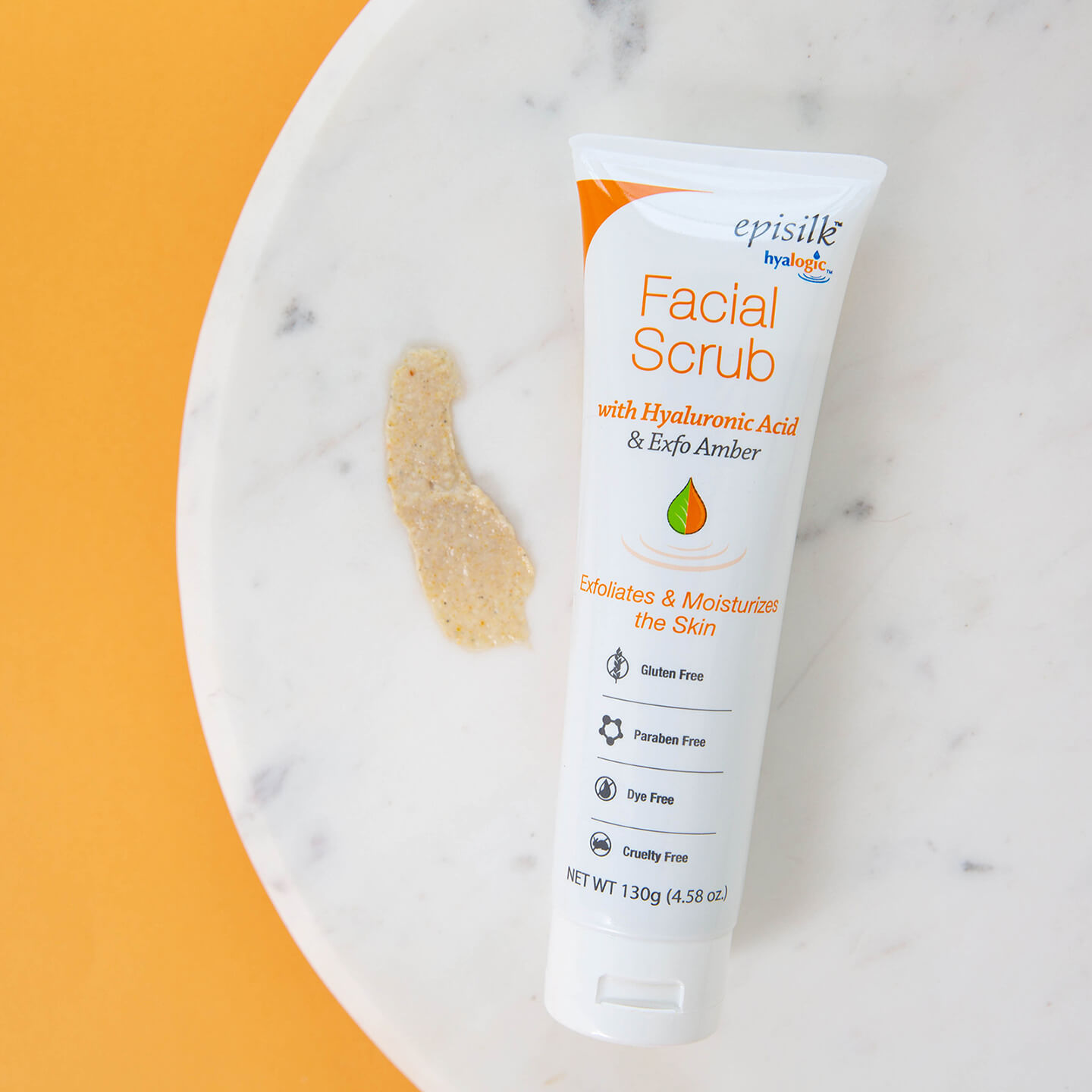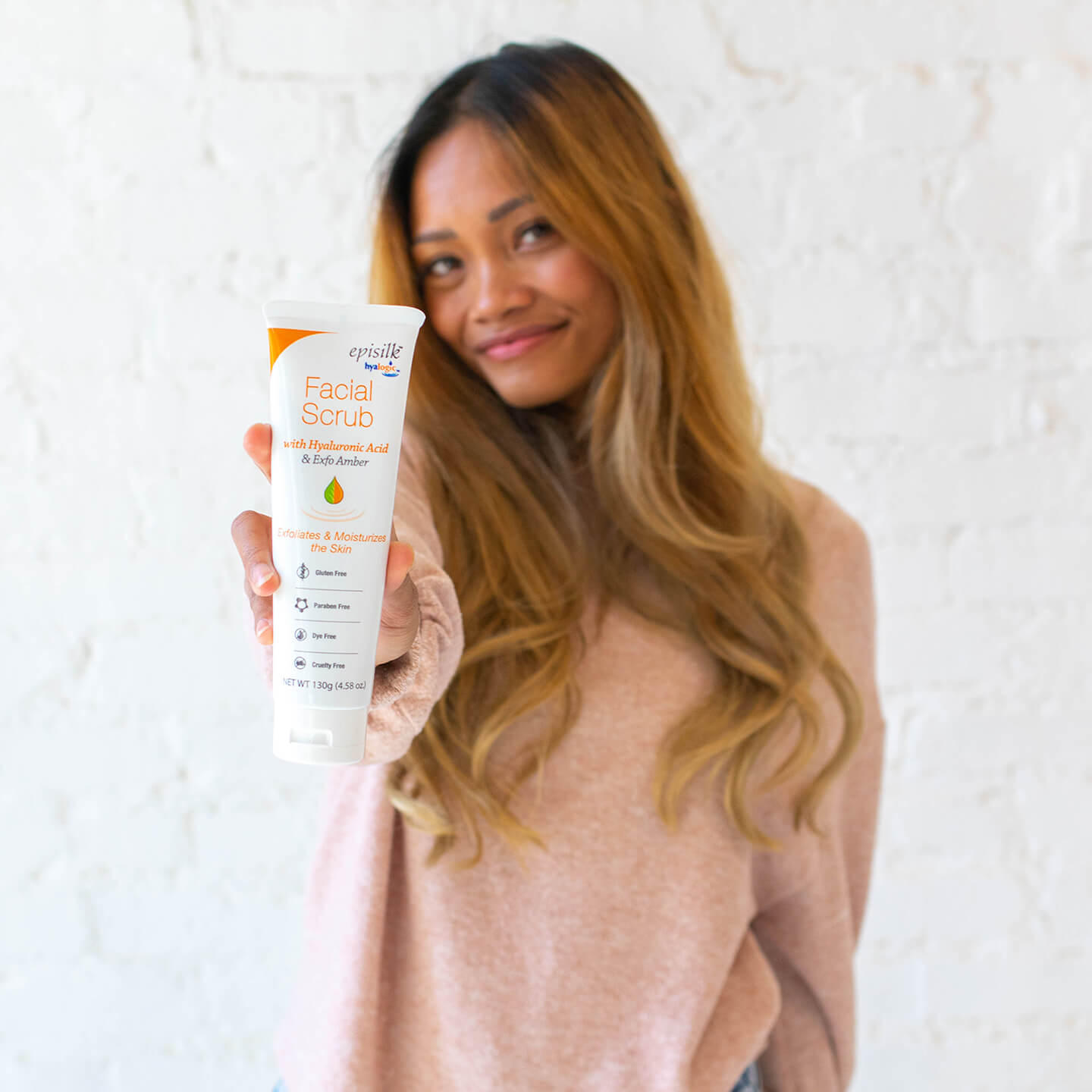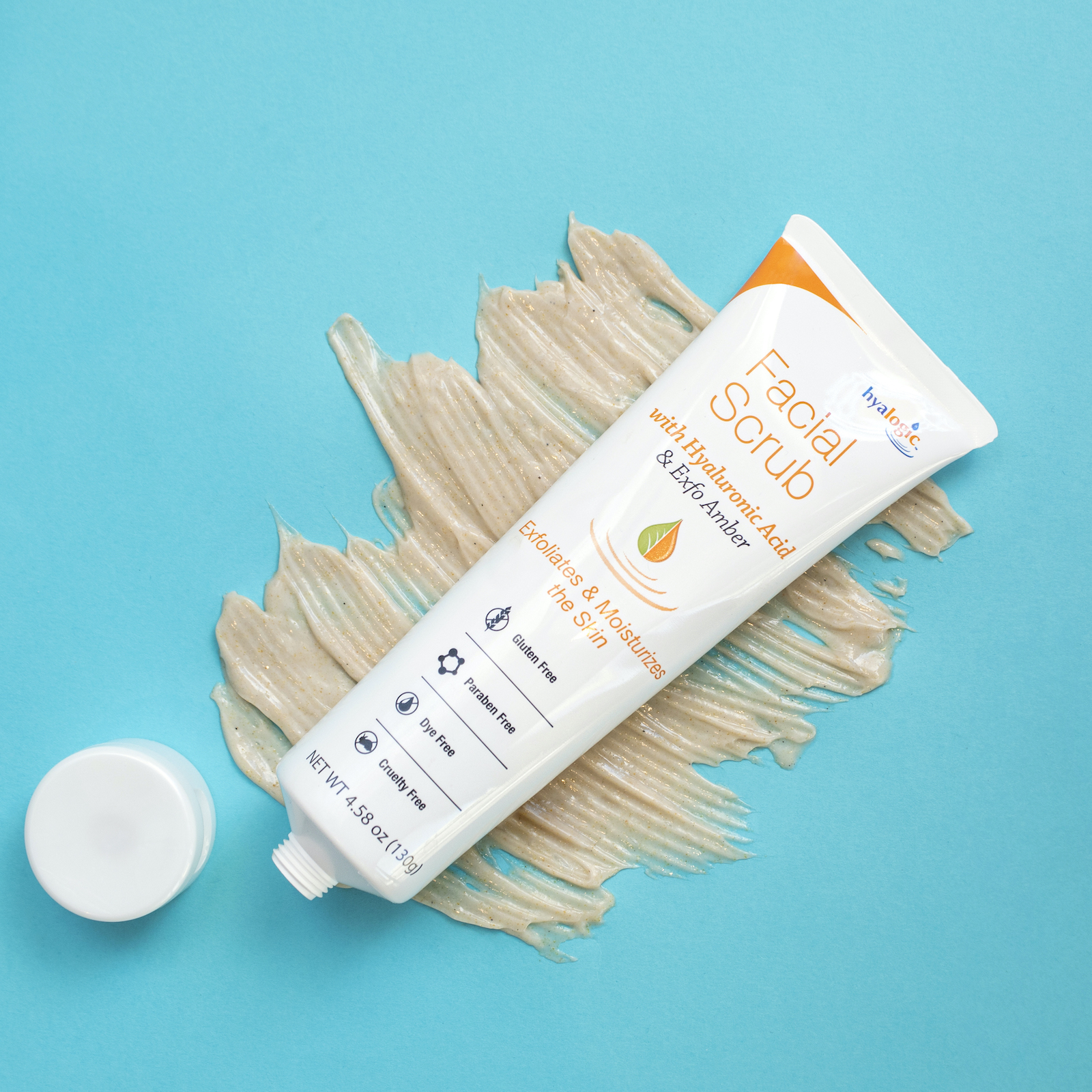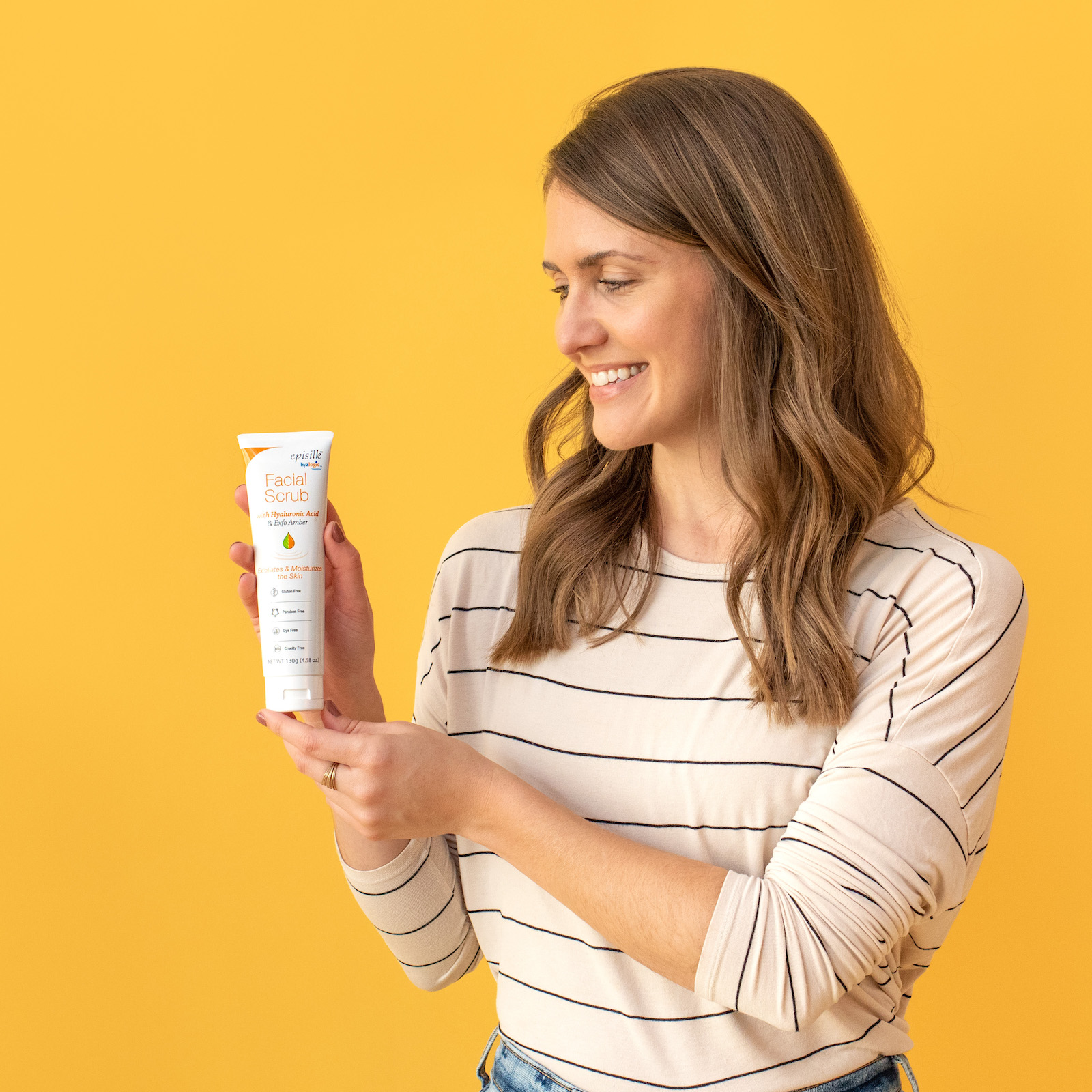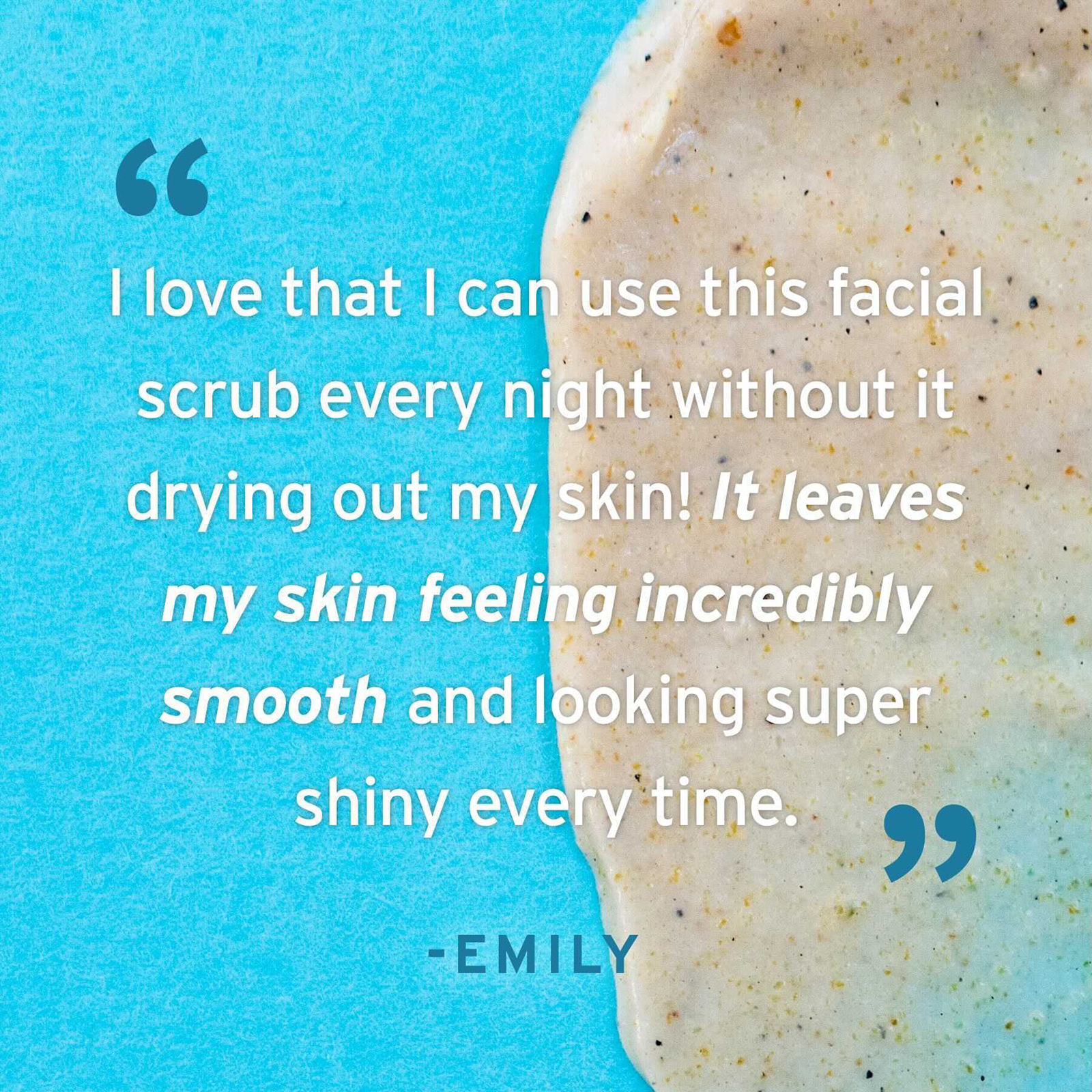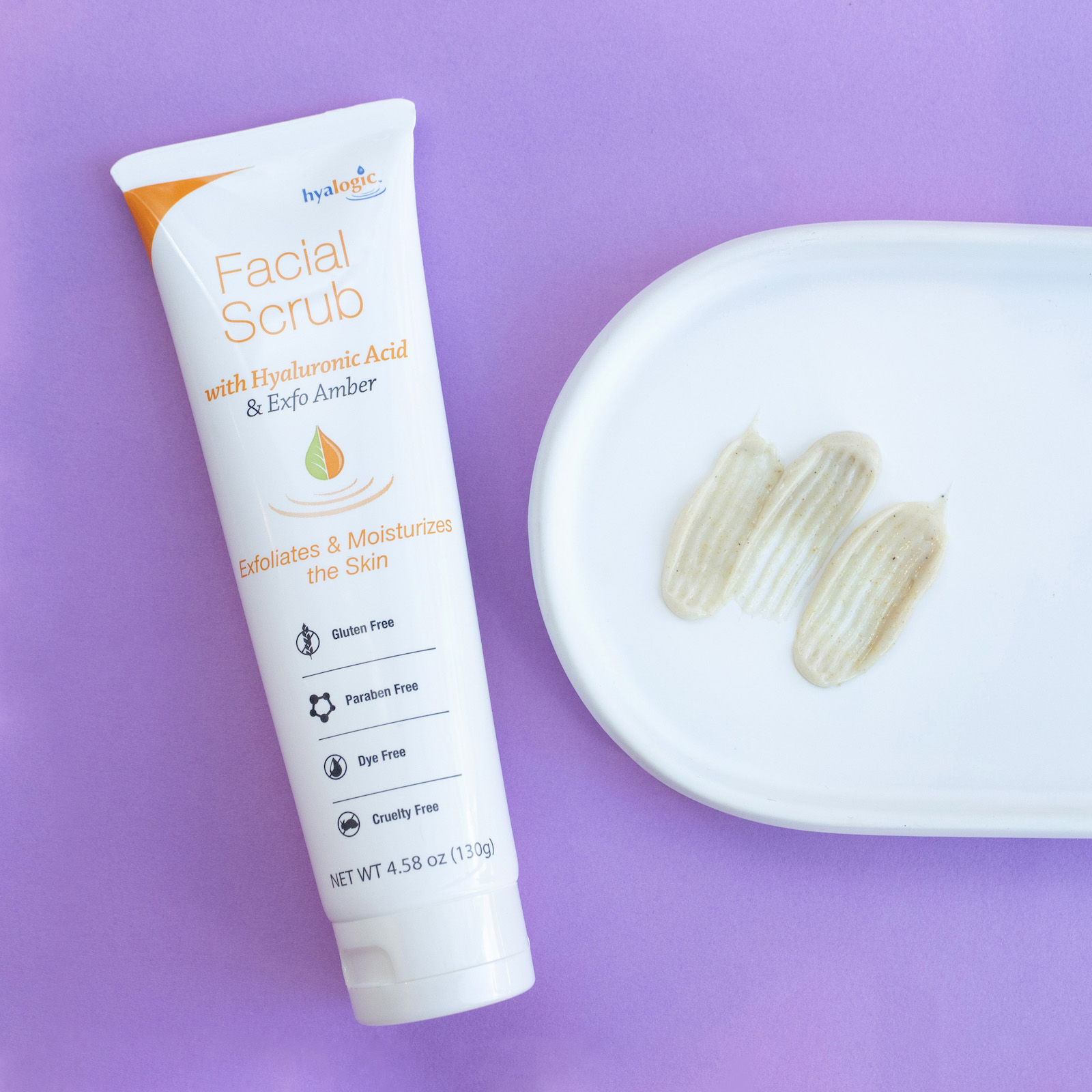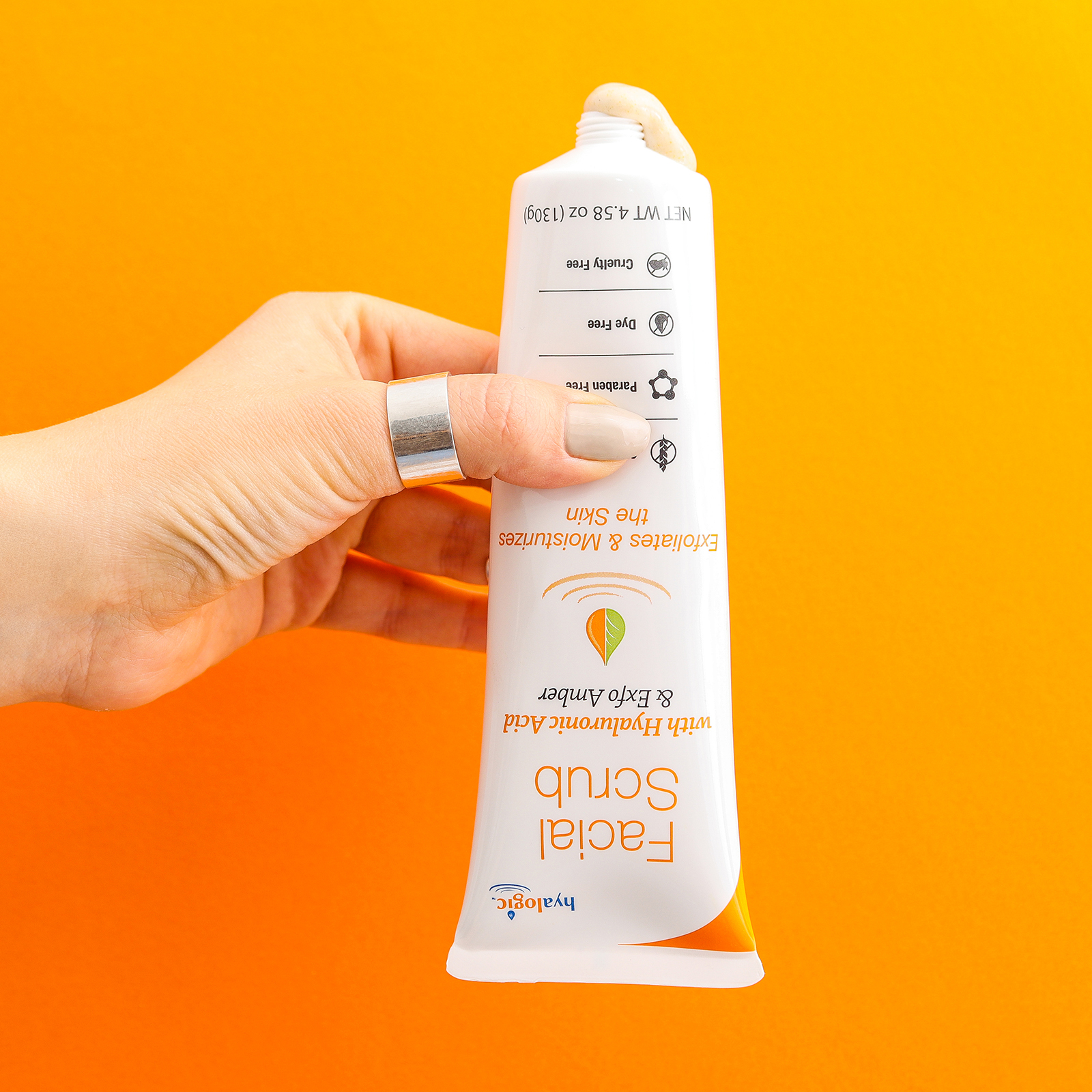 Facial Scrub
Leave a Review
Give your skin a renewed youthful glow with Hyalogic® Facial Scrub. Despite the deep cleaning properties of Exfo Amber, this facial scrub is mild enough to use daily. See the benefits as it exfoliates and lessens the appearance of wrinkles, leaving your skin with a healthy smooth and silky appearance.
We believe in the shortest ingredient list possible. You don't need the entire periodic table to be effective, and we work tirelessly to include only the necessities.
Ingredients:
Water, Cetearyl Olivate, Sorbitan Olivate, Decyl Glucoside, Sodium Lauroyl Lactylate, Pinus Resin (ExfoAmber), Glyceryl Stearate, Glycol Stearate, Hydrolyzed Caesalpinia Spinosa Gum, Caesalpinia Spinosa Gum, Glycerin (Vegetable), Lactobacillus Ferment, Lactobacillus, Cocos Nucifera (Coconut) Fruit Extract, Cetyl Alcohol, Corn Starch, Olive Squalane, Xanthan Gum, Sodium Hyaluronate (Hyaluronic Acid), Mentha Piperita (Peppermint) Oil.
Directions: Moisten face, apply, and rub gently. Rinse and pat dry. Use as needed.
Caution: Keep away from eyes. For external use only. Keep out of reach of children. Store at room temperature.
A Deep Cleaner
For Daily Use
Cleanse and exfoliate with this fresh, gentle hydrating scrub. (4.58 ounces)
Useful
Frequently Asked Questions
Can I use HA Facial Scrub with my other skin care products?
Yes. HA Facial Scrub can be used with any skincare products.
What is skin exfoliation and why do I need it?
The top, outermost layer of the skin is called the "horny layer". Besides the obvious biological barrier function, this outer layer of the skin plays a major part in skin appearance by controlling factors such as texture, light reflection and skin pigmentation. This horny layer continually renews itself by shedding and regenerating, called exfoliation. This process maintains the uniformity and youthful look of the skin. However, this natural system is slowed because of age or environmental factors; causing the skin to become weathered and deteriorated. Various solutions to this issue include cosmetic forms of skin exfoliation. By aiding our bodies in removing these dead layers of skin, we regulate the thickness of the horny layer and provide better cell oxygenation. The result is smooth, uniform, bright and luminous skin.
What is Exfo-Amber?
Exfo-Amber, a novel plant ingredient is naturally derived from fossilized forest resin. It is ground to a fine particle size, thus allowing for mild facial exfoliation.
Some of Our
Customer Favorites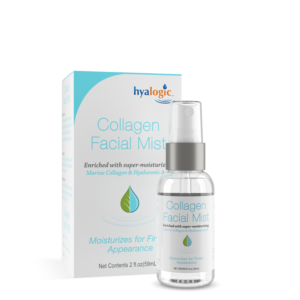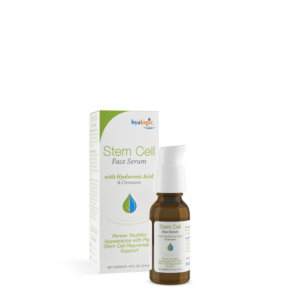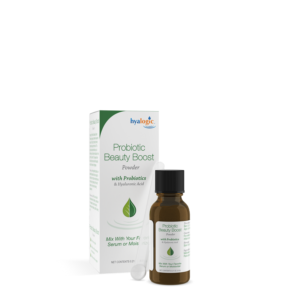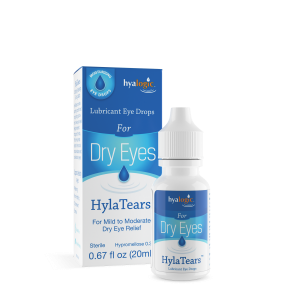 This product is incredible!! I've never been able to find an exfoliating scrub that I can use daily without my skin feeling dry and irritated. Hyalogic Facial Scrub has changed that for me. I use it twice daily and my skin feels so insanely soft afterward. I can never go back to my old face wash! I use this scrub twice weekly and it leaves my skin amazingly soft and hydrated! It smells amazing and is gentle enough for my sensitive skin while still be effective. Love! Love, love, love this scrub! I use it almost every morning. I really like this scrub. I use it every night and it leaves my skin soft and not dry. I like that for being a scrub it is not abrasive at all. This scrub and the Pure HA Serum are my favorite products so far. Best scub I have ever used! Leaves my skin skin soft, smooth and exfoliated without drying it out. I love that I can use this facial scrub every night without it drying out my skin! It leaves my skin feeling incredibly smooth and looking super shiny every time. Probably won't ever use another facial scrub except for this one for the rest of my life! I don't use this cleanser every day but occasionally my face needs a scrub, and when it does this product is perfect. It has little scrubbers that exfoliate my skin giving it a super fresh feeling. It smells wonderful and is like an instant morning pick me up!
Stay Hydrated
Latest Tips
When Columbia University scientists Karl Meyer and John Palmer first discovered hyaluronic acid (HA) in 1934, they could scarcely have... Healthy, youthful looking hair relies on ample hydration, both in the hair itself and in the scalp where the hair... Ageless beauty has long been the Holy Grail of the cosmetics industry. Just a quick glance online reveals the abundance...