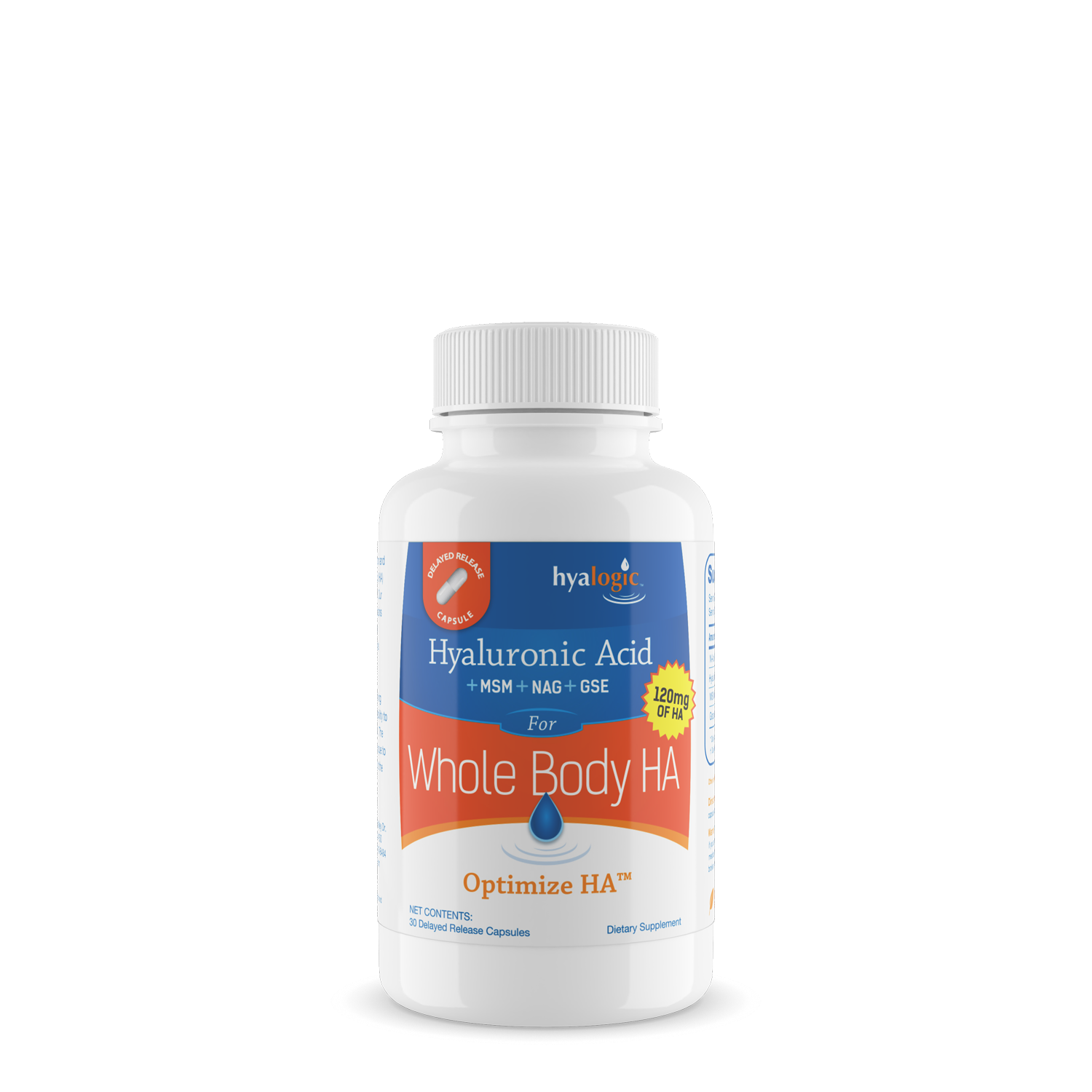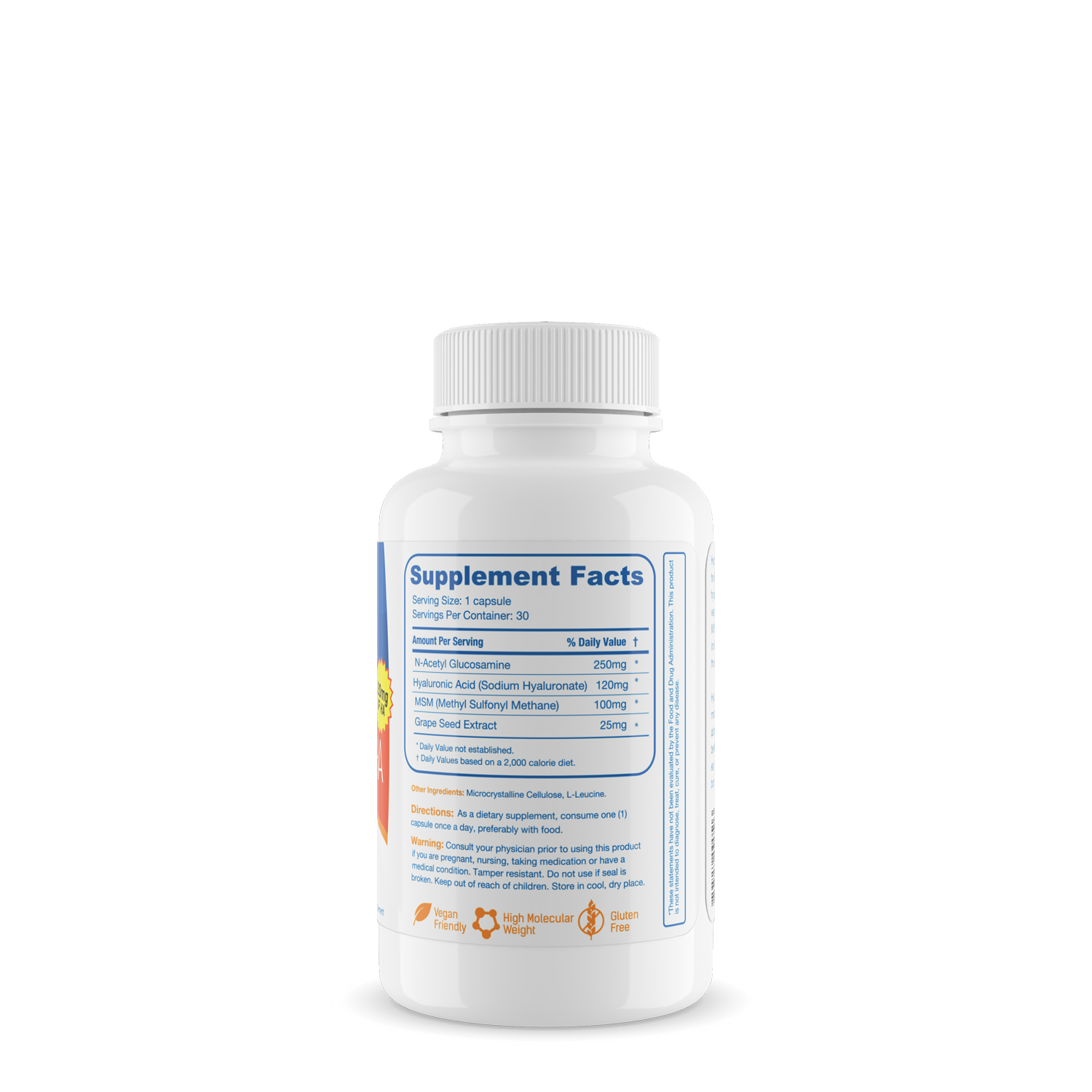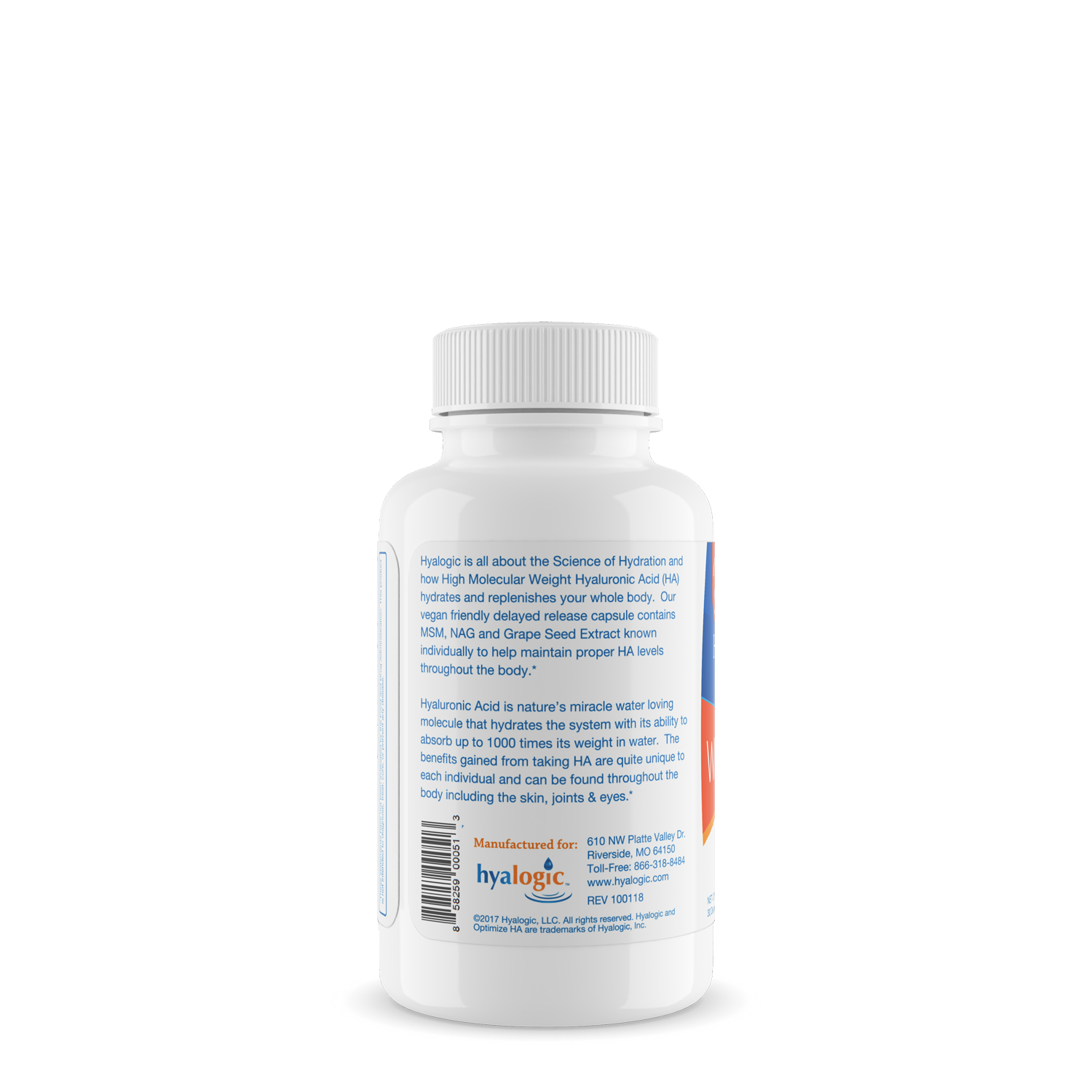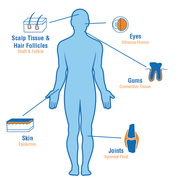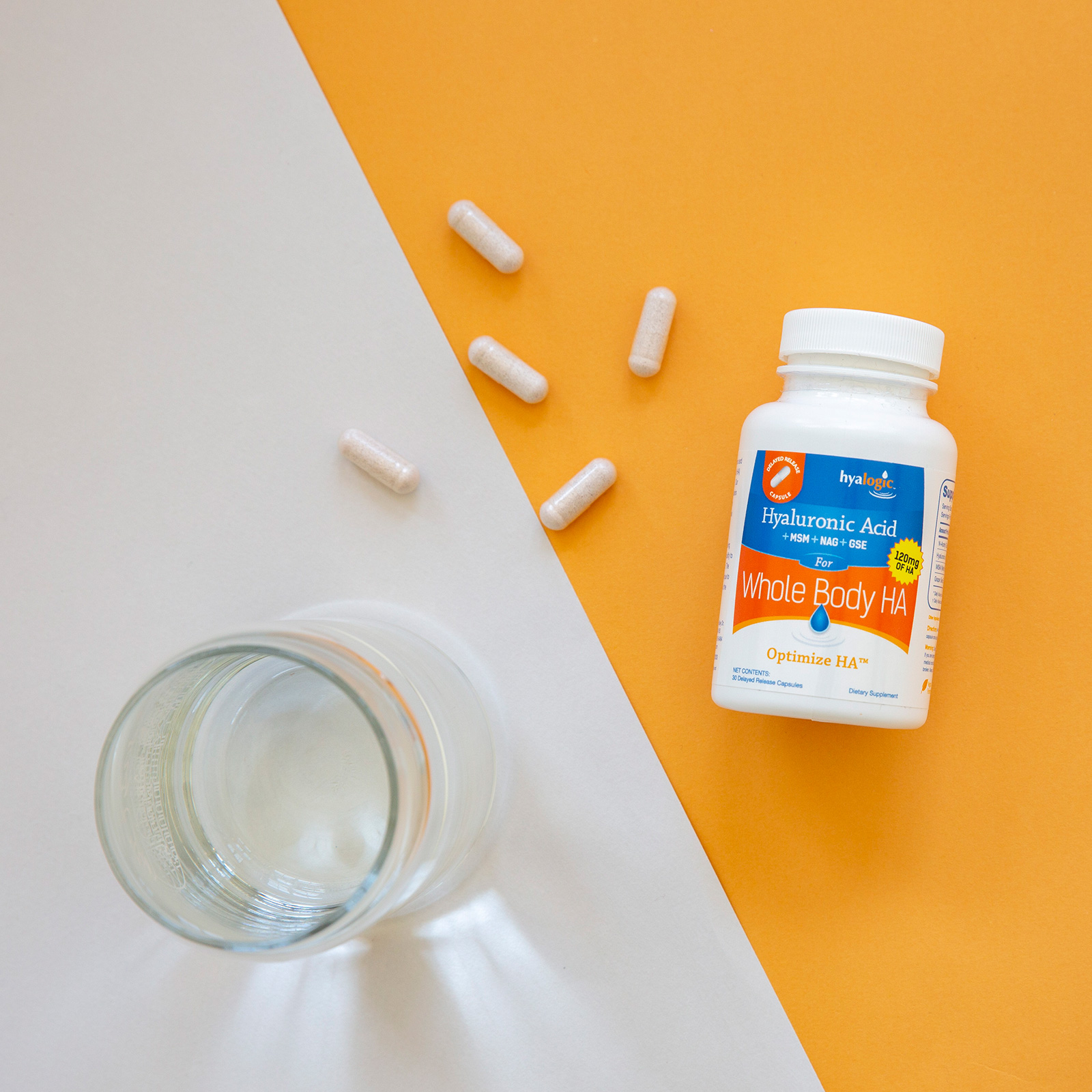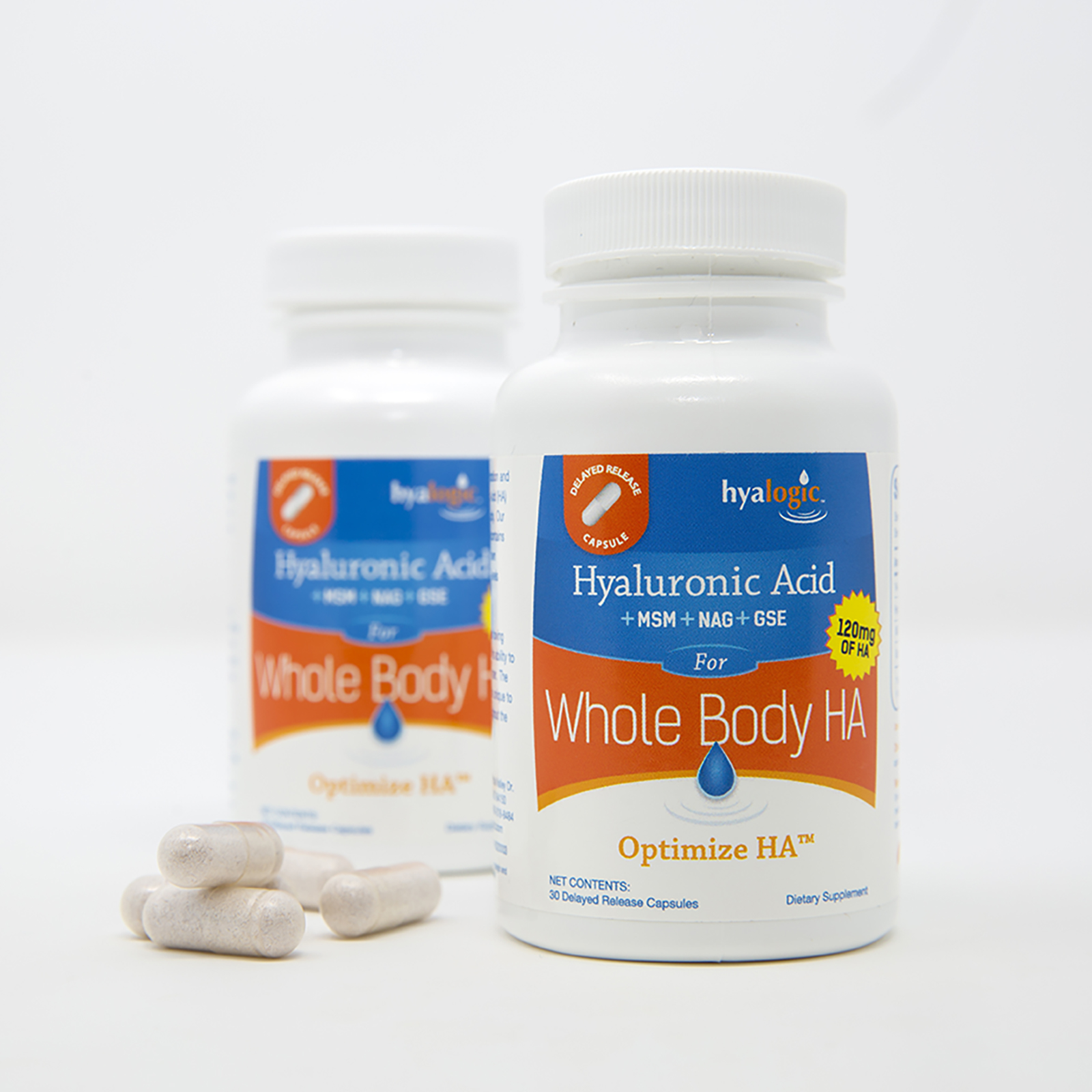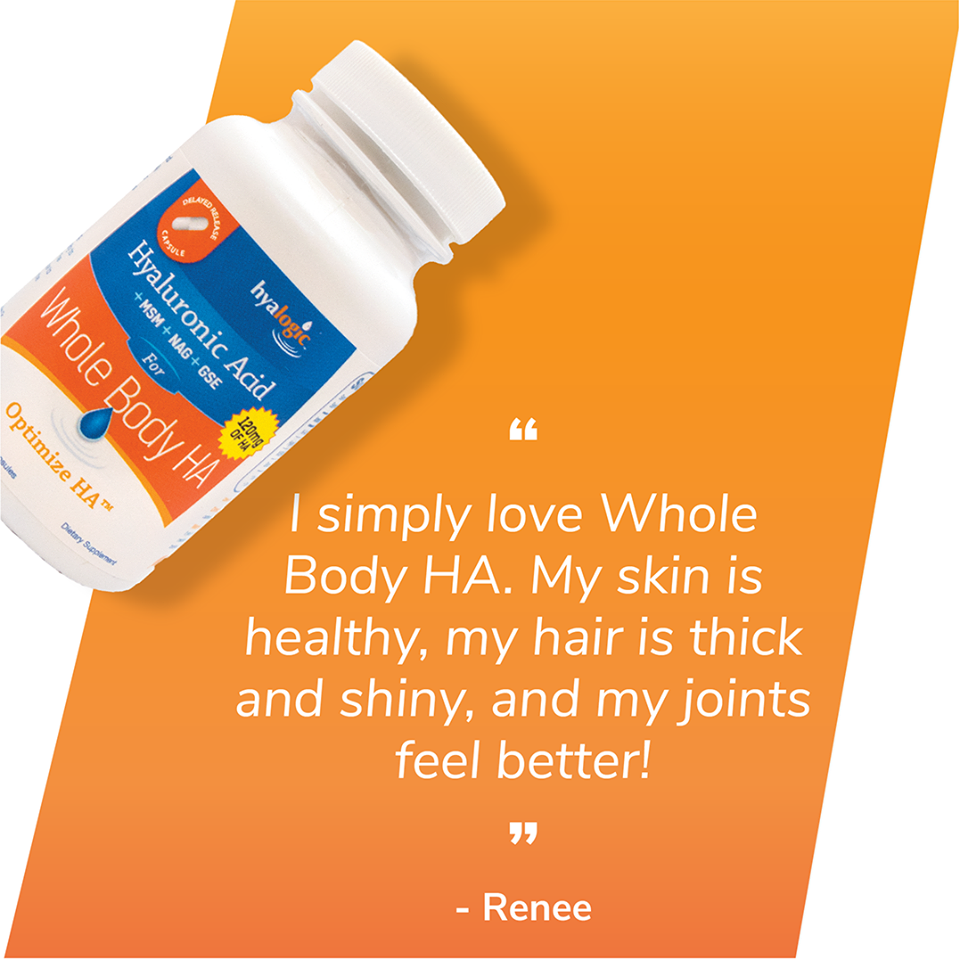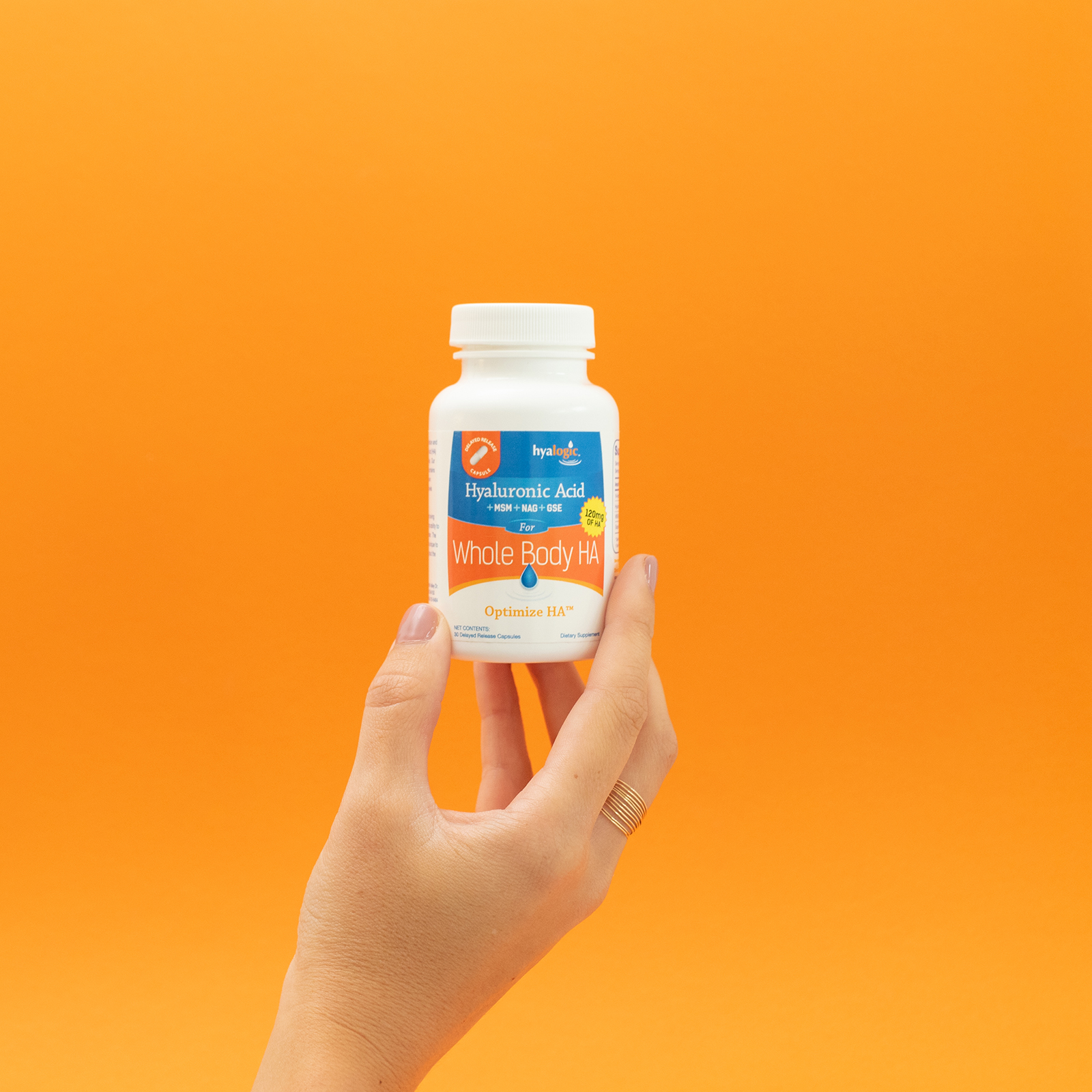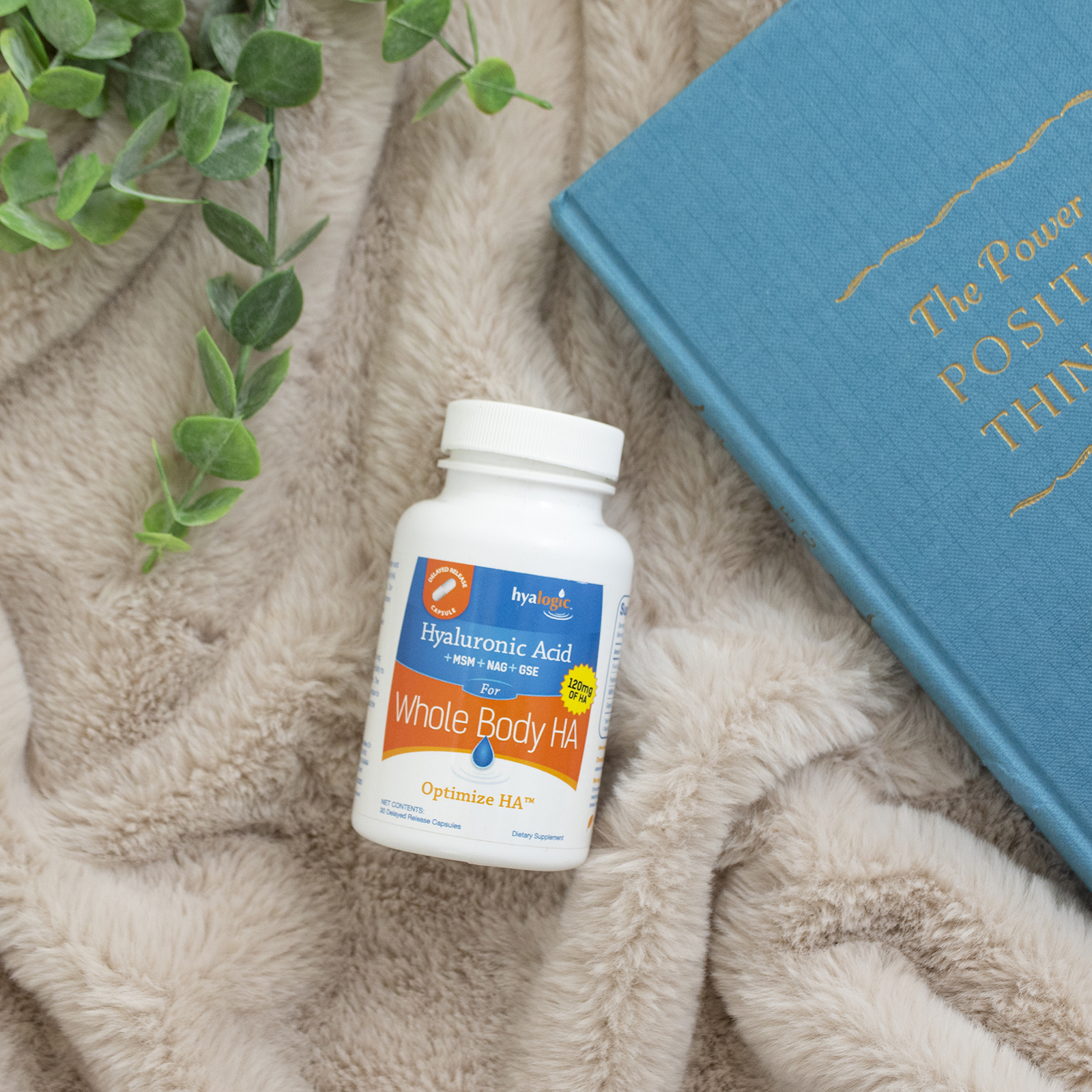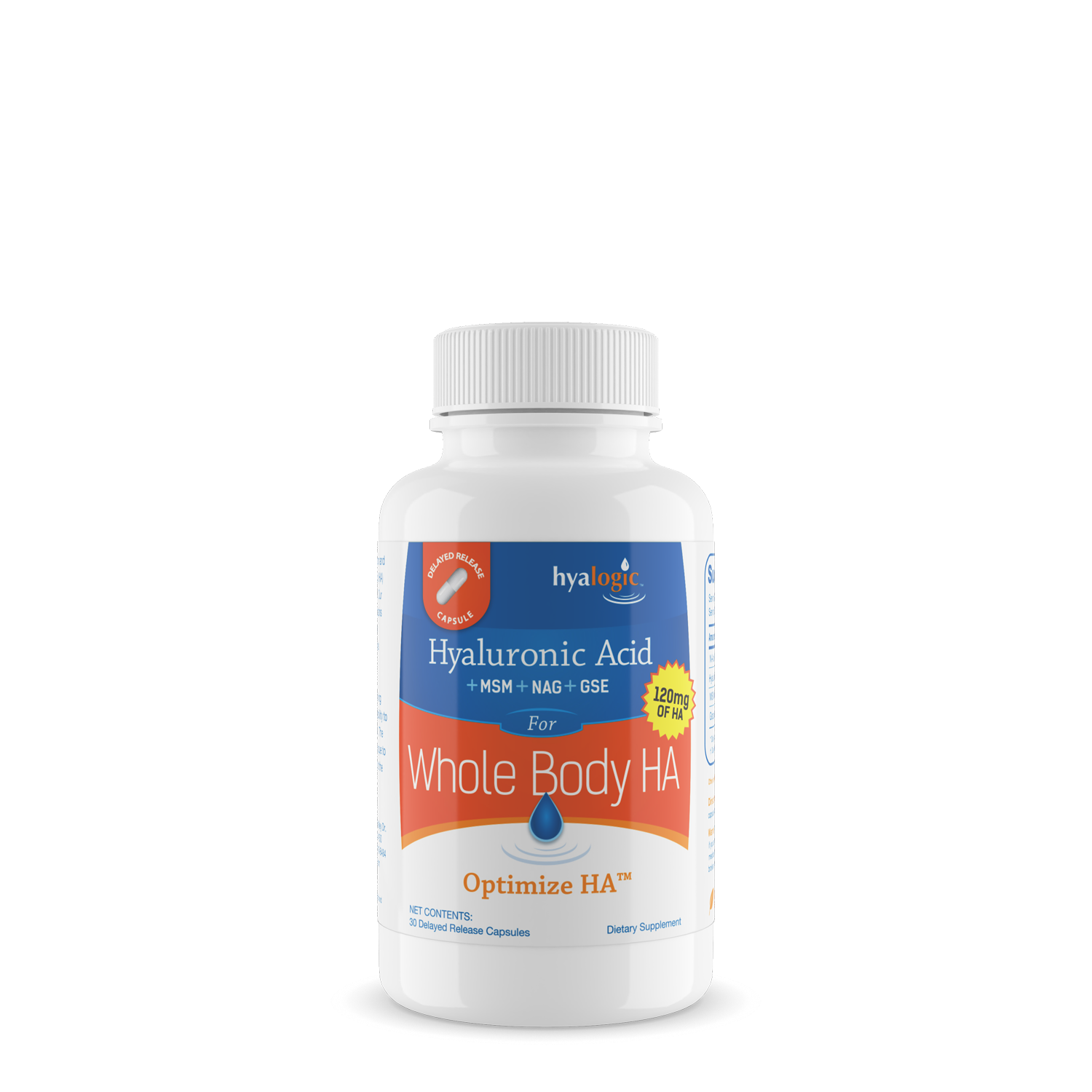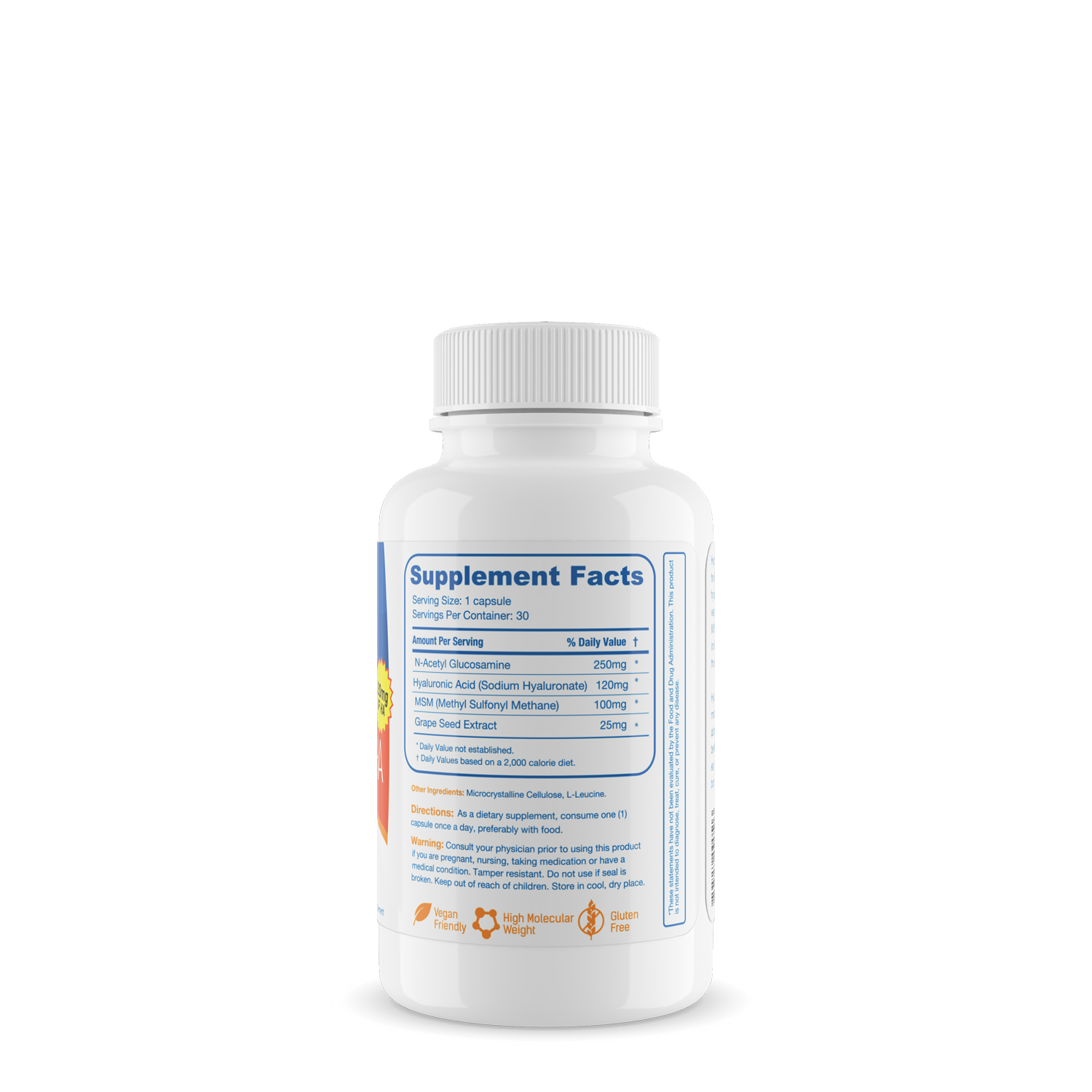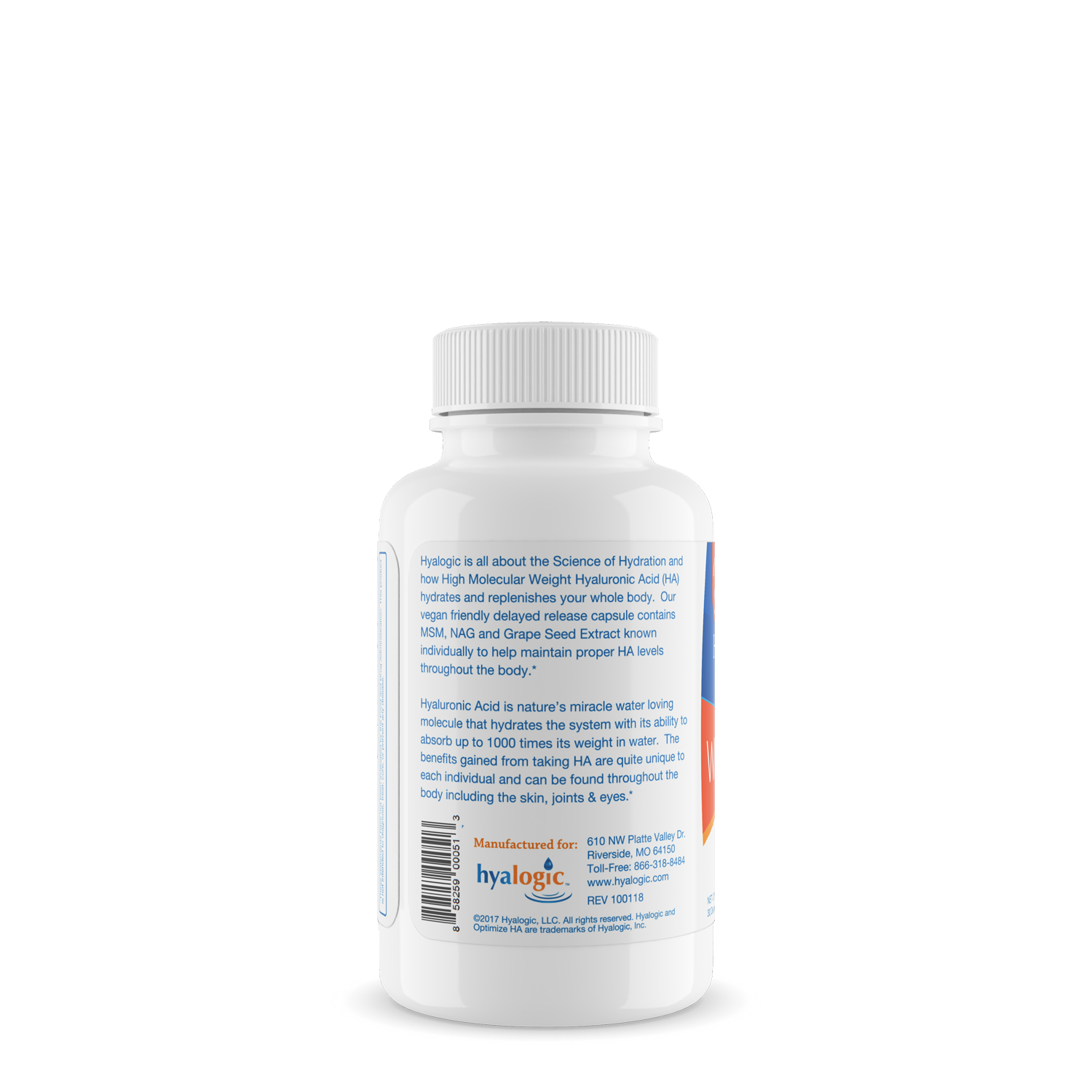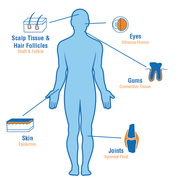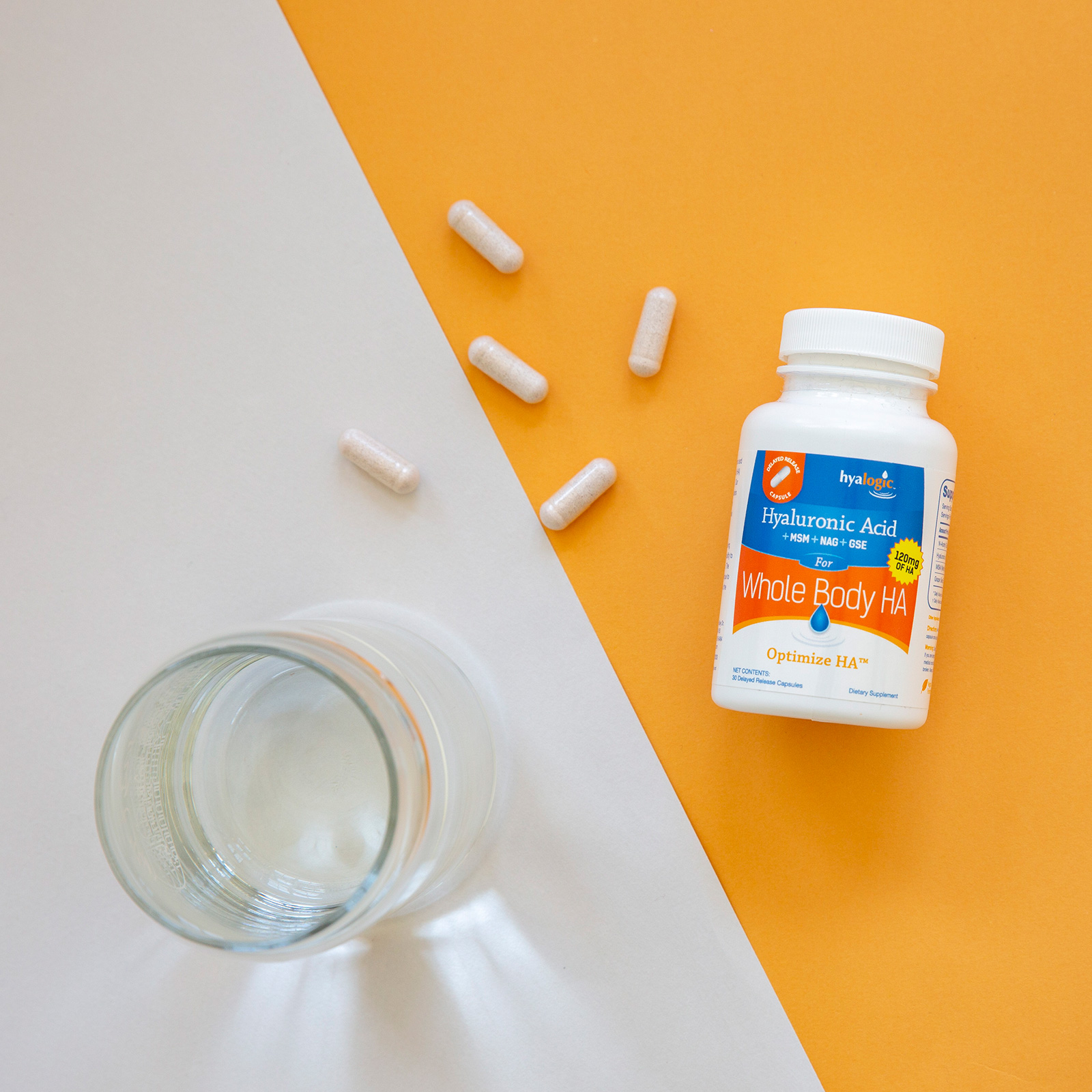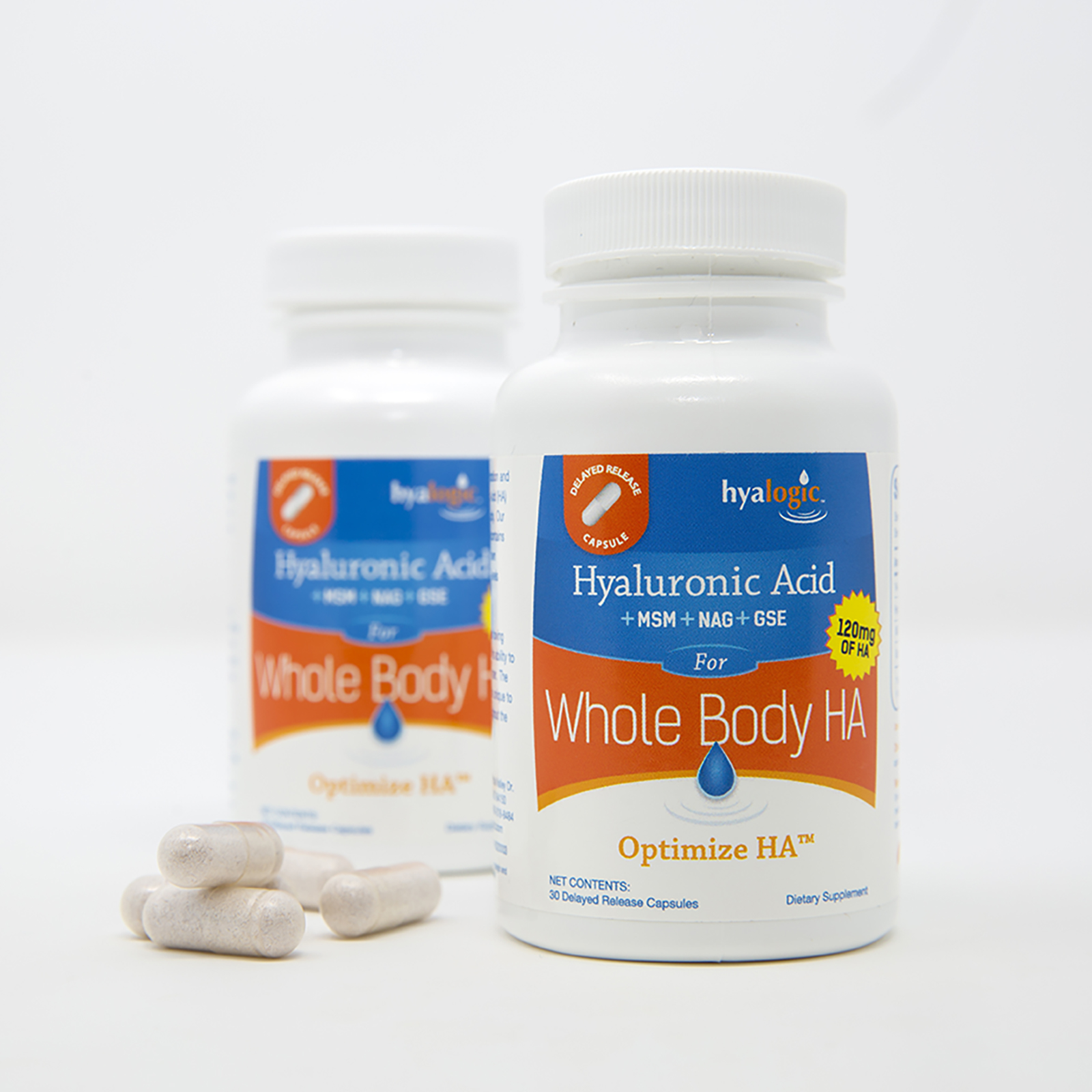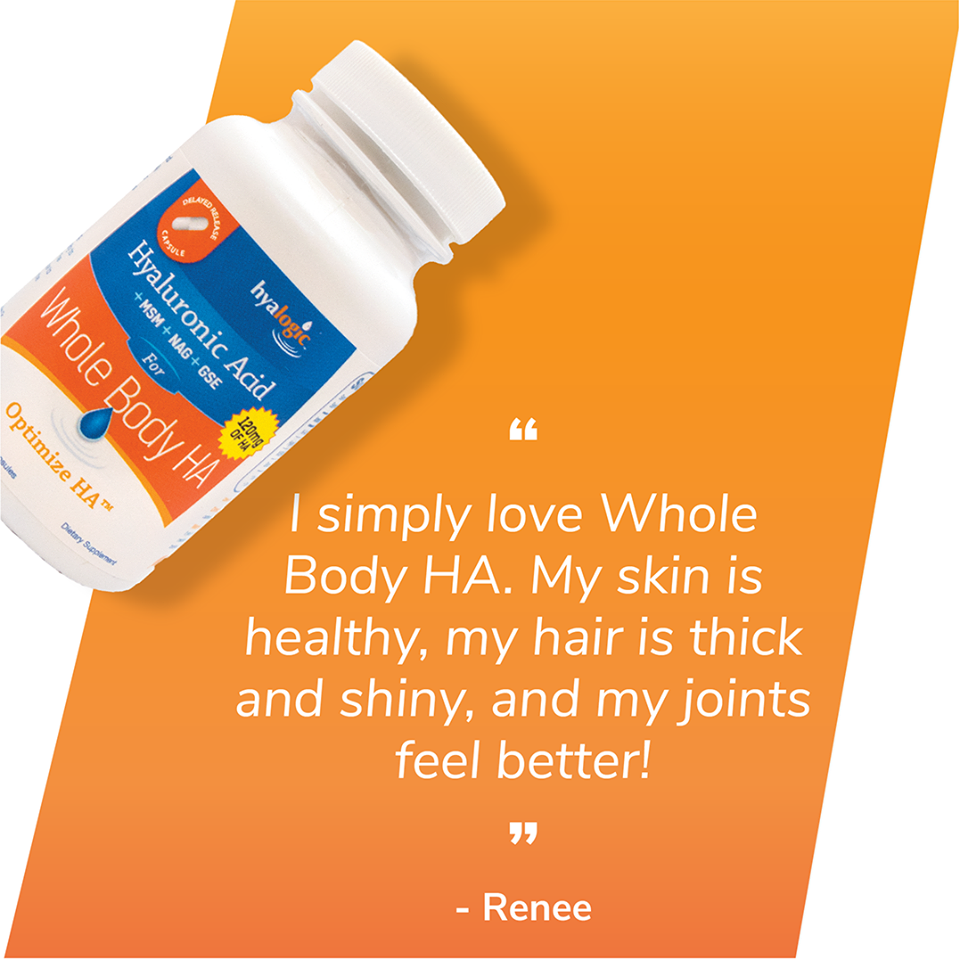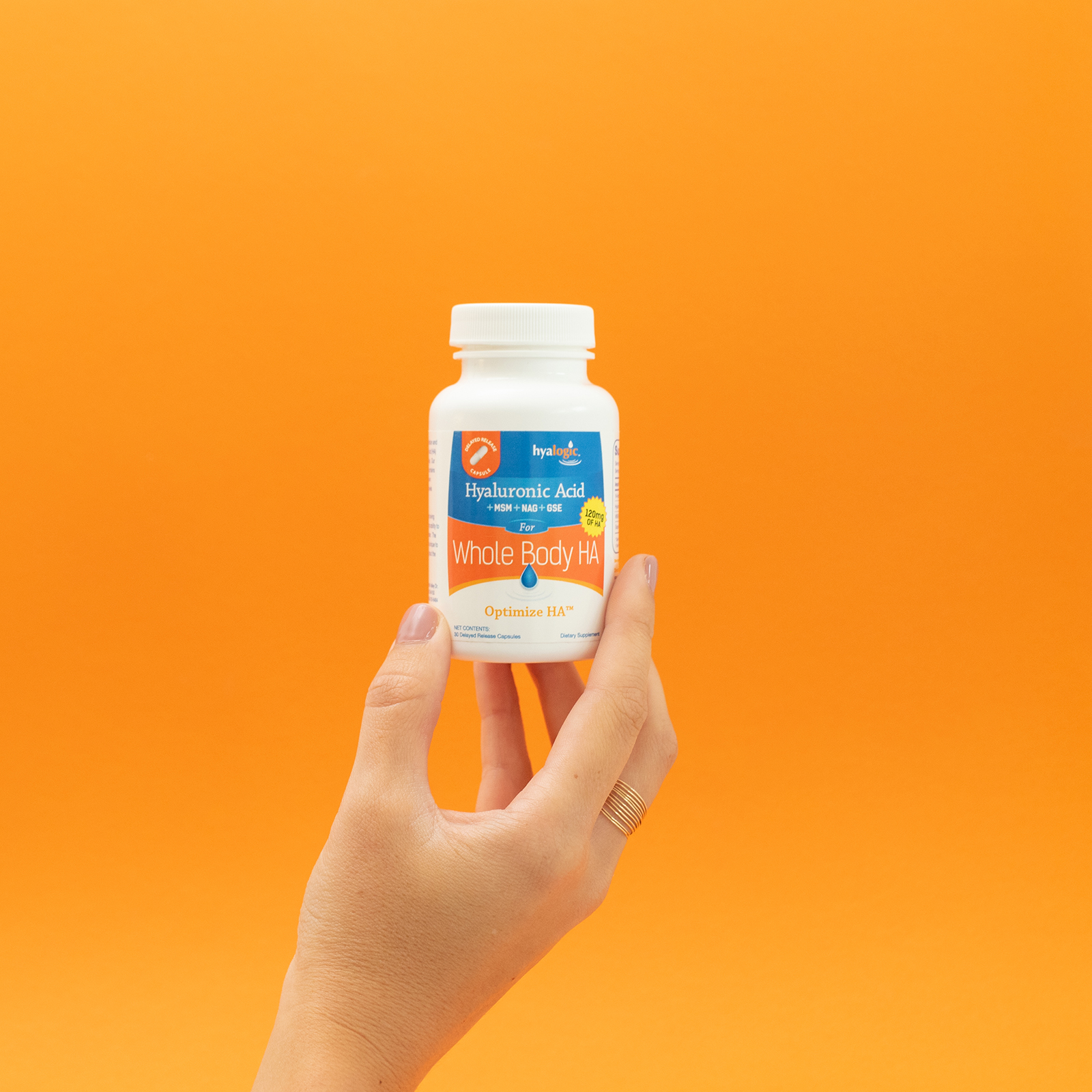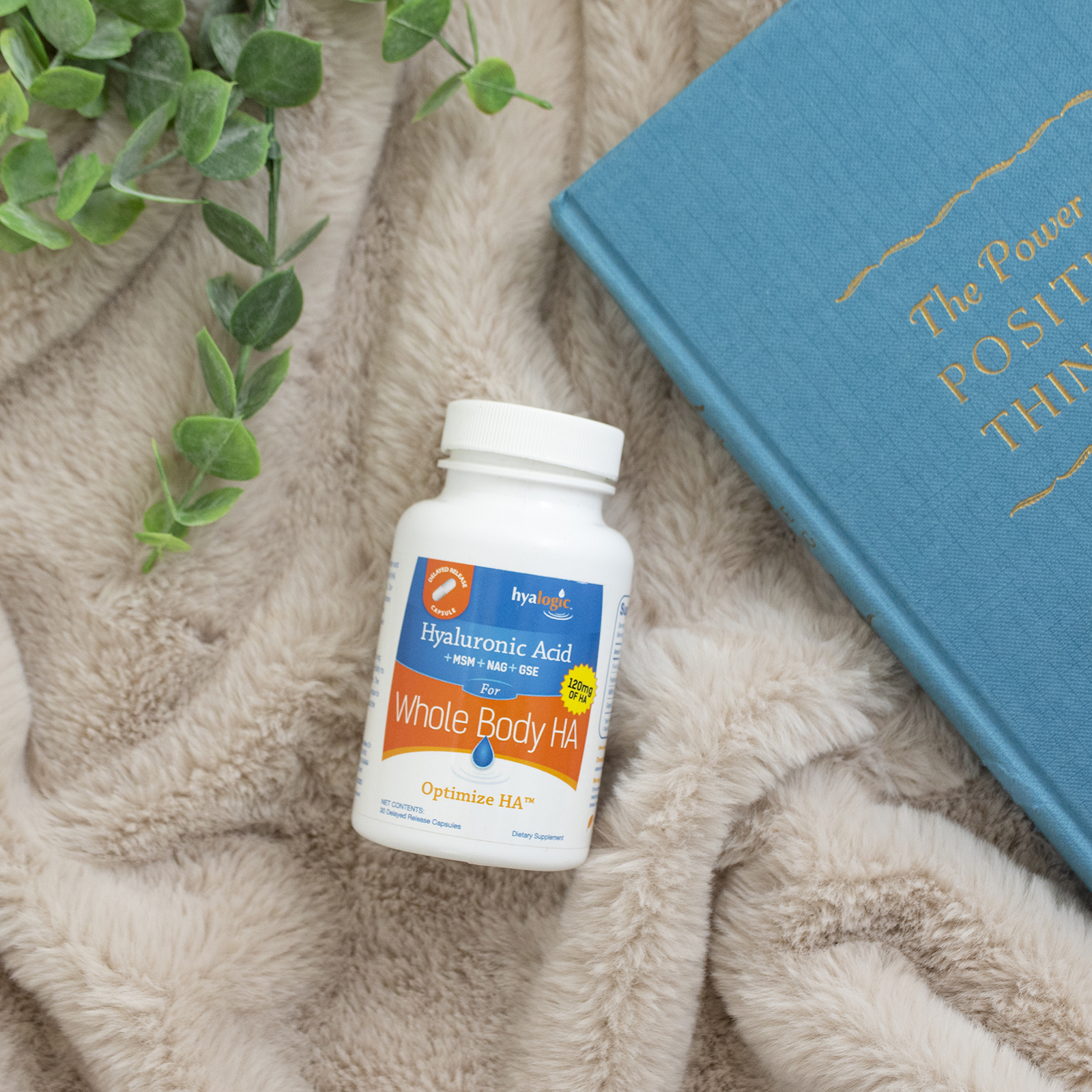 Optimize HA Capsule
Leave a Review
Hyalogic® is all about the Science of Hydration and how High Molecular Weight Hyaluronic Acid (HA) hydrates and replenishes your whole body.
Our vegan-friendly, gluten-free delayed-release Optimize HA capsules contains MSM, NAG and Grape Seed Extract known individually to help maintain proper HA levels throughout the body. 120 mg of Hyaluronic Acid per dose.
We believe in the shortest ingredient list possible. You don't need the entire periodic table to be effective, and we work tirelessly to include only the necessities.
Microcrystalline Cellulose, L-Leucine
Directions: As a dietary supplement, consume one (1) capsule once a day, preferably with food.
Replenish Your
Whole Body
Flexible joints, healthy skin and collagen for whole body hydration with natural Hyaluronic Acid. (30 capsules)
Some of Our
Customer Favorites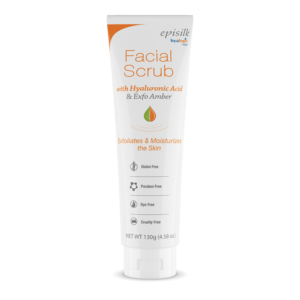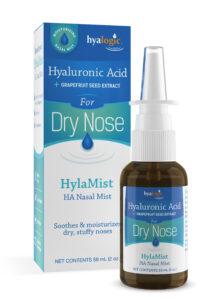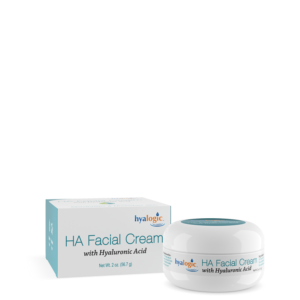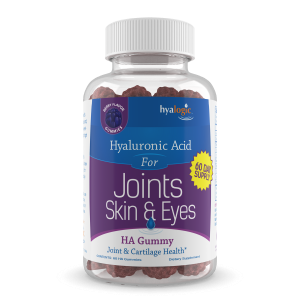 I believe that Optimize HA has the right mix of ingredients to lubricate my joints, and the delayed-release consistently keeps the HA in my system. The capsule is very convenient to use; there is nothing to measure. I have used HA in all its delivery methods for 4 years now, and I am able to keep up with my active border collie while remaining pain free with adequately lubricated joints. I am very thankful for Hyalogic and their wonderful products! I highly recommend this product!! I would not be without HA and use it every day for "whole body" health. Love this product! Helps my overall health I have been taking this for about a year. I continue to reorder because I have stopped feeling discomfort when I wake up. I think it has really helped my joints. Love this ? Benefits my whole body! Helps greatly with my dry skin. I take it everyday. Great product, I have 2 people I buy this for. Excellent. I've been taking this for 3 days now and already I've noticed my lips appear fuller, the lines around my mouth are less defined and my skin glows. I feel like I look a bit younger, like I used to look and looking forward to the benefits to my hair and knees. I am 54 and a runner. Amazing product. Bought for my mom and she feels benefit! I simply love the Whole Body HA because it is the easiest way to get my HA. My skin is healthy, my hair is thick and shiny and my joints feel great - even after I go for a 5 mile run! I highly recommend this supplement.
Stay Hydrated
Latest Tips
When Columbia University scientists Karl Meyer and John Palmer first discovered hyaluronic acid (HA) in 1934, they could scarcely have... Healthy, youthful looking hair relies on ample hydration, both in the hair itself and in the scalp where the hair... Ageless beauty has long been the Holy Grail of the cosmetics industry. Just a quick glance online reveals the abundance...