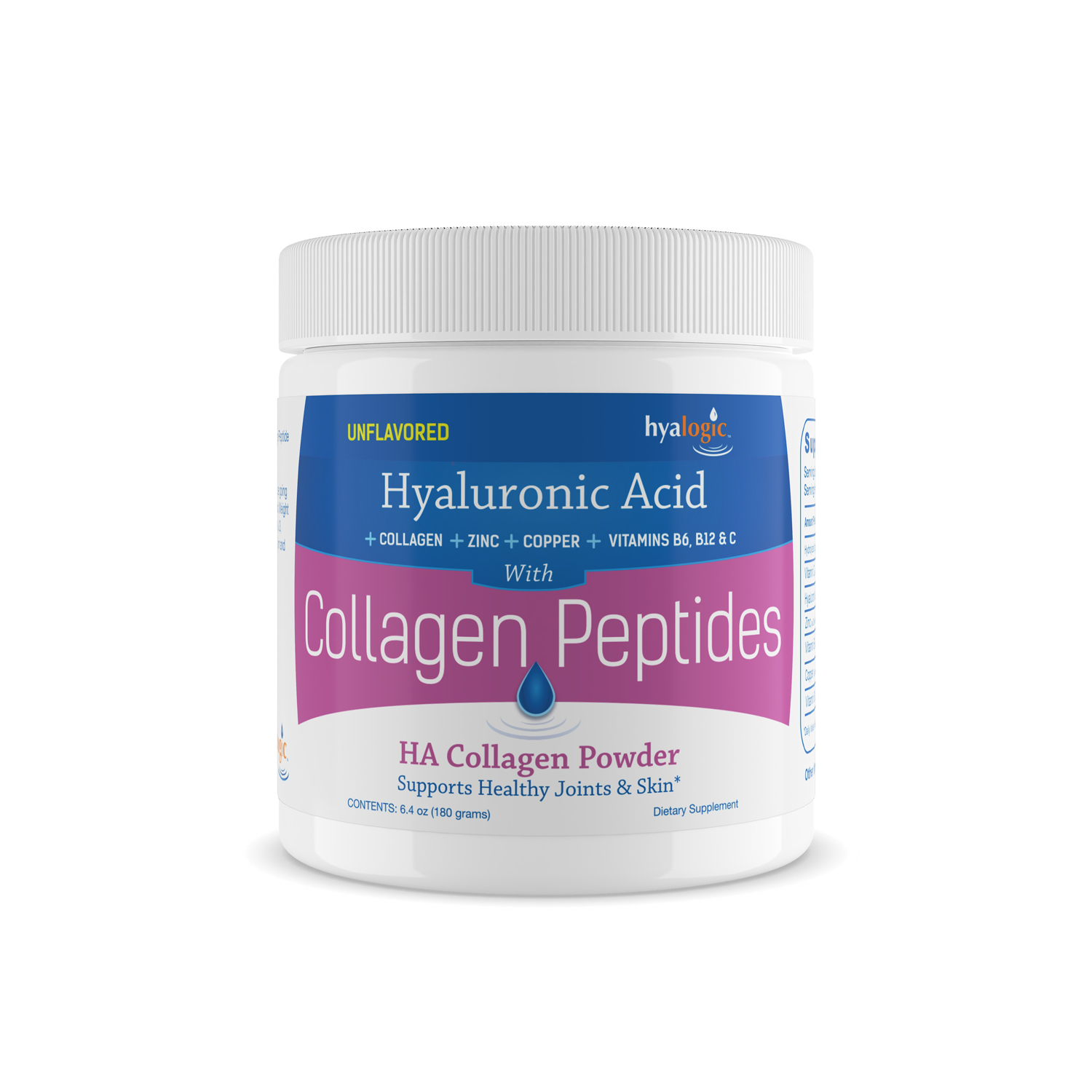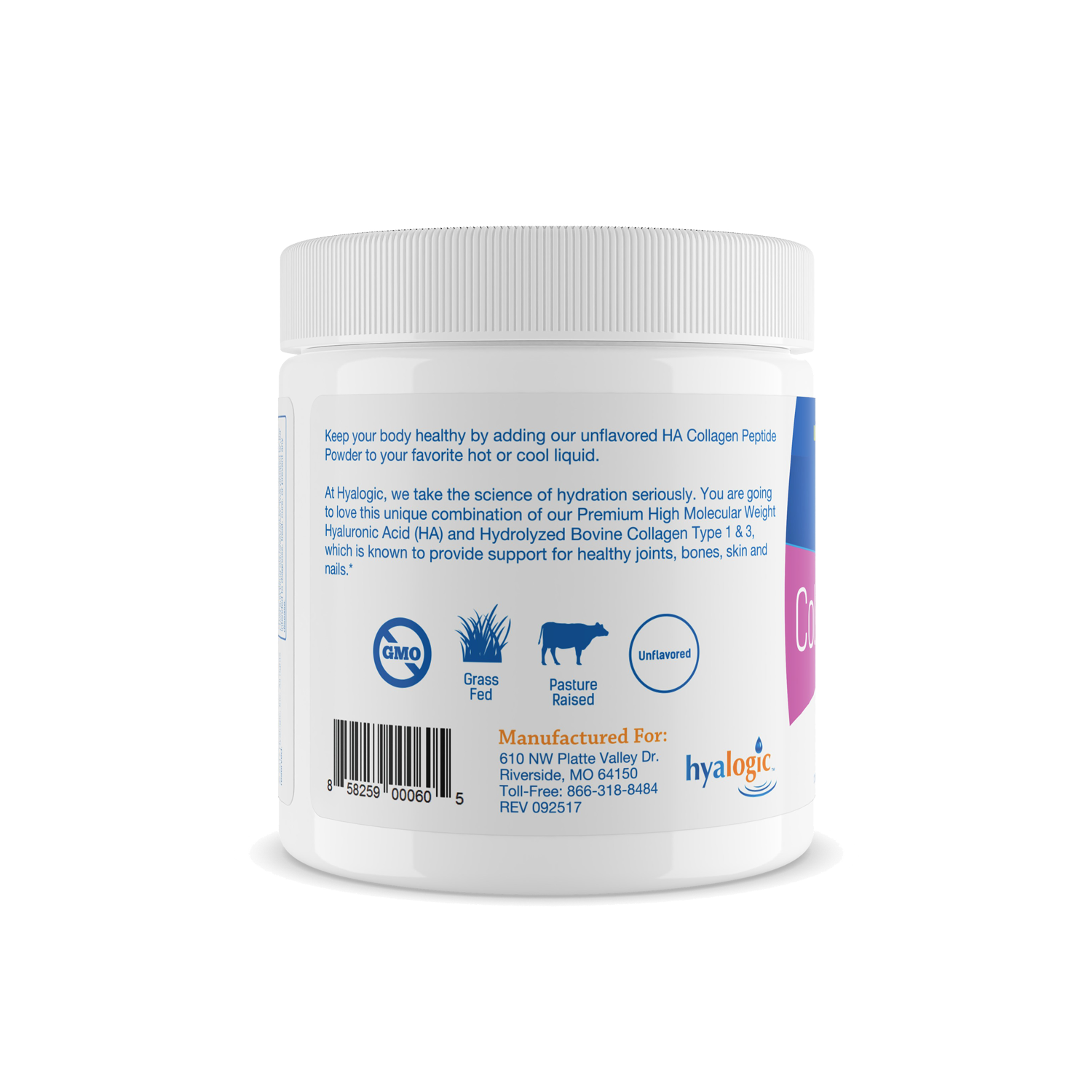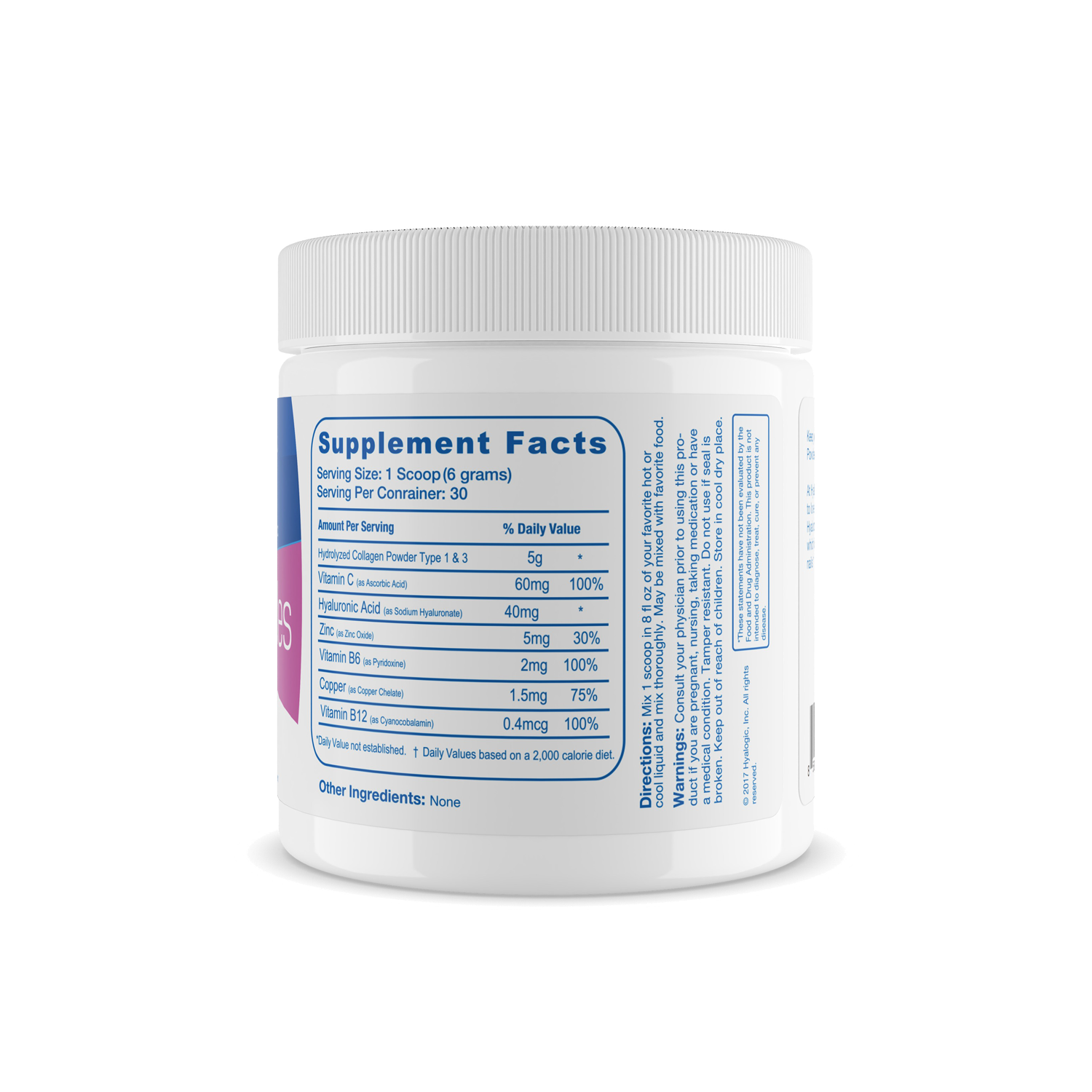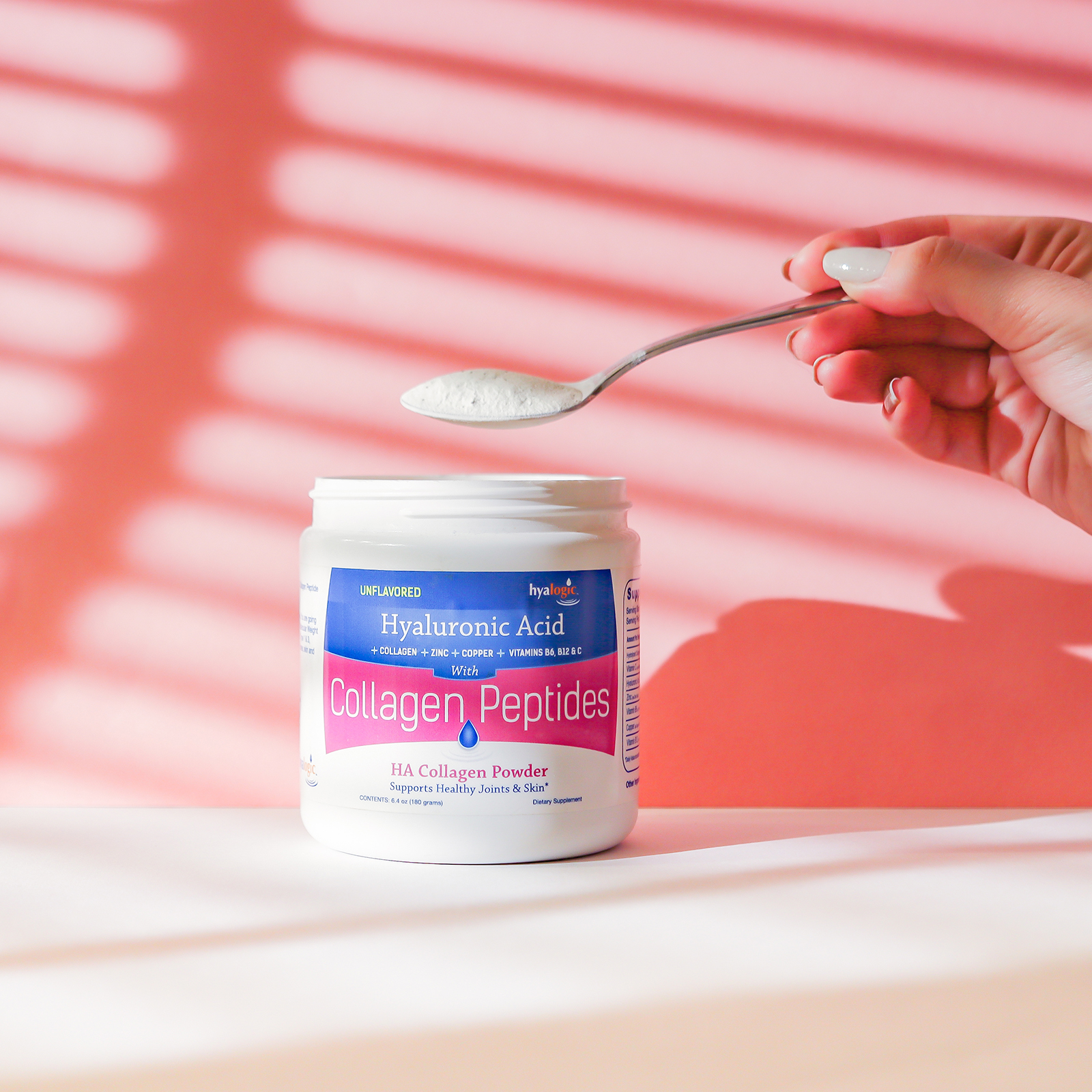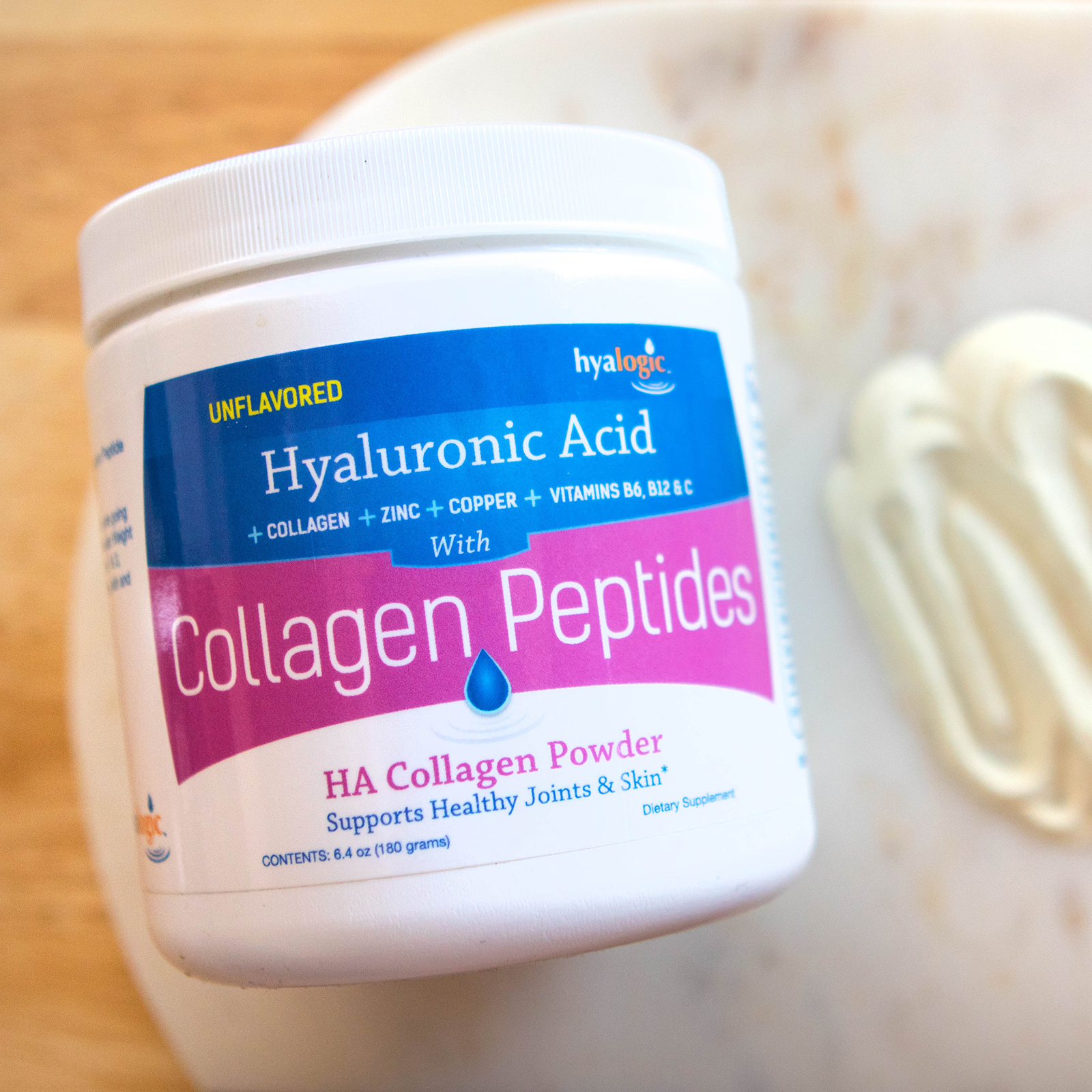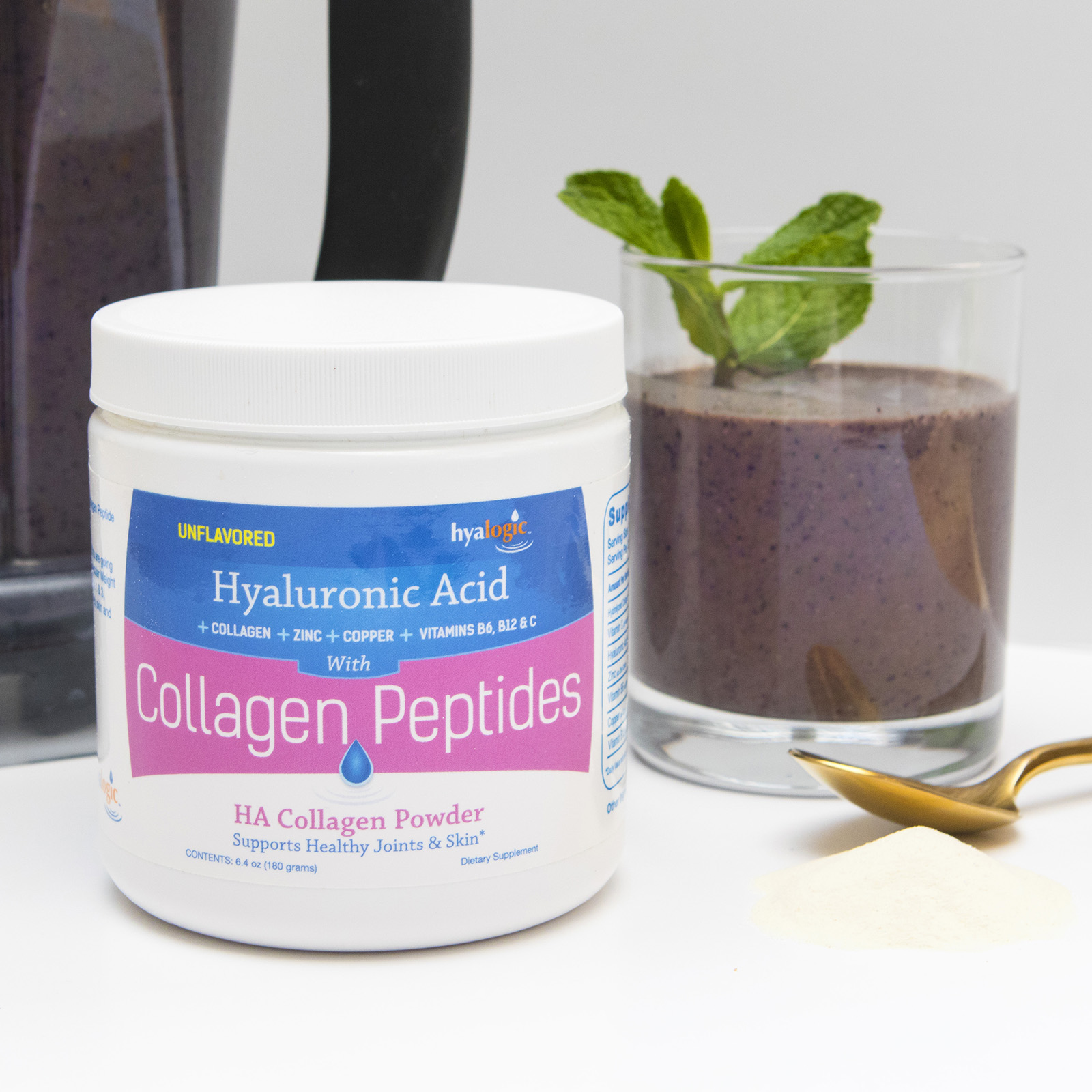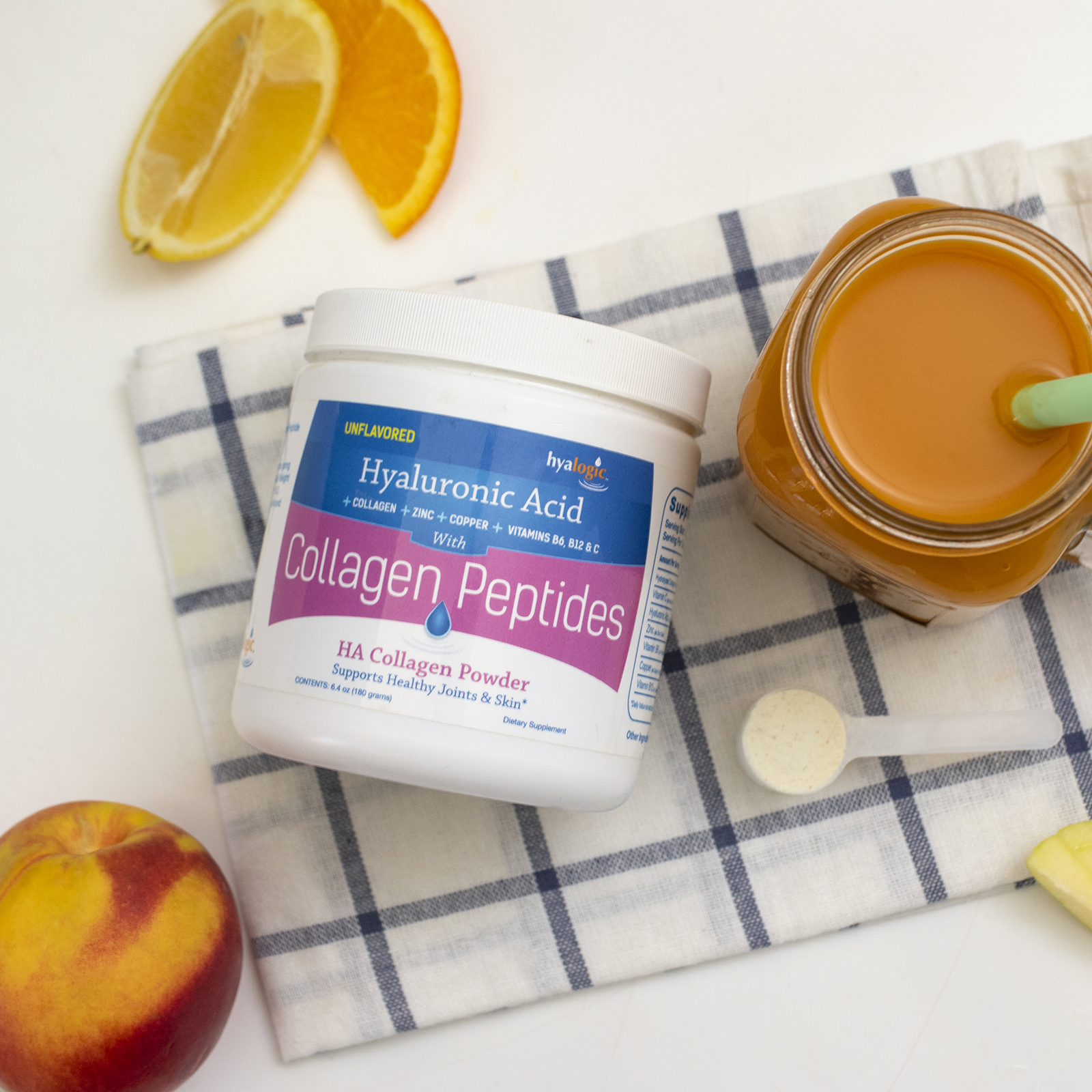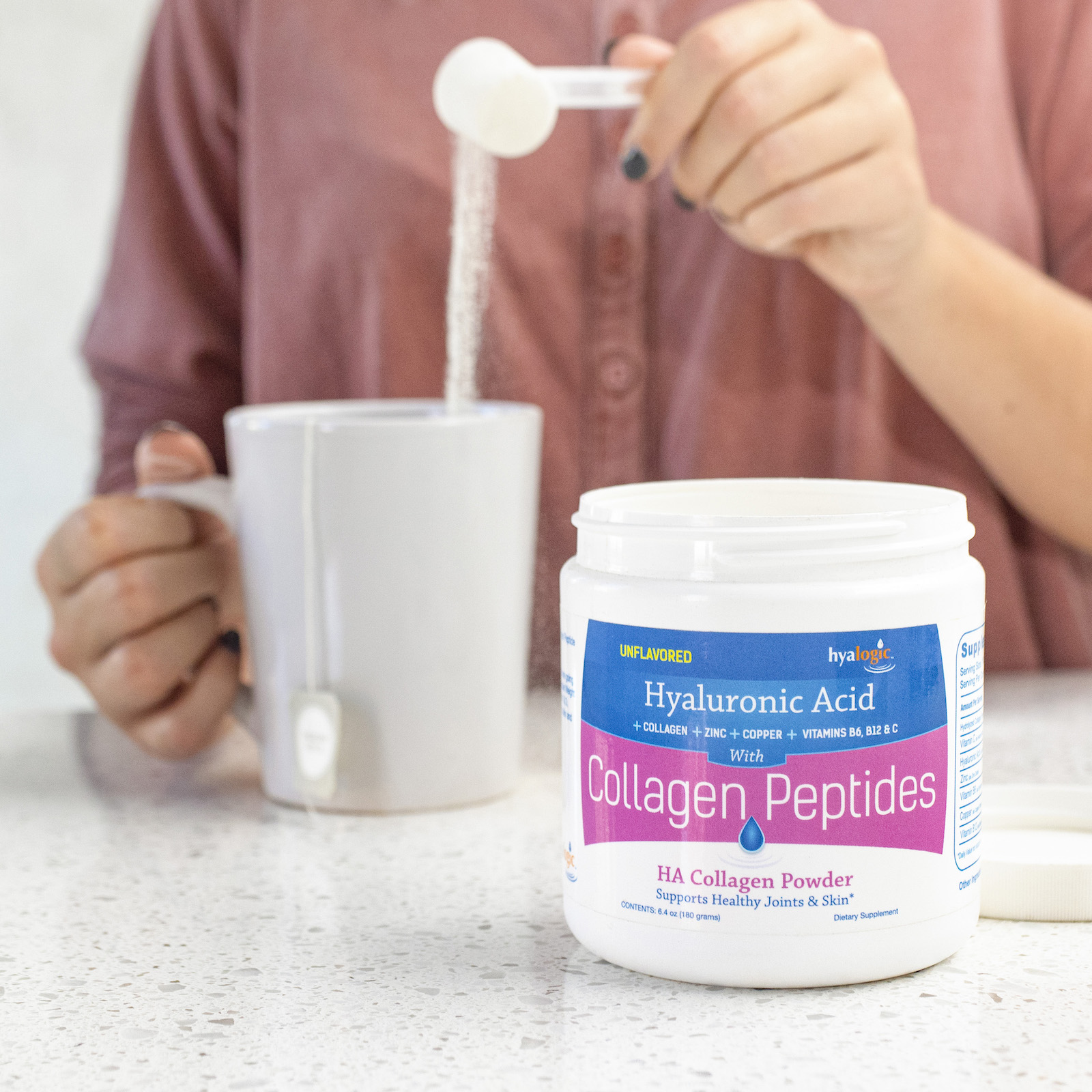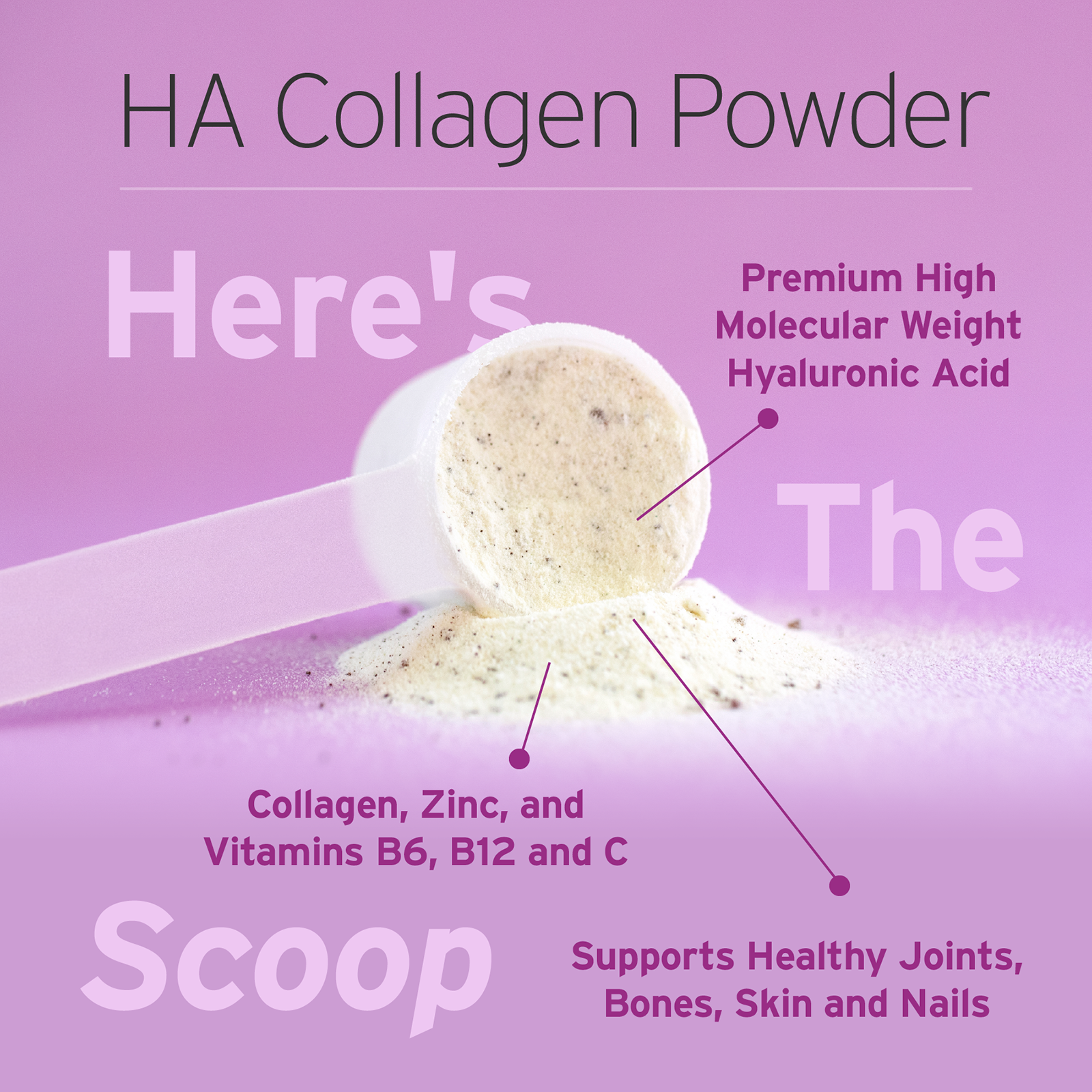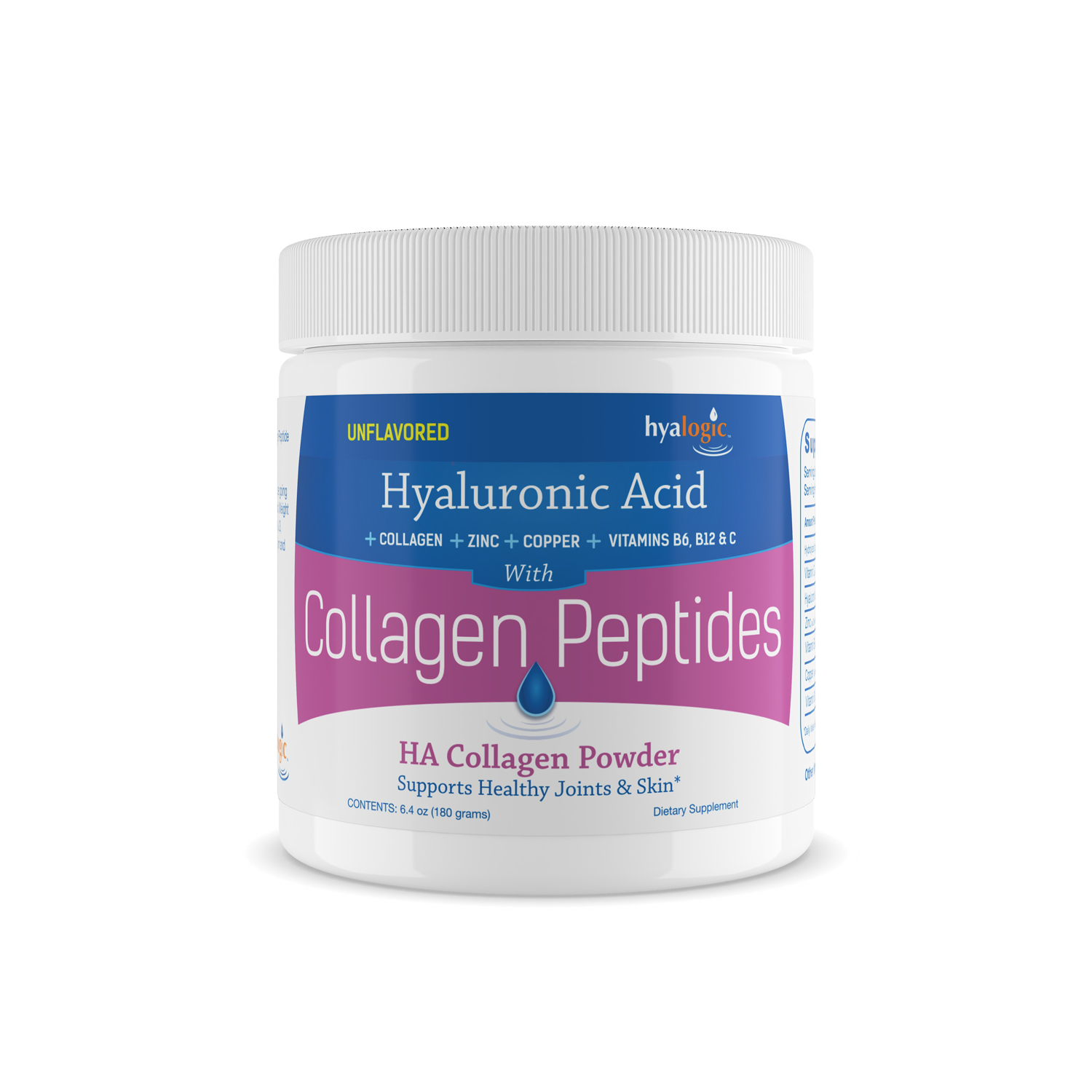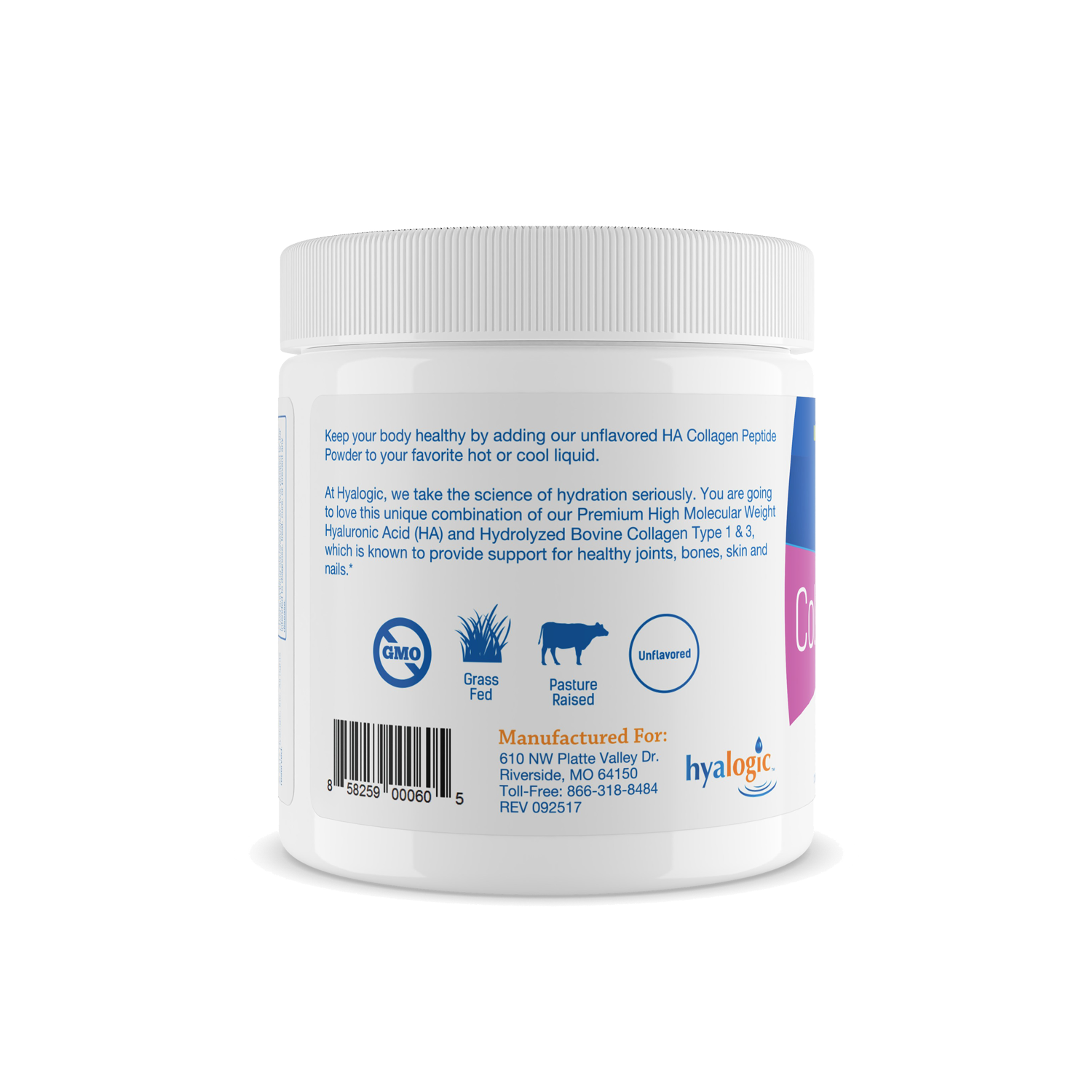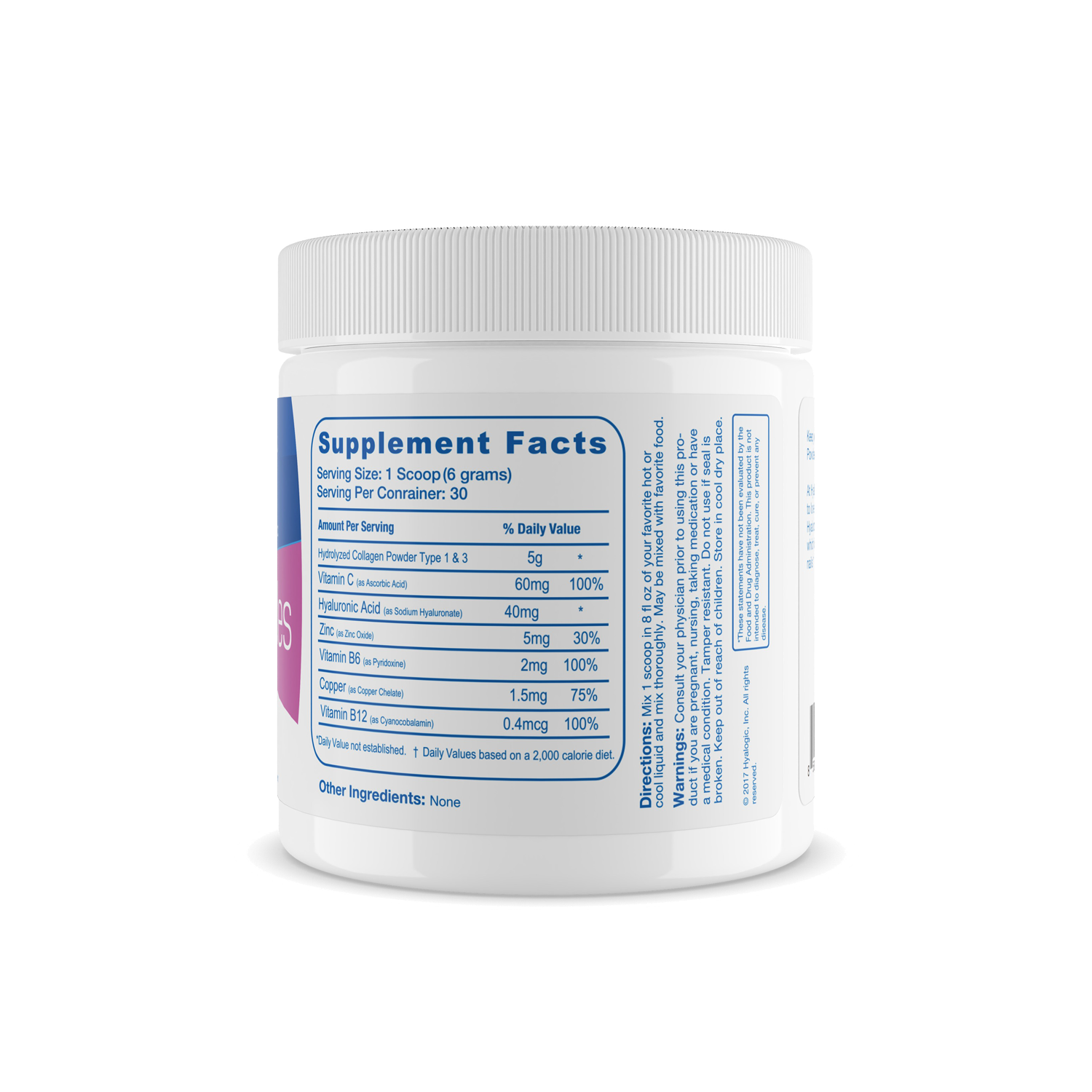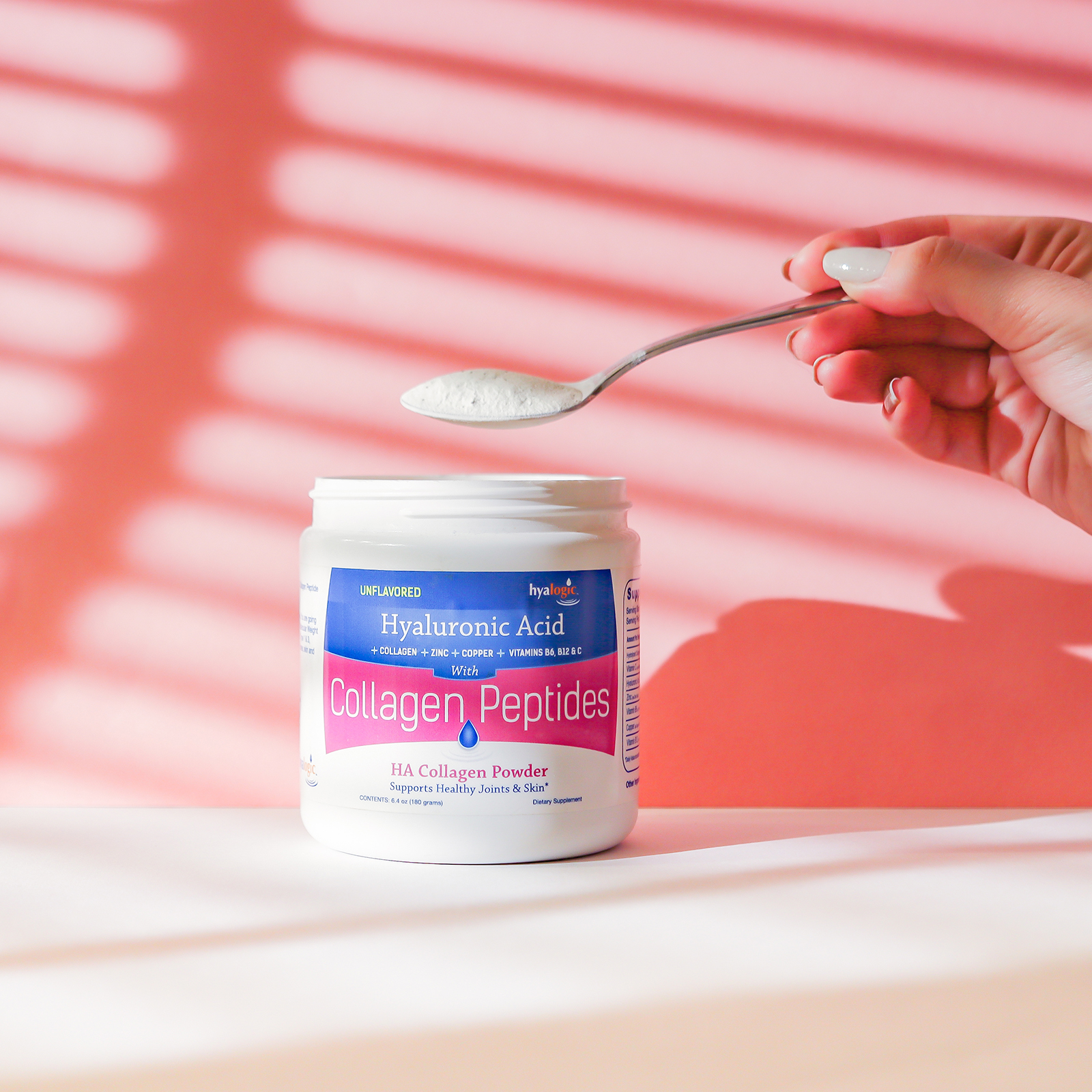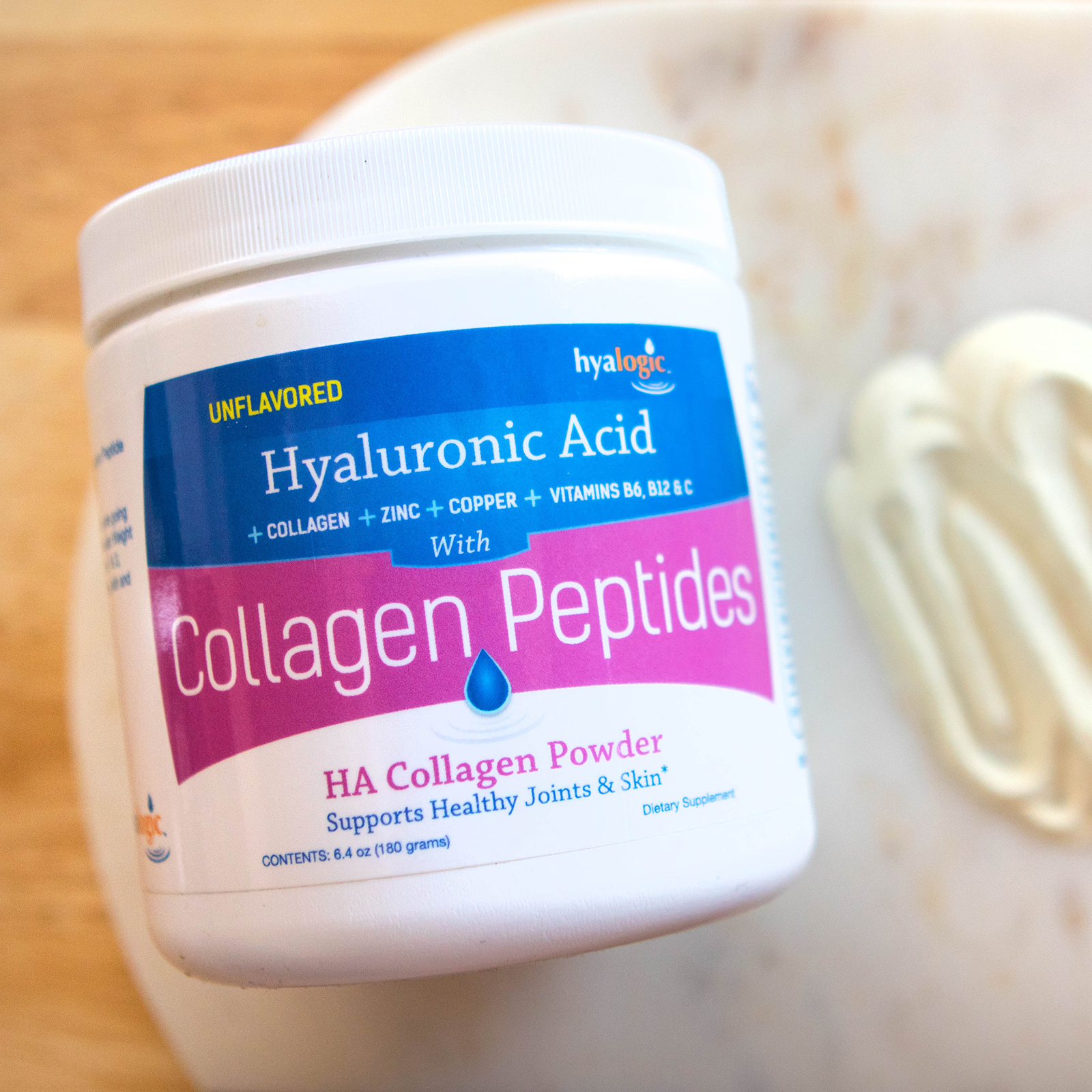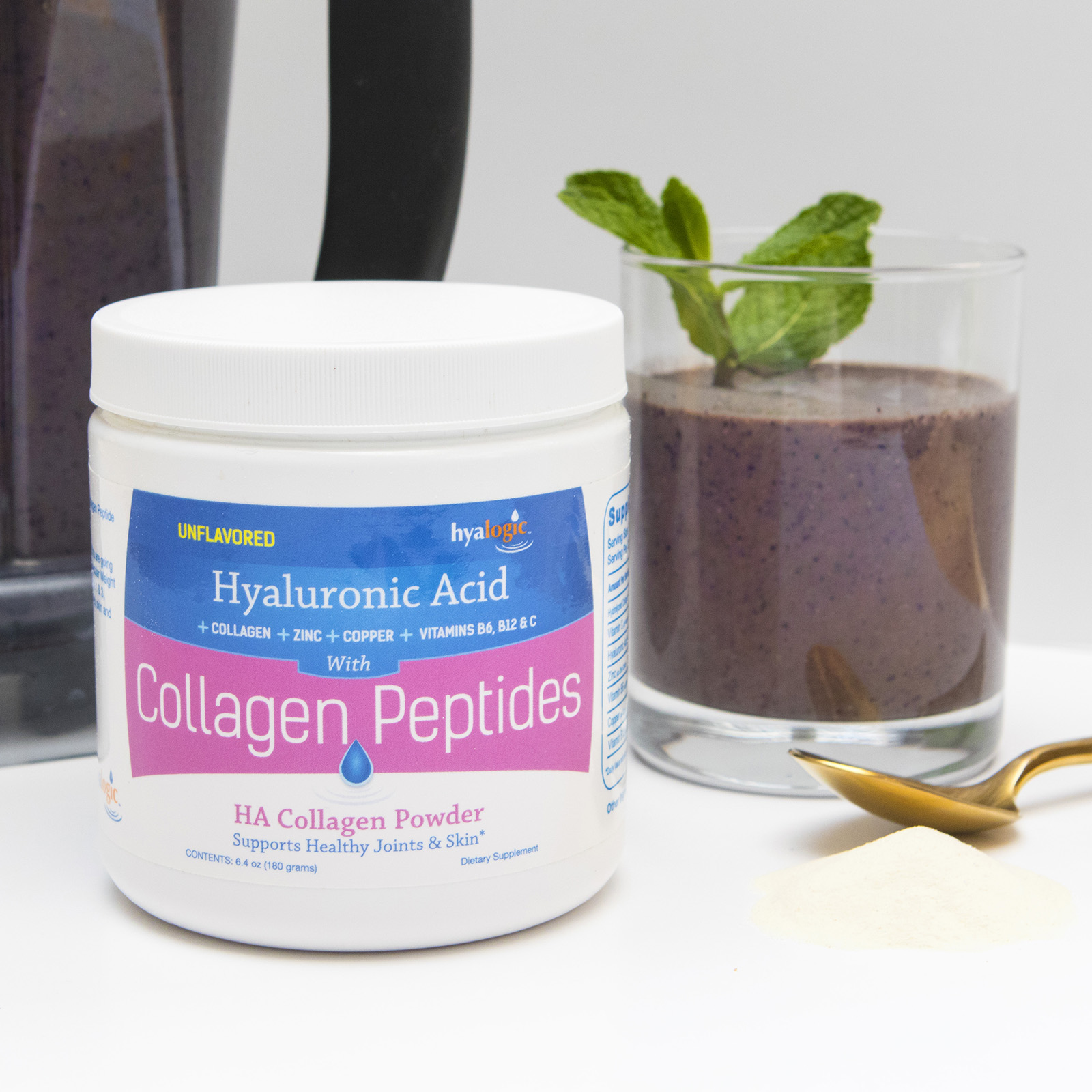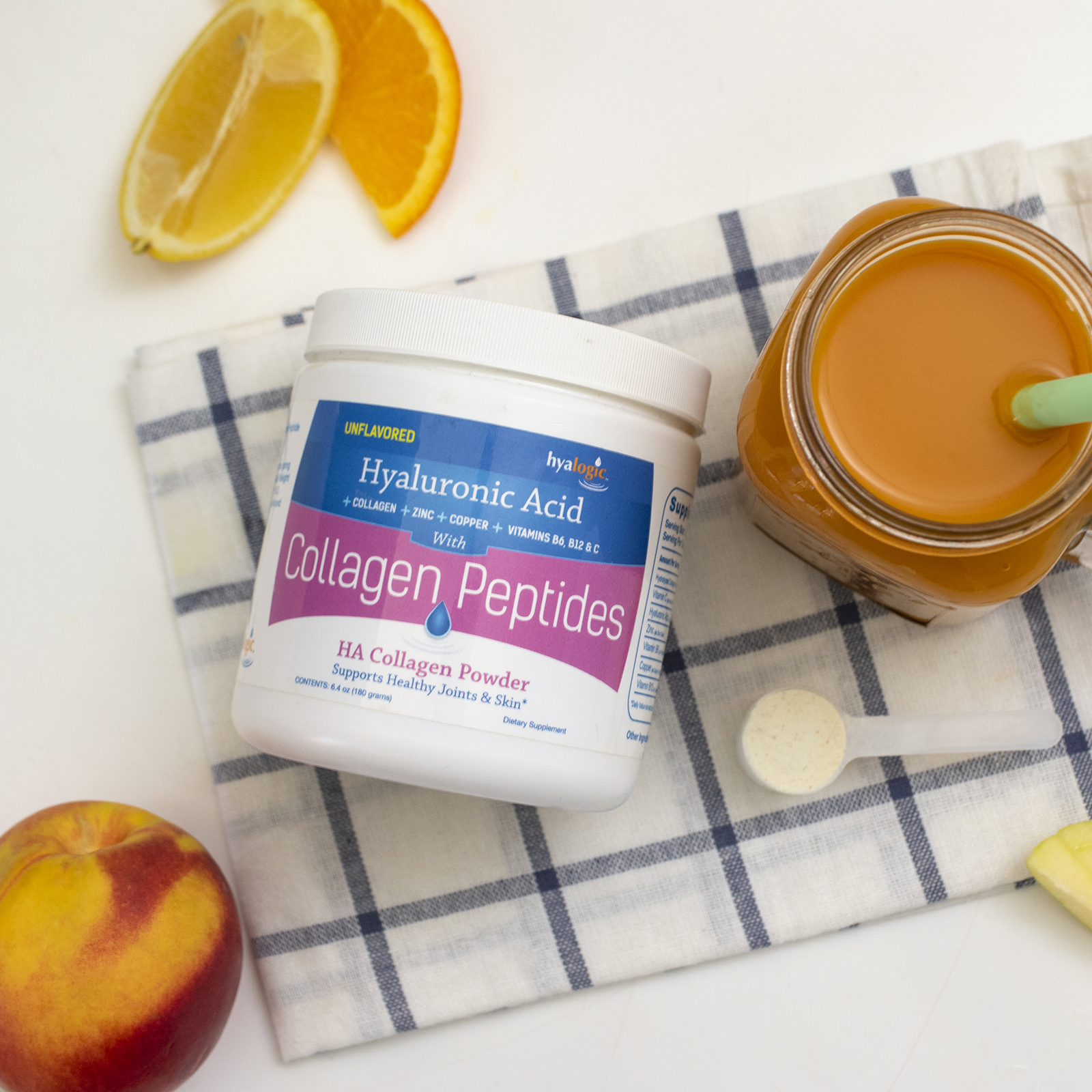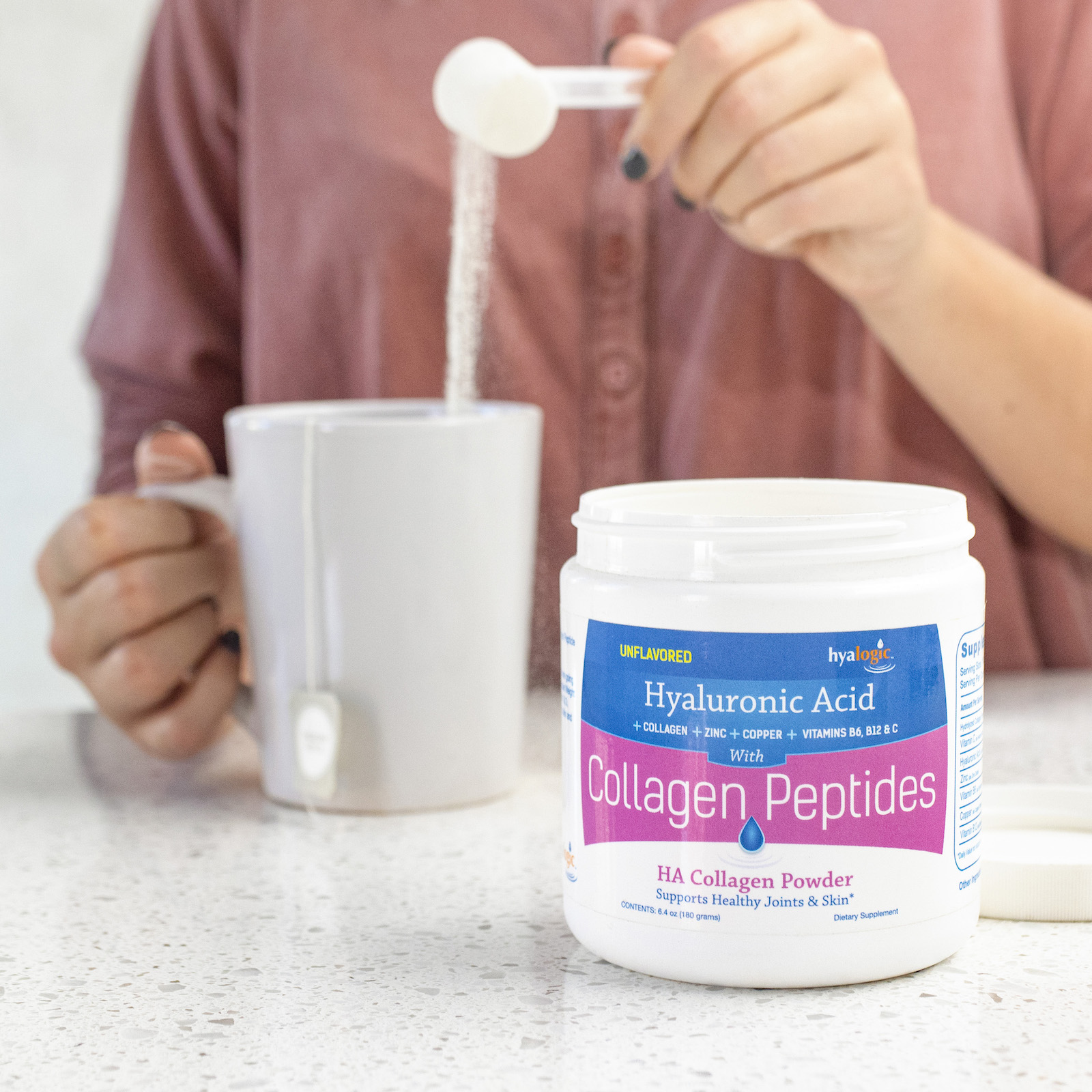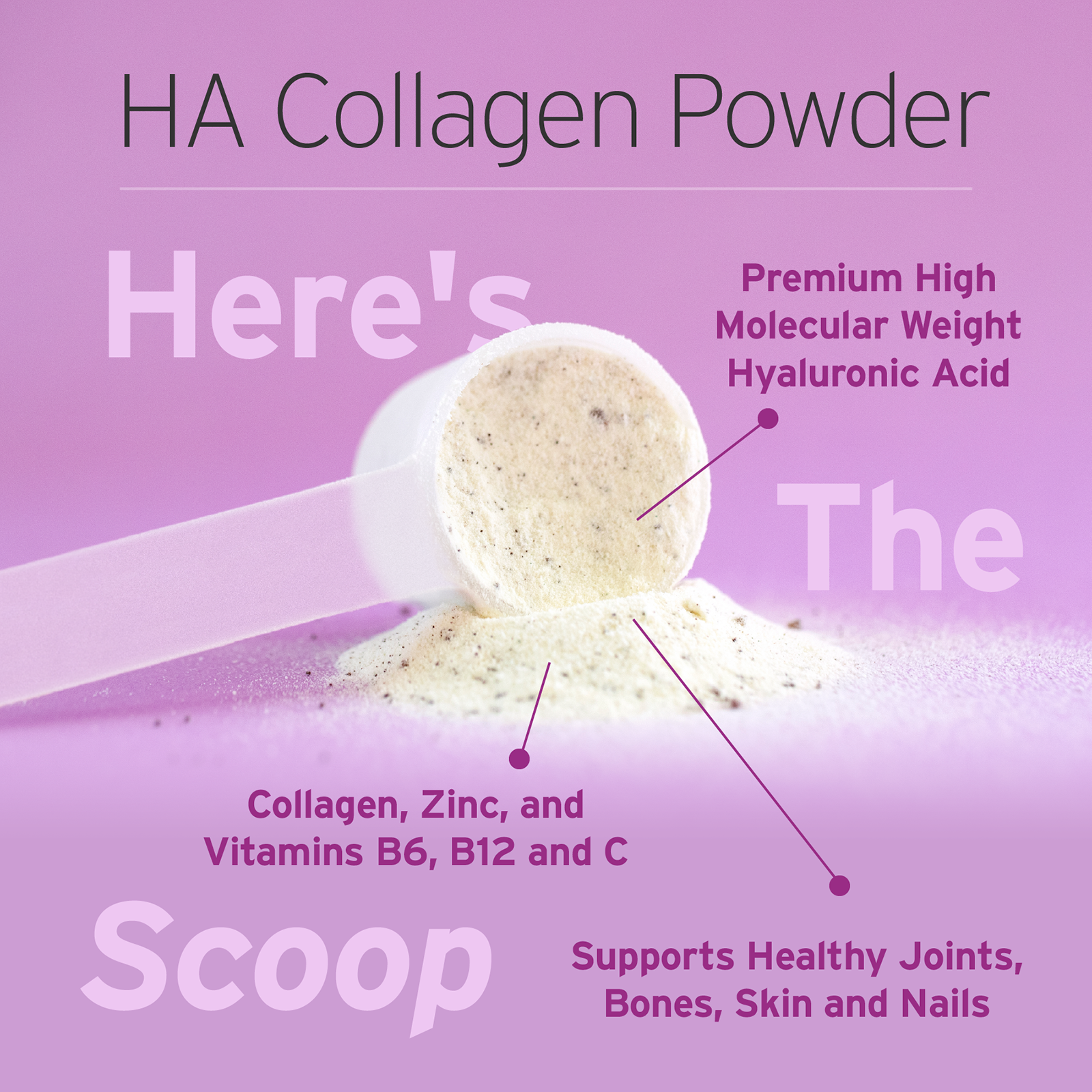 Collagen Peptides Powder
Leave a Review
Keep your body healthy by adding Hyalogic® unflavored HA Collagen Peptide Powder to your favorite hot or cool liquid.
At Hyalogic®, we take the science of hydration seriously. You are going to love this unique combination of our Premium High Molecular Weight Hyaluronic Acid (HA) and Hydrolyzed Bovine Collagen Type 1 & 3, which is known to provide benefits for healthy joints, bones, skin and nails.†
Non-GMO, Grass-Fed, Unflavored and Pasture Raised Bovine Type 1 & 3.
We believe in the shortest ingredient list possible. You don't need the entire periodic table to be effective, and we work tirelessly to include only the necessities.
None
Directions: Mix 1 scoop in 8 fl oz of your favorite hot or cool liquid and mix thoroughly. May also be mixed or sprinkled on your favorite foods.
Consult your physician prior to using this pro­duct if you are pregnant, nursing, taking medication, or have a medical condition. Tamper-resistant. Do not use if seal is broken. Keep out of reach of children. Store in a cool dry place.
Show your body some love and indulge daily by adding our unflavored HA Collagen Peptide Powder to your favorite hot or cool liquid.
Benefits for your joints, bones, skin and nails.
Some of Our
Customer Favorites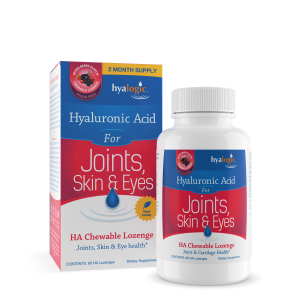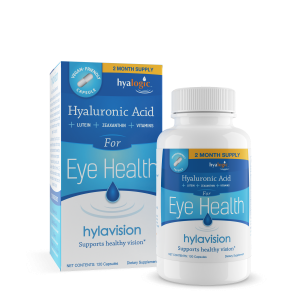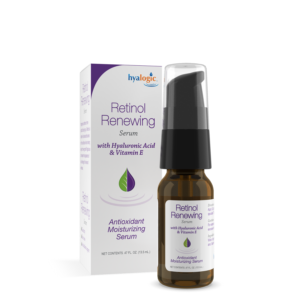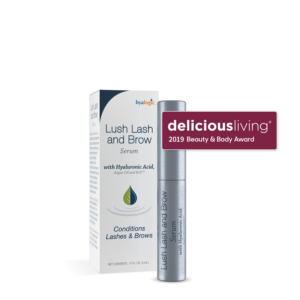 I love adding this to my smoothies! It's helping to make my hair stronger and skin healthier. The powder is easy to use and easy to stick to a routine of taking it. I absolutely love this collagen powder, I noticed results in my skin and energy almost immediately, I love that this has no taste because I can add it to my coffee or any beverage and have the desired benefits without a nasty taste or aftertaste. I would highly recommend this! I love how easy it is to mix it in with a drink of your choice and the fact it doesn't change the taste your drinking by adding it to it. I have been looking for a product to help my hair skin nails and joints after pregnancy. I have been using it for about 2 weeks and I feel the difference in all of the above. My hair, getting back to normal, my skin, super soft and less wrinkle appearance. My joints don't cause issues like they were previously either. What else is good is the flavor and texture is like nothing. I have been able to easily add this to my AM drinks (hot or cold) and I don't know its there. if you are looking for similar results its definitely worth it. I've heard great things about collagen for skin, joints, hair and nails so I gave this powder a try and I love it! I add a scoop into my smoothie each morning. Since adding this into my daily smoothie, I've noticed my nails are stronger with less peeling/breaking. 10/10 would recommend! I'm a huge believer in collagen and LOVE that this is non-GMO and grass fed (what I have been looking for). And the fact there is 40mg hyaluronic acid in each serving is a huge bonus. I use this every day and my skin feels smoother and firmer. I love it and recommend this to anyone looking for collagen. I use this product every day in my smoothie. I love that I get 2 for 1 collagen and ha at the same time. It has no real taste and therefore goes great in my smoothie. It is definitely part of my daily routine. I love mixing this in my hot cocoa at night! It makes my skin and hair feel amazing. Love this new night routine of mine!
Stay Hydrated
Latest Tips
When Columbia University scientists Karl Meyer and John Palmer first discovered hyaluronic acid (HA) in 1934, they could scarcely have... Healthy, youthful looking hair relies on ample hydration, both in the hair itself and in the scalp where the hair... Ageless beauty has long been the Holy Grail of the cosmetics industry. Just a quick glance online reveals the abundance...