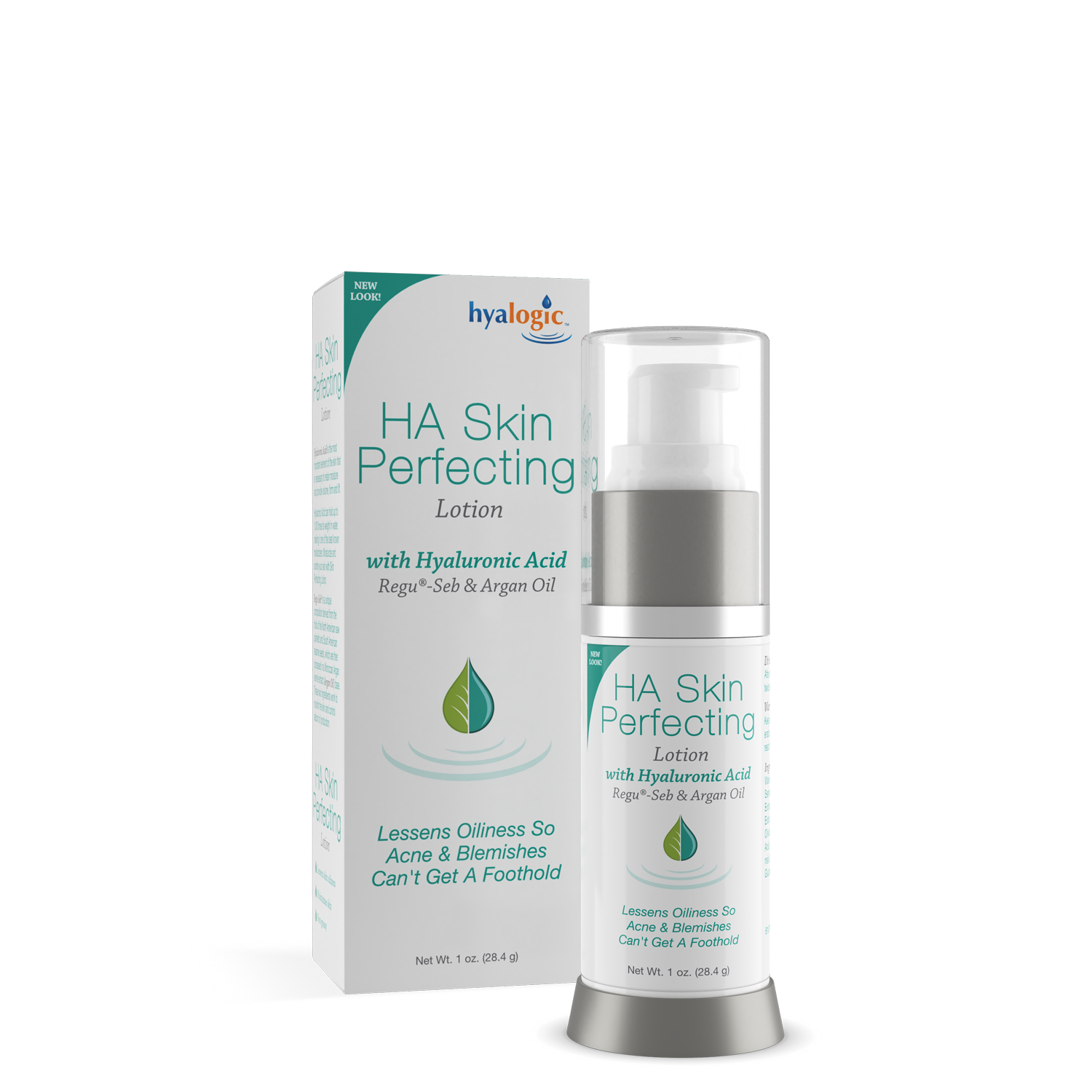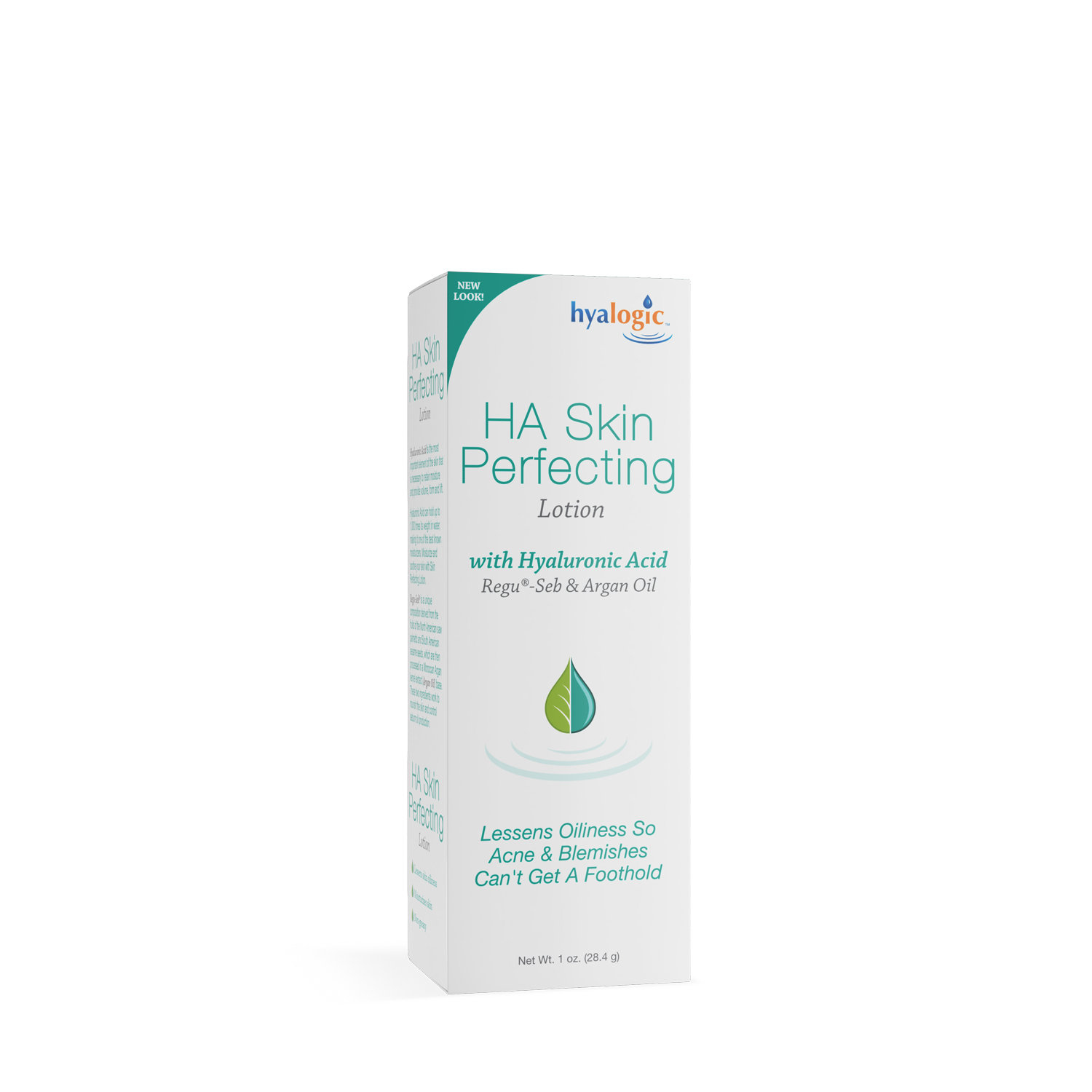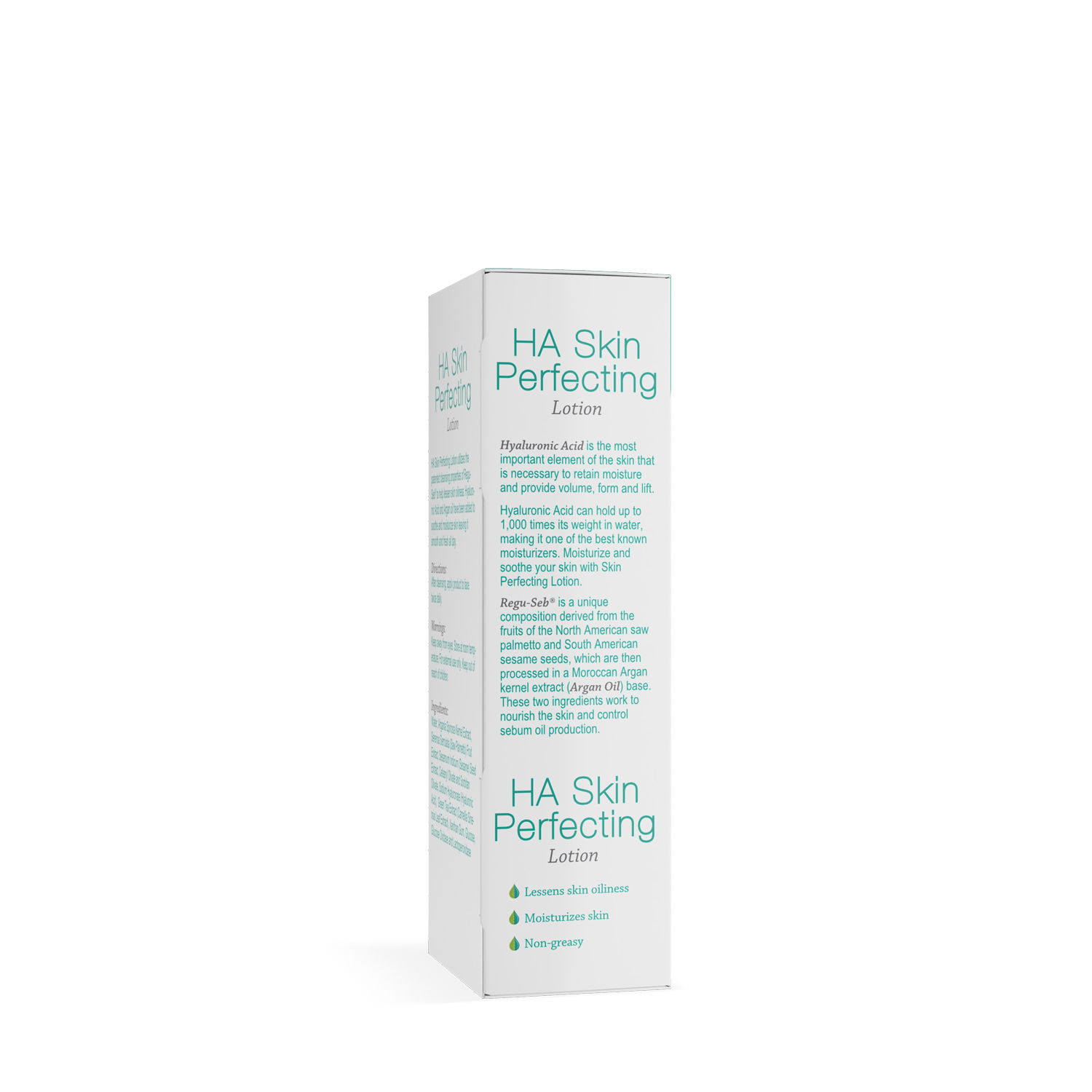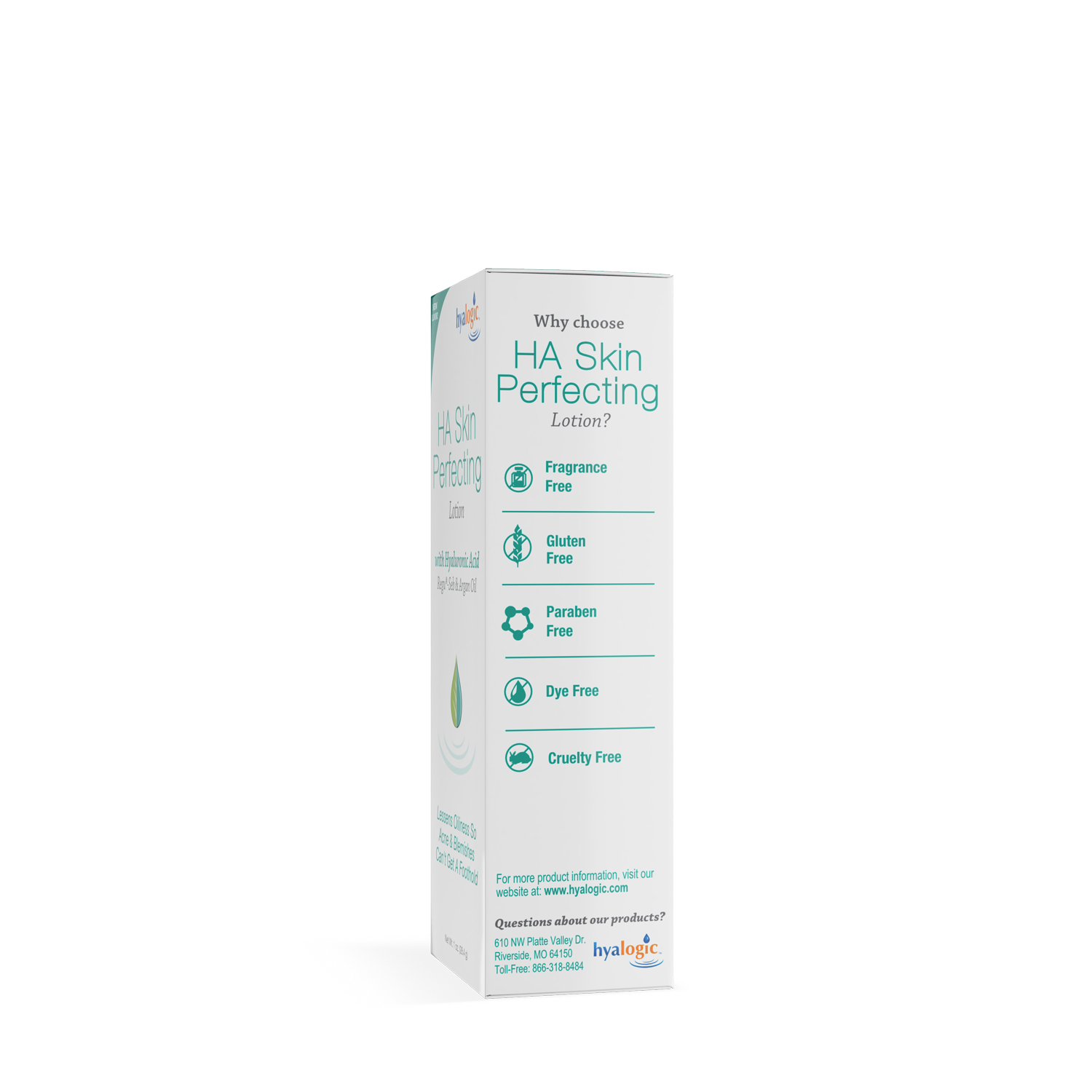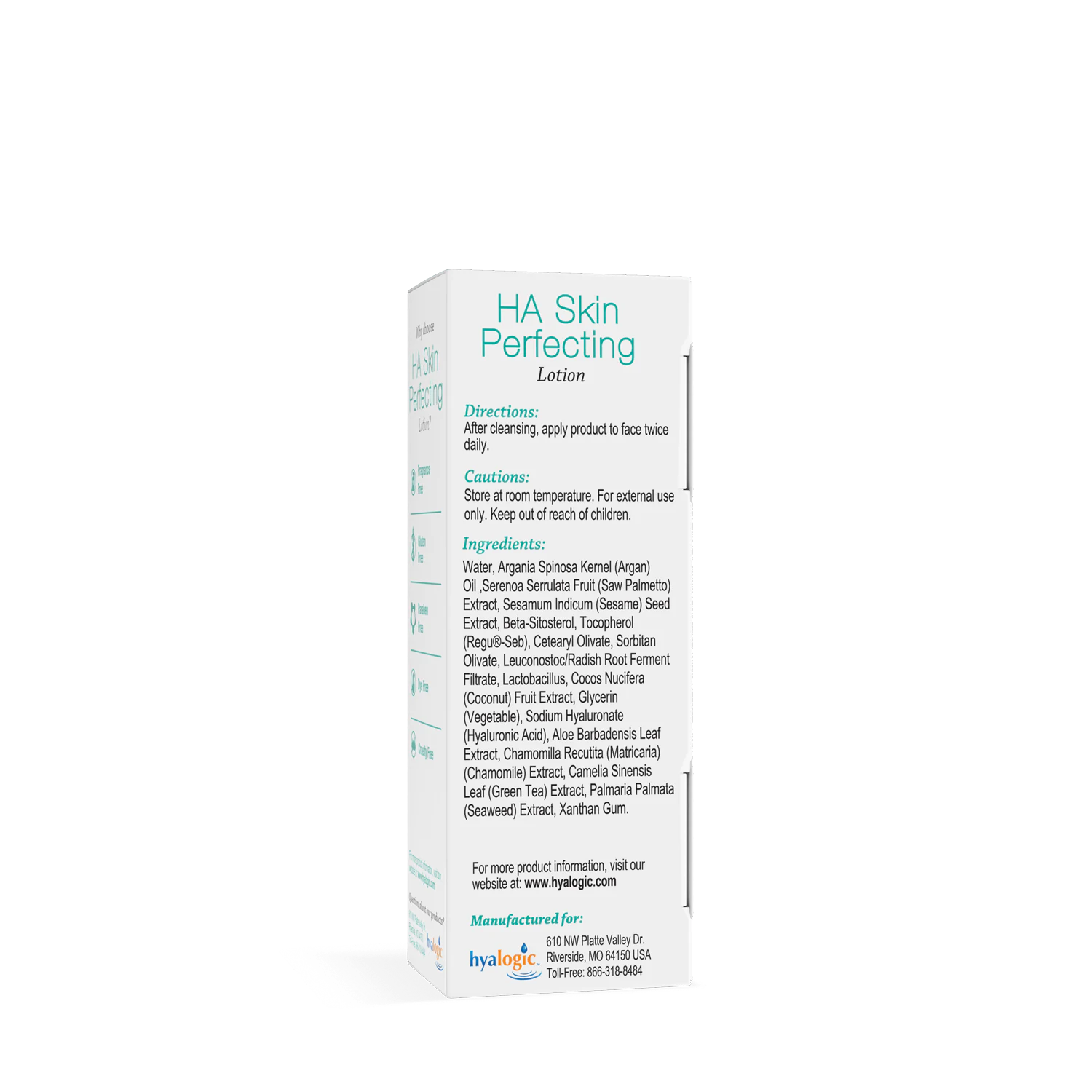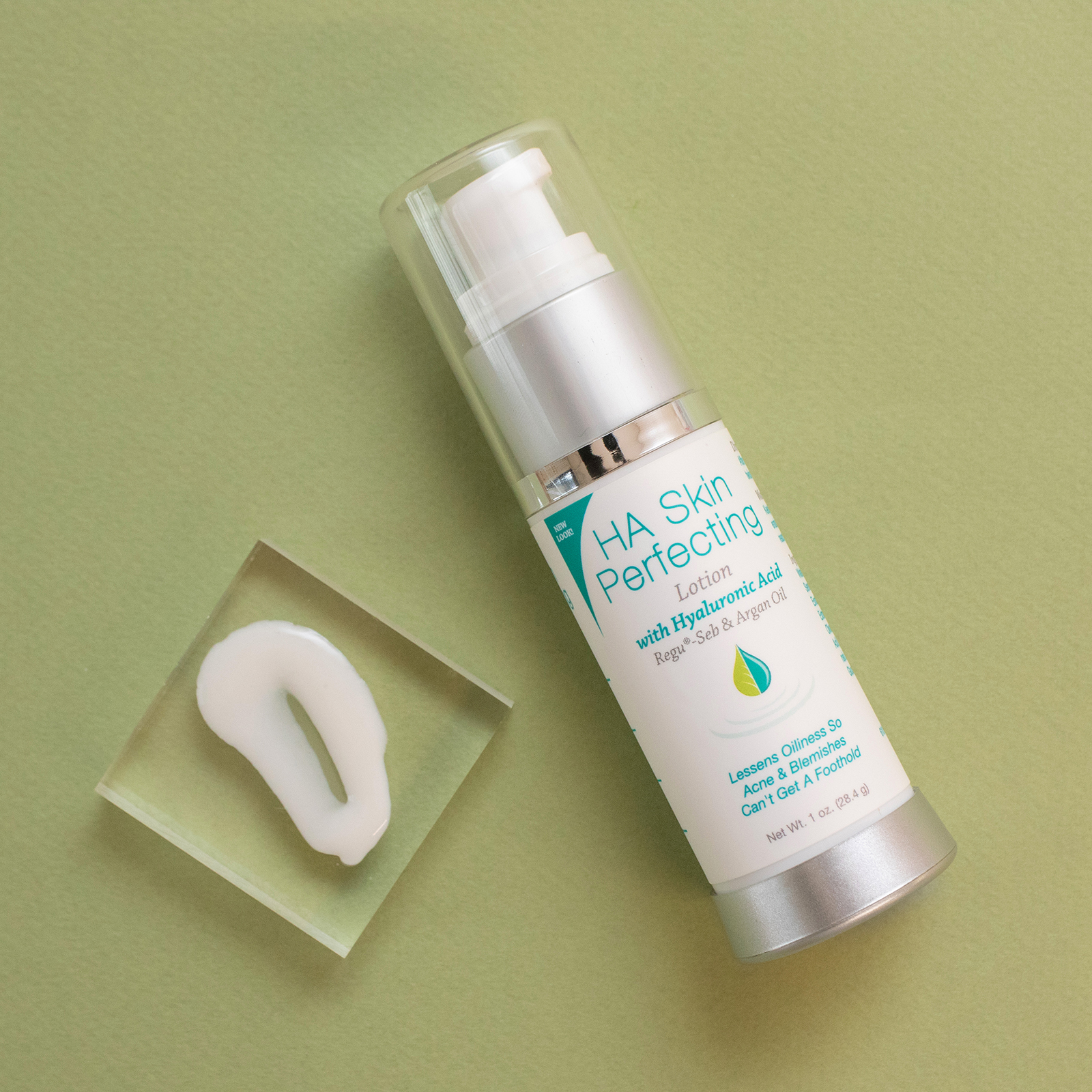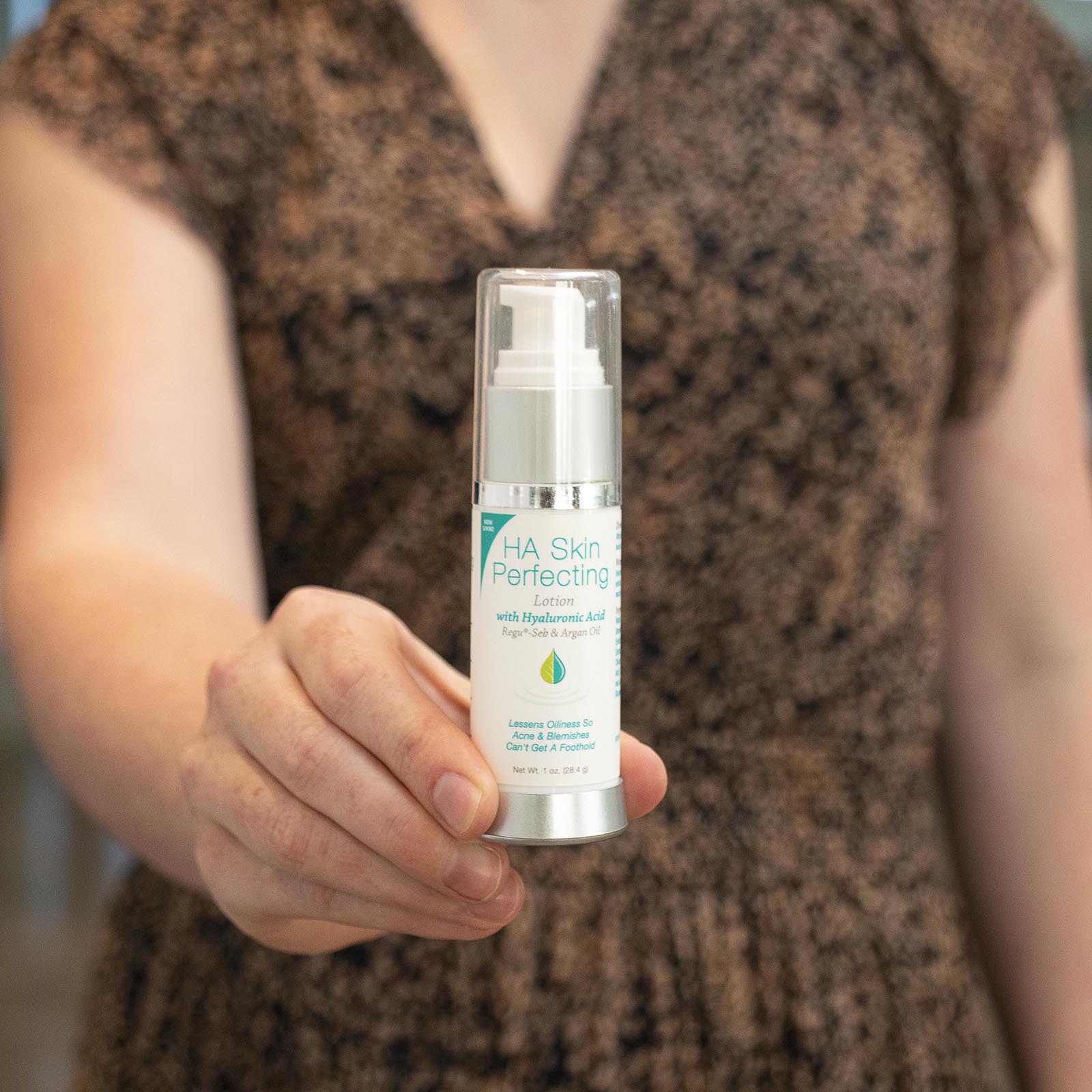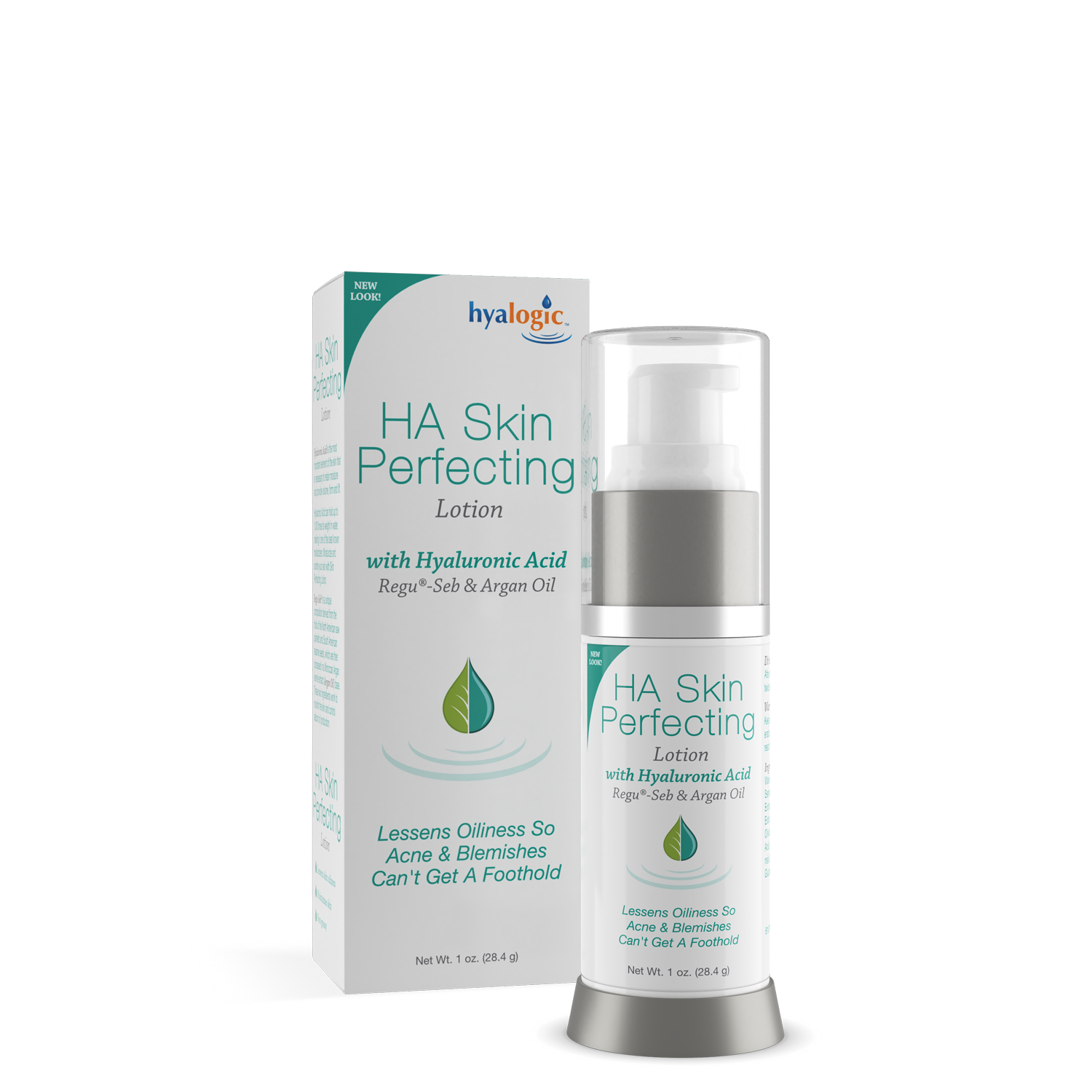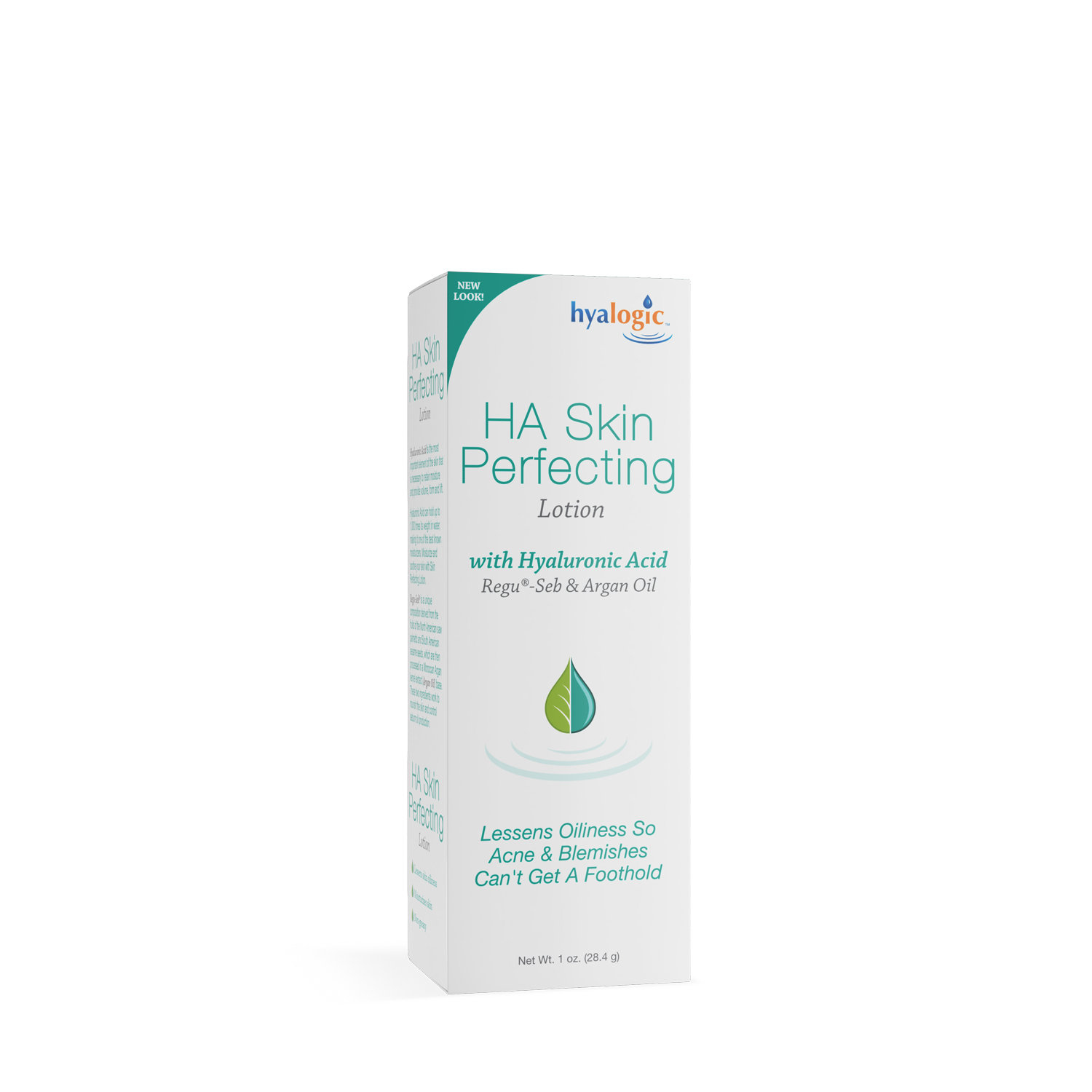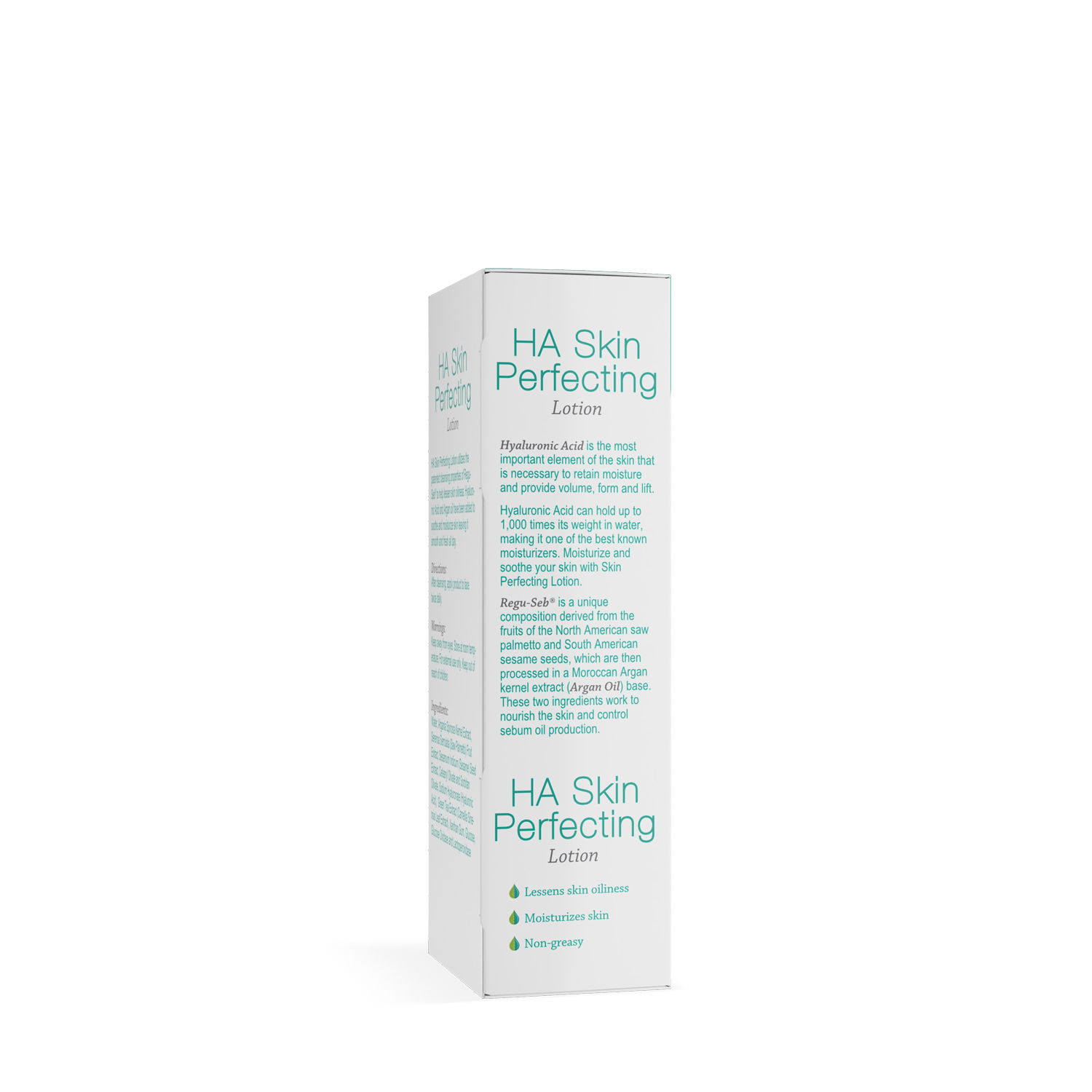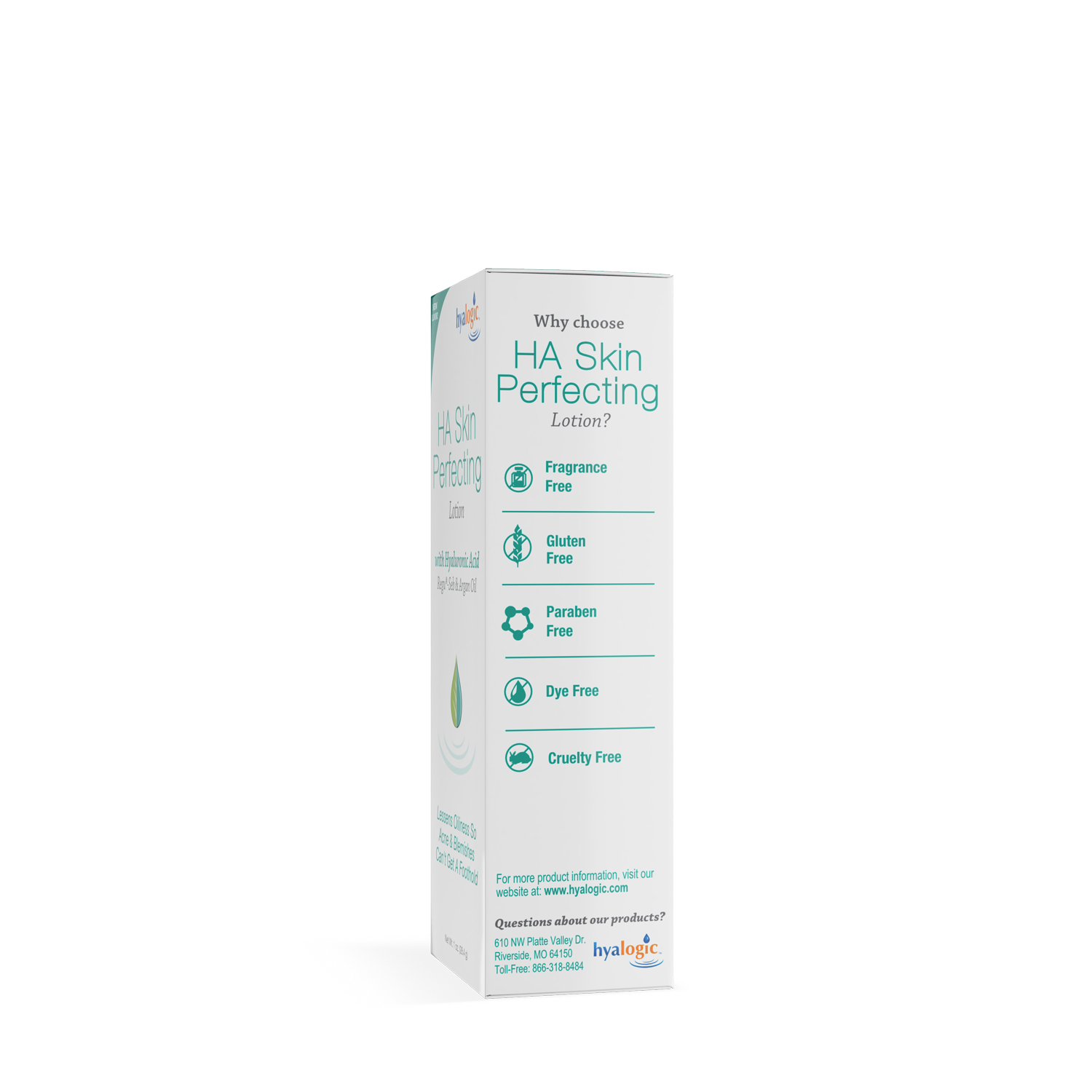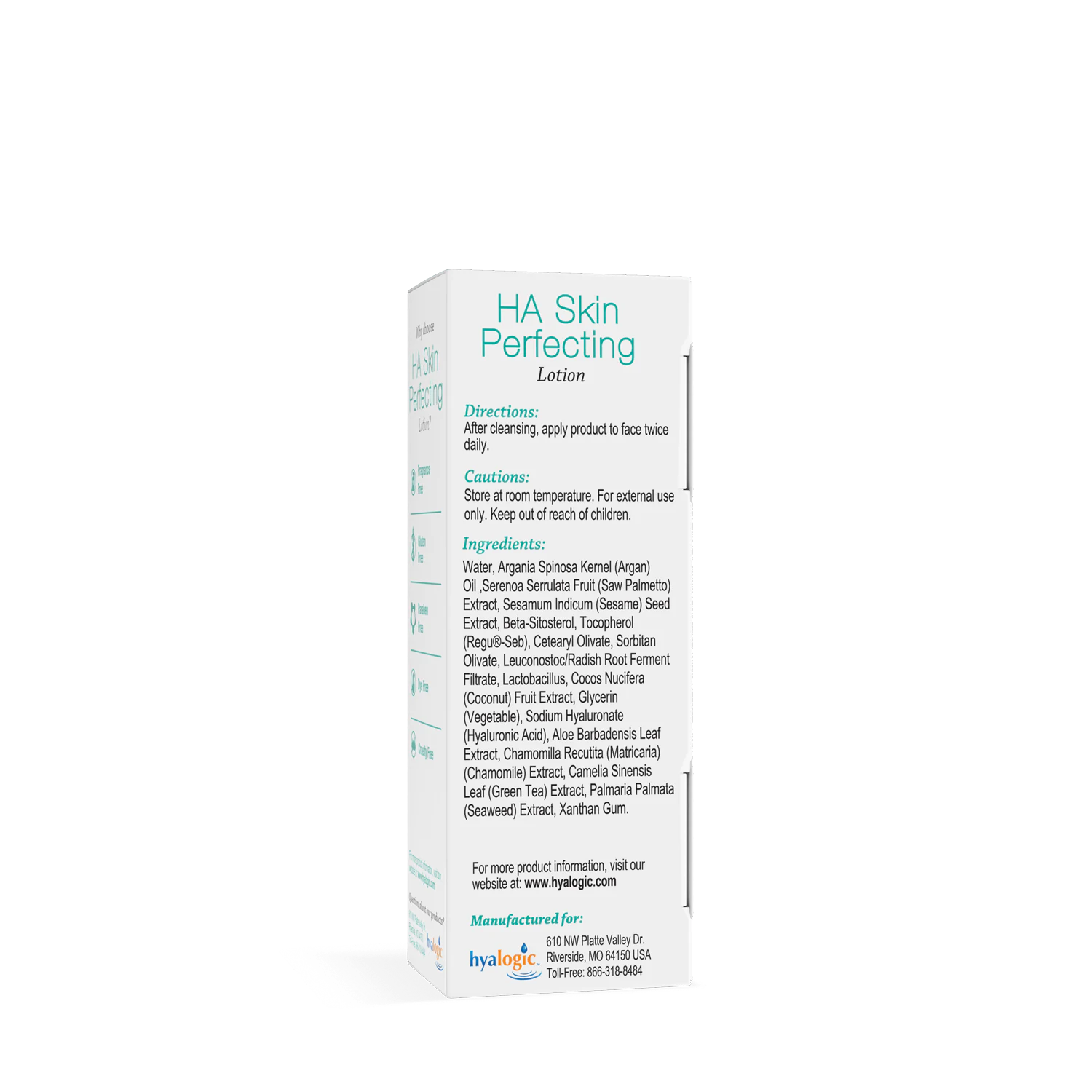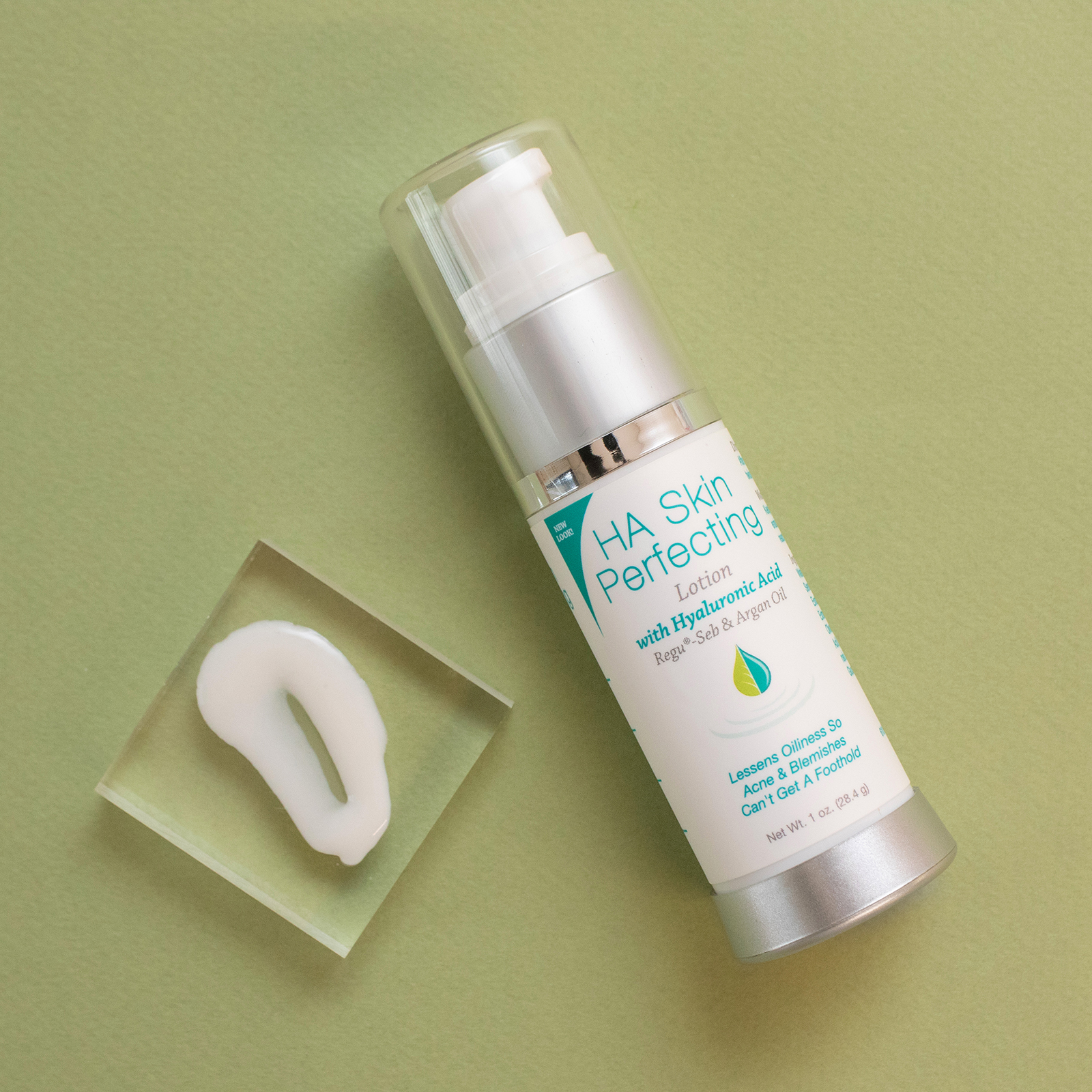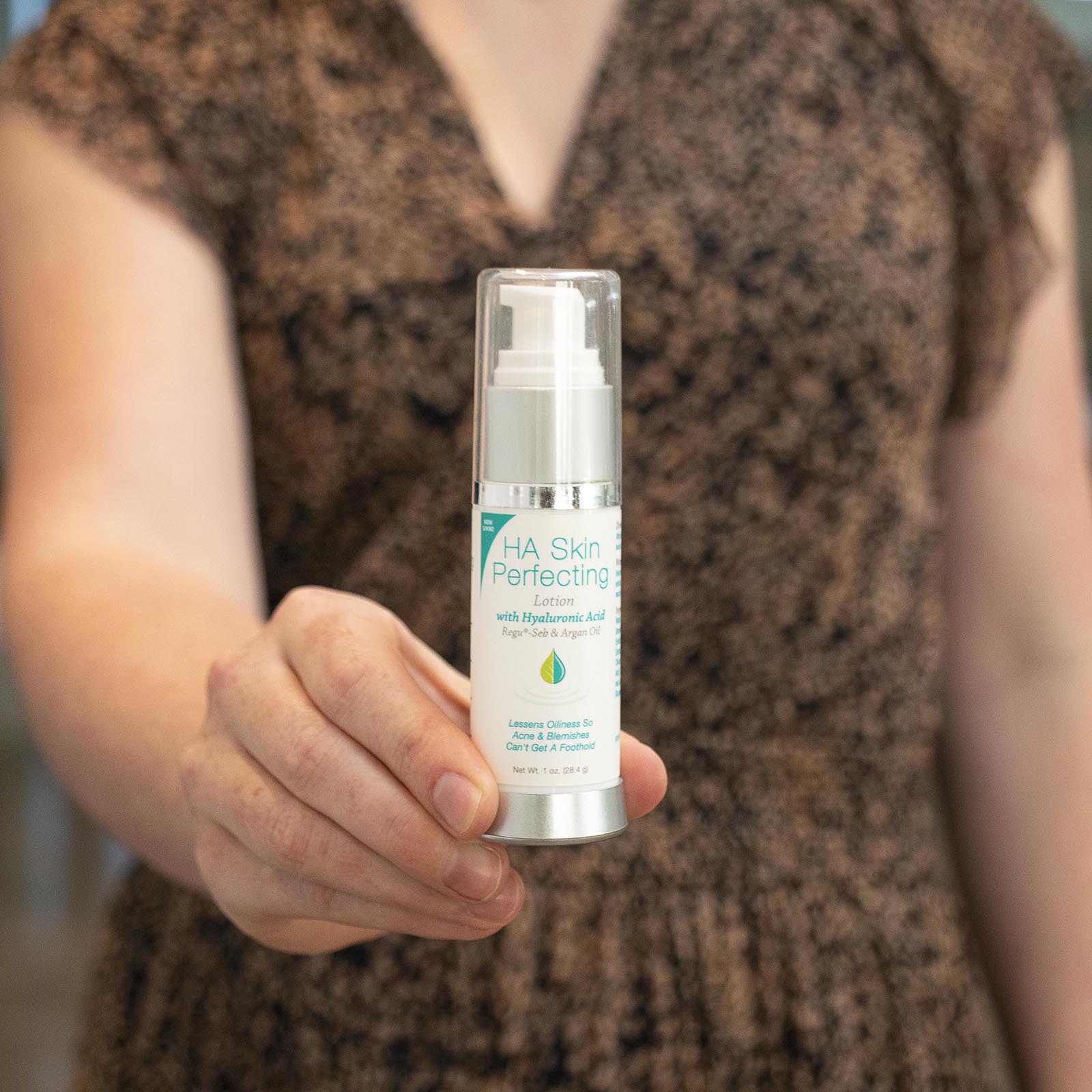 Skin Perfecting Lotion
Leave a Review
HA Skin Perfecting Lotion utilizes the properties of REGU®-SEB to help lessen the appearance of skin oiliness. Hyaluronic Acid and Argan Oil have been added to soothe and moisturize skin, leaving it smooth and fresh all day.
We believe in the shortest ingredient list possible. You don't need the entire periodic table to be effective, and we work tirelessly to include only the necessities.
Ingredients:
Water, Argania Spinosa Kernel (Argan) Oil ,Serenoa Serrulata Fruit (Saw Palmetto) Extract, Sesamum Indicum (Sesame) Seed Extract, Beta-Sitosterol, Tocopherol (Regu®-Seb), Cetearyl Olivate, Sorbitan Olivate, Leuconostoc/Radish Root Ferment Filtrate, Lactobacillus, Cocos Nucifera (Coconut) Fruit Extract, Glycerin (Vegetable), Sodium Hyaluronate (Hyaluronic Acid), Aloe Barbadensis Leaf Extract, Chamomilla Recutita (Matricaria) (Chamomile) Extract, Camelia Sinensis Leaf (Green Tea) Extract, Palmaria Palmata (Seaweed) Extract, Xanthan Gum.
Directions: After cleansing, apply the product to face twice daily.
Caution: Keep away from eyes. Store at room temperature. For external use only. Keep out of reach of children.
Skin Perfecting Lotion helps lessen skin oiliness by using the properties of REGU®-SEB, while providing you with valuable antioxidants. (1 fl ounce)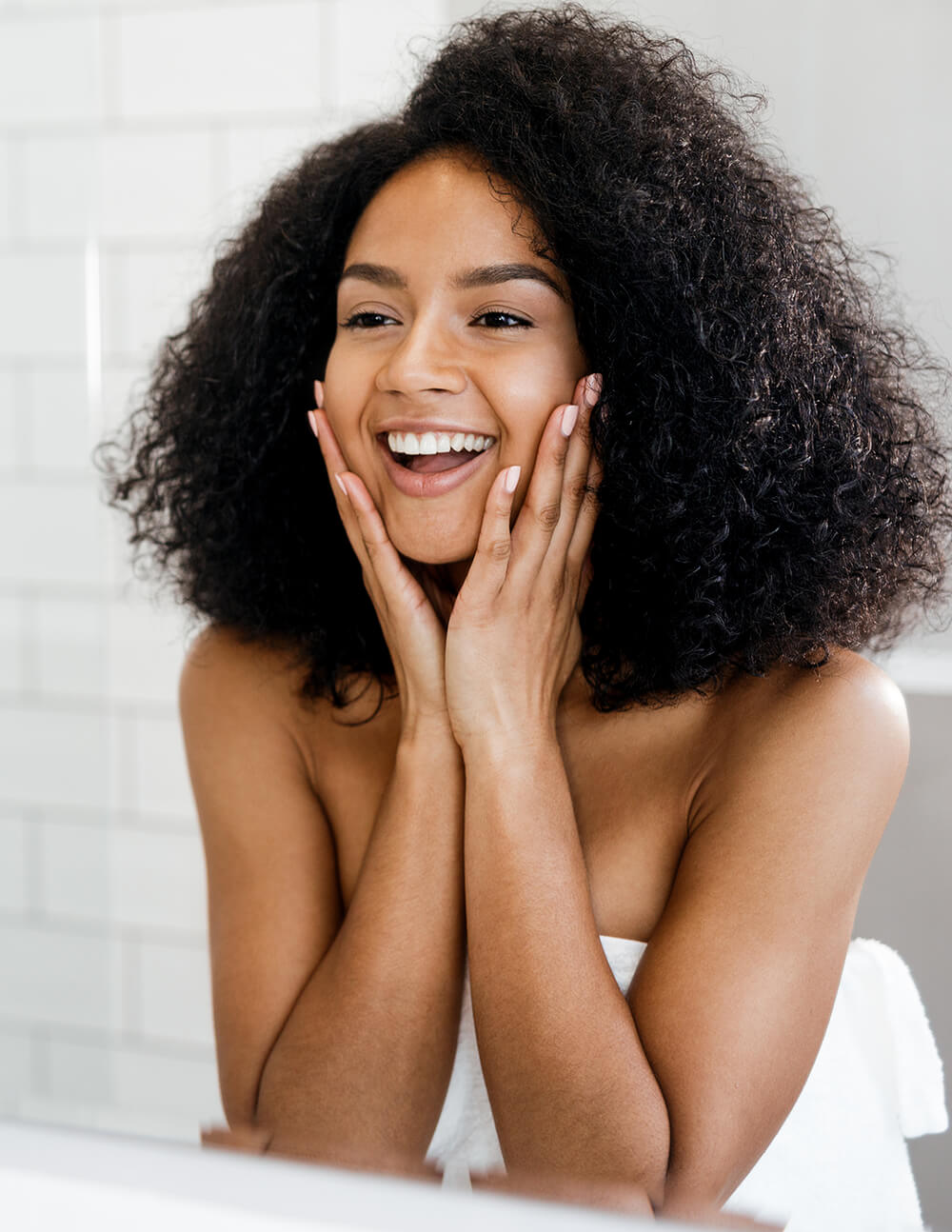 Useful
Frequently Asked Questions
Can I use Skin Perfecting Lotion with my other skin care products?
Yes. Skin Perfecting Lotion can be used with any skin care products.
What is REGU®-SEB?
It is an ivory, slightly viscous solution made of several fruit extracts that contain high levels of natural lignans and phytosterols. It contains polyphenoirich fractions from the fruits of the North American saw palmetto and South American sesame seeds in a Moroccan argan oil base. With a perfectly balanced polyphenol formula, it helps to maintain a healthy sebum production, especially in the T-Zone area of the face.
Some of Our
Customer Favorites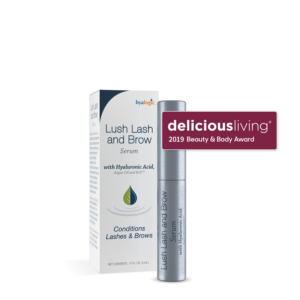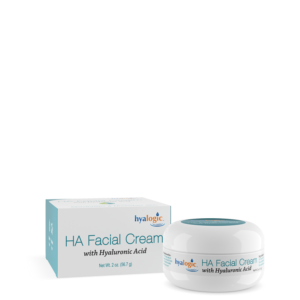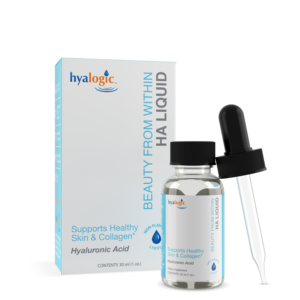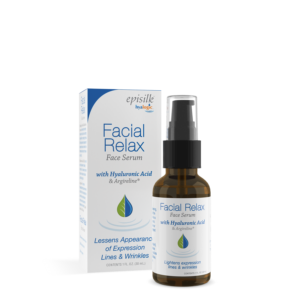 I have stubborn oiliness on my face and for years no product has worked as well as this one!! Been using it for a month and a half and the results are phenomenal, I'm going to have to get more products from this brand This is a must have lotion! I use it twice a day and I love the smooth feel of my skin afterwards. I have oily skin and it helps shrink my pores!! It's very affordable and well worth the money!! I am in love with this face lotion. I use it every morning and night. It goes on so evenly and leaves my face feeling super smooth and hydrated. Plus, a little bit goes a long way which I love. My skin also doesn't get nearly as oily anymore. Never going to use any other lotion for my face! Recommended by a friend and now I recommend to others. Evened out my skin tone. I would say I had combination skin with red patches prior to using this lotion. Now my skin is creamy, smooth and even. I no longer wear foundation because of this lotion. BEST FACE LOTION EVER! I love this lotion! It's totally worth the price and does an awesome job controlling my oily complexion. My wife uses this product and has experienced tremendous results. She goes around bragging about how young and soft her skin looks and I have to agree. Thanks, Hyalogic!
Stay Hydrated
Latest Tips
When Columbia University scientists Karl Meyer and John Palmer first discovered hyaluronic acid (HA) in 1934, they could scarcely have... Healthy, youthful looking hair relies on ample hydration, both in the hair itself and in the scalp where the hair... Ageless beauty has long been the Holy Grail of the cosmetics industry. Just a quick glance online reveals the abundance...