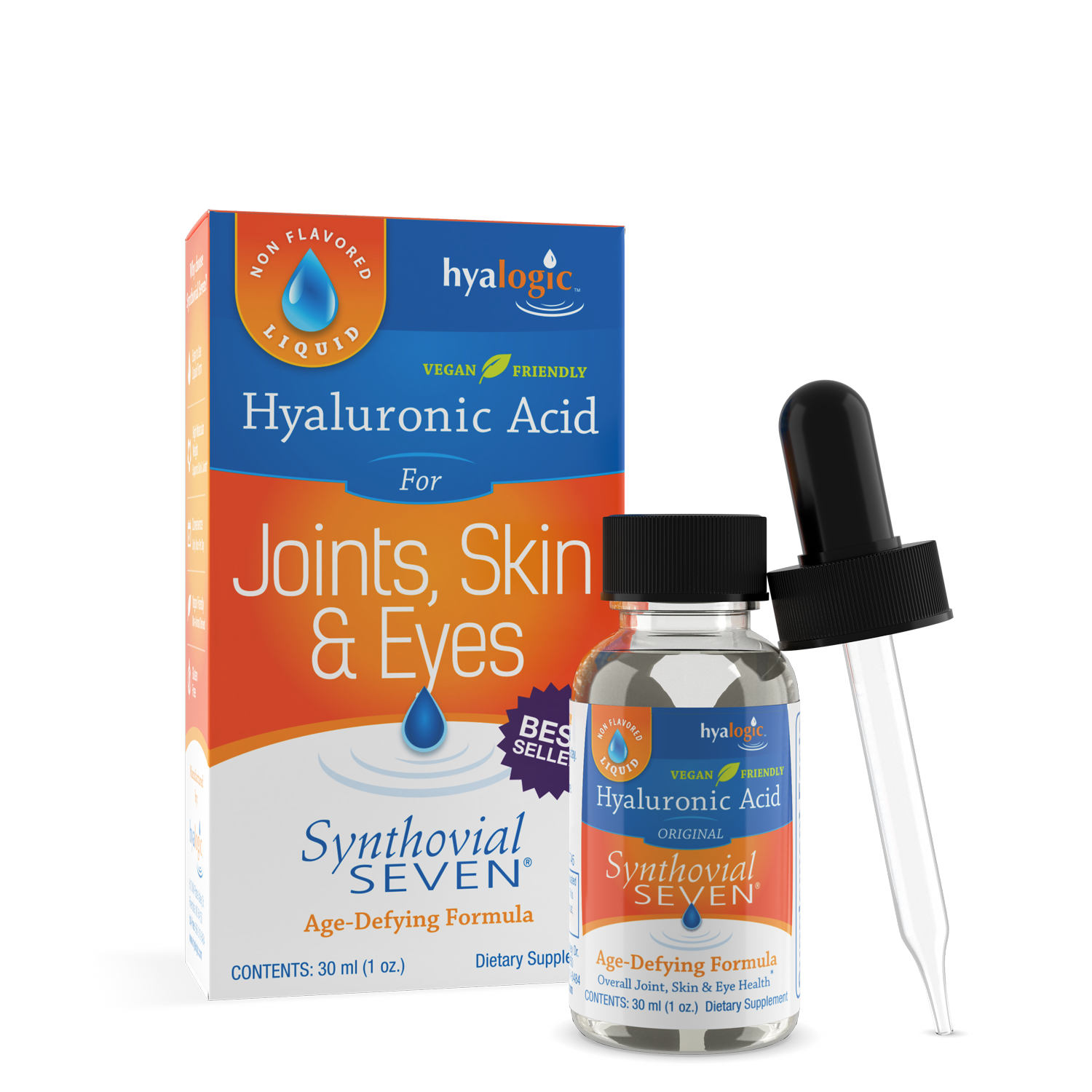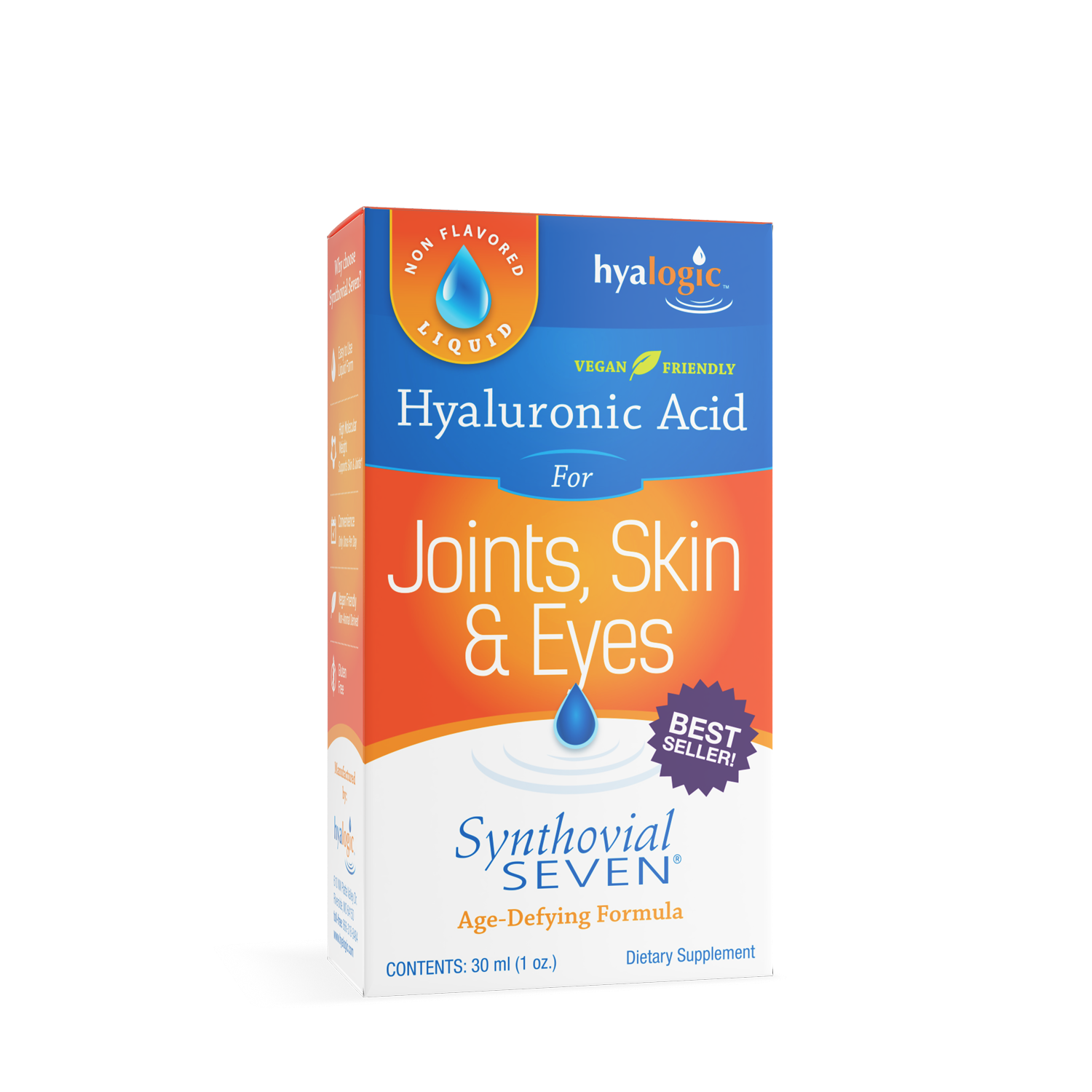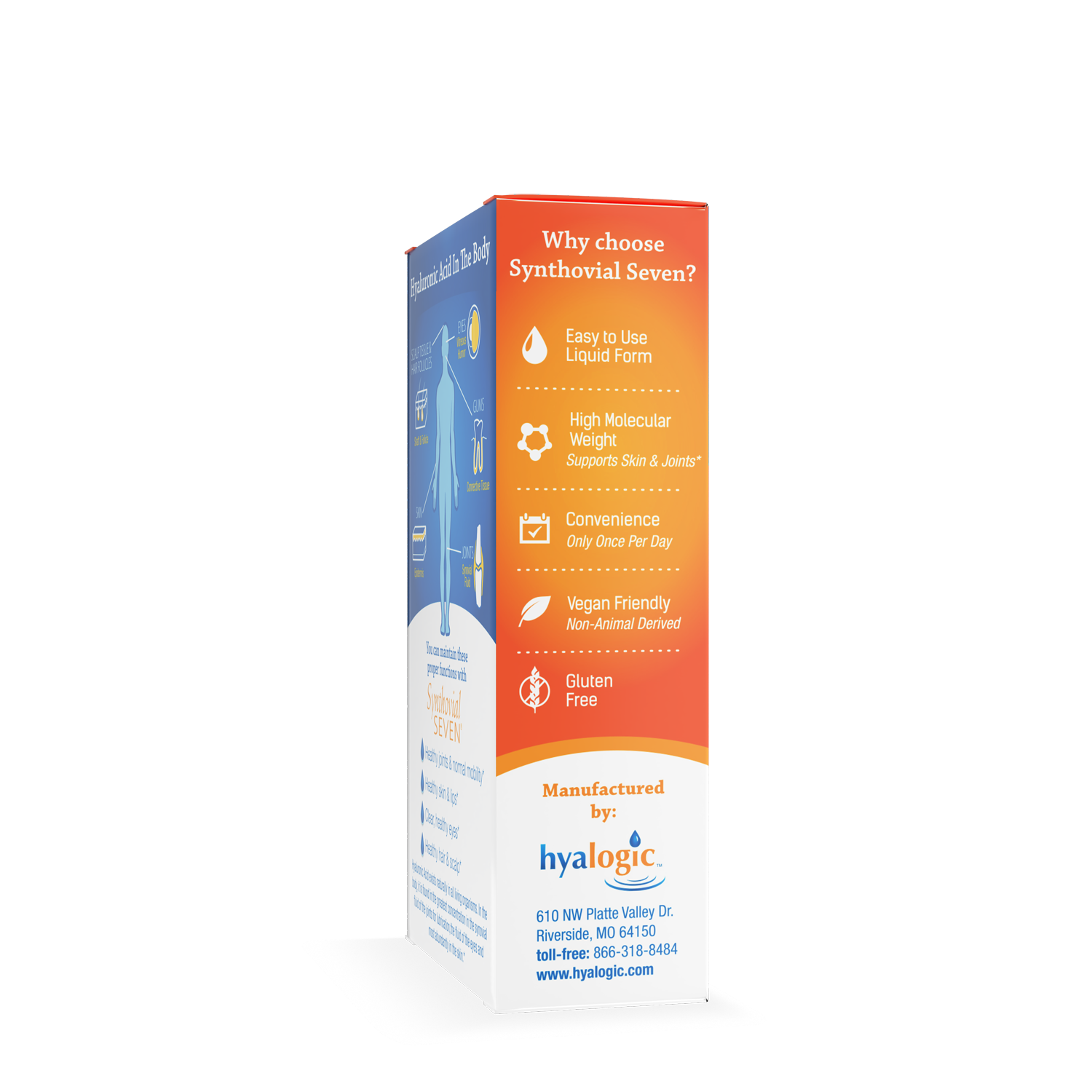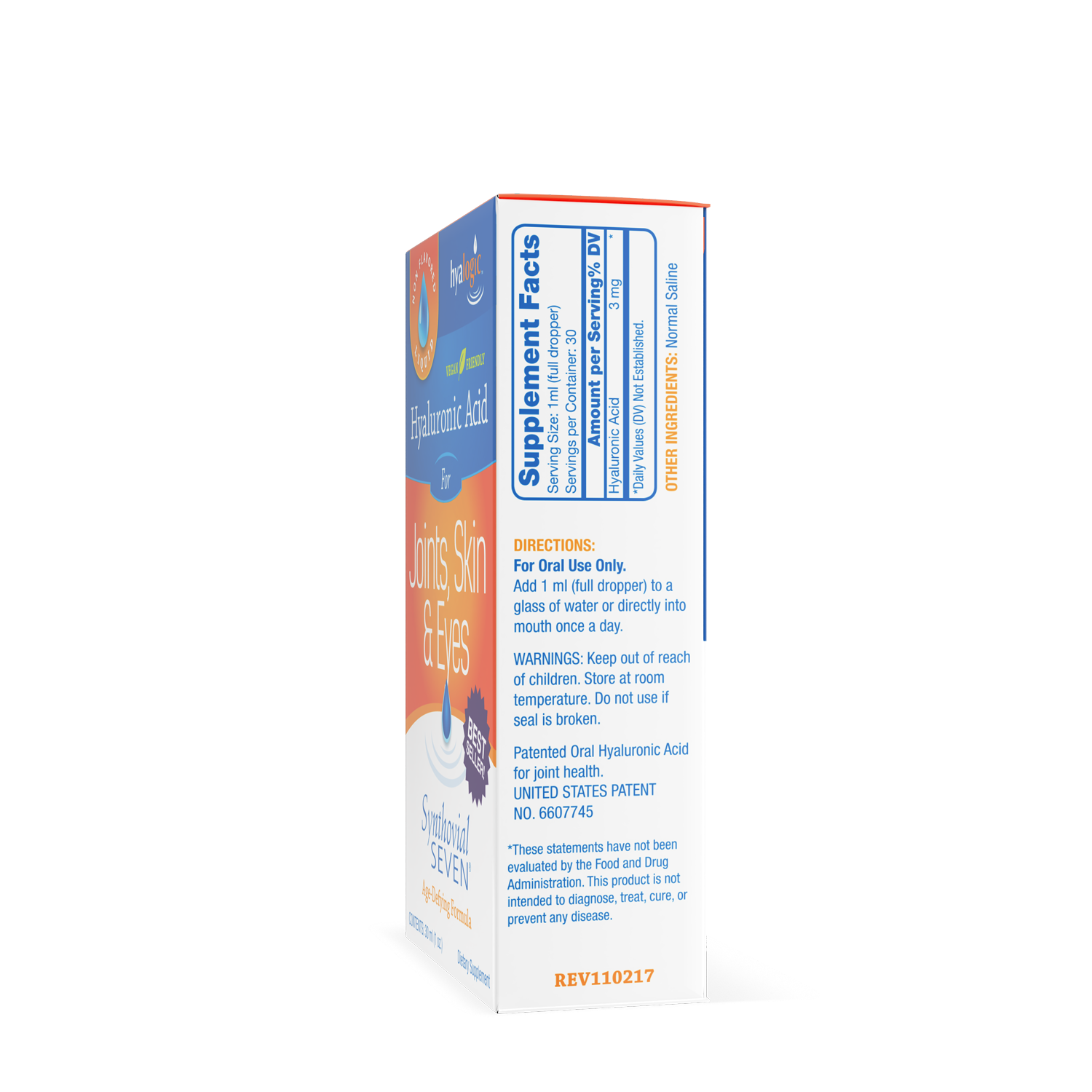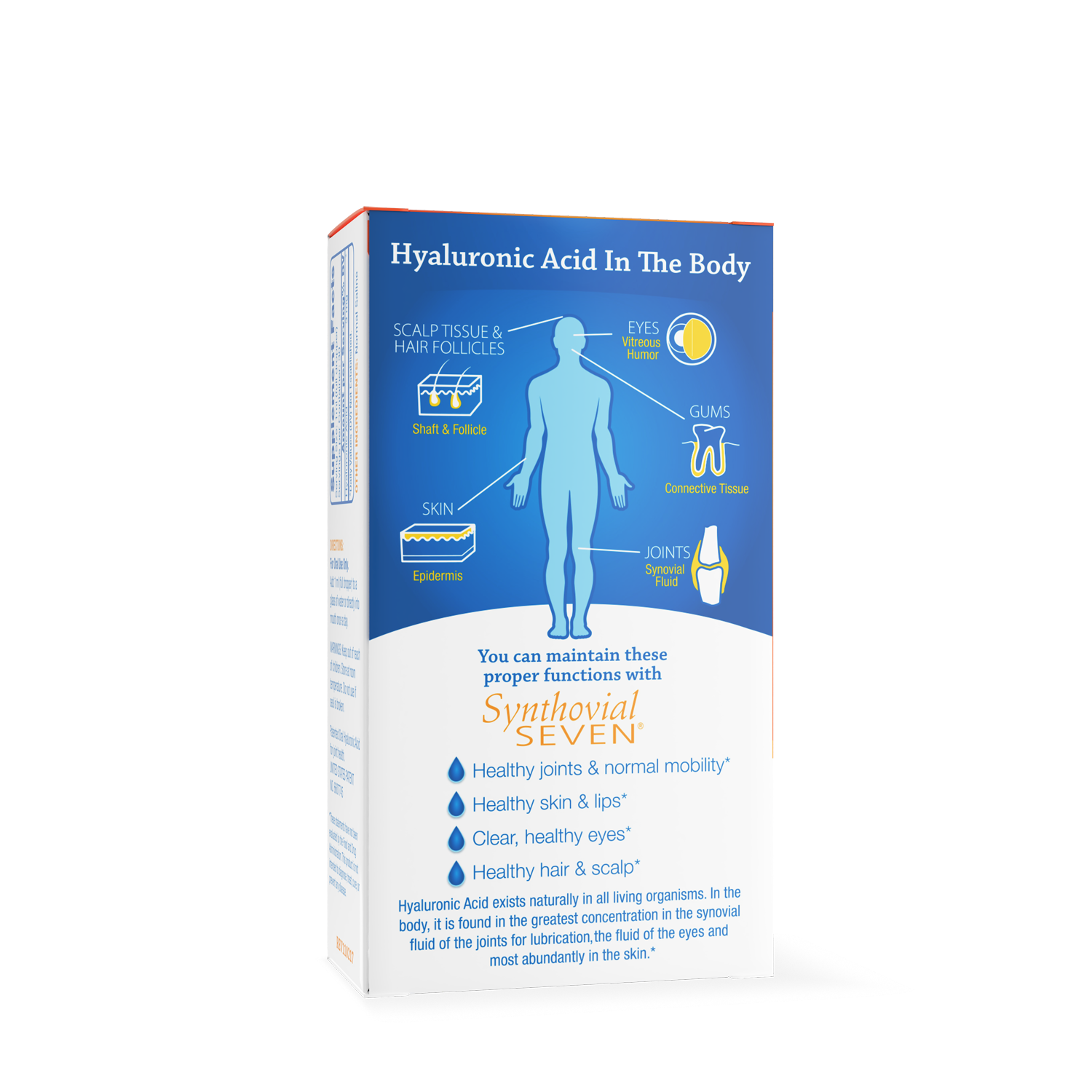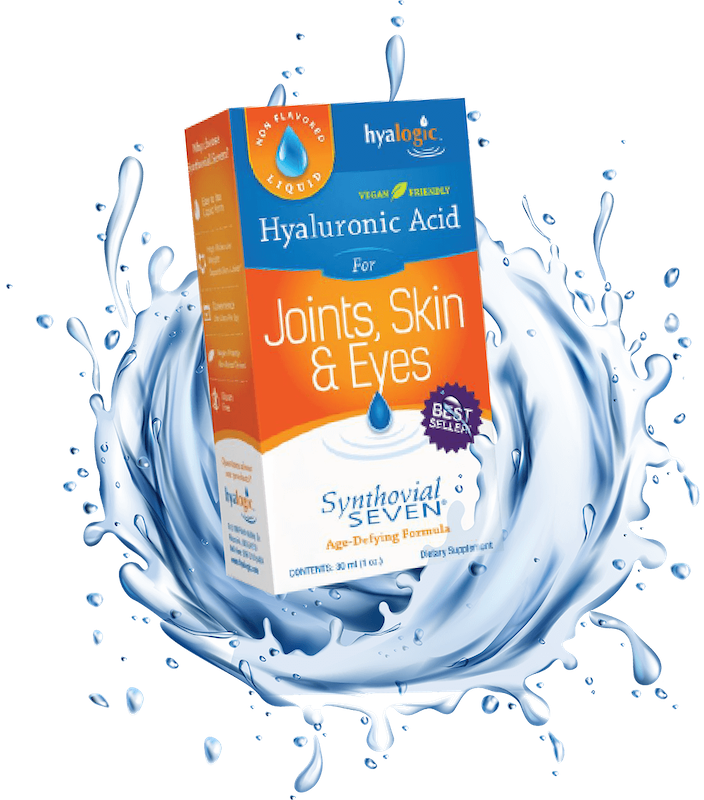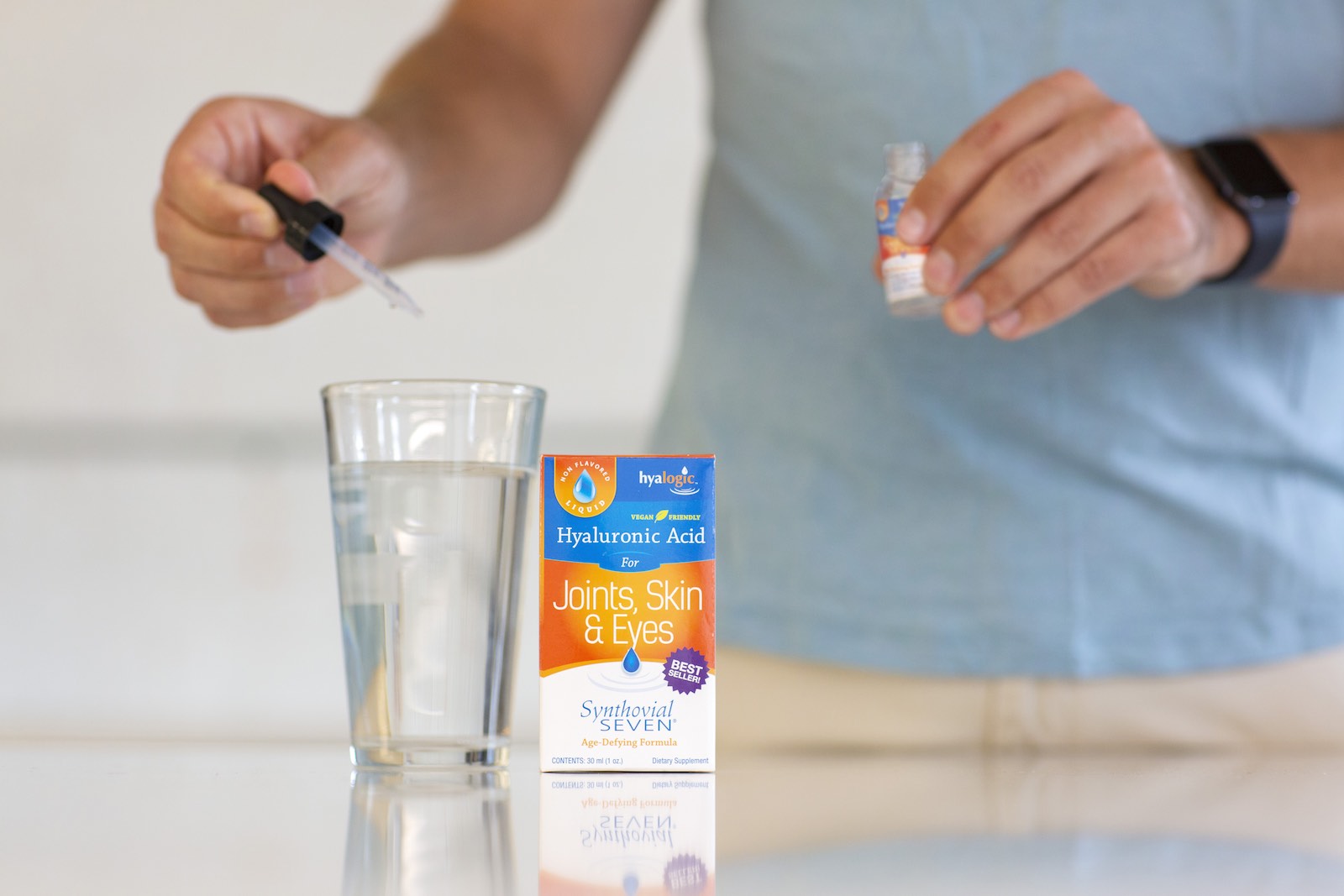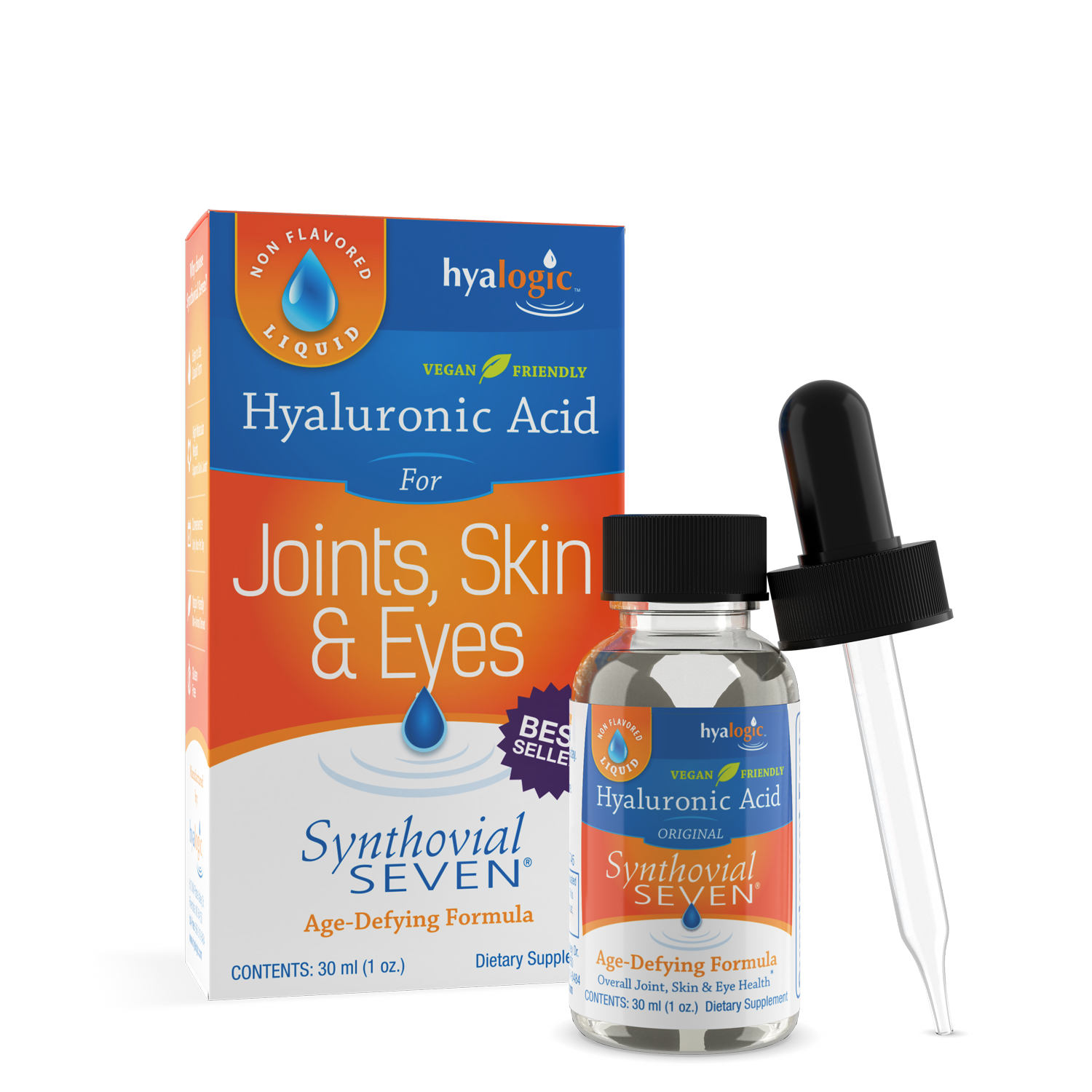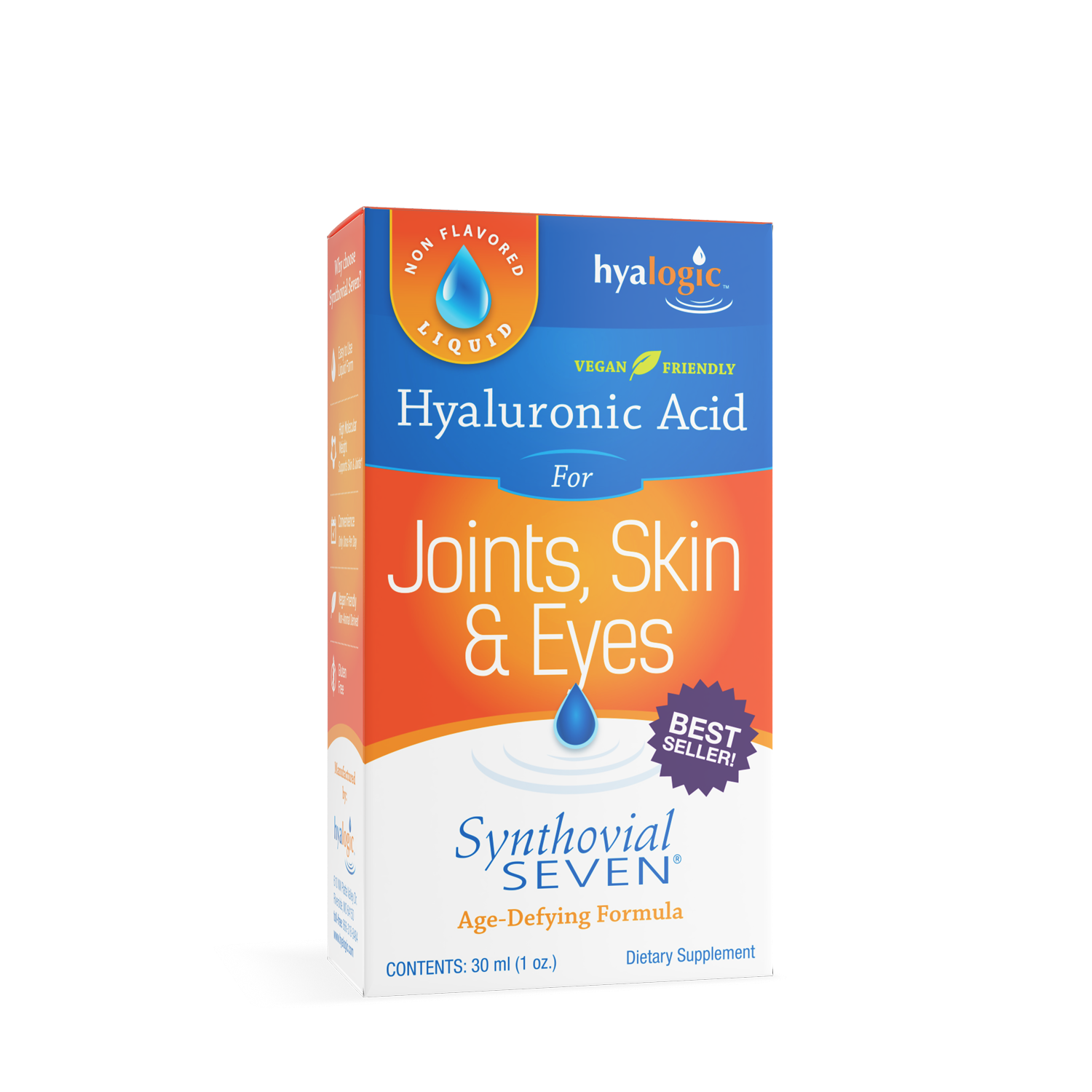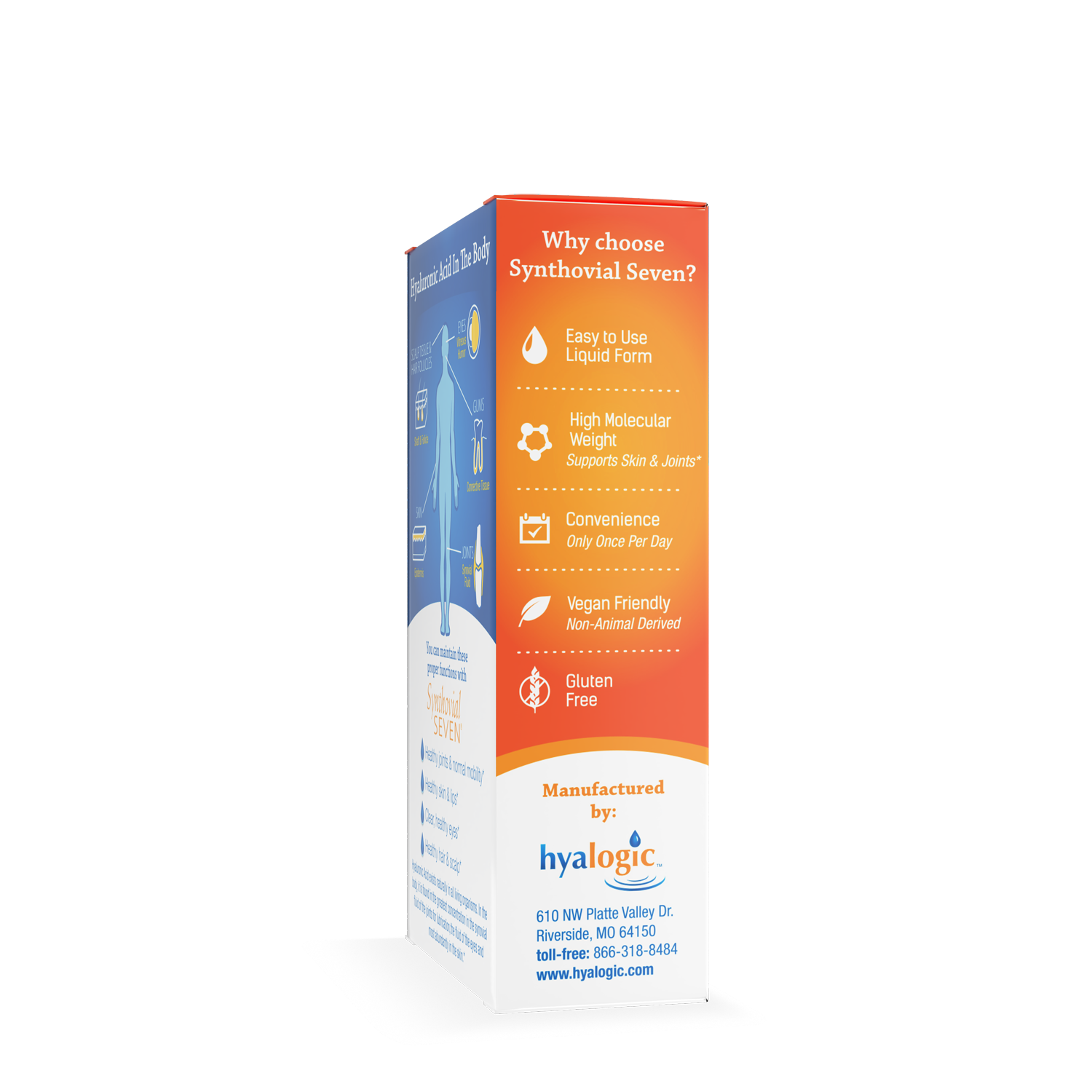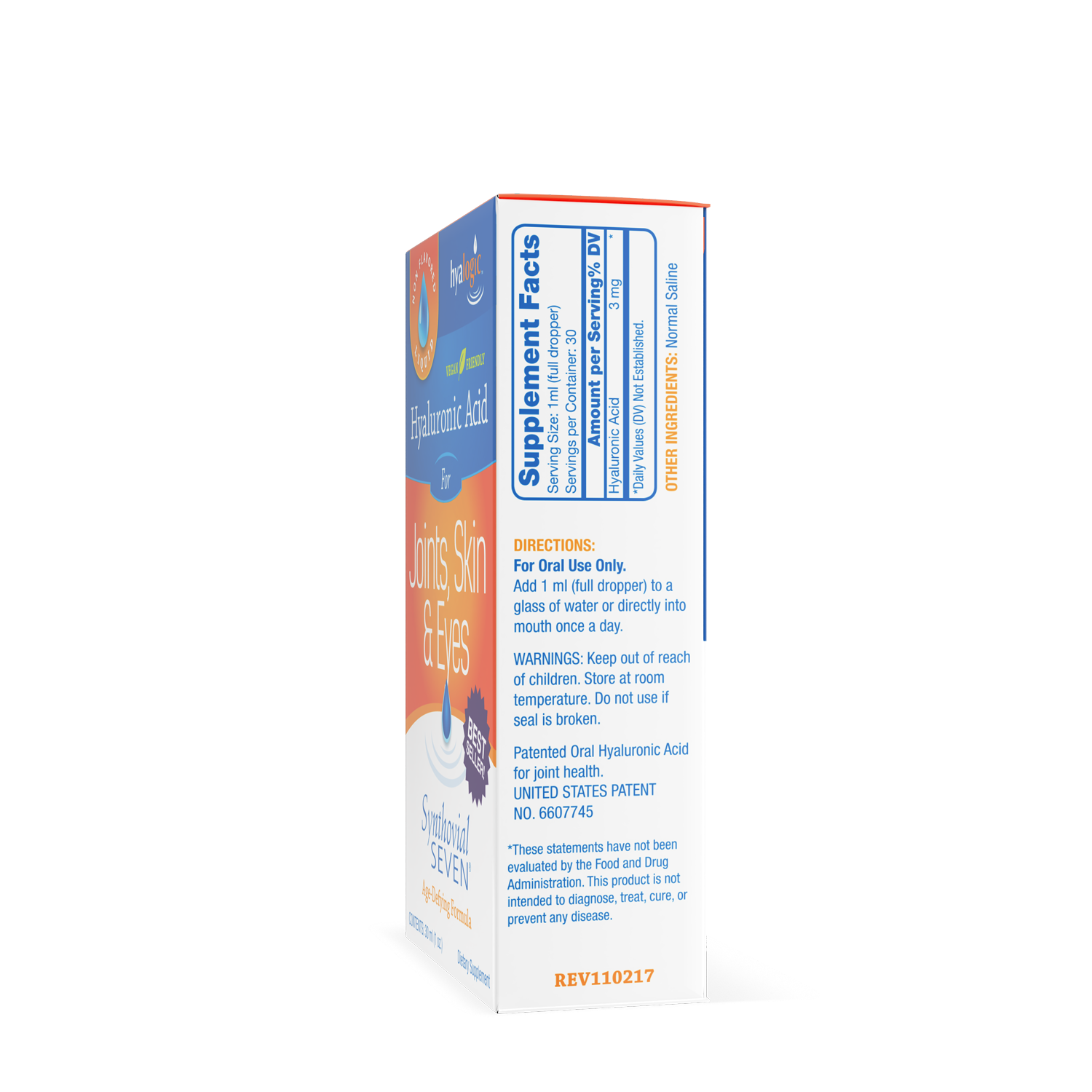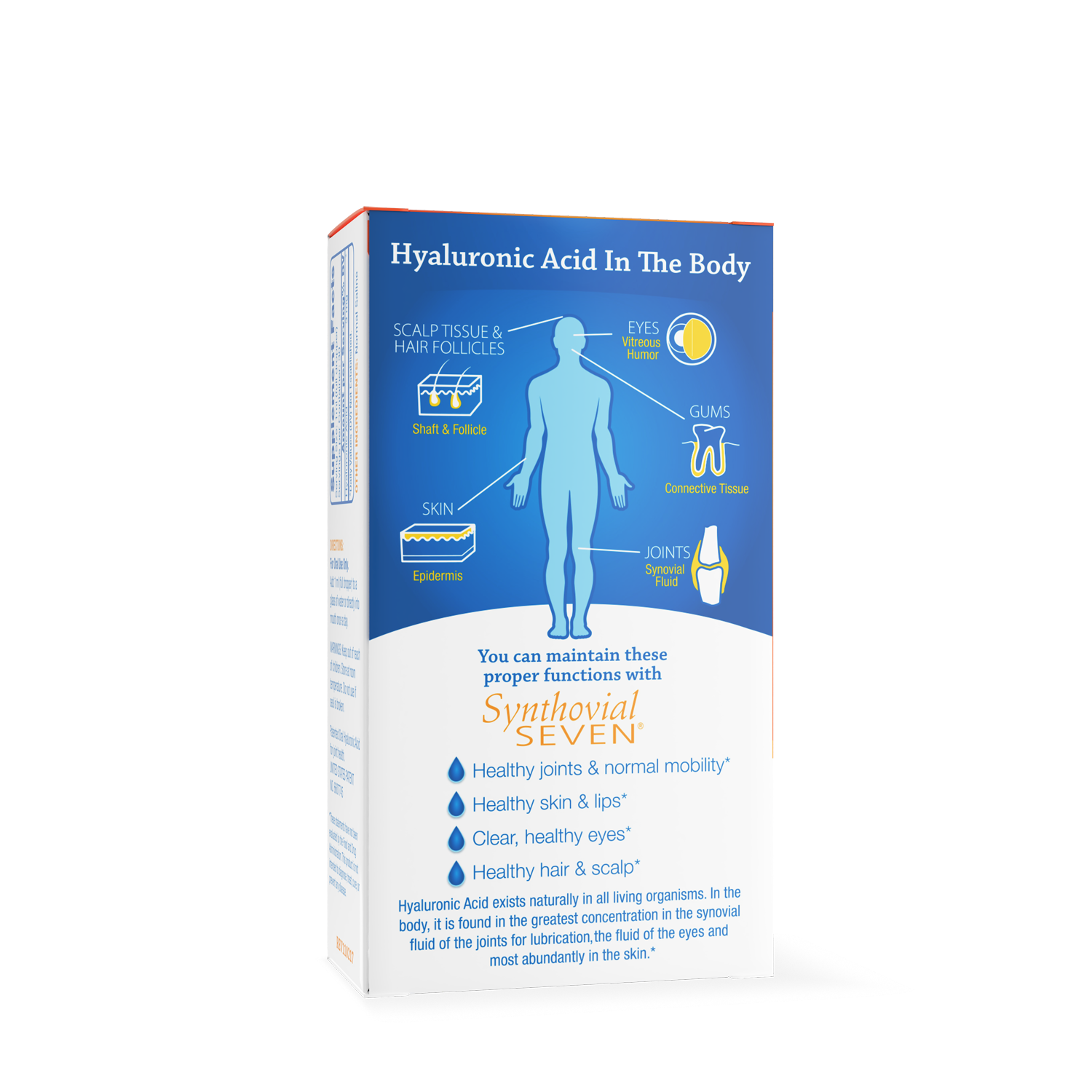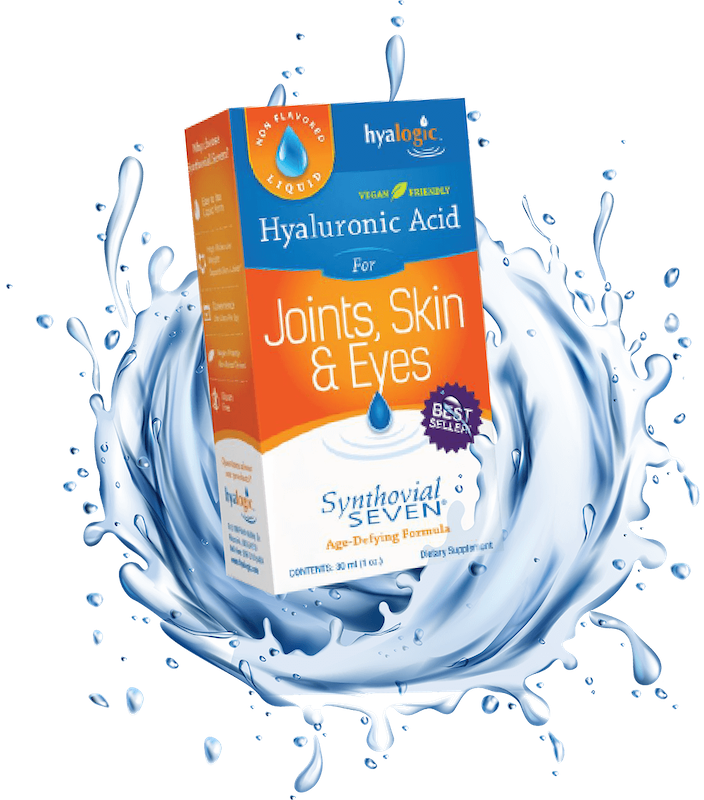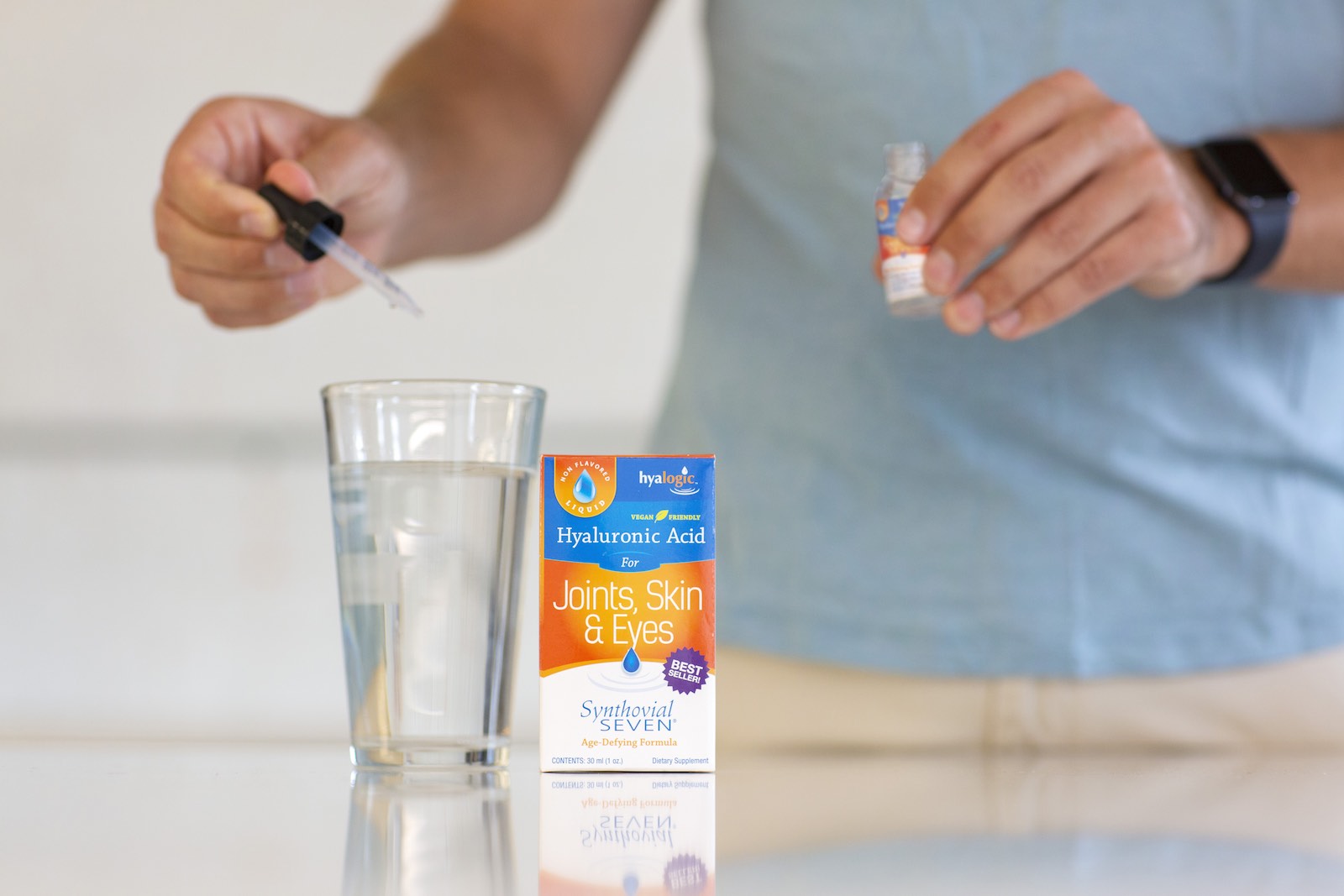 Synthovial SEVEN® Joint Support
Leave a Review
Support your joint, skin and eye health with Award-Winning Synthovial SEVEN®. Synthovial SEVEN® is an oral Hyaluronic Acid dietary supplement that supplements the natural HA in your body.*
Liquid Synthovial SEVEN® is easy to take and supports the HA in your body to:
Help lubricate joints and cartilage for normal movement
Supports skin hydration for healthy skin appearance.
Facilitate eye health for normal vision
Experience the ultra-hydration supporting benefits of Synthovial SEVEN® today!
UPC 858259000124
We believe in the shortest ingredient list possible. You don't need the entire periodic table to be effective, and we work tirelessly to include only the necessities.
Normal Saline
Directions: For Oral Use Only. Add 1ml (full dropper) to a glass of water or directly into mouth once a day.
Premium-Grade HA
In a Daily Liquid Solution
Hyaluronic Acid (HA) exists naturally in living organisms. In the human body, it is found in greater concentrations in the synovial fluid of joints for proper lubrication, the vitreous humor (fluid) of the eye and, most abundantly, in the skin.
As we age, the body produces less and less Hyaluronic Acid. This has an effect on normal, smooth, comfortable joint movement and normal softness and smooth skin appearance.  You can help maintain normal mobility,  support healthy hydrated skin and clear healthy eyes with Synthovial SEVEN®.†
Synthovial SEVEN® is an oral solution made from premium grade Hyaluronic Acid with a high molecular weight. Hyaluronic Acid is a polymer and it can come in varying molecular weights. Research has indicated that higher molecular weight HA polymers can offer more benefits to the body.
Synthovial SEVEN® is a liquid solution of Hyaluronic Acid. Oral liquid solutions by nature are often considered to be absorbed by the body easier and quicker than tablets and capsules.  It has been said that they are pre-hydrated for the body.
Useful
Frequently Asked Questions
What does Synthovial SEVEN® do for my joints?
Synthovial SEVEN® helps your joints in maintaining their healthy and fluid motion. Hyaluronic Acid supplements the synovial fluid within the joint to help maintain its cushioning properties.†
What does Synthovial SEVEN® do for my skin?
The skin contains the highest concentration of Hyaluronic Acid in the body. Almost 50% of the body's Hyaluronic Acid can be found here. The presence of large amounts of Hyaluronic Acid in the skin helps to keep the skin elastic and healthy.†
Why do I need Synthovial SEVEN®?
Hyaluronic Acid is naturally produced by the body as a constituent of synovial fluid that lubricates the cartilage between the joints. As we age, the body produces less high molecular weight Hyaluronic Acid. The Hyaluronic Acid in Synthovial SEVEN® helps the body in maintaining a proper amount of Hyaluronic Acid is needed for normal body function.†
Where does your Hyaluronic Acid come from?
The Hyaluronic Acid in Synthovial SEVEN®, as well as the rest of the products from Hyalogic, comes from an extracellular protein during a natural fermentation process; not an animal source. This high molecular weight Hyaluronic Acid produced is equivalent to the Hyaluronic Acid in the body.†
Some of Our
Customer Favorites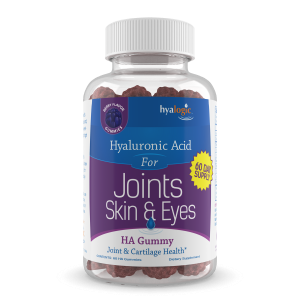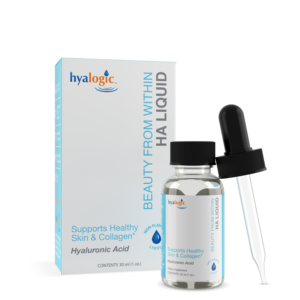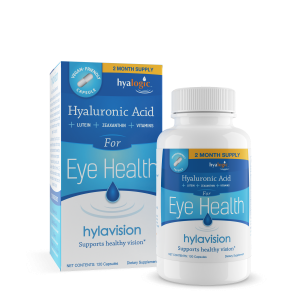 Been using this for over a year and I can feel the difference when I forget to take it for a couple of days. It really works Quit taking this a while ago and could feel the difference when I restarted taking it again. Still very pricey. I had this product auto shipped from Healthshop 911 for many years. My toes were beginning to curl and with a steady regimen of hyaluronic acid they straightened out. Also, I am 70 and people guess me at 55-60. it is that good for skin. I also have a topical hyaluronic formula by Eve Hanson. Not one wrinkle yet. Good genes? Coincidence? I'll stick with the products. This is an excellent product. It helped me a great deal. I love this product! I noticed better joint benefit and hair and nail growth. This is a must have for everyone! I just wish I would have started this prior to turning 40. I have tried a lot of beauty products and joint products with no results but this WORKS!!!! I have taken this for a month now and absolutely notice a big difference in my knees. I notice when I'm bending and walking. My knees feel better. Highly recommend this product. Knees better. First month not significant improvement: second month 50% : 6 months remarkable improvement. Glucosamine / chondroitin did nothing for me. MSM i cant use because i am allergic to sulfa. Not one to write reviews and a skeptic by nature and profession. For me this has been amazing
Stay Hydrated
Latest Tips
Healthy, youthful looking hair relies on ample hydration, both in the hair itself and in the scalp where the hair... Ageless beauty has long been the Holy Grail of the cosmetics industry. Just a quick glance online reveals the abundance... In 1934, biochemist Karl Meyer and his colleague John Palmer, for the first time, described an unusual long-chain sugar molecule...