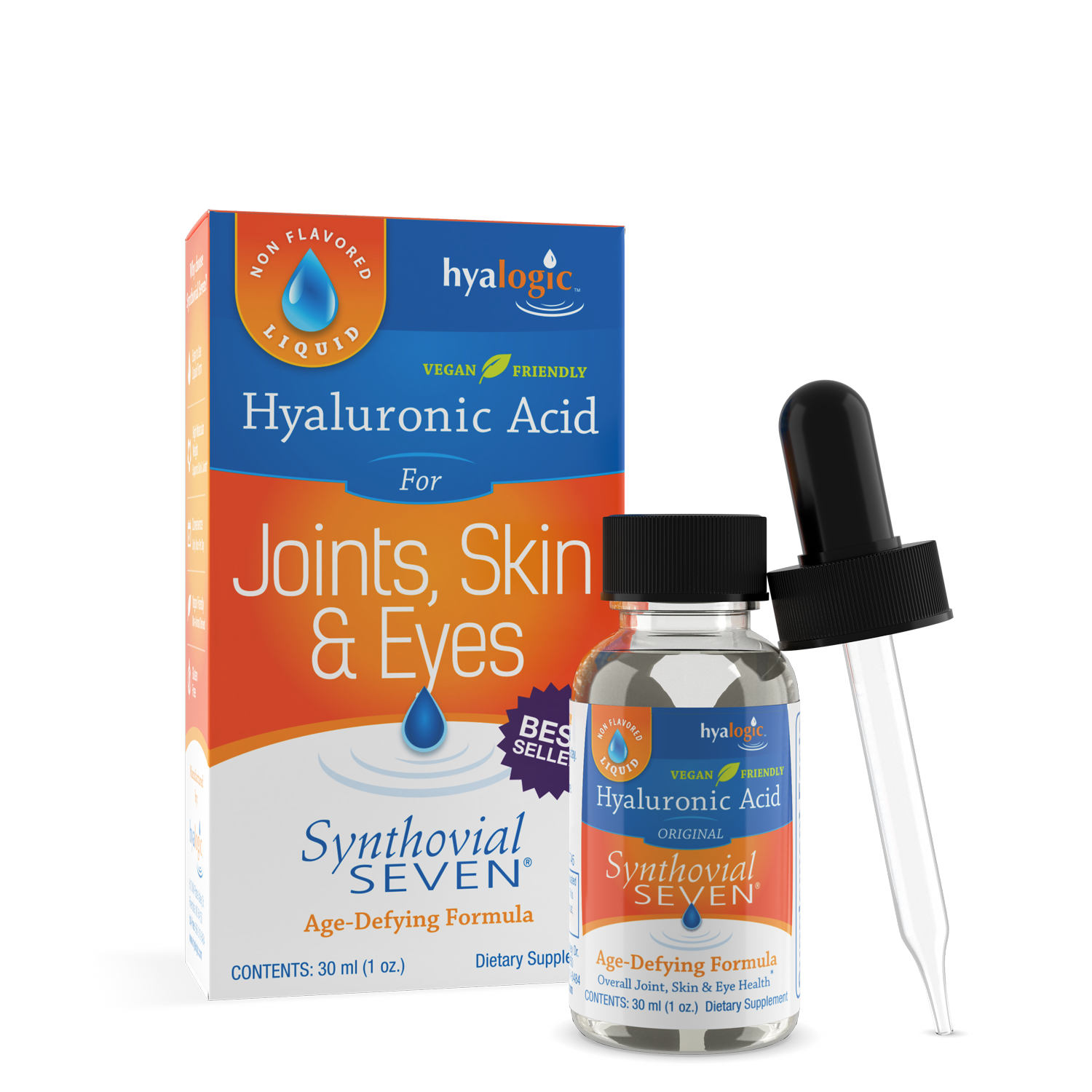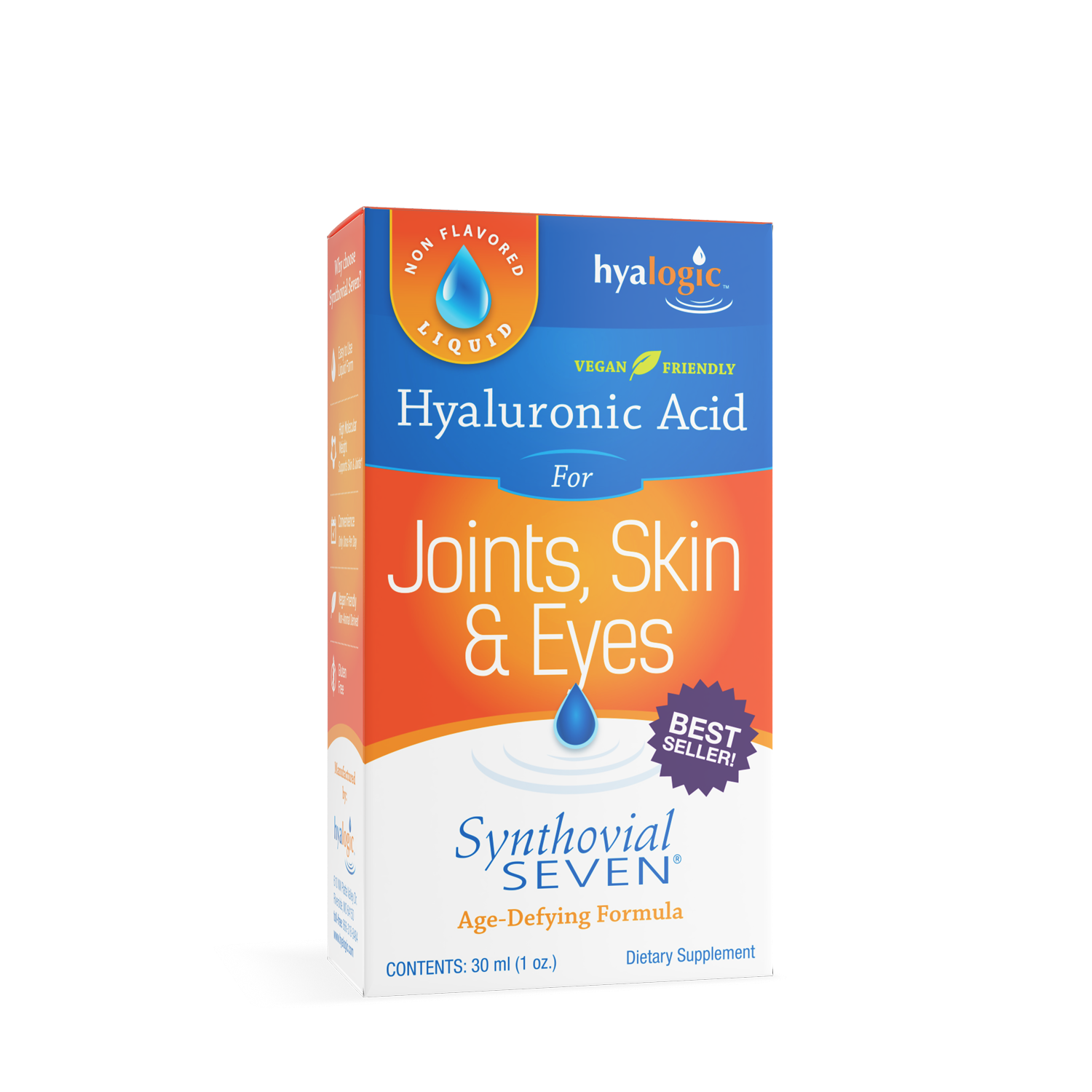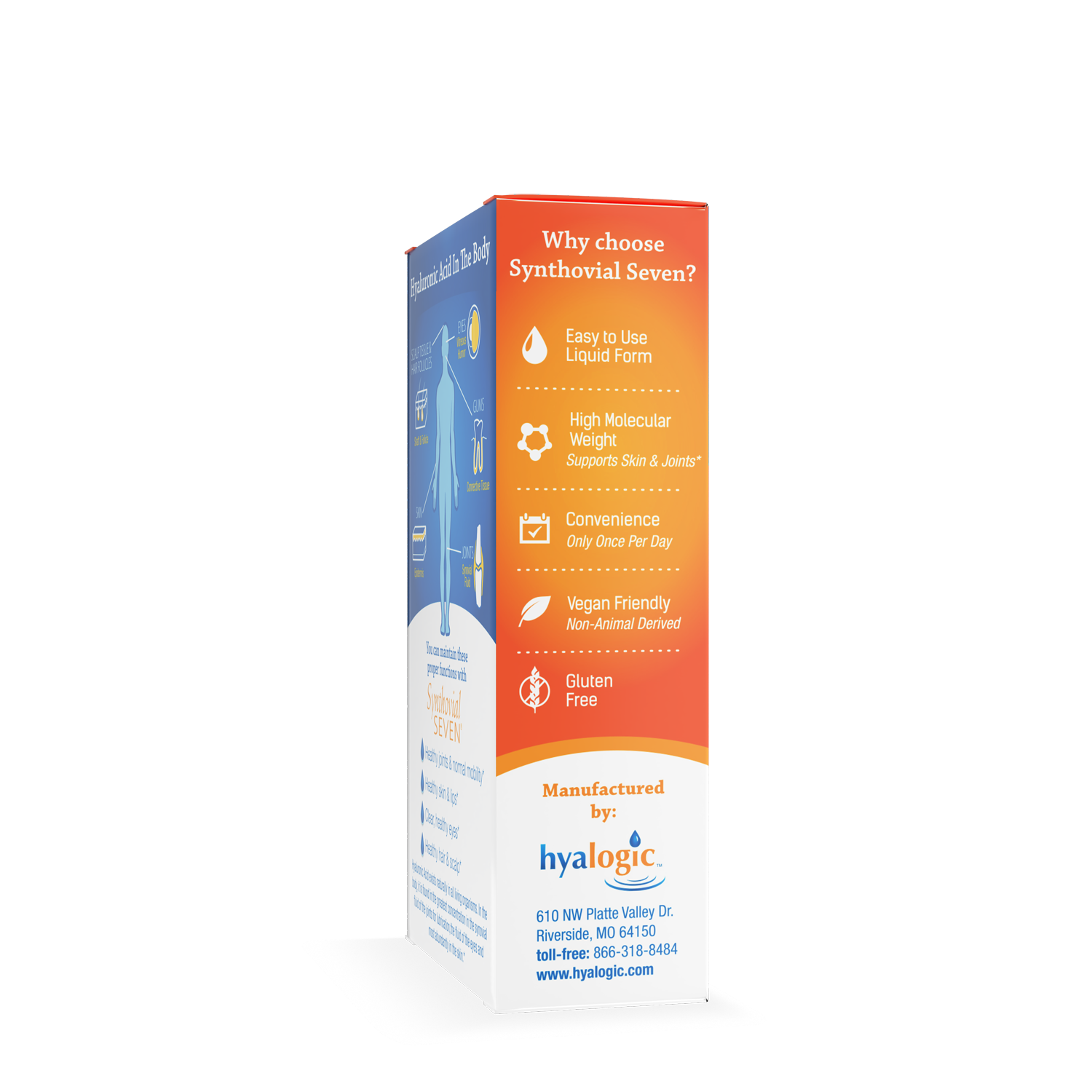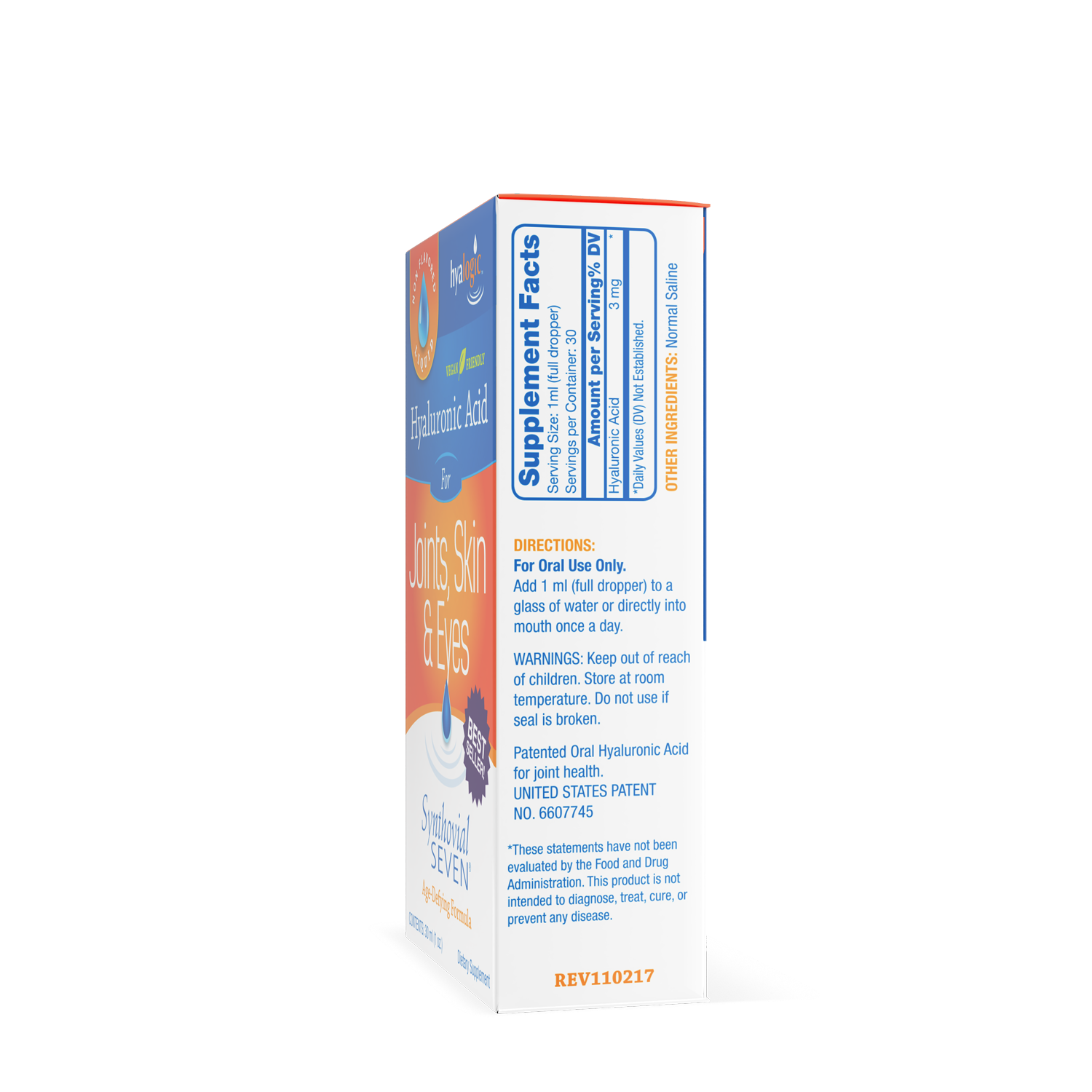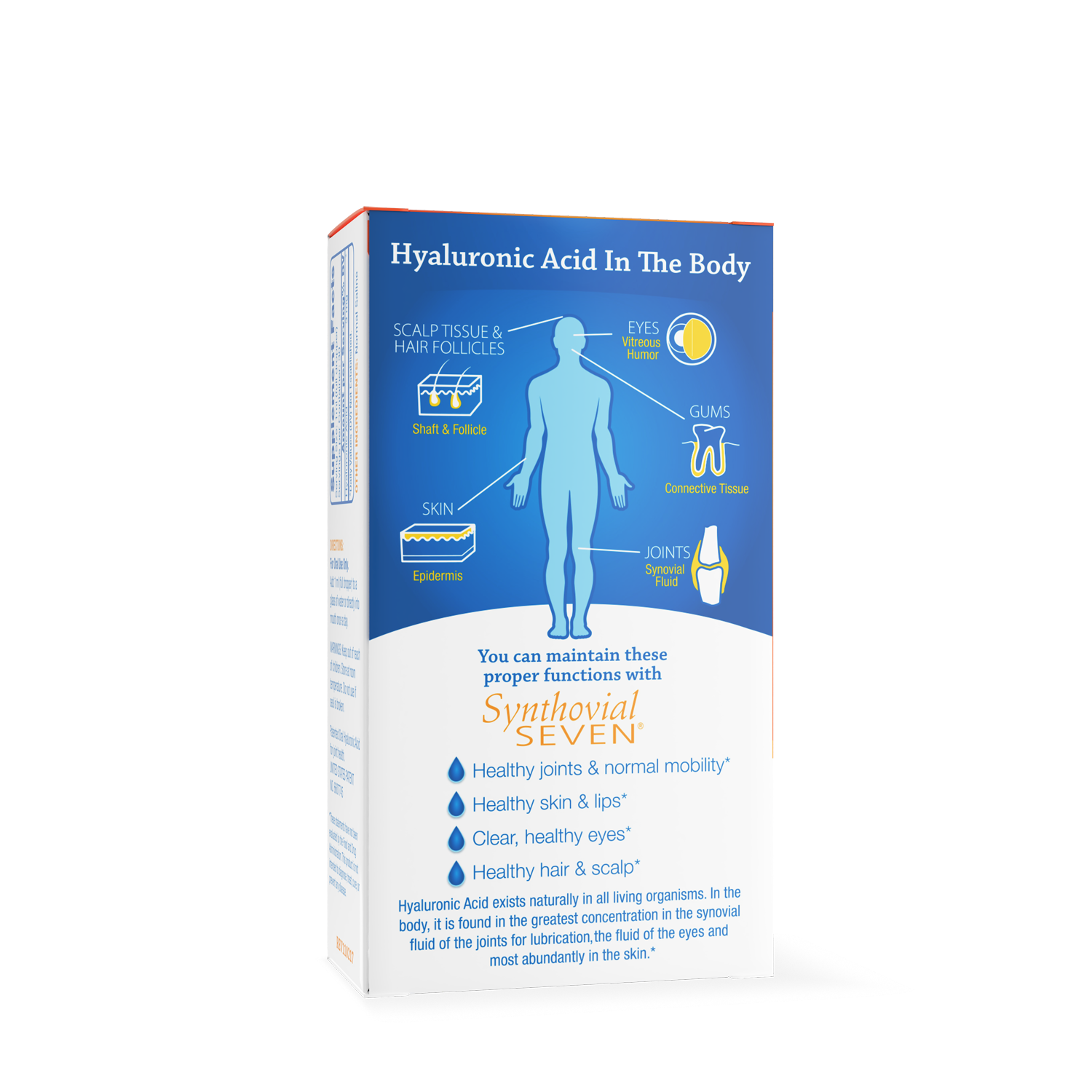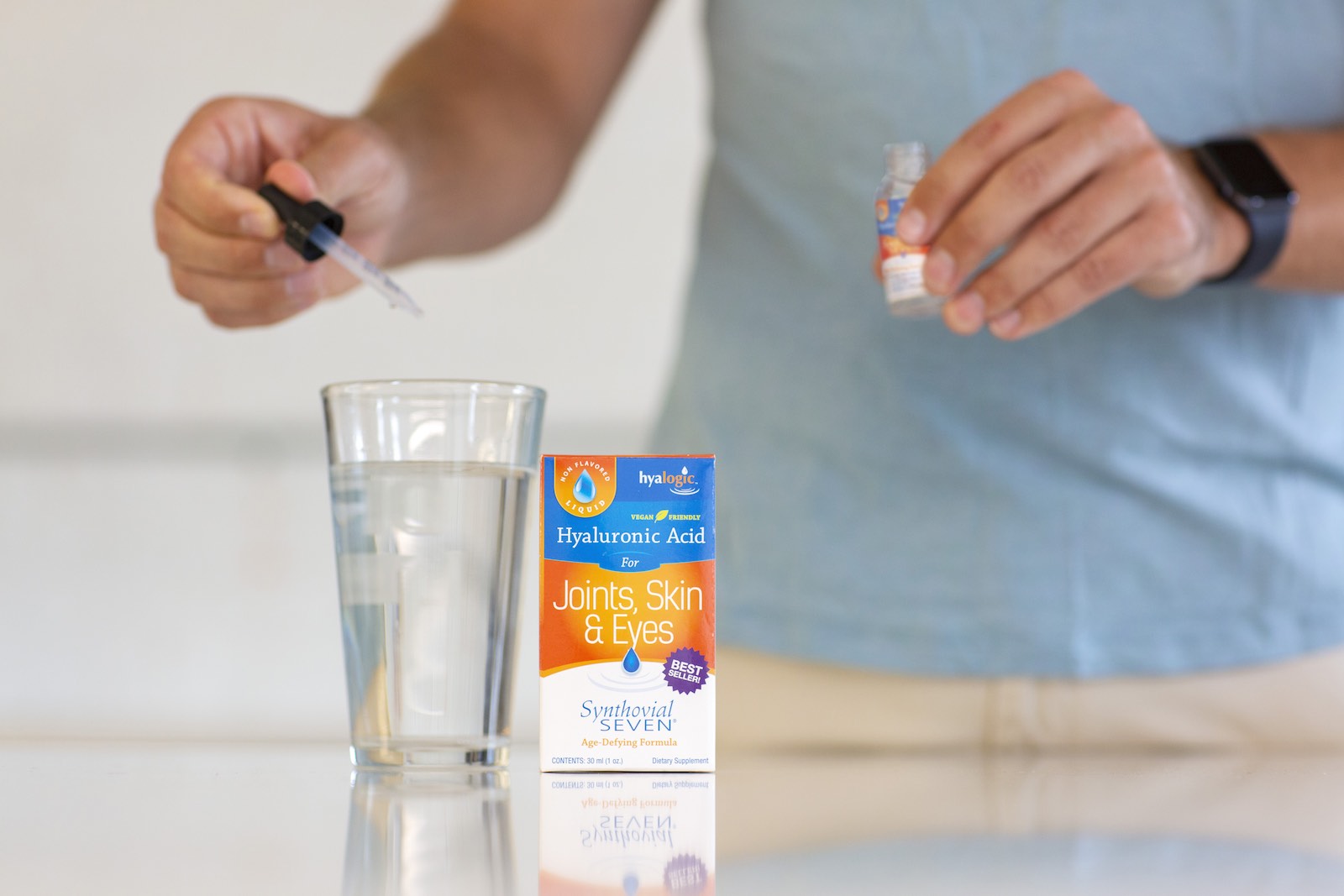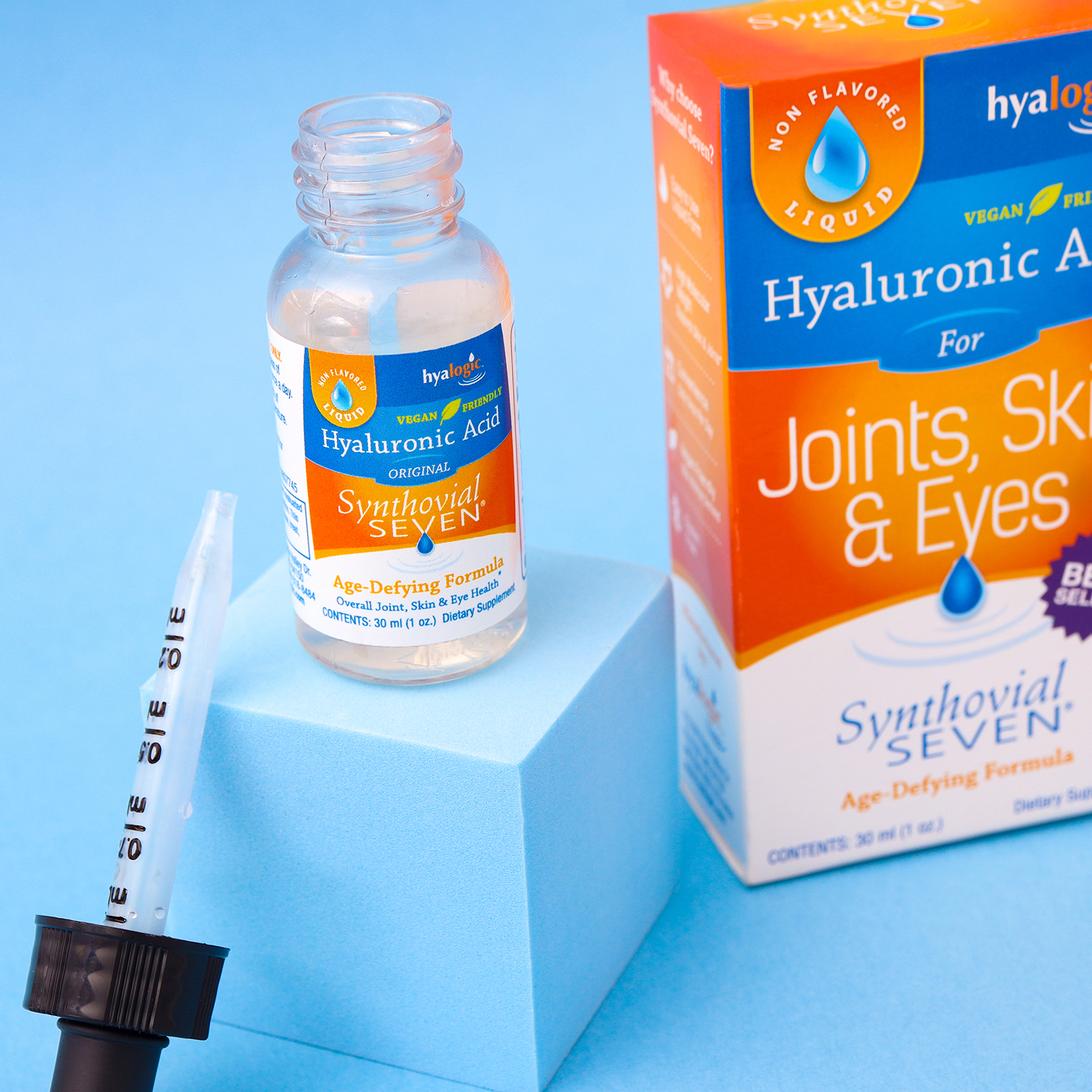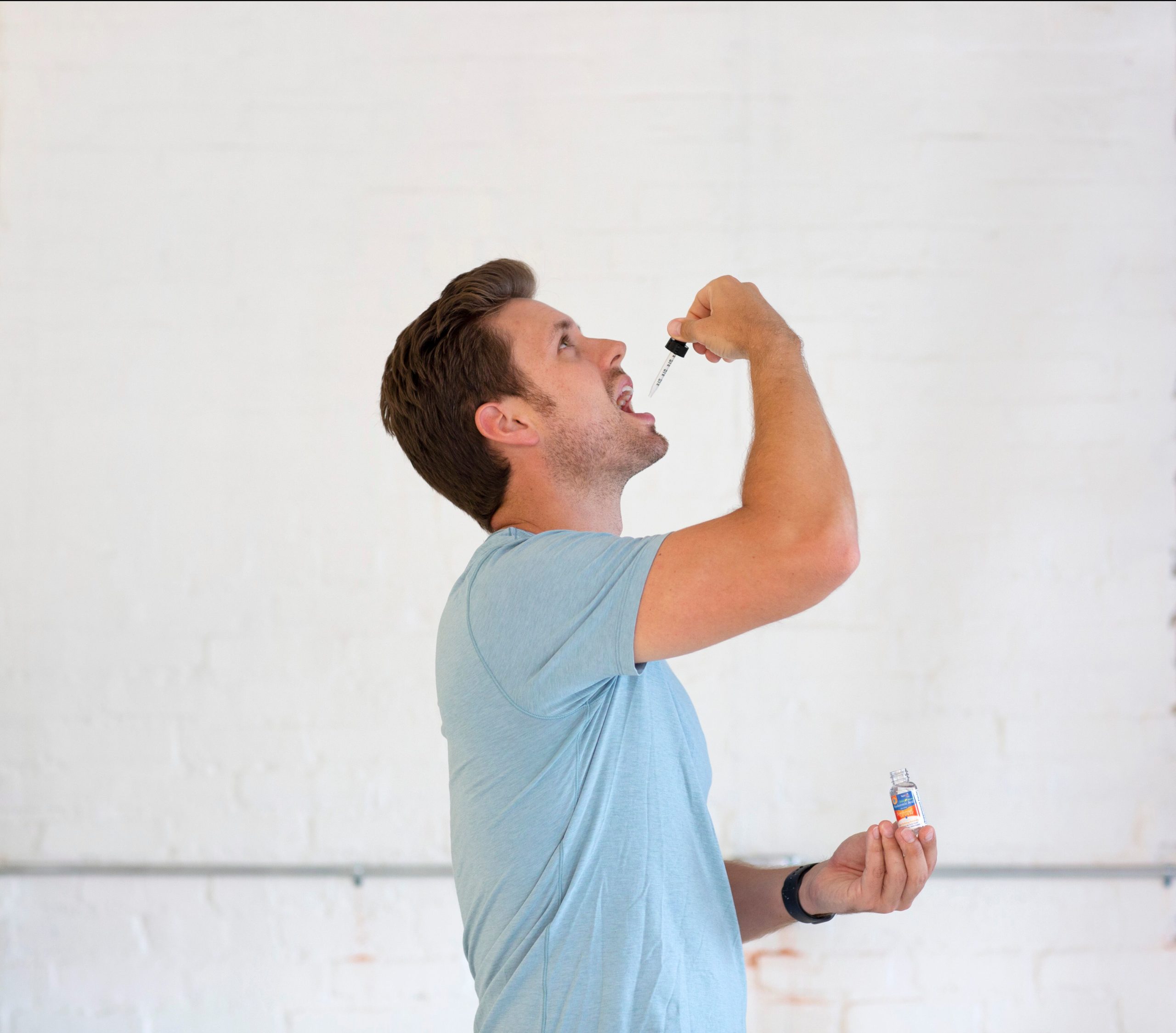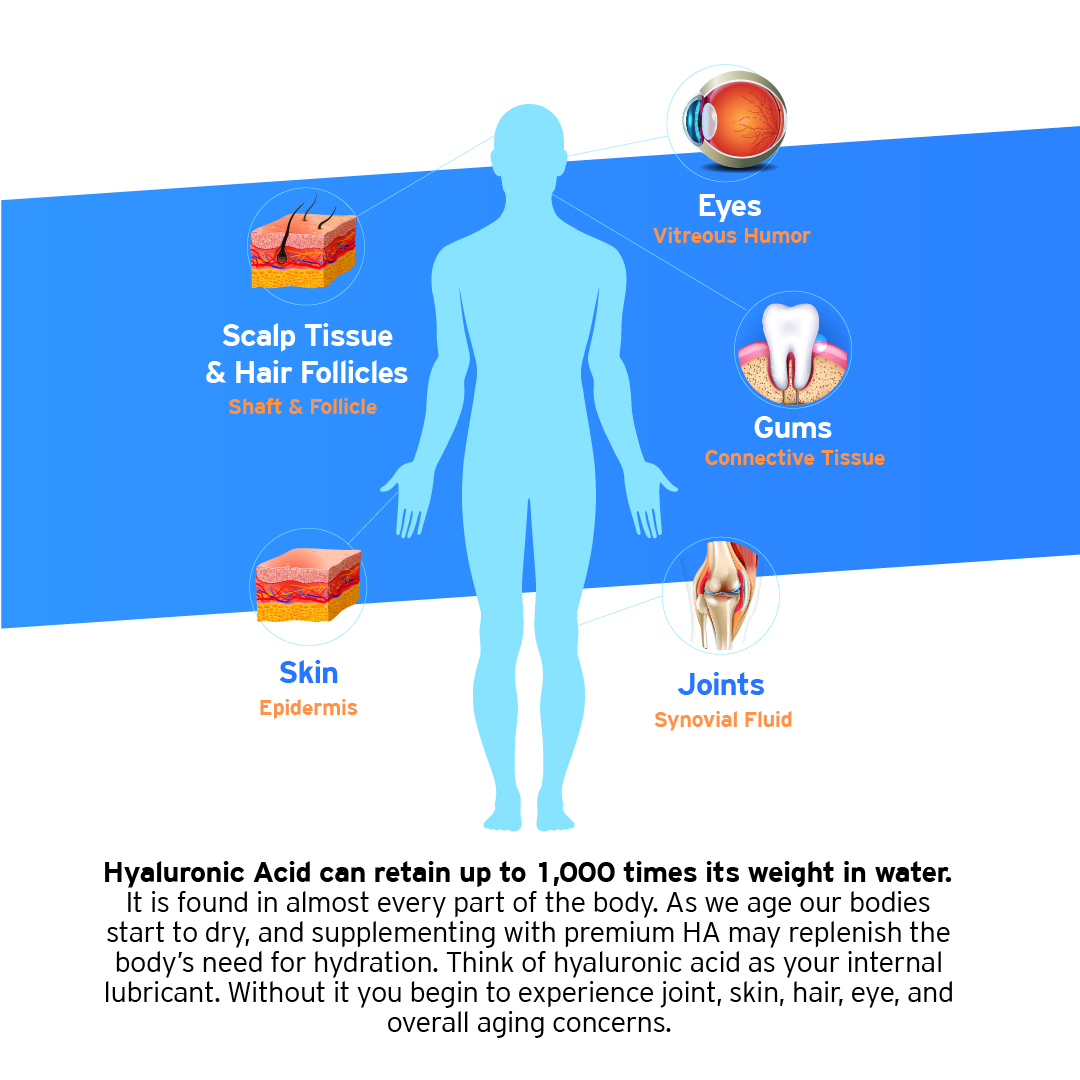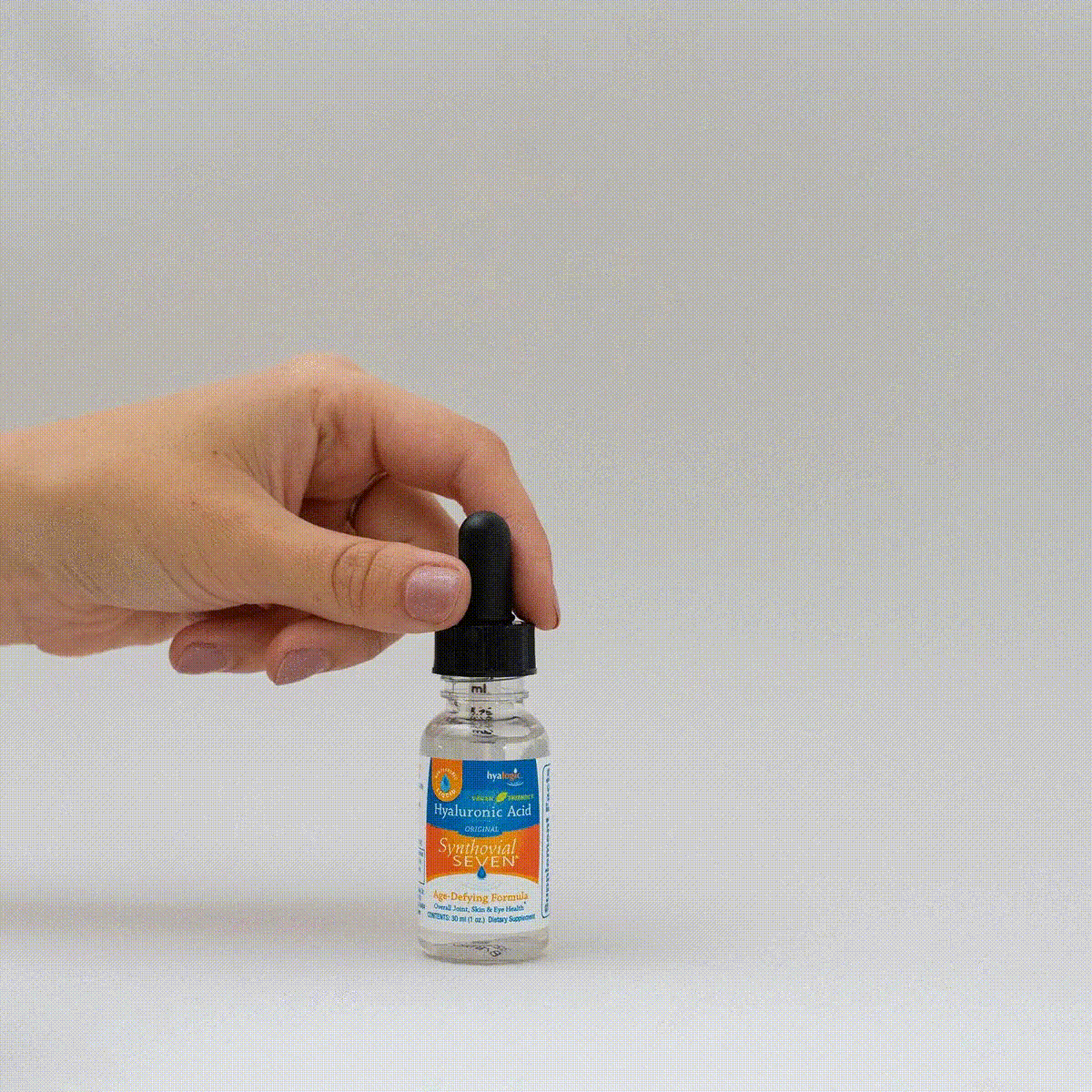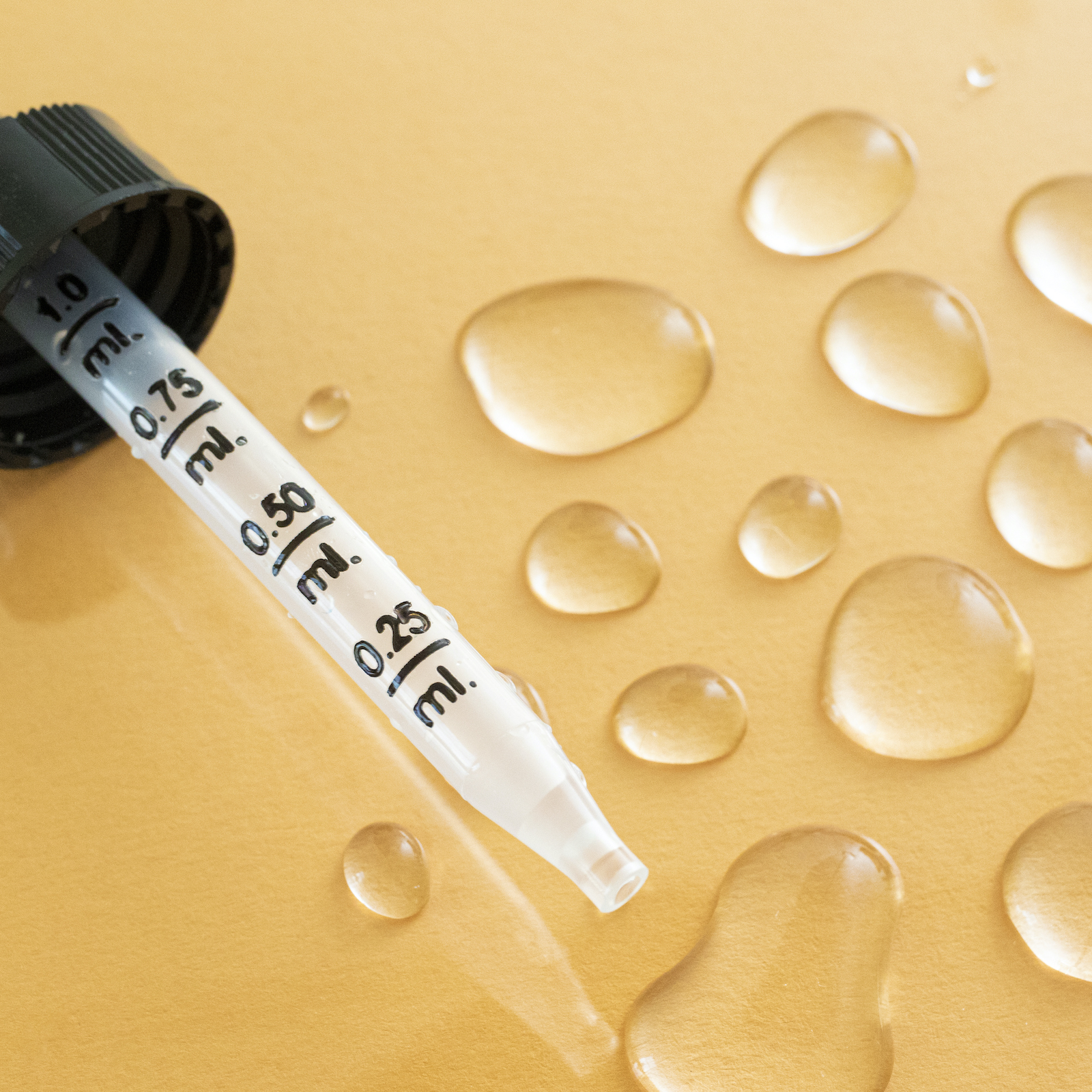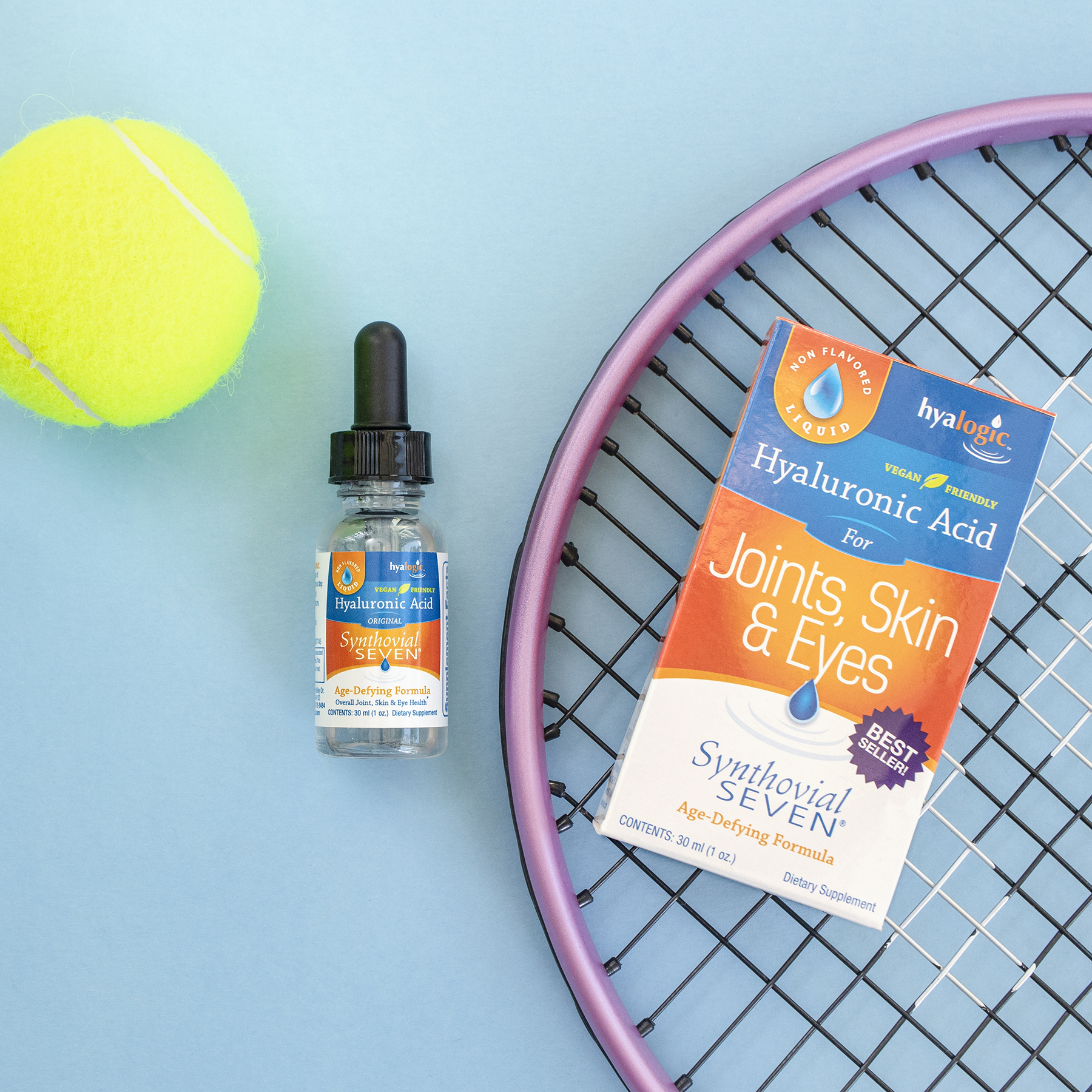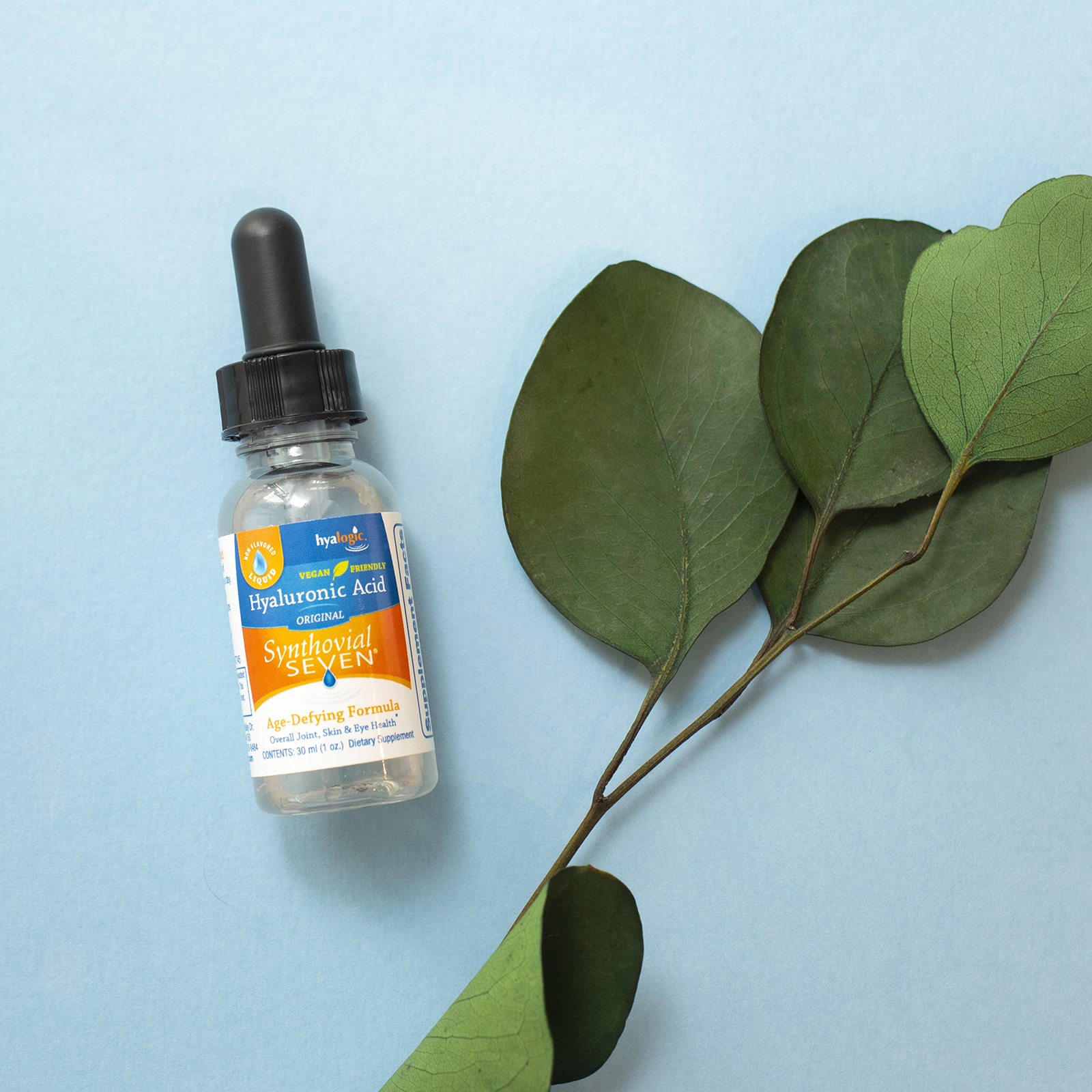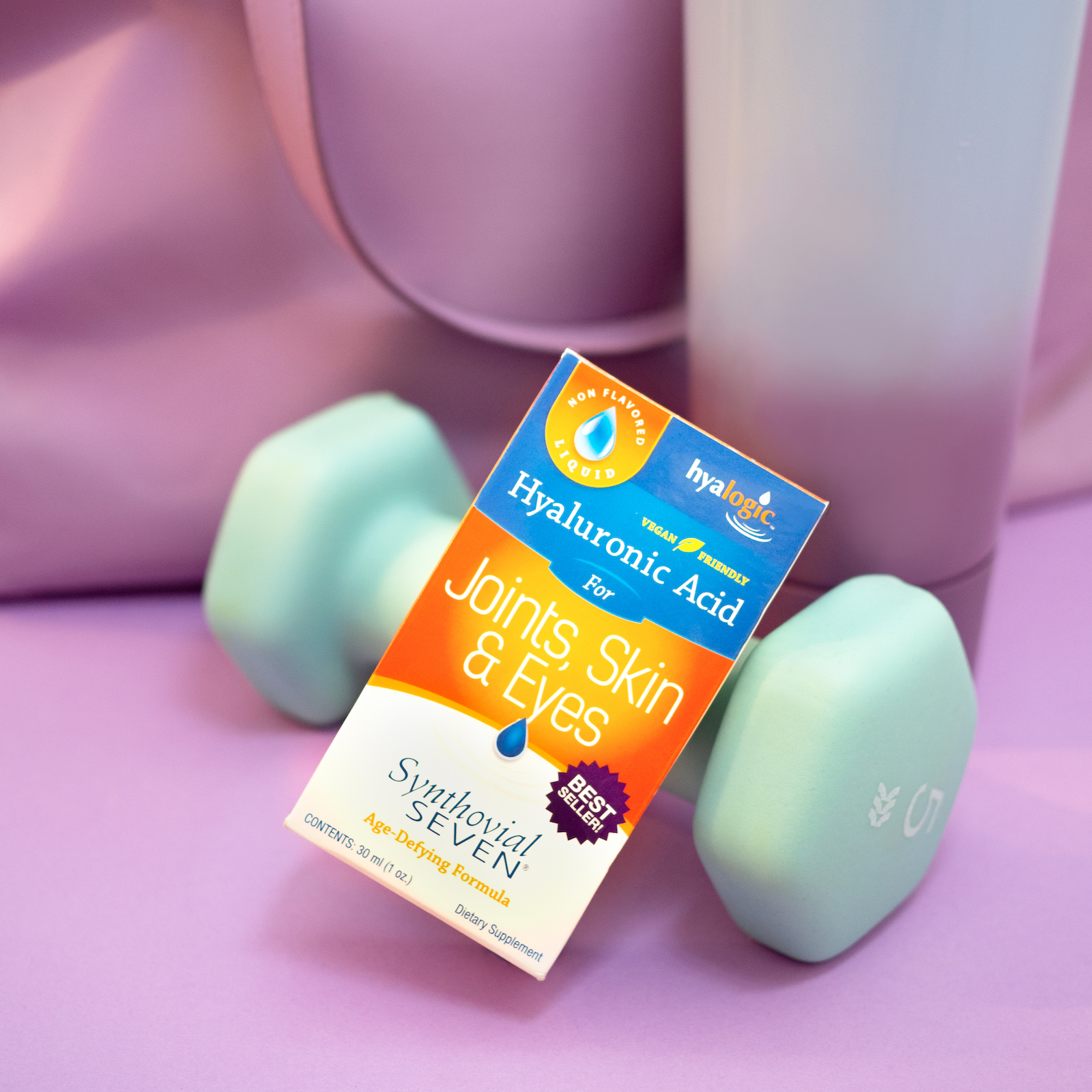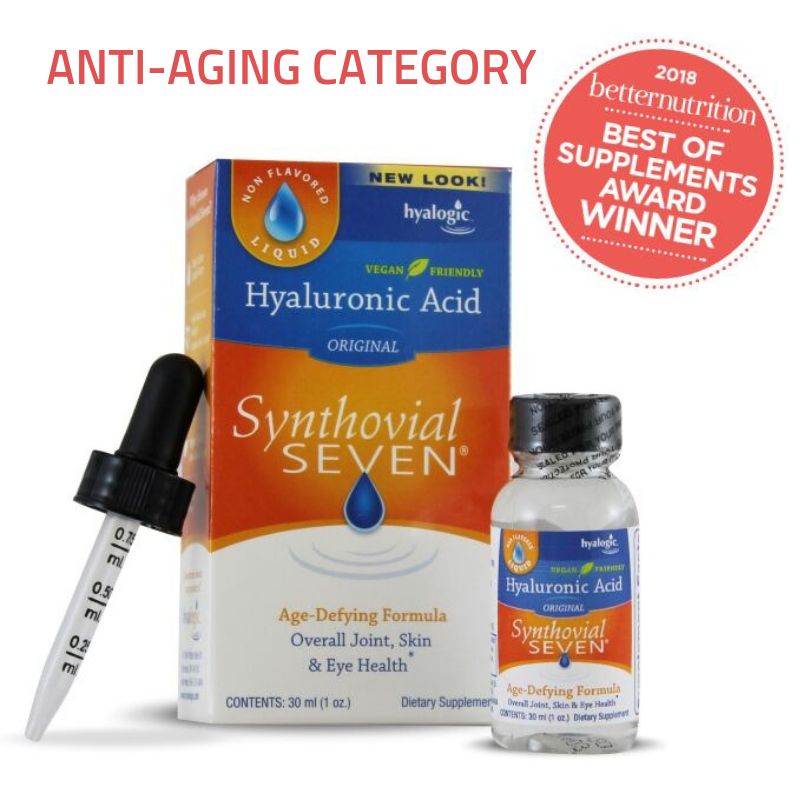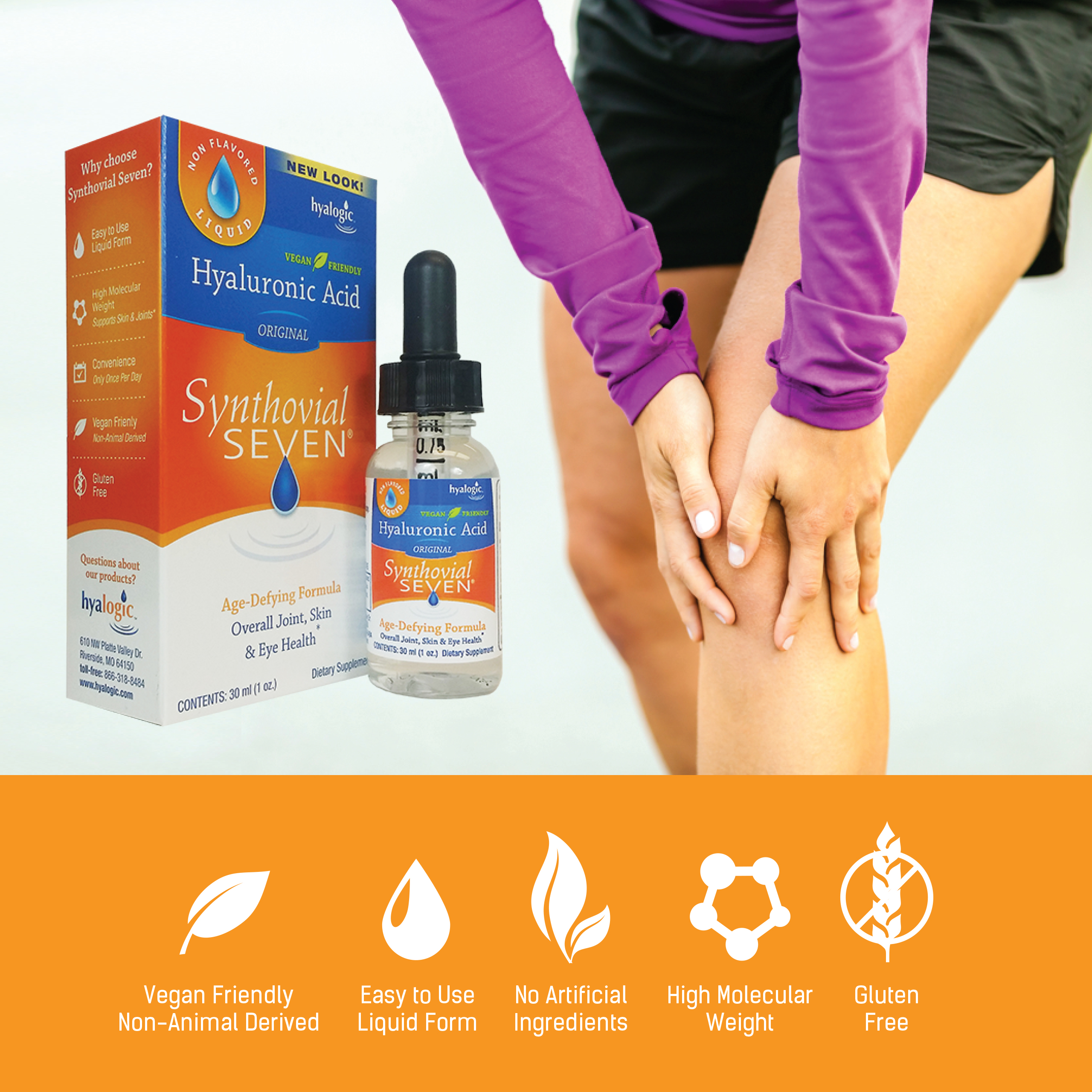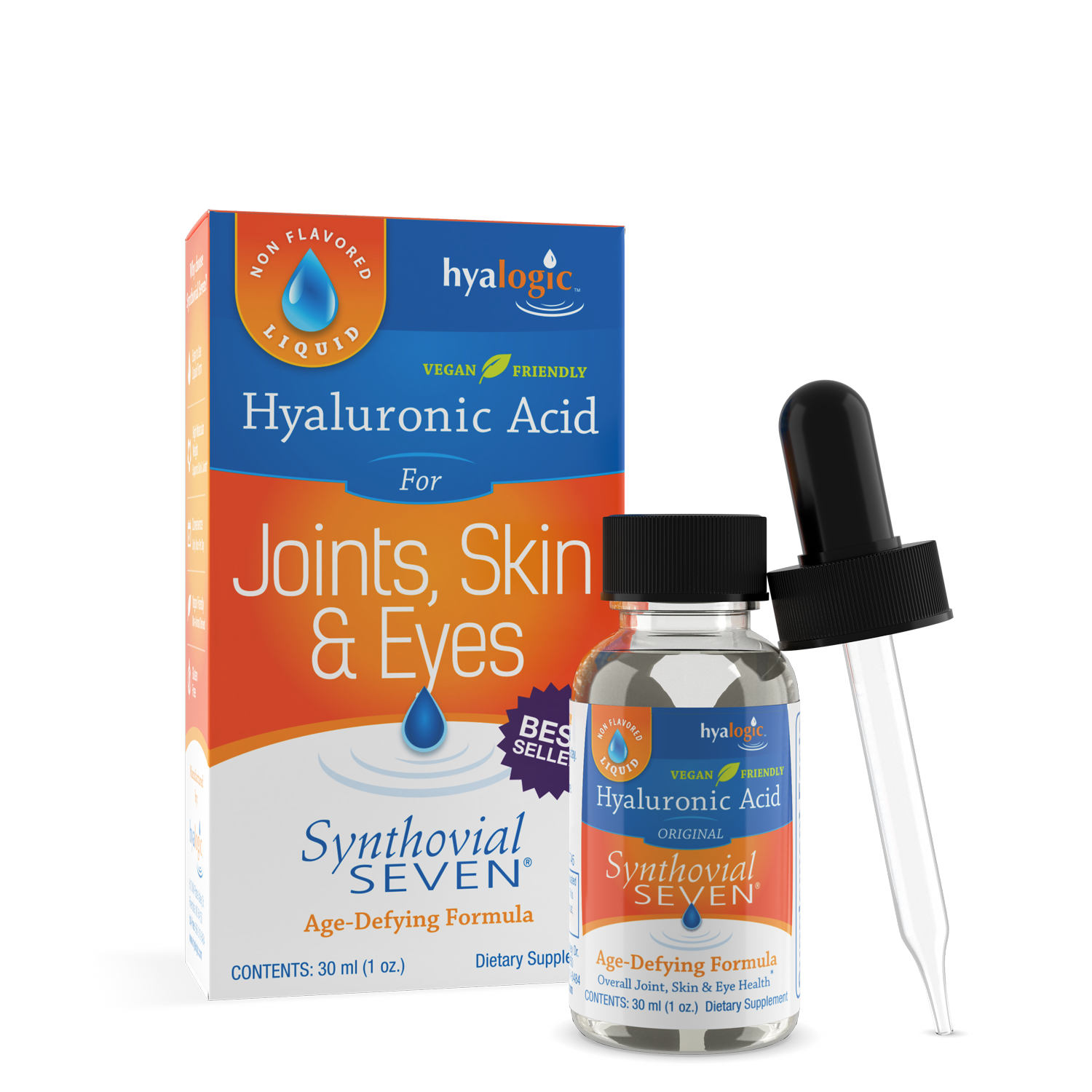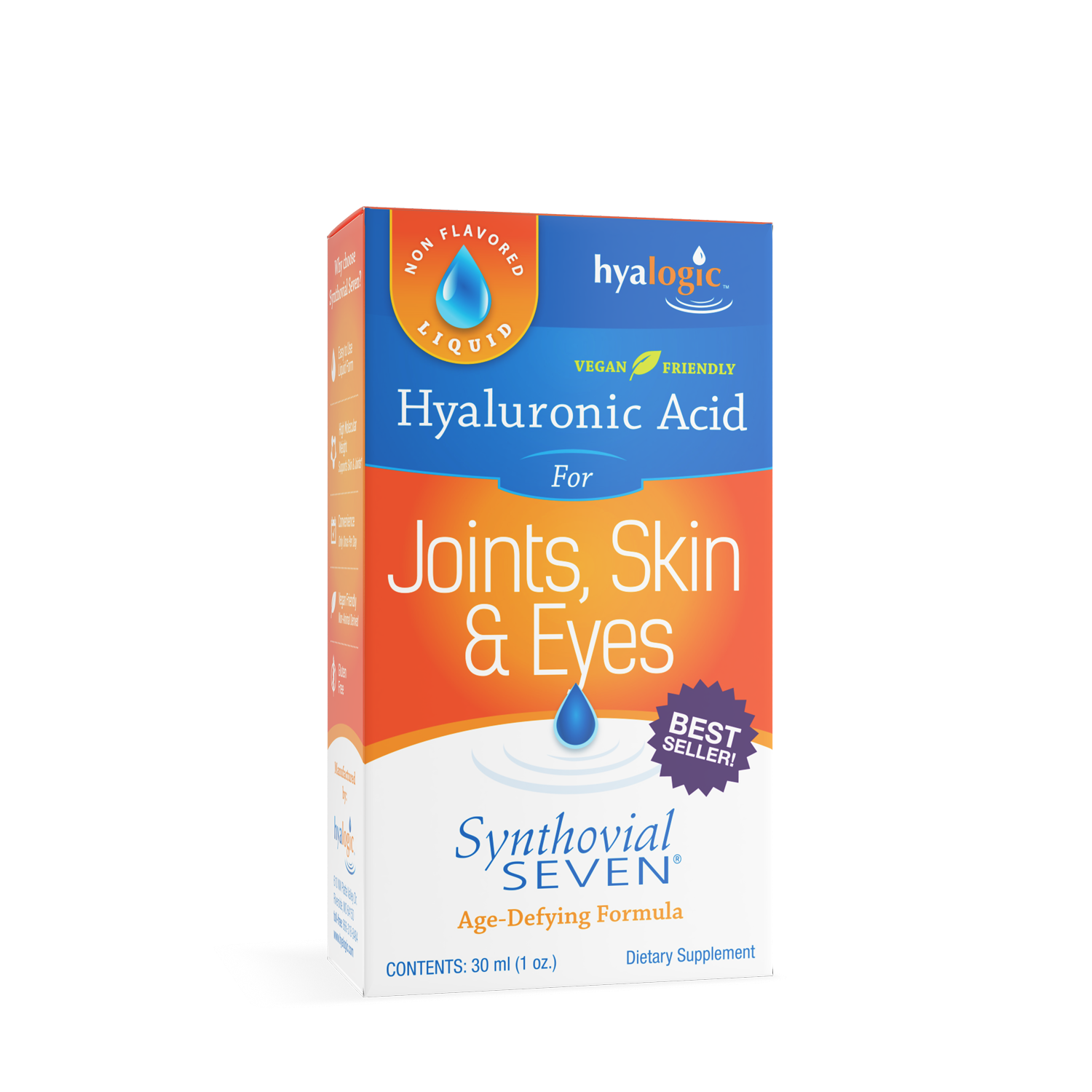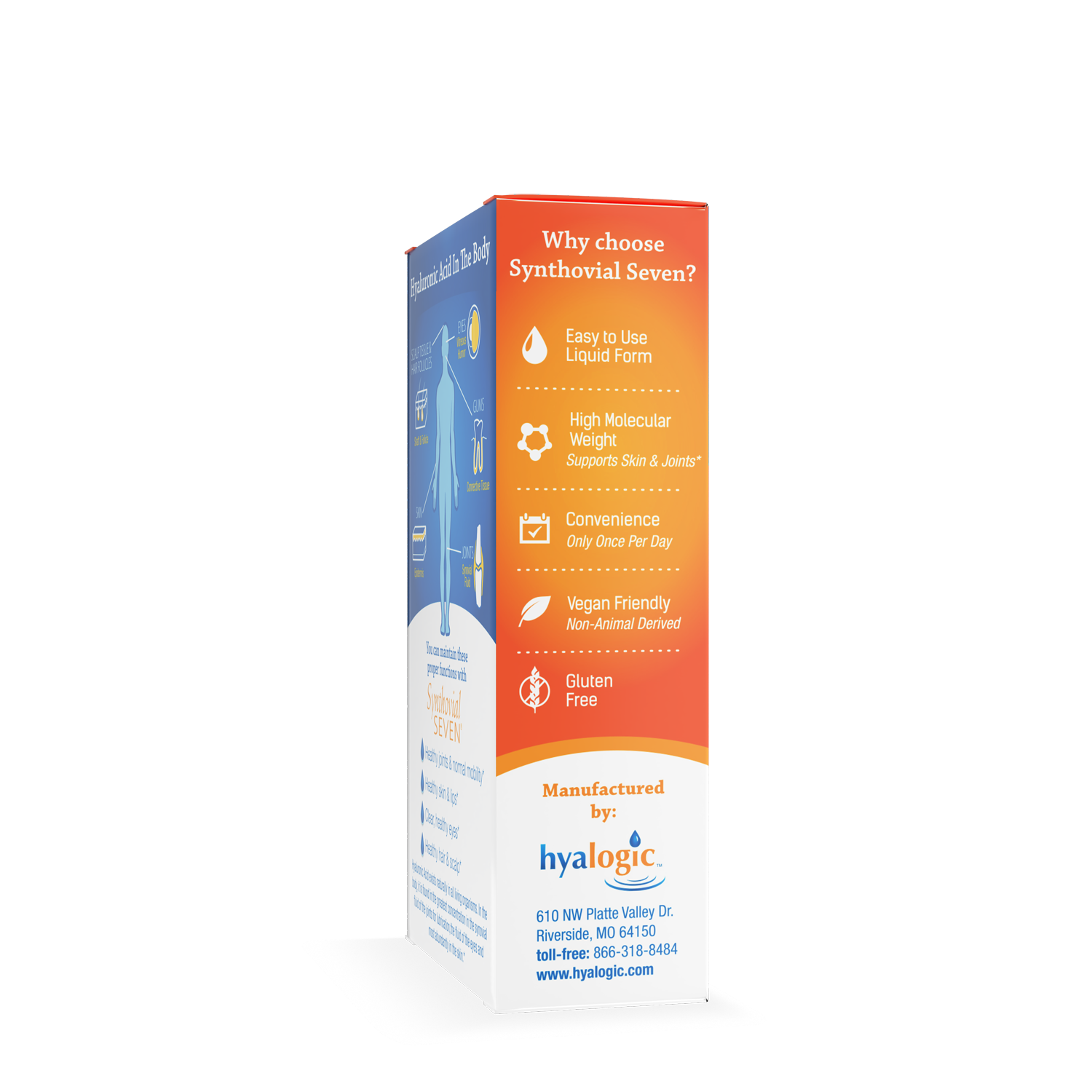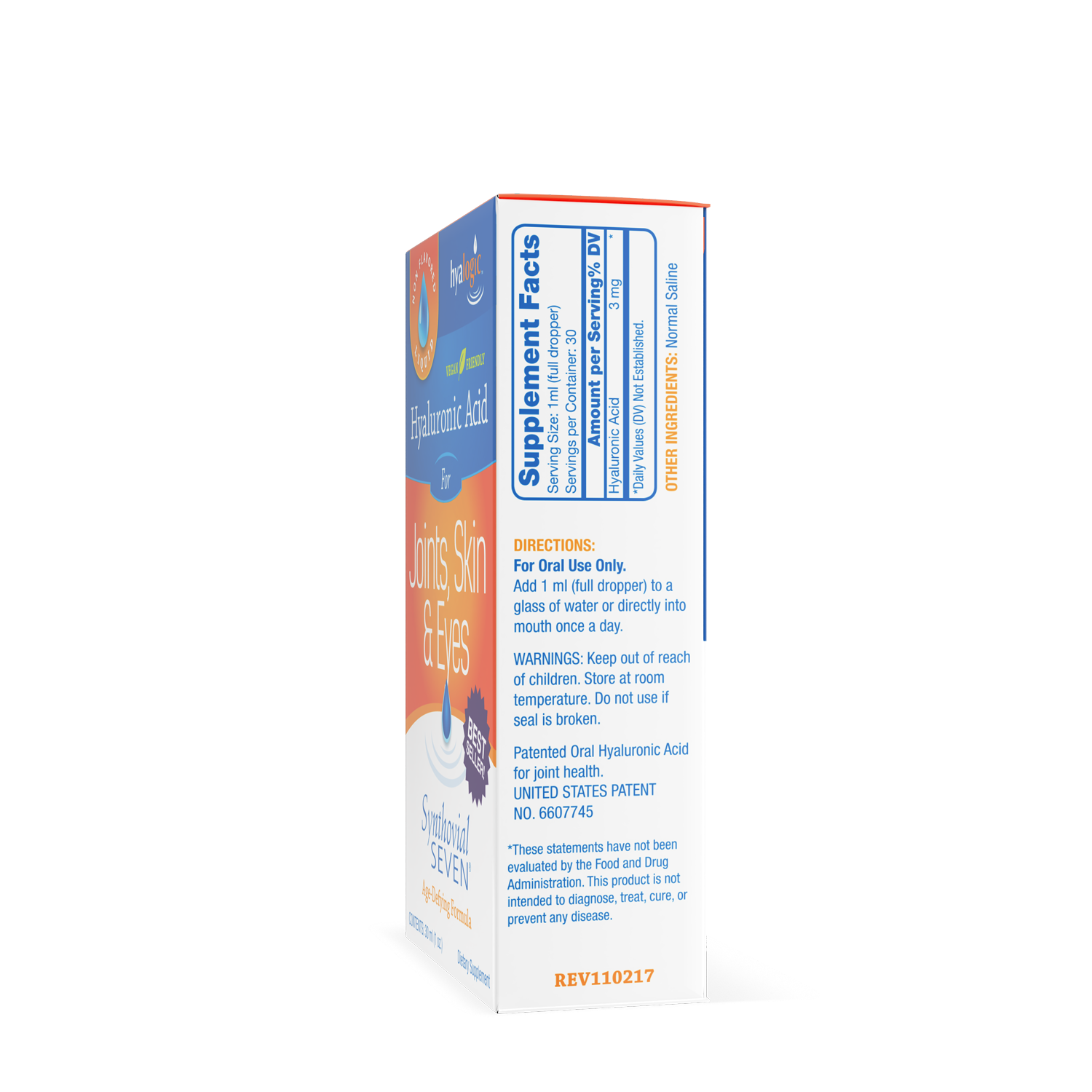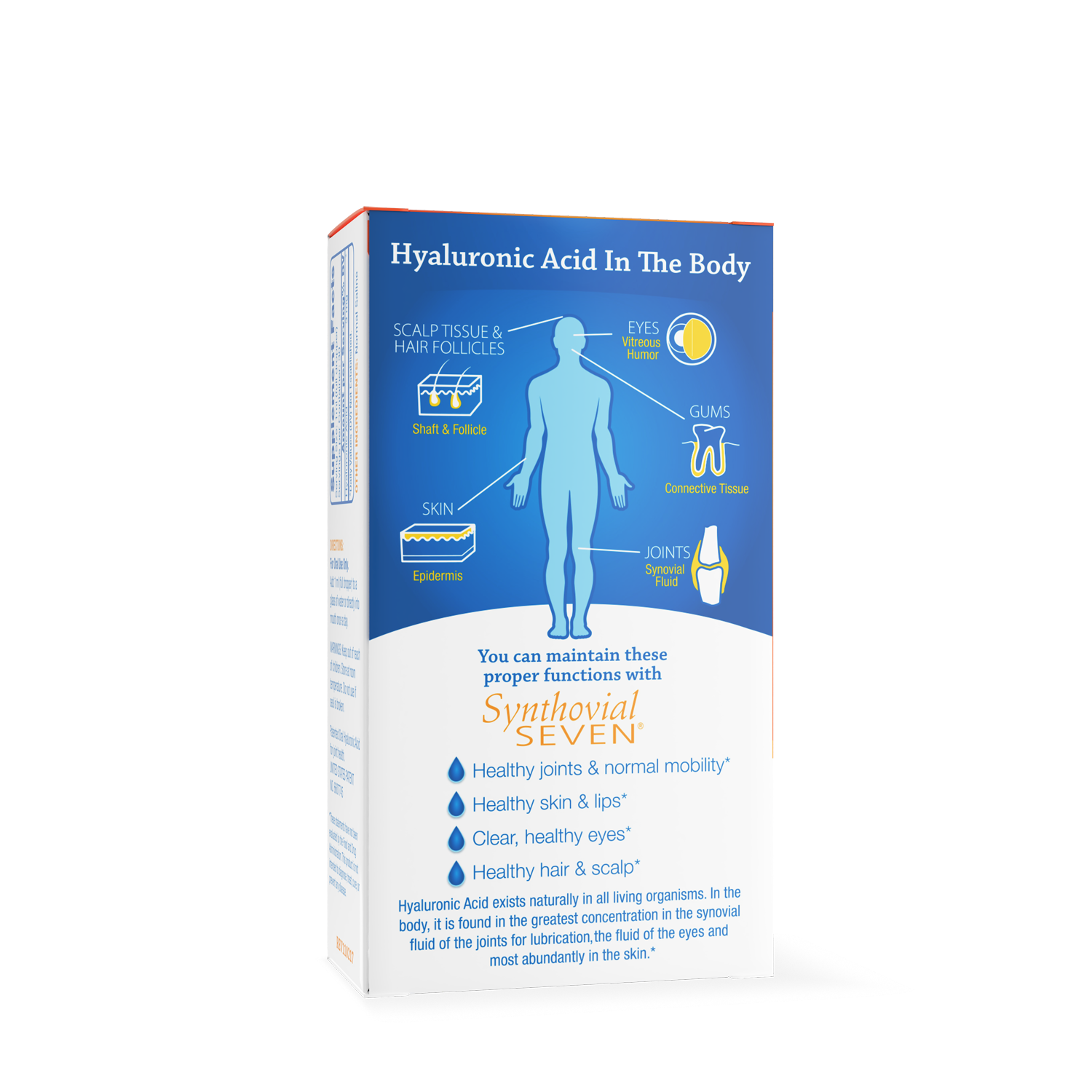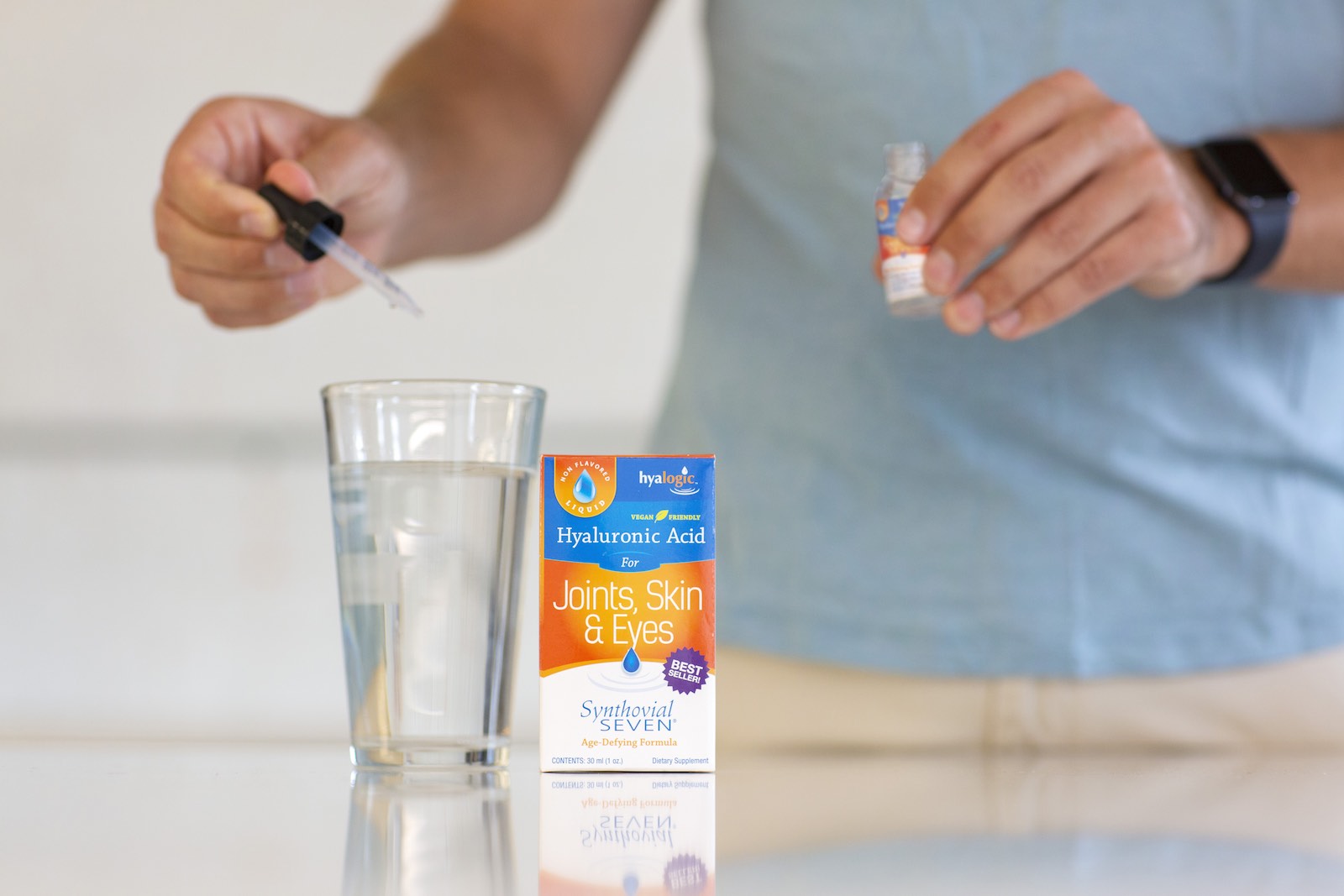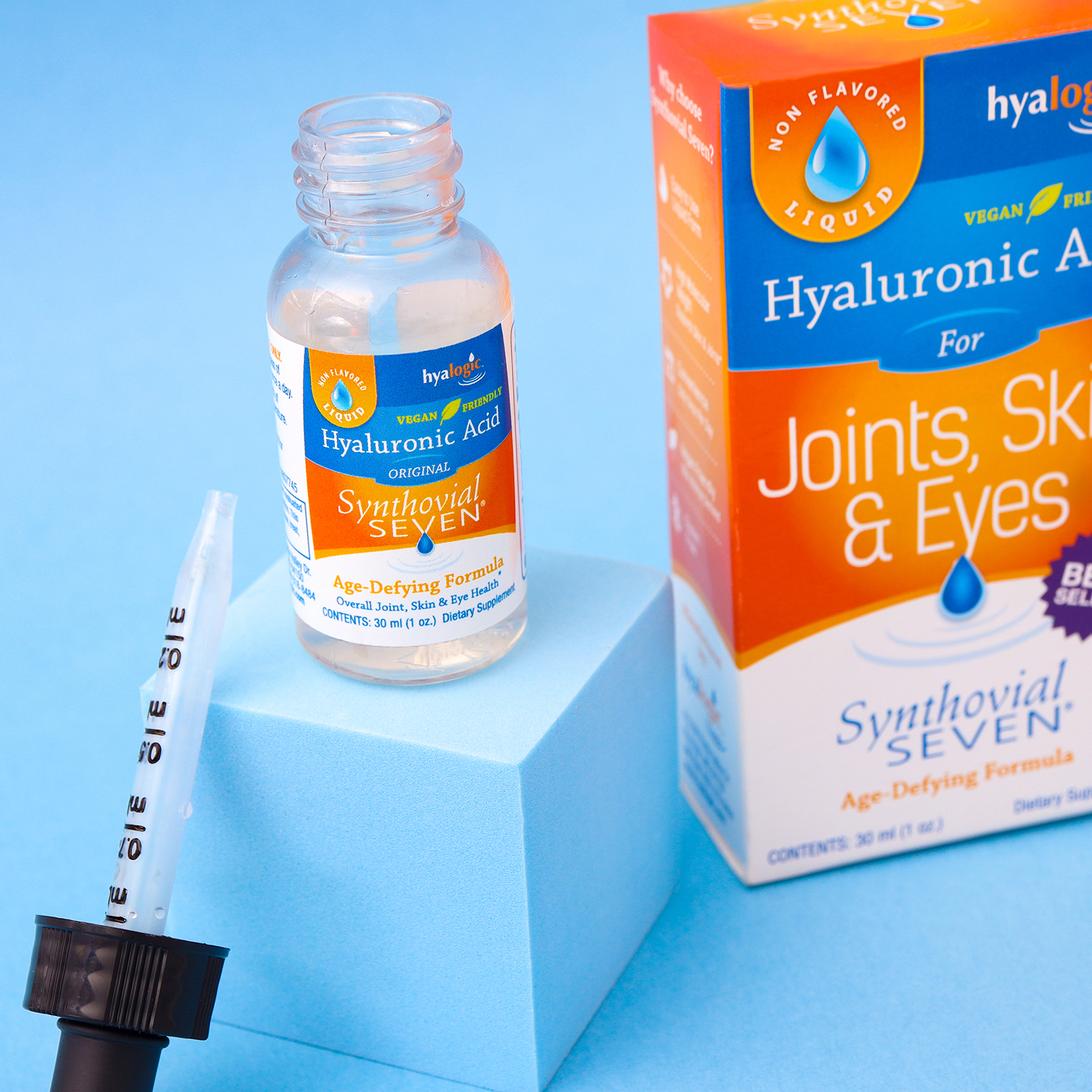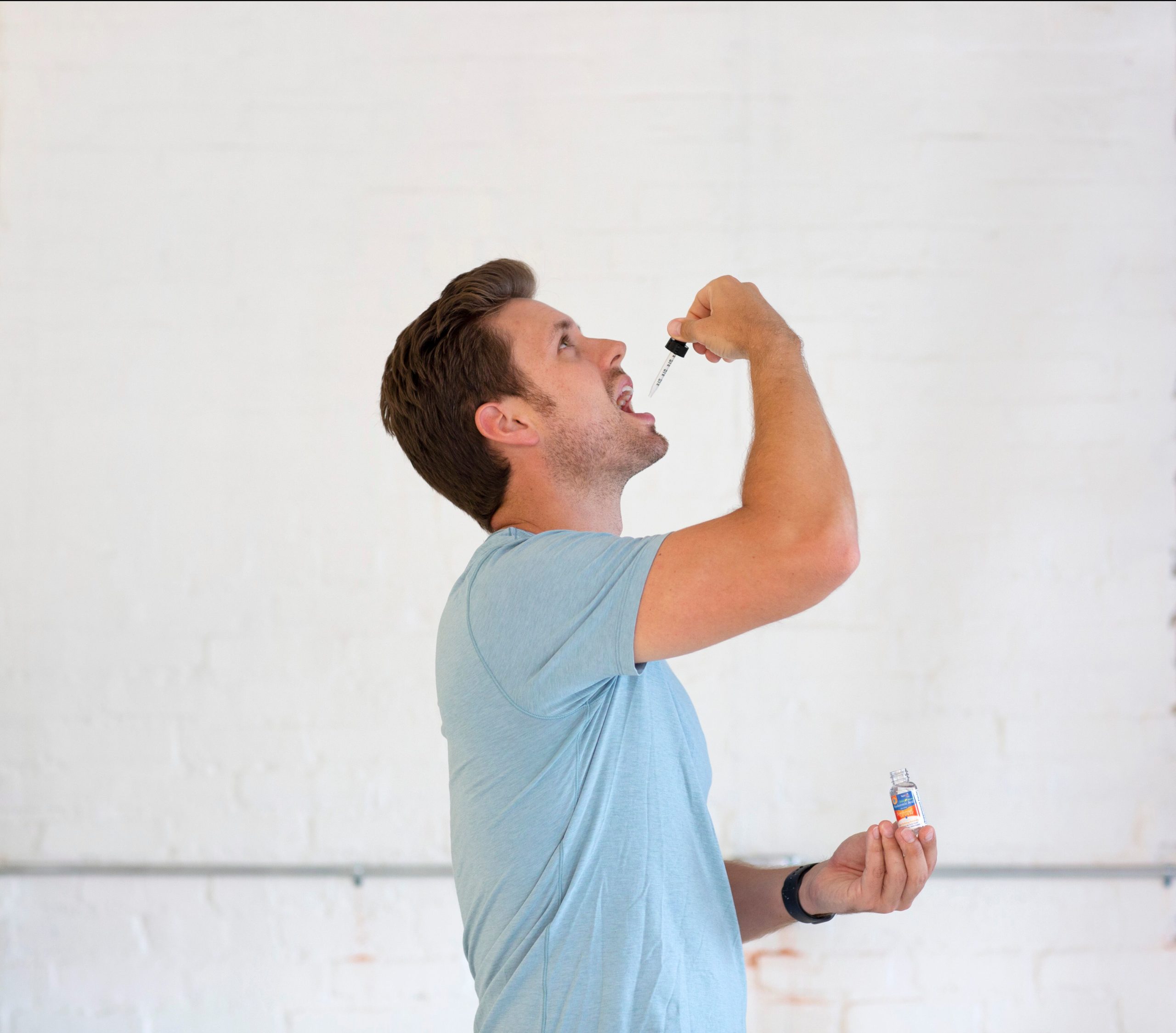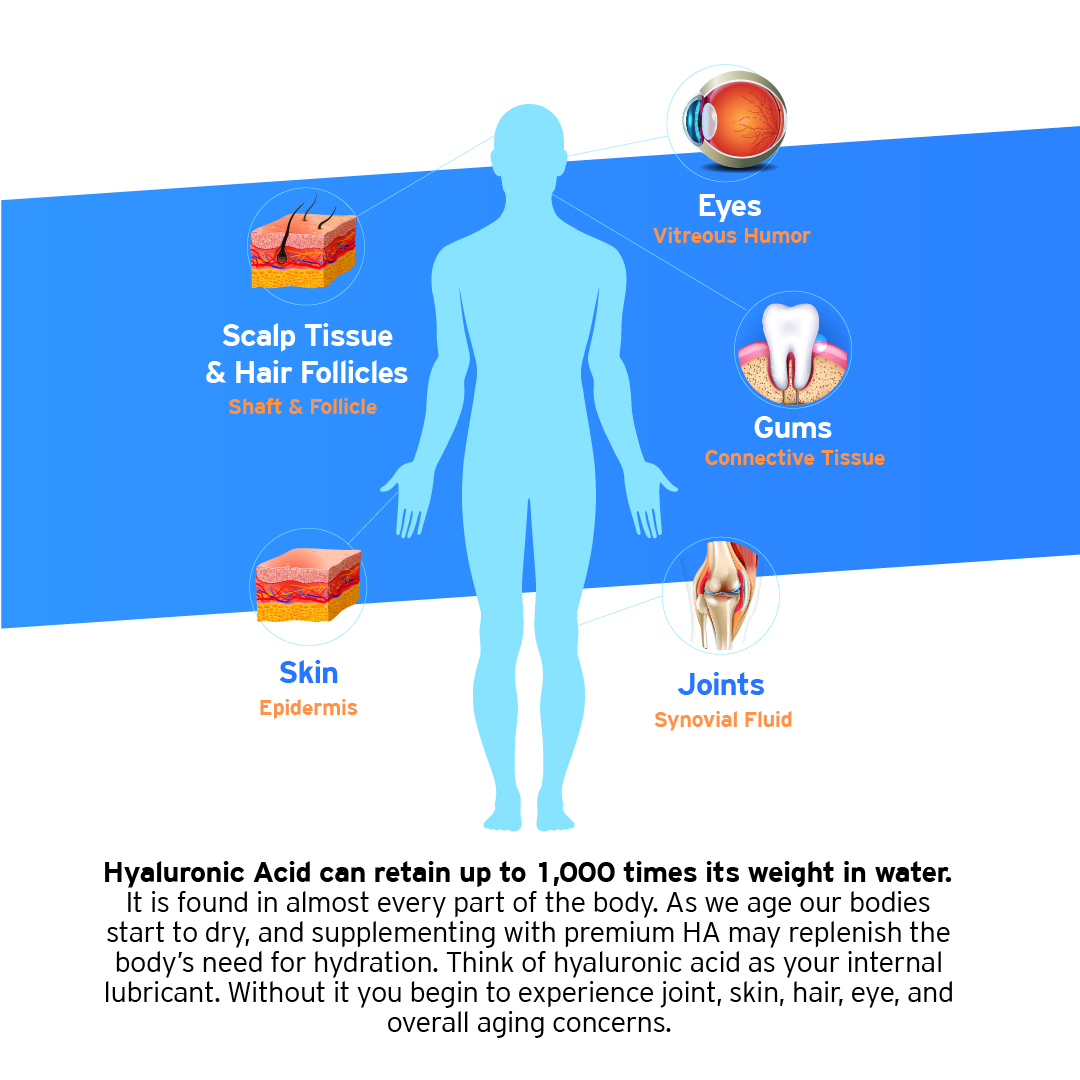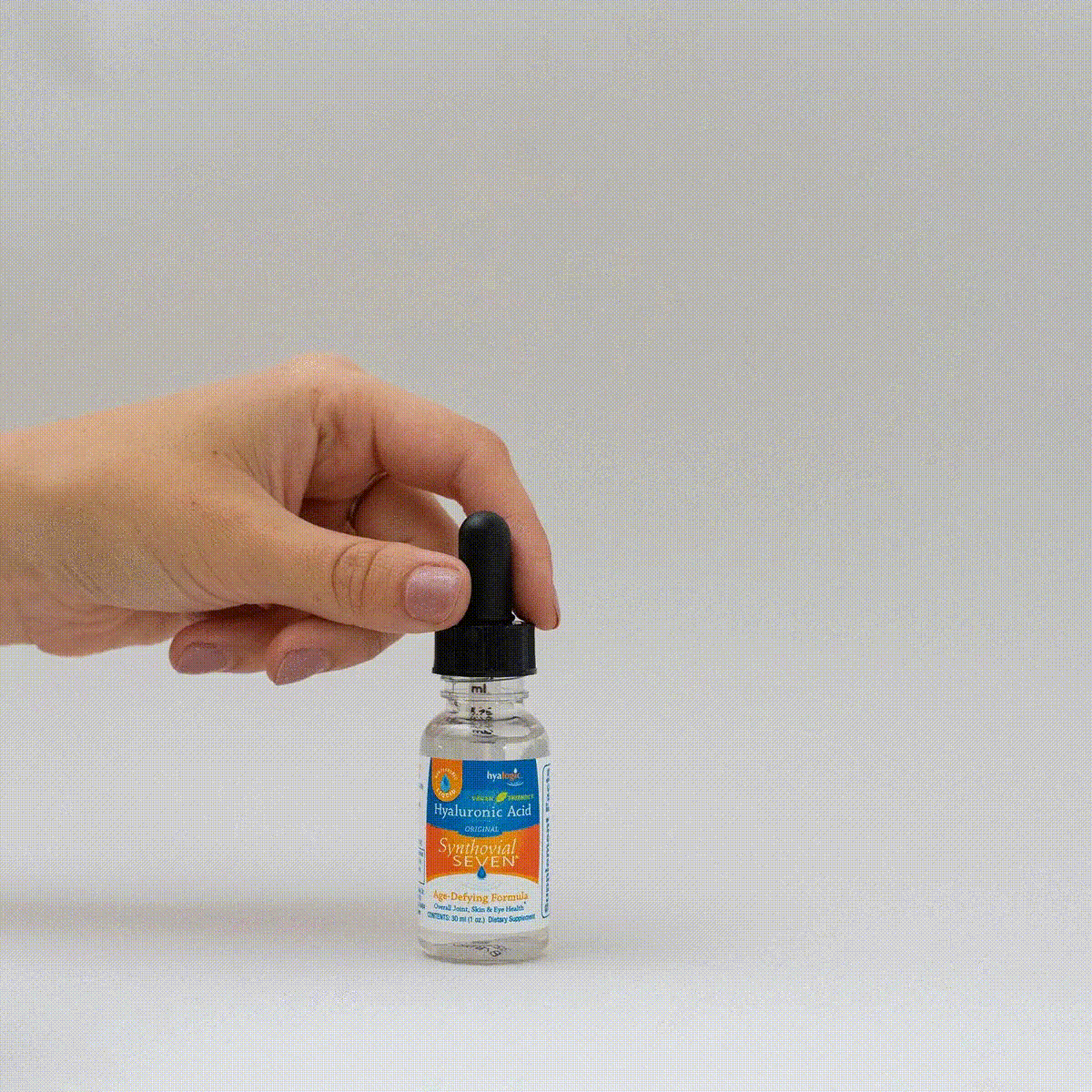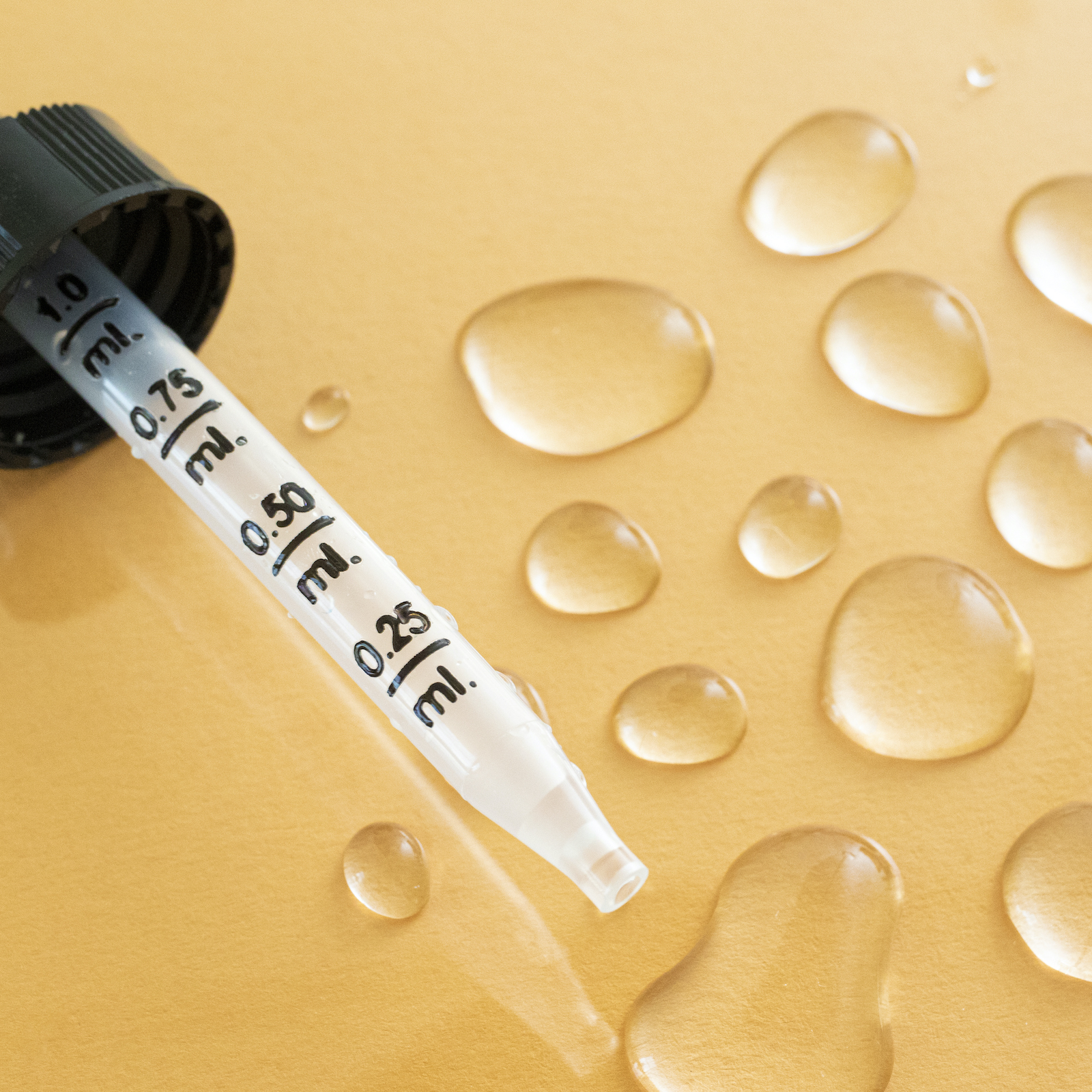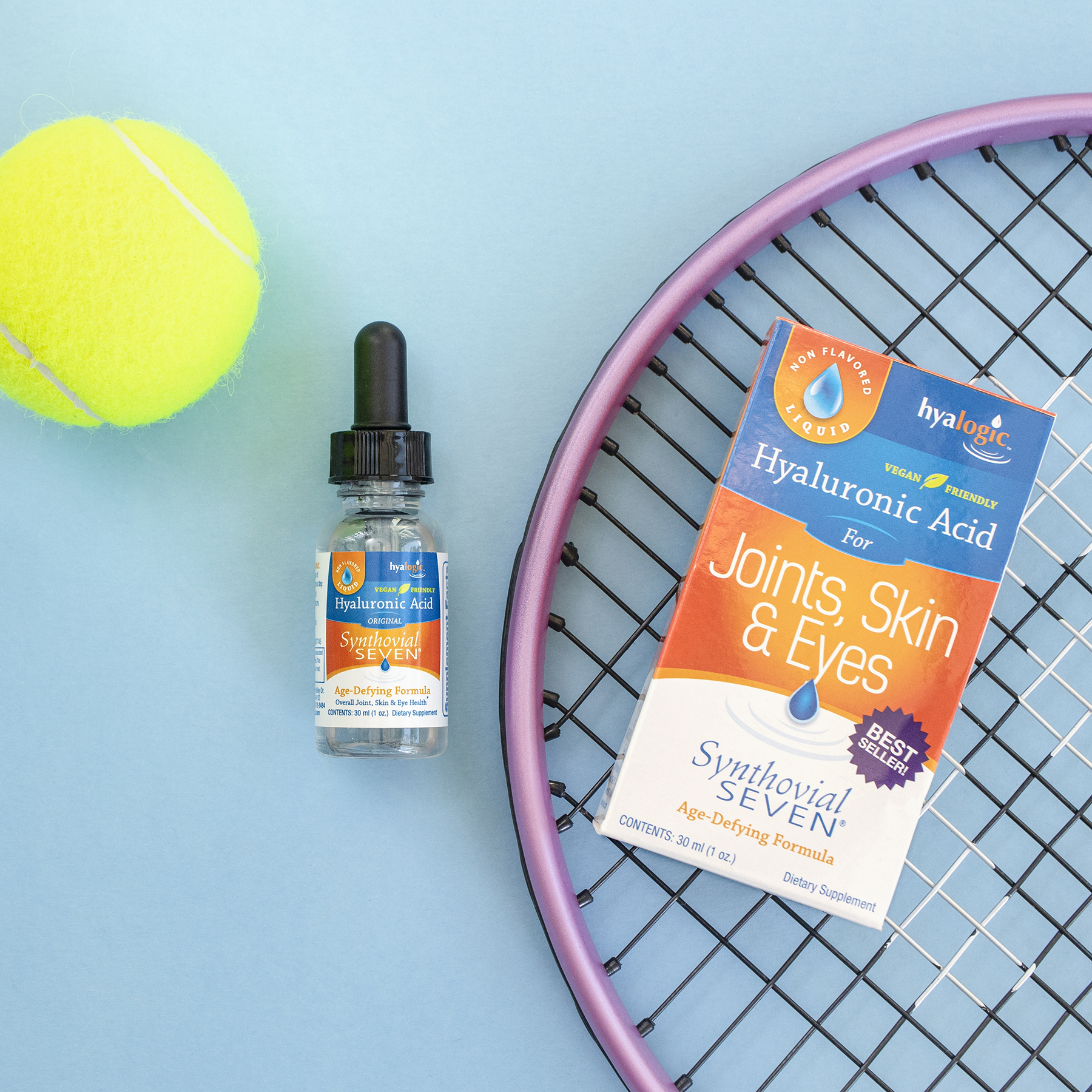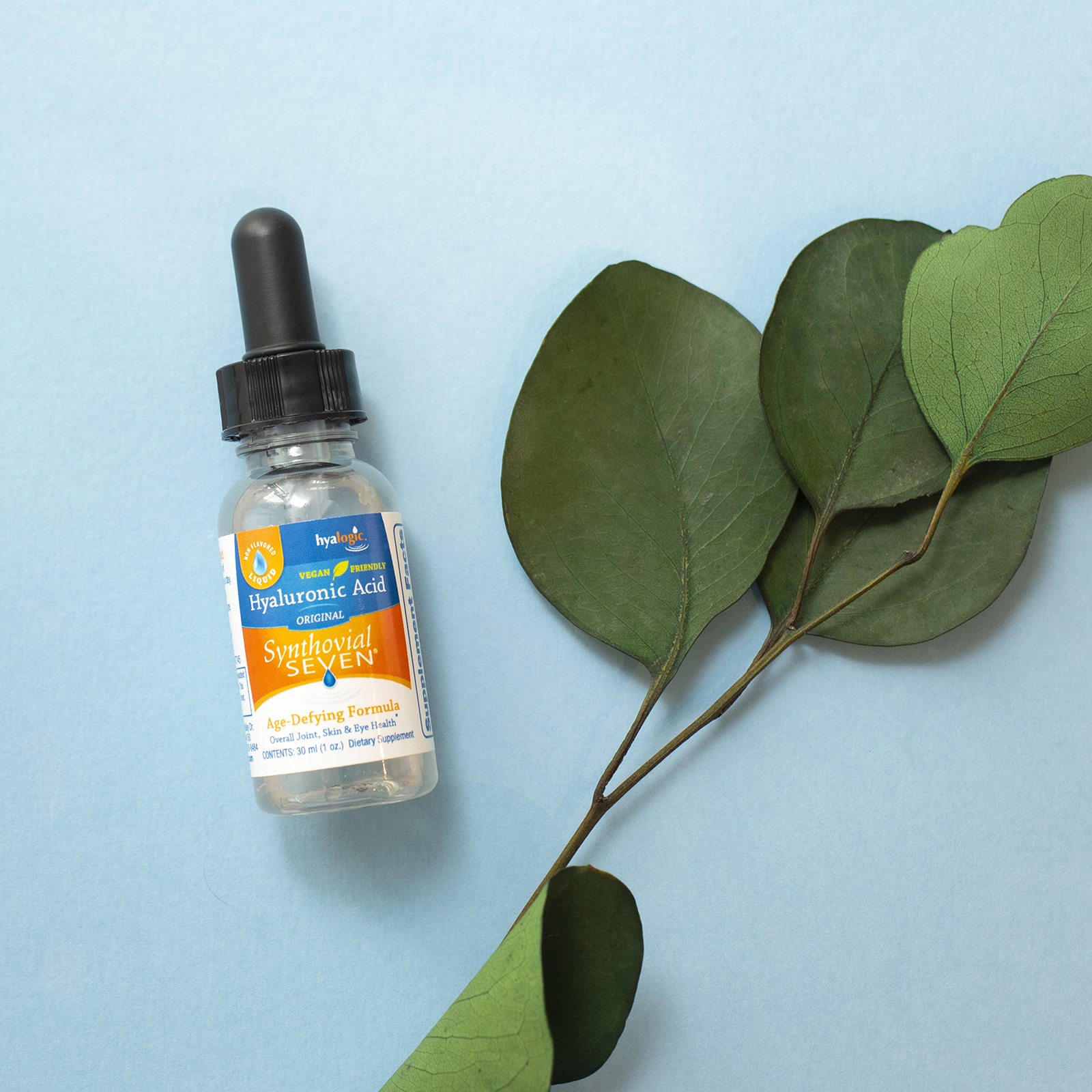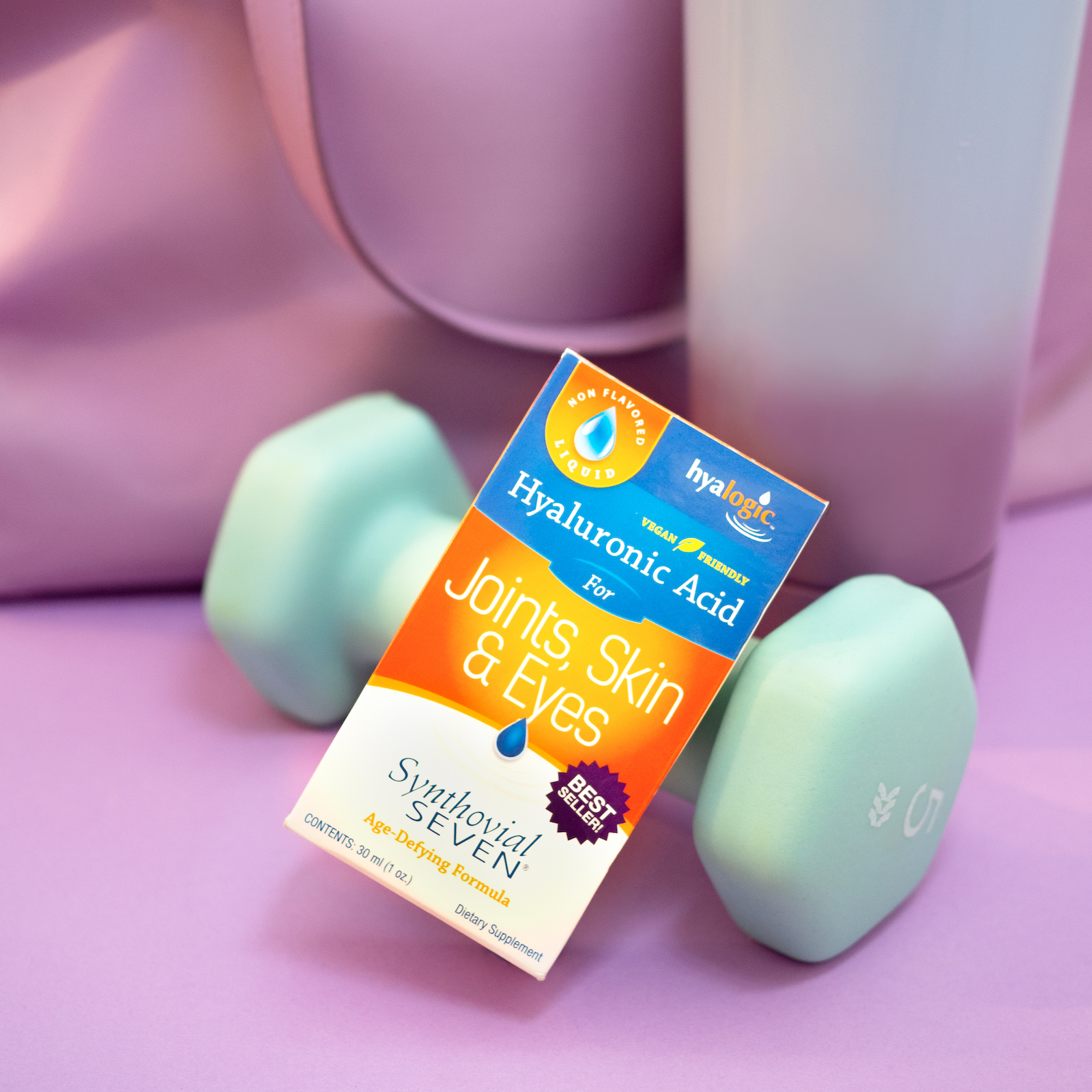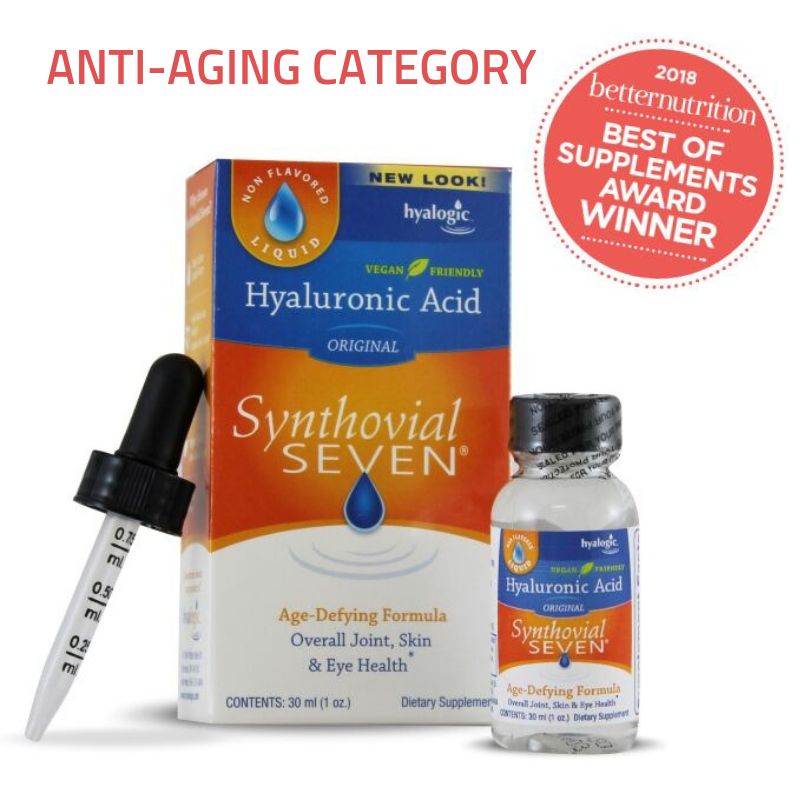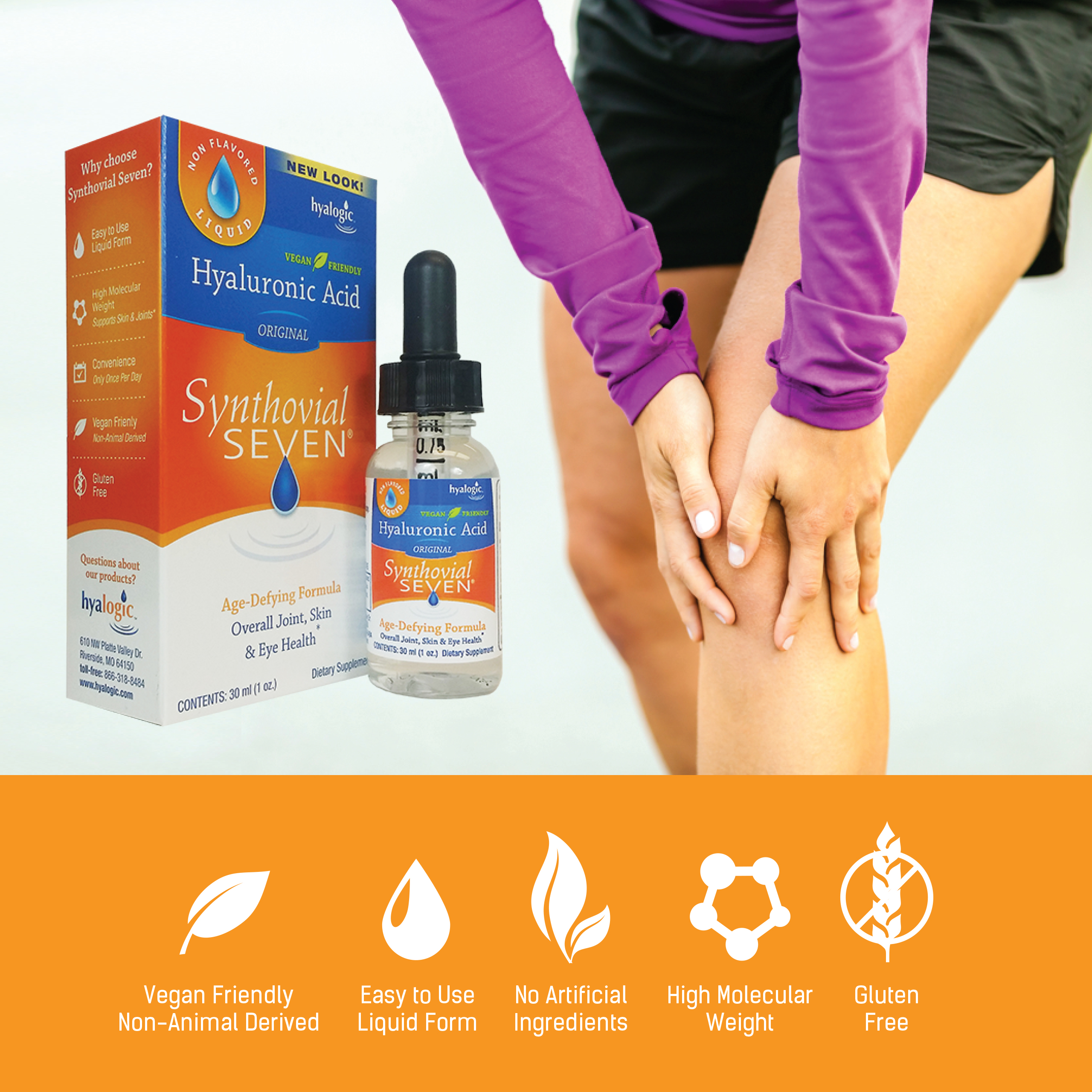 Synthovial SEVEN® Joint Support
Leave a Review
Support your joint, skin and eye health with Award-Winning Synthovial SEVEN®. Synthovial SEVEN® is an oral Hyaluronic Acid dietary supplement that supplements the natural HA in your body.*
Liquid Synthovial SEVEN® is easy to take and supports the HA in your body to:
Help lubricate joints and cartilage for normal movement
Supports skin hydration for healthy skin appearance.
Facilitate eye health for normal vision
Experience the ultra-hydration supporting benefits of Synthovial SEVEN® today!
UPC 858259000124
We believe in the shortest ingredient list possible. You don't need the entire periodic table to be effective, and we work tirelessly to include only the necessities.
Normal Saline
Directions: For Oral Use Only. Add 1ml (full dropper) to a glass of water or directly into mouth once a day.
Premium-Grade HA
In a Daily Liquid Solution
Hyaluronic Acid (HA) exists naturally in living organisms. In the human body, it is found in greater concentrations in the synovial fluid of joints for proper lubrication, the vitreous humor (fluid) of the eye and, most abundantly, in the skin.
As we age, the body produces less and less Hyaluronic Acid. This has an effect on normal, smooth, comfortable joint movement and normal softness and smooth skin appearance.  You can help maintain normal mobility,  support healthy hydrated skin and clear healthy eyes with Synthovial SEVEN®.†
Synthovial SEVEN® is an oral solution made from premium grade Hyaluronic Acid with a high molecular weight. Hyaluronic Acid is a polymer and it can come in varying molecular weights. Research has indicated that higher molecular weight HA polymers can offer more benefits to the body.
Synthovial SEVEN® is a liquid solution of Hyaluronic Acid. Oral liquid solutions by nature are often considered to be absorbed by the body easier and quicker than tablets and capsules.  It has been said that they are pre-hydrated for the body.
Useful
Frequently Asked Questions
What does Synthovial SEVEN® do for my joints?
Synthovial SEVEN® helps your joints in maintaining their healthy and fluid motion. Hyaluronic Acid supplements the synovial fluid within the joint to help maintain its cushioning properties.†
What does Synthovial SEVEN® do for my skin?
The skin contains the highest concentration of Hyaluronic Acid in the body. Almost 50% of the body's Hyaluronic Acid can be found here. The presence of large amounts of Hyaluronic Acid in the skin helps to keep the skin elastic and healthy.†
Why do I need Synthovial SEVEN®?
Hyaluronic Acid is naturally produced by the body as a constituent of synovial fluid that lubricates the cartilage between the joints. As we age, the body produces less high molecular weight Hyaluronic Acid. The Hyaluronic Acid in Synthovial SEVEN® helps the body in maintaining a proper amount of Hyaluronic Acid is needed for normal body function.†
Where does your Hyaluronic Acid come from?
The Hyaluronic Acid in Synthovial SEVEN®, as well as the rest of the products from Hyalogic, comes from an extracellular protein during a natural fermentation process; not an animal source. This high molecular weight Hyaluronic Acid produced is equivalent to the Hyaluronic Acid in the body.†
Some of Our
Customer Favorites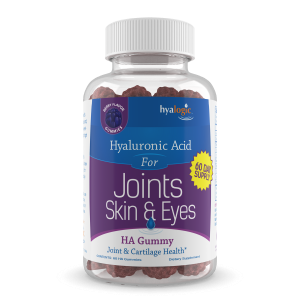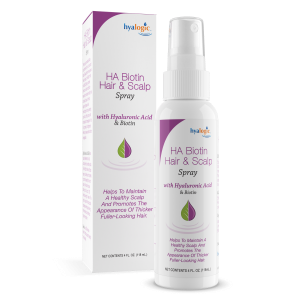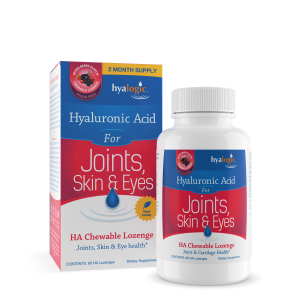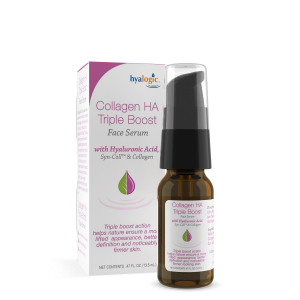 I cannot wait to try everything! I tried one bottle of the Synthovial Seven a friend gave me and loved it. I had to place my own order for it and several other products now. I've already got a friend to try your products for her family as well. Thank you for all the wonderful products again! I love this product!!! I haven't been using it long, but can already feel the results. As a professional dancer, I have to keep my joints in great shape and this stuff does the trick. Even my fiancé was amazed at how it helped through an 8+ hour shift standing. Thank you Hyalogic! Awesome for this body that's nearly 80 yrs. 'young'! AND your toothpaste is a blessing for tender tongue -- THANKS! I am a hard core skeptic and did not think this particular joint support supplement would make a difference but I must say - IT DOES! I feel the difference in supporting my knees as well as the shoulders, but especially the knees. I have a nephew who was into contact sports in high school and at West Point Academy, continuing into and after his war/conflict service. He is very enthusiastic about this product and said it does wonders for his joints. That is how and why I started using it. No regrets. I have noticed a difference in my joints, skin, nails and hair! I was at a party the other week and someone came up to me and told me I had the most beautiful complexion! I have been using the Senthovial SEVEN for daily for 4 months. My hair appears thicker, my skin is smooth and silky feeling and my nails don't break off! I can't be without Synthovial 7, Synthovial 7 Plus, or Optimize HA. All 3 are equally effective and I've used them all. It's all thanks to your training, Darren...Thank you!! I use this every day and absolutely feel the difference. I can bend my knees fully and stand back up without feeling any of the "things" I used to feel. Love it. Highly recommended. I have used Synthovial 7 since 2004! I saw what Hyaflex was doing for my French Bulldog, and thought I would give it a try. Well, I am 67 years old, and still have a radiant complexion without wrinkles. In addition, I am an old athlete with problems, and I know it has helped, if I miss a day or two because of travel, I feel it. (Now I always take it with me). Thank you. It is something I recommend to anyone who asks why my skin is so beautiful.
Stay Hydrated
Latest Tips
When Columbia University scientists Karl Meyer and John Palmer first discovered hyaluronic acid (HA) in 1934, they could scarcely have... Healthy, youthful looking hair relies on ample hydration, both in the hair itself and in the scalp where the hair... Ageless beauty has long been the Holy Grail of the cosmetics industry. Just a quick glance online reveals the abundance...