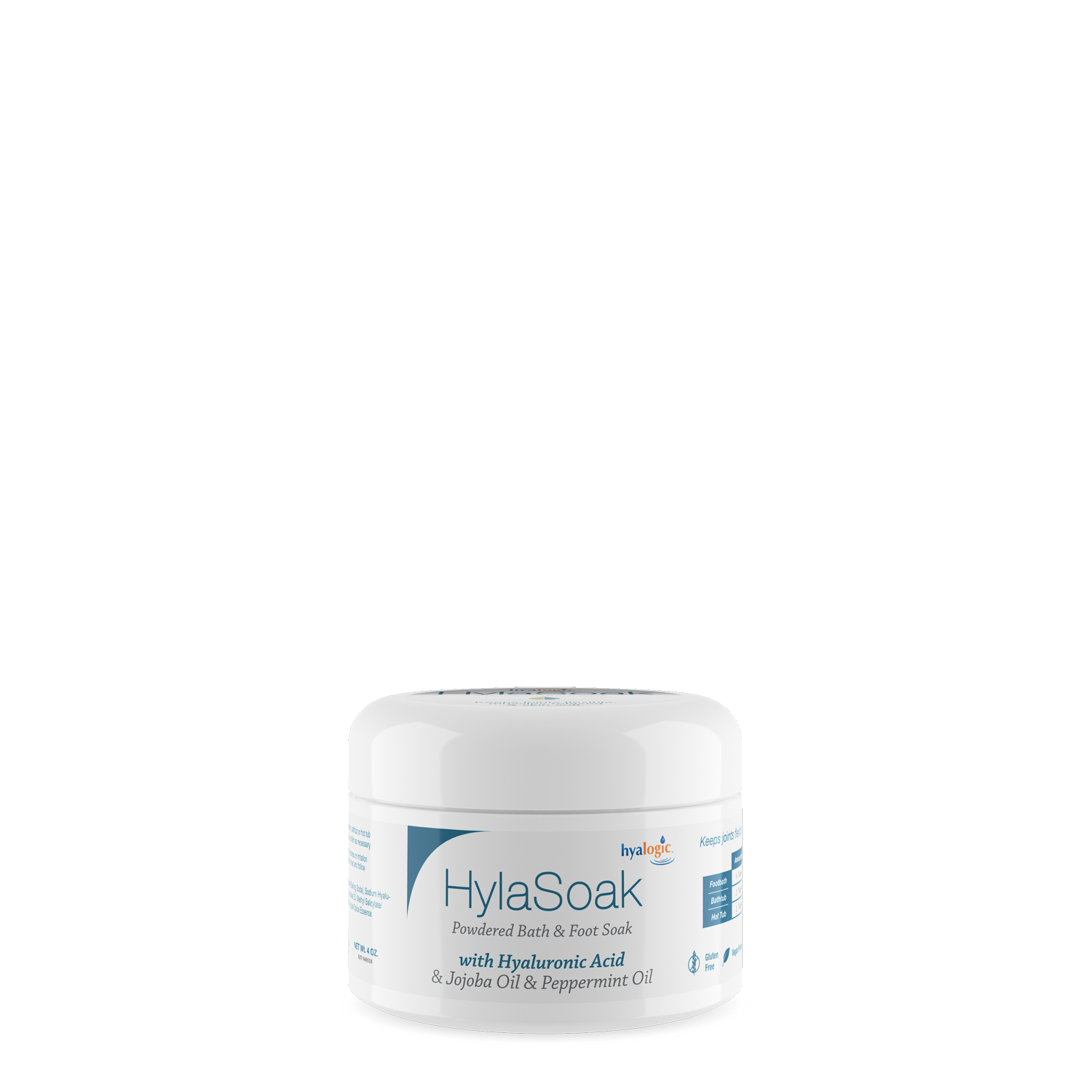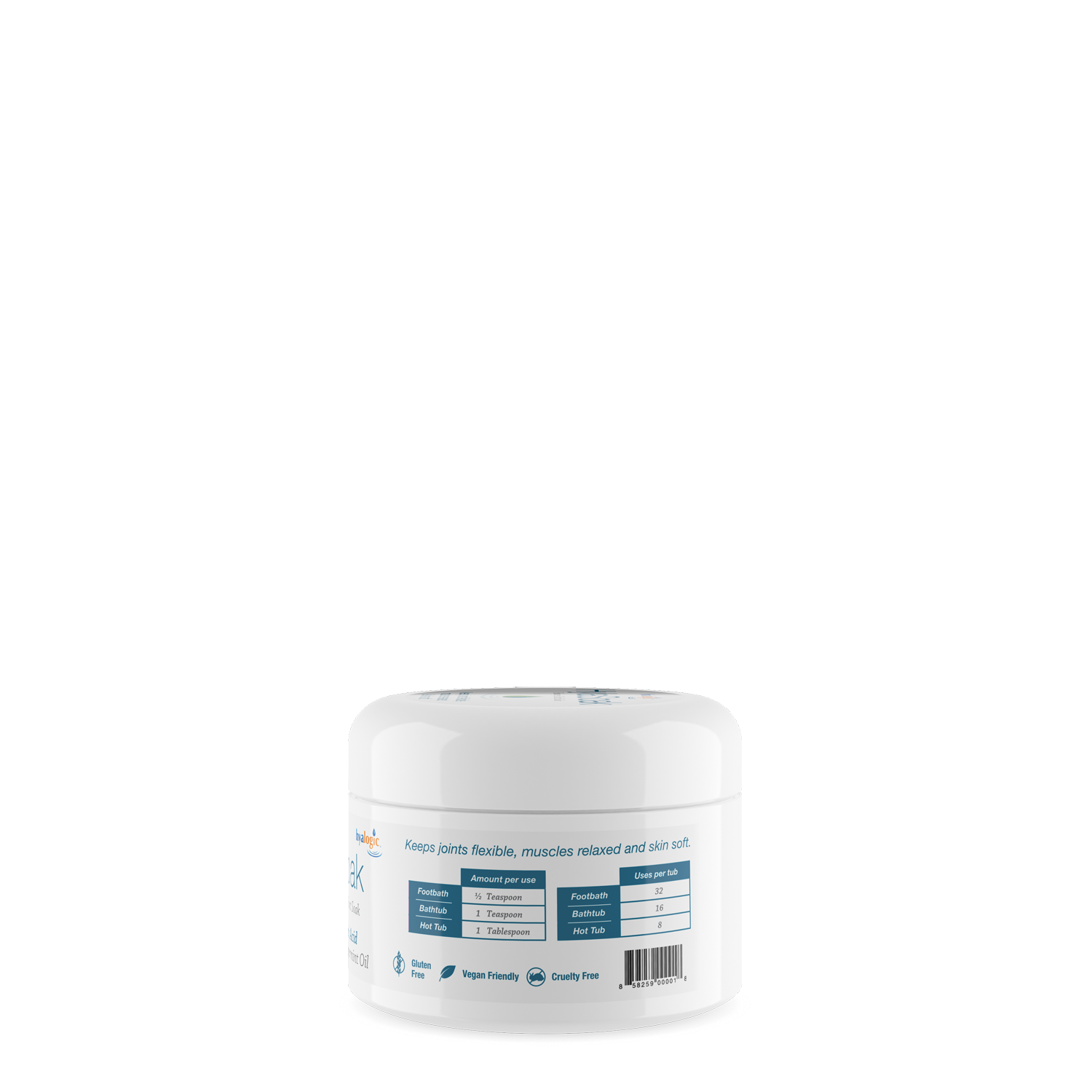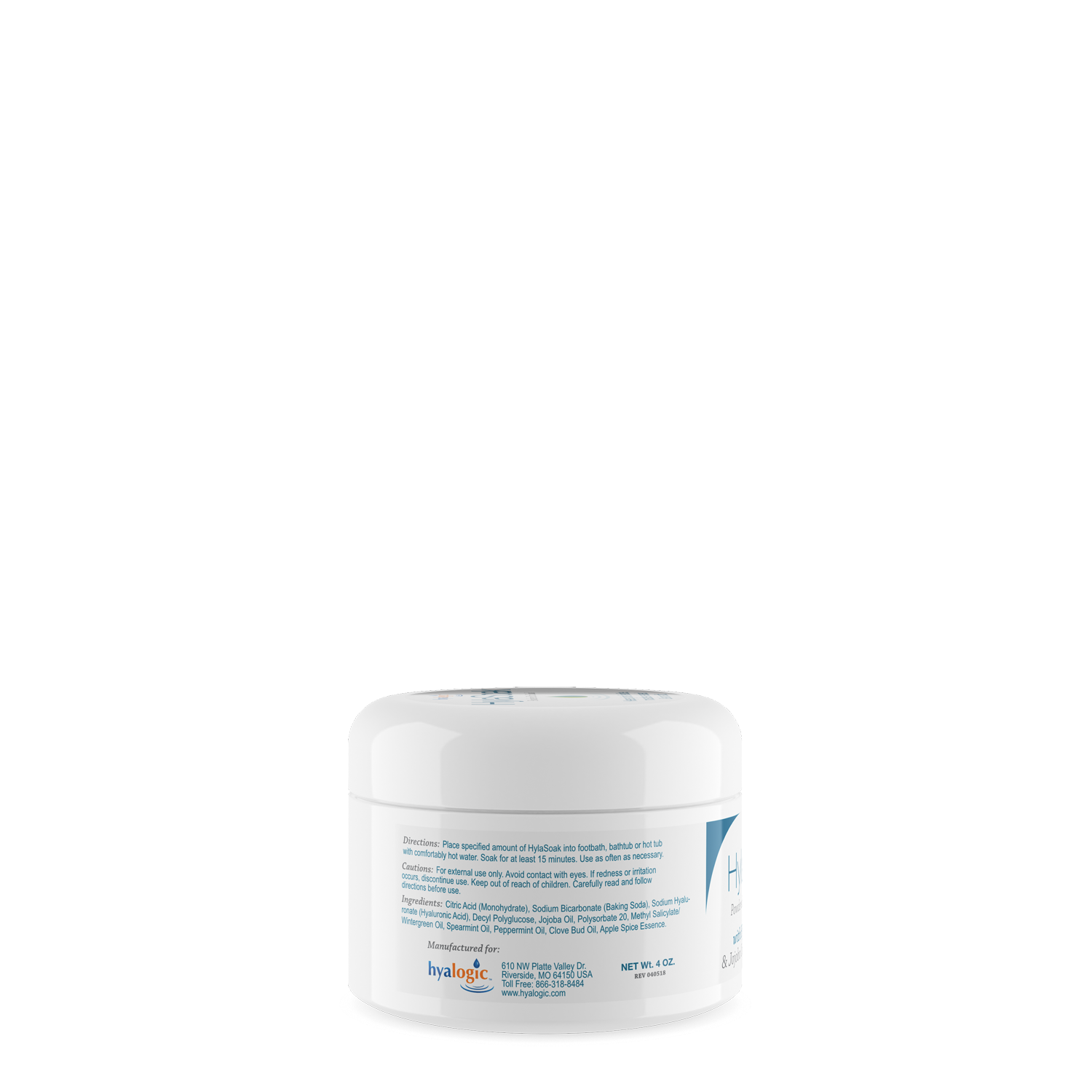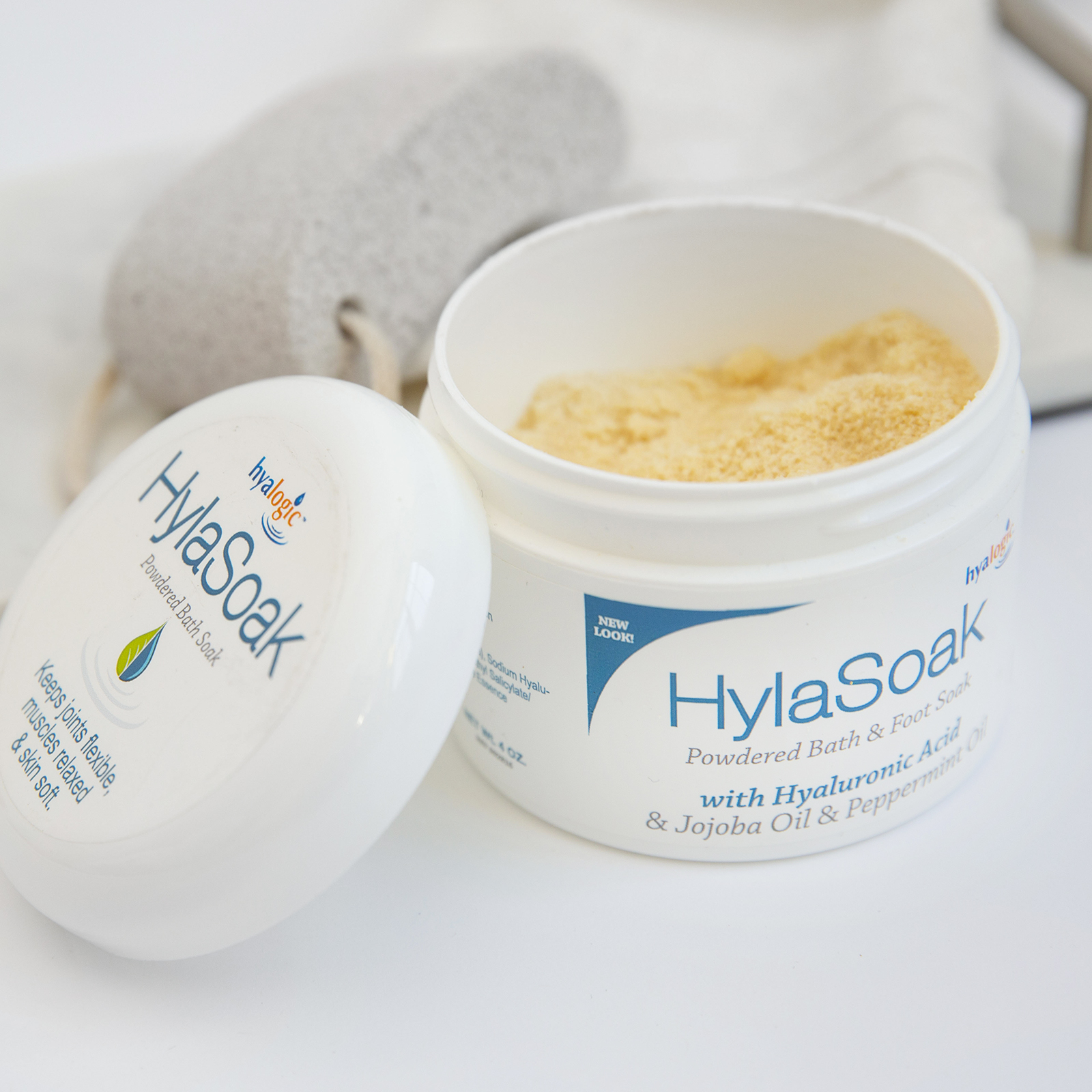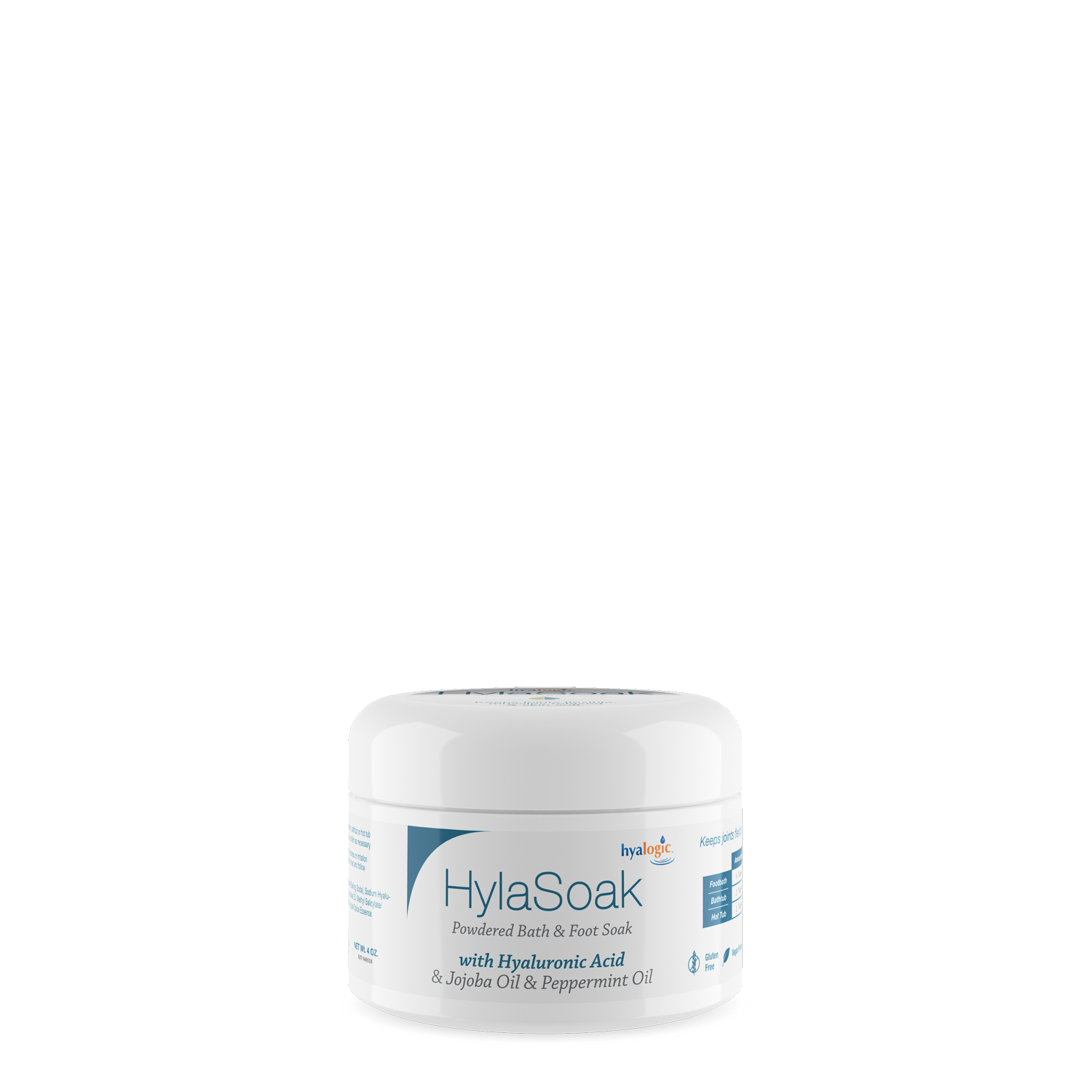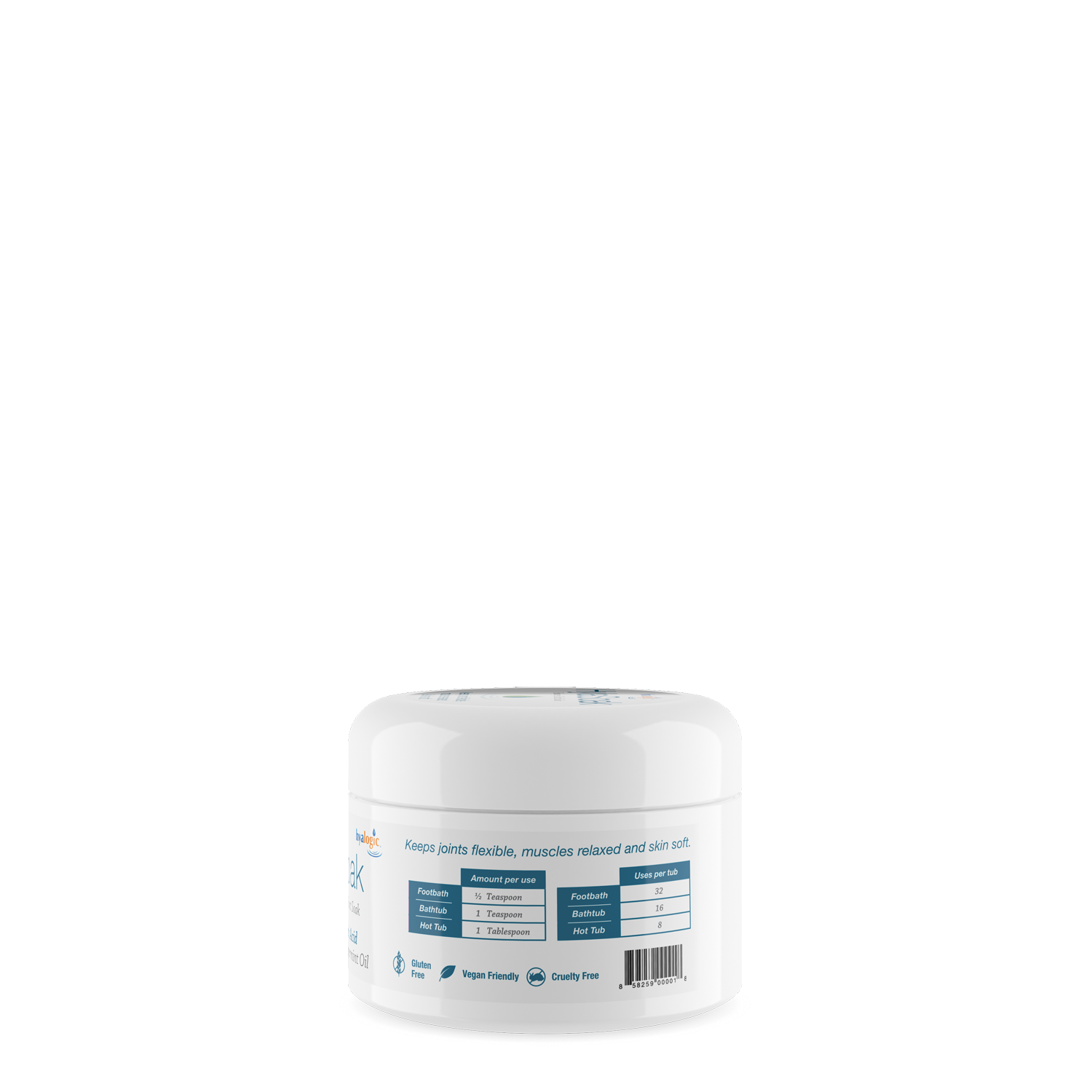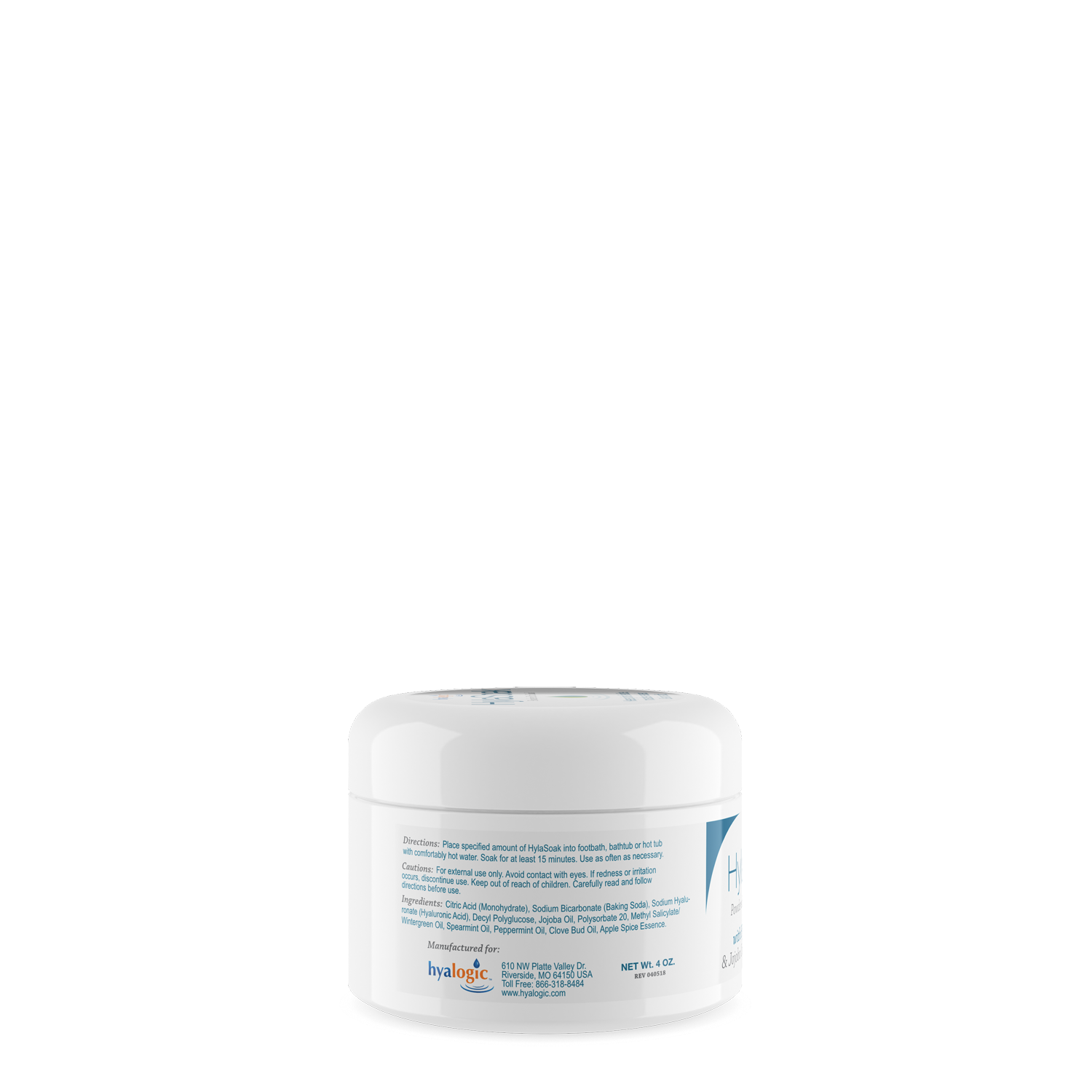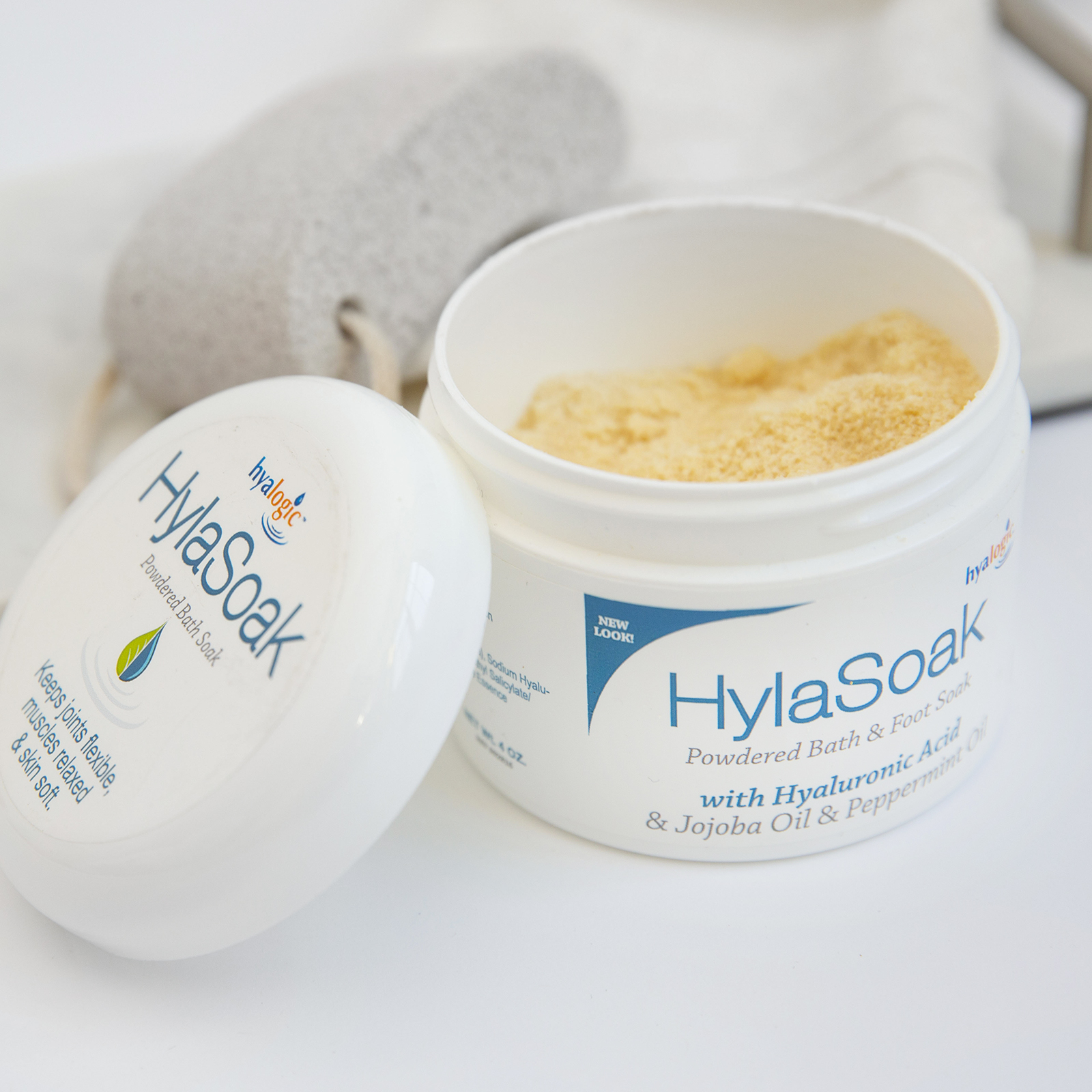 HylaSoak™
Leave a Review
HylaSoak™ Moisturizing Bath Soak brings the power of aromatherapy to the next level! The essential oils—Jojoba Oil, Wintergreen Oil, Spearmint Oil, Peppermint Oil, Clove Bud Oil, and Apple Spice Essence—provide the soothing aromatherapy relaxation with the additional benefit of Hyaluronic Acid.
We believe in the shortest ingredient list possible. You don't need the entire periodic table to be effective, and we work tirelessly to include only the necessities.
Ingredients:
Citric Acid (Monohydrate), Sodium Bicarbonate (Baking Soda), Sodium Hyaluronate (Hyaluronic Acid), Decyl Polyglucose, Jojoba Oil, Polysorbate 20, Methyl Salicylate/Wintergreen Oil, Spearmint Oil, Peppermint Oil, Clove Bud Oil, Apple Spice Essence
Directions: Just add the amount shown below to comfortably hot water and soak for a period of at least 15 minutes for best results. HylaSoak works on the entire body, including joints, muscles, back, and neck- whatever you can submerge below the surface of the water. Place specified amount of contents into footbath, bathtub, or hot tub with comfortably hot water. Soak at least 15 minutes. Use as often as necessary.
Footbath: 1/4 tablespoon
Bathtub: 1/2 tablespoon
Jacuzzi: 1 tablespoon
Hyaluronic Acid +
Aromatherapy
Soothe, moisturize and maintain joints and muscles for an active lifestyle. HylaSoak™ combines the moisturizing power of Hyaluronic Acid and essential oils to bring the power of aromatherapy to the next level! (4 net ounces)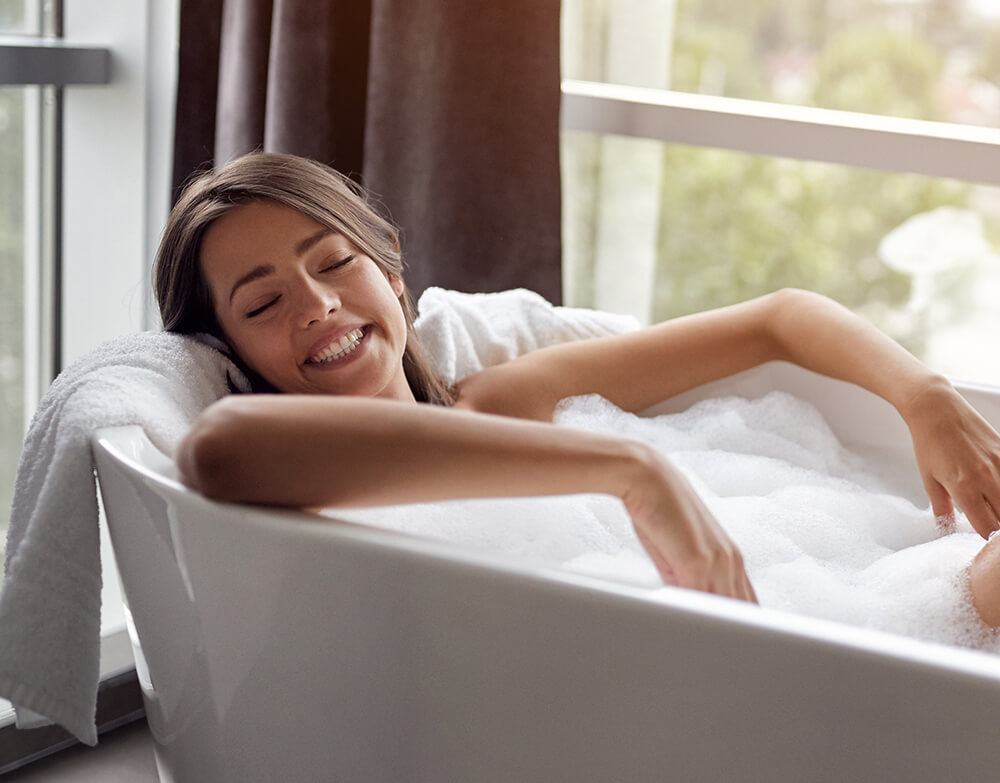 Some of Our
Customer Favorites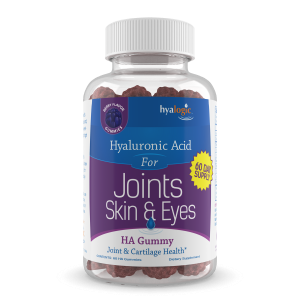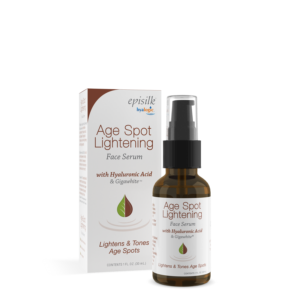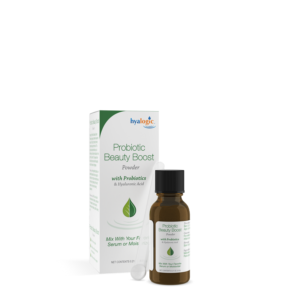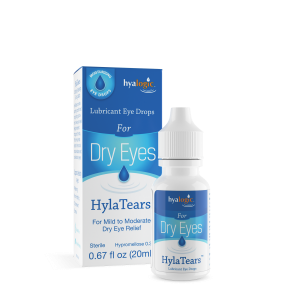 Best foamy bubble bath I have ever had. I love the way my skin feels after a soak in the tub with this stuff, but actually I was using it to help ease my tired body after a work out. Much better solution than using epsom salts like I used to do. Like a spa bath. Makes my skin feel smooth and moisturized. The bath water feels like it is hydrating my skin. I highly recommend this.
Stay Hydrated
Latest Tips
When Columbia University scientists Karl Meyer and John Palmer first discovered hyaluronic acid (HA) in 1934, they could scarcely have... Healthy, youthful looking hair relies on ample hydration, both in the hair itself and in the scalp where the hair... Ageless beauty has long been the Holy Grail of the cosmetics industry. Just a quick glance online reveals the abundance...